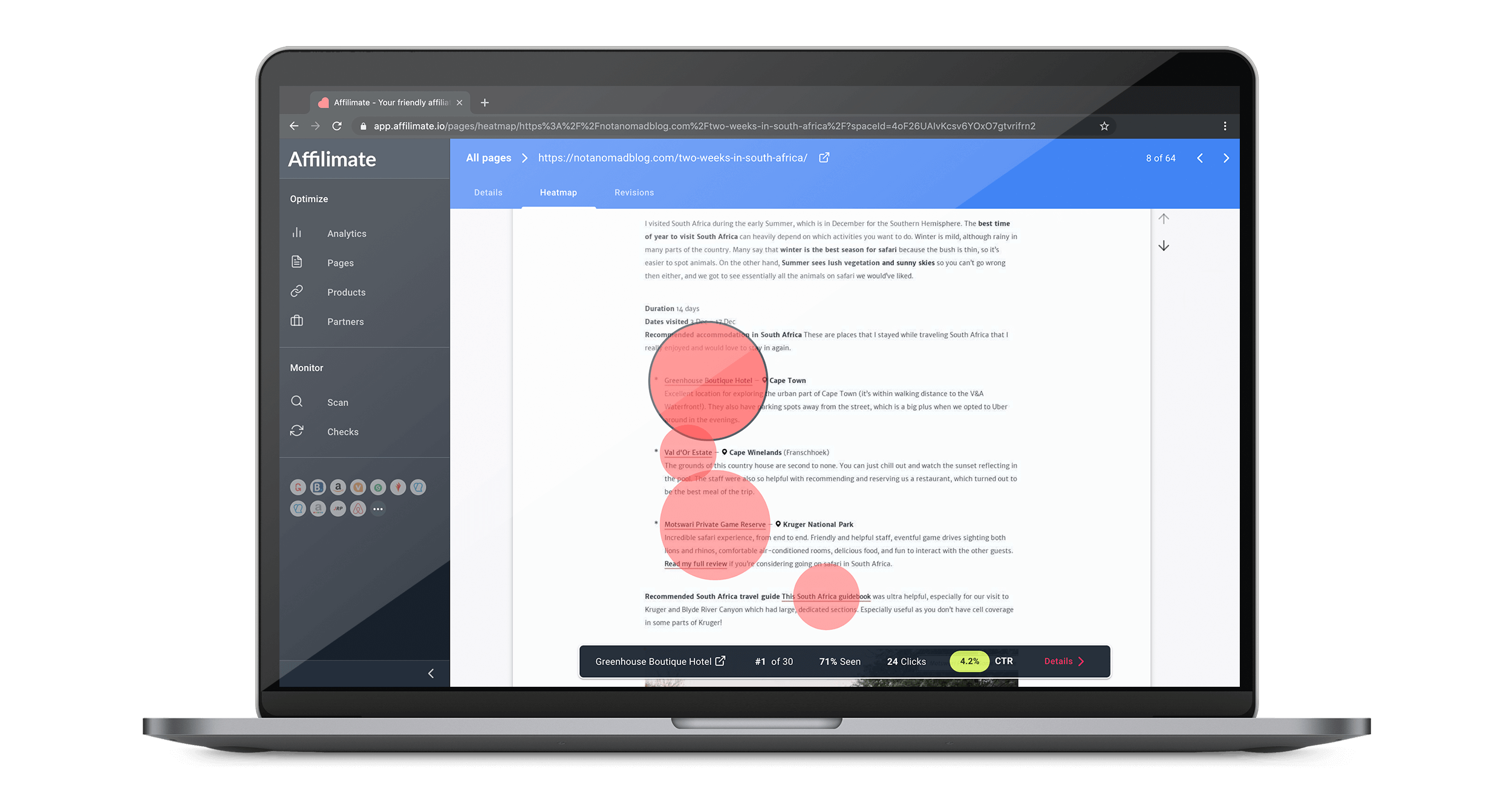 Help bloggers create a data-driven affiliate strategy, and make some cash while you're at it
Here's how it works
As a current Affilimate member, you can invite your friends, readers, or even your mom to join Affilimate!
Anyone referred through your affiliate link automatically gets a 30% discount on their subscription, meanwhile you're earning a recurring 20% for however long they're an active Affilimate member.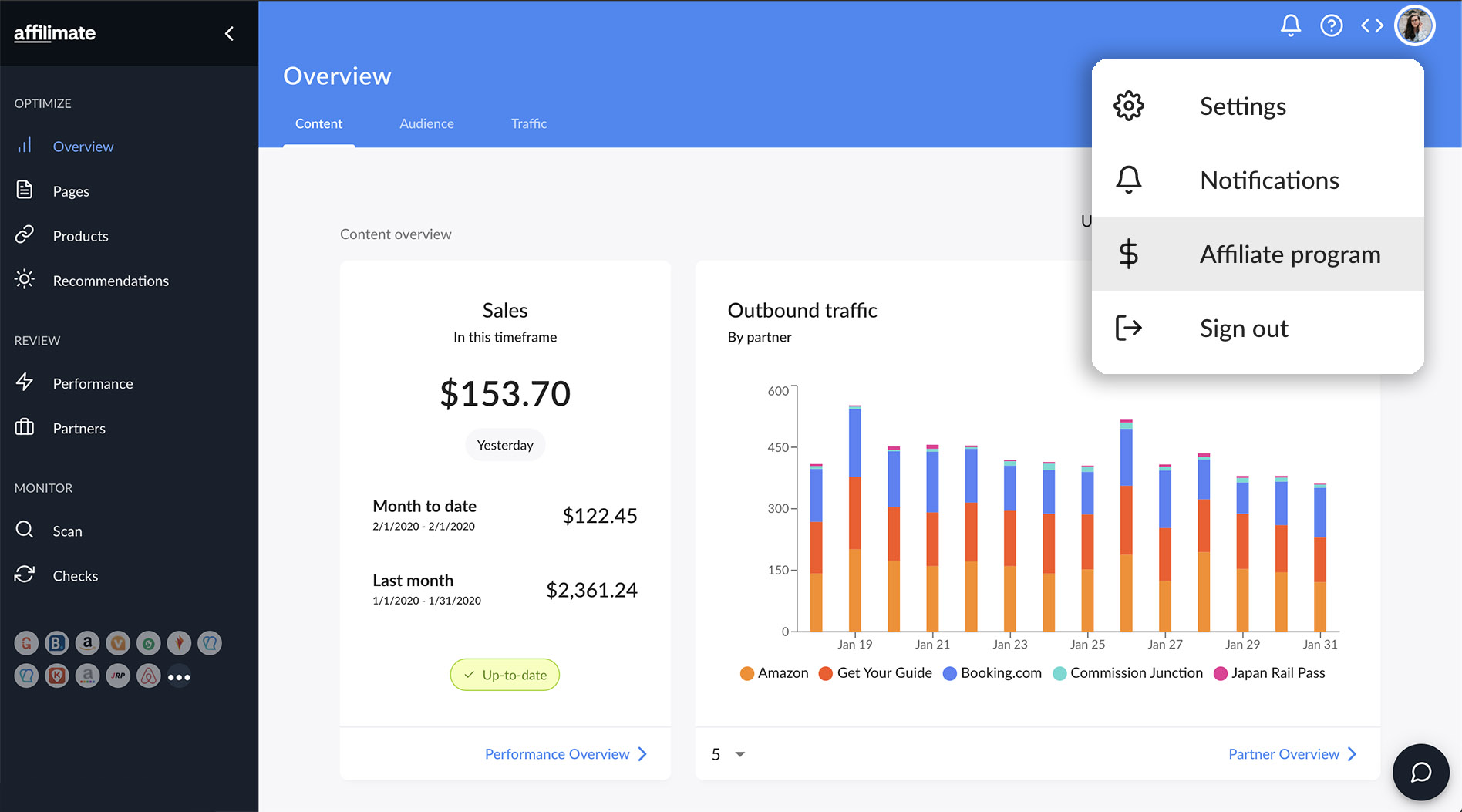 1. Open the affiliate program page
Click your profile picture and select Affiliate program from the list of options. This is where you'll find everything you need to get started with sharing the word about Affilimate.
2. Find your unique affiliate code
Your affiliate code can be used in two ways:
In an affiliate link, for anyone who hasn't created an Affilimate account yet.


As a discount code, for anyone who signed up without a code and is about to subscribe.
Either way, you get credit, and the new member gets a discount.
It's a win-win ✨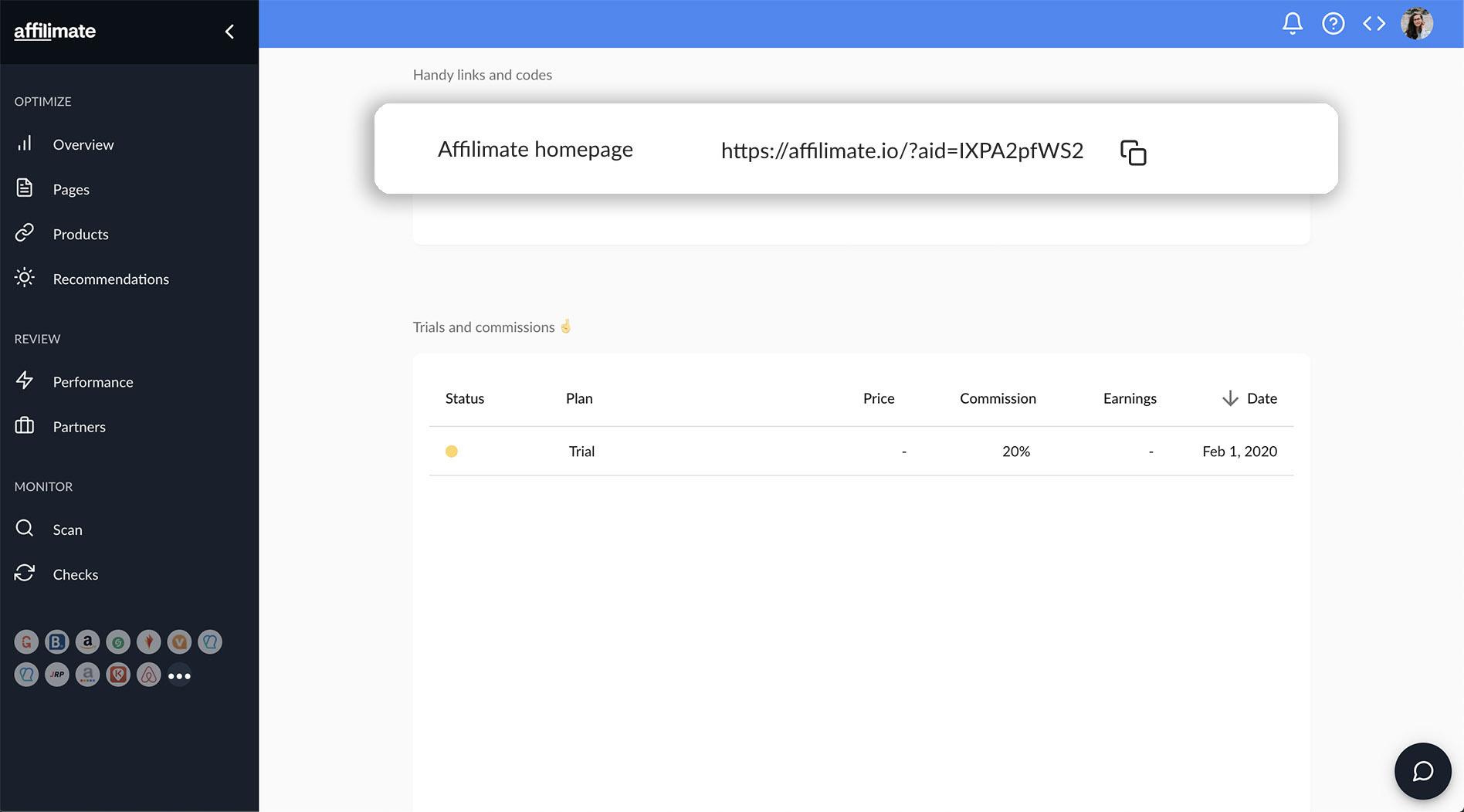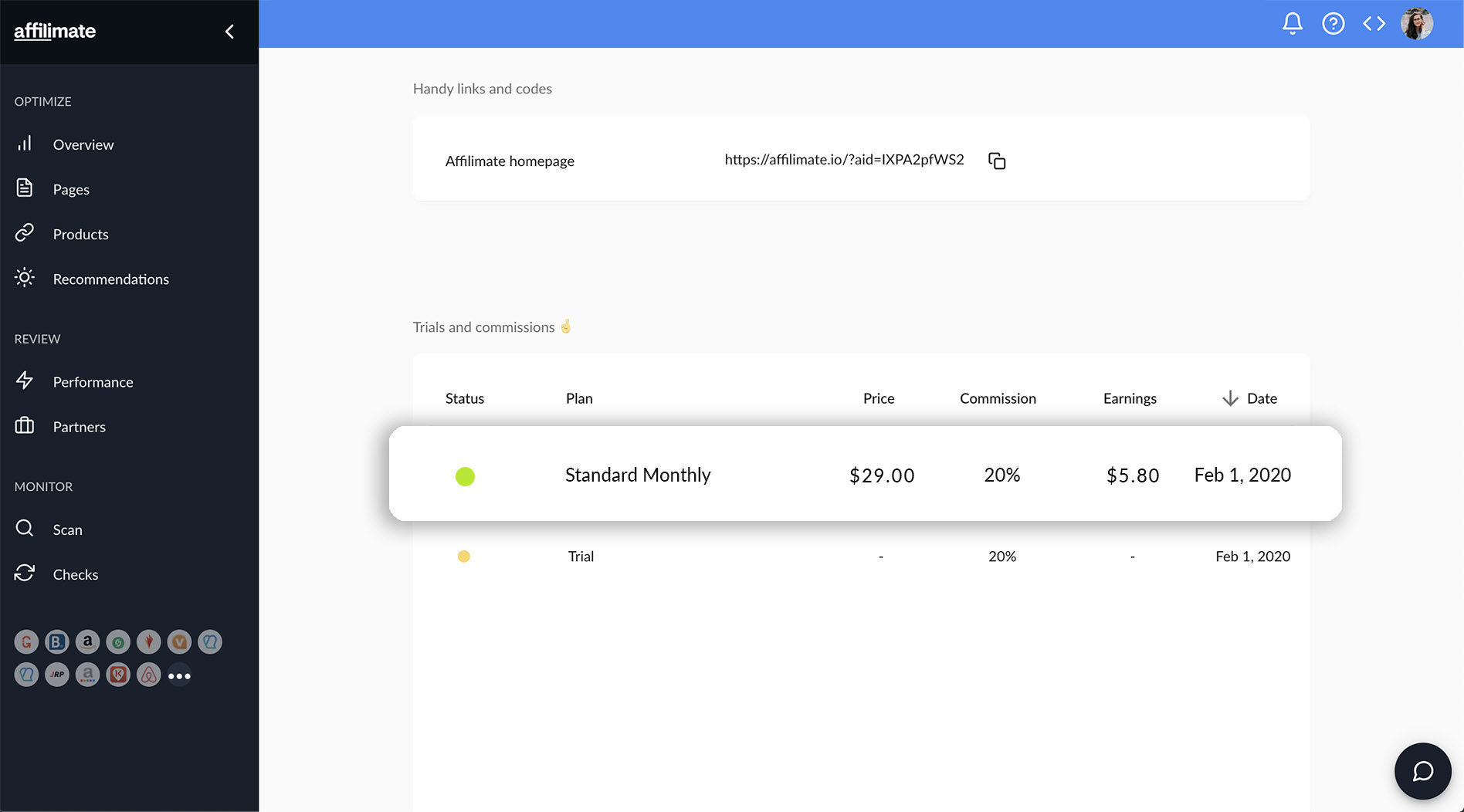 3. Keep track of your trials and conversions
Every signup leads to a new 30-day free trial. After 30 days, your referral has the chance to subscribe and become an Affilimate member. When that happens, you'll see a new commission from Affilimate in your Performance reporting.
4. Get monthly payouts via Transferwise
After you earn your first successful commission, you'll receive an email from Transferwise asking for your bank details so we can make a deposit! All future deposits will be made automatically.

Get your affiliate link now!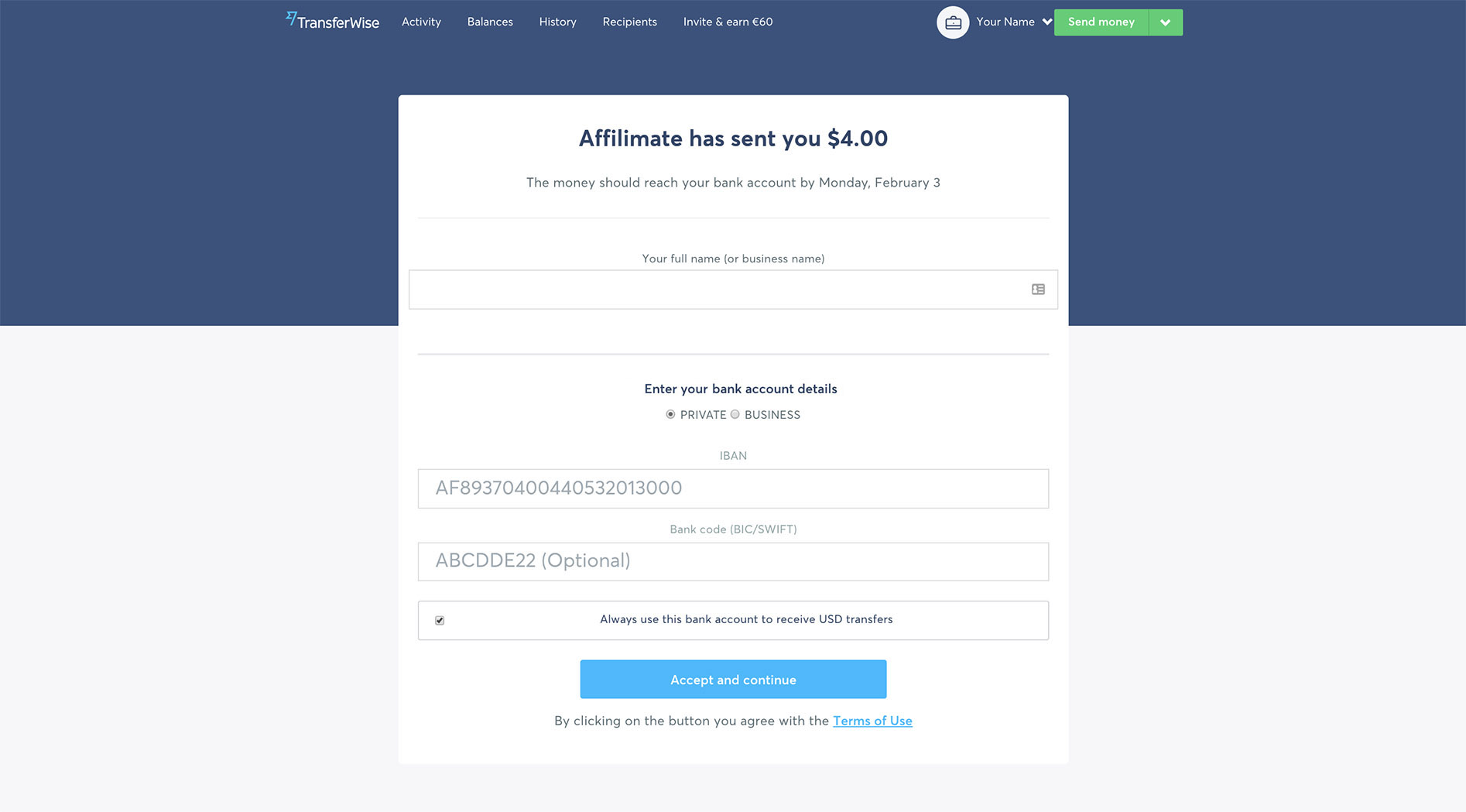 Not an Affilimate member yet?
Find out for yourself
Free 30-day trial · No credit card required