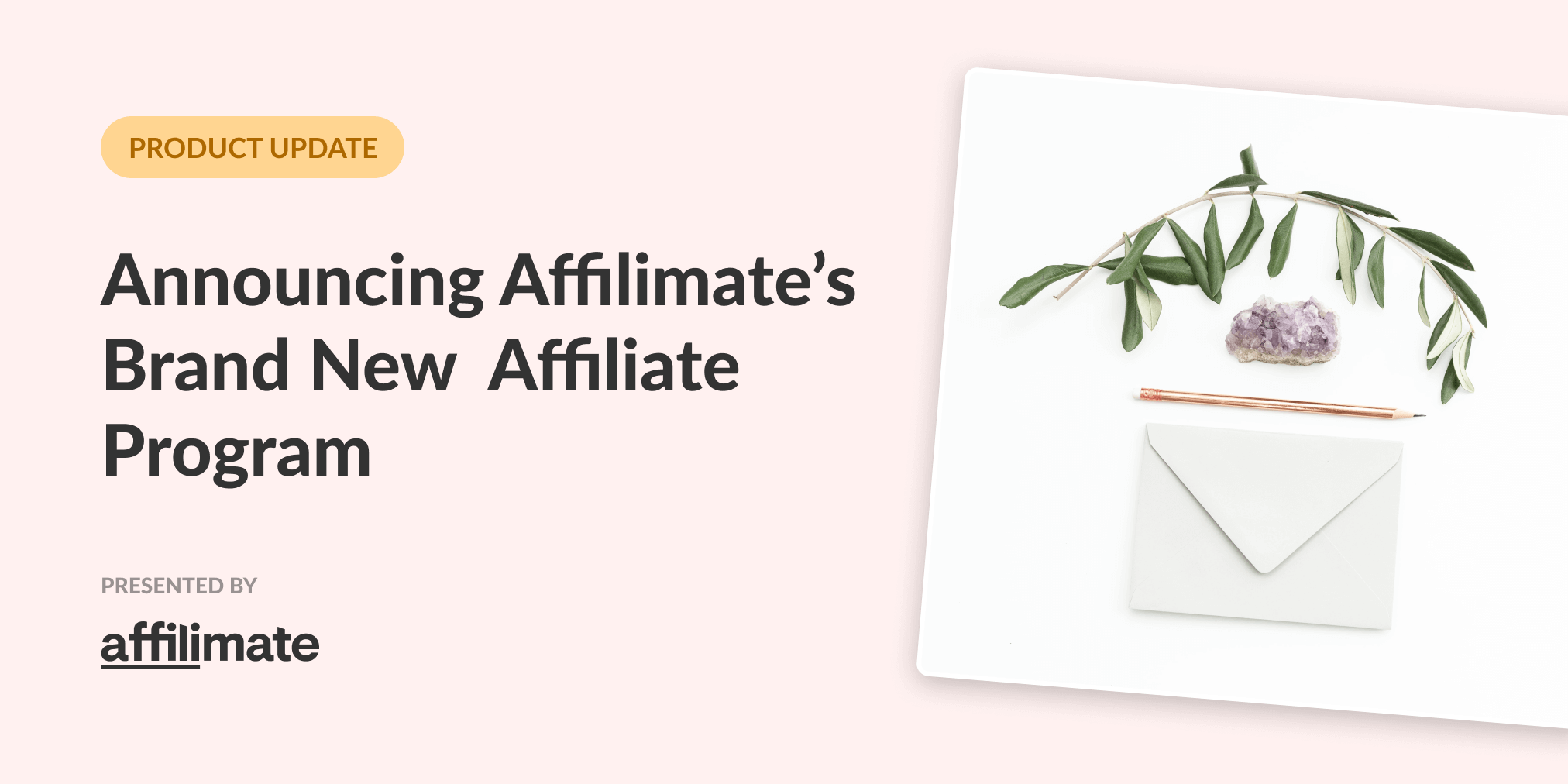 Announcing Affilimate's brand new affiliate program
By Monica Lent   ·   February 2, 2020
We're so excited to share that as of today, Affilimate's very own affiliate program is live!
As connoisseurs of affiliate networks and programs ourselves, we knew we wanted to make sure our program "got it right" where many other programs fall short. Finally, we're ready to unveil an affiliate program we can be proud of.
Here's what we want to share with you today:
Why did we open an affiliate program?
How our affiliate program works
A couple of common sense guidelines
How to find and share your unique affiliate link
How to share your feedback!
Why did we open an affiliate program?
We will be opening Affilimate up to the public this Spring 😱 And in order to keep focusing most of our energy on creating the product, reaching stability, and creating value, we need your help to continue to grow.
We learn from each and every site we onboard, and every blogger who runs it.
When more people try Affilimate, it helps us make the product more robust and useful for everybody!
That's where you can help.
By referring your friends and the people in your communities, you can help us build a better tool, while still focusing primarily on building new features.
And in return, we want you to give you a slice of our success.
Here's how it works.
How our affiliate program works
The picture pretty much says it. We're changing the structure of our beta program.
That means the only way to get in is getting invited — by you, our dear Affilimate members. And we're sure you'll bring in the absolute best 😉
Let's cut to the facts:
20% recurring commission for you. That's right, you get 20% of the revenue from your referrals every single month. And if your friend subscribes annually, you get that up front.
30-day cookie for your affiliate link. Your friend just needs to create their account within 30 days of using your affiliate link (and eventually subscribe) for you to get credit.
40%+ trial-to-paid conversion rate. Our conversion rate is very high for industry standards. That's what happens when you get the right people in the door!
You need to be an Affilimate member to participate. We want to encourage people who use Affilimate regularly to spread the word. You can earn commission if you're on the free trial, a paying member, or were one of our very first beta testers.
A couple of common sense guidelines
Before we talk about exactly how to use your codes, there are a few tiny guidelines we need to get out of the way.
You may share your link in email, on social media, as obviously also on your website! Just make sure you always disclose as you would any other affiliate link, and you respect the rules the platform you're on.
You may not refer yourself. Kind of a no-brainer, but we've got to say it. If you want a discount code, ask in our Facebook community or in another community where you're already a member. If you want to earn commissions, share your affiliate link. It's that simple!
You may not bid on keywords using our brand name, or use it in your social media handle. We'd rather not compete for clicks on our own name, thanks!
You may not mask the referring URL, for instance using rel="noreferrer". Yes, we know that WordPress adds this automatically. Please take care to remove it, so we can properly attribute where your referrals came from. You can use rel="nofollow noopener" instead. Here's how to

nofollow affiliate links

which includes instructions for getting rid of "noreferrer" in WordPress 🙌
For the most part, participating in the affiliate program is pretty much the same as any other affiliate program. In fact, we think it's even better 😏
But be sure to reach out to us at hi@affilimate.com if you have any doubts.
Alright, enough talking, let's get to the links!
How to find and share your unique affiliate code
Step 1. Open the affiliate program page
Click your profile picture and select Affiliate Program from the list of options. This is where you'll find everything you need to get started with sharing the word about Affilimate.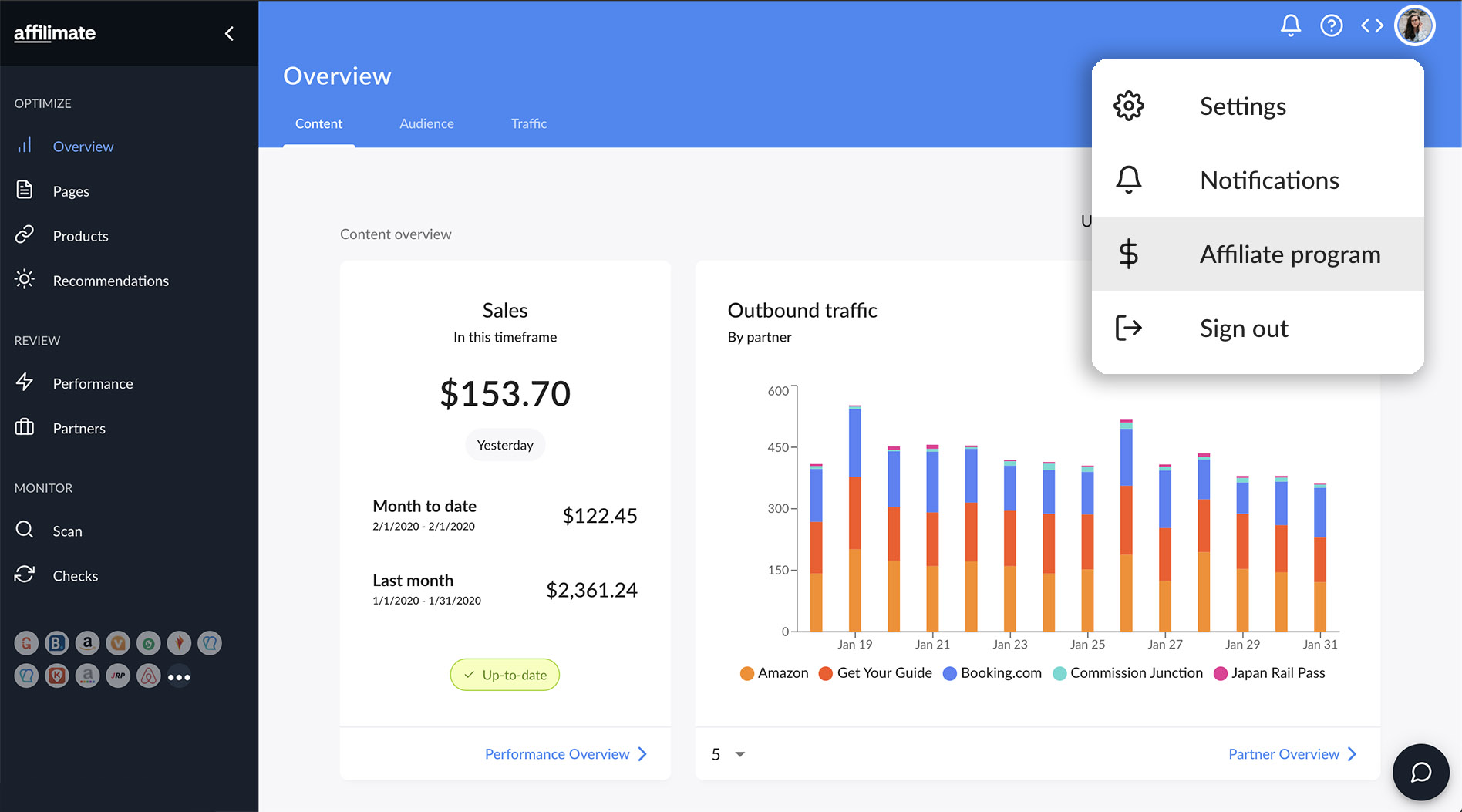 Step 2. Find your unique affiliate link
It will look something like:
https://affilimate.com/invite?aid=abc123

You'll see links which go to both our home page, and a special invite page.
Step 3. Keep track of your trials and conversions
Every signup leads to a new 30-day free trial. After 30 days, your referral has the chance to subscribe and become an Affilimate member. When that happens, you'll see a new commission from Affilimate in your Performance reporting.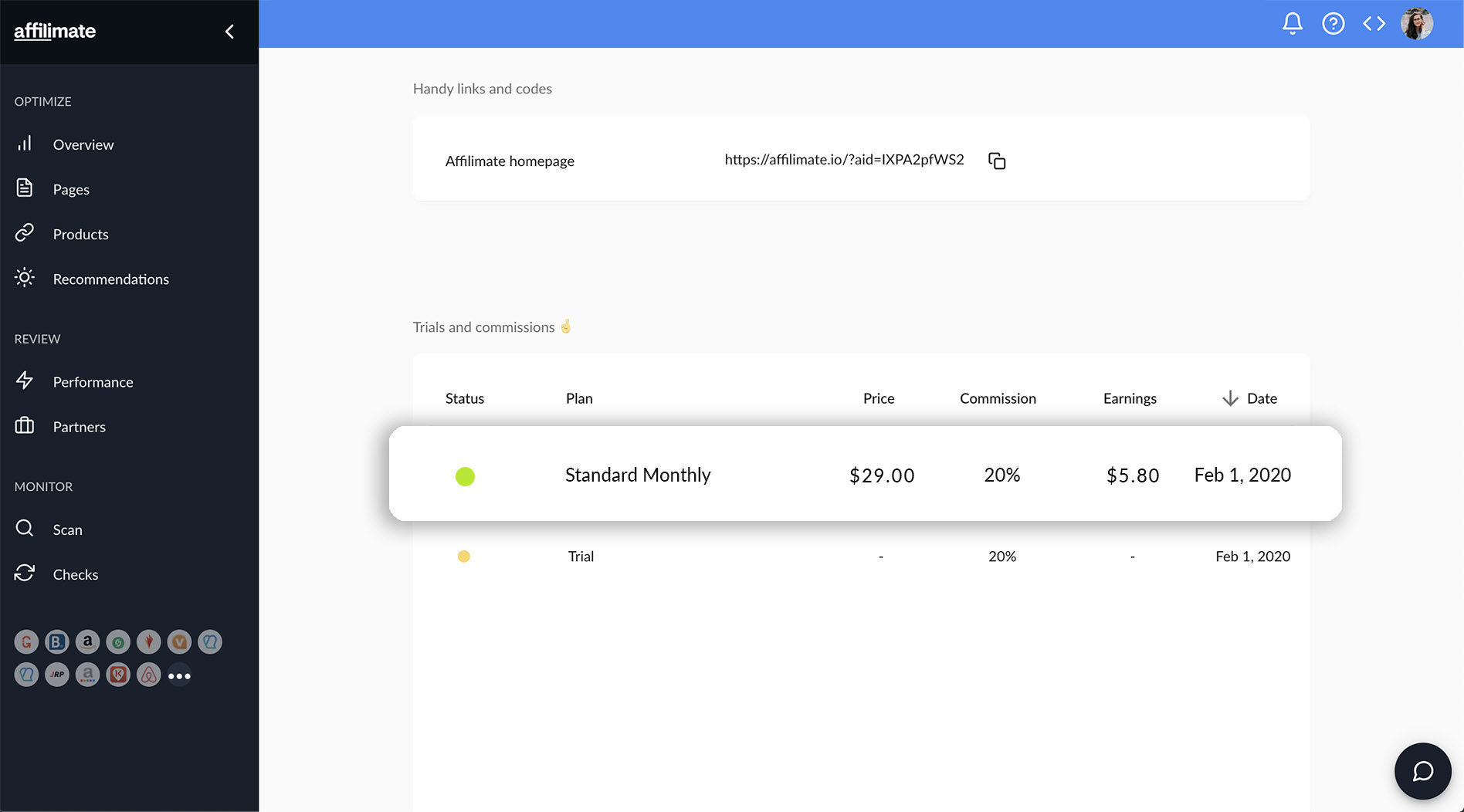 Looking for Analytics? You'll find everything you need, like the device, Smart Label support, details on which plan was purchased, commission statuses, and more.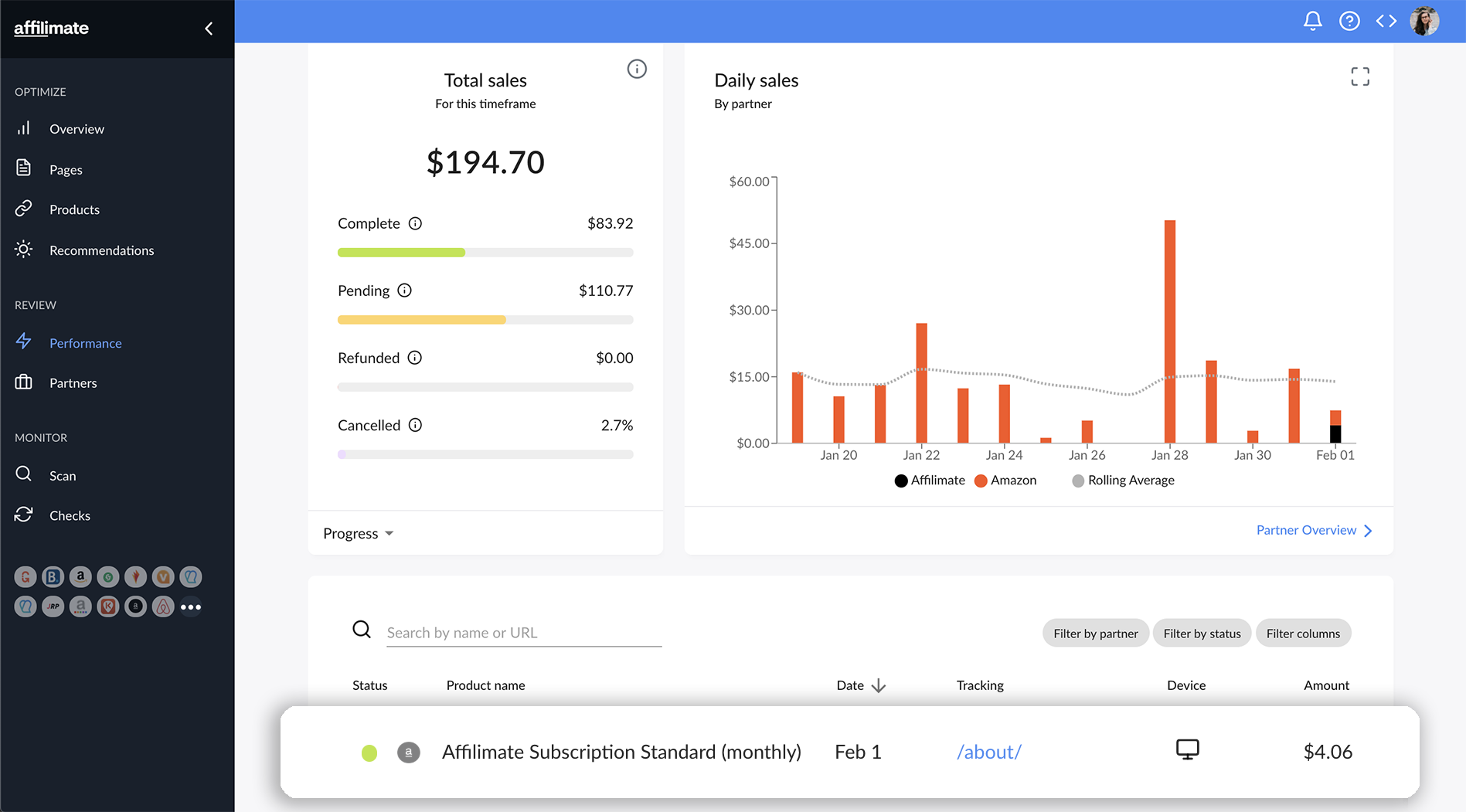 Step 4. Get monthly payouts via Transferwise
After you earn your first successful commission, you'll receive an email from Transferwise asking for your bank details so we can make a deposit! All future deposits will be made automatically.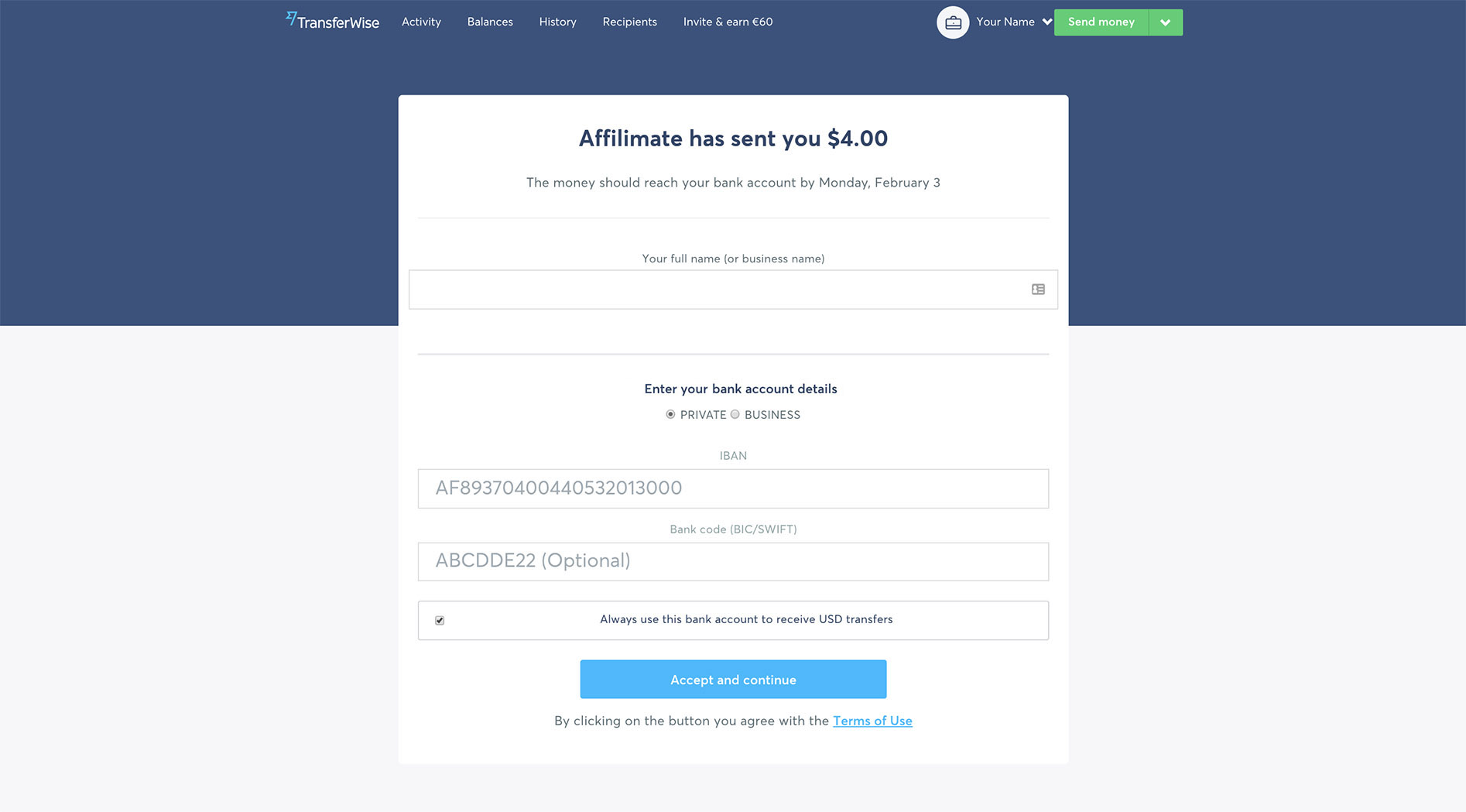 How to share your feedback!
It's our first time running an affiliate program, so we'd love to hear how we can improve it. Either drop a suggestion in our Facebook community, or email us directly hi@affilimate.com.
We're so excited for the next chapter in our journey together, thanks for being on it with us!
Want more data-driven affiliate tips and strategies?
Find out anytime we publish an article. No spam or sales funnel. Unsubscribe anytime.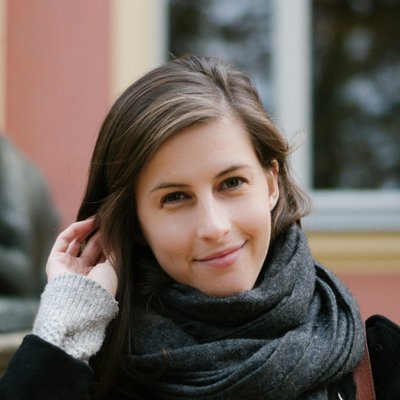 Monica Lent(@monicalent)
Co-founder of Affilimate. Software engineer by day, blogger, affiliate marketer, and SEO geek by night. I'm here sharing data-driven tips for earning more from your website.