As an end-to-end affiliate tracking system, Affilimate combines the clicks that happen on your website with the actual sales that show up in your partner reports.
To add any of the integrations listed below to your account, go Affilimate's Performance tab and click Import: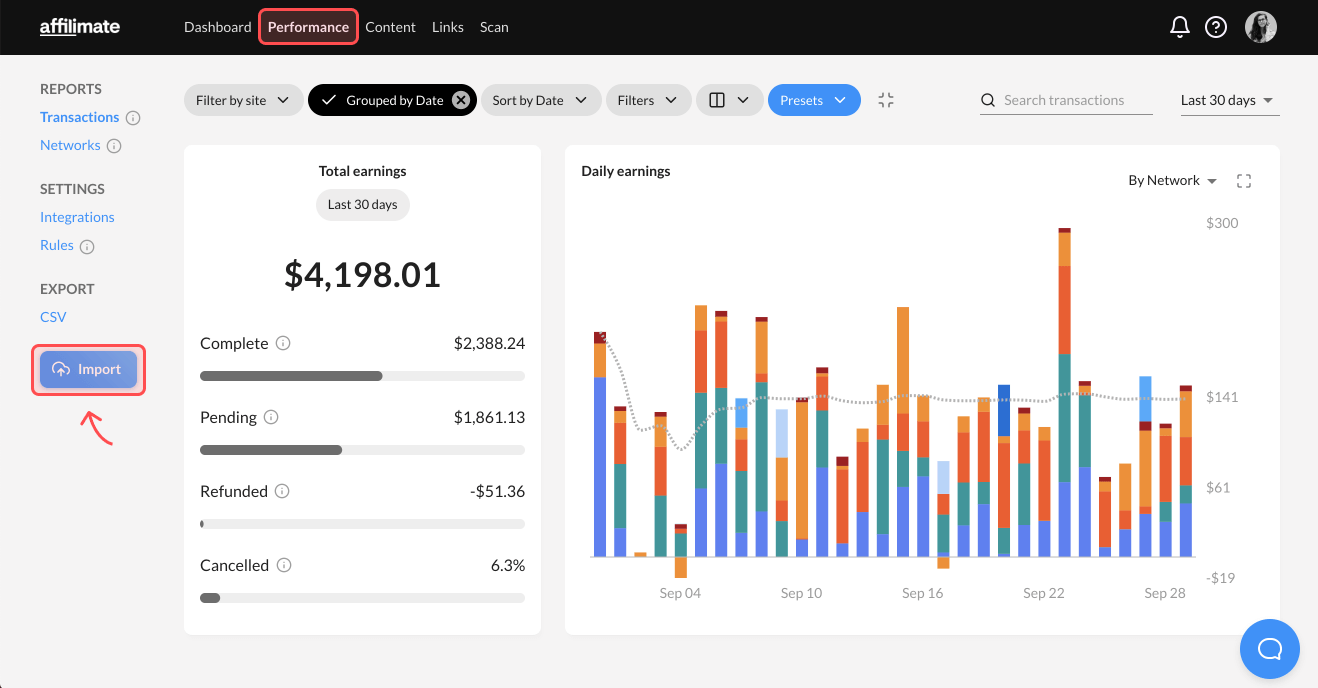 In this article:
Note: Even if you're a member of an affiliate program that isn't listed here, Affilimate can still track clicks and impressions on links created in ANY affiliate partner portal. This integration article is only talking about importing sales reports.
Current integrations
Any integrations with the status API are one-time setups to pull your commissions.
Any integrations with the status Upload must have their reports uploaded manually, anytime you want to update your reports (recommended weekly, monthly, or on-demand).
*Amazon's automated reporting solution is only available to qualified affiliates. For more information, read our Amazon documentation.
In Progress Integrations
UpPromote
Tapfiliate
Cellxpert (Fiverr, Elementor)
Planned integrations
Adtraction
Adservice
Jumbleberry
MoreNiche
Kwanko
Affiliate Future