Content and affiliate analytics for modern media brands
Affilimate helps media brands understand the true ROI of their content, figure out which products resonate with their audience, and grow their affiliate revenue in a systematic way.
Start free trial
Get a demo  
Free 15-day trial · No credit card required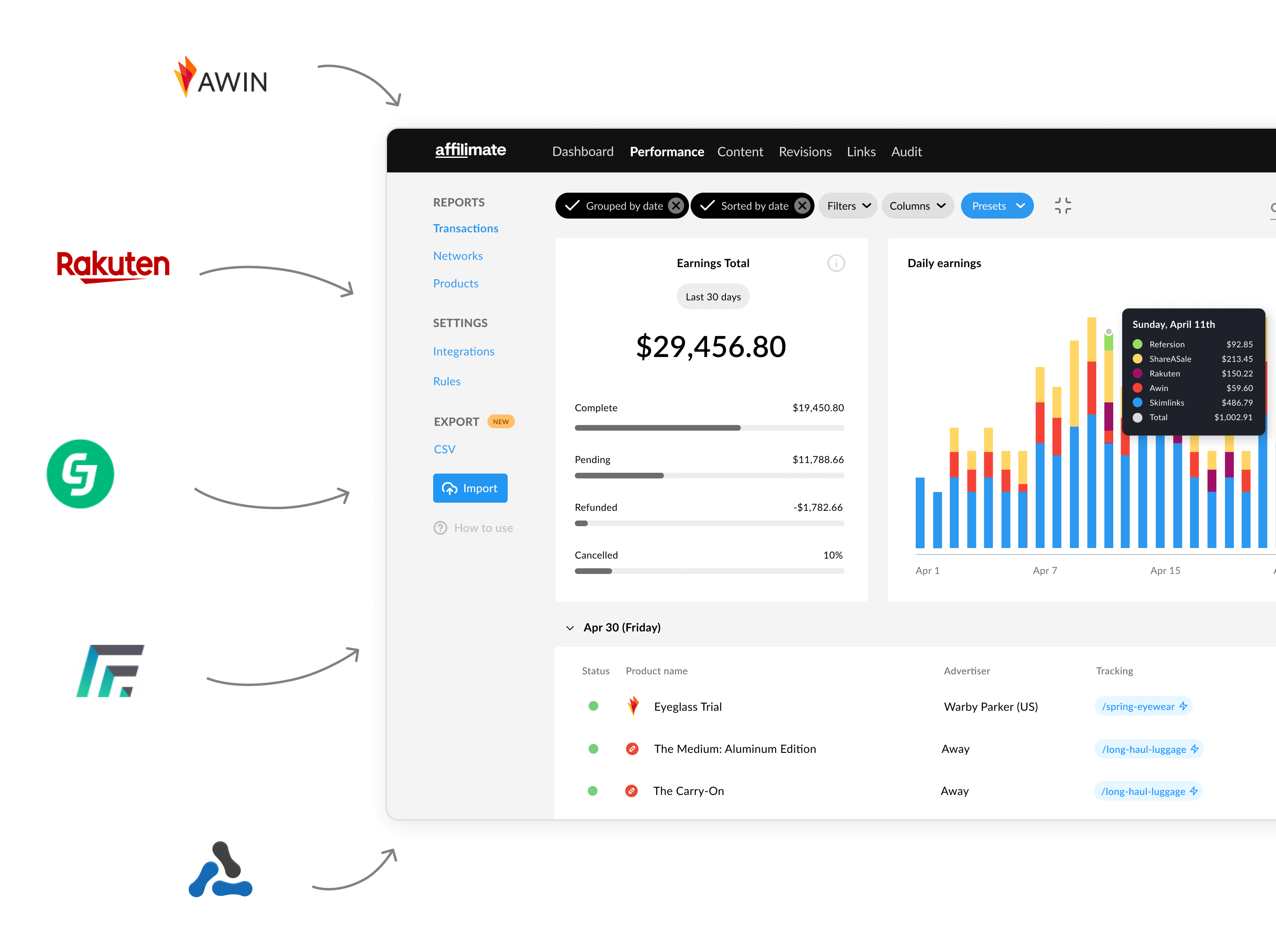 How Affilimate can help you today.
Say goodbye to half-baked spreadsheets, missing data, and working off of hunches to grow your affiliate revenue.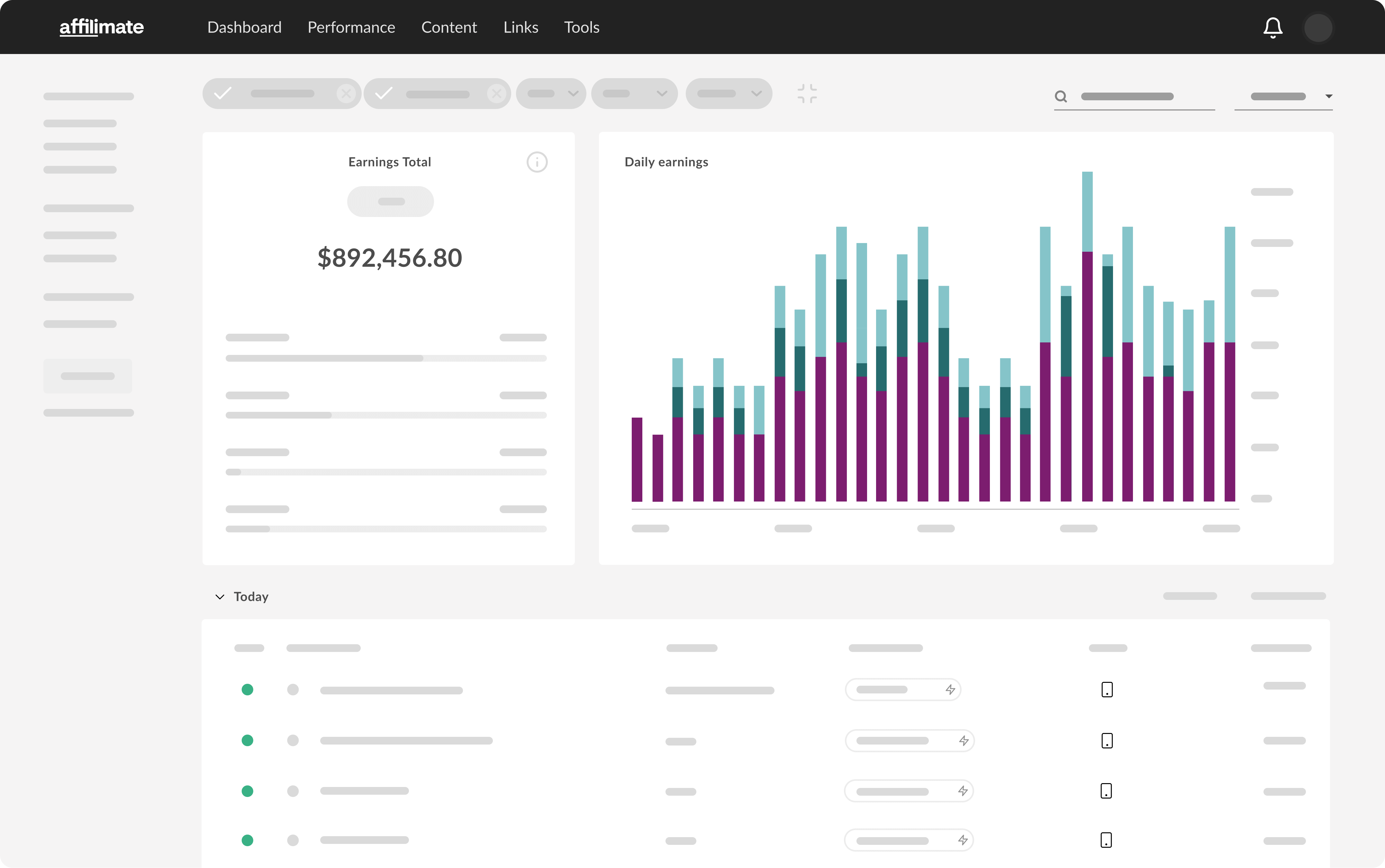 Reporting & APIs
Unified affiliate revenue reporting and publisher APIs
Take all your detailed affiliate insights and roll them up into stunning charts and custom reports you can share.

Expand into custom use cases with Affilimate's robust reporting APIs, that let you pull your data quickly and into internal systems like your data warehouse.
Design your reports
Get a demo  
Free 15-day trial · No credit card required
Content trends
Monitor your content portfolio for revenue spikes and drops
Use Affilimate's content analytics and revenue attribution to find which content and products generate the most revenue, across affiliate programs.

View your content portfolio by the fastest growing or declining articles, so you can target which articles need updates today.
Monitor your content
Get a demo  
Free 15-day trial · No credit card required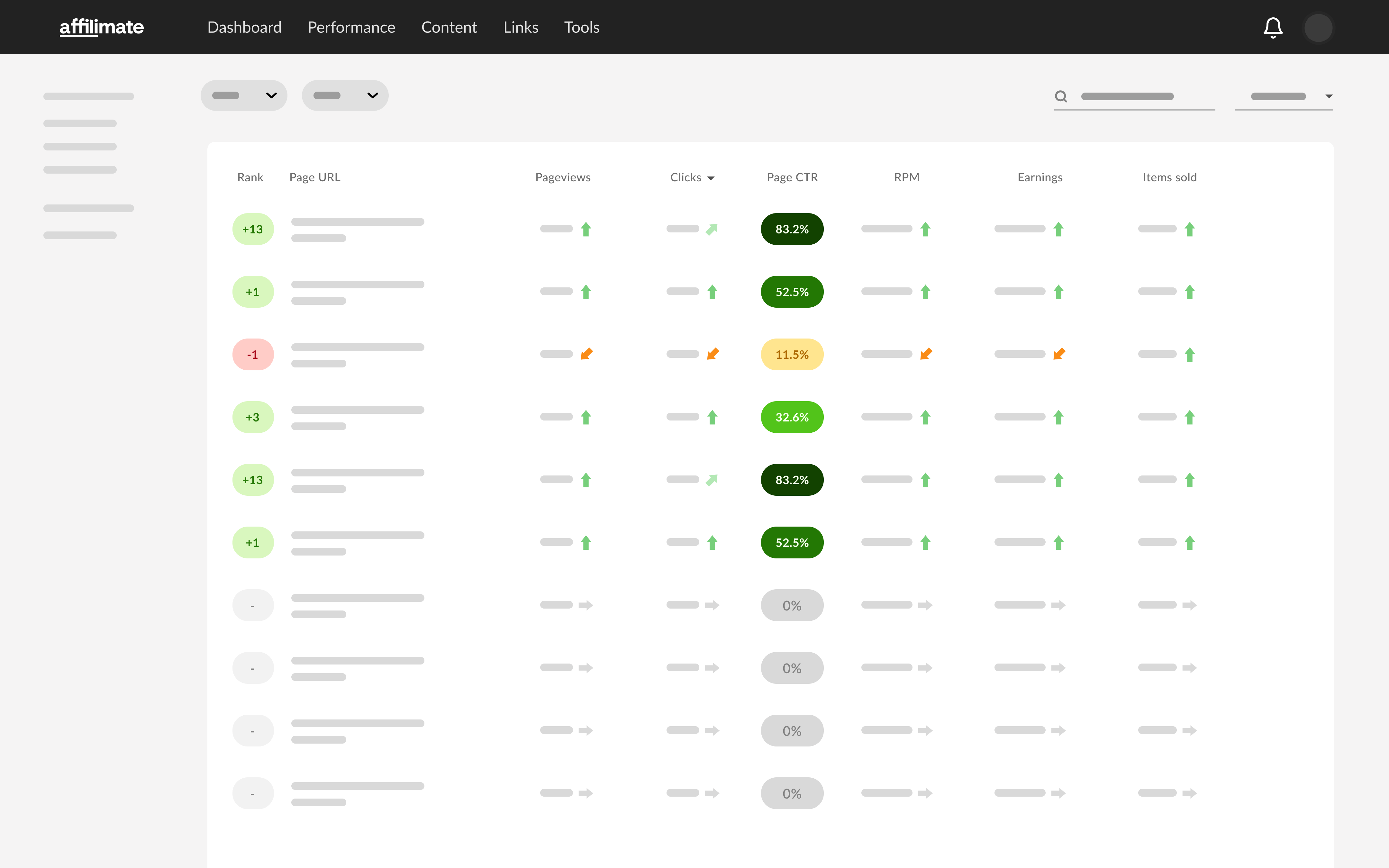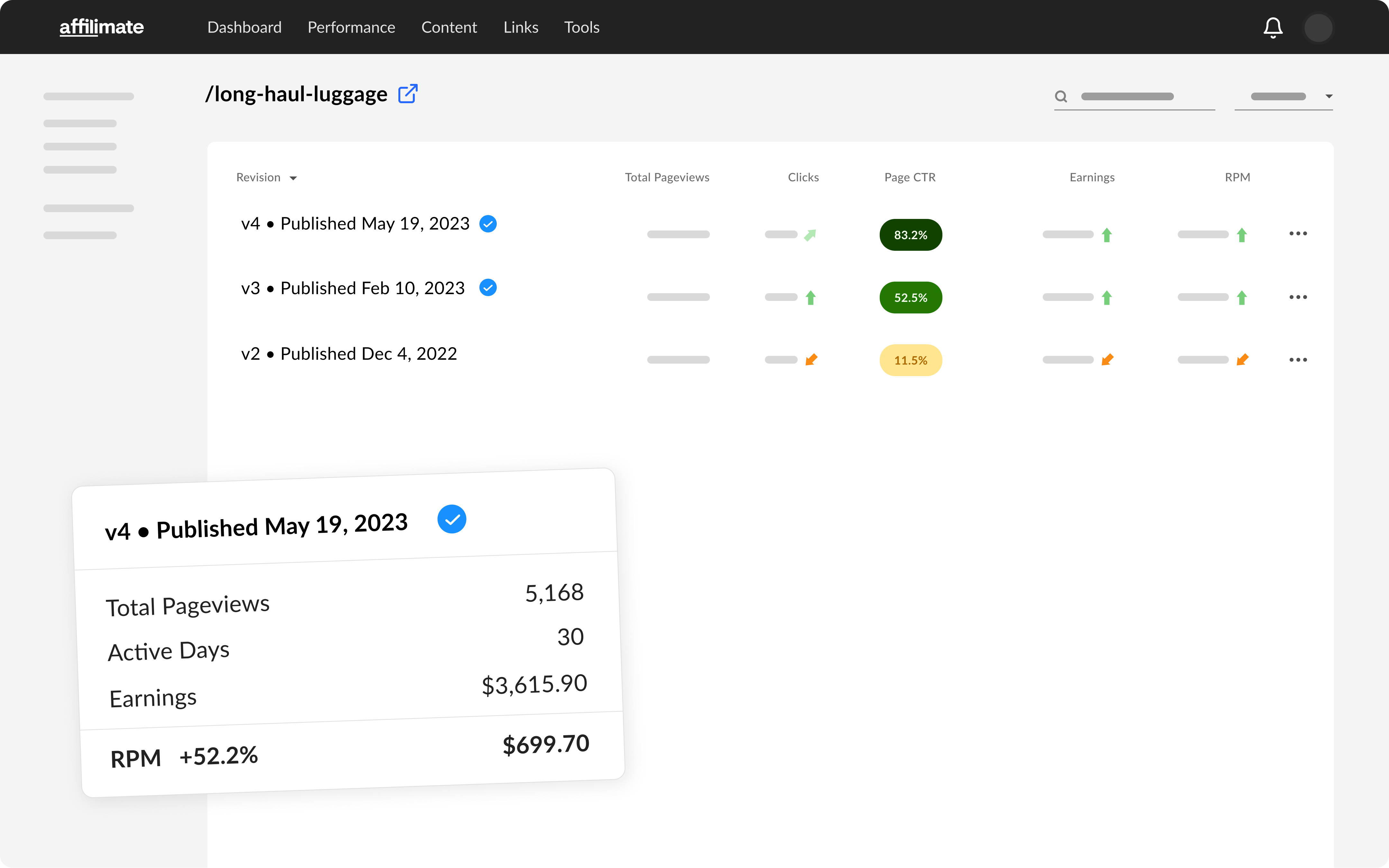 Revision Tracking
Track the impact of content updates on affiliate revenue
Track how editorial changes affect affiliate revenue, click-through rate, and affiliate RPM and EPC on pages across your site, without manually setting up experiments each time.

Generated automatically from your existing markup. Fits perfectly into your existing workflow. And scales effortlessly across your entire portfolio of content.
Track your edits
Get a demo  
Free 15-day trial · No credit card required
Looking for more? Affilimate also supports editorial teams, email reports, and more to help you grow.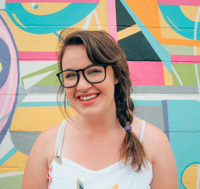 "Affilimate is such a powerful affiliate marketing tool.

Being able to combine reports from multiple affiliate platforms, plus the vastly improved analytics and insights into which content and products perform best — I'm a huge fan."
Lia Garcia, Founder of Practical Wanderlust
Ready to meet you where you are
Our team is here to help every step of the way: from tech setup, to strategy, and scaling up.
Individual Onboarding
We'll work with you personally to get your site in optimal shape for tracking with specific recommendations
Team Training
Get your editorial team up to speed with training material tailored to your website and workflow
Strategy Sessions
Let us guide you through the often messy world of affiliate marketing and tracking with optional, 1:1 syncs.
See how hundreds of publishers have achieved commerce clarity
Book a 1:1 demo and see how Affilimate has helped hundreds of publishers across 1000+ sites scale their affiliate revenue and operations.
Book a 20-minute demo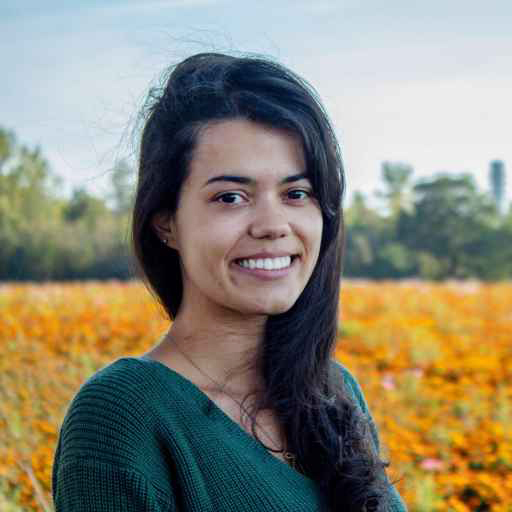 "I've been using Affilimate for over a year and am blown away by the reports' level of detail — advertisers, products, which page converted, and more, all in one place.

It helps us know exactly what is working in our affiliate strategy."
Bruna Venturinelli, Founder of I Heart Brazil
Built for brands of all sizes
For publishers from 10,000 to 10 million monthly readers, and beyond
How much affiliate revenue does your business currently generate per month?
Paid Monthly
Paid Annually

← 2 Months Free
Solo Creator
Key features every solo creator needs to unlock fast and systematic affiliate growth.
What's included
$1,000 – $25,000 commissions / month
1 – 5 websites
50 network integrations
24 months of historical data
Fair use up to 1M PVs / month
The Solo Creator plan includes:
Track commissions from 100+ affiliate networks in one dashboard
Track page-level affiliate revenue and 1 most recent heatmap per page
Basic content tagging to report on content performance by tag or category
Generate all your affiliate links in one tool with the Universal Link Generator
See revenue and key metrics by merchant across networks
Get convenient daily email reports of your earnings and merchants
Track your rates and programs so you're always getting the best commission

Account setup support
Portfolio
All the features and tools a savvy portfolio operator needs to explode their affiliate revenue.
What's included
$25,001+ commissions / month
1 – 10 websites
Unlimited integrations
48 months of historical data
Fair use up to 3M PVs / month
Everything in Solo Creator plus:
Full historical heatmaps that show affiliate revenue and KPIs per individual link over time
Revision tracking to optimize retailer, placement, and layout performance
Advanced segmentation by custom groups like product category, template, or campaign
Author performance with engagement and revenue KPIs per author
Team members with access to your account with Viewer or Tools-only permissions
Ongoing support from our expert publisher success team
Enterprise
High-volume access perfect for media companies, groups, and enterprise publishers.
Let's build you
a custom plan
What's included
Custom commissions / month
Custom number of websites
Unlimited integrations
Custom data retention
Custom resource usage
Everything in Portfolio plus:
Advanced APIs and integration tools for your CMS or data warehouse
Fully custom user roles for fine-grained control of data visibility
Dedicated Publisher Success Manager and 90-day Success Program
Zoom and Developer support during and after onboarding
Enterprise security, compliance, SLAs, and custom contracts
Plus add-ons to support your workflows, like:
Unified payout reporting

Custom dimensions
Frequently Asked Questions
Will Affilimate work for my website?
Most likely, yes! Affilimate works with all major website builders and CMS solutions, and can be integrated with custom sites as well. The only technical requirements are a standards-compliant sitemap we can crawl for your links, and a way to install our tracking snippet.
Which networks and platforms do you integrate with?
Affilimate integrates with 100+ affiliate platforms, and thousands of programs through our integrations.

You can search a complete list of all the affiliate platforms we support on our Integrations page, or check our Roadmap for upcoming integrations.
Can you track independent affiliate programs?
We can track many programs which appear independent, and use white-label affiliate software that offers an API for publishers, CSV reports, or other data extraction methods.

Get in touch with us at support@affilimate.com and we'll help explore your options.
What if my affiliate revenue is highly seasonal?
Do you operate in a highly seasonal vertical or experience big spikes during certain times of the year? We can help you find the plan that best fits the overall size of your business.

Start your trial and we'll be in touch with your options.
Do you have an annual discount?
Yes! For our Solo Creator and Portfolio plans, you can get two months free when you upgrade to annual billing.
Do you offer concierge onboarding, training, or strategy advice?
Our team of experts are available to help you get the most out of Affilimate. We can help you set up your account, train your team, and even provide strategic advice to help you grow your affiliate business.

All plans include onboarding support to help you get your account set up. For individual training or training for your team, get in touch with us at sales@affilimate.com for more details and pricing.
Do you have a plan for very small publishers?
We offer a Lite plan on a limited basis, for early stage publishers. To qualify, all three of these things must be true about your account: you're tracking under 100,000 monthly pageviews, under $10,000 in monthly commissions, and have only one website in your account. This plan costs $290 per year and can only be purchased annually.

By the end of your trial, we'll automatically sort you into the correct plan based on your usage. If you're eligible for the Lite plan, you'll see it as an option when you go to subscribe.
What happens if I outgrow my plan's limits?
First off, congratulations! We're thrilled to help you grow your affiliate business.

For our Lite publishers: Once you exceed 100,000 monthly visitors or $10,000 in monthly affiliate commissions — whichever comes first — we'll automatically upgrade you to the Solo Creator plan at the beginning of the next billing cycle. You'll be notified by email in advance.

For Solo Creator publishers: When you reach your plan's commission limit of $25,000 per month for two months in a row, we'll automatically upgrade you to the Portfolio plan at the beginning of the next billing cycle. You'll be notified in advance by email.

For Portfolio publishers: Our team will reach out to you when you're nearing your plan's commission limits and help you transition smoothly to the next plan.
Would canceling Affilimate leave me with a broken website or links?
Absolutely not. Affilimate's uninstall process is as simple as removing our tracking snippet from your website. You won't find leftover code or broken links to clean up afterwards.

Any dynamic SubIDs we added to your links will still appear on commissions that resulted from clicks during your trial, but all extra parameters will be removed from your links after canceling.
How can I speak with someone from your Sales team?
Simply email us at sales@affilimate.com! We're excited to talk about affiliate marketing and analytics with you, and see if our platform is a fit for your web property.
Everything you need to get started
For publishers from 10,000 to 10 million monthly readers, and beyond
Tutorials and guides
Our Knowledge Base is full of step-by-step guides so you can learn to use your new analytics and tracking superpowers.
Personal support
Affiliate links and tracking can be a mess. We'll help you get your site in the best shape with individual advice.
No developer required
Most publishers can set up in minutes without a developer. Our video onboarding will show you the way!
See how hundreds of publishers have achieved commerce clarity
Book a 1:1 demo and see how Affilimate has helped hundreds of publishers across 1000+ sites scale their affiliate revenue and operations.
Book a 20-minute demo