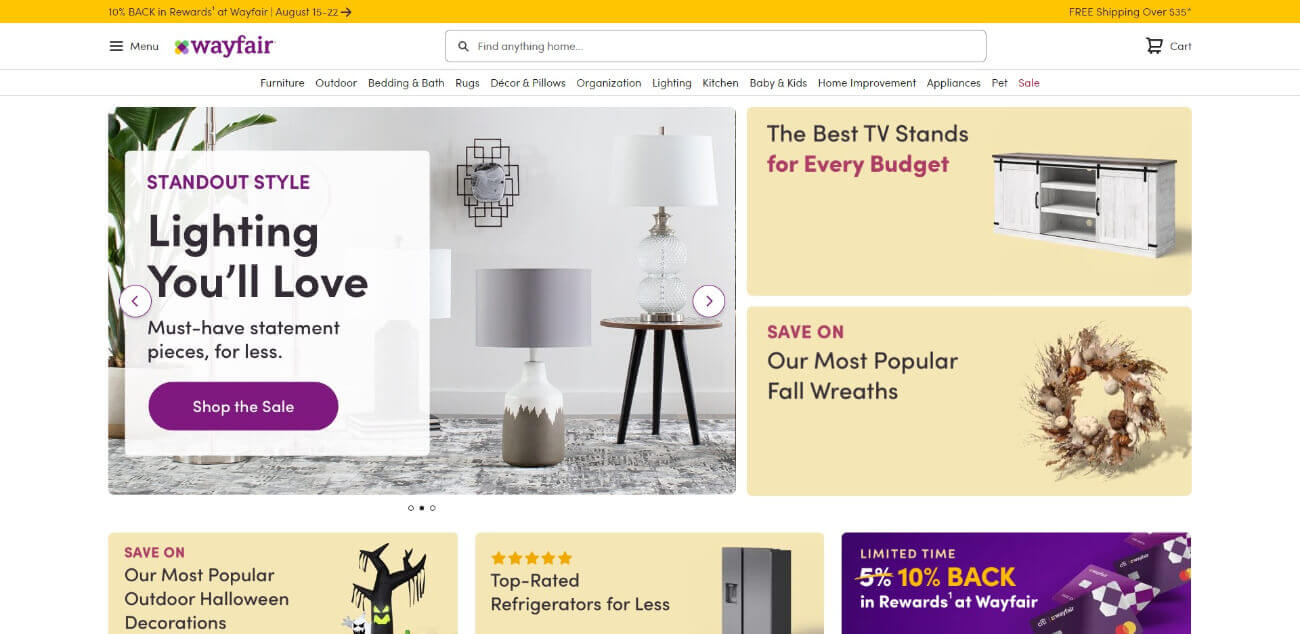 Data integrates with Affilimate
Join the Wayfair Affiliate Program
| Network | Commission rate | Cookie | Markets | Details |
| --- | --- | --- | --- | --- |
| | 3% for item DE_Existing_Customer_Including_Voucher, 4% for item DE_Sale_New_Customer_Including_Voucher, 5% for item DE_Sale_Existing_Customer_No_Voucher, 6% for item DE_Sale_New_Customer_No_Voucher | 30 days | Germany | Join program |
| | 1-6% depending on the type of referred customers, with/without voucher, cashback/non-cashback affiliate | 30 days | United Kingdom | Join program |
| | 5% for converted sales on birchlane.com, wayfair.ca | 14 days | United States | Join program |
| | 0.8-4.8% depending on the type of referred customers, with/without voucher, cashback/non-cashback affiliate | 30 days | United Kingdom, Germany | Join program |
| | 0-7.2% for sales derived from birchlane.com, wayfair.com, allmodern.com and jossandmain.com | 7 days | North America | Join program |
| | 0-6% depending on the type of referred customers, with/without voucher, cashback/non-cashback affiliate | Not listed | United Kingdom | Join program |
| | 0-5% depending on the type of customers, with/without voucher, cashback/non-cashback affiliate | Not listed | Germany | Join program |
Data integrates with Affilimate
Already earning commissions from Wayfair? Track your affiliate earnings from all networks in one dashboard.
Affilimate is an analytics tool that aggregates all your website's affiliate data in a single dashboard.

Then, gives you attribution data & content insights that reveals which pages and links are earning the most, so you can grow your revenue.
Affilimate is a paid analytics product, not an affiliate network.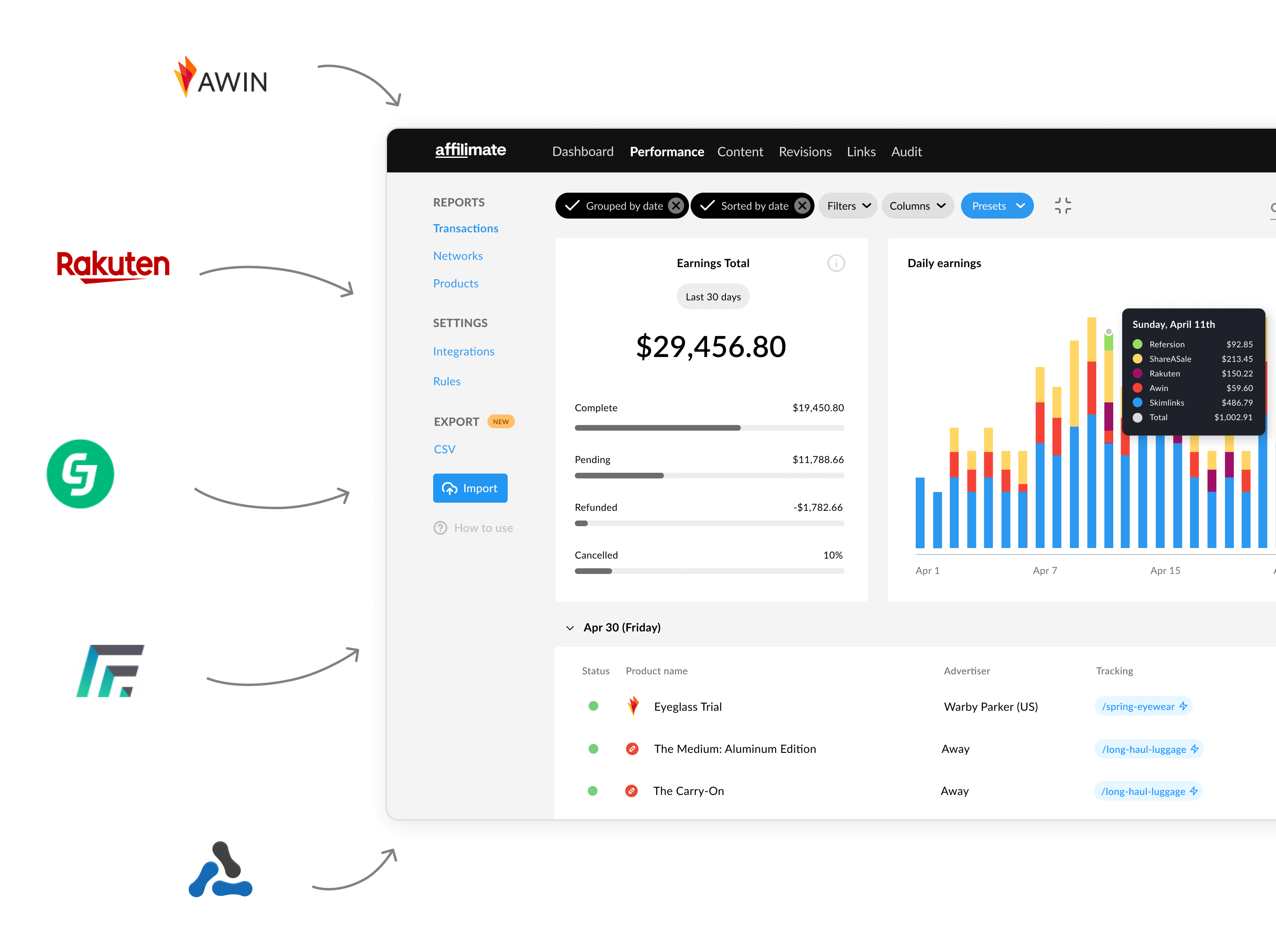 What you should know about the Wayfair affiliate program
Wayfair advertises a few partnership options on its "About Us" page, with its affiliate program appearing closer to the page's bottom. Overall, Wayfair offers two double - whammy benefits over Amazon — high order values and subsequent generous commission.
The site's average order value (AOV) is $300, and with Wayfair's 7% commission rate, you'll reap about $21 per order. Wayfair also boasts a strong EPC of $1.00-$2.00.