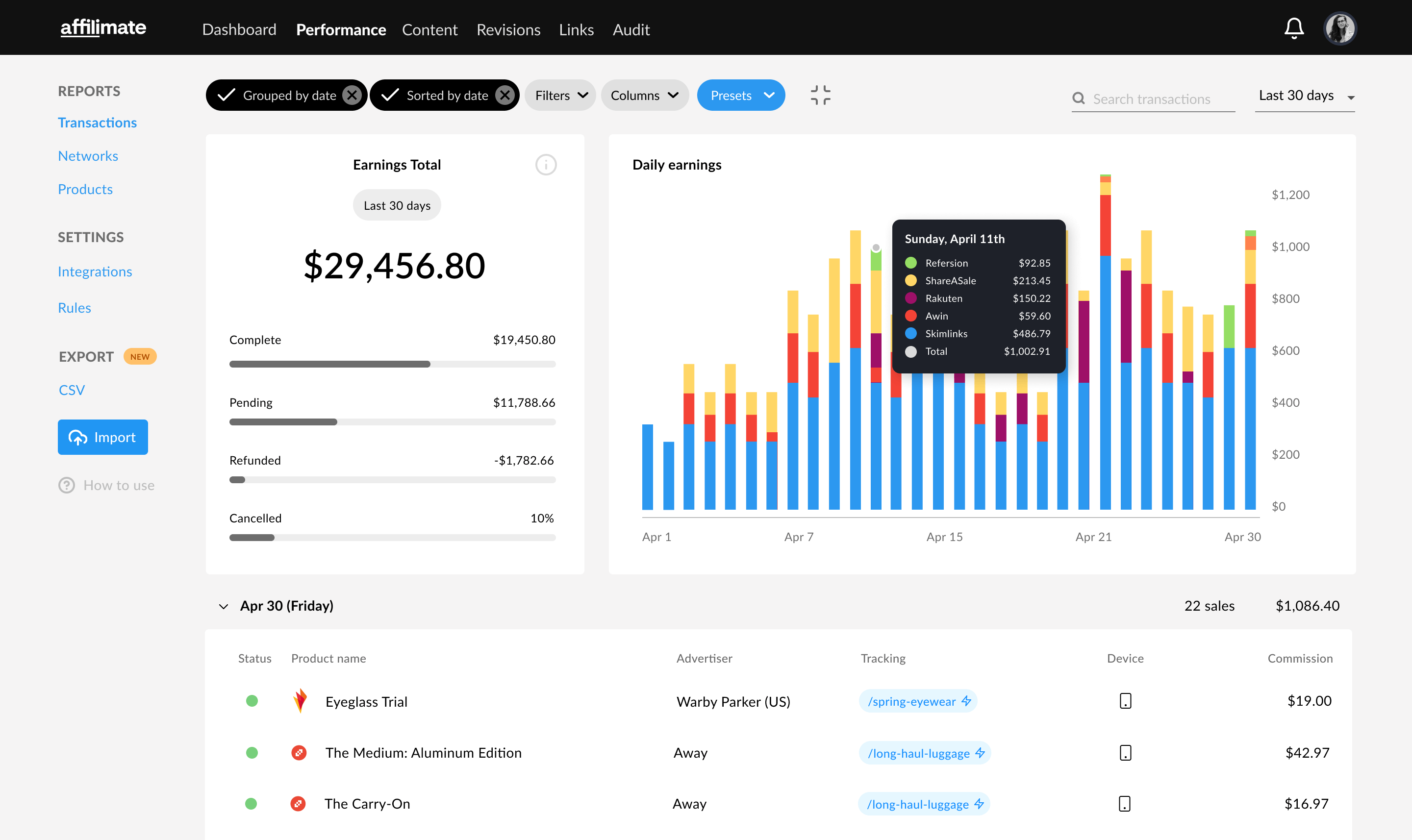 Features
Here's a selection of the most popular features from our affiliate analytics toolkit.
Integrations
Integrate with dozens of affiliate networks and programs
Save time by logging into one easy-to-use affiliate dashboard that can aggregate all your reports into a single, sortable, searchable, and groupable format.

See all integrations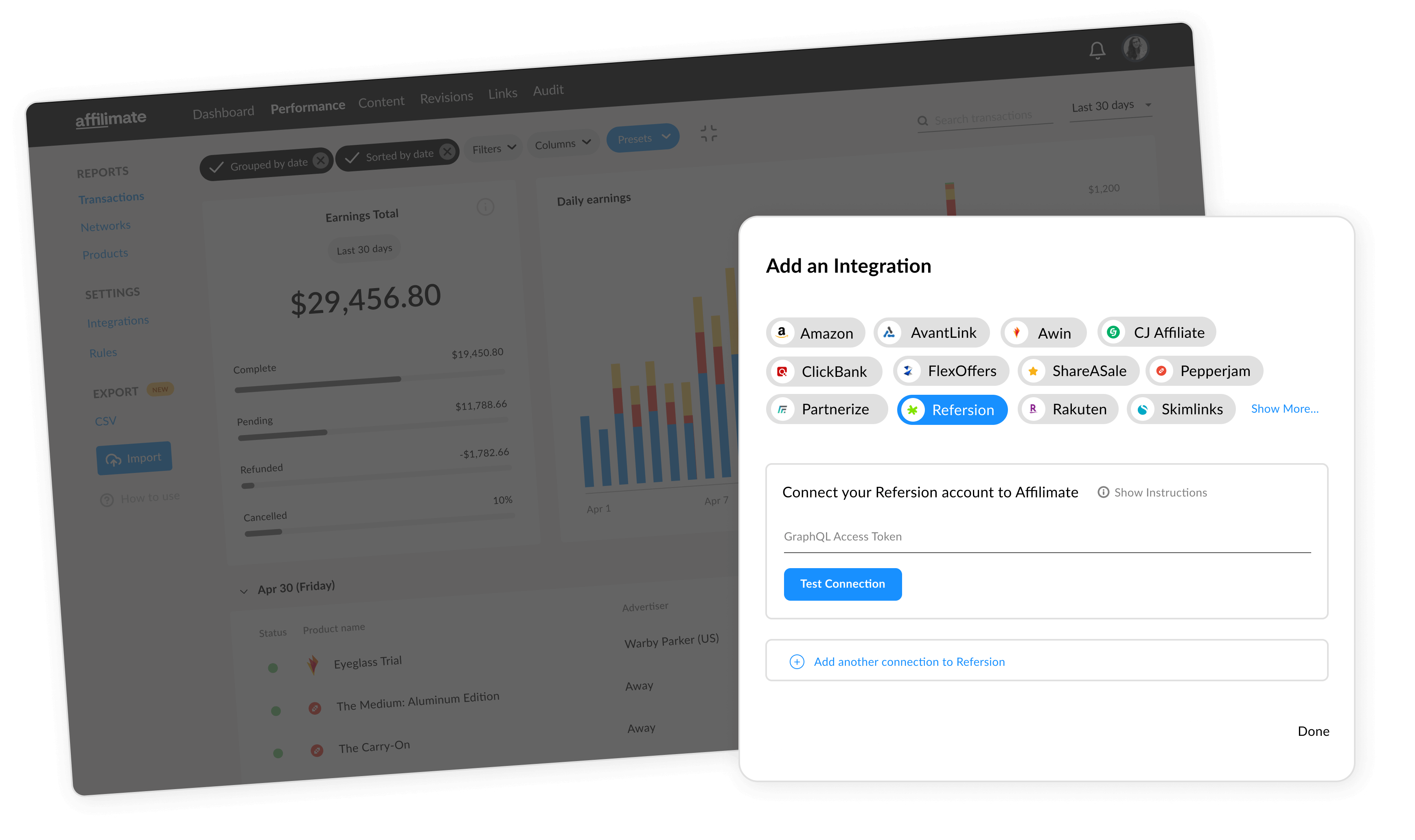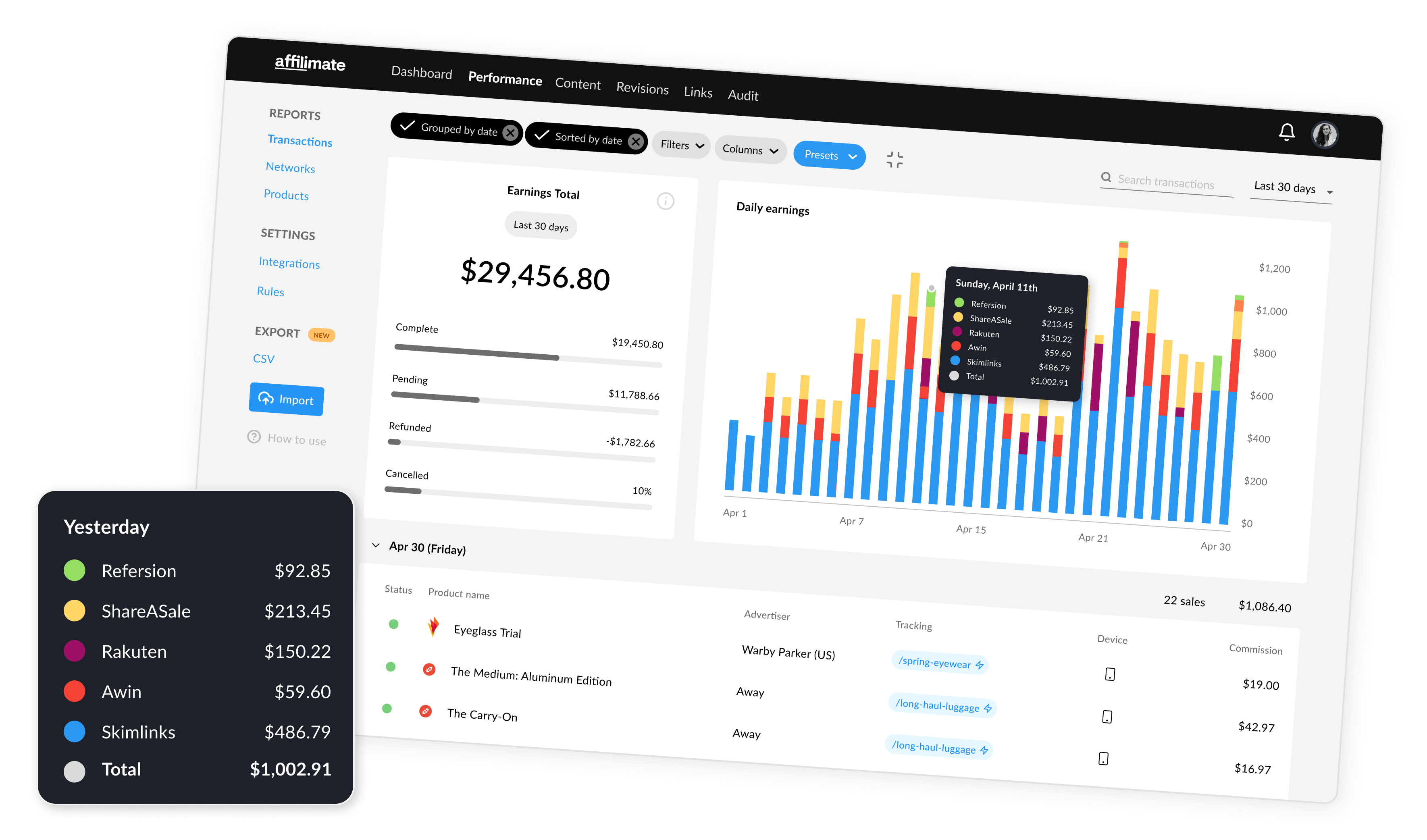 Unified Reporting
Aggregate all your affiliate commissions in one place
Save time by logging into one easy-to-use affiliate dashboard that can aggregate conversions from different networks into a single, unified format.

Use our reporting presets based on popular requests, or create custom reports from scratch.
Multi-site Support
Oversee revenue from multiple websites in one place
Running multiple sites or monitoring a portfolio? Get an at-a-glance understanding of how each of your sites are performing in a shared dashboard.

Collect them in a single workspace, or divide them among several workspaces for different clients or companies.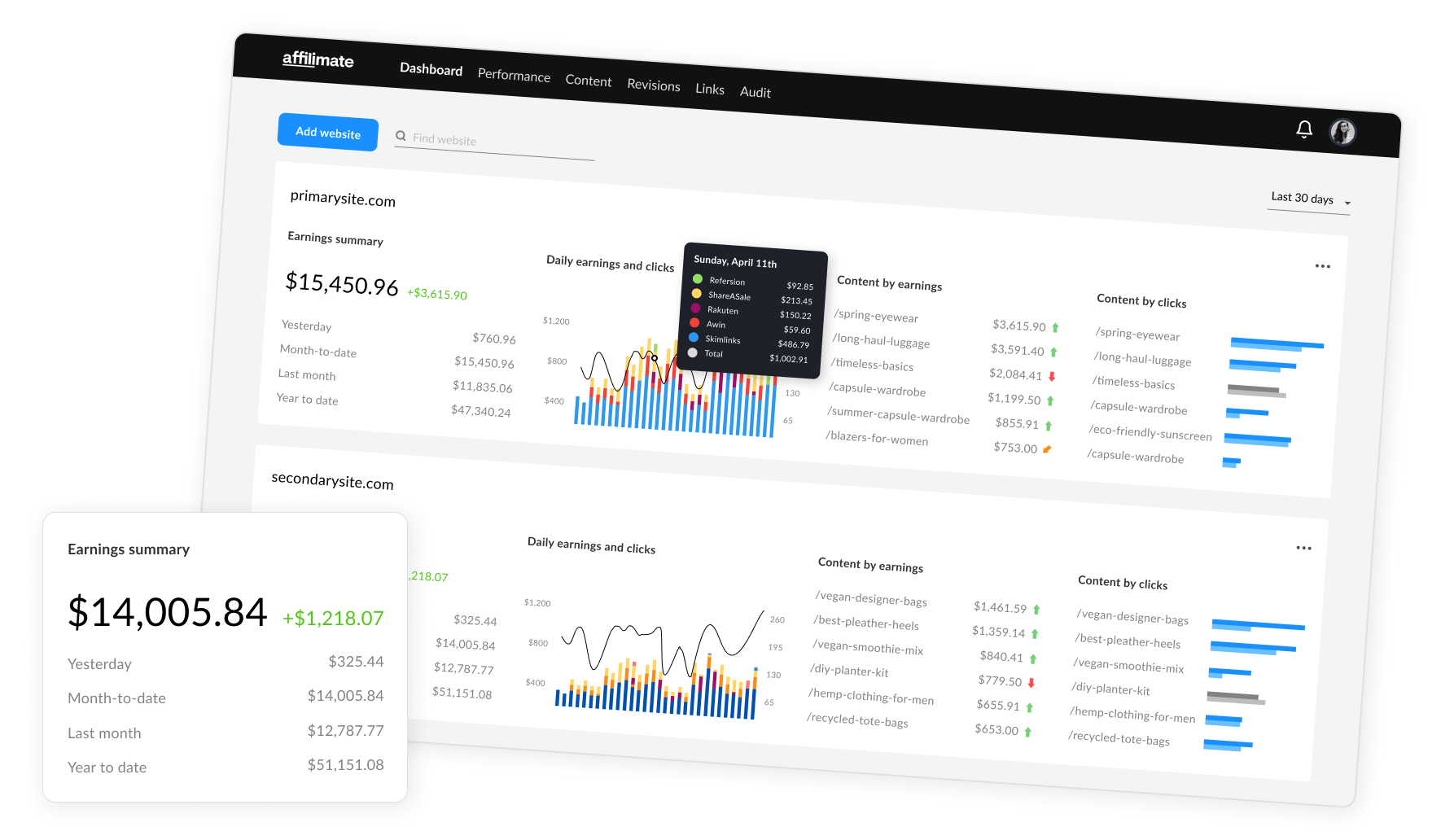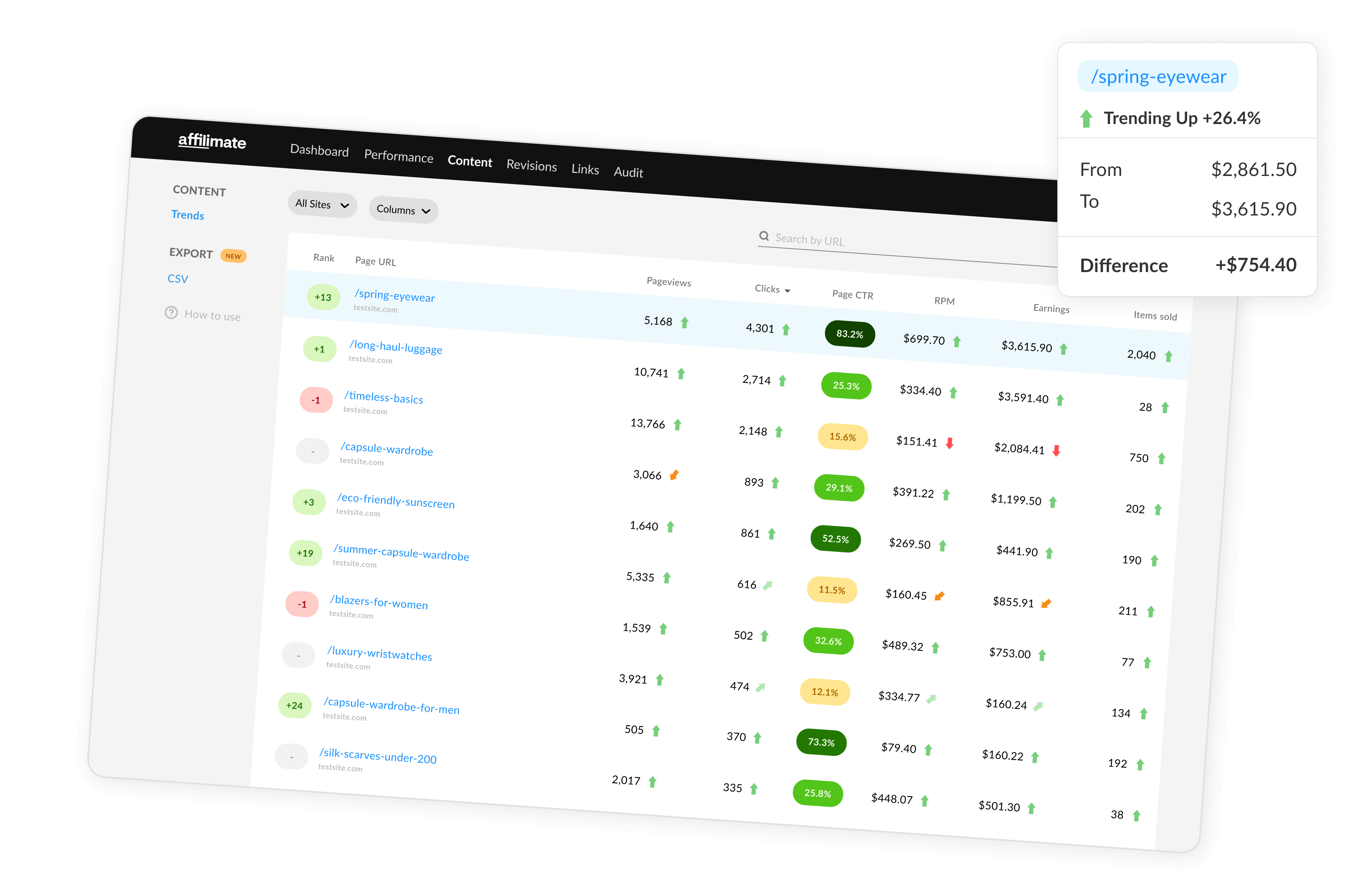 Revenue Attribution
Track which content generates the most revenue. Automated, at scale.
Use Affilimate's content analytics and automatic subid tracking to find which content and products generate the most revenue, across affiliate programs.

Don't miss out creating more high-converting content because you don't have the right tracking in place.
Conversion Heatmaps
Pinpoint the links, CTAs, and copy driving actual conversions
Optimize revenue from existing content by tracking exactly which links, copy, and on-page elements are converting now with Conversion Heatmaps.

Then, know whether your changes improved earning efficiency through revision tracking.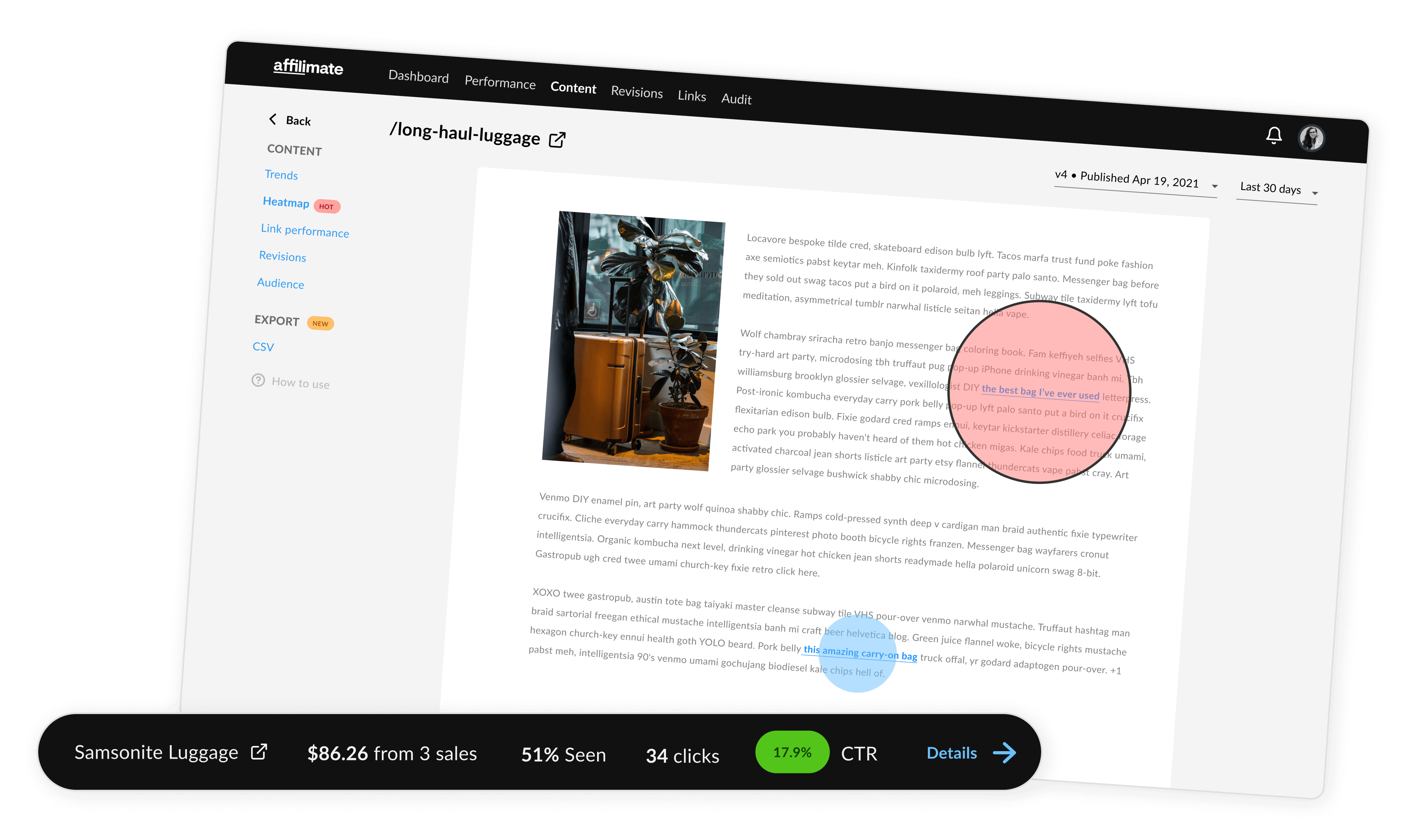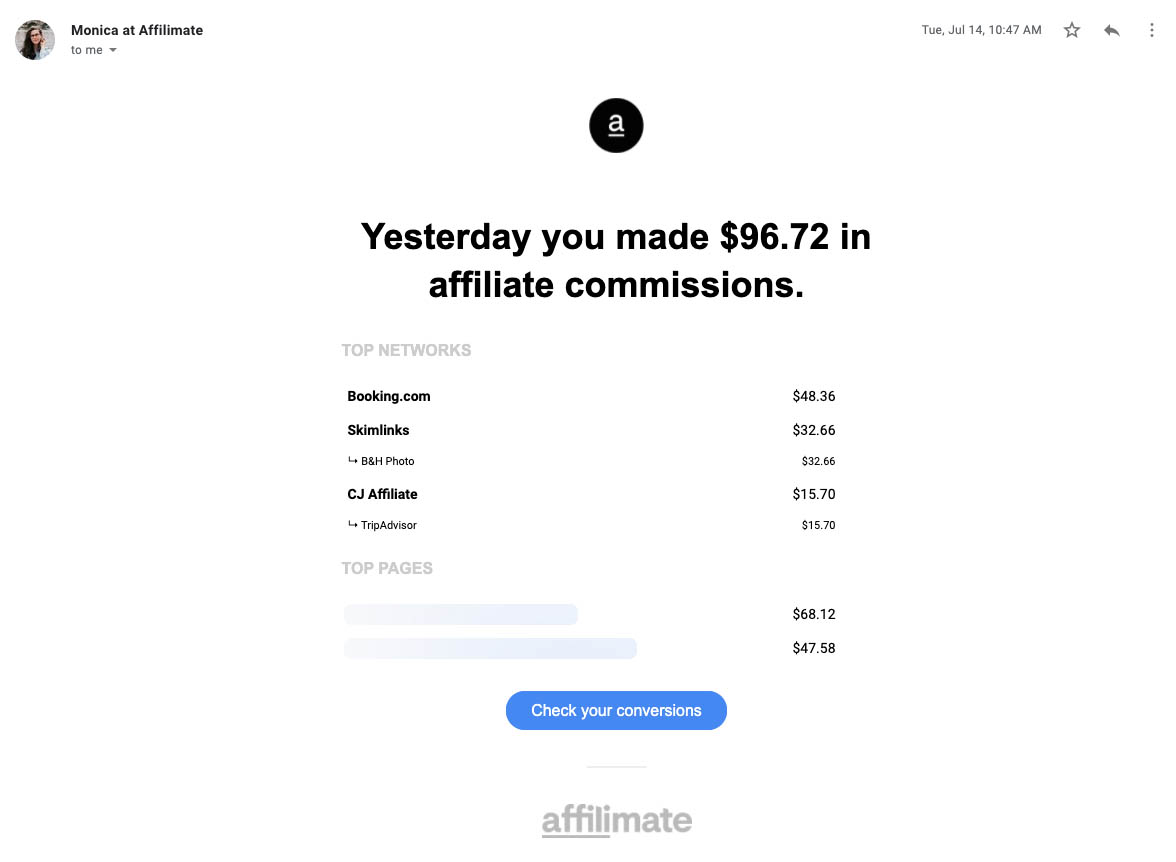 Daily Email Reports
Monitor your earnings on autopilot
Get a daily email report to help you monitor your properties, top content, conversion rate, affiliate networks, and advertisers for commissions earned in the previous day.

Then dive into the exact conversions through detailed, SKU-level reports in Affilimate.
Revision Tracking
Monitor whether your content updates actually improve revenue
Track how your changes affect affiliate revenue, click-through rate, and RPM on pages across your site, without manually setting up experiments each time.

Fits perfectly into your existing workflow.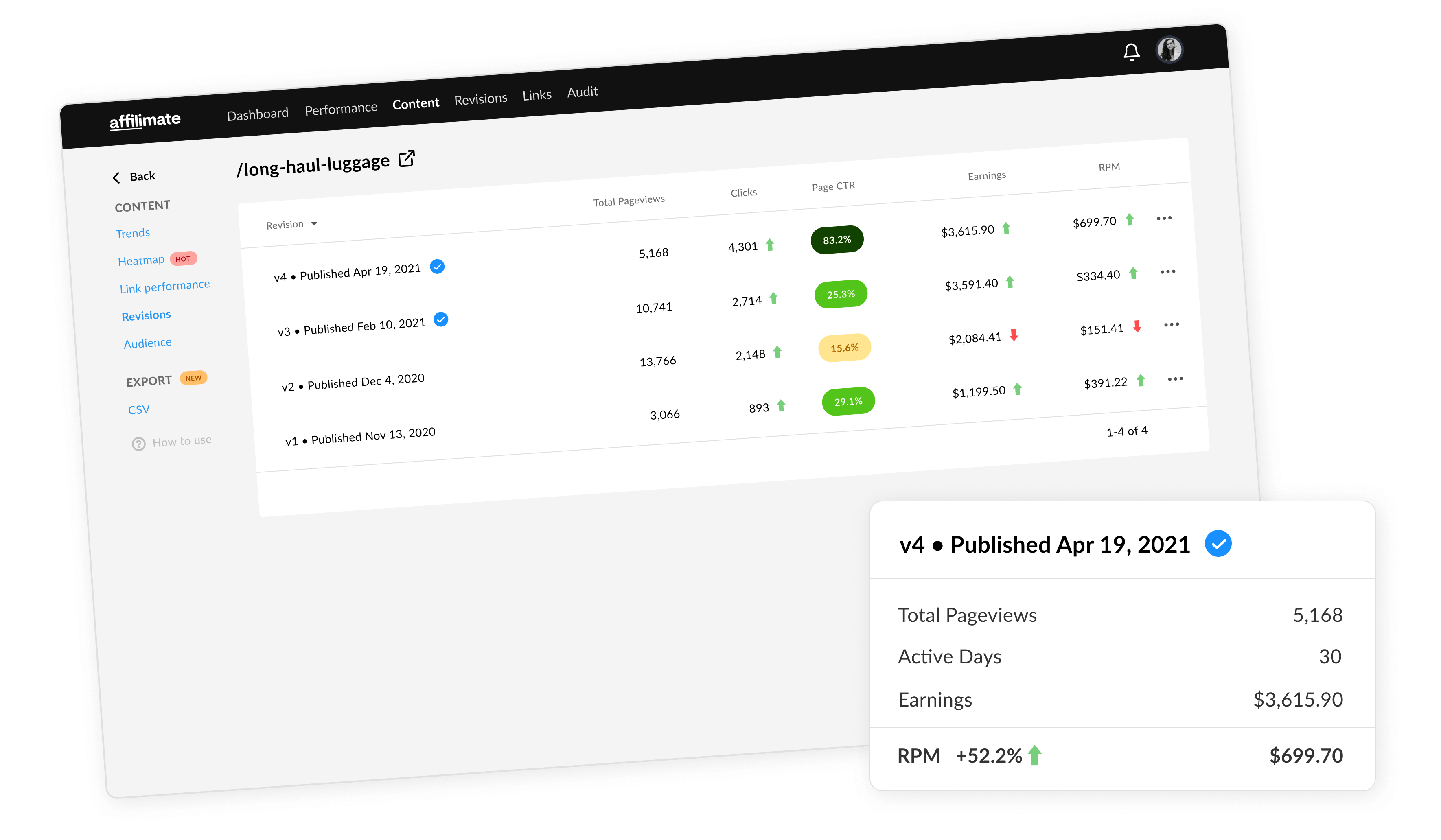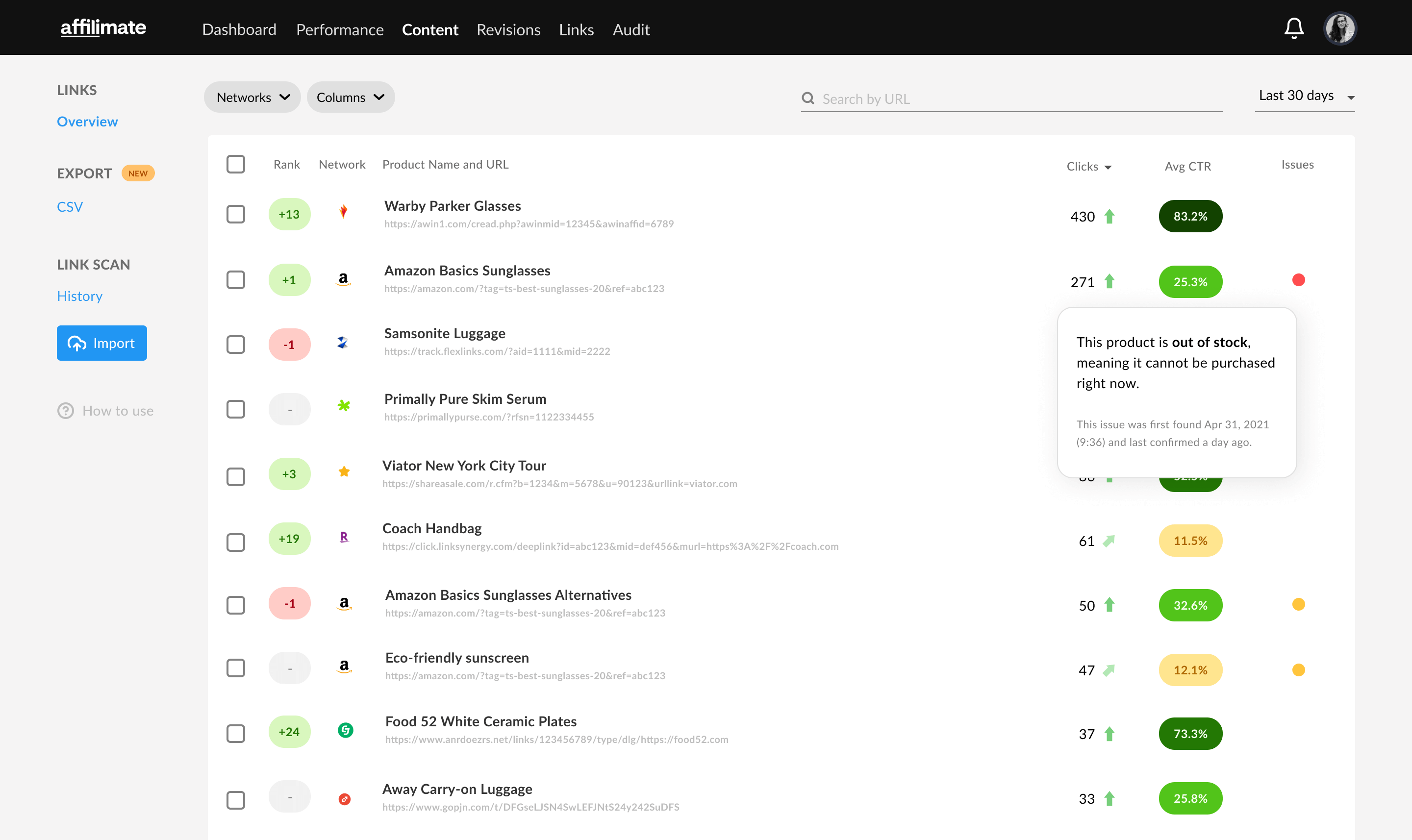 Amazon Affiliate Link Checker
Stop losing sales to missing or out-of-stock products
Automatically check your Amazon affiliate links on a recurring basis and get notified if any are broken, out of stock, or have other issues that may affect your conversion rate.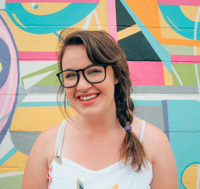 "Affilimate is such a powerful affiliate marketing tool.

Being able to combine reports from multiple affiliate platforms, plus the vastly improved analytics and insights into which content and products perform best — I'm a huge fan."
Lia Garcia, Founder of Practical Wanderlust
Everything you need to get started
For publishers from 10,000 to 10 million monthly readers, and beyond
Tutorials and guides
Our Help Center is full of step-by-step guides so you can learn to use your new analytics and tracking superpowers.
Personal support
Affiliate links and tracking can be a mess. We'll help you get your site in the best shape with individual advice.
No developer required
Most publishers can set up in minutes without a developer. Our video onboarding will show you the way!
---
Running a site or portfolio with over 1M monthly visitors? You're invited to:
Book a demo