Reporting integrations
Affilimate integrates with over a dozen affiliate programs and networks. Here are our most popular integrations for bloggers and website owners across industries.
Missing an integration?
Let us know, we add new integrations based on requests from our members. Or, check out the integrations we've already got in the works.
See integration roadmap
How our integrations work
Integrations allow Affilimate to connect your clicks to your content in a way that makes your conversion drivers obvious and easy to discover.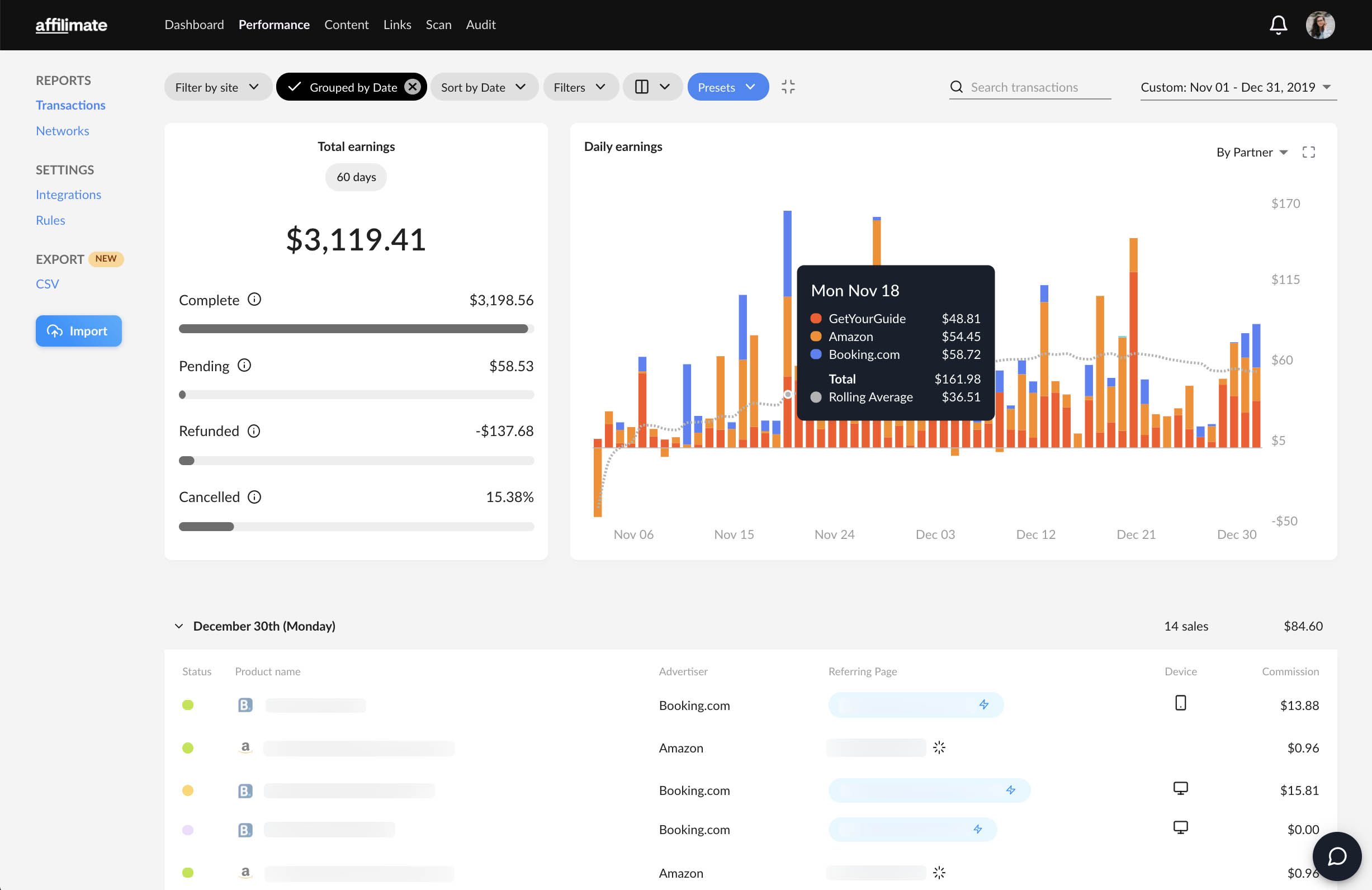 All your affiliate commissions in one place.

Affilimate gives you a, simple (yet powerful) dashboard that supports search, grouping, sorting, and advanced rules.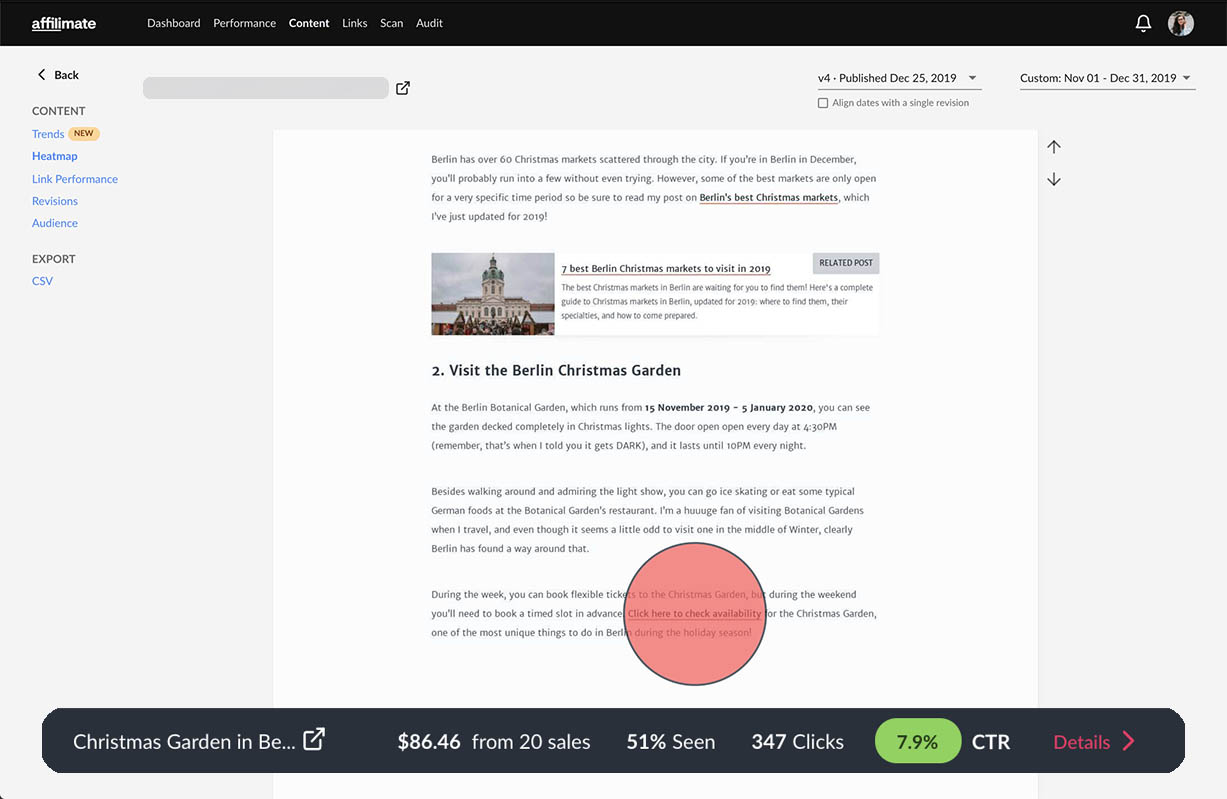 Learn from your conversions in a visual way.

Affilimate's Smart Label system visualizes your conversions on a heatmap and give you rich analytics about which posts, products, and link placements are converting best on your website .