Affiliate dashboards and APIs tailored exclusively for content publishers
Aggregate affiliate commissions from 100+ platforms in a single dashboard, and enrich your conversions with missing attribution data that helps you grow your revenue.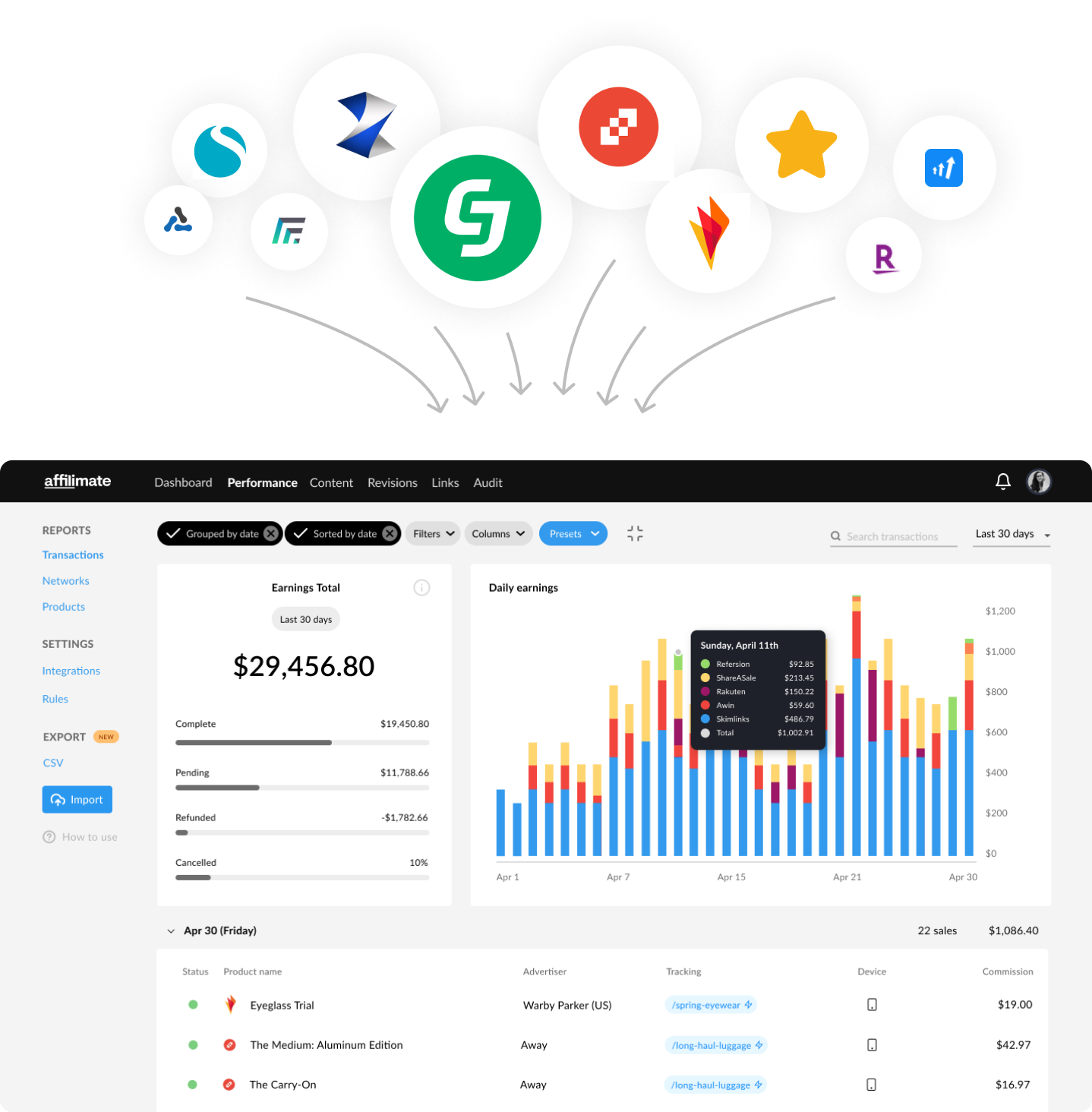 Integrations
Integrate with 100+ affiliate networks, platforms, and programs
Monitor your commissions and run cross-cutting reports on affiliate earnings from over one hundred different platforms.
All major networks, aggregators, and SaaS software solutions included.
Set up in minutes without a developer.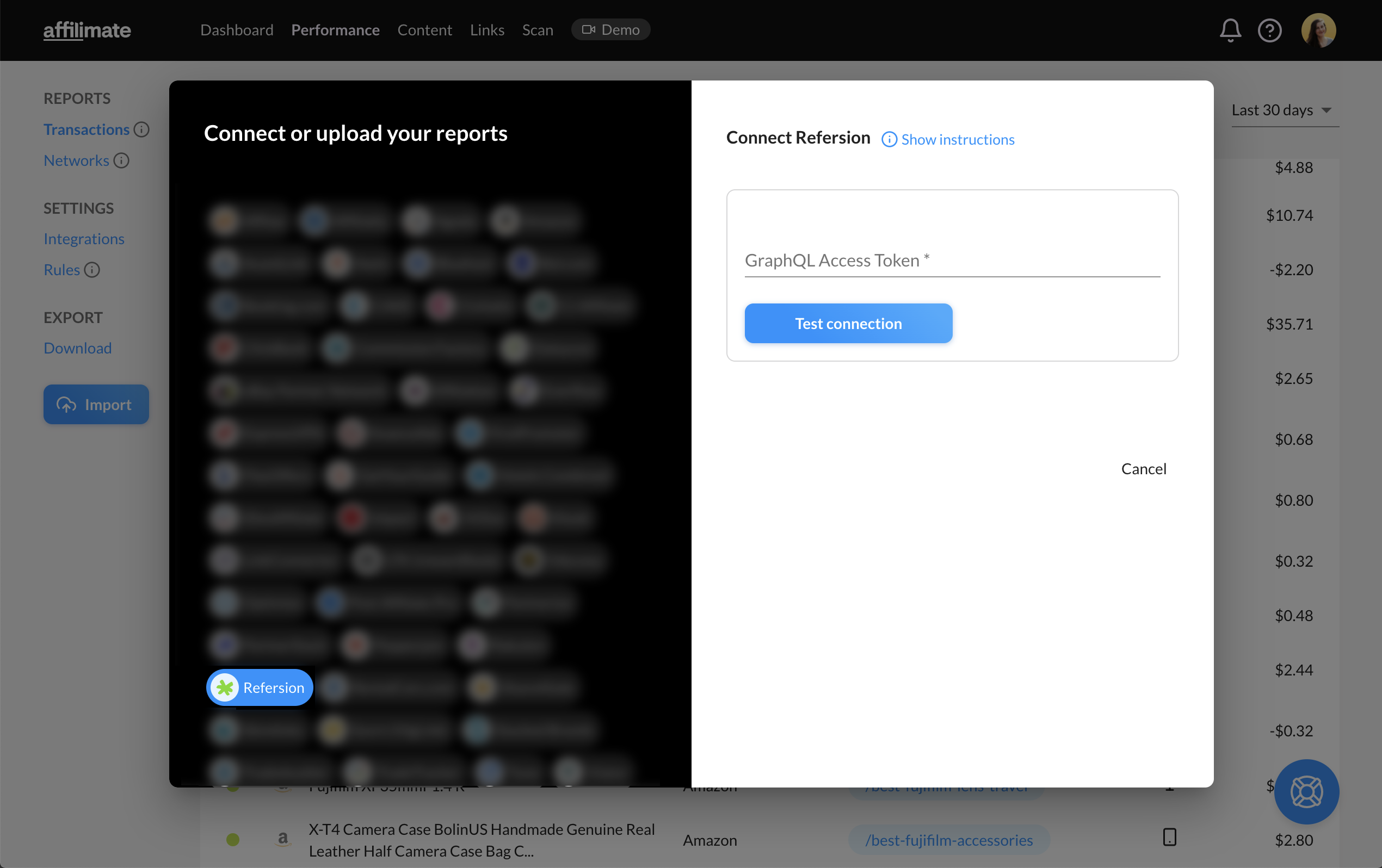 Unified dashboard
All your affiliate commissions in one place
Transaction reports show you your latest conversions, and which page and link the conversion happened on.
Stop asking yourself what's working start crafting a data-informed affiliate strategy.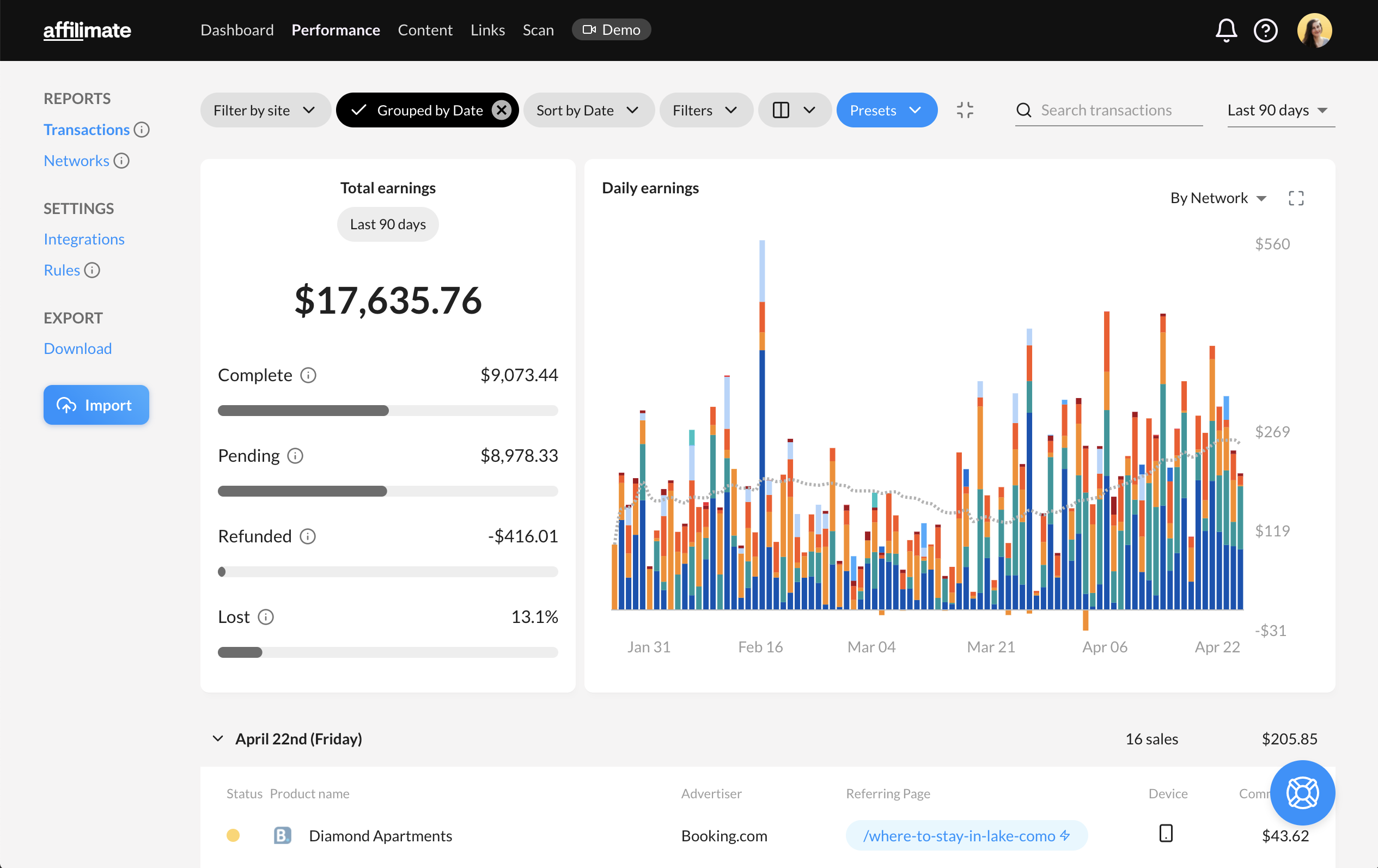 SKU Reporting
Click any transaction to reveal product details and metadata
Uncover the data points buried inside your affiliate reports that tell you which products your audience actually wants to buy.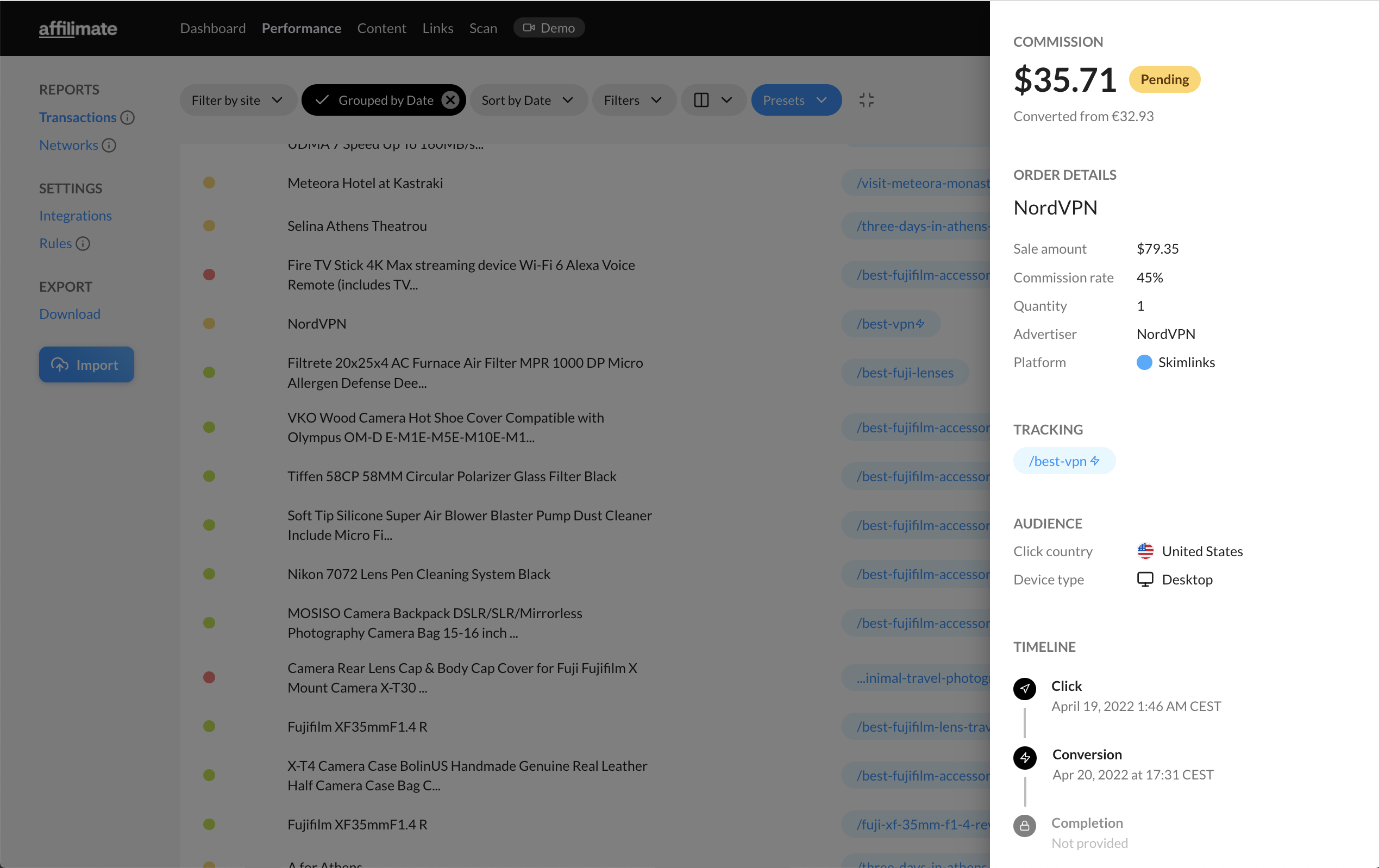 But wait, there's more
Combine a simple interface with powerful features like these
Track key metrics like clicks and EPC per platform
Monitor which networks and platforms are receiving the most clicks from your website in aggregate or as a timeseries.
Identify your best-performing advertisers and products
Run advertiser-level reports and see which products are performing best for each platform you're working with.
Add multiple connections to the same network or platform
Connect as many accounts as you need to pull affiliate commissions from all the websites you operate.
Report on transaction metadata like color, brand, or product category
See detailed transaction metadata, typically hidden by networks, in a single format across your commissions.
Run custom reports, filter, group, and sort your commissions
Run powerful reports using any combination of filters, grouping, and sorting or use one of our reporting presets.
Export your commissions in a unified format to CSV or XLSX
Get a single, unified data model for all your affiliate commissions and export them for Google Sheets or Excel.
Monitor your commission's lifecycle from click to payout
Watch key events in your commission's lifecycle from the origin of the click to purchase, locking date, and payment.
Attribute commissions through SubIDs or rules
Attribute commissions to your content through dynamically generated SubIDs or use our rules-based system.
Delegate key tasks to your team members
Add team members to your account and delegate the creation of common reports or data import and export.