Streamline your finance processes with affiliate payout reporting
Payout reporting simplifies your accounting and finance processes, helps you monitor for unpaid commissions, and even calculate payouts for subaffiliates.
Paid status reporting
Track payout statuses down to the commission-level
Bulk report on the payout statuses of your commissions, and easily identify commissions that are overdue for payment by your partners.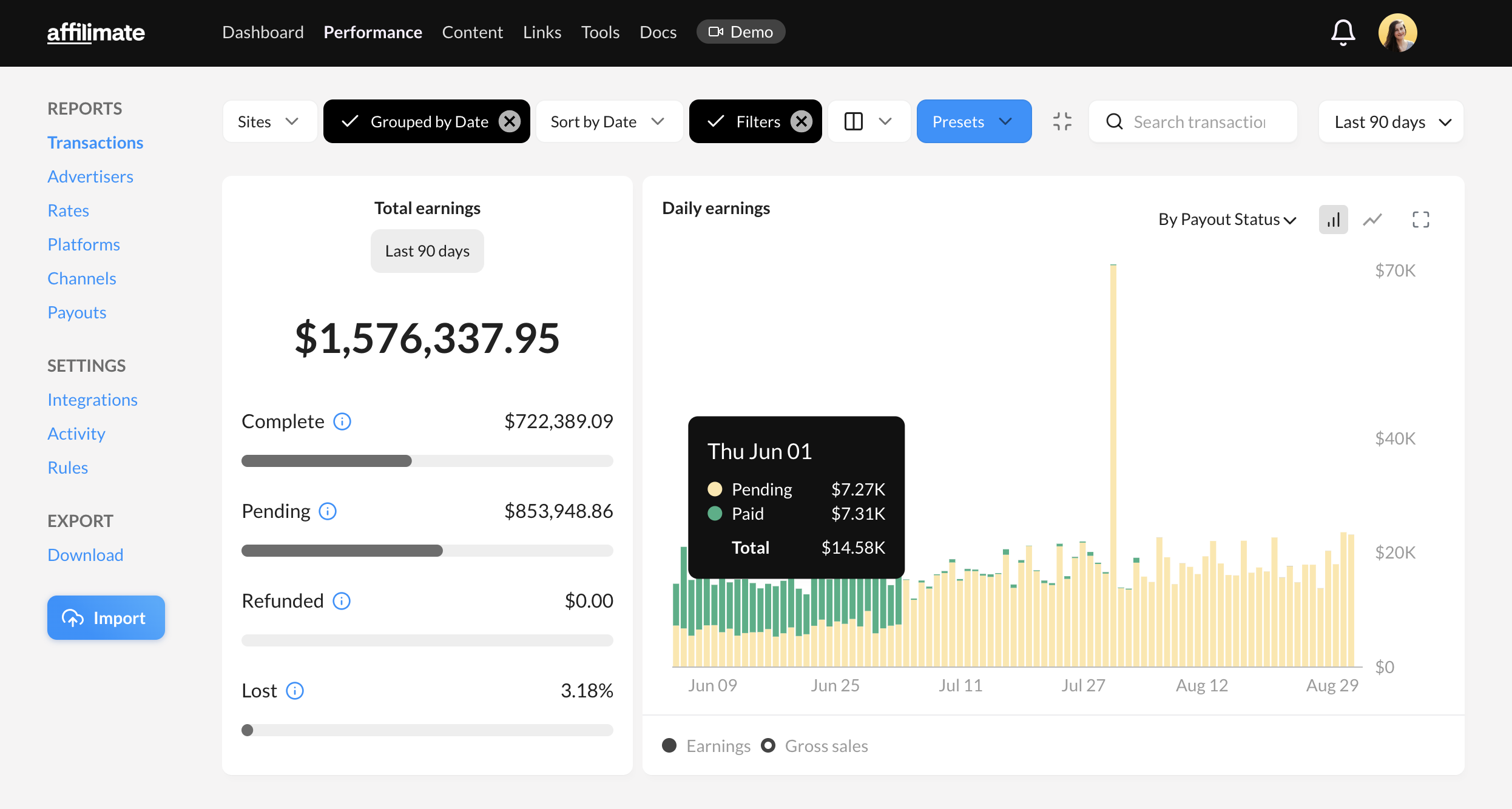 Payouts report
All your payouts in one, streamlined dashboard
See your payouts across affiliate networks and exactly which commissions belong to them, without wading through dozens of dashboards and trying to unify reporting manually.
Payout details
Individual payout details with fast reconciliation
Jump into any payout and cross-check the payout amount with the commissions reported by the network for that payout.

At a glance, see if the numbers match, have a margin of error, or are materially different than expected.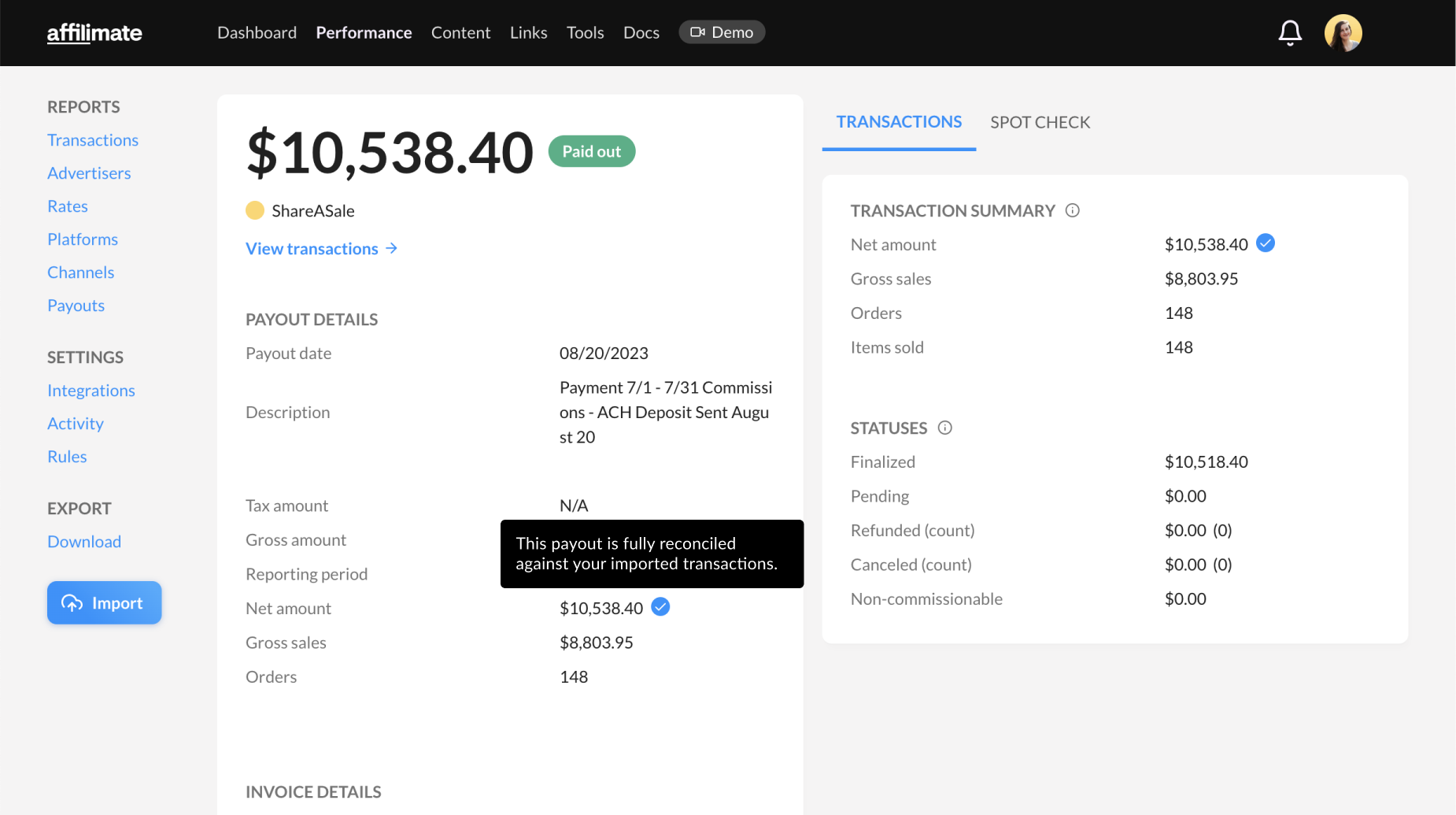 Payouts API
Pull payouts and transaction-level payout data by API
Merge your payout and affiliate transaction data with other revenue sources. Incorporate your payouts and transactions into custom reports and dashboards within your internal tools, including your data warehouse.