Track the impact of every edit on your commerce content's affiliate revenue
Affilimate automatically splits your affiliate revenue by click date and content revision, so you can identify which changes improved conversion and remember what you changed.
Break down your content analytics for every revision
Use the revision selector to see a snapshot of your content analytics for any version of the page that's been live since you started tracking.
Revision markers
Correlate content edits directly with both revenue and on-page metrics
Visualize exactly when a content edit was made and its impact on your clicks, commissions, and other key metrics.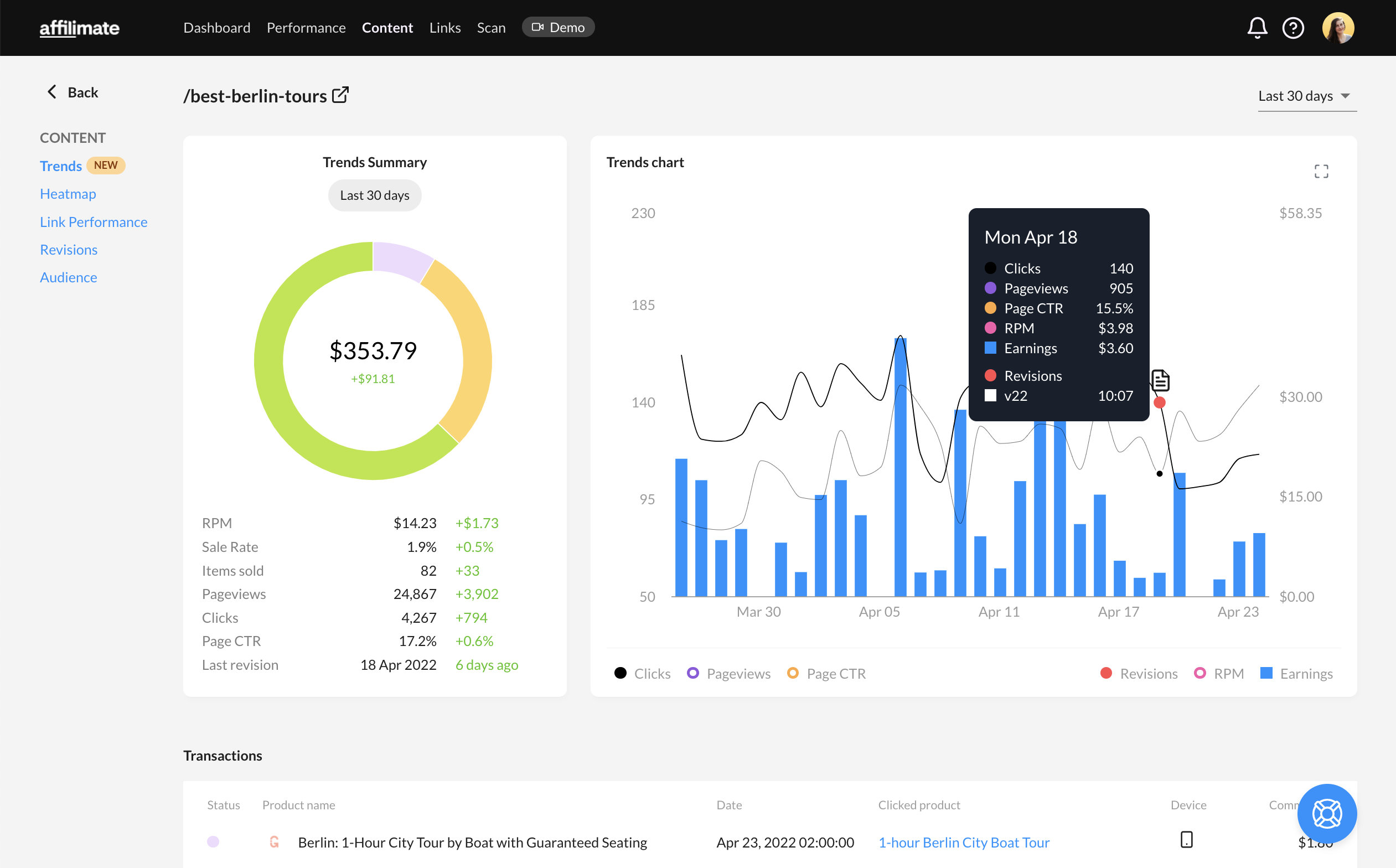 Heatmaps
Remember exactly what you changed with your latest edit
Jump back to view any past revision with heatmaps so you know what you changed you changed during your latest edit or content refresh.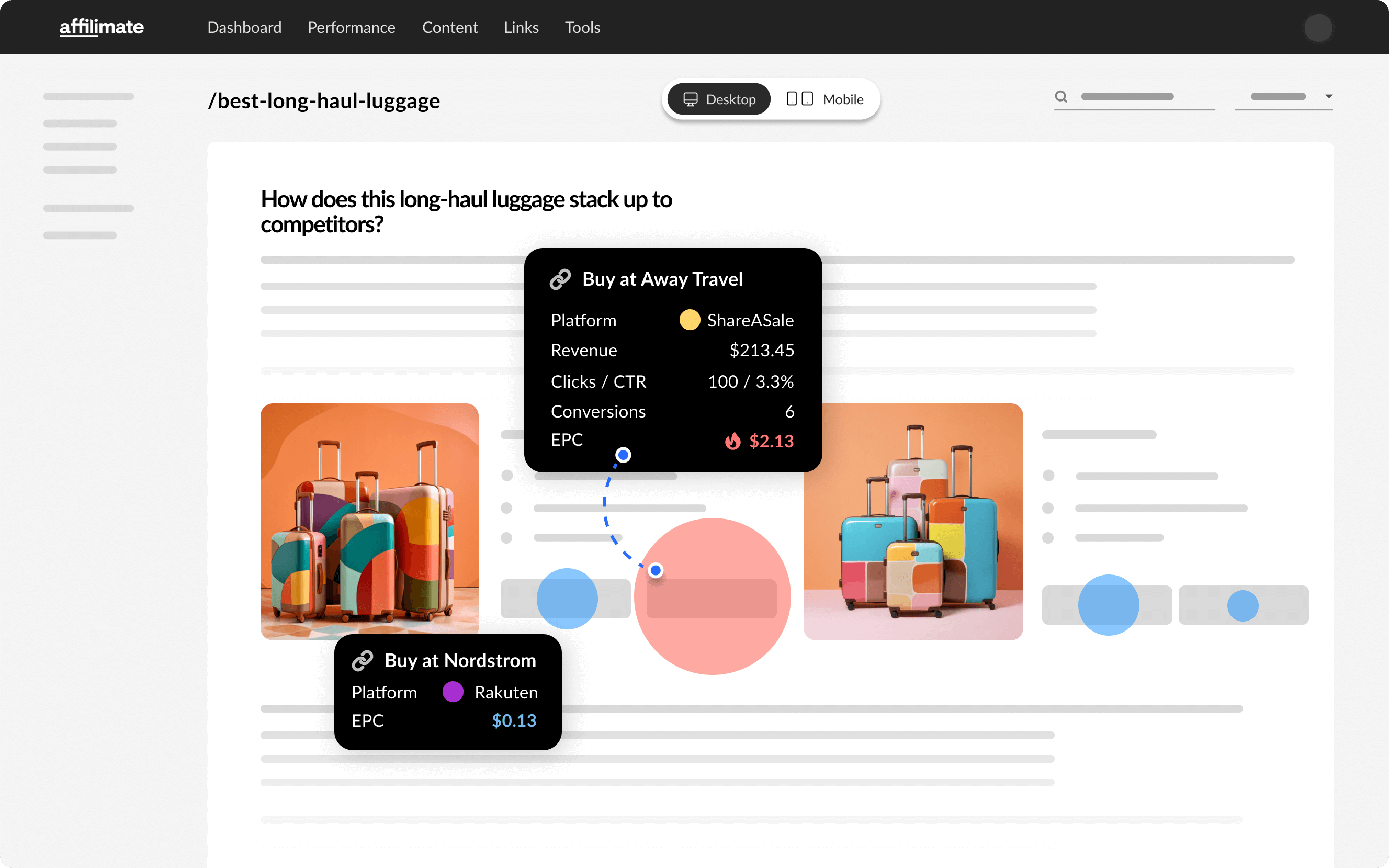 Link performance
Compare how your affiliate links perform between revisions
See how your content edits impact the performance of links on any page. Watch for changes in click-through rate, earnings per click, and other core metrics.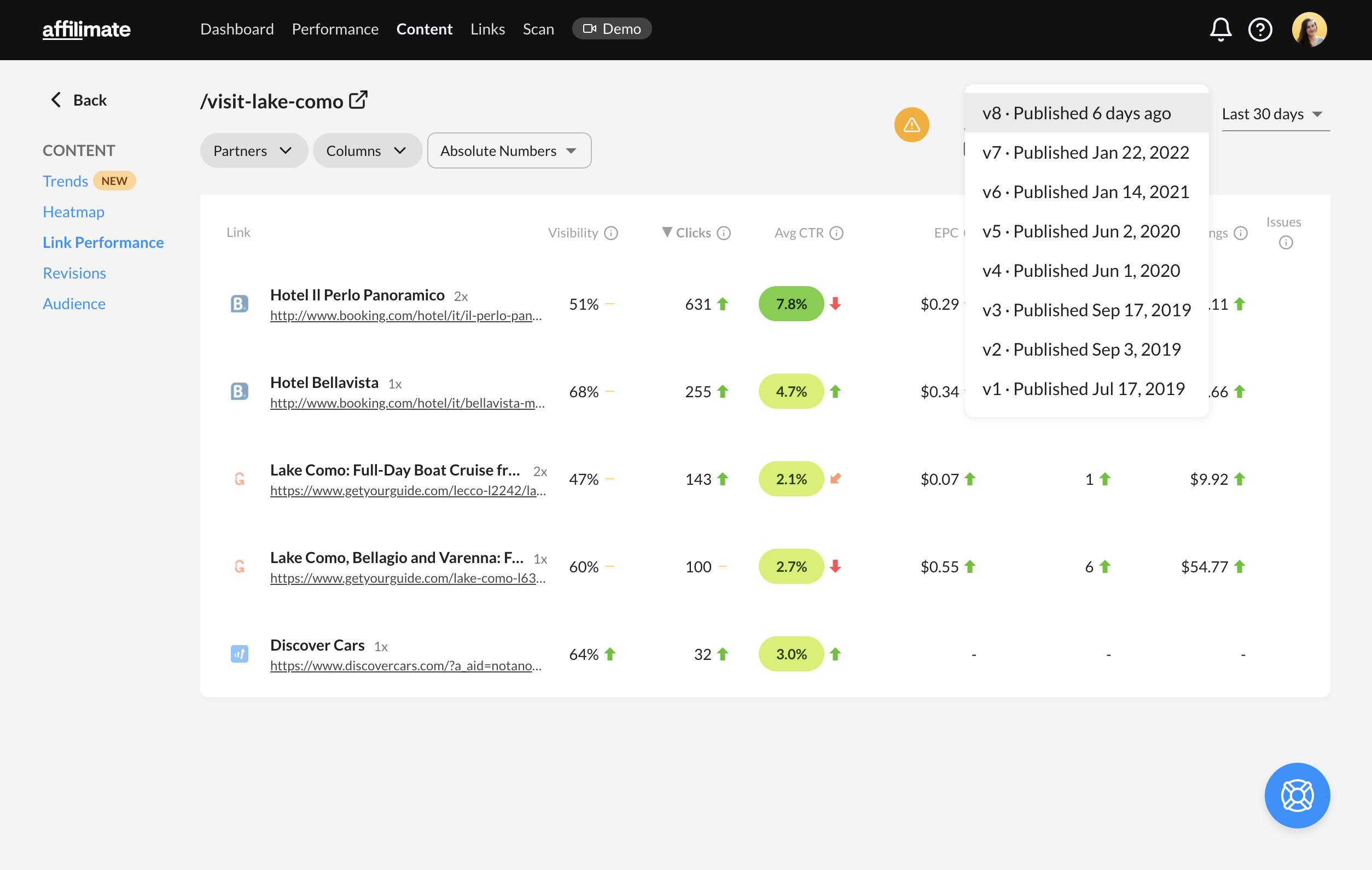 Revisions
Monitor the overall impact on your content's profitability
Split your affiliate revenue, clicks, RPM, and earnings for different versions of your page or post. Fits perfectly into your existing workflow.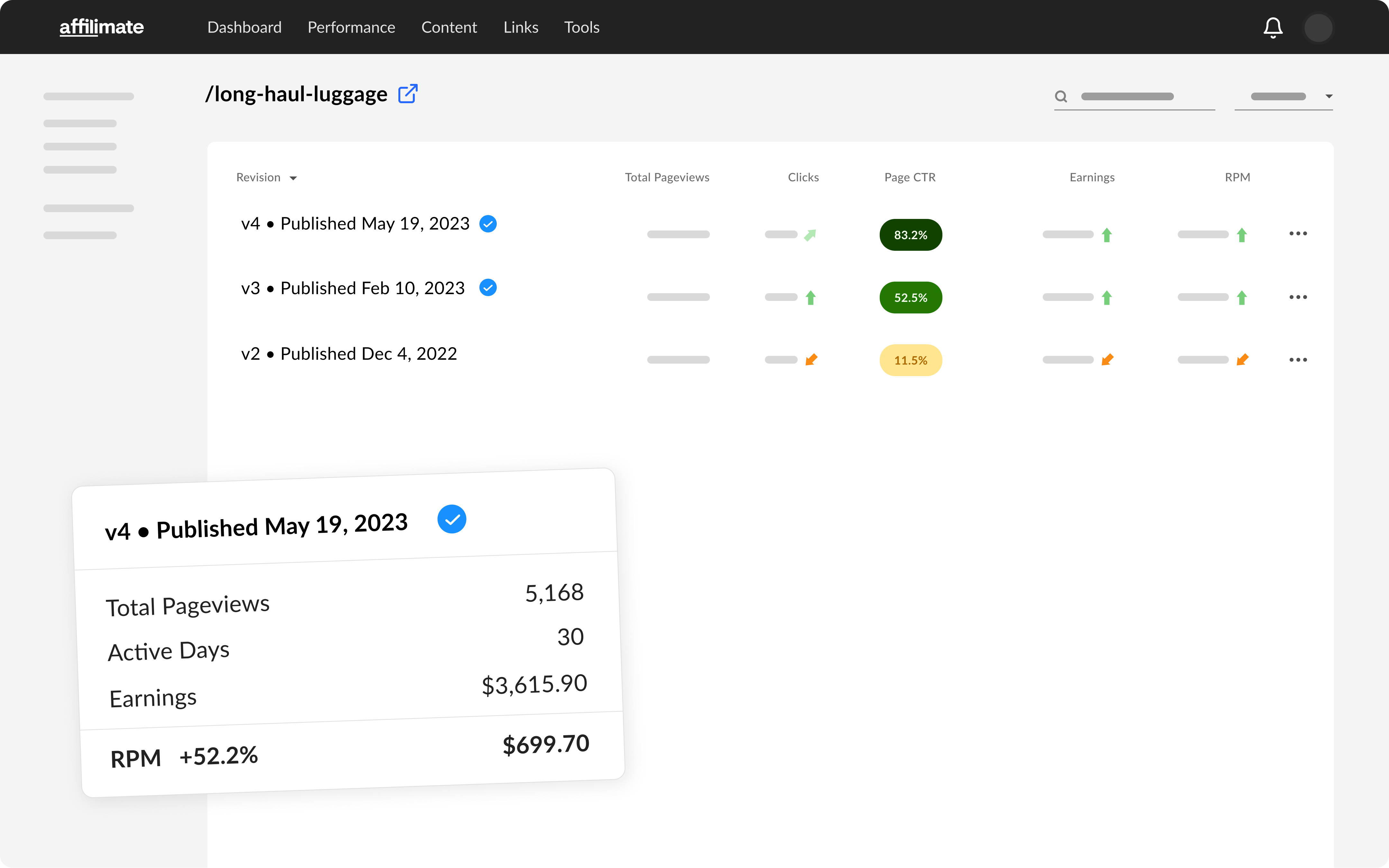 Understand the impact of every content edit you've made
Then use that knowledge to scale your most profitable strategies across your website or portfolio
Fits into your existing editorial workflow
Run experiments on your content as part of your standard workflow, without setting up tedious experiments.
Ignore minor content edits with just two clicks
Ignore any automatically created revision with two clicks. Restore the revision in the future at any time.
Create revisions automatically, without any extra setup
Affilimate monitors your site for edits and creates new revisions without you having to trigger them.