For content teams that need scalable, repeatable processes
Whether you've got a full-blown team or just need to outsource a couple tasks, Affilimate's team features can help you scale and systematize your commerce content production.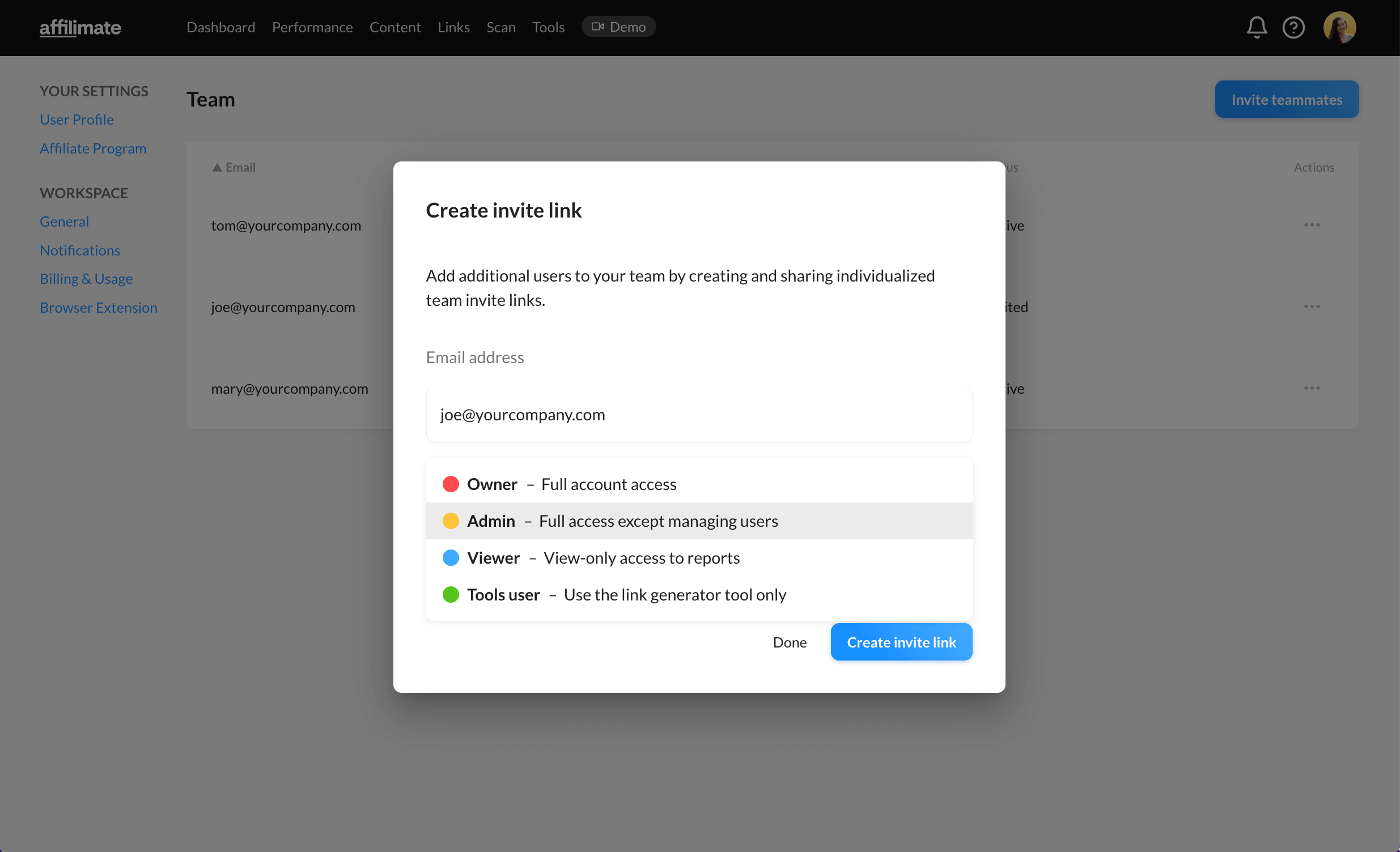 Invite your team to your Affilimate account
Each user has their login credentials to access the account, view reports, and perform common tasks.
Limit data and tool access with predefined roles
Invite team members to perform key tasks without the ability to change your settings or view revenue data.
Create fine-grained custom roles with limited permissions
Build your own roles comprising dozens of access points including individual reports and specific metrics.
Export any and all data for outsourcing tasks
Export your content or link analytics so you can outsource tasks like replacing broken affiliate links or refreshing stale content.
Organize groups of sites into separate workspaces
Create separate workspaces for different groups of sites, and share team members across them.
Seamlessly switch between workspaces
Easily switch between workspaces without having to log in and out of your account.