Affiliate data platform and optimization tools for content websites
Affilimate aggregates all your affiliate commissions in one place, and then adds the missing data you need to maximize your affiliate revenue from every piece of content.
Create your dashboard
Book a demo
Free 15-day trial   No credit card required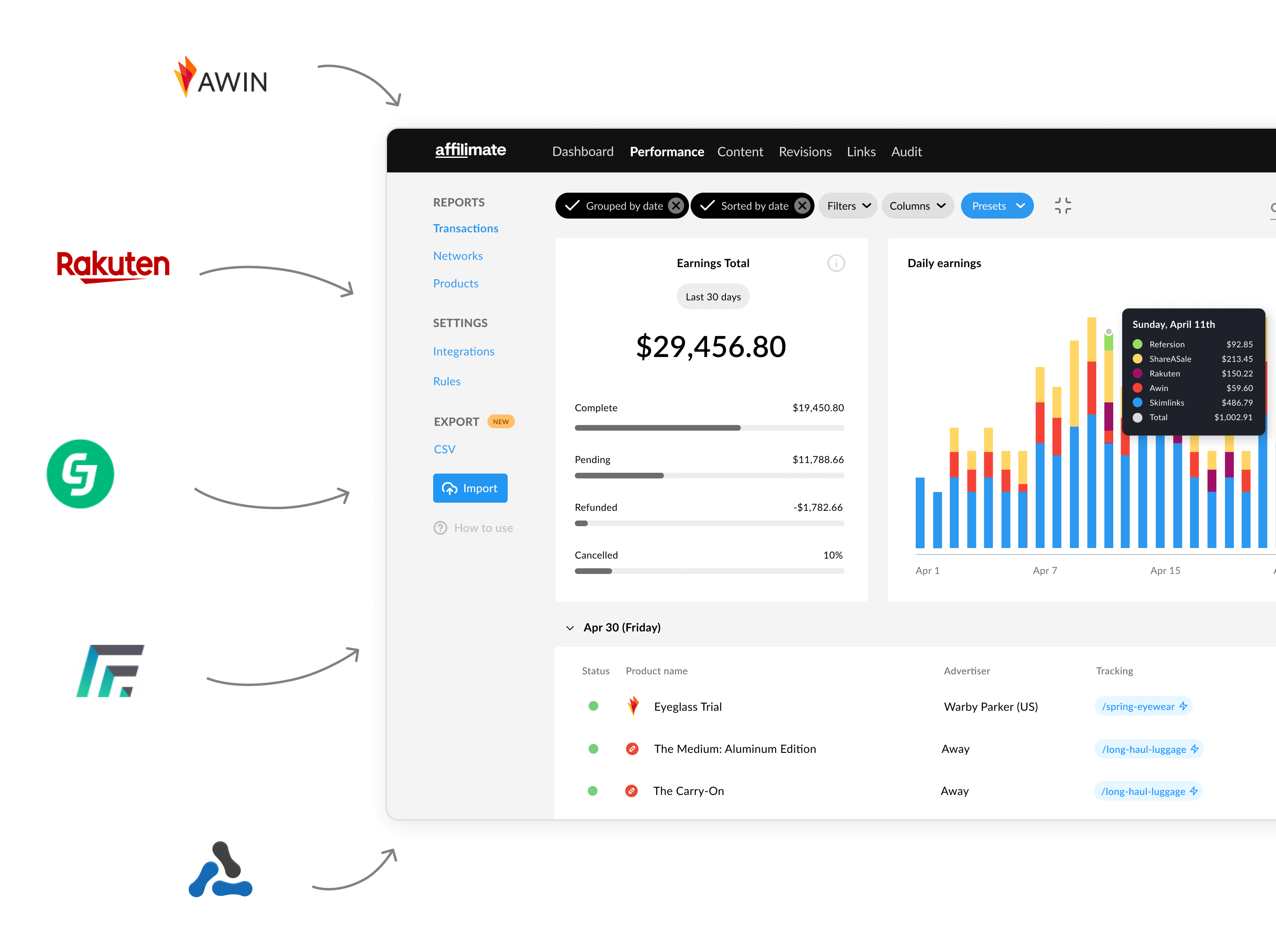 Media companies, affiliate marketers, and pro bloggers are earning more commissions with Affilimate.
See how content and media publishers use Affilimate to multiply affiliate revenue just a few months after setup.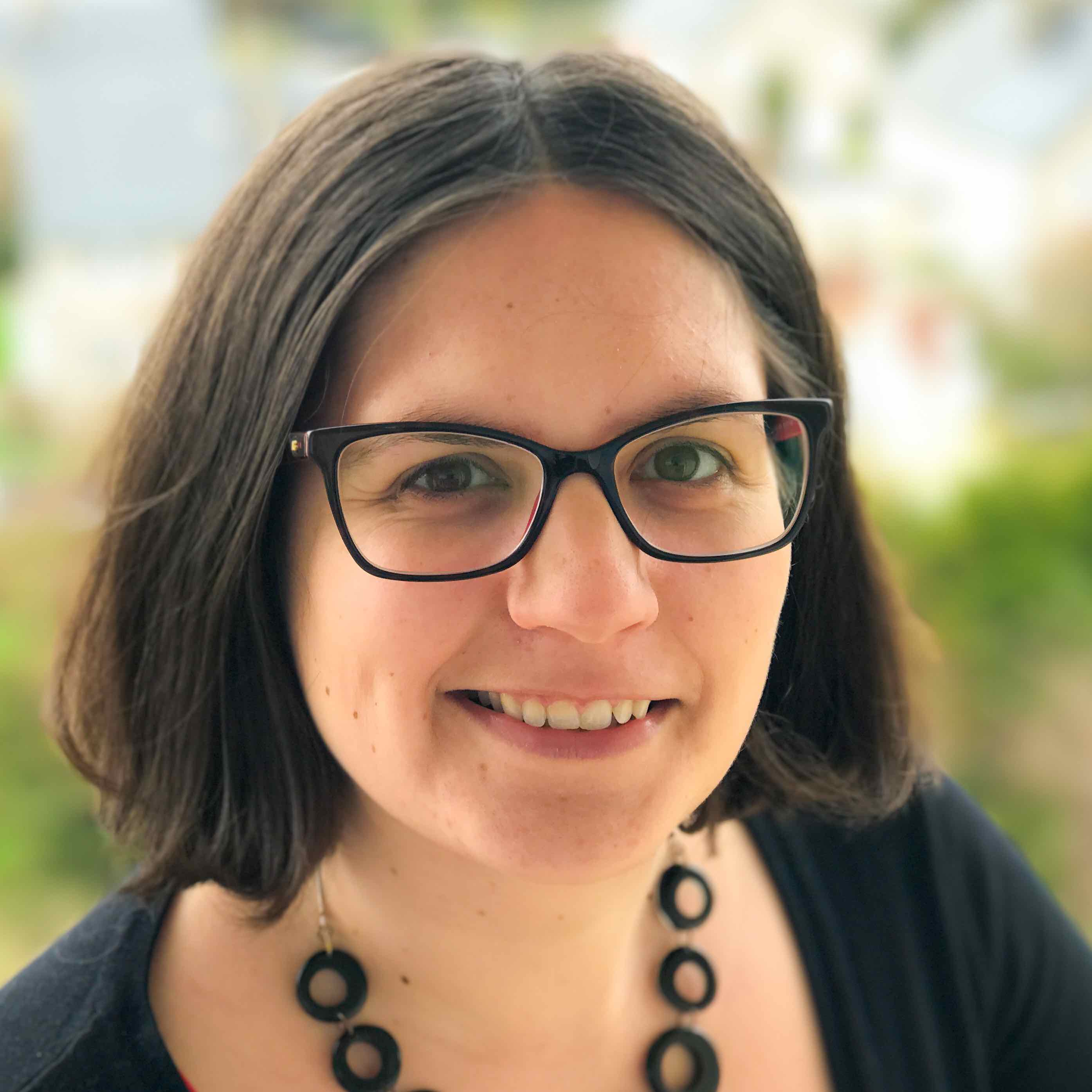 "Affilimate helped me quickly discover an opportunity on one of my websites — and take a single offer from generating $500 per year to almost $7,000 in the last four months.

It'll be even more once I finish updating my content."
Claire Robinson, Founder of ZigZag Roadtrips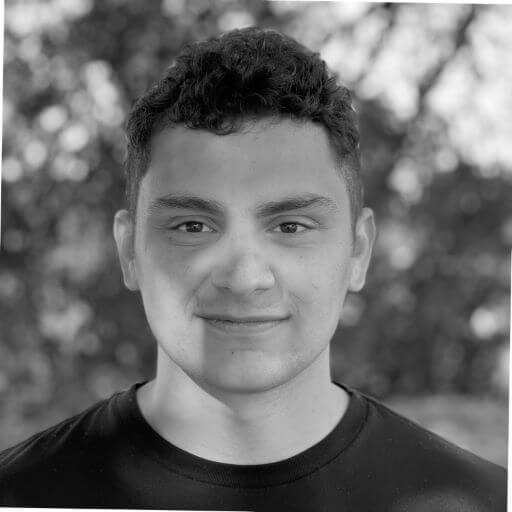 "We never had clarity on our affiliate revenue across all our 12 sites until we integrated Affilimate.

In just one month of integration, we were able to discover simple opportunities that doubled revenuefor specific pages."
Alex Elkoury, Growth Manager at VentureKite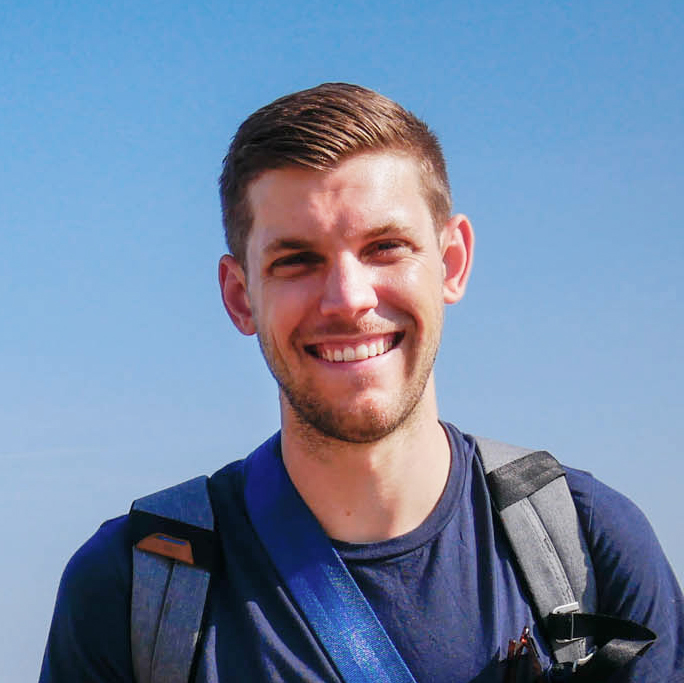 "After years of compiling multiple spreadsheets to track my affiliate links, Affilimate does it for me and saves me hours every single month.

It helps me see which links (and pages) are driving revenue so that I can make better business decisions."
Matt Hansen, Founder of Wheatless Wanderlust
Finally, an analytics suite designed specifically for affiliates.
Say goodbye to half-baked spreadsheets, missing data, and working off of hunches to grow your affiliate revenue.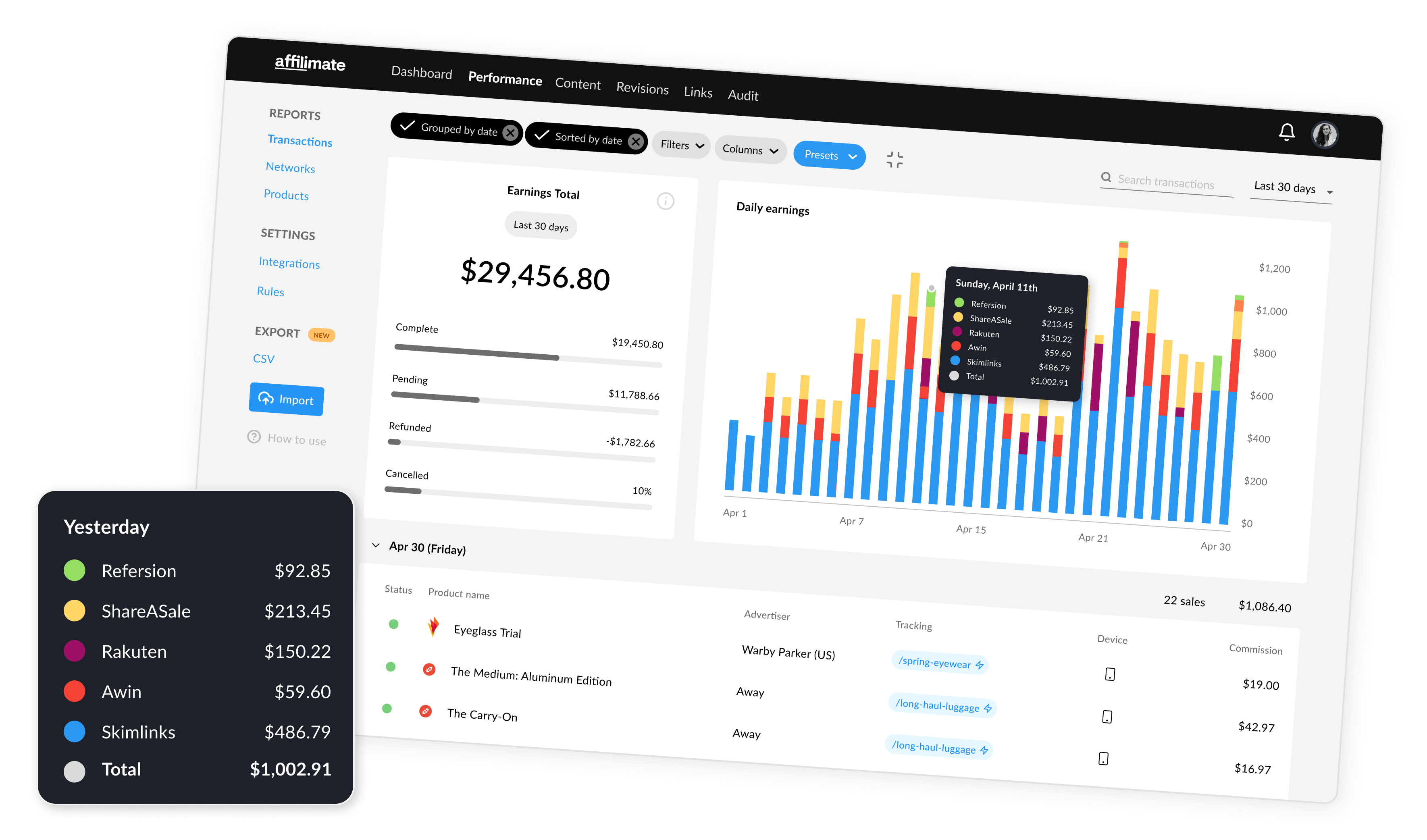 Unified Reporting
Aggregate all your affiliate commissions in one place
Save time by logging into one easy-to-use affiliate dashboard that can aggregate conversions from different networks into a single, unified format.

Use our reporting presets based on popular requests, or create custom reports from scratch.
Revenue Attribution
Track which content generates the most revenue. Automated, at scale.
Use Affilimate's content analytics and revenue attribution to find which content and products generate the most revenue, across affiliate programs.

Don't miss out creating more high-converting content because you don't have the right tracking in place.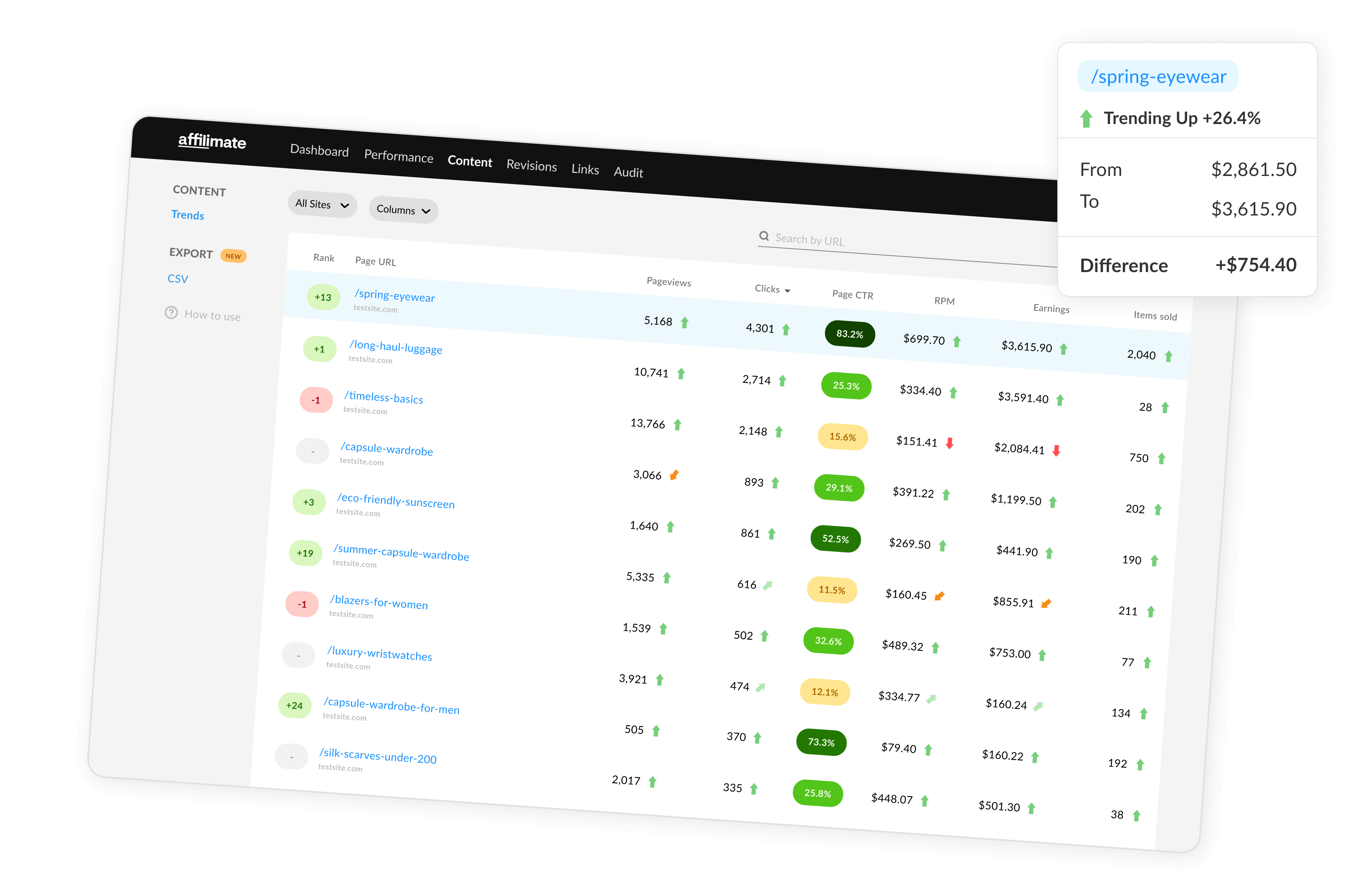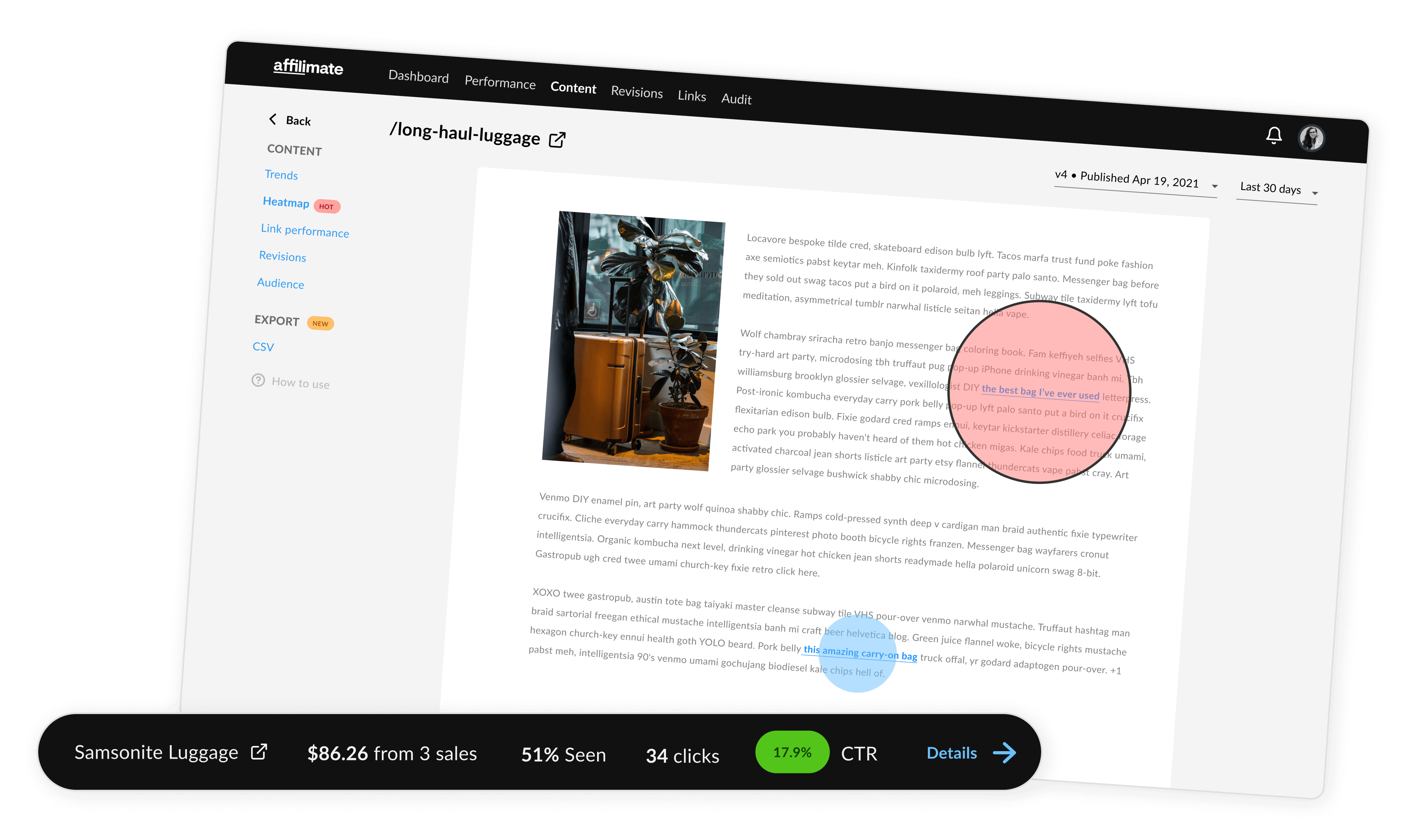 Conversion Heatmaps
Pinpoint the links, CTAs, and copy driving actual conversions
Optimize revenue from existing content by tracking exactly which links, copy, and on-page elements are converting now with Conversion Heatmaps.

Then, know whether your changes improved earning efficiency through revision tracking.
Revision Tracking
Monitor whether your content updates actually improve revenue
Track how your changes affect affiliate revenue, click-through rate, and RPM on pages across your site, without manually setting up experiments each time.

Fits perfectly into your existing workflow.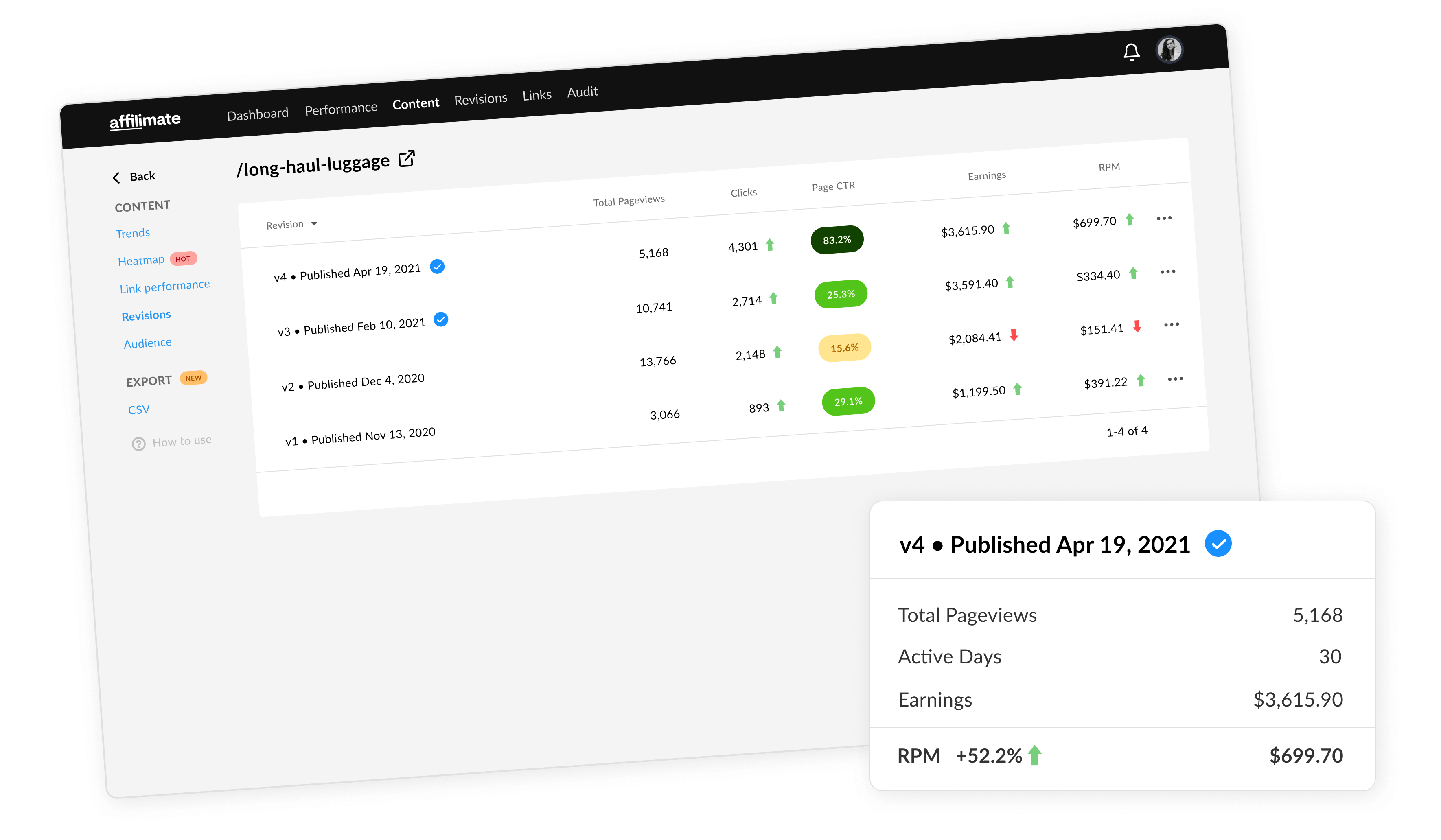 Create your dashboard
Free 15-day trial · No credit card required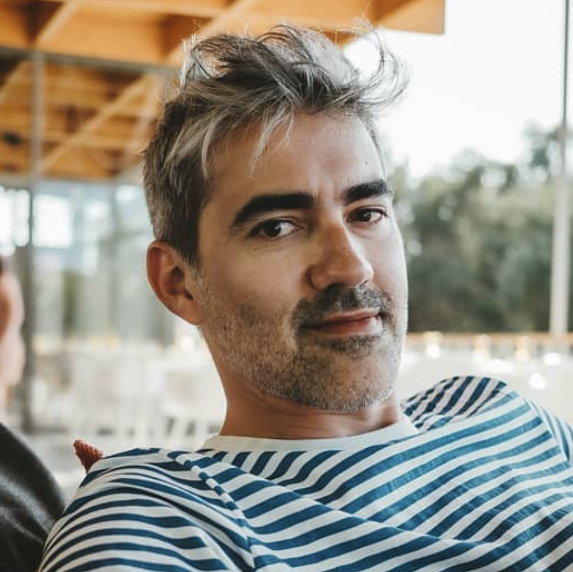 "I'm no longer afraid of changing my copy and buttons, because I know I can track the impact on CTR and revenue.

And I'm finally confident doing paid ads or referral campaigns, because I know they'll work! Affilimate is my black magic trick."
Flavio Amiel, Founder of Guiajando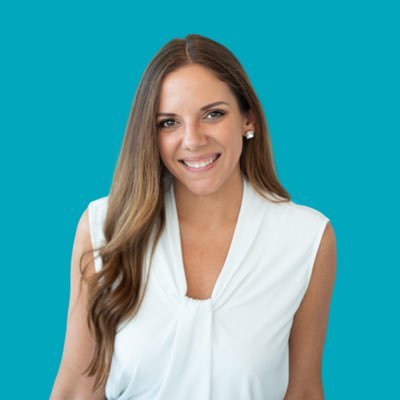 "It's so important to track the performance of your promotions, and doing this with Affilimate has really changed the game for our content strategy.

This platform will grow with any size publisher, I couldn't recommend it enough."
Jessica Bishop, Founder of The Budget Savvy Bride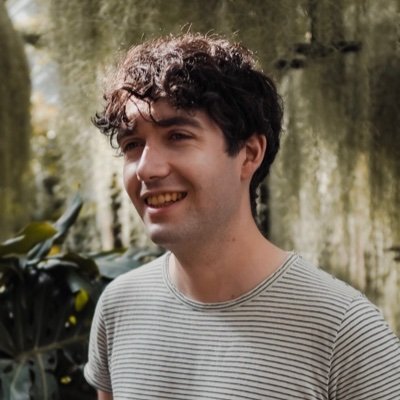 "For me Affilimate is not just an affiliate marketing tool, it's a time machine. I often use it to see article revisions when rankings change.

It's a great way to keep track of changes and figure out what probably caused an earnings or ranking drop."
Benjamin Houy, Founder of French Together
---
Running a site or portfolio with over 1M monthly visitors? You're invited to:
Book a demo
What sets Affilimate apart from other affiliate tools?
Here's why Affilimate is different than any affiliate tool you've used before.
Not a WordPress plugin
Eliminates the performance, security, and functionality limitations that come with plugins.
Not a link cloaker
Keep whatever cloaker or shortener you like. We won't make you do manual work before you get tracking.
Not a single-solution tool
Most tools give you just one piece of the picture, like heatmaps, click-tracking, or commission reporting.
Cloud-based
Our massive data-crunching happens on thousands of servers — without impacting yours.
Automatically tracks all your links
Don't worry if you have short links, long links, or a mixture. We'll find them for you automatically.
Complete suite of tools
We believe the real insights comes from a tight integration of analytics across your entire affiliate conversion funnel.
Everything you need to get started
For publishers from 10,000 to 10 million monthly readers, and beyond
Tutorials and guides
Our Knowledge Base is full of step-by-step guides so you can learn to use your new analytics and tracking superpowers.
Personal support
Affiliate links and tracking can be a mess. We'll help you get your site in the best shape with individual advice.
No developer required
Most publishers can set up in minutes without a developer. Our video onboarding will show you the way!
Explore Affilimate's core features
Meet the analytics suite you'll use to craft a scalable affiliate content strategy
Aggregate all your affiliate commissions in one, unified dashboard.
Optimize your commerce content with CRO tools tailored for affiliates.
Automate your affiliate link management with or without a link cloaker.