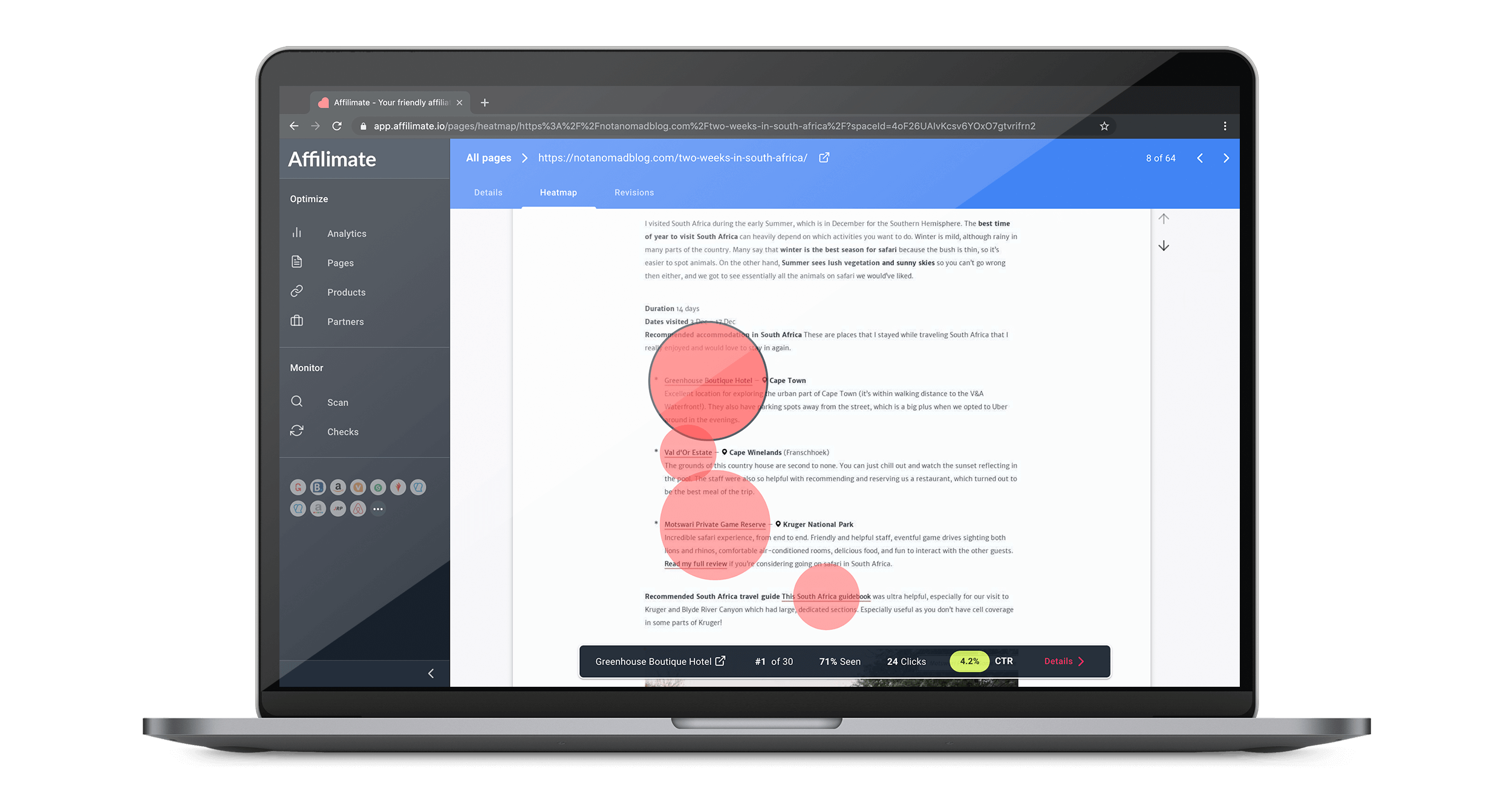 Optimize your affiliate content and link placement with actionable analytics.
Free 30-day trial · No credit card required
Compatibility
Use with any blogging software or platform that provides a sitemap
Here's what Affilimate can do for you
and your affiliate strategy (no plugin required!)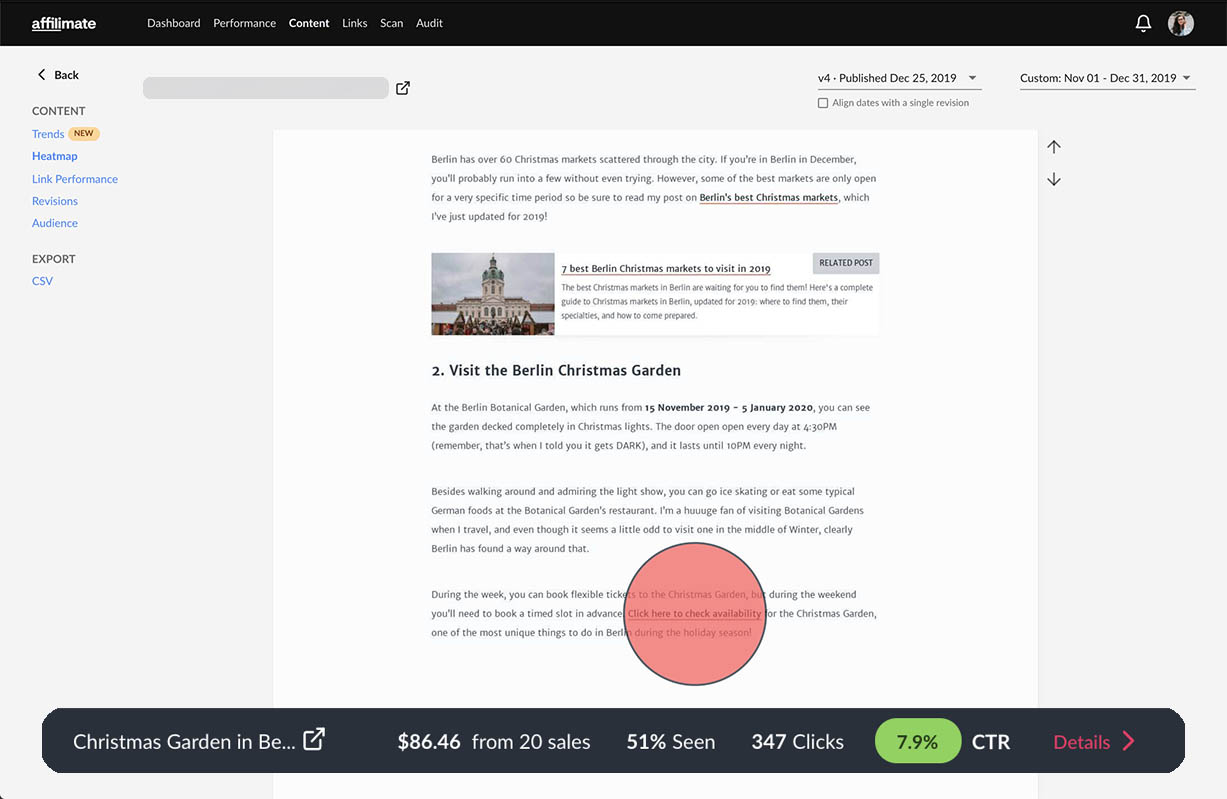 Learn exactly which affiliate links are earning you money
End-to-end tracking from click to commission. Understand exactly which buttons, deep links, images, or widgets are converting on your website in a visual way.
Review all your affiliate reports in one unified place
Save time by logging into one easy-to-use dashboard that can aggregate your affiliate reports into a single, sortable, searchable format.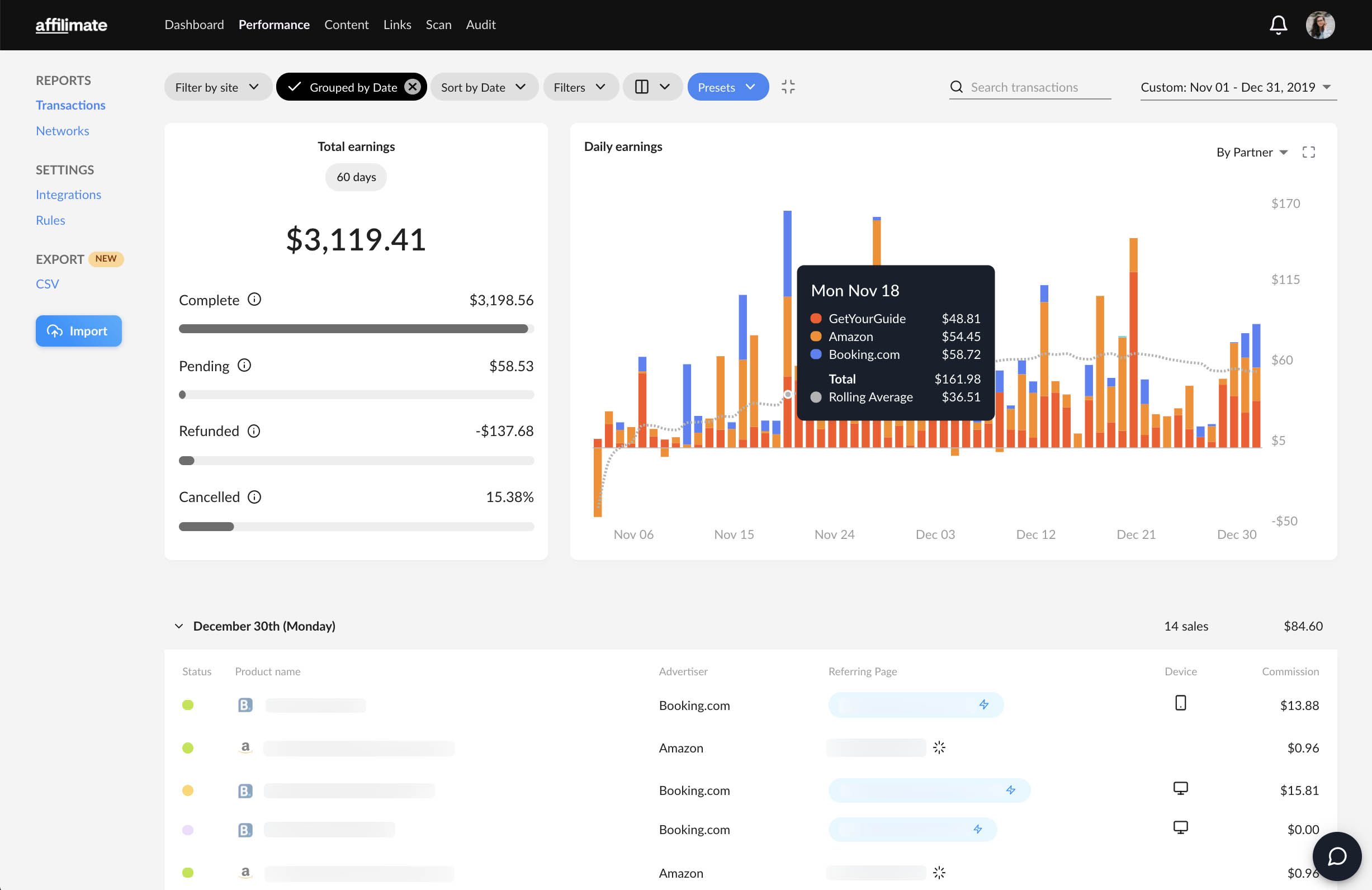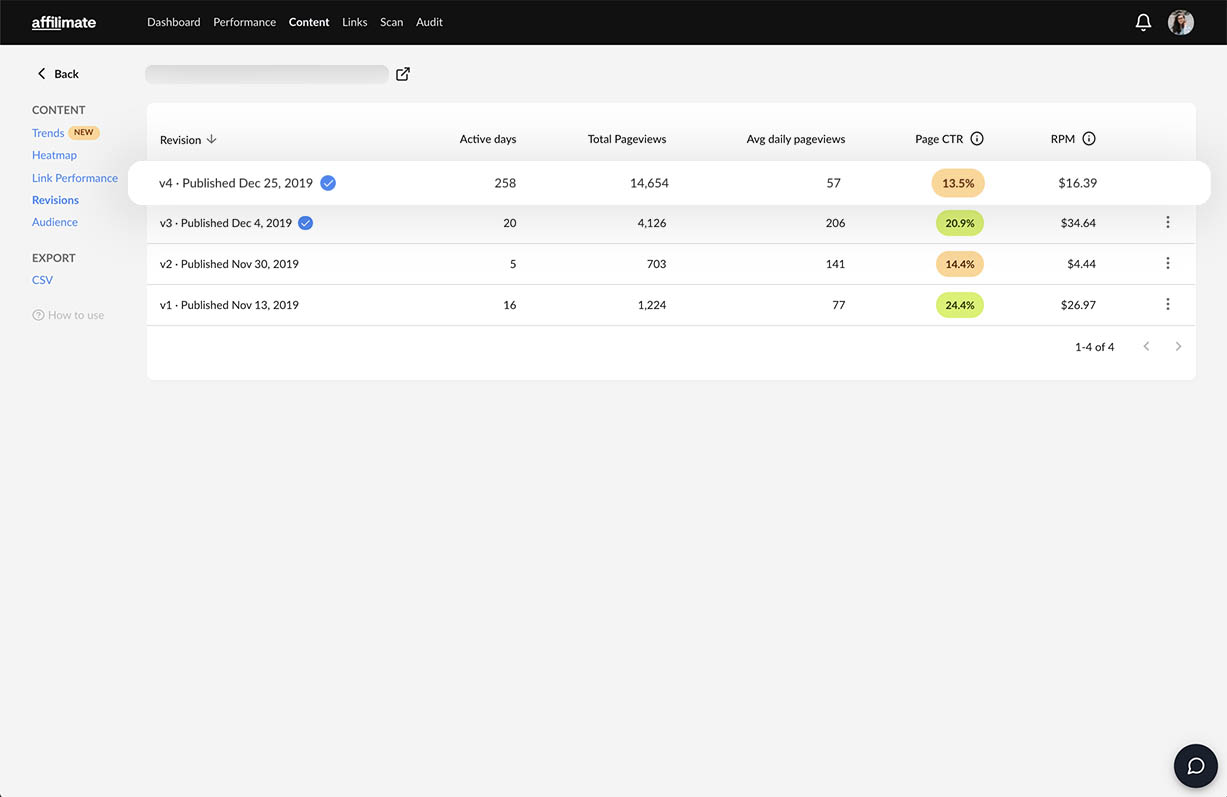 Experiment on your affiliate content with confidence
Easily change and measure the impact of your affiliate experiments based on click-through rate, RPM, and overall earnings — without any extra setup.
Automate your affiliate link management
Track all the affiliate links on your site in a matter of minutes. Affilimate's website scan can detect affiliate links, regardless of whether they're cloaked or not.