Scale your link creation with the Universal Affiliate Link Generator
Create and manage affiliate links from one place. Simply paste in a deeplink, and let Affilimate generate affiliate links optimized for tracking and attribution.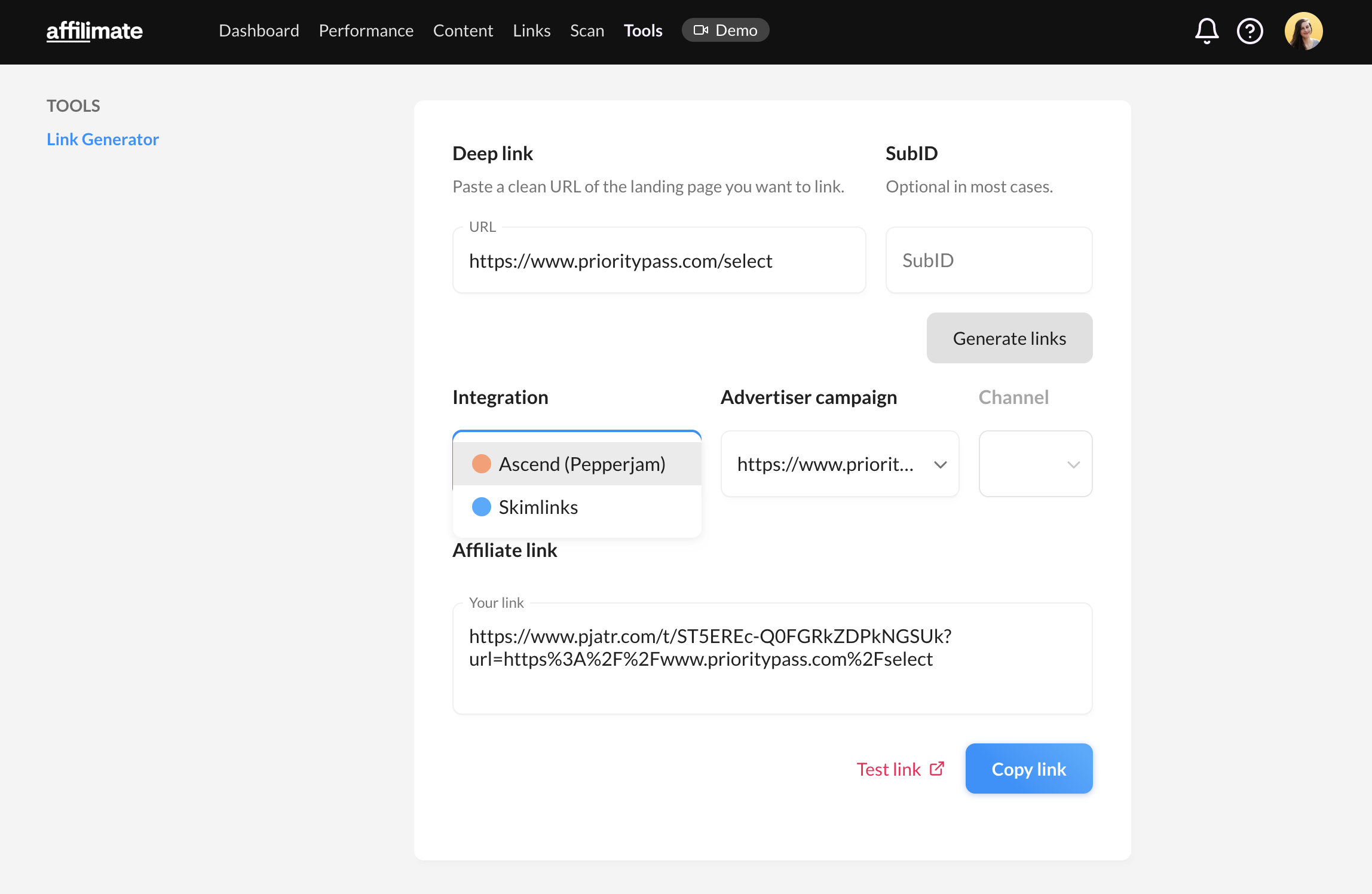 Create your affiliate links in one place.
No more dashboards, bookmarklets, and extensions cluttering your browser toolbar.
Create affiliate links faster than ever before
Stop trying to remember which platform hosts a specific merchant, and just paste the product link instead.
Delegate link creation without sharing revenue data
Invite users to your account with Tools Only permissions, so they can create affiliate links without seeing financial data.
Customize your links SubIDs and channel attributes
Create the optimal link for tracking by customizing your links based on which channel or website they'll be shared on.