Automate and scale your affiliate link management
Start tracking the thousands of existing affiliate links on your website in a matter of minutes, regardless of whether your links are cloaked or shortened.

Then, attribute revenue to each link on your site by flipping a switch so you can learn the true value of every link.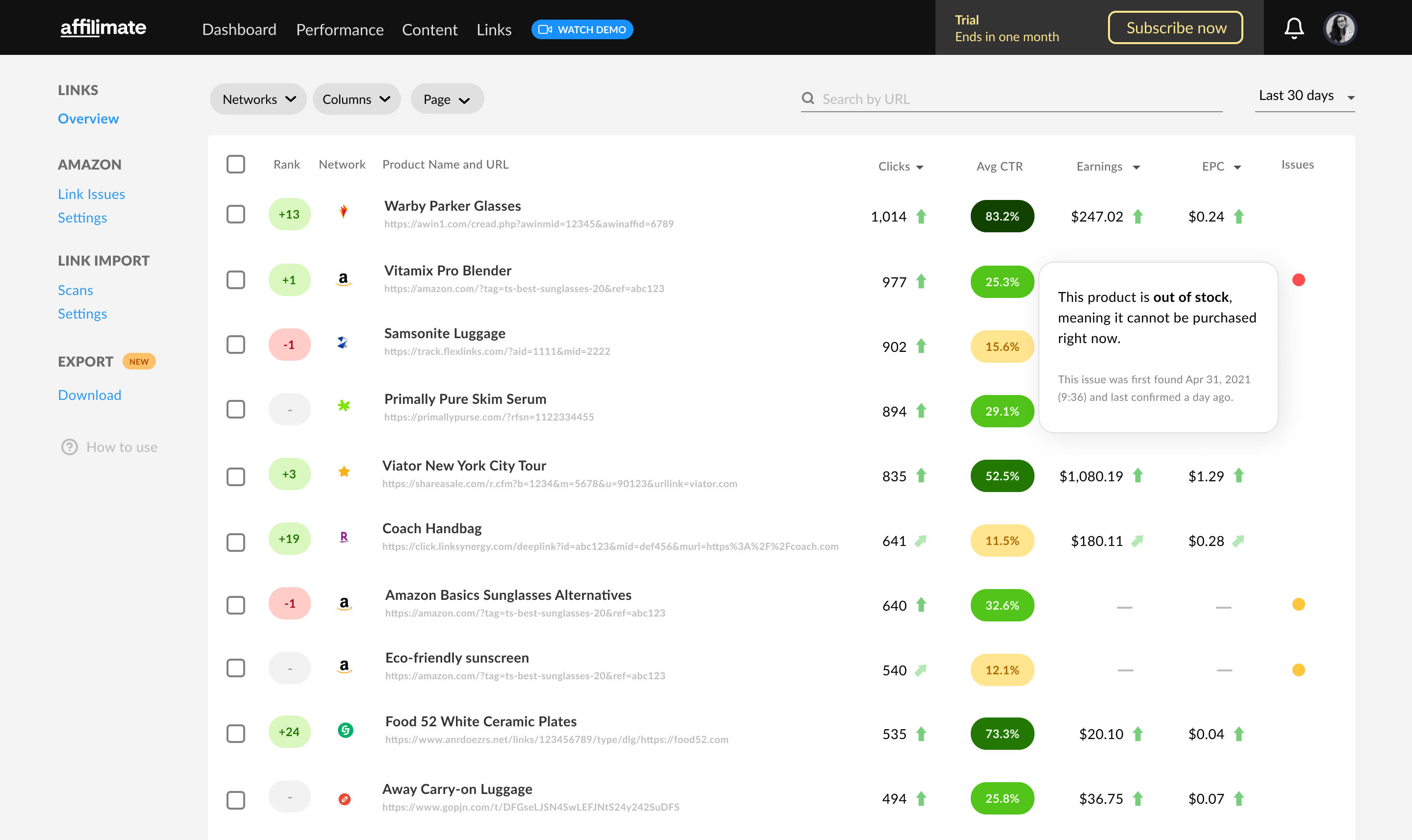 You need a system. Let's make it easy.
Say goodbye to tedious and manual affiliate link management.
Track affiliate link clicks across your whole website automatically
Start tracking all the existing affiliate links across your website, without having cloak or shorten them first.
See clicks, revenue, and EPC for each affiliate link
Discover which affiliate links on your website are responsible for driving the most revenue and which are underperforming.
Fix broken links with the Amazon affiliate link checker
Identify the Amazon links on your website which take visitors to out-of-stock products, and fix the ones being clicked most often.
See link performance per page for key metrics
Drill down to see how your affiliate links perform on individual pages and posts in terms of revenue, EPC, CTR, and clicks.
Create a single library of affiliate links from multiple websites
Create a single library of affiliate links you can search, sort, filter, export, copy and paste across pages and websites.
Visualize your affiliate links clicks on heatmaps
Take heatmaps of your entire website to visualize which links are getting clicks and driving conversions.
Use impression tracking to find hidden opportunities
Optimize placement of links that are rarely seen but drive clicks and conversions. Earn more from your existing content.
Trace changes in key metrics back to content edits
Use Affilimate's revision tracking to monitor how content edits impact your affiliate links' key metrics like CTR and RPM.
Export your affiliate links alongside all metrics
Export your affiliate links as CSV or Excel to outsource common tasks like replacing broken affiliate links.
Let your affiliate link management be automated
Here's how to get started in a few simple steps
Step 1 of 3
Add Affilimate's JavaScript snippet
Affilimate's snippets will track link clicks and impressions, and add attribution data to your affiliate links.
To get started, install the snippet and verify your website.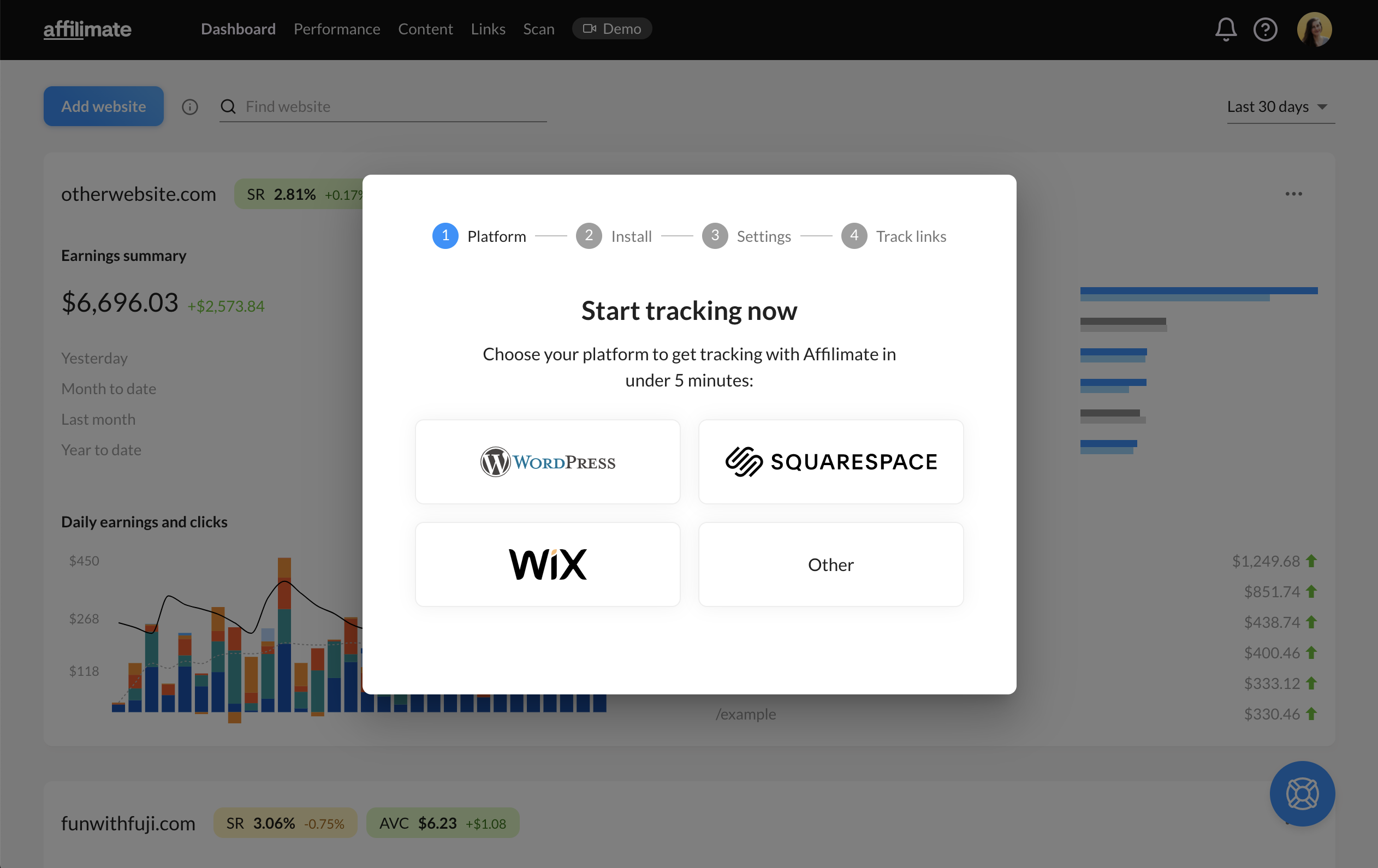 Step 2 of 3
Crawl your site for affiliate links using Affilimate's site scan
Affilimate's site scan will discover all the affiliate links on your website using our link detection algorithm.
No matter if your links are cloaked, shortened, or just standard affiliate links.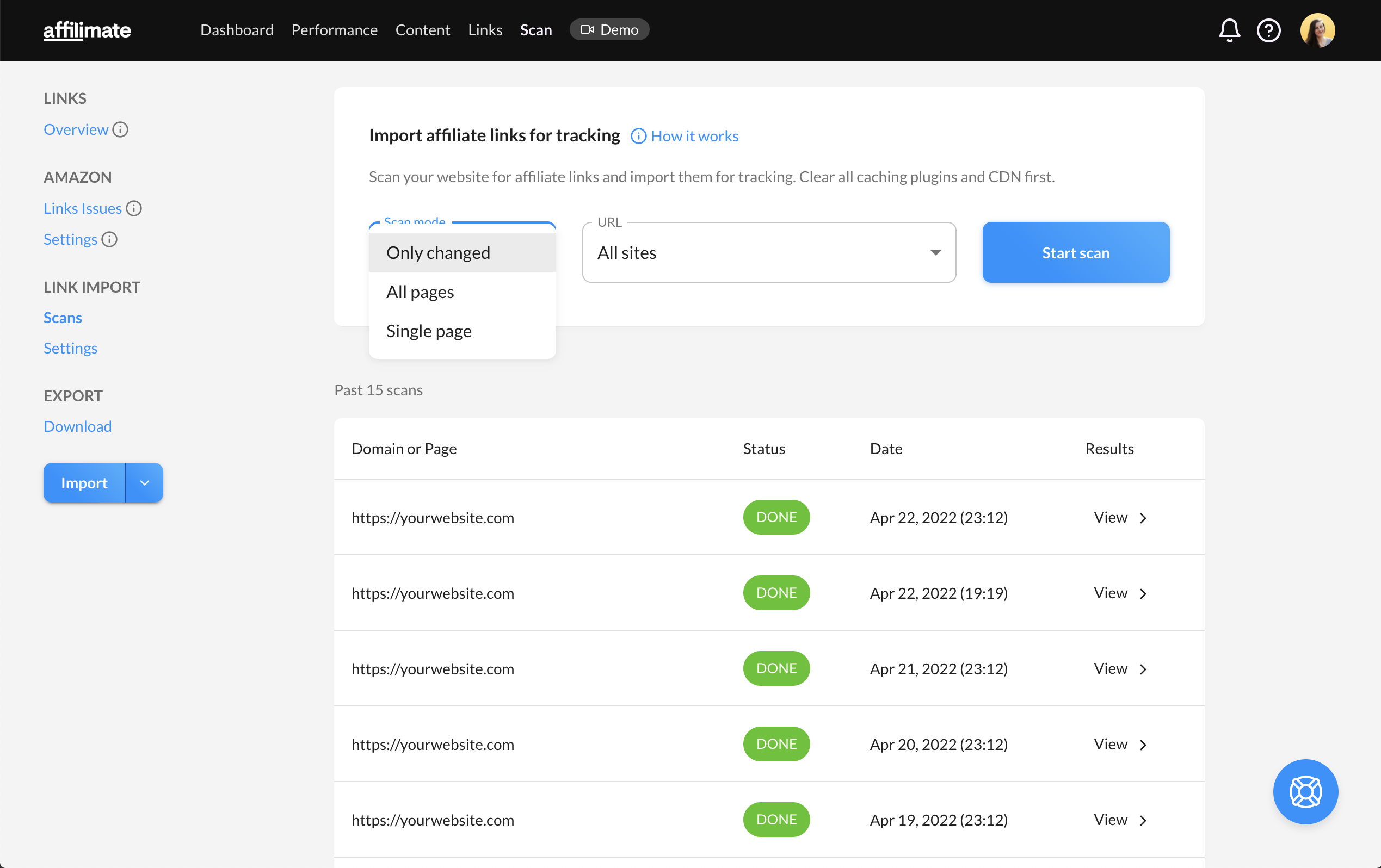 Step 3 of 3
Review the recommended affiliate links and start tracking
Click the button to import your links and Affilimate will begin tracking them.
From here, you can enable revenue attribution or set up the Amazon link checker.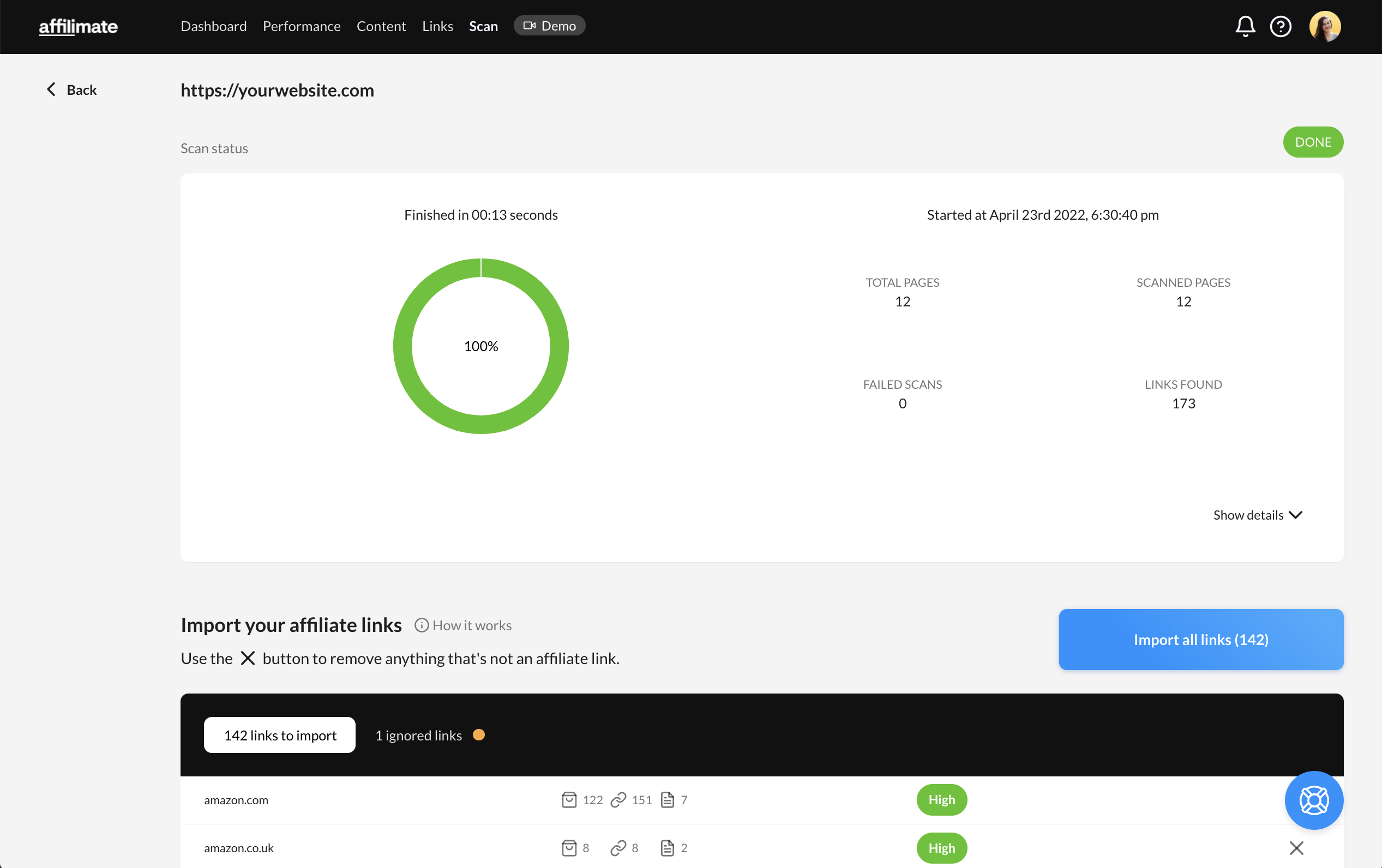 The sooner you start, the more data you'll have
Your analytics become more valuable the longer you've been tracking. Get started by importing your affiliate links today.
Get started
Get a demo  
Free 15-day trial · No credit card required