18 Best Fitness Affiliate Programs in 2023 (Based on Data)
By Natalie Robin · Updated Jan 16, 2023
Are you a fitness blogger, influencer, or content creator?
These fitness affiliate programs might be the perfect fit for your health and physical fitness business.
When it comes to online marketing, it's all about diversifying income streams.
If you're a fitness influencer with an established audience, adding affiliate marketing to your revenue strategy can be a great way to earn more with your business.
Fitness equipment often falls in the high-ticket price range, so affiliates benefit from high commissions. The key is to test which merchants resonate best with your audience, even if you're promoting a few core fitness products.
We've analyzed the affiliate programs of some of the most well-known fitness equipment brands in order to find their biggest selling points. That way, you can pick and choose which one would best serve your audience.
How we compiled this data
To compiled this list of fitness affiliate programs, we scraped and categorized affiliate links from 30+ top fitness blogs. These sites focused heavily on topics like building a home gym, or specific pieces of exercise equipment or gear like wearables.
Then, we ranked them by the most-linked to affiliate programs and merchants across all websites.
The result is a list of the best fitness affiliate programs, entirely based on public data and what the top sites in the industry are promoting.
Because if a site has hundreds of affiliate links to the same merchant, there's a very good chance it's converting for them.
Without further ado, here's the list.
Fitness Affiliate Programs
We found fitness publishers promoting all types of affiliate programs, including fitness equipment affiliate programs, women's fitness affiliate programs, and some high-ticket affiliate programs for fitness gear, too.
Here are the best fitness affiliate programs to promote this year (based on data):
Rogue Fitness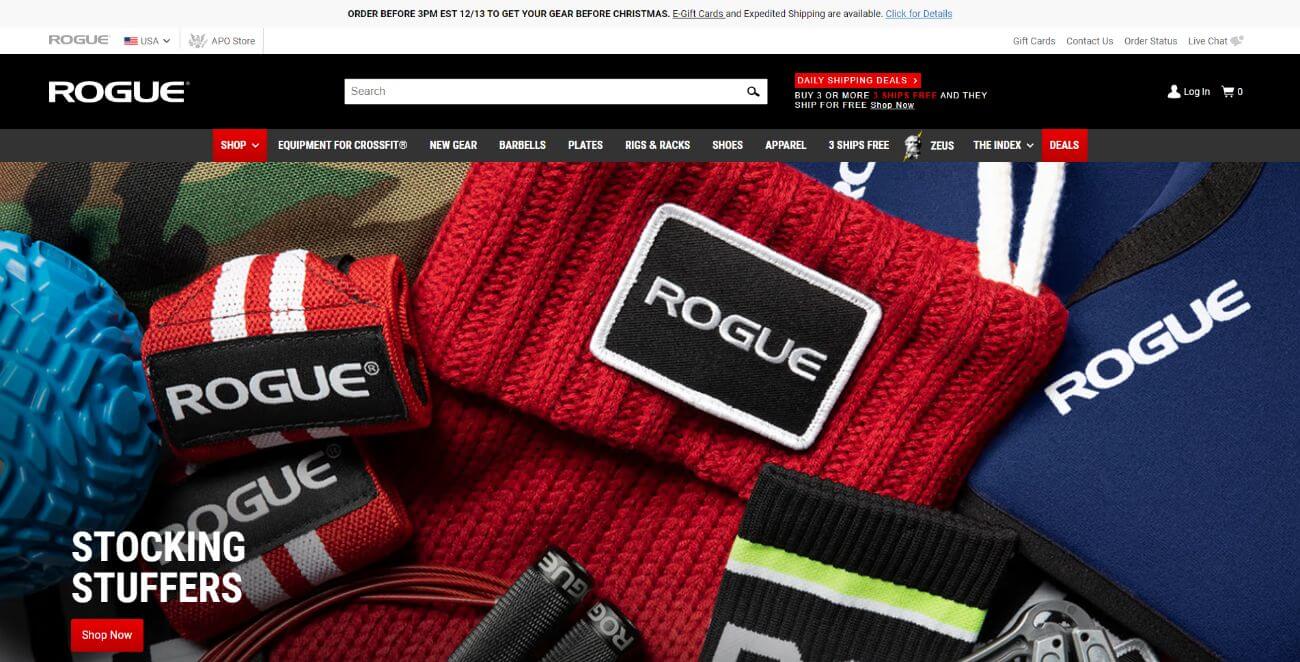 Rogue Fitness is an American gym equipment brand focusing on strength and conditioning training for a global market. If you're a fitness influencer or blogger, this might be the affiliate program for you.
Rogue Fitness has built up a strong community of exercise enthusiasts through savvy content marketing strategies, a strong social media presence, and a dedicated blog.
The brand is also a supplier for CrossFit, and hosts the Rogue Invitational, an annual in-person CrossFit competition. Rogue Fitness has strong brand loyalty and a following to tap into as an affiliate.
One major advantage of this affiliate program is that 'cookies and IPs are stored indefinitely', which is an advantage compared to the standard 30 day cookie period.
Titan Fitness
Titan Fitness is a U.S-based strength and conditioning brand, focusing on a North American market. The Titan Fitness affiliate program is promoted prominently in the footer of the brand's website, and prospective affiliates can easily apply through CJ Affiliate.
Titan Fitness affiliates can also benefit from promoting fitness accessories in a high ticket range ($500-$2500), such as power racks, gym machines, and benches.
Commissions from Titan Fitness's best selling products range from approximately $10-$35 USD. If you use and love Titan Fitness products, this affiliate program could be a great way to get a return on your support of the brand.
Vulcan Strength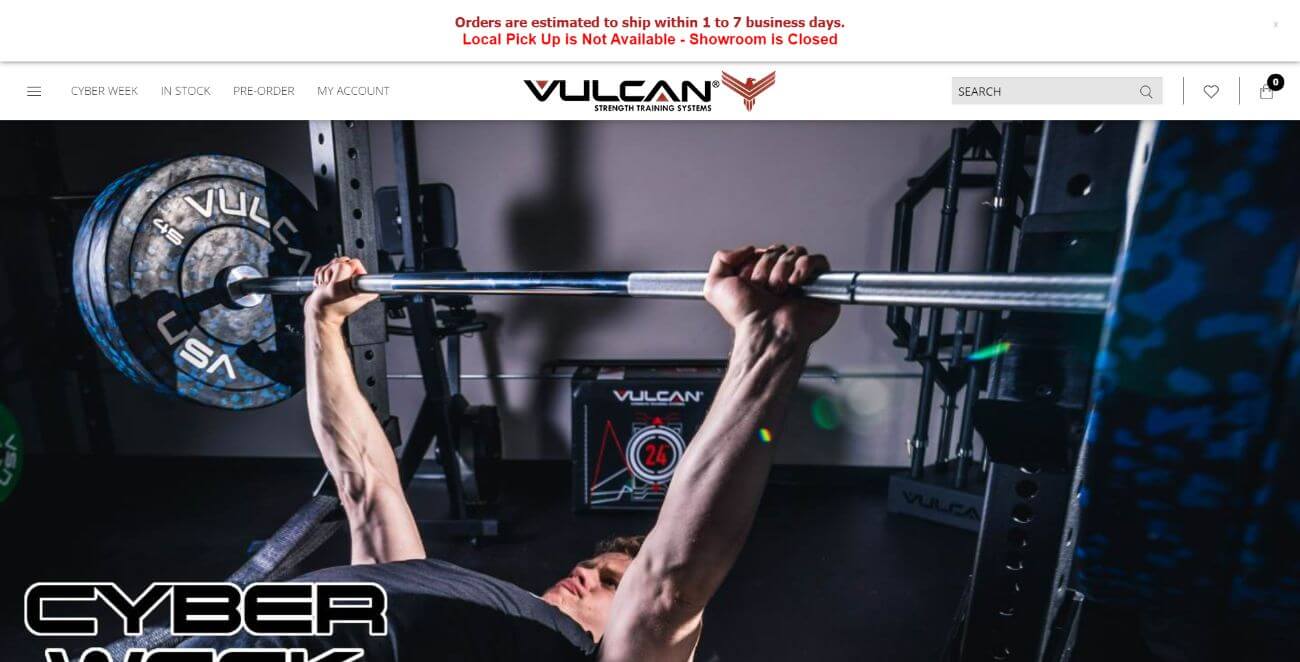 Vulcan Strength is a U.S veteran-owned company based in North Carolina, with a global market. It was also one of the top three most popular fitness affiliate programs in our analysis.
Unlike Titan and Rogue, Vulcan Strength hosts its own affiliate program, which you can apply to directly on their website.
Their terms and commissions are not listed on the affiliate sign up page, but we found this program heavily promoted and therefore think it must be performing well for the affiliates who work with them.
Products are listed at a range of approximately $100-$2000. Compared to Rogue and Titan, Vulcan Strength has the smallest social media presence.
However, the brand emphasizes its support for U.S veterans. So, if this is a market that's part of your community, the Vulcan Strength affiliate program might be the perfect fit for you.
American Barbell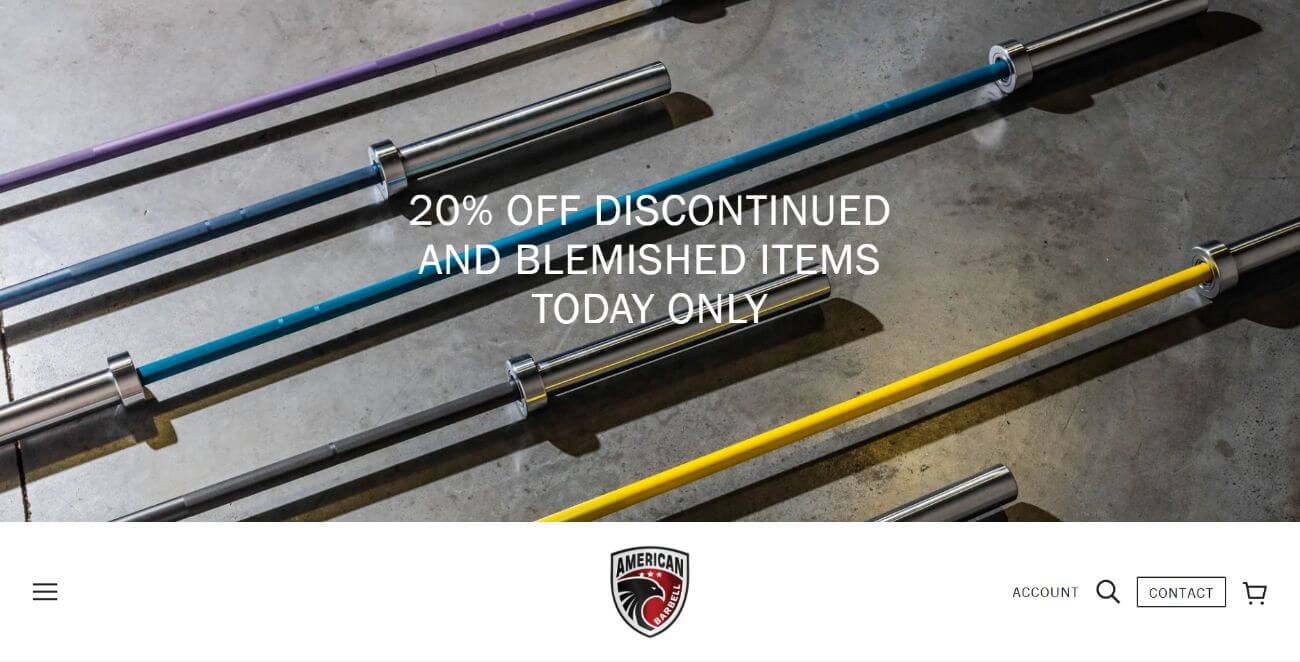 American Barbell is a fitness equipment company trusted by Olympic training centers and professional athletes around the world. One point that makes American Barbell stand out is that it offers customized equipment and gym designs.
If your online audience includes gym owners and operators, this affiliate program might be perfect for you. Especially because people operating gyms tend to spend more money and purchase in bulk — paving the way for higher order values and commissions for you.
American Barbell pricing for its equipment is inline with the competitors on this list.
Affiliates can benefit from this high ticket fitness affiliate program, thanks to its racks and rigs ranging from $600-$3000.
Smaller items you can promote through American Barbell include barbells, plates, kettlebells, and dumbbells, which range from $20-$2000.
This program offers a generous 90-day cookie period which gives your audience time to think before committing to a large purchase, while still earning you a commission.
Diamondback Fitness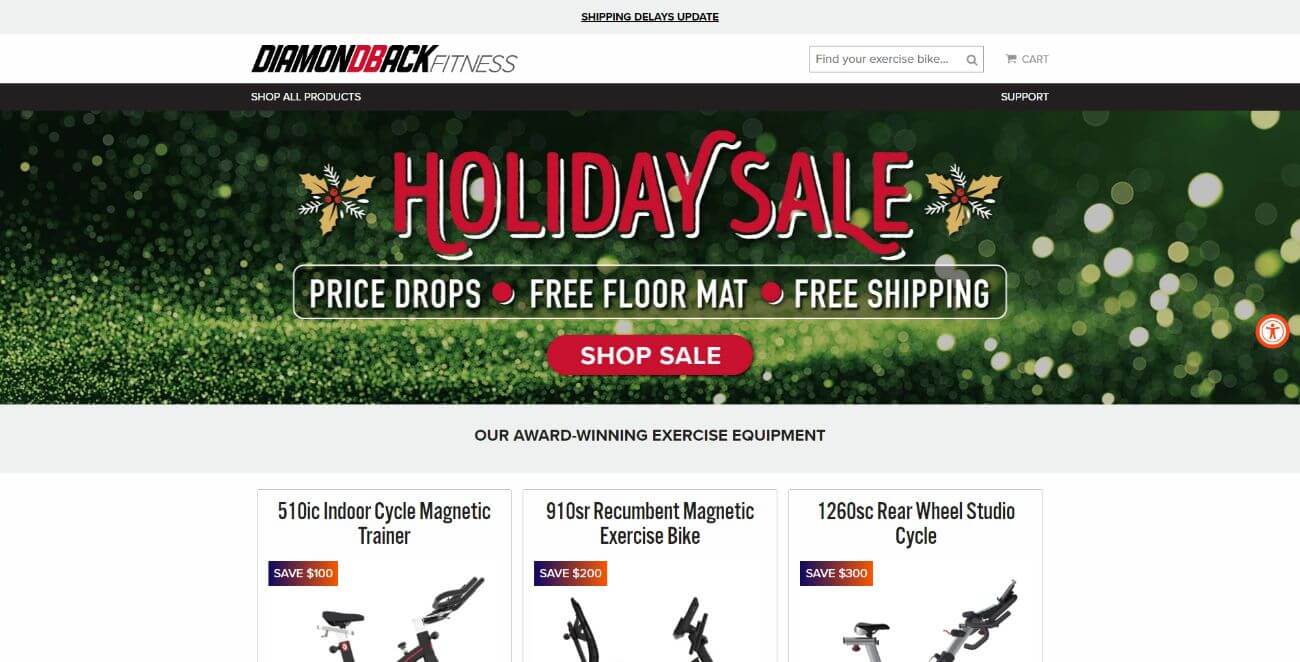 Diamondback Fitness prides itself on 40 years of expertise which has informed the quality of its indoor cycling products. As listed on their website, the brand offers fitness equipment that's been highly rated by the leading consumer magazine for a decade.
Affiliates can take advantage of the program's higher than average commission rate of 10%, as well as a 365 day cookie period.
The brand offers an extensive warranty policy outlined on their website, which affiliates can reference to in their sales copy as an added benefit.
Garmin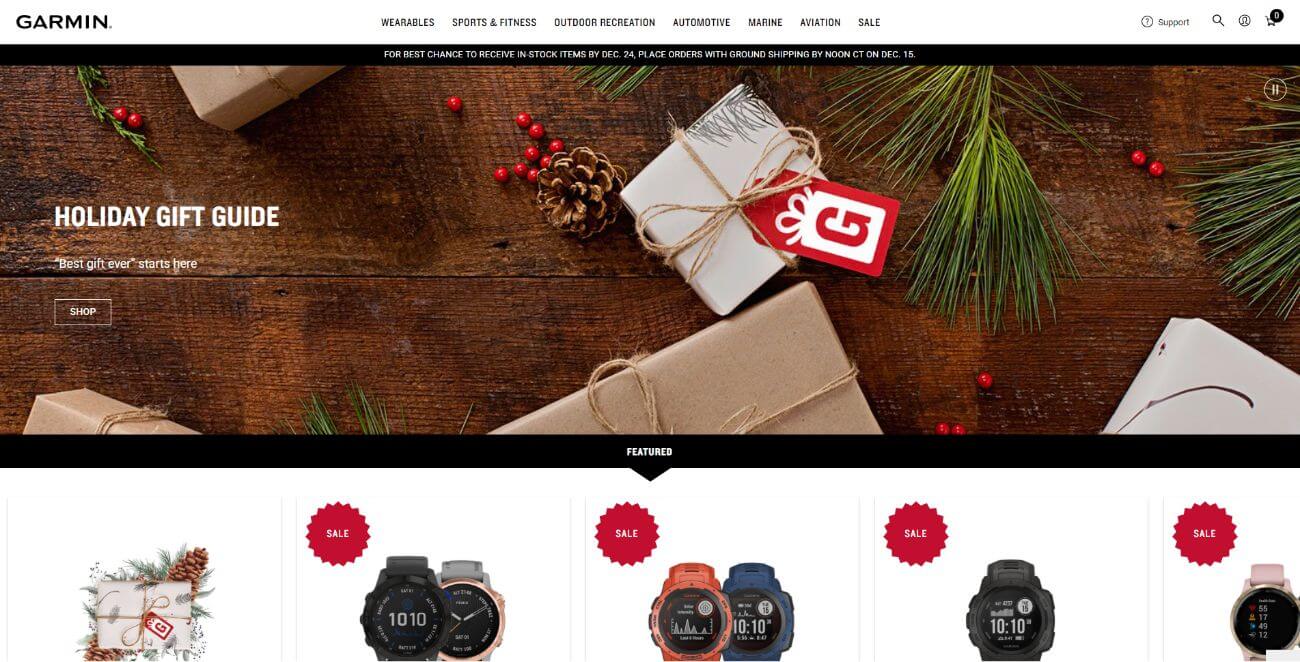 Program name: Garmin Affiliate Program
Network / Software: FlexOffers, Sovrn, CJ Affiliate
Commission: 1.6% excluding Maps and new products (FlexOffers), 2.02% (Sovrn), 2% (CJ Affiliate)
Cookie duration: 20 days (FlexOffers, CJ Affiliate), Not listed (Sovrn)
Markets: US (FlexOffers), Global (Sovrn), FR, DE, NL, ES, UK, US (CJ Affiliate)
If you have an audience of adventurers, the Garmin affiliate program could be the perfect fit for you.
Garmin creates wearable digital fitness and adventure accessories designed to help you explore better. The brand's product range includes GPS navigation tools, smart watches and automotive accessories, among others.
Garmin has a global brand presence, and a large social media following which indicates strong brand awareness.
The commission rate of this program is fairly low at 2%.
However, if you have a niche audience of adventure sports enthusiasts, this could still be an opportunity since Garmin's pricer watches cost between $800-$2,500 USD.
Force USA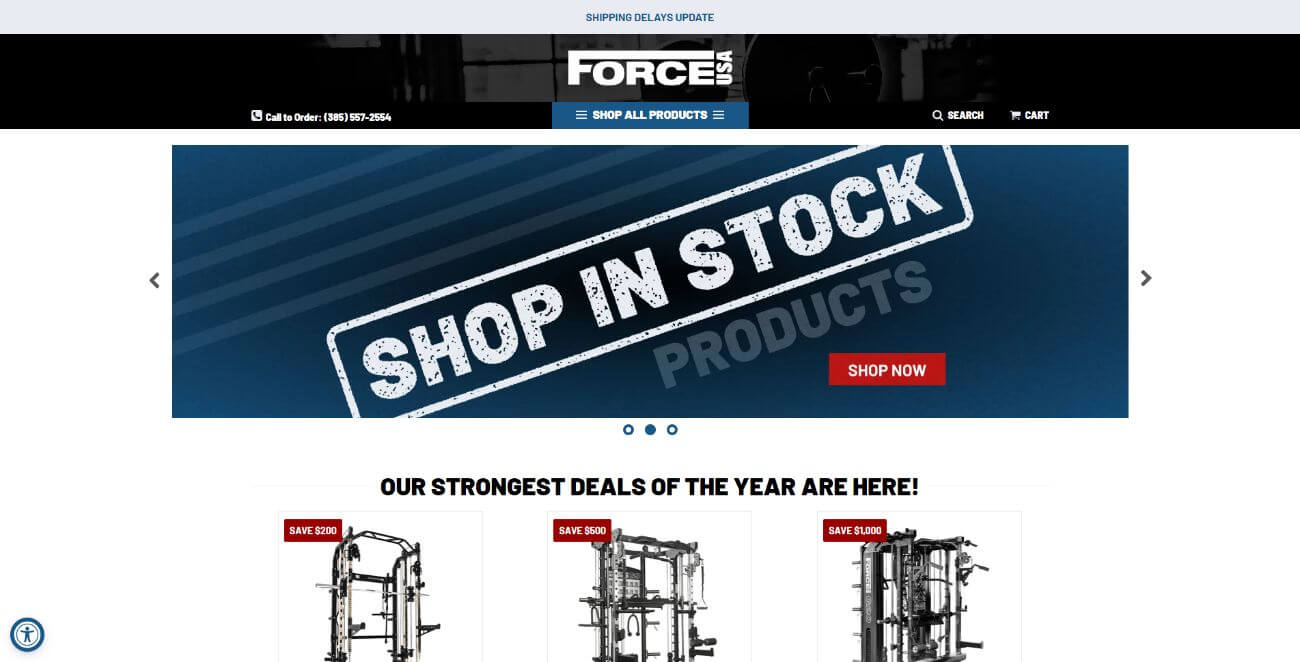 Force USA promotes itself as the go-to brand to create your dream home gym.
Affiliates benefit from what Force calls 'the home gym revolution,' by tapping into the home wellness trend.
With more people working from home than ever before, this could be a great opportunity for affiliates focusing on home workouts.
The Force USA affiliate terms are also quite generous, offering a 10% commission and a 365 day cookie period.
However, the brand has a small social media following compared to other equivalent companies on this list. This considered, Force also offers niche items specific to home gyms, such as flooring and benches which helps them stand out.
Road Runners Sports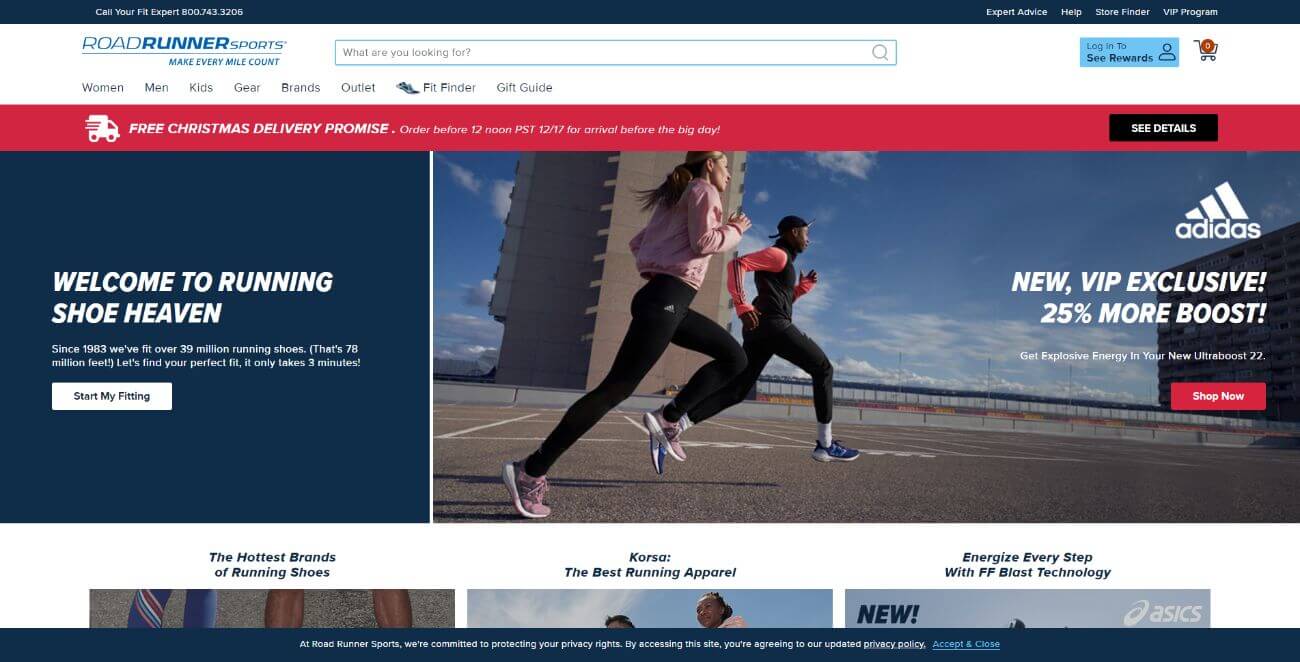 Road Runners Sports is a California-based family owned running company. It sells well known brands including adidas, ASICS, and New Balance, which makes it simple for affiliates to promote.
Prices from this store range from ten to a few hundred dollars.
Road Runners Sports also has an interesting affiliate structure, with options to earn per click or per sale. As most of Road Runner's products are low cost, affiliates could potentially benefit from the earn per click program.
If you regularly try out the latest and greatest in running gear, this could be the program for you. Bring your audience along as you test out new kicks, and include affiliate links in your content every step of the way.
Fringe Sport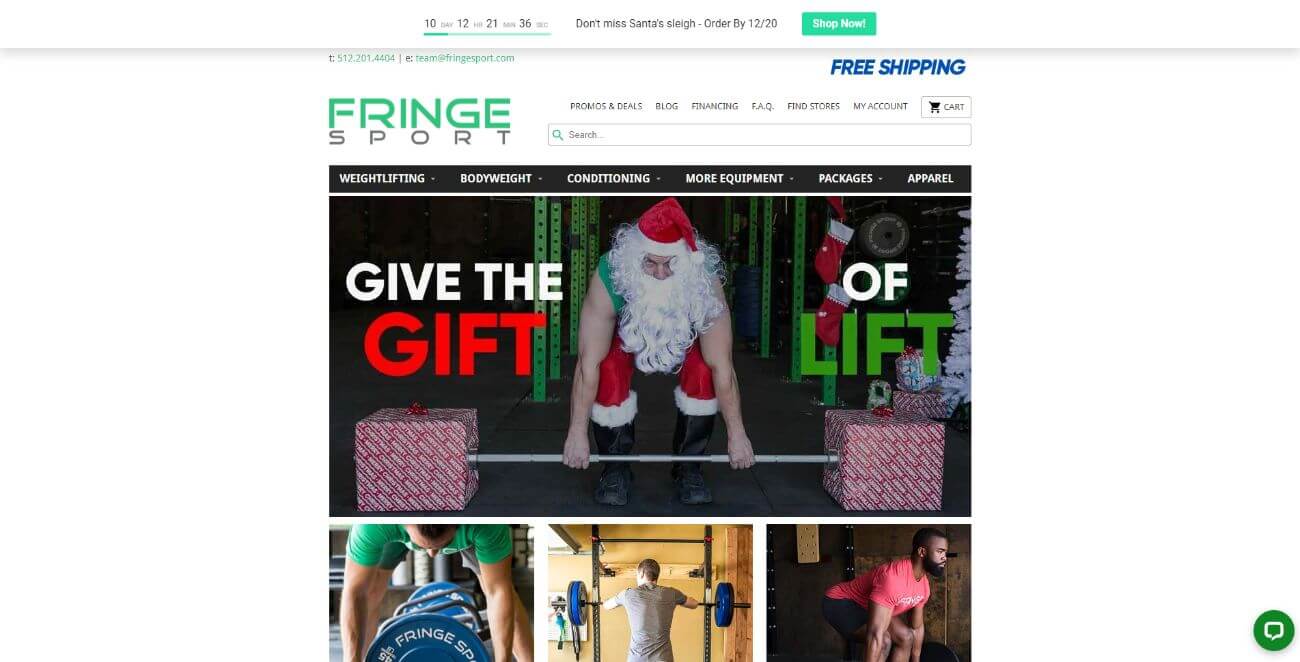 Fringe Sport specializes in the garage gym movement, and supplies weightlifting, bodyweight and conditioning equipment to a U.S market. Their commission terms fall within the industry average, at 5% per sale and a cookie duration of 30 days.
Products from this brand range from $20 to over $7,000, with commissions from best selling products ranging from $1.30 - $145.
Their affiliate program is prominently displayed in the footer of the website, and affiliates can sign up via ShareASale, one of the world's leading affiliate marketplaces.
King Kong Apparel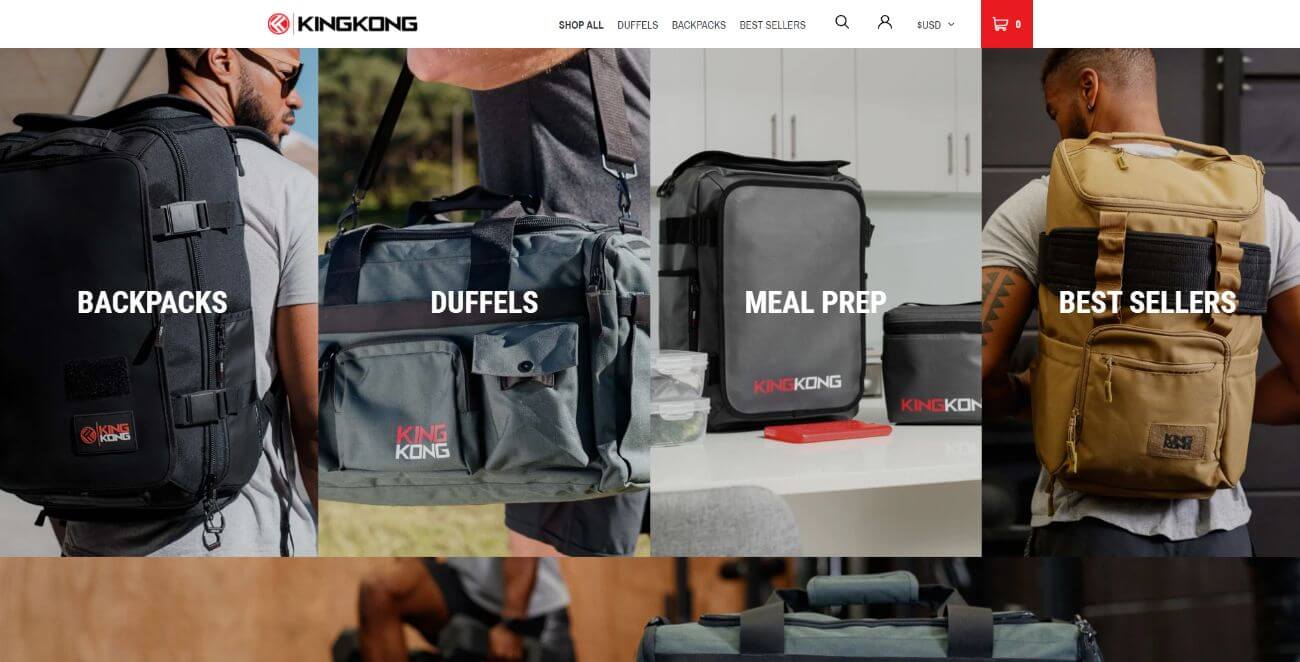 King Kong Apparel is a U.S based company that creates functional backpacks and duffel bags designed to hold everything you need on your fitness adventures.
The King Kong Apparel program is available on several popular platforms, and has one of the highest commission rates among the programs we've analyzed at 10-12%.
Bags are priced from $150-$250, meaning that commissions from bestsellers ranging from $16-$25 per unit.
If your audience is made up of fitness enthusiasts and adventure travelers, and you know and love the King Kong Apparel brand, this could be the affiliate program for you.
Brute Force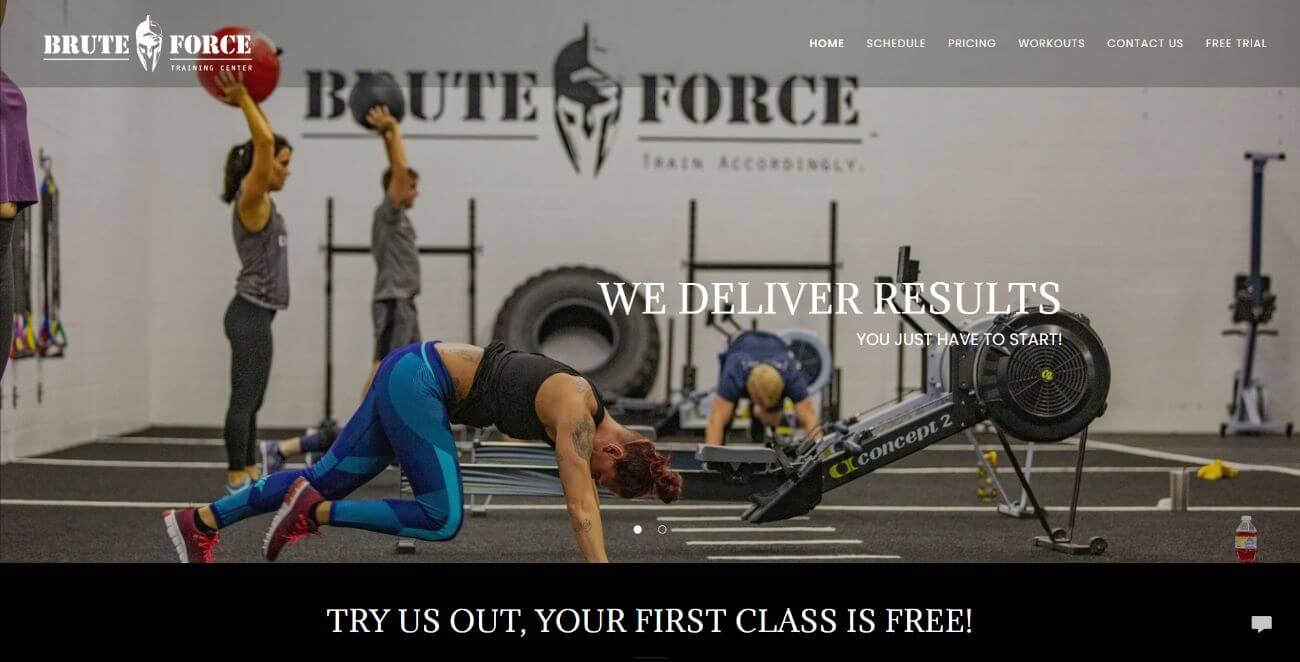 Brute Force is a small fitness equipment business based in Denver Colorado that's inspired by the dynamic training of first responders. If you have an audience that fits within this demographic, or that simply likes to get a balanced workout, this affiliate program could work for you.
The program has a tiered commission structure, which ranges from 3% to 7%, depending on the amount of monthly referrals.
This could be a great opportunity for affiliates who have a lot of social media or website traffic, since you can effectively double your earnings by generating more than 50 monthly sales for Brute Force.
In addition, the brand's online presence appears to be highly engaged with the community in Denver. For affiliates with an audience located in the Colorado area, this is also a chance to support a local small business.
Kettlebell Kings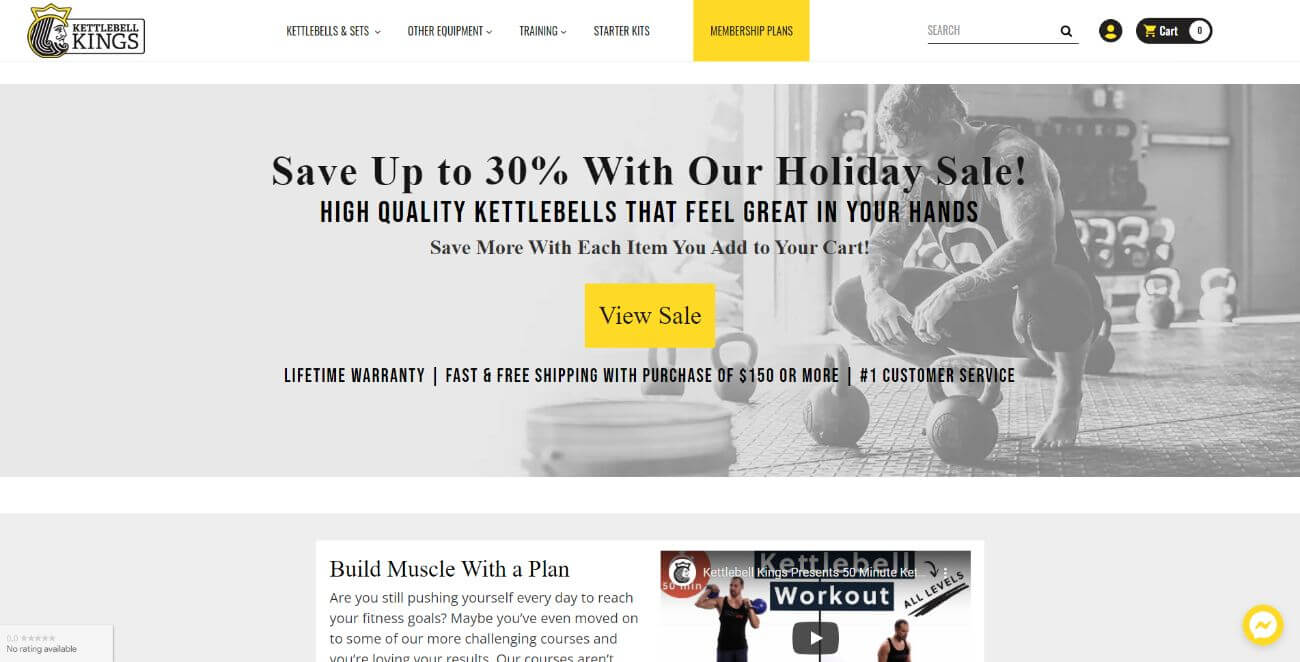 Kettlebell Kings is a global fitness manufacturer, focusing on — you guessed it — kettlebells for strength and conditioning training.
The company centers around bodyweight conditioning with the assistance of equipment including loop bands, dumbbells, exercise balls, and more.
This fitness equipment affiliate program primarily targets bloggers and personal trainers, and is most popular in California based on Google Trends.
Kettlebell Kings also sponsors some of the biggest kettlebell competitions in the world. They also have a large social media audience of over 500k on Facebook and Instagram combined.
If this is a community your audience would be interested in, you can tap into this brand awareness when promoting their products.
Onnit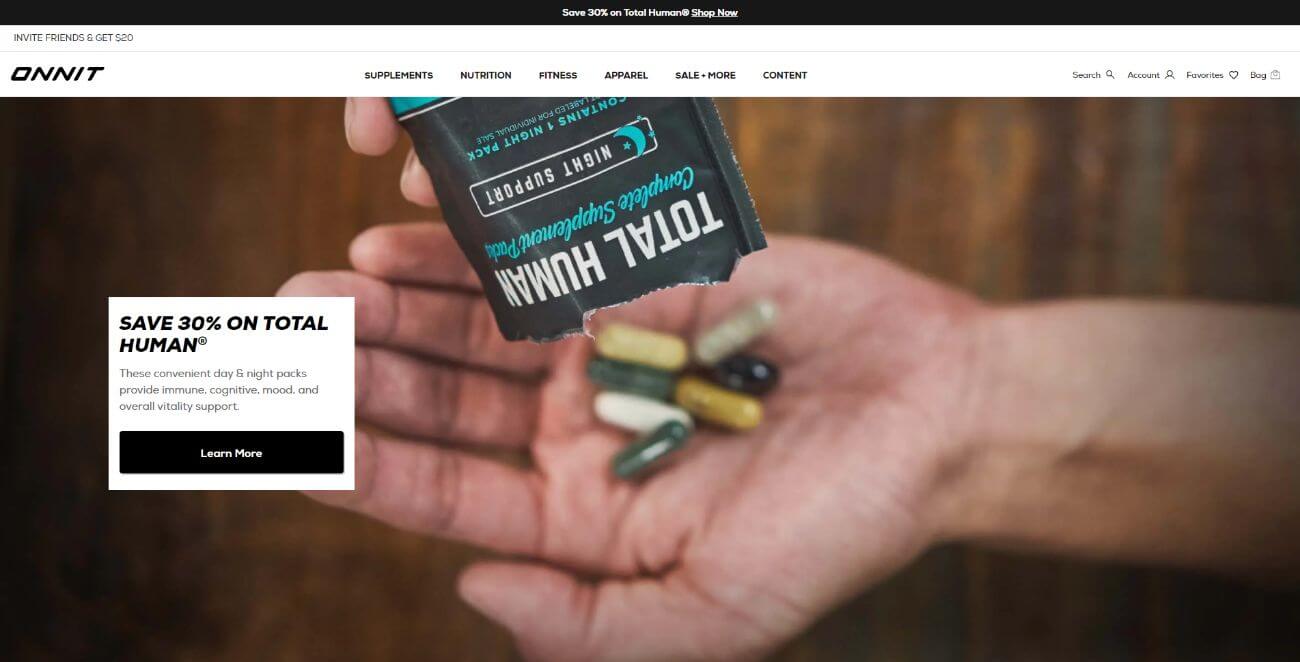 Onnit is making waves in the supplements industry as it was just acquired by Unilever in early 2021. The brand takes a holistic approach to nutrition and fitness, and is most known for its line of supplements that support cognitive function and memory.
Unilever's recent stamp of approval indicates that the brand will continue to gain recognition. This is great news for affiliates in the wellness space, who can take advantage of the generous 15% commission and 45-day referral period.
One potential drawback of this program is that it isn't accessible to brand new content creators. Affiliates must have at least 5,000 social media followers, or an established website to be accepted into the program.
Bowflex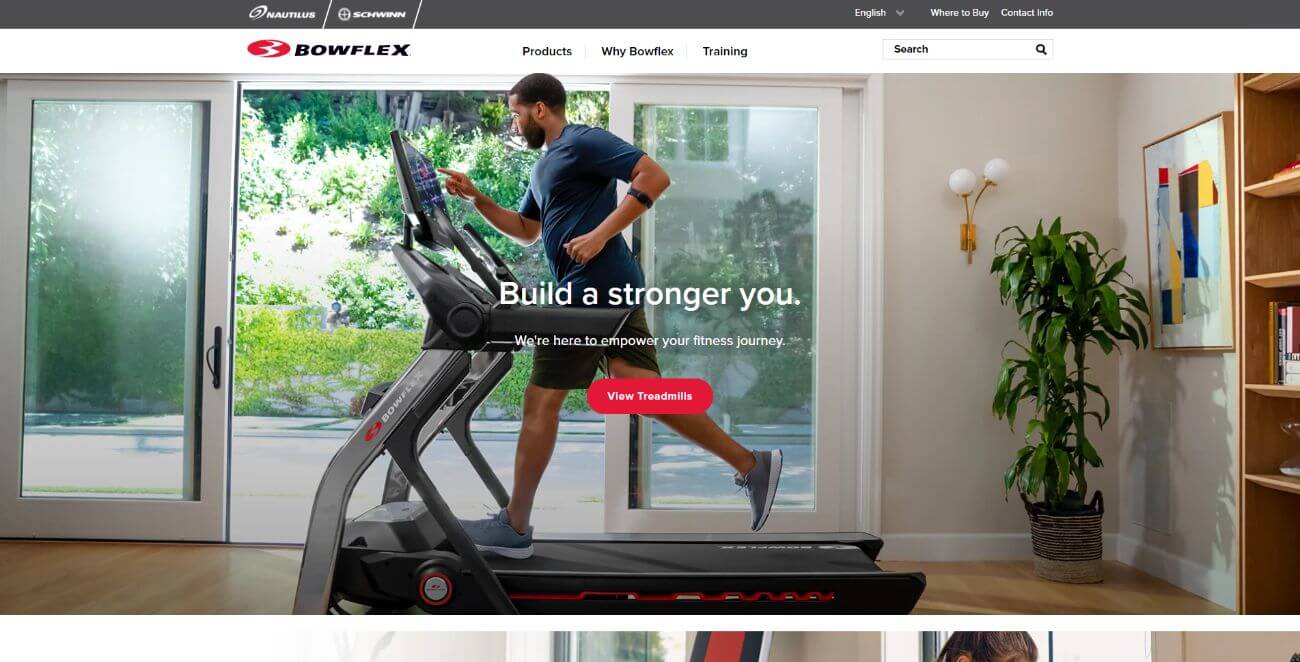 If there's one thing that Bowflex has, it's brand recognition. Because it's such a well known brand, you won't have to do as much heavy lifting when it comes to introducing your audience to their product line.
Bowflex hosts its affiliate program on several platforms, which is open to a global audience. The product range consists mostly of high ticket items, from home gyms, to bikes, to treadmills. Thanks to this, commission payouts are fairly high, with commissions from best selling products starting at approximately $60.
Bowflex is a household name in North America, so if you love their products, you can easily share them with a warm audience.
Fitness Factory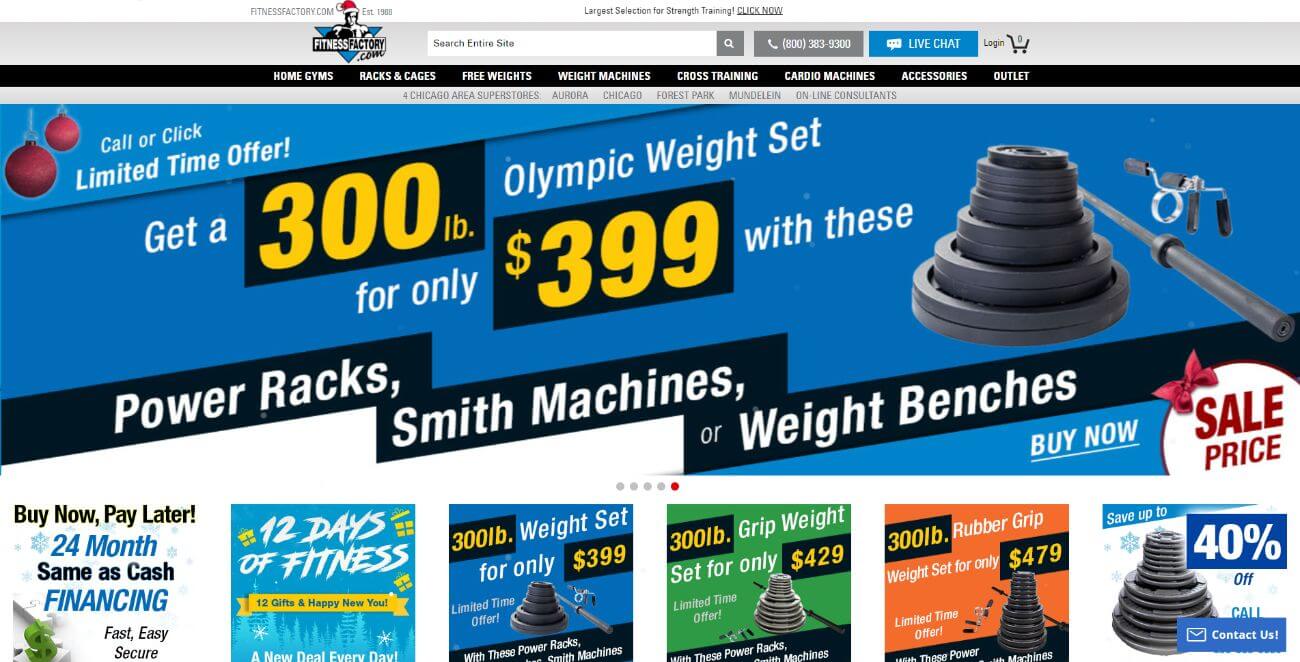 Established in 1988, Fitness Factory offers a range of fitness equipment for the U.S market. From weight machines, to cardio machines to cross training, home gym enthusiasts can find everything they need.
With an above average commission of 7.5%, and a 30 day cookie period, affiliates can benefit from sales from their high ticket product ranges.
Among the programs we've analyzed, Fitness Factory has the most extensive product offerings. If you want to point your audience in the direction of a one stop shop to create the perfect home gym, this is a great option.
Horizon Fitness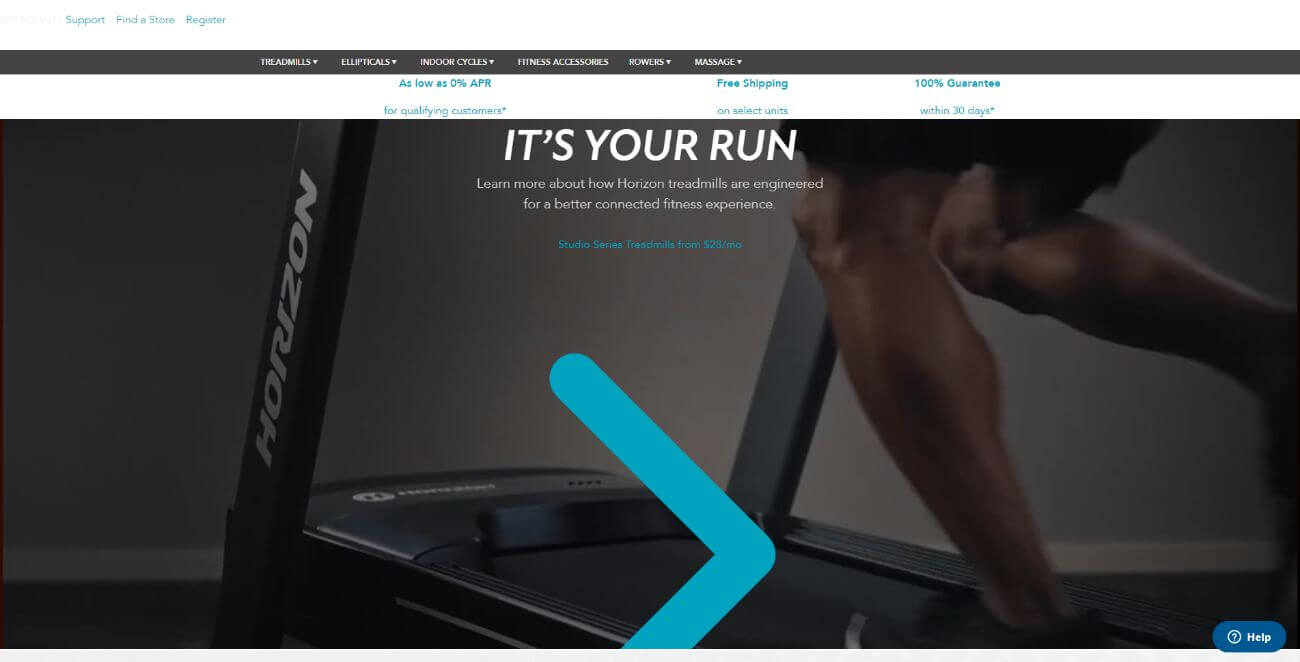 Horizon Fitness markets themselves as the go-to brand for cardio machines for the home. They are most known for their treadmills, which range in price from $1,000 to around $3,000.
The Horizon Fitness affiliate program is hosted on three different platforms, and has a standard affiliate commission of 5-8% per sale, with a 30 day cookie period.
Commissions on best selling products start at approximately $100 per unit.
If you're focusing on high-ticket gym equipement, Horizon Fitness cardio machines could be a great item to focus on with their great average affiliate commissions.
Rep Fitness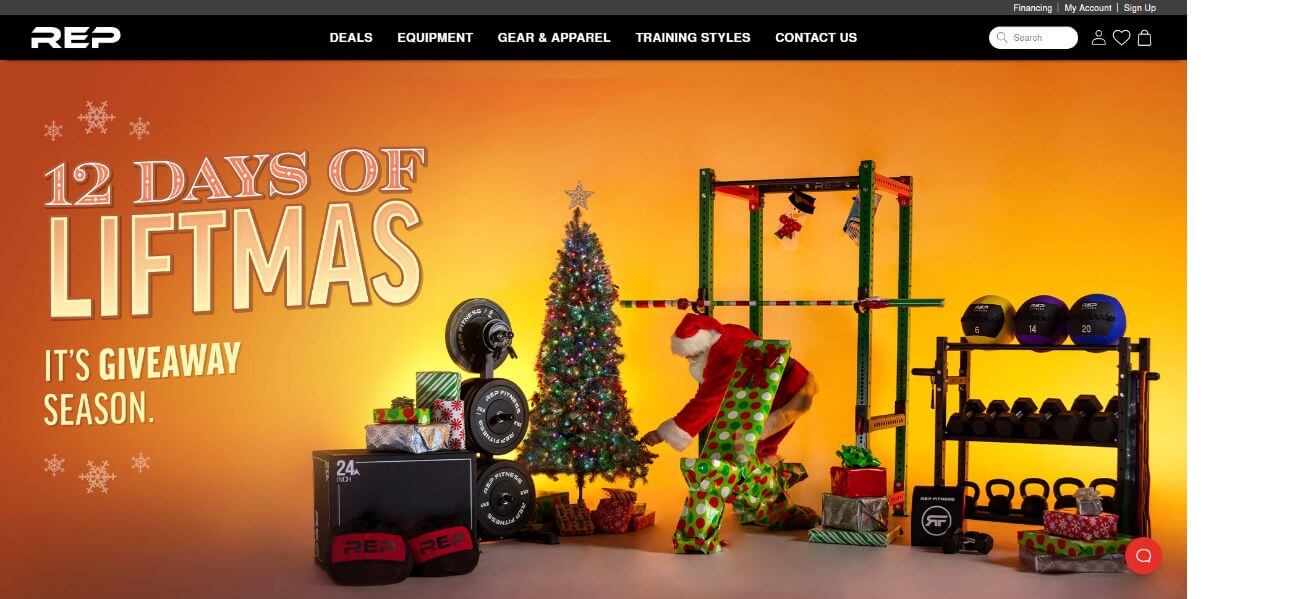 REP Fitness is a Denver-based company that furnishes home gyms globally. They offer an array of gym equipment, from bodyweight, to weight lifting, to benches and racks.
The REP Fitness affiliate program offers a tiered commission structure, which ranges from 5% to 8%, depending on the number of referrals.
Three drawbacks of this program is that it only accepts U.S-based affiliates, has a minimum first payout of $1,000, and doesn't grant commissions on non-REP branded products.
However, it's such a popular program according to our analysis that these issues are probably possible to overcome.
Content creators are also vetted on their level of engagement, so this might not be the program for you if your platform is brand new.
REP has a relatively small social media presence compared to competitors on this list. However, as a family-owned business, they appear to have strong ties in the Denver community. If you're a fitness influencer based in the Denver area, this affiliate program could be a good fit.
Wiggle.co.uk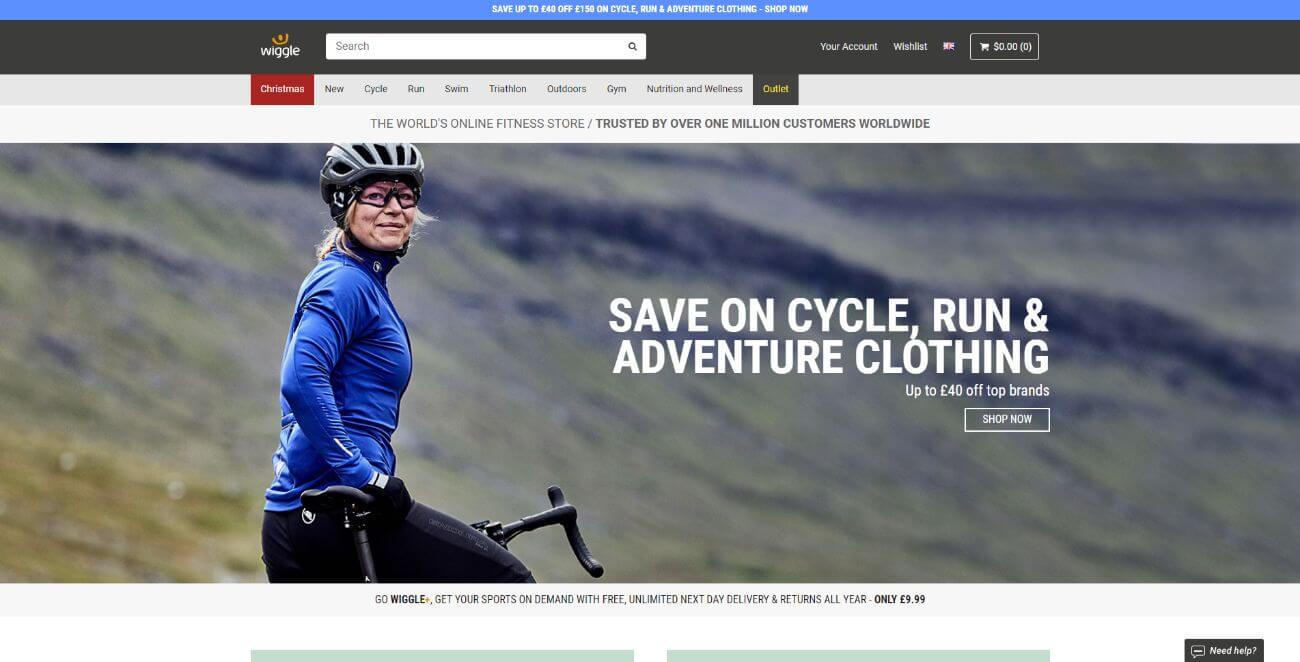 Program name: Wiggle.co.uk Affiliate Program
Network / Software: Awin, FlexOffers, Sovrn, Impact
Commission: 2-4% depends on categories (Awin), 0.8% (FlexOffers), 3.99% per sale, $0.01 earn per click (Sovrn), 3.5% online sale (Impact)
Cookie duration: 30 days (Awin, FlexOffers, Impact), Not listed (Sovrn)
Markets: Global (Awin), UK (FlexOffers), Global (Sovrn), AU (Impact)
Alternatives: Diamondback Fitness at 10% per sale
The U.K-based cycling retailer Wiggle recently made a splash in the online sporting goods industry. It was acquired by German company Signa Sports United in early 2021.
This affiliate program stands out among the list as the only brand that focuses specifically on outdoor cycling, and is especially popular in the U.K.
The Wiggle range of products also services triathletes, gym-goers, and swimmers. Whether you have an audience of avid mountain bikers or newbie triathletes, the Wiggle affiliate program could be the perfect fit for your brand. Based on brand recognition, you may see higher conversion rates if your audience is U.K-based.
The program is open to select countries globally, and offers a 3.5-4% standard commission with a 30 day cookie window. Affiliates can find the program prominently promoted in the footer of the Wiggle homepage.