12 Best Supplement Affiliate Programs in 2023 (Based on Data)
By Natalie Robin · Updated Jan 16, 2023
Who doesn't want to feel beautiful from the inside out? Well, the $71 billion dollar supplement industry is promising exactly that.
Everyday people are becoming more aware of the importance of gut health and vitamin absorption when it comes to optimizing their health.
Affiliates can tap into this lucrative industry via supplement affiliate programs to earn high commission averages of 30%.
Plus, many of these supplement affiliate programs are making it easy to convert sales, with science-backed products, easy to understand ingredients, great branding, and chic social media posts.
New companies like Ritual and Seed are all over social media influencer's feeds, making taking your daily probiotic seem like a luxury experience.
So, from a marketing perspective, promoting supplement affiliate programs is pretty much a no-brainer.
Just keep in mind that when promoting health food products, you'll want to do your research and due diligence on ingredients and manufacturing processes. That way, you can be confident in the brands you choose to promote.
As with any affiliate program, be sure to also make the required disclosures to adhere to FTC guidelines.
Once you've crossed your t's and dotted your i's, you'll be ready to jump into the innovative and lucrative supplement industry.
How we compiled this list
To compile this list, we analyzed 25 of the most popular health and supplement blogs to discover which affiliate programs they promoted most often, using our Affiliate Link Scanner.
We then categorized them into the most linked-to affiliate programs on top blogs in the supplement niche. After all, if a blog or website links to the same merchant hundreds of times, there's a good chance it's because it converts.
The result is a data-backed list of supplement affiliate programs based on what's working for top sites in the niche. All based on publicly available data.
Supplement Affiliate Programs
Within the Supplement niche, there are affiliate programs for all kinds of health and nutrition supplement affiliate programs. Plus, bodybuilding supplement affiliate programs and supplements for fitness and training.
Here are the best supplement affiliate programs to promote in 2023:
Athletic Greens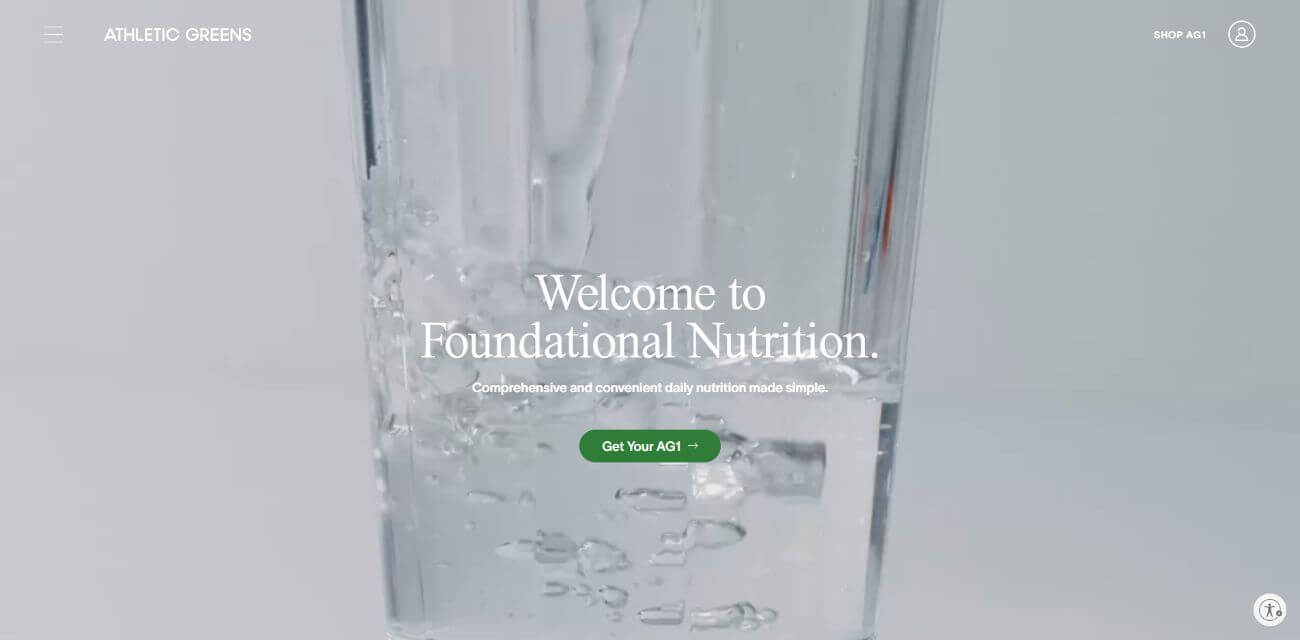 Athletic Greens is a startup focusing on efficient health products for active lifestyles. The company recently raised $115 million in venture capital to expand its branding and promotional efforts.
The brand's signature product is called AG1, a New Zealand made powder based supplement with 75 different vitamins and minerals. AG1 is priced at $99 for a one time purchase, or $70 to $149 for a monthly subscription.
The Athletic Greens supplement affiliate program offers a 30% commission on these sales within a 30 day cookie period.
Athletic Greens also has a social media audience of over 500k, with especially high engagement on Instagram and Facebook. If you love Athletic Greens products and have an audience that's active on these platforms, this affiliate program could be a good match.
Supergreen Tonik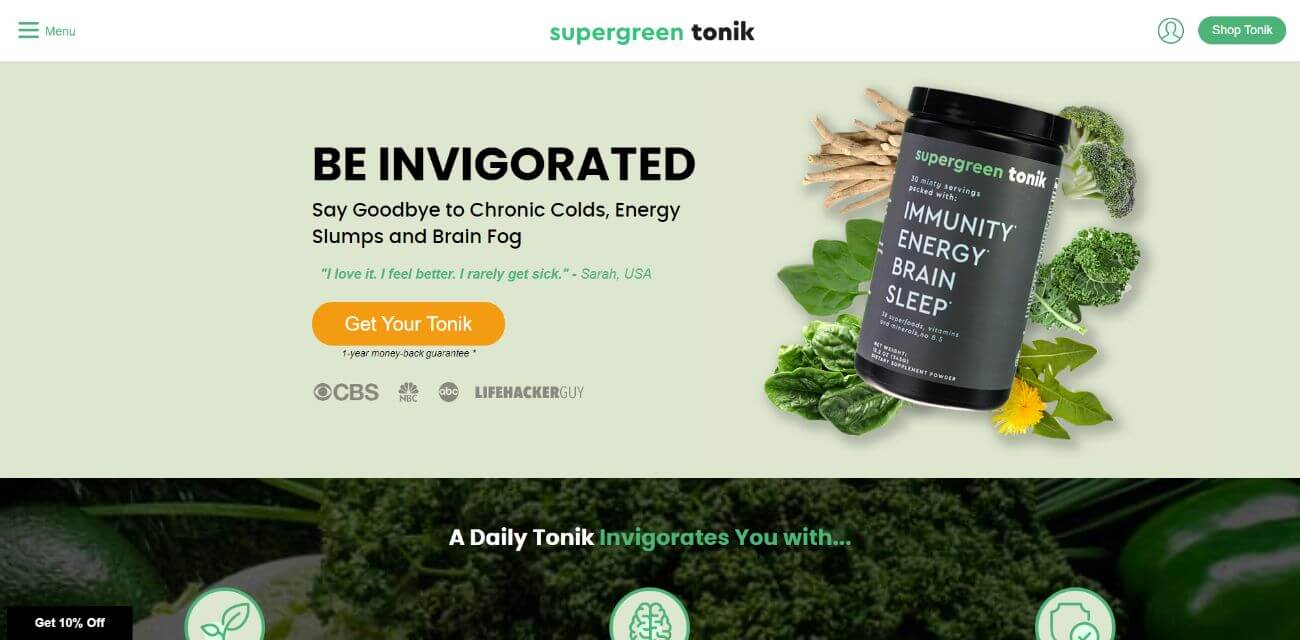 Supergreen Tonik is brand owned by Human Tonik - a superfood supplement company based in the US and serving a global market. They advertise their products as being great for optimizing nutrition and helping to combat chronic fatigue.
Interested affiliates can sign up to the Supergreen Tonik affiliate program via Post Affiliate Pro to earn up to 30% on approved sales.
The company has a fairly small social media presence, with only a few hundred followers on each platform, which could be a downside for some affiliates. However, if you're a huge fan of Super Green Tonik products, your rave review will speak for itself.
Organifi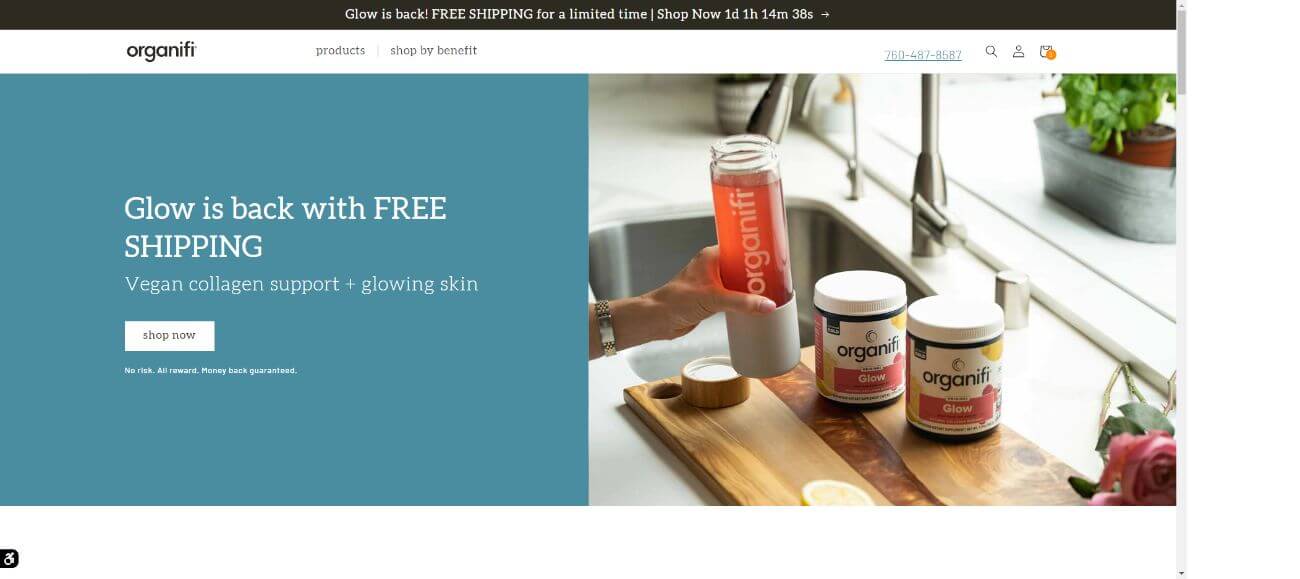 Organifi is an LA-based company that creates superfood supplement blends as an affordable alternative to cold pressed juice. Their product range includes blends for immunity, beauty, brain health, digestion, and more.
Globally-based affiliates can apply to the Organifi affiliate program via several platforms to earn a commission range between 5% and 16%.
The company has a large social media presence, with over 450k followers on Instagram and Facebook, however their engagement rate appears to be low.
Nevertheless, if Organifi is your go-to supplement brand and you're comfortable vouching for their products, this supplement affiliate program could be a good fit for you.
Performance Lab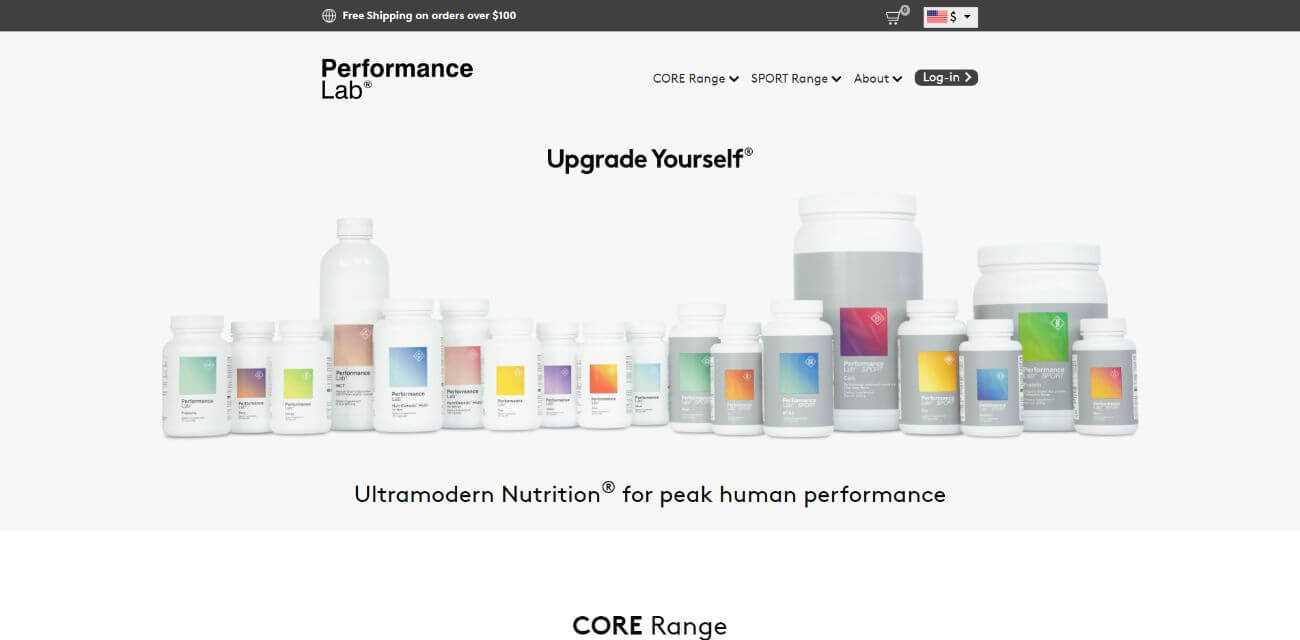 Performance Lab is a UK-based company that creates athletic enhancing nutritional supplements in capsule form. Their product range includes supplements for sleep, energy, immunity and more.
Interested affiliates can sign up to this supplement affiliate program directly via the Performance Lab website. Commission rates aren't listed publicly, however the industry average is 15% to 30%, and product pricing starts at $70 per bottle.
The company has a very small social media presence, which is a downside for affiliates looking to lean on their marketing efforts.
However, if Performance Lab has gotten you great results, you can sign up to their program and develop a marketing strategy around their products.
Balance of Nature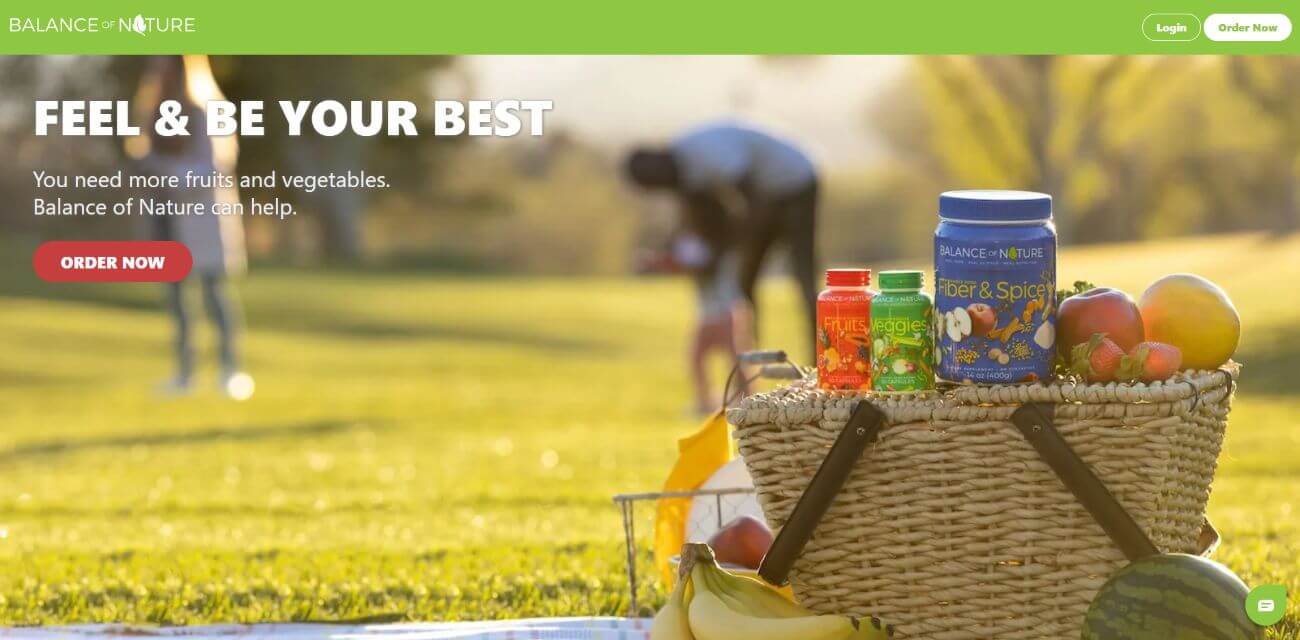 Balance of Nature is a Utah-based, physician founded company that advertises itself as an easy way to get your fruit and vegetable intake. Their product range includes supplements for fiber and whole health, and start at around $70 per unit.
Content creators who wish to promote Balance of Nature can do so via their affiliate program, which offers commissions between 4% and 12%. A potential upside of this program is that it offers a generous cookie window of 90 days.
The brand has a fairly small social media presence, and appears to lean heavily on the founder's story in its marketing efforts. If you resonate with a physician-founded nutritional supplement company, Balance of Nature could be a good fit.
Orgain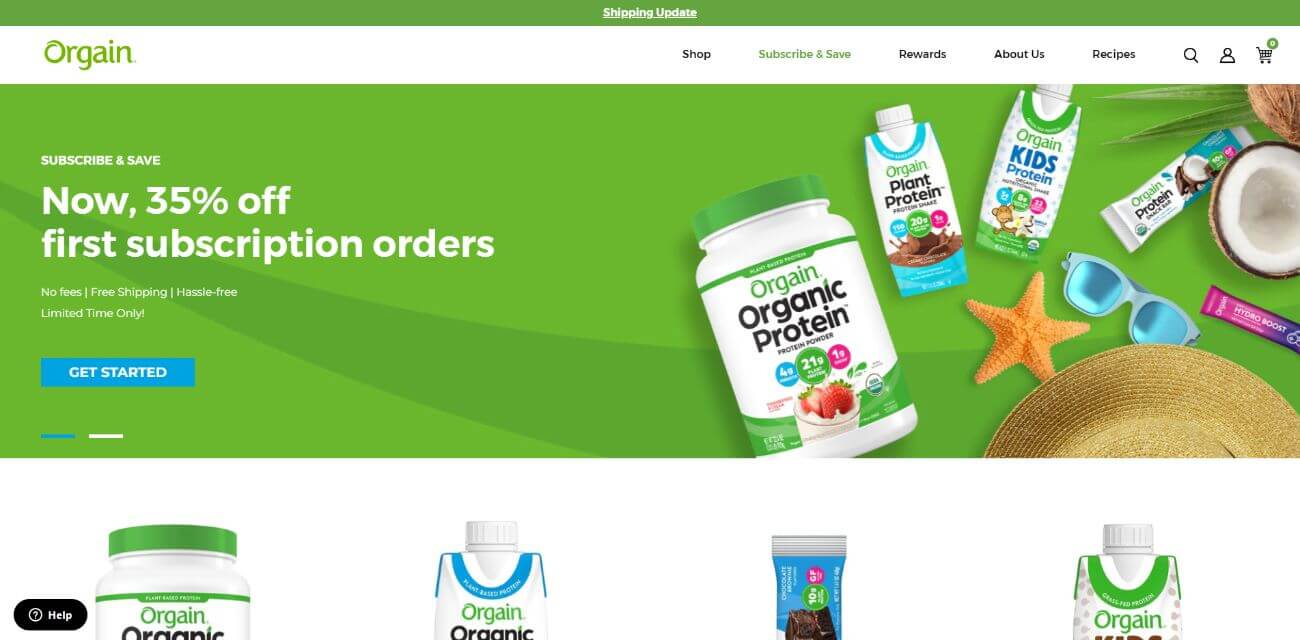 Orgain is a nutritional supplement company based in California. It was founded by a doctor in 2009, and acquired by a food-focused private equity firm in 2019. Their product range includes protein powders and shakes, MCT oil, and pancake mixes.
Affiliates can sign up to promote Orgain products via their supplement affiliate program, which offers a 6% to 16% commission and 30 to 45 day cookie period.
The company has a social media following of over 350k on Instagram and Facebook, and partners with celebrity figures. From a marketing perspective, these kinds of collaborations help to boost the brand's credibility, which can in turn help affiliates to convert sales.
If Orgain is your go-to nutritional brand, their supplement affiliate program could work for you.
Ritual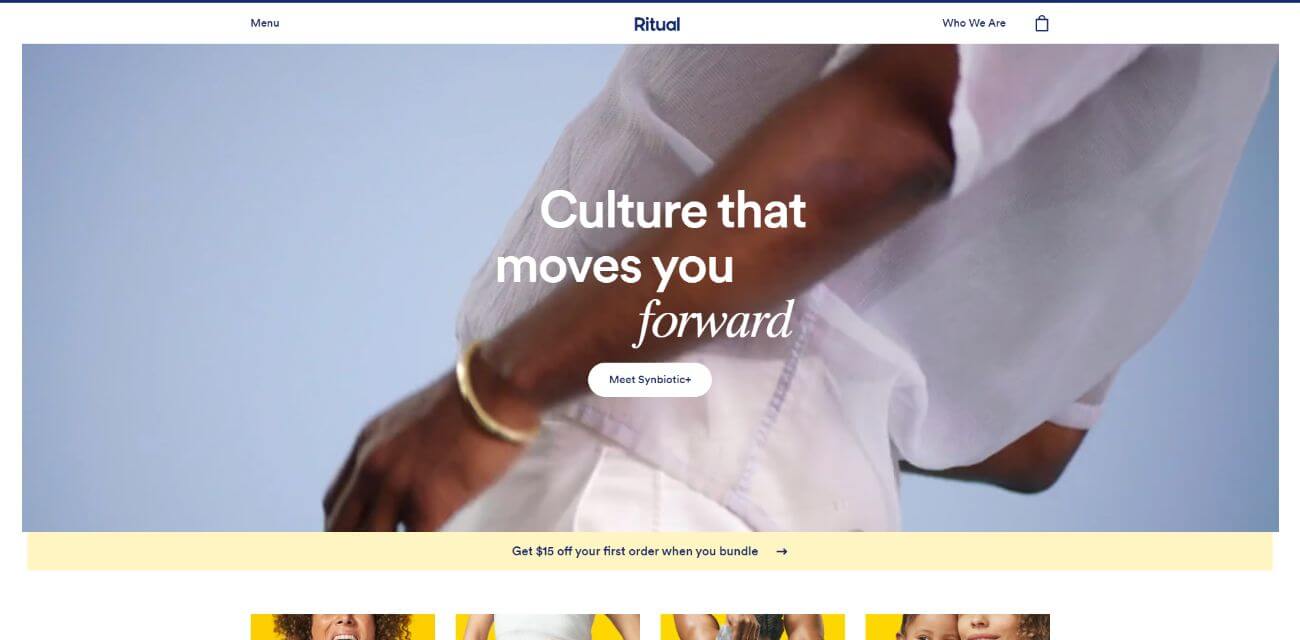 If you (or your audience) is skeptical about nutritional supplements, Ritual might be an interesting company to consider as an affiliate.
Fom a marketing standpoint, they've been able to position themselves as a science-backed supplement brand with a medically licensed advisory board.
The Ritual supplement affiliate program also offers one of the highest commission rates among this list, with a 50% to 75% commission on sales, and a 60 day cookie window. Supplements range in price from $45 to $100 per bottle.
Ritual is an innovator in the supplement industry: it was recently featured in Forbes, and has a good grasp of how to communicate with a Milllinnial and Gen Z audience, as seen on their social media.
FanFuel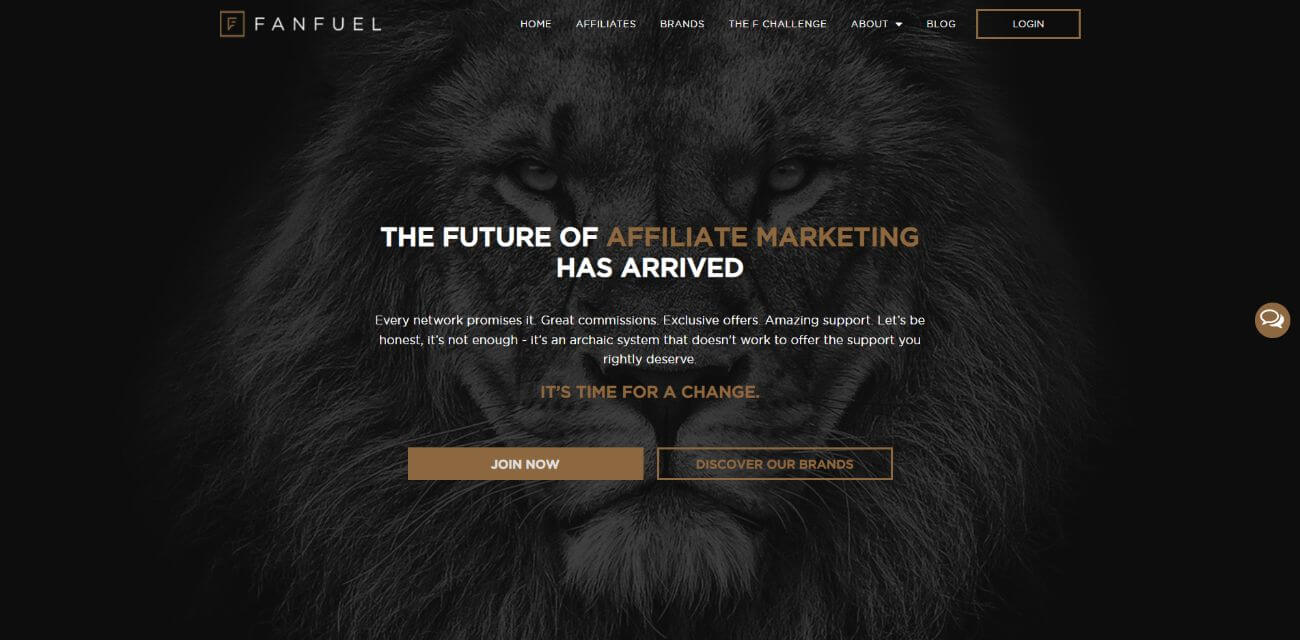 Fan Fuel is an affiliate network dedicated to the supplement niche. The brand connects approved affiliates with quality, trusted brands to promote through their roster of companies.
The FanFuel program has a number of features including commissions on repeat orders, referral bonuses, and exclusive offers – all of which can help maximize potential earnings.
Interested affiliates can sign up to the FanFuel supplement affiliate network directly via their website, where they can earn commissions of 50%, and weekly payouts.
FanFuel also integrates seamlessly with Affilimate's tracking tools, which you can check out here.
Seed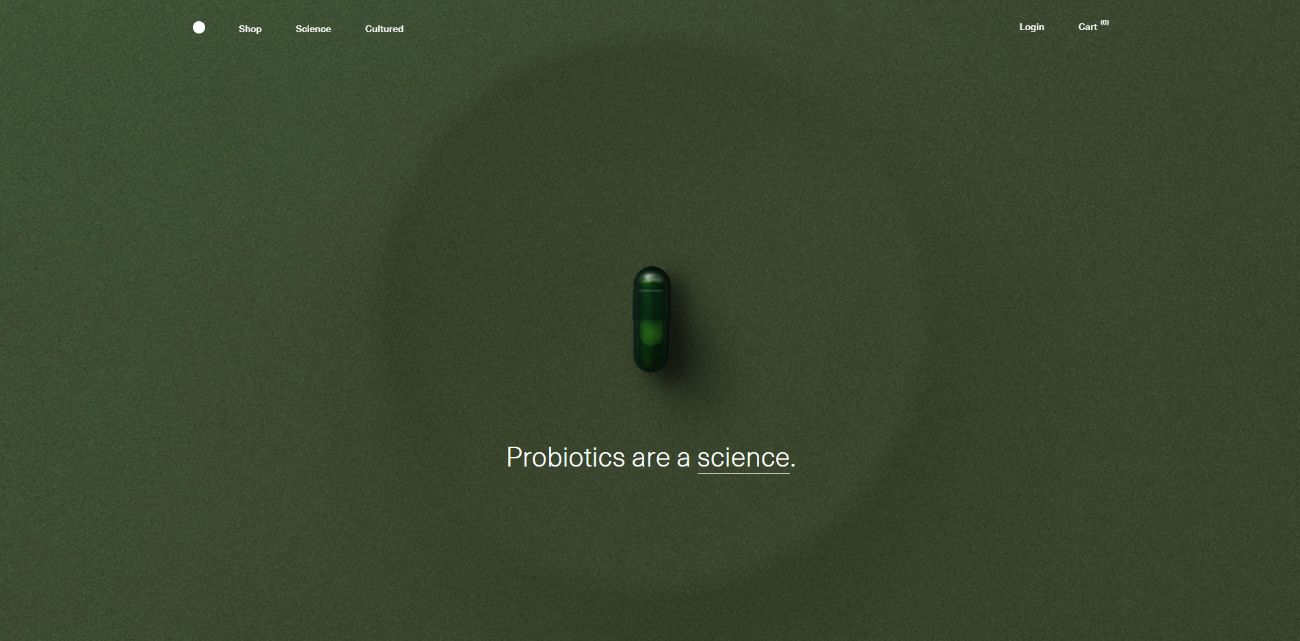 Seed positions itself as a science-backed brand, with a focus on probiotic strains for gut health. The US-based company was founded in 2016, and raised $40 million in funding in 2021.
The Seed supplement affiliate program offers 25% to 60% commissions within a 30 day cookie period. Prices start at $50, and probiotics can be purchased on a subscription basis.
A few selling points of this program include a strong social media presence, a modern and intuitive website, and easy-to-understand mission statement. These are all key points when appealing to a young, tech savvy, and discerning audience.
That said, if you're looking for a probiotic supplement that specifically targets gut health, Seed's marketing does the selling for you.
Skinnyfit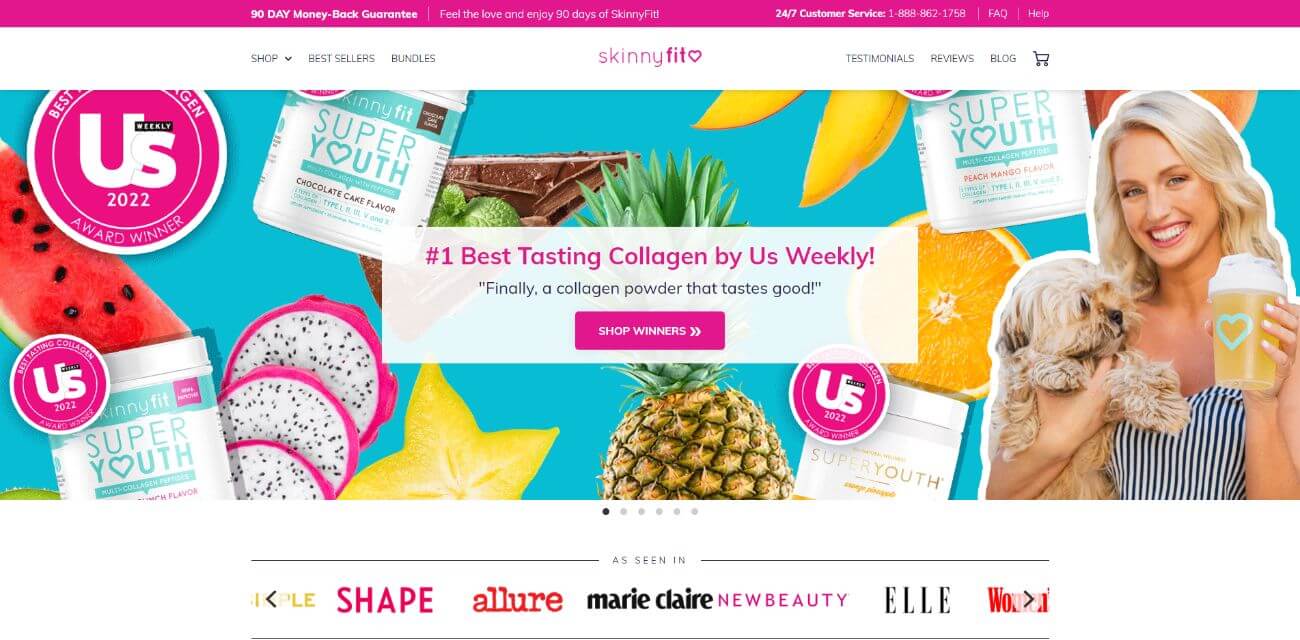 Skinnyfit is a US-based supplement brand with a product range that includes collagen, superfoods, gummies, and capsule supplements.
Affiliates can sign up to the Skinnyfit program to earn 8% or a $40 flat rate on sales. Best sellers are priced from $50 to $80 per bundle.
Skinnyfit appears to have a large social media following with nearly 1 million followers across different social channels.
This socia media content can be a good way for affiliate marketers to introduce the Skinnyfit brand to their audience for the first time.
If you know and love Skinnyfit supplements and products, this affiliate program could be a good match for you.
Laird Superfood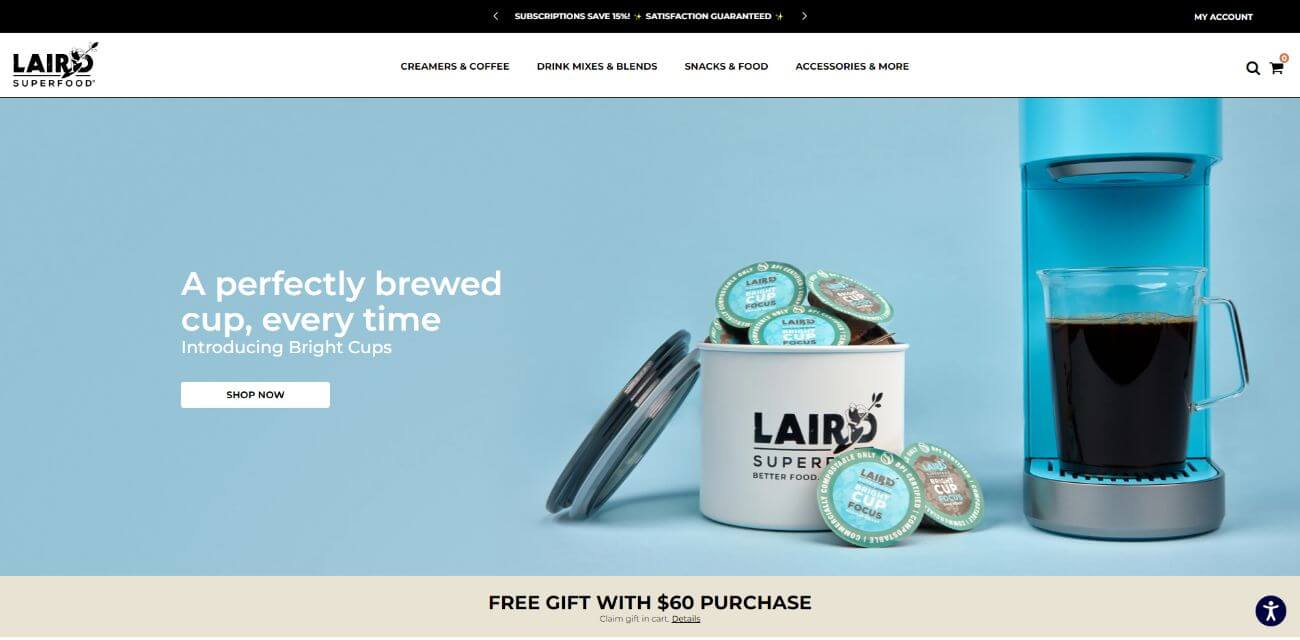 If you're looking for a supplement company that's dedicated to coffee, Laird Superfood could be the perfect affiliate program for you.
The company was founded in Oregon in 2015 by athlete Laird Hamilton, who set out to create a performance enhancing super-coffee. Laird Superfood now sells creamers and coffees, superfoods, blends, snacks, and more.
Interested affiliates can sign up to this supplement affiliate program via Impact. The brand has over 230k followers across social media channels, which can help affiliates to convert sales.
If you have an audience of coffee aficionados, this supplement affiliate program could be the perfect way to add a healthy dose to your daily caffeine hit.
Red Tonik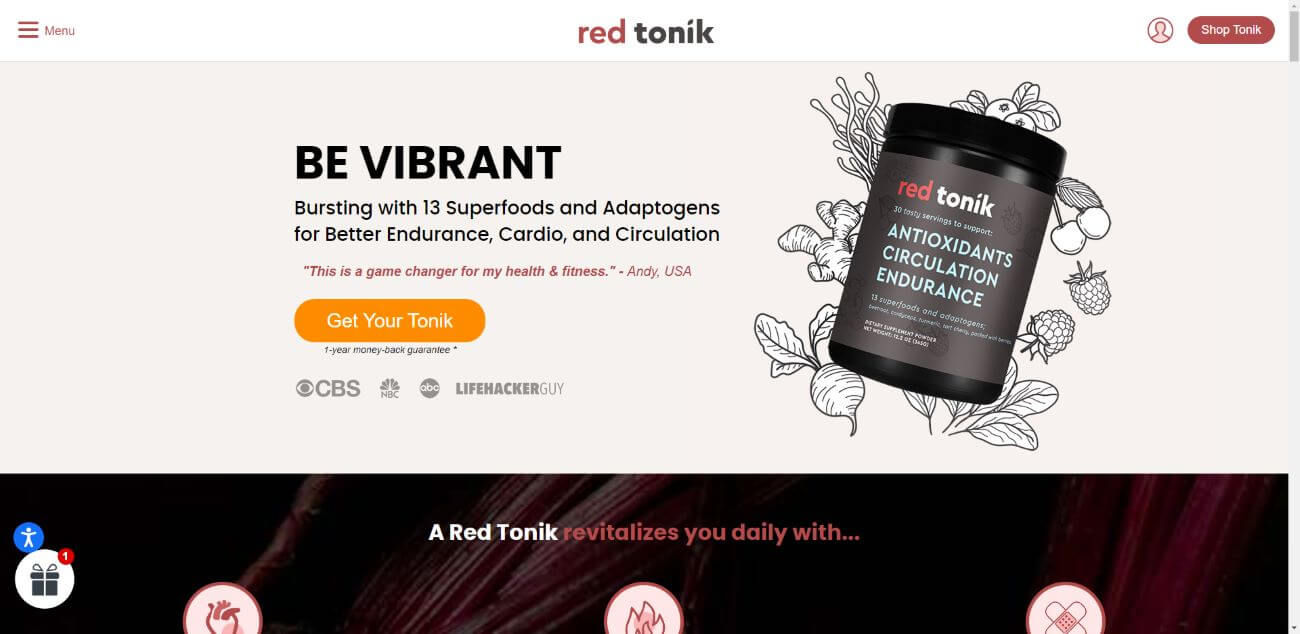 The founder of Red Tonik developed the "reds" health supplement to combat life-long Chronic Fatigue Syndrome (CFS) and brain fog. The formula offers support for heart health, strength, endurance, and vibrant skin. It also provides anti-inflammatory and antioxidant protection.
Red Tonik has several unique selling features that you can leverage if you're into the health niche:
13 raw ingredients, including science-backed superfoods and adaptogens
Full disclosure labeling inclusive of dosages (no fillers, undisclosed content)
3rd-party tested
1-year money-back guarantee
So, what's on offer for you as an affiliate from the parent company, Human Tonik, you ask?
You get 15-30% commission on the first referral
You get lifetime commissions in the range 10-15%
A whopping 365-day cookie duration
High average order values, as reported by the company
Given that Red Tonik is fairly new to the market, its social media following is on the smaller size. However, the brand appears to be very active online, pushing out content regularly.
The Facebook page has an average product rating of 4.5. You can find more product reviews on the company's site. We've also covered information on Human Tonik's other affiliate product Supergreen Tonik.
Are you struggling with tons of affiliate platforms and links?
If you're running website that's monetized with affiliate marketing, there's a high probability your affiliate commissions are scattered across a ton of different platforms.
This makes it hard to get an overview of what's working well, efficiently test different products and programs, let alone optimize your content for conversion.
Affilimate was designed to fix that. It helps you collect your affiliate data (clicks, commissions, and content analytics) into ONE place so you can optimize conversion and grow your revenue.
Start your free Affilimate account and get tracking today.