7 Key Affiliate Marketing Trends to Watch in 2022
By Jules Costa · Updated Jan 20, 2023
Even with changes in privacy, regulation, and consumer behavior, affiliate marketing is expected to reach a market cap of $8.2 billion in 2022. This translate into a growth of over 30% since 2015. But if you're new to the scene, it may feel like the market is saturated or it's "too late" to catch the wave. In fact, new opportunities continue to present themselves.
As consumers change how they interact with the digital world, affiliate marketing strategies must adapt to fill new needs. Being aware of these trends in affiliate marketing will help you make sure your site, campaigns, content, and revenue are future-proof as an affiliate publisher.
Read on for analysis of what last year has in store for affiliate publishers.
Affiliate Marketing Trends for 2023
Before jumping into our predictions for this year, let's chat about what to do with this information.
Do: Research big shifts and affiliate marketing statistics that impact your industry/audience and adapt accordingly.
Don't: Chase fads or make business decisions without contextualizing these shifts for your audience or niche.
Your business is unique. Monitor your own statistics and the behaviors of your audience, while keeping an eye on these trends gives you a starting point to tweak and test new strategies when there is a need to pivot.
With that in mind, here are the most important affiliate marketing trends for 2023: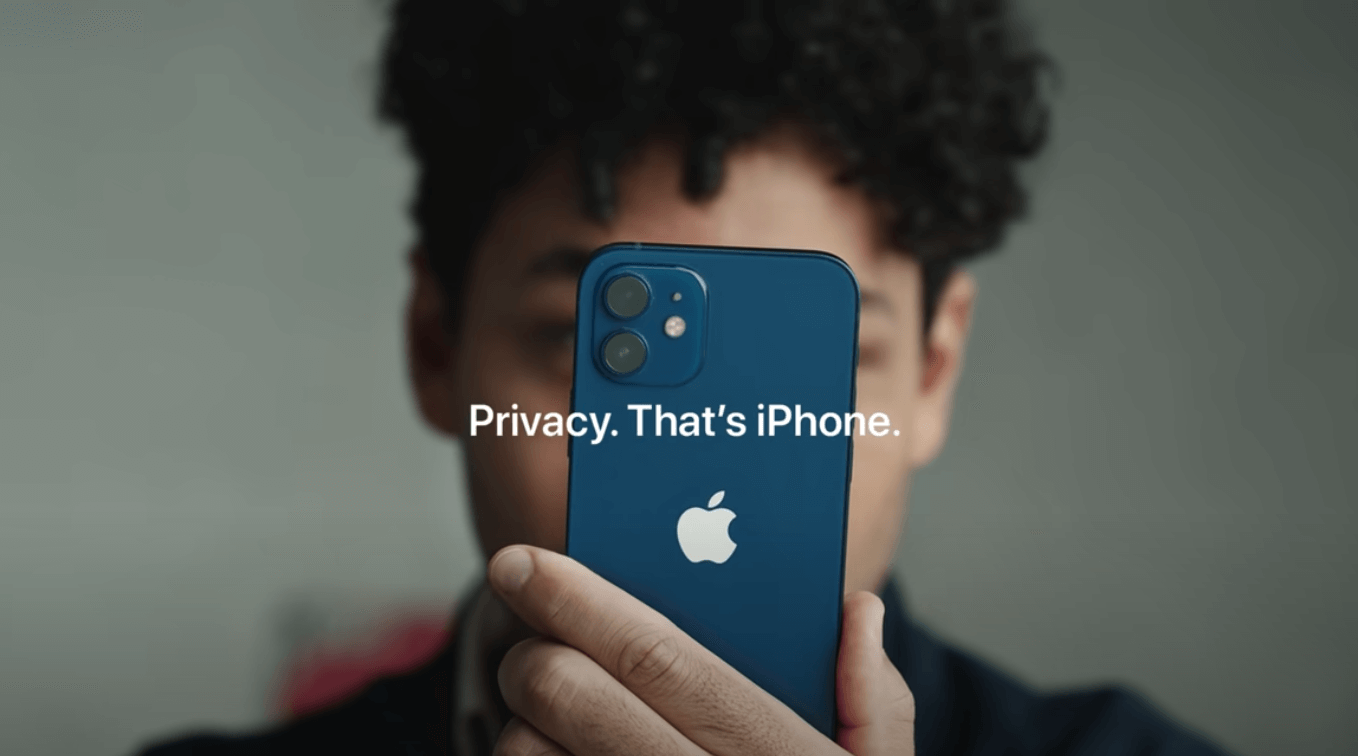 1. Privacy is the new marketing
Many forms of advertising have raised privacy concerns among consumers. Users want to know their data is safe, and that they have a say in how it is used. Practices such as selling personal data to third parties are no longer acceptable as a default in many countries, and major tech brands are pushing to market themselves as privacy-friendly.
Then there's the law itself. Here's what Awin's Group Legal Director said about the implications of privacy regulation on affiliate marketing in their 2020 report (emphasis ours):
"Throughout all of these preparations, one of the main challenges we've faced has been the lack of a clear narrative around affiliate marketing's impact on privacy. As a model that, in its traditional form, is inherently less intrusive than other forms of online tracking, the danger has always been that our industry is bundled in with the more invasive and personalized elements of the wider digital advertising environment and simply written off as collateral damage."
Global privacy regulation is driving change within companies that handle consumer data. Today, there are a number of privacy regulations that publishers have to grapple with:
EU's General Data Protection Regulation (GDPR) unifies data privacy regulation throughout the European Union. Penalties for leaking or misusing consumer data cost up to 20€ million or 4% of a company's annual global turnover. The UK has adopted the Data Protection Act, which is the UK's nearly word-for-word implementation of GDPR.
California Consumer Privacy Act (CCPA) regulates how businesses with customers in California can handle their requests, verify their identify, and use data provided by customers. Fines from $2,500 to $7,500 per infraction.
Brazil's General Privacy Protection Laws (LGPD) works similarly to GDPR in Europe, but has a few differences in terms of the 10 listed reasons one may use a data subject's information. Fines are also lower than GDPR, at about 2% or 50 million reais max ($9.78 million USD).
On the side of tech companies, the likes of Google and Apple are adapting to these regulations with software updates for iOS 15 and Chrome. These updates impact website owners and those who rely on ads for their business. Understanding these changes will help you adjust instead of being left in the dark.
With the shift away from third-party cookies, first-party data is now the focus. What does this actually mean for you, practically, as an affiliate publisher?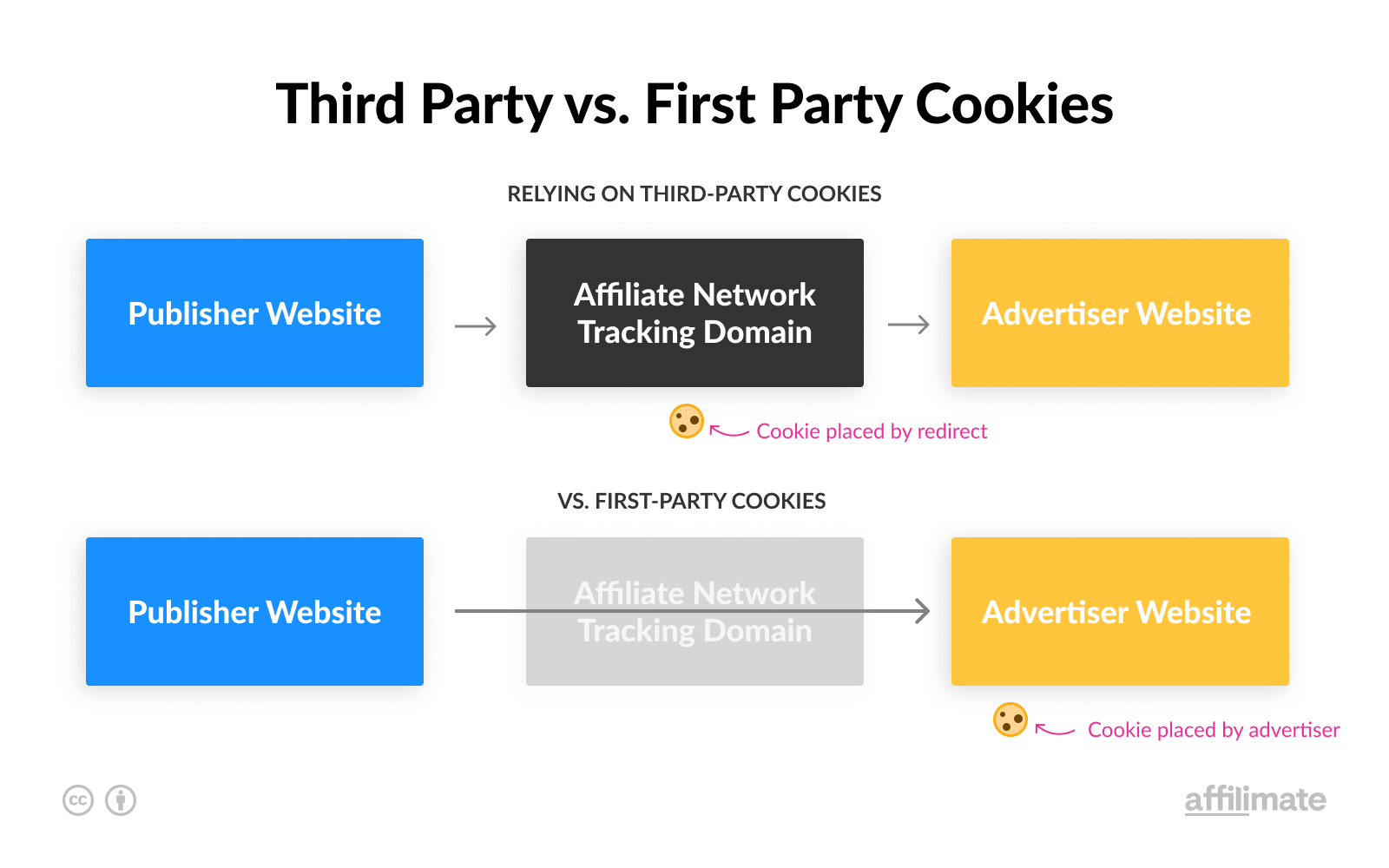 Here's it in a nutshell:
More affiliate links will link directly to the advertiser site, with parameters appended for tracking. For example, ShareASale uses the query parameter sscid to trigger on-site tracking for its advertisers using white-label domains.
Affiliate tracking links will be used as redirects to the advertiser site with needed parameters, as opposed to being responsible for setting tracking cookies.
Customers will then need to consent to tracking on the advertiser website to ensure that cookies are set, presuming the customer is in a regulated region (e.g. EU, UK, Brazil, California, etc).
Luckily, many of the changes regarding third-party cookies were handled two years ago when Safari and Firefox made this change (known as ITP, for "Intelligent Tracking Prevention"). Chrome is both late to the party, and more of a challenge for those relying on display ads than affiliate marketing.
As such, the affiliate industry has been preparing and rolled out changes to deal with this shift for over two years.
HUNGRY FOR THE TECHNICAL DETAILS?
Major updates that will be affecting members of your audience using iOS and Chrome include:
IOS 15 UPDATES
One of the biggest changes for iOS is that users now have to opt-in for data collection instead of opt-out like before. This means that tools like IDFA (iOS Identifier for Advertisers) aren't reliable for user identification as most people are unlikely to give consent for data collection. Apple has also brought attribution in-house which means no more third-party tracking (cookies) on iOS devices.
CHROME UPDATES
Google plans to block third-party cookies in Chrome and is hoping to achieve this implementation by 2022 (though they recently this effort would be delayed by at least two years). Eventually, this will mean that people who use Chrome for tracking and attributing sales might need to readjust their strategy.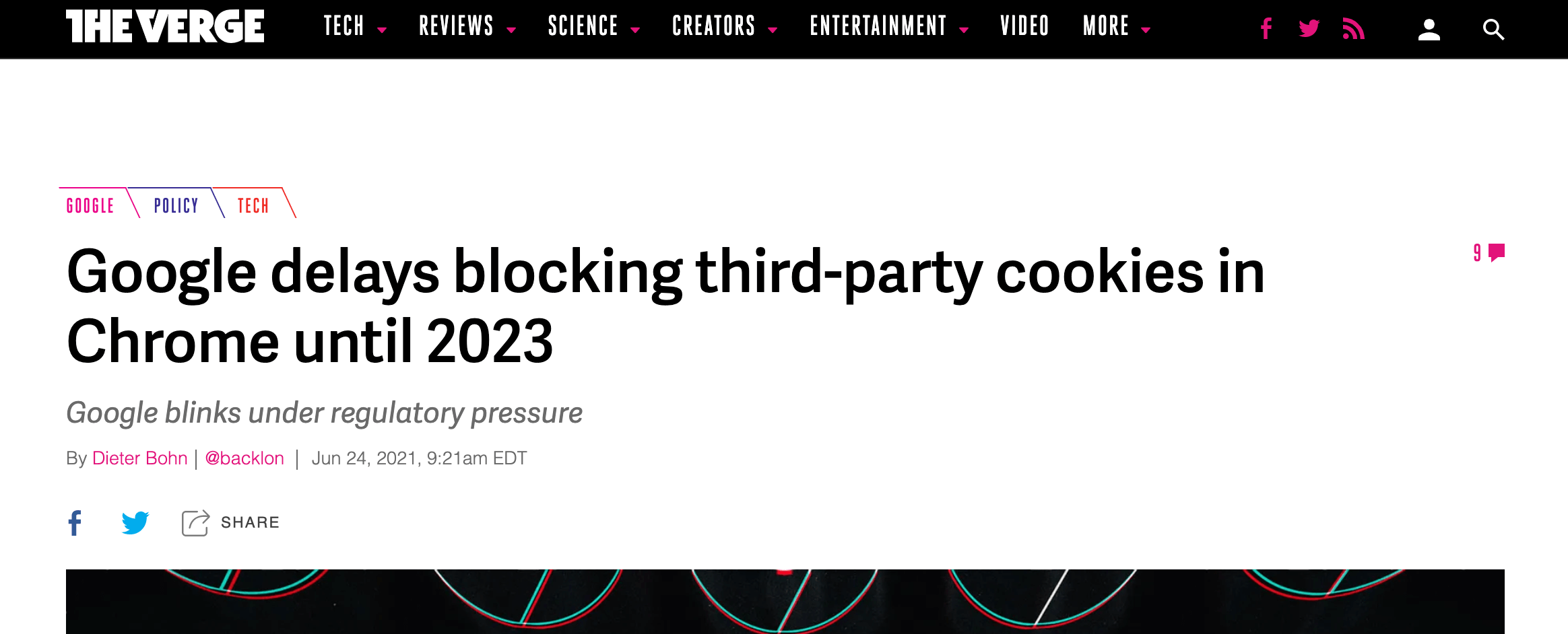 Those who already use first-party cookies, meaning cookies that are created and stored by the visited website directly, won't be impacted much by the iOS or Chrome updates.
Many affiliate networks, such as Awin and Rakuten, have released solutions they called ITP-compliant – meaning, the merchant is not using third-party cookies for attribution. So when you're choosing merchants to work with, you can check that their technical integration with the affiliate network is relying on just first-party cookies: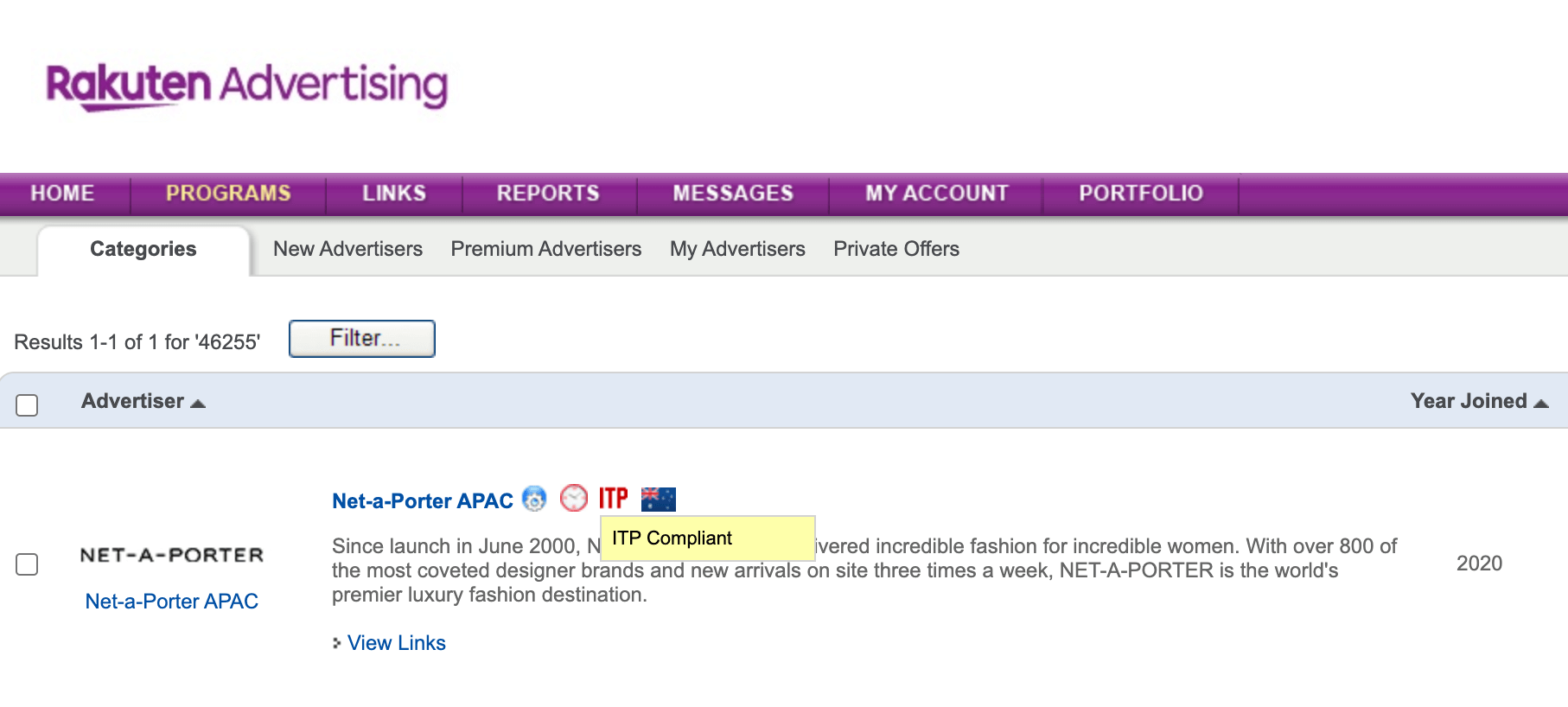 New ways of facilitating tracking, like server-to-server tracking, will play a larger role as privacy regulations develop.
Do these changes mean affiliate marketing is dead?
The short answer is no. Although most affiliate programs rely on tracking, most networks have shifted away from relying on third-party cookies over the last few years. Now, the shift towards opt-in tracking makes your relationship with your audience even more valuable. This impacts your business in the following ways:
You'll need to obtain clear and expressed consent. Data will no longer be purchased from third-party sources, consensual data will need to be collected directly from your audience. This means things like asking people to opt-in to being tracking by the affiliate network before sending users to the merchant's website.
Incentivizing this consent becomes even more important. Incentivizing audiences to opt-in to tracking with free content will become increasingly important so you can continue to monetize with networks that rely on third-party data in order to show relevant ads.
New tracking technology will play a larger role in partnerships. Networks will have to continue to find ways to innovate to retain publisher attribution along the multi-step journey.
Advertisers will look to form closer relationships with affiliate marketers that can provide their own data. Though you'll still need consent from your audience members in order to be able to share it.
2. Partnership marketing is in, affiliate marketing is out
Affiliate marketing historically has a bit of a shady reputation. It dredges up images of spammy websites trying to get you to click at all costs (whether a fair characterization or not).
But the affiliate business model is a win-win for creators and advertisers because it rewards content that converts, and the advertiser generally only pays a commissions when they make money, too.
Rather than ditch affiliate marketing, many companies have rebranded their programs as "partnership marketing" or to a "partner program".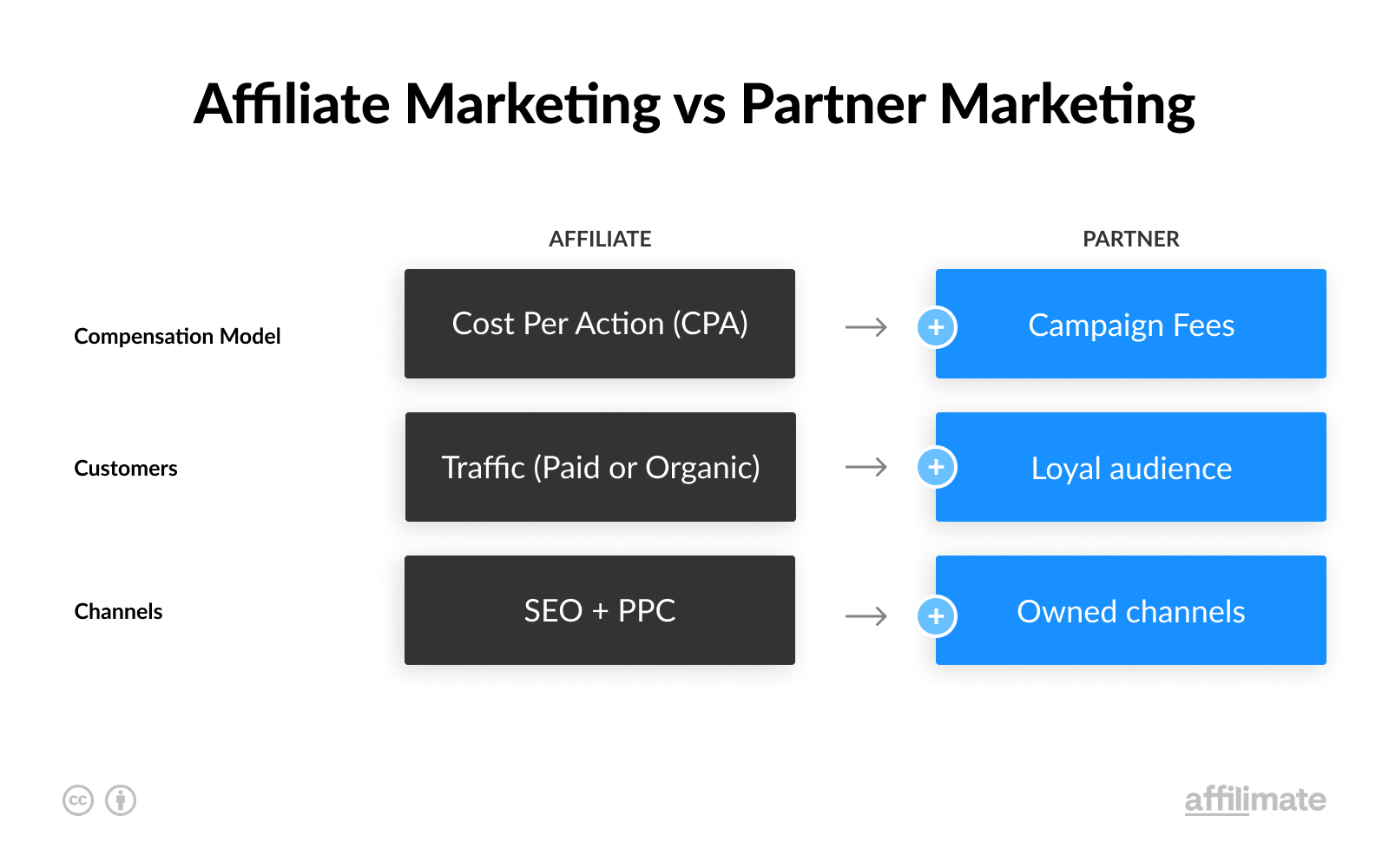 Here are the main differences:
Affiliates are paid based on "action", such as a conversion, click, or lead. Partners may also be paid for campaign itself, in addition to getting a cut of referred sales.
Affiliates tend to rely on one-off traffic from sources like SEO and PPC ads. Partners have built up a dedicated audience based on their brand or personality, but may also drive traffic from other channels to continue to grow.
Affiliates tend to acquire customers through paid ads or SEO. Partners may do that, but also have owned channels like their email list.
In reality, affiliate marketing is just one aspect of partner marketing.
Just like influencer marketing, sponsorships, joint events, and others types of partnership activities. It's not dying out, but the expectations and goals are evolving.
In 2023, brands and businesses are looking for quality over quantity in their partnerships. Rather than partnering with thousands of influencers, they are searching for a selectioncreators.
After all, the top 10% of affiliates make up approximately 90% of the revenue for most businesses.
Those top 10% of creators have higher levels of audience trust and more genuine connections with their audience. They speak to them and create meaningful engagement, rather than advertise at them. Most importantly, creators represent brands with authenticity and integrity.
The new look of affiliate marketing is one of quality connections and high-value partnerships between advertisers and publishers in an effort to help both sides grow.
3. Better tools for creators will continue to emerge
Over 50 million people identify as creators and this number is increasing as more brands begin to offer partnership incentives.
As creators become more savvy, the so-called "creator economy" grows. This refers to the relatively new phenomenon of creators earning money directly from their audience. Creators are no longer viewed as young people messing around on the internet, but rather as what they are: independent digital businesses.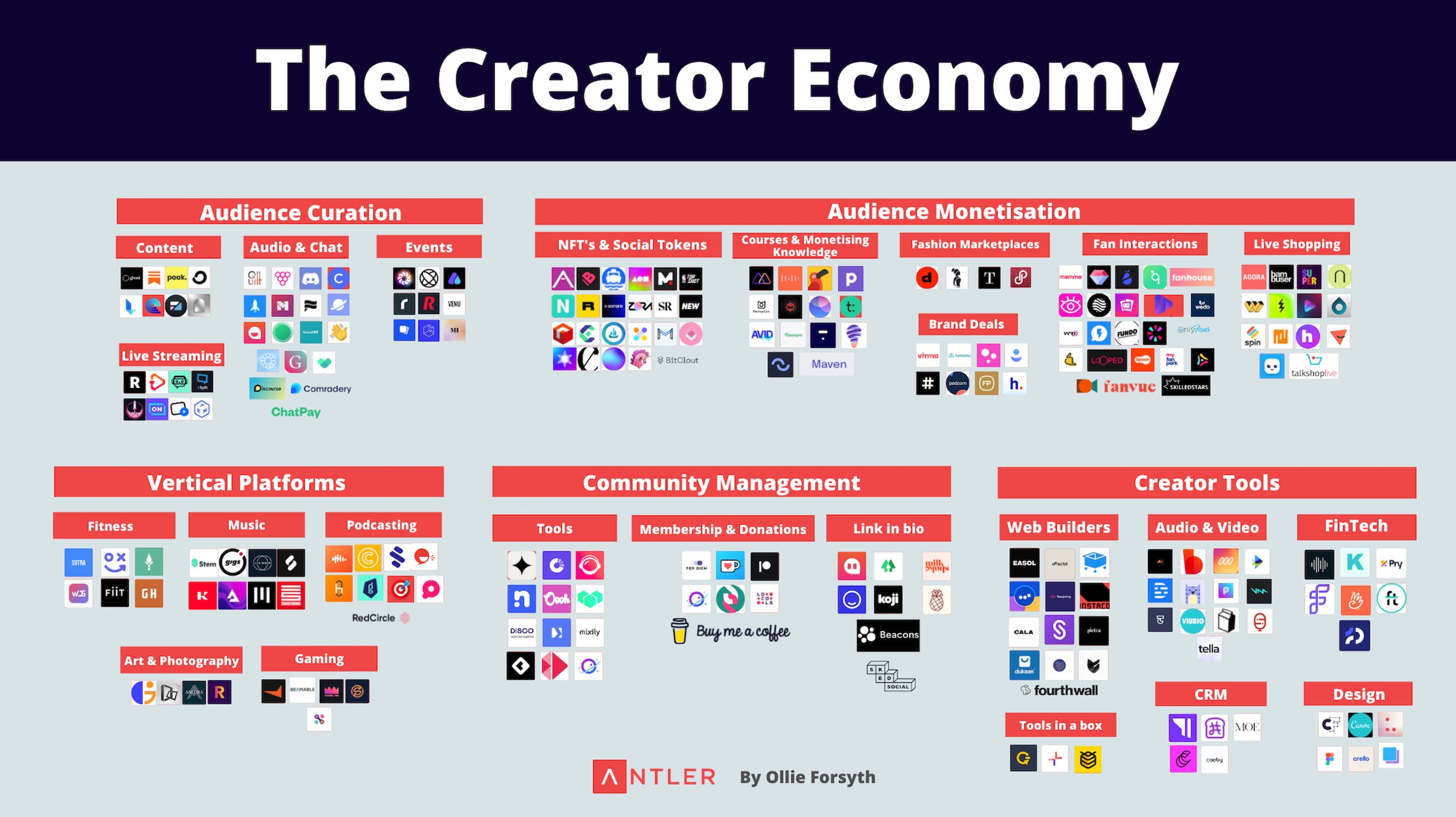 Brands and advertisers are interested in independent creators because they offer a high return on investment (ROI) and unmatched agility. Creators don't need to spend months strategizing with large teams in a corporate structure, they create high-quality content quickly. They adapt and adjust to appeal to their audience from one post, video, article to the next.
As businesses, creators need access to tools and services designed to help creators monetize their craft. But much of this infrastructure is reserved for an enterprise level.
For example, creators who run content websites need access to data to make smarter business decisions. But this kind of data used to be reserved and accessible only to large companies, or those who can afford costly developers.
Affilimate steps in to empower content creators running independent websites to aggregate and learn from their affiliate data, and make the best decisions for their business.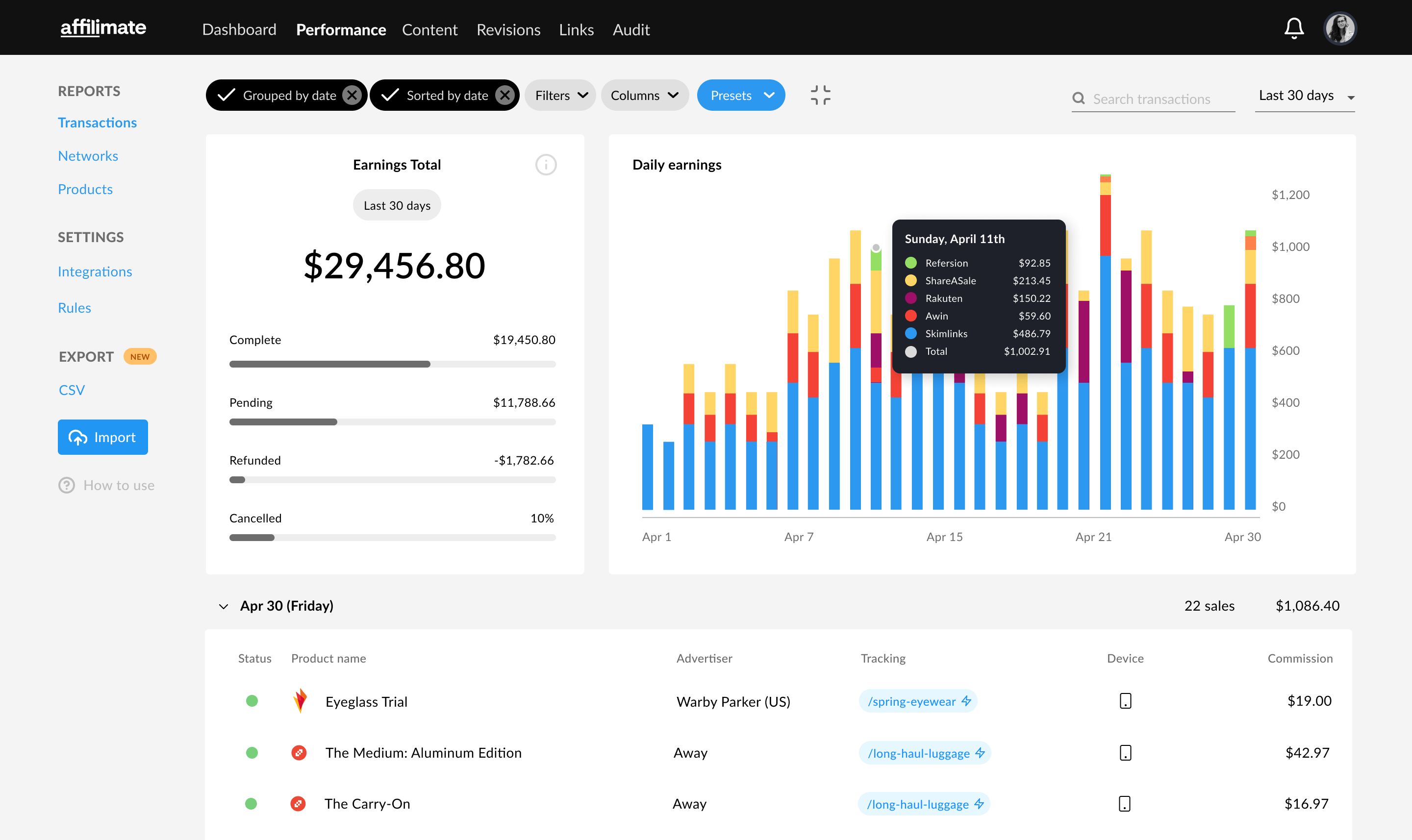 With more tools for creators coming to market, it's not enough to simply create content. Having strong strategies, sound business practices and the tools to back them up will make you stand out against the rest.
4. The pandemic-driven e-commerce acceleration is here to stay
Another trend that many affiliate publishers have seen the impact of this year: the multi-year acceleration of the ecommerce trend.
Consumers are heading back out with gusto, booking travel holidays, going on road trips, and dining out. As things continue to open up, people are looking for suggestions of what to do and what to buy to make the most of their newly found freedom.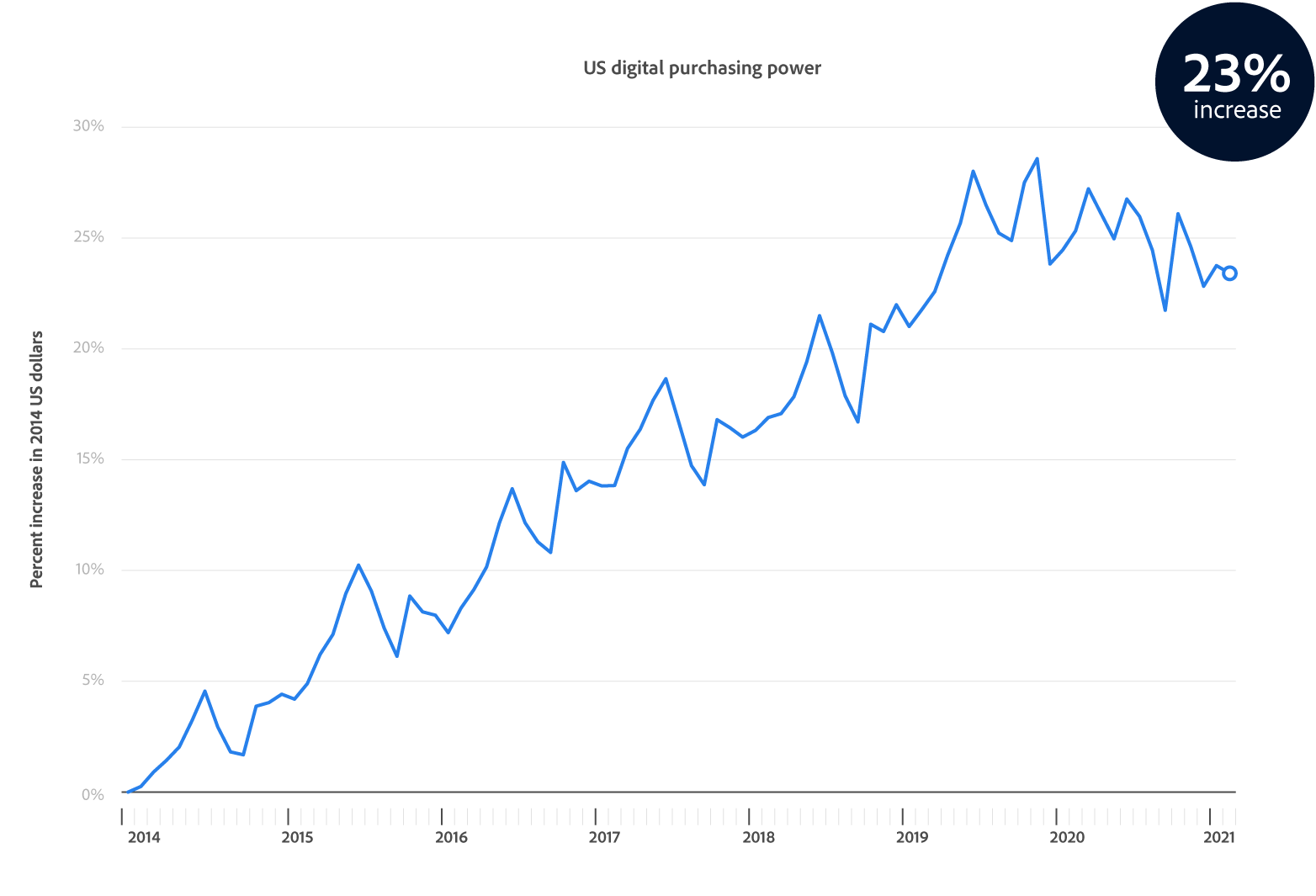 The pandemic also resulted in an e-commerce explosion that's here to stay. The Adobe Digital Economy Index reports that in March 2021, Americans spent an extra $8 billion online above what the normal projections predicted. The surge is showing no sign of stopping.
This means that a combination of both old and new trends will form the target markets for publishers and advertisers alike. Certain trends that emerged during Covid, such as outdoor activities and direct-to-consumer (DTC) sales will continue and old trends, like festival attendance and parties, will return as soon as it's safe.
5. Affiliate marketing on YouTube continues to grow
YouTube ranks as the second-largest internet search engine and is one of the best platforms for affiliate marketing. The platform creates a space where audiences feel close to content creators. The direct nature of videos allow better connections and trust to be built, and these are the cornerstones of effective affiliate marketing.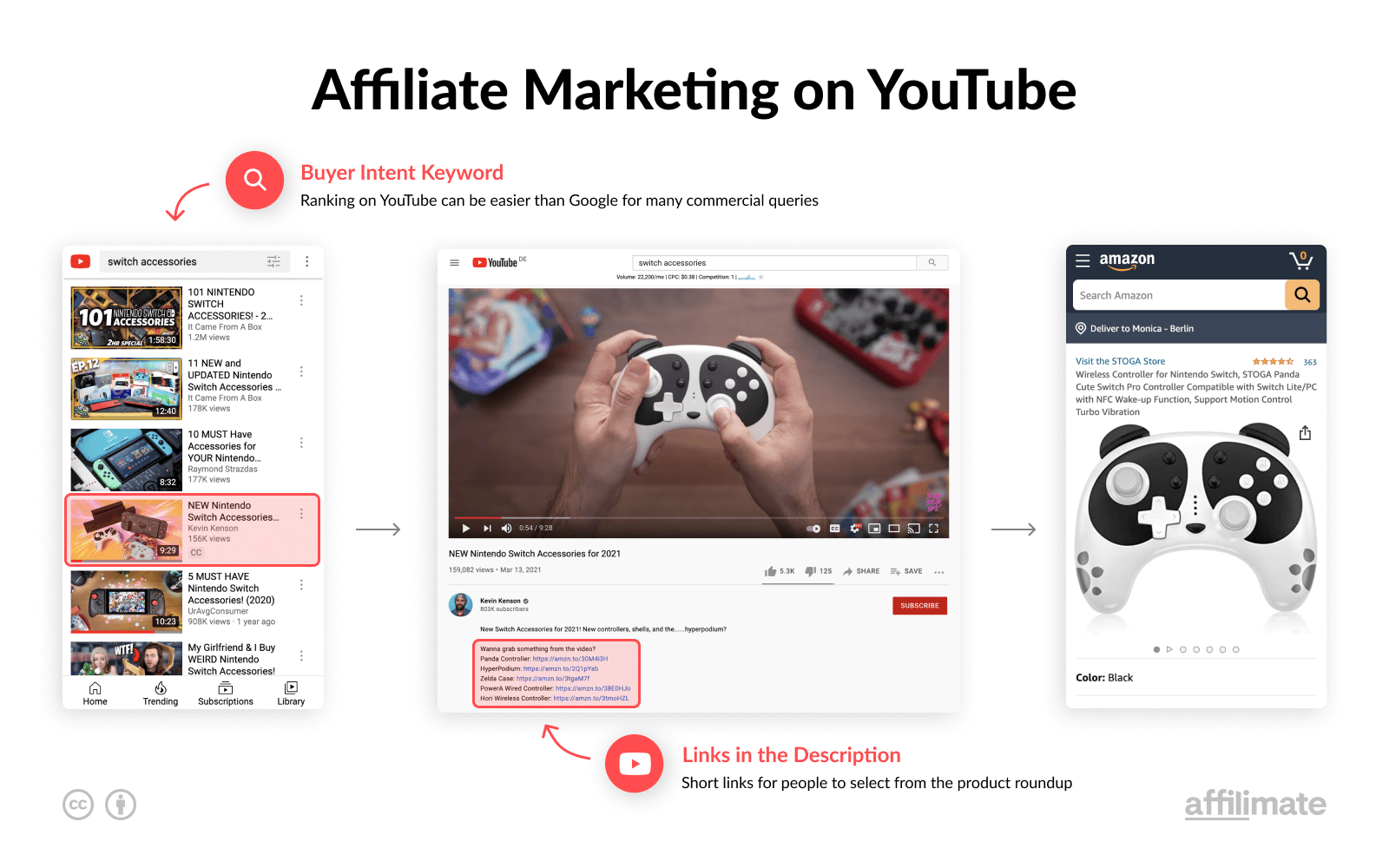 There are several reasons YouTube works for affiliate marketing, including:
It's highly favored as an educational platform. People gain more information from seeing how something works and learning about the intricacies of a product or service than from reading about it alongside a few photos.
There's not as much competition. Video content is more difficult to create than written content. There's not as much competition and buyer intent keywords are easier than they would be with blogs.
YouTubers are often the first to test and review new products. As advertisers continue to see ROI with YouTube content creators, the platform is becoming a go-to for launch strategies. This in turn attracts viewers, which attracts more advertisers, and so on and so forth.
If you're not on the platform, it's worth considering. Creating a YouTube audience complements your website, supplements your content, increases website dwell time, improves SEO, and remains one of the best free traffic sources in 2022.
6. Diversification from Amazon Associates
Amazon Associates has dominated the market because it caters to just about every niche and keeps all your business in one place. It's also one of the easiest ways to get started with affiliate marketing, because it's a platform that's honed its conversion and carries almost every imaginable product.
But Amazon has cut affiliate rates over and over again. It happened during the pandemic, it happened again in 2021, and it will without a doubt continue to happen in the future.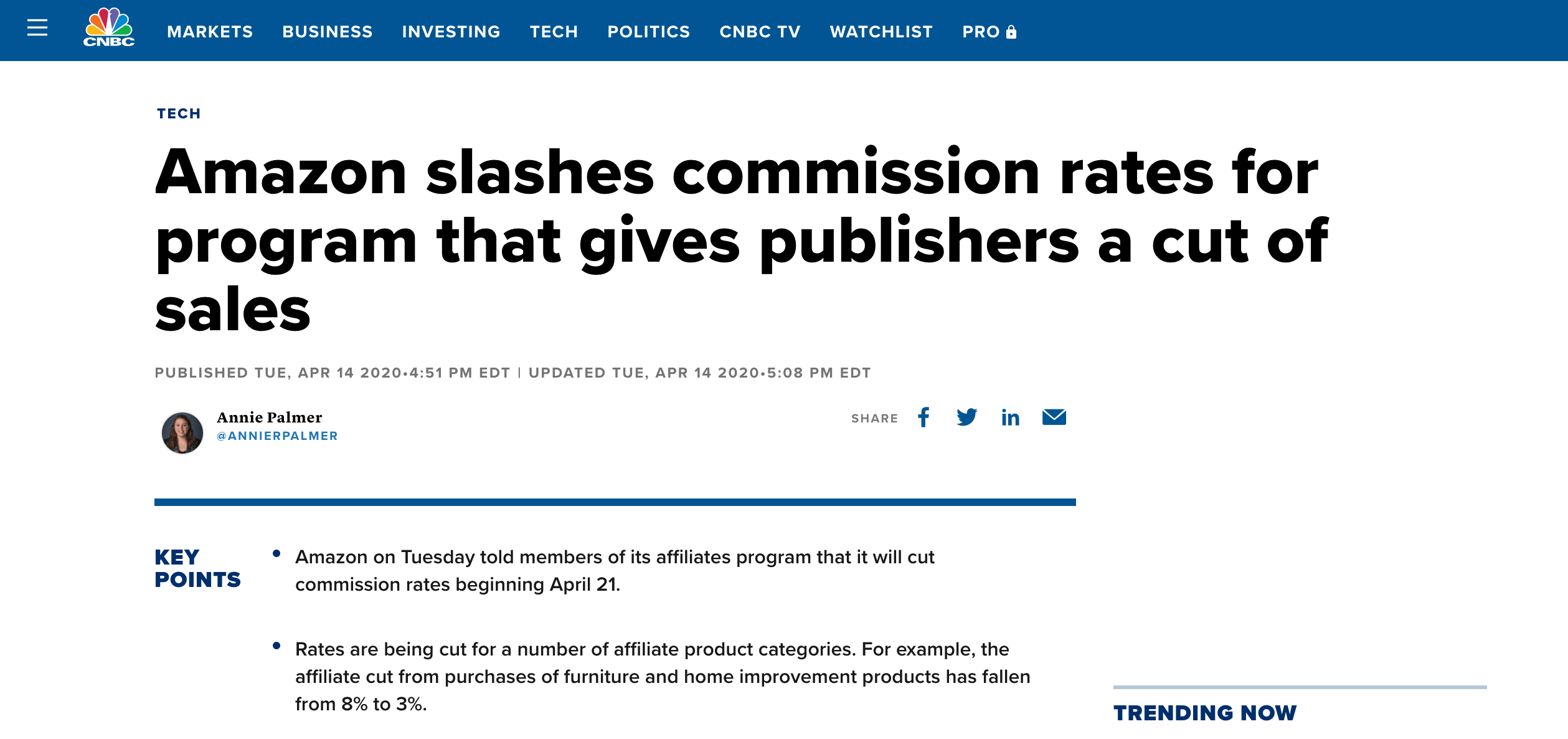 The program's lack of reliability stems from a distant relationship with affiliates. Amazon doesn't have many one-on-one interactions with its partners, meaning that you have very little recourse when they decide to slice commissions.
If you receive most or all of your income from Amazon Associates, a rate cut comes as a massive blow taking out a large chunk of your expected income with very few fallback options to make up the losses. Looking for Amazon Associates alternatives provides a buffer against these changes.
We certainly don't suggest "ditching Amazon", as it can be a good revenue stream and for many niches is virtually the only option. But if you're doing niche research today and are considering entering a new industry, make sure you have multiple ways to monetize.
7. Multi-channel approaches to affiliate marketing
As an affiliate, creating a direct connection with your audience leads to repeat buyers. What happens if that direct connection is cut off? Whether it's because of algorithms, getting banned, or the downfall of a channel (think Vine), many creators lose hard-earned audiences in a matter of weeks because they take a single-platform approach.
For this reason, you shouldn't rely on a single traffic source. There are two types of channels. Most channels, like social media platforms, are "rented". You don't control the rules there. On the other side, websites and email lists are "owned". That's your platform and data that you collect and choose what to do with.
Rented platforms are a great way to start an audience, but driving traffic to owned media is essential to future-proof your business against changes to social media platforms. Read our guide to email affiliate marketing for tips on adding this channel to your arsenal as a publisher.
Conclusion
Affiliate marketing is no longer a marker of spammy site or people just looking to make a quick buck. It's refining its public image, with a major focus on partnerships and authenticity.
This is good news for creators. More personalized relationships mean that you're in an excellent position to negotiate better commissions from the brands you choose to work with. Tracking your own data becomes increasingly more important, especially as privacy regulations solidify.
Check out Affilimate's Free 15-Day Trial to bring all your affiliate networks into a single dashboard and attribute your conversions back to content on your website.