12 Best Outdoor Affiliate Programs in 2023 (Based on Data)
By Monica Lent · Updated Jan 16, 2023
As a travel blogger, I've promoted a bunch of destinations where outdoor activities like hiking and camping are the main draw.
For some destinations, outdoor gear affiliate programs will net you as much or more than anything else you'll promote.
Plus with things being as they are, you can imagine that a lot of people will be taking socially-distanced road trips this year to national parks, going camping, and otherwise trying to get out of the house without getting too close to other people.
That's why it's the perfect time to talk about outdoor affiliate programs.
Specifically, which networks and merchants are worth offering as an Amazon alternative for your readers. After all, people who love the environment and spending time outdoors may be more inclined to support other businesses. And some of these programs have conversion rates that rival Amazon, with 2x commissions to boot.
Here's how we compiled this list of affiliate programs.
How we compiled this list of programs
First, we scraped and categorized affiliate links from dozens of top outdoors, camping, hiking, and hunting blogs.
We looked at both bigger outdoor blogs like Outside Online, Adventure Journal, Gear Junkie, and Field and Stream, as well as smaller, niche blogs focused on more specific activities (e.g. hiking, rock climbing, and skiing).
The best outdoor affiliate programs are then ranked by the most linked-to affiliate programs and merchants on established websites in the niche.
Before we dive in, here are a few observations and recommendations on the kind of products you can promote as an affiliate with an outdoors blog, based on trends we've spotted.
Which outdoor gear and experiences to promote as an affiliate
Outdoor gear like tents, trekking poles, sleeping bags, and binoculars are all surprisingly expensive accessories you can promote as an affiliate.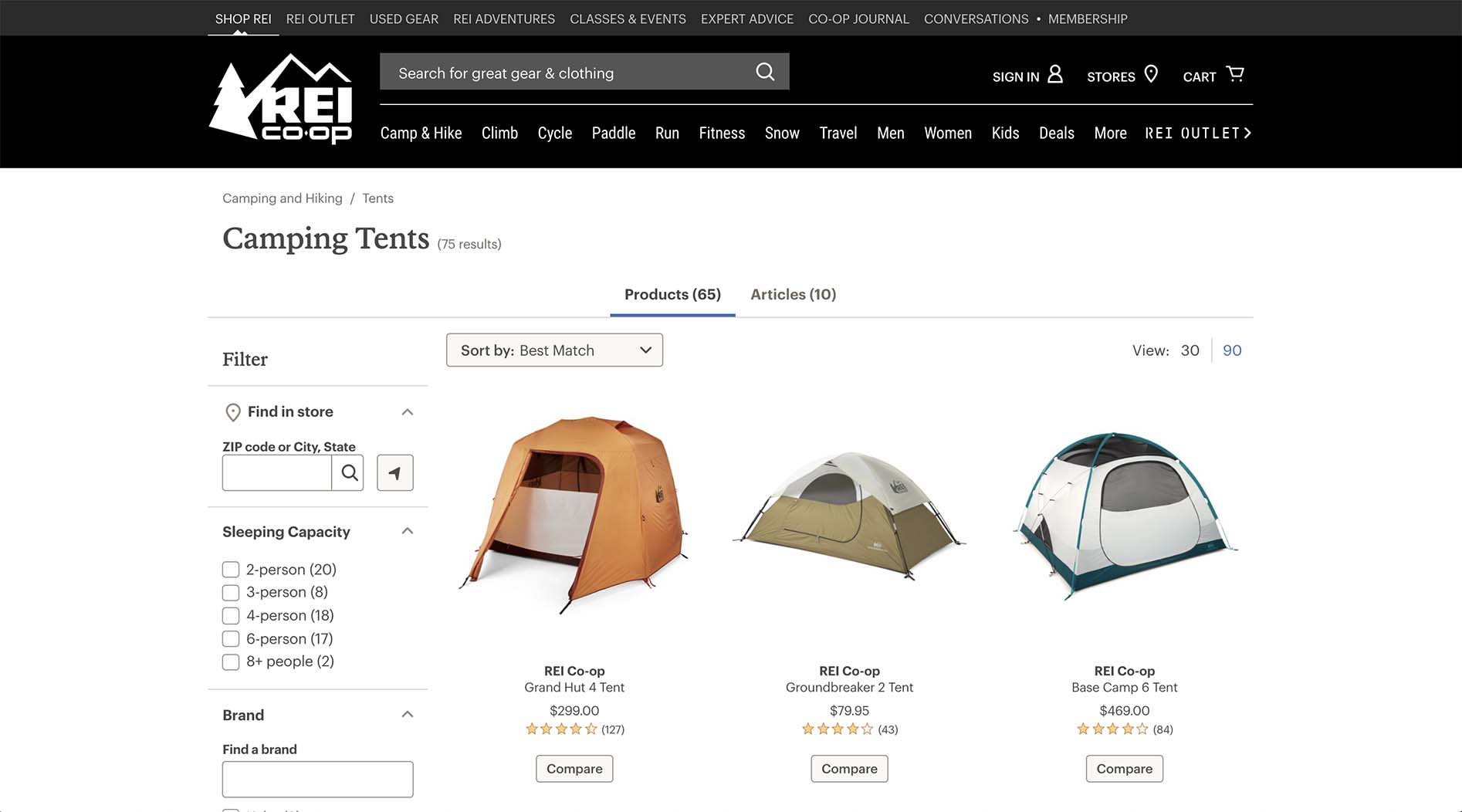 For instance, selling this first REI tent for four people would net you $14.95 in commissions. Trekking poles often cost $70-$100 or more, and sleeping bags and binoculars are all in the same price range.
Visit any retailer's ecommerce category pages, and you're sure to find an ordered list of their best-converting or highest margin items.
If you're already promoting travel affiliate programs, consider creating packing lists for different destinations. You can also promote RVs as an alternative to hotels and hostels, and hiking backpacks for travelers.
Finally, consider outdoor activities that are pricey to get into like skiing and snowboarding.
Without further ado, here's the most best outdoor affiliate programs, according to usage across the world's most popular outdoors, hiking, and camping blogs.
Outdoor Affiliate Programs
Outdoor gear and experiences fall into a ton of categories and niches. The main outdoor affiliate programs you'll find here cover outdoor gear and clothing, hiking, camping, RVing, backpacking, snowboarding, and hunting.
Here are the best outdoor affiliate programs to promote this year:
REI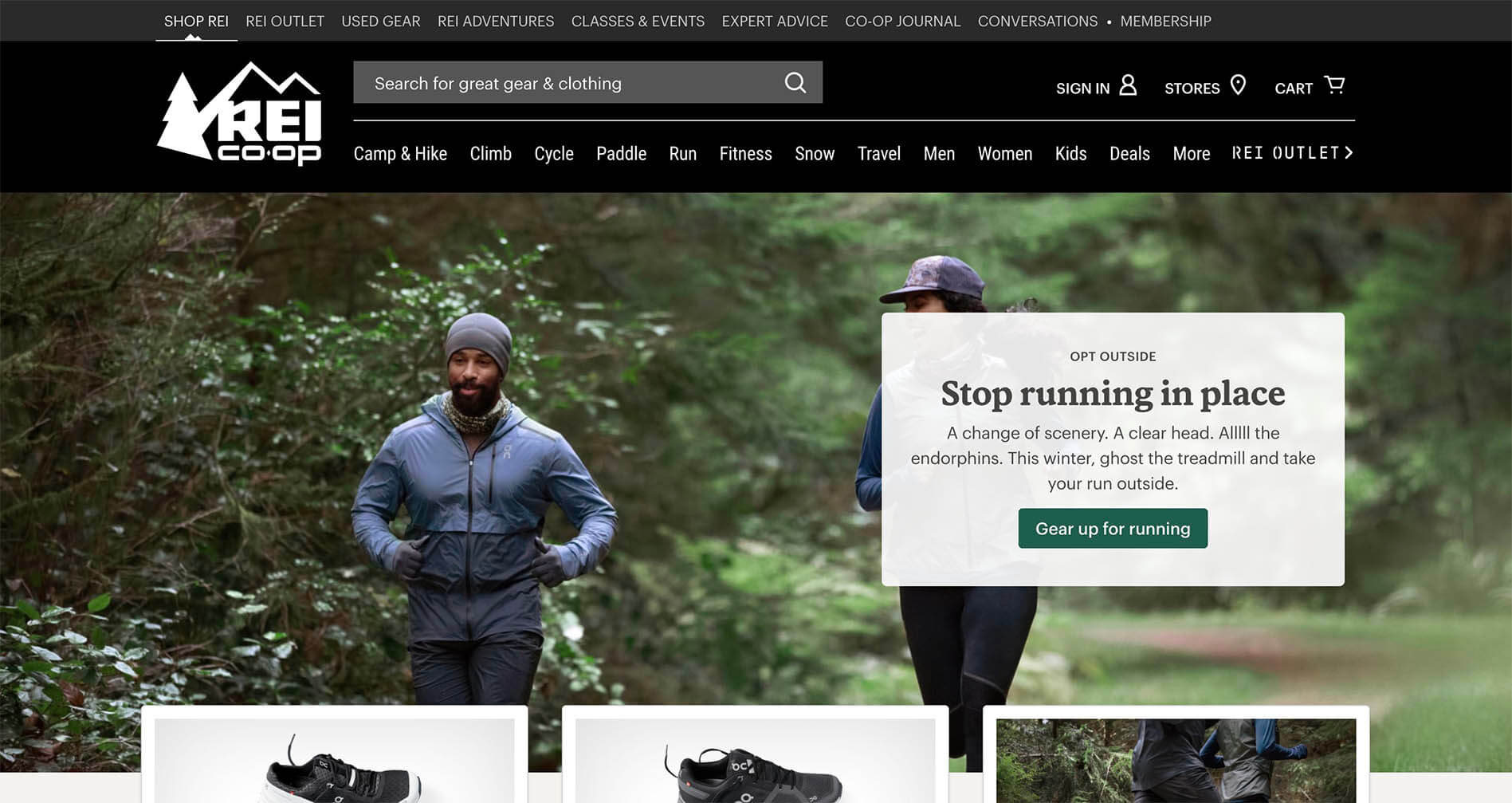 Program name: REI Affiliate Program
Network / Software: AvantLink
Commission: 5%
Cookie duration: 15 days
Brands: Arc'teryx, Black Diamond, Columbia, Merrel, Mountain Hardwear, Osprey, Outdoor Research, Patagonia, prAna, REI Co-op, Salomon, Shimano, and Smartwool.
Markets: US
Alternatives: Patagonia at 8%, or Osprey at 8%
REI is the most promoted affiliate program for outdoor gear after Amazon, according to our analysis.
It's not exactly a surprise, as REI is a trusted name with a lot of brand loyalty behind it. They offer a wide range of products from camping and hiking gear to gear for climbing, cycling, kayaking, running, snow sports, and more.
REI is a perfect brand to promote whether your website is focused on travel, nature, outdoors, or sports.
The tricky part is that AvantLink and REI are particular about who they accept into their program. So you'll need to apply with an established website for a chance to get accepted.
REI offers over 200 articles from popular brands like Arc'teryx, Black Diamond, Columbia, and Patagonia.
So if you're able to get in, those brand pages are a great place to start for insights into REI's most popular and high-converting products and product categories.
Backcountry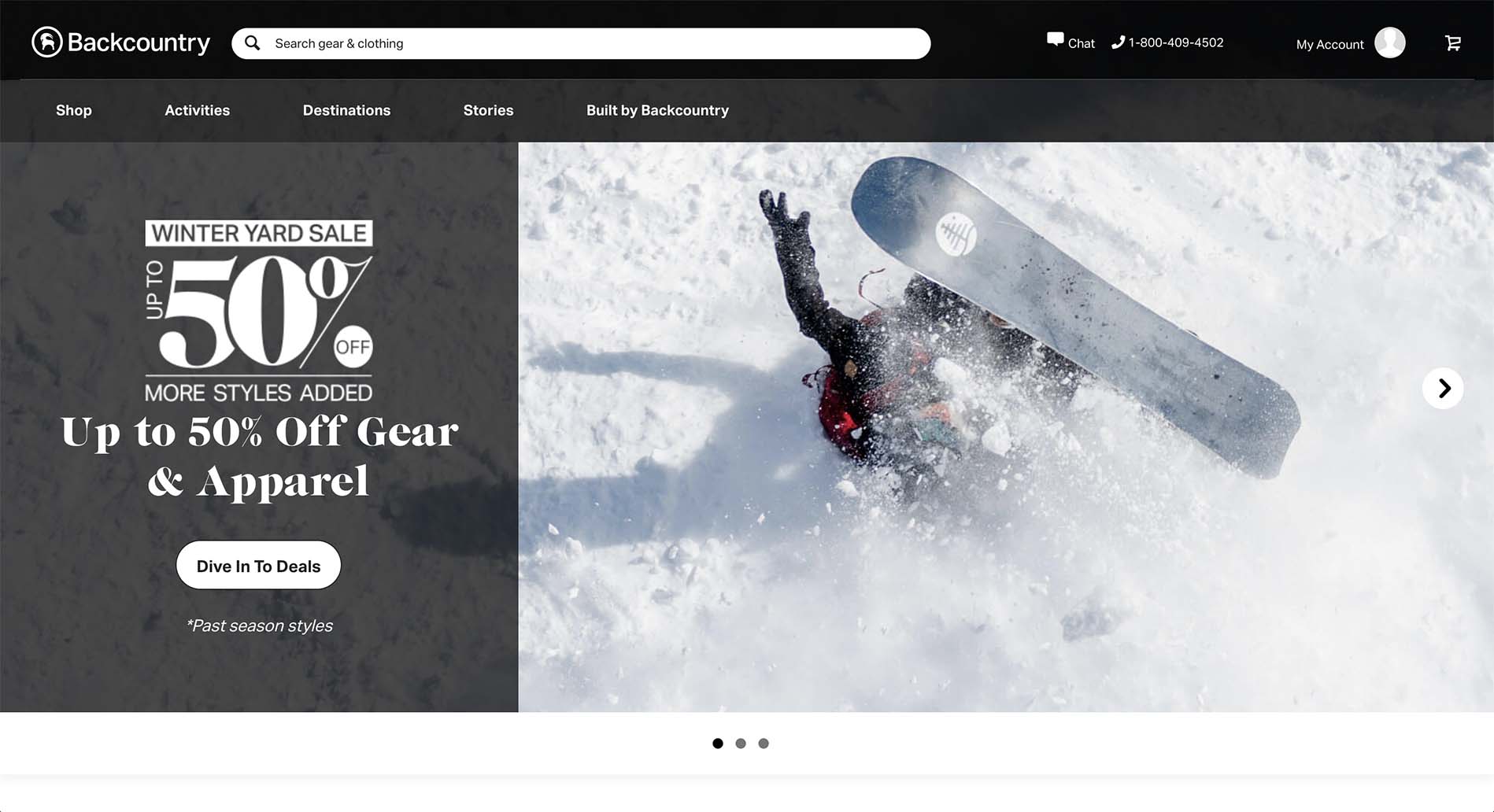 Backcountry comes in next, offering both its own clothing brands and tons of outside brands like Smartwool, The North Face, Oakley, Marmot, Smith, and Sorel.
Backcountry doesn't just offer outdoor clothing, but also gear like tents, backpacks, lifevests, they even sell kayaks!
The generous commission makes Backcountry a worthy affiliate link next to REI or Amazon, so you can test how they convert for your audience.
Bear in mind their website is not accessible from Europe, so it's really only suitable for sites with a strong US-focus.
Outdoorsy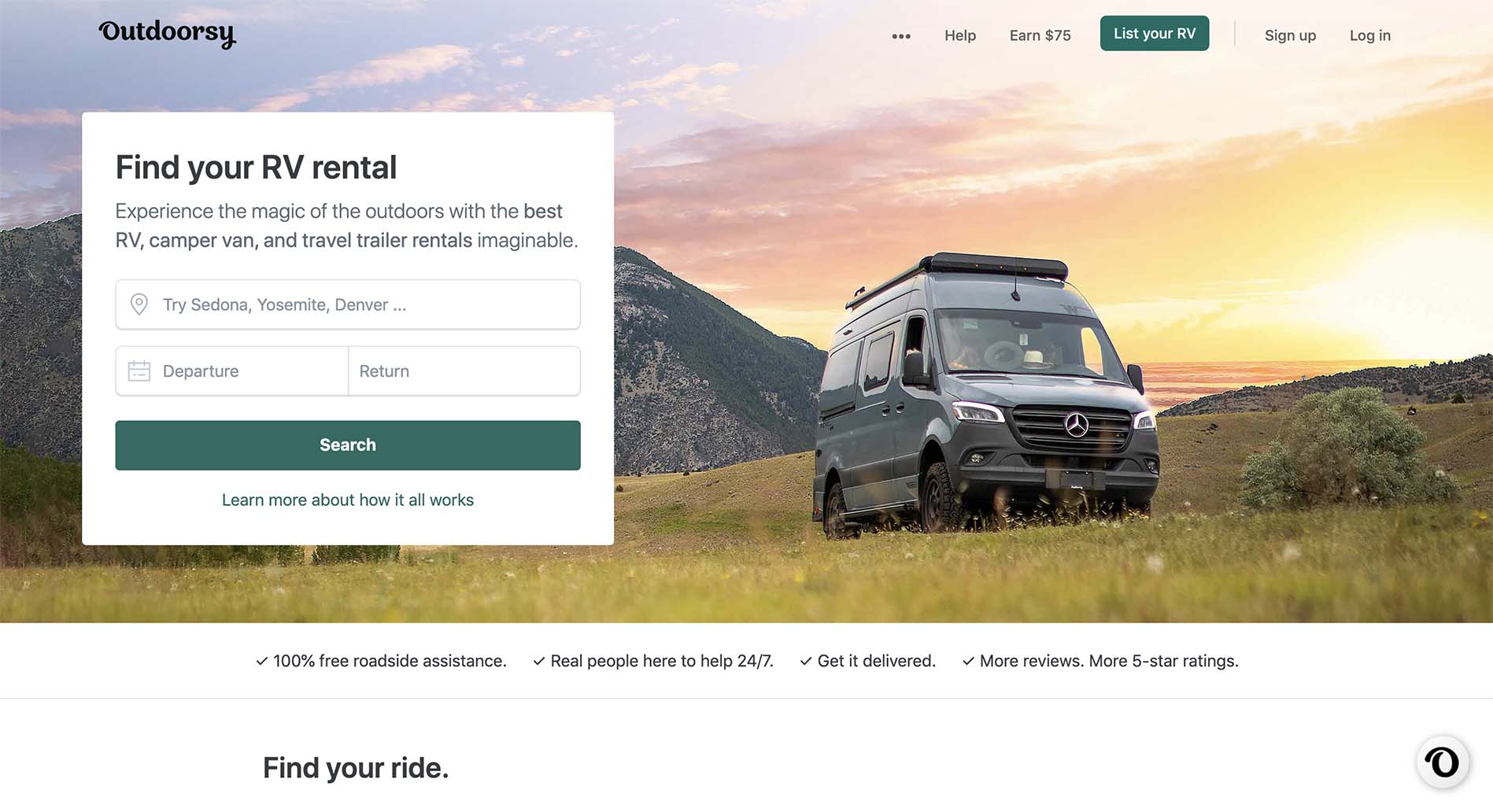 Program name: Outdoorsy Affiliate Program
Network / Software: AvantLink, CJ Affiliate, Tune (HasOffers)
Commission: $60.00 or more per booking
Cookie duration: 30 days
Markets: US, CA (AvantLink), US, CA (CJ Affiliate), US, CA (Tune (HasOffers))
Alternatives: RVShare at 5% for each stay, $7.00 for each new RV listed (CJ Affiliate), 6.4% for each stay, $7.00 for each new RV listed (FlexOffers), or Camping World at 4% commission
Who wants to take bets that RVing, renting camper vans, and hitting the road is going to be the most popular travel activities next Summer?
While hotels are some of the most lucrative affiliate programs for travel bloggers, RVs and camper vans take their place when it comes to destinations popular for their natural beauty.
Think about national parks and places famous for their camping and wildlife.
Apart from the solid commissions at $60+ per booking, Outdoorsy is available in both the US and Canada. So if you're outdoors activities in North America, there's a good chance you'll be covered.
Look no further than the Outdoorsy homepage for a roadmap (ha!) to their most popular places to rent an RV: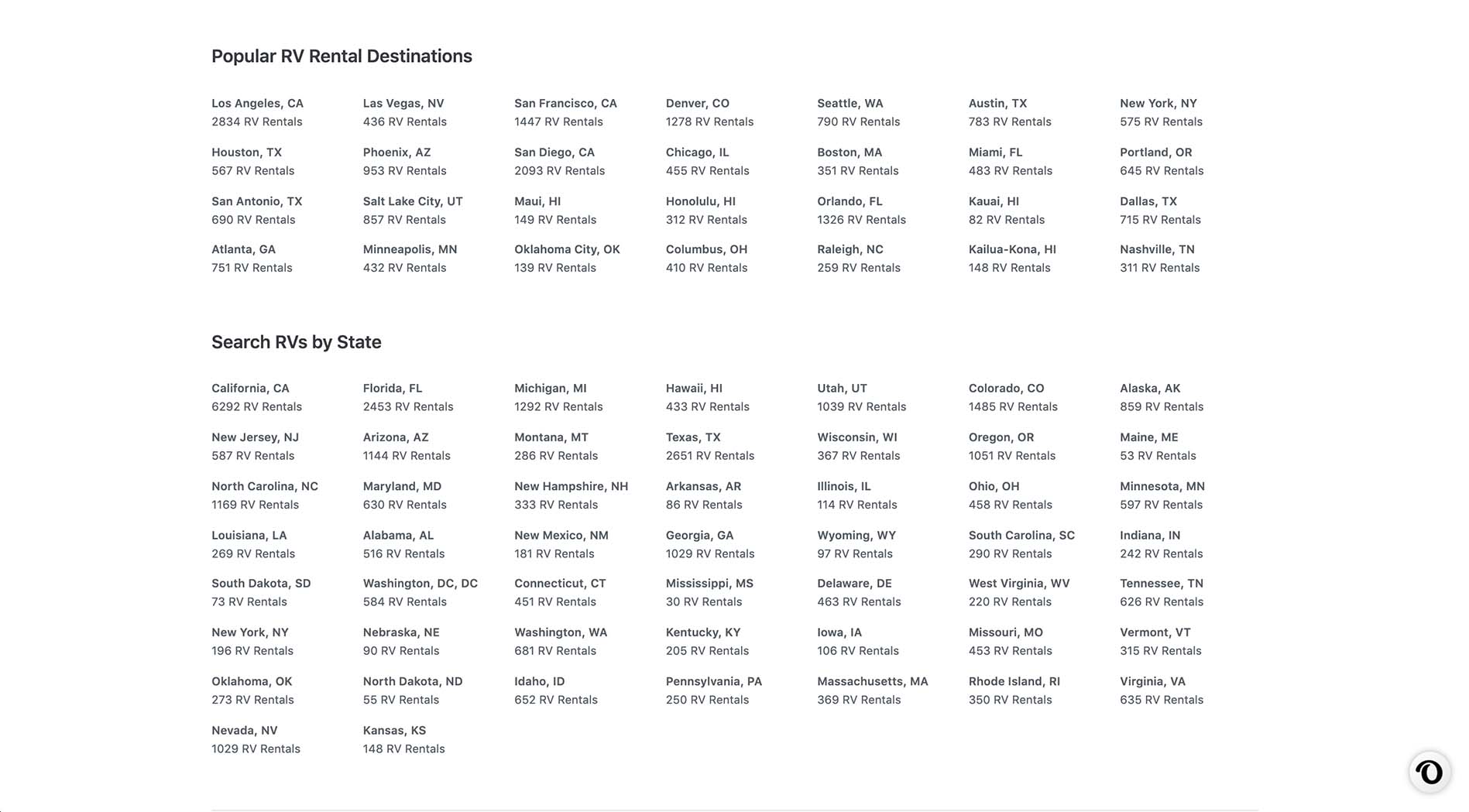 The great commissions and cookie period make this an excellent affiliate program for both travel and outdoors-focused websites.
You will need to reach $100 in earnings to trigger a payout from AvantLink, CJ, or Tune (formerly HasOffers). But with these commissions, that shouldn't be an issue.
Patagonia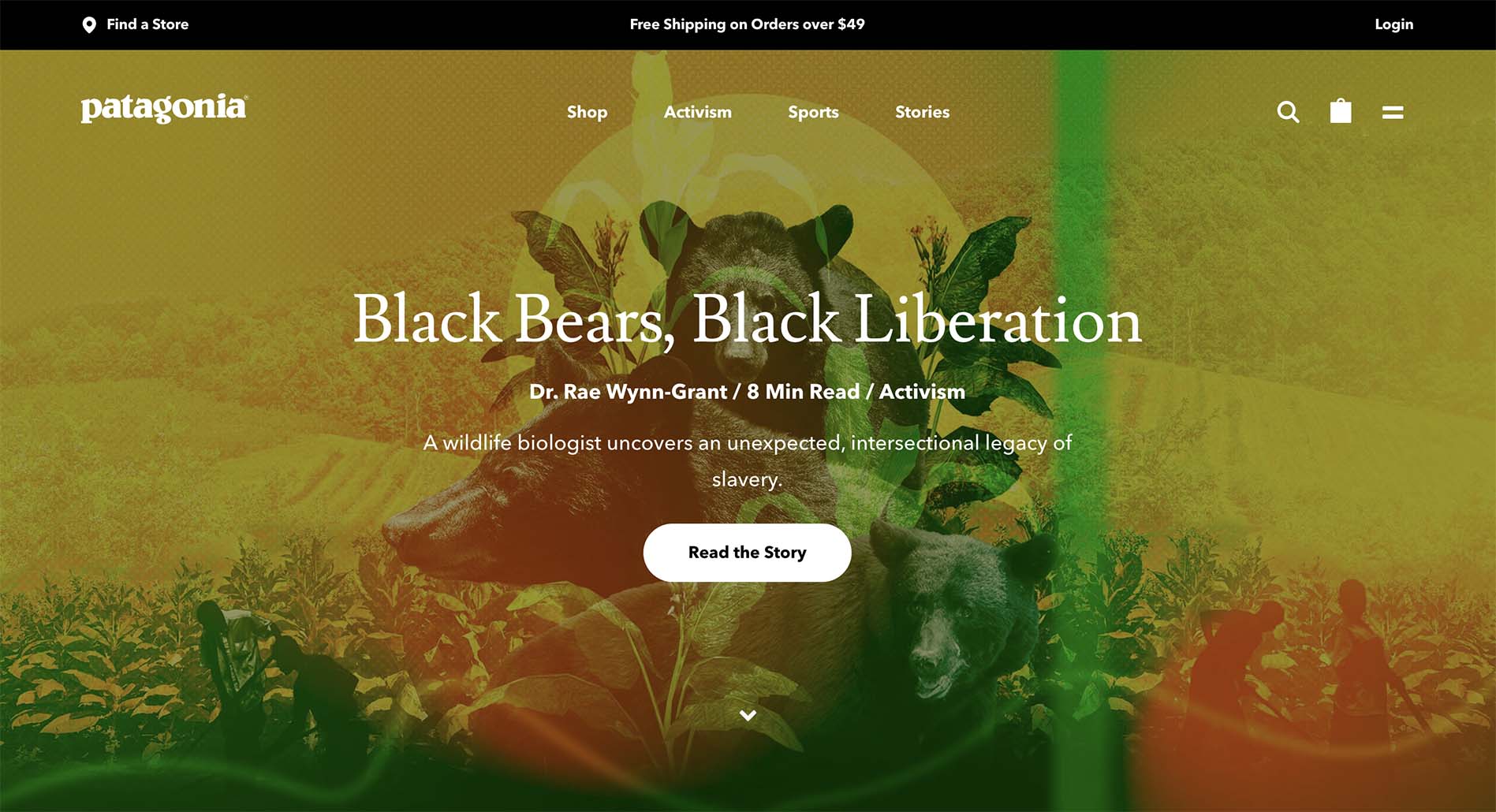 How many brands have a cult following like Patagonia? Brand loyalty is probably what explains Patagonia's strong 5.5% conversion rate (according to their landing page for affiliates).
That conversion rate coupled with an 8% commission, 90-day cookie period, and $150+ average order value, it's a program you could actually out-earn Amazon with.
What's interesting is that searching for Patagonia (Clothing Brand) in Google Trends reveals that it's popular in plenty of countries beyond the United States.
Japan, Norway, Canada, and Sweden are all searching for Patagonia and some of the most popular trending searches are for specific jackets and shorts.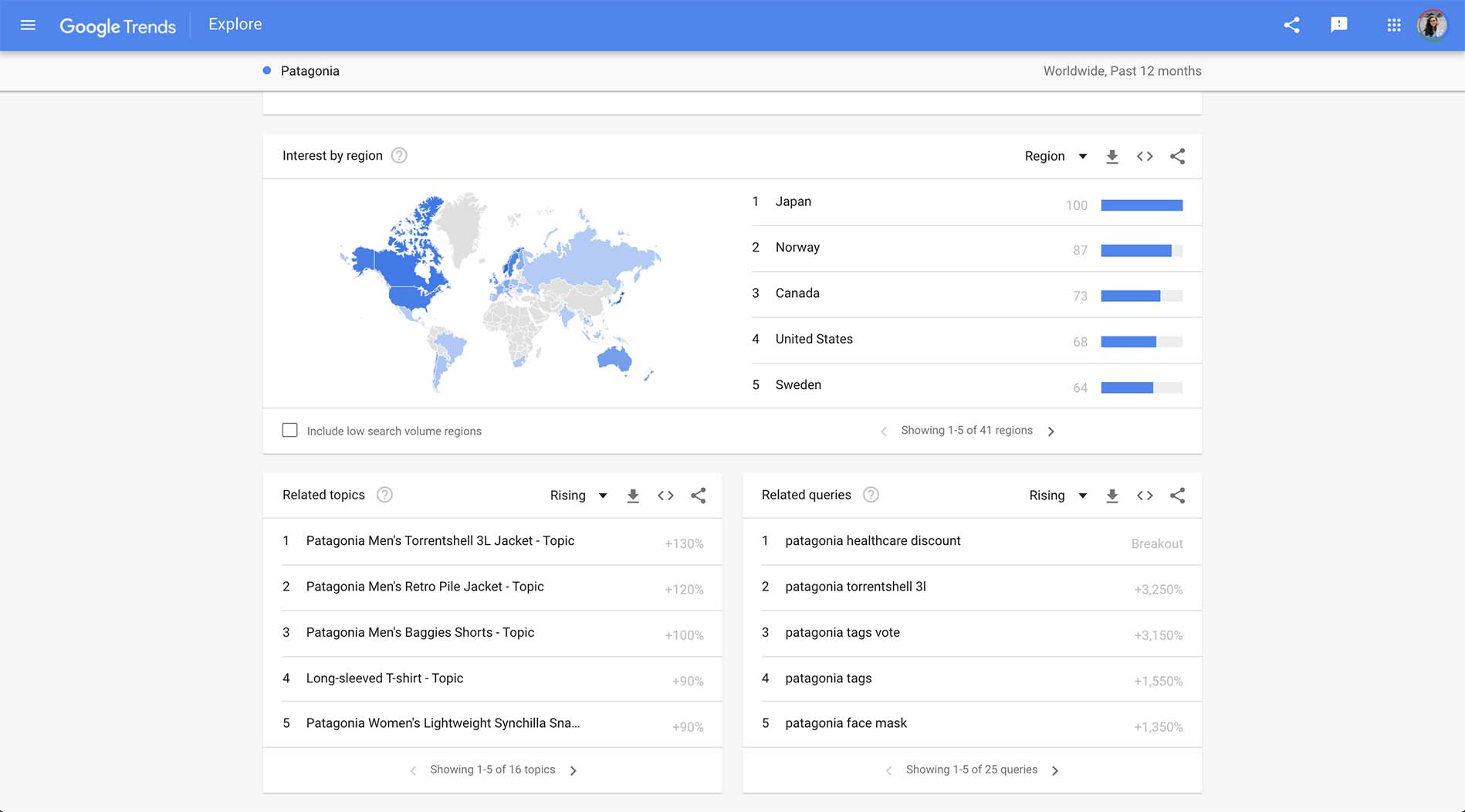 If you're looking to promote outdoors and travel-friendly clothing, Patagonia is a great program to test with your audience.
Osprey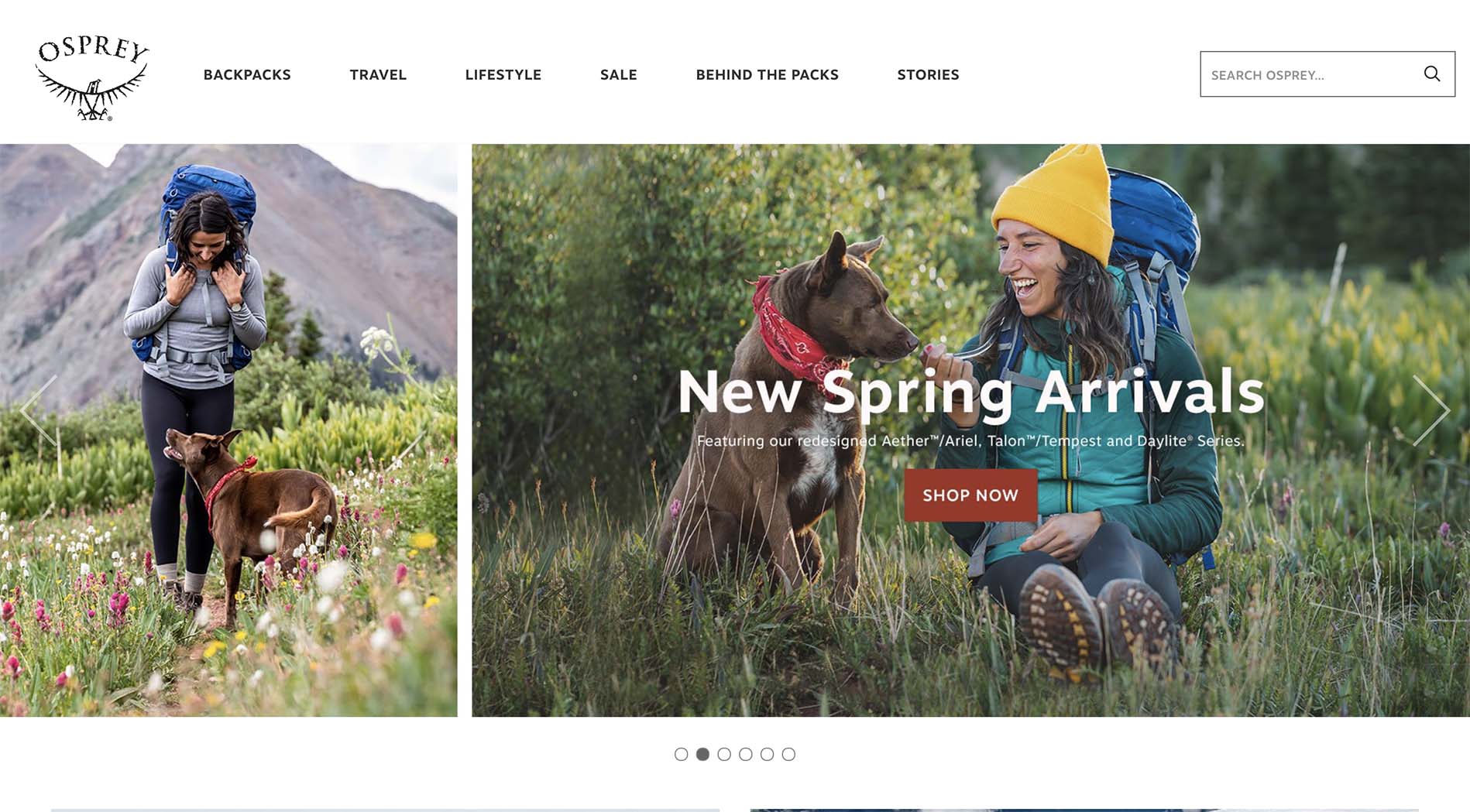 With an 8% base commission, 30-day cookie window, and an average order value over $150, the Osprey affiliate program checks a lot of boxes.
The tricky thing is that their main offering is backpacks, which most people tend to try on first in a store and then either buy then, or look up a specific brand and model afterwards.
Fjallraven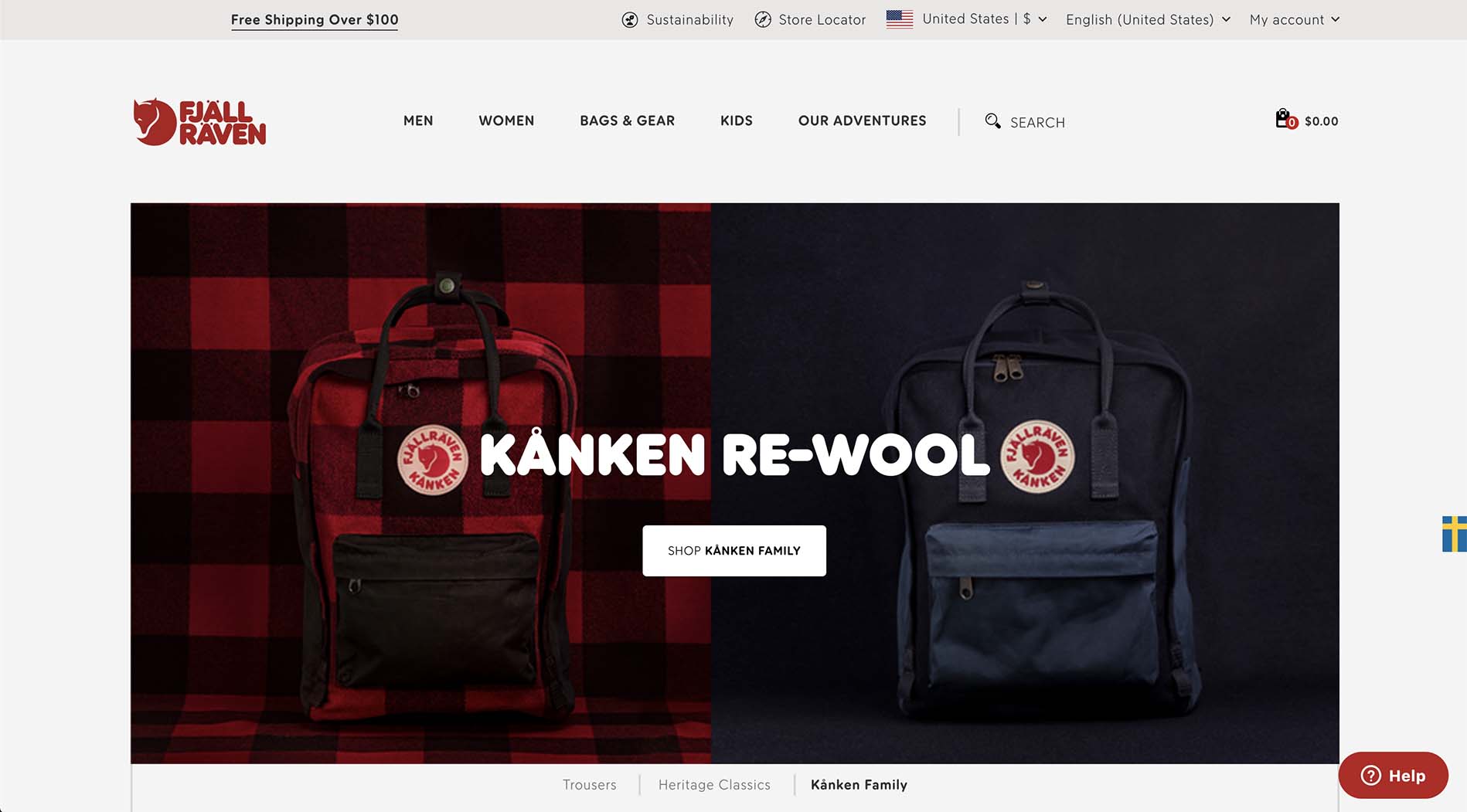 For most of the world wanting to promote Fjallraven as an affiliate, you'll need to go through another retailer like REI or Backcountry.
But if you happen to be in Australia, Fjallraven's local affiliate program could be a good fit for your website. It's available through AvantLink and offers a pretty 10% commission and 30-day cookie duration.
Given Fjallraven's products can be pretty pricey, I'd expect the average commissions are comparatively high.
Marmot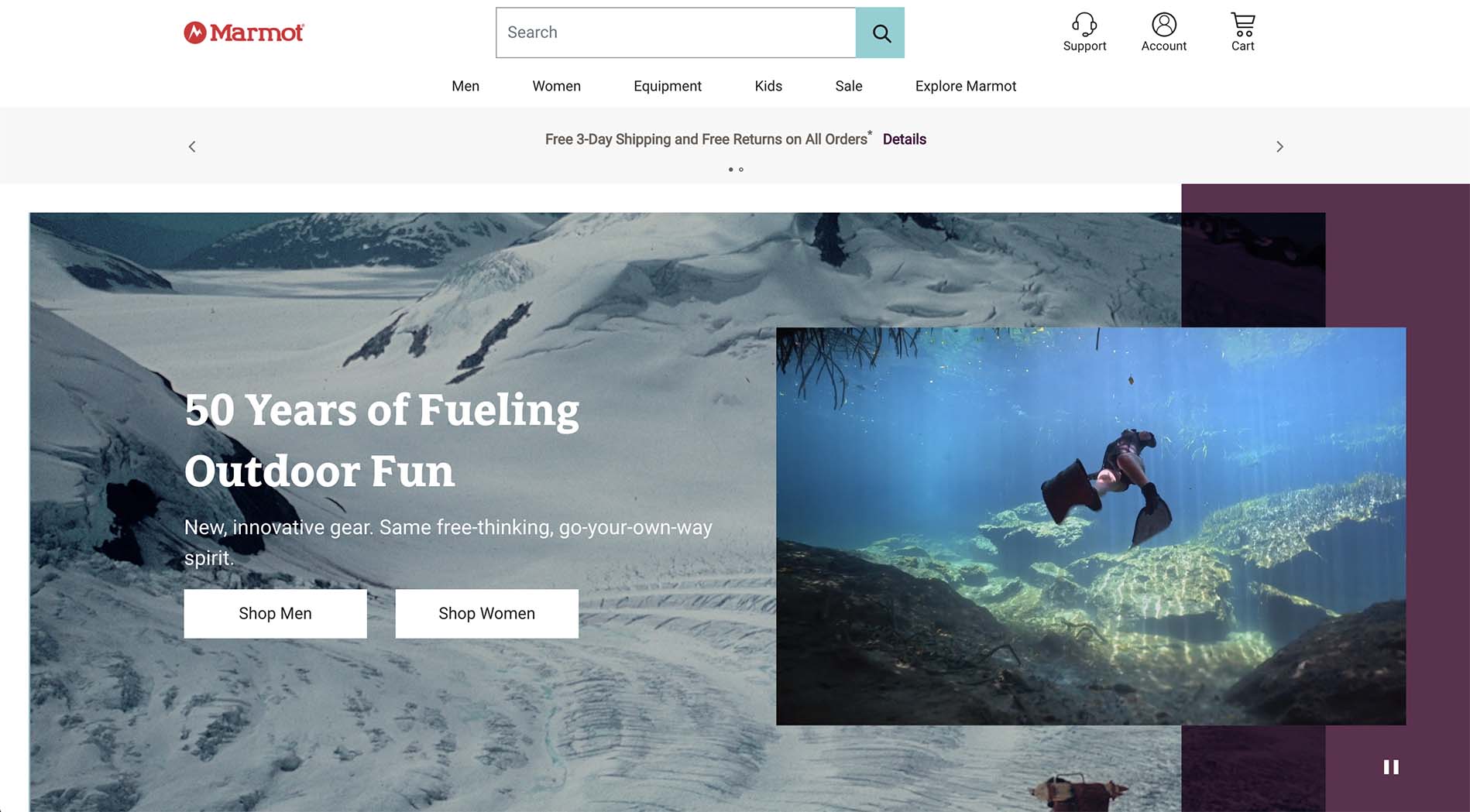 Marmot is an extremely popular brand for outdoor gear and clothing, and one of the most stocked brands at REI. Marmot stocks not just men and women's outdoor clothing, but also equipment like tents and sleeping bags. The company also offers steep discounts via their Sale page, at up to 50-70% off the typical price.
Camping World
Program name: Camping World Affiliate Program
Network / Software: Skimlinks
Commission: 4% commission
Cookie duration: days
Markets: US
Alternatives: Outdoorsy at $60.00 or more per booking, or RVShare at 5% for each stay, $7.00 for each new RV listed (CJ Affiliate), 6.4% for each stay, $7.00 for each new RV listed (FlexOffers)
Camping World bills itself as a "one-stop RV shop". And if you're not deep in the RV and van life world, you may not realize that RVing can be a very expensive way to get around. Camping World offers RV parts and accessories, including pricey items like generators and RV covers.
Although the affiliate program page on Camping World's website appears to pay a 6% commision, the actual commissions listed inside Rakuten and Skimlinks are both 4%.
Evo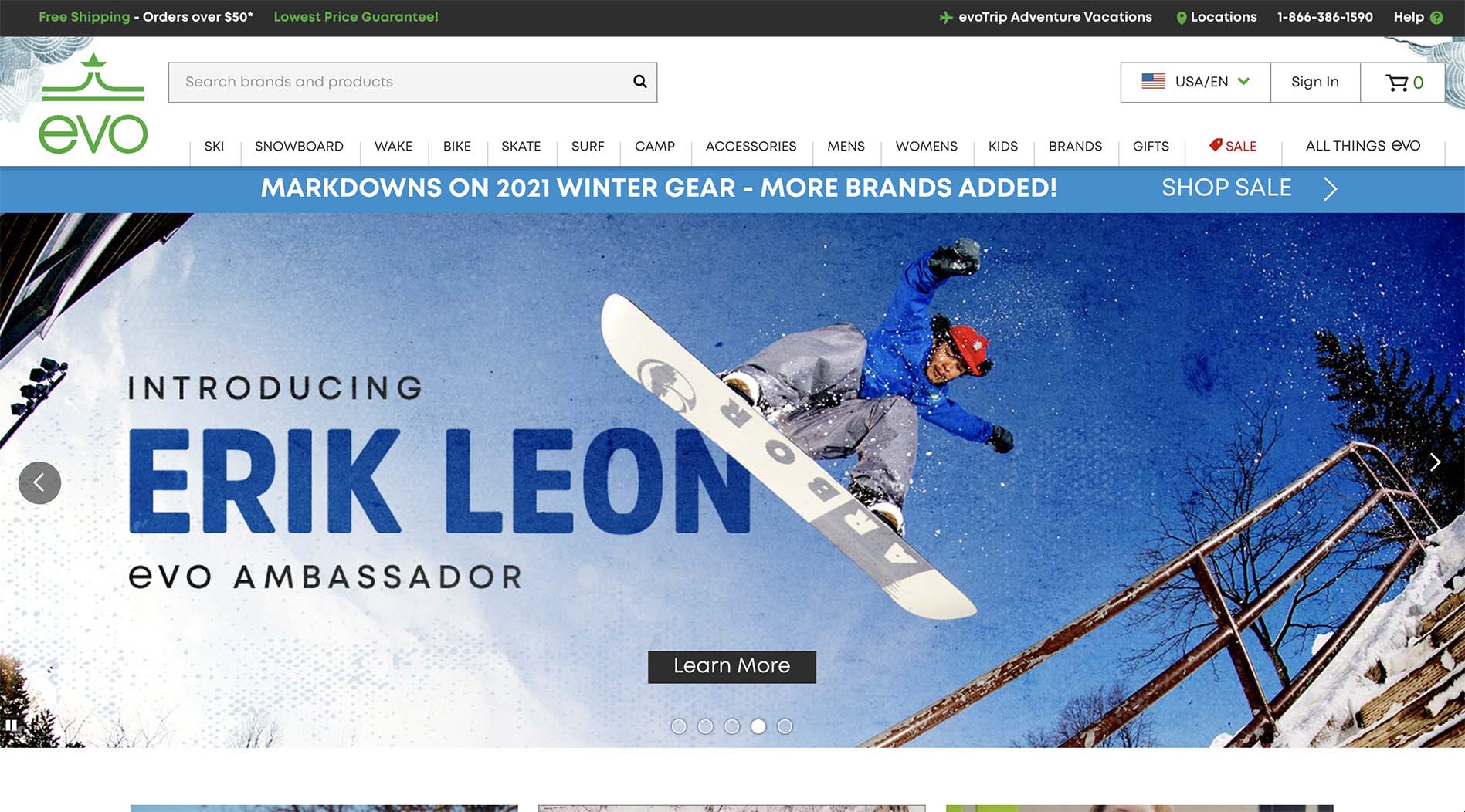 While promoting highly seasonal sports can be mean your income has peaks and troughs during the year, hobbies like skiing and snowboarding both have a lot of pricey accessories to go along with them. There are also a ton of Summer-specific activites like wake boarding, skating, and surfing.
The Evo affiliate program offers a 120 cookie duration, 12% commission, and access to a dedicated program manager.
Bass Pro Shop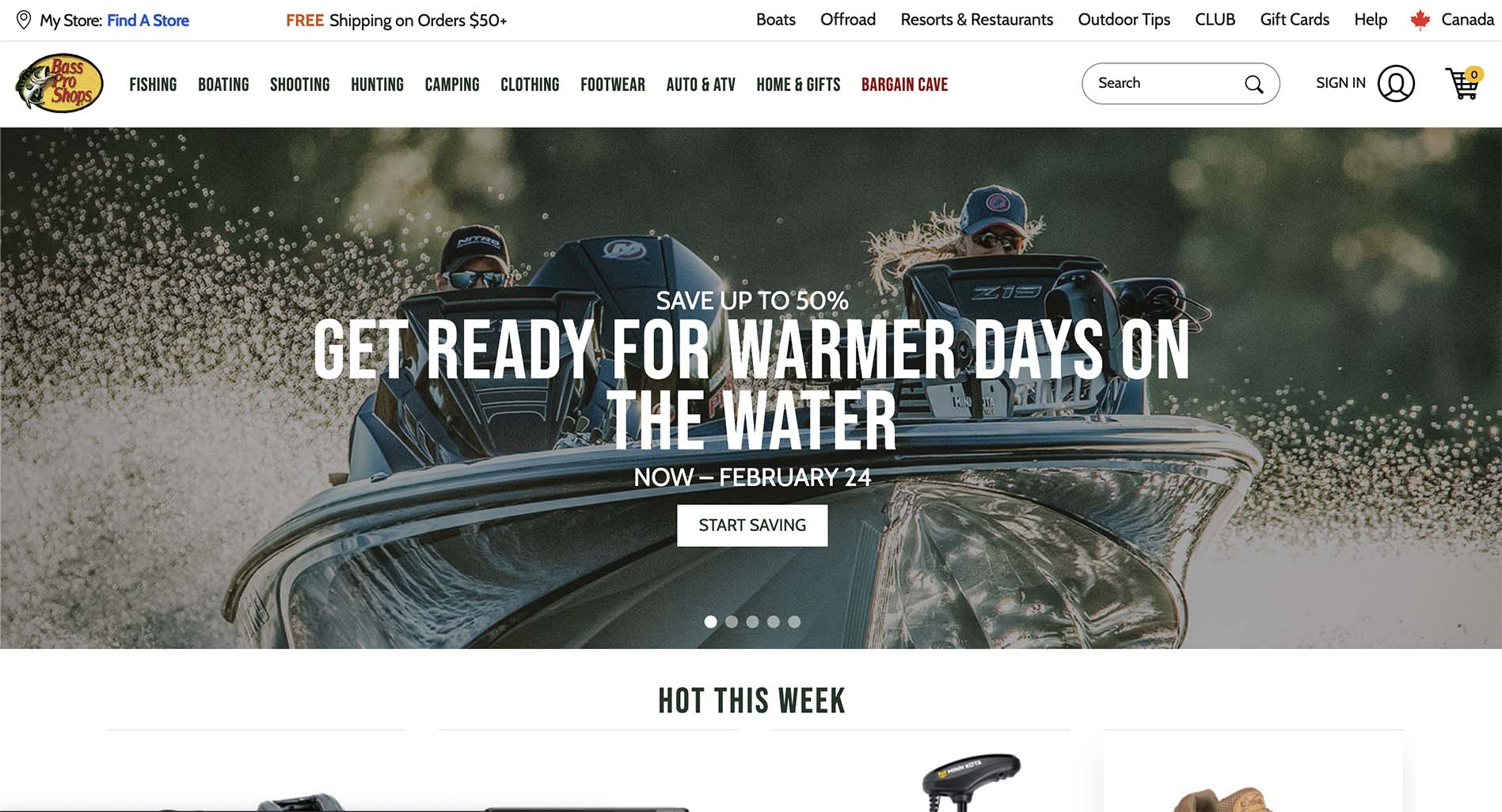 The great outdoors means different things to different people. And if your target audience is looking for survival gear or accessories for hunting or fishing, Bass Pro Shop and Cabela's (listed below) are both sure to be recognizable household names for people located in the US and Canada.
Cabela's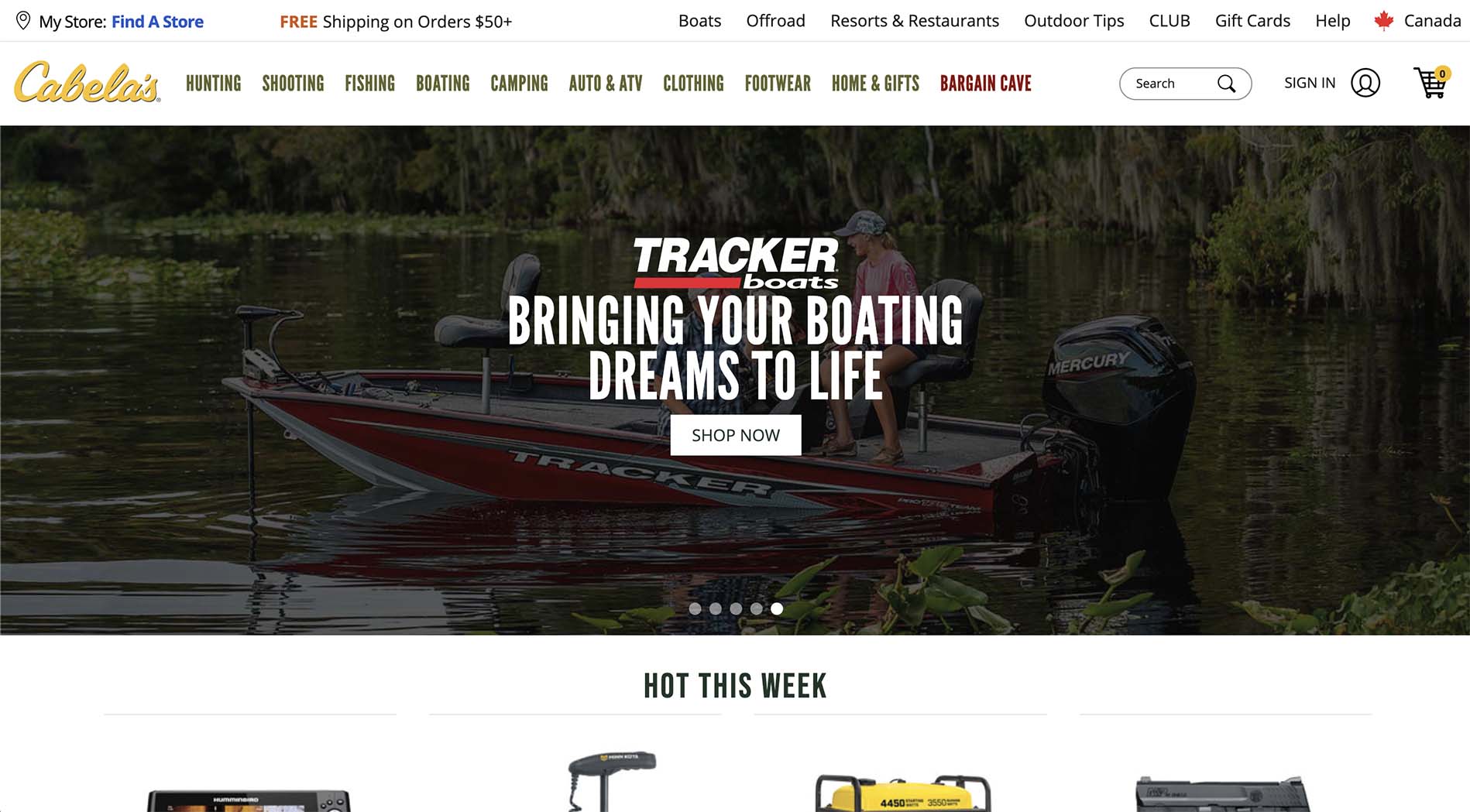 Program name: Cabela's Affiliate Program
Network / Software: Impact
Commission: 1% on guns, 2% on ammunition, 3% on everything else
Cookie duration: 14 days
Markets: US, CA
Alternatives: Bass Pro Shop at 1% on guns, 2% on ammunition, 5% on everything else, or Camping World at 4% commission
Cabela's also owns Bass Pro Shop, and you'll notice a number of similarities between their websites, not to mention the promotions they run.
North Face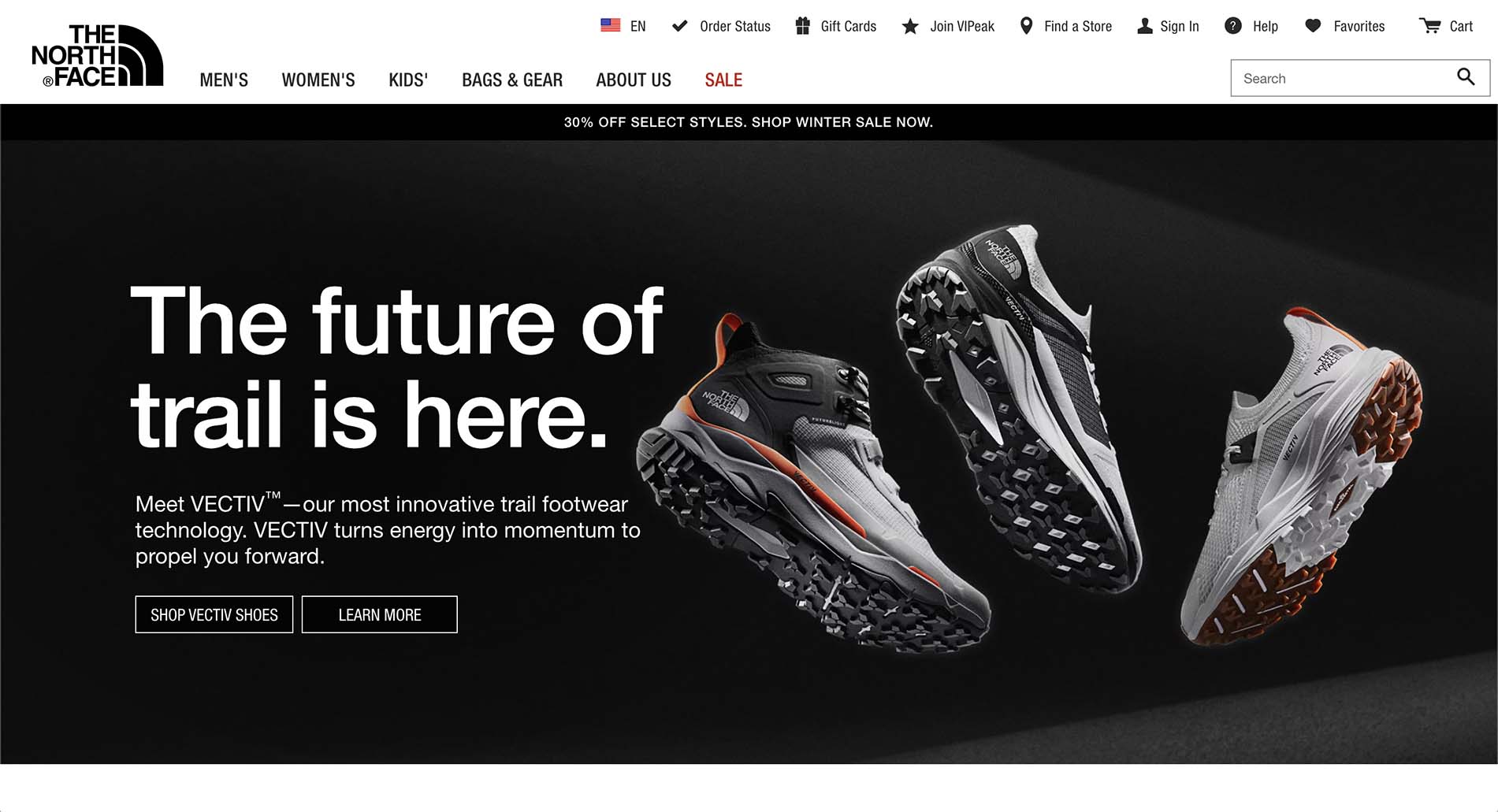 Finally, one of the best known brands for outdoor gear, The North Face. While you might be better off promoting The North Face through another retailer instead of directly, they do have a pretty favorable commission and cookie duration for affiliates located in Australia and the Netherlands.