8 Best Movie Affiliate Programs in 2023 (Based on Data)
By Irene Lopez · Updated Apr 19, 2023
There's a movie for everyone, no matter who you are or where you're from! Whether you're into horror, sci-fi, romance, adventure, mystery, thrillers, documentaries, animated cartoons – you name it, there's a good chance your local movie network has it.
Aside from the fact that the movie business caters to literally everyone under the sun, it's also a worthwhile investment for affiliates looking to expand their digital footprint.
The movie theater business is expected to grow in market size from $69.7 billion in 2022 to $92.4 billion by 2030 (a CAGR of 4.50% for the forecast period). That's despite the increasing popularity of OTT (Over the Top) streaming platforms and the availability of pirated content. The OTT segment, in the meanwhile, is expected to grow in market size from $202.5 billion in 2022 to $434.50 billion in 2027 (at a very cool CAGR of 16.5% for the mentioned forecast period).
Affiliate marketing is a no-brainer when you consider the huge popularity of movies. If you're passionate about movies and just as passionate about creating innovative and vastly engaging content on all things movies, this is one cat that's already in the bag.
Movie affiliate programs
These are the best movie and streaming affiliate programs, based on data:
Disney+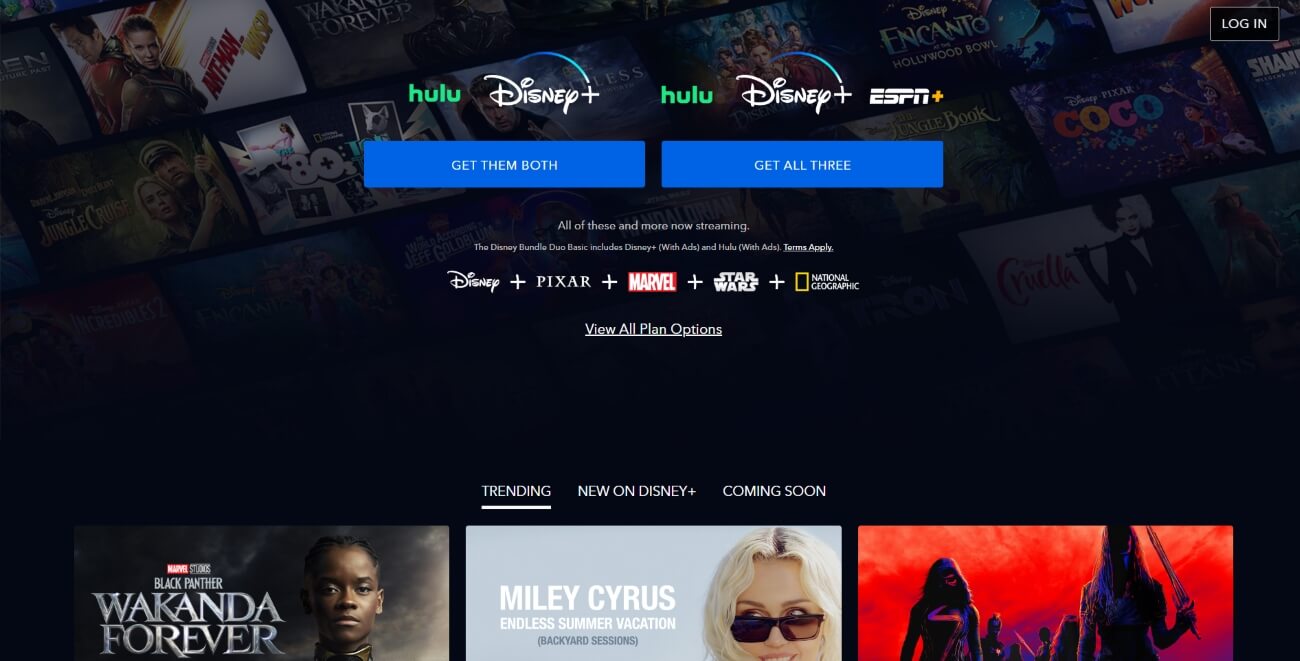 Program name: Disney+ Affiliate Program
Network / Software: Impact, Yazing, Sovrn
Commission: (Impact), $16.00 per Disney Bundle sale for ESPN+, Hulu and Disney+ (Yazing), $0.06 average EPC on Sovrn (Sovrn)
Cookie duration: 30 days (Impact), Not listed (Yazing, Sovrn)
Markets: US, PR, NL, UK, ES, FR, DE, IT, IE, AT, CN, AU, NZ (Impact), Global (Yazing), Global (Sovrn)
Disney+ is a name that needs no introduction, alongside other equally well-known names like ESPN+, Hulu, and Star+, all dwelling under the seasoned parentship of the Disney Streaming Company. Disney+ incidentally is the "streaming home" to the Disney, Pixar, Marvel, Star Wars, and National Geographic channels. That's aside from their selections of classics, the latest releases, and exclusive originals.
Disney+ pays for every qualified signup that comes in through your referral link. You'll also be provided comprehensive marketing tools in the form of banners, links, landing pages, and the latest marketing updates.
The Disney+ affiliate program is currently available on the affiliate networks Impact, Yazing, and Sovrn. Impact's expected earnings are not listed. On Yazing, expect to earn $16 per Disney Bundle sale for ESPN+, Hulu, and Disney+. In terms of cookie duration, on Impact, it's 21–30 days.
There doesn't appear to be any minimum payment requirement on the Disney+ affiliate program to cash out, and affiliates can expect their earnings to be transferred on a monthly basis.
iTunes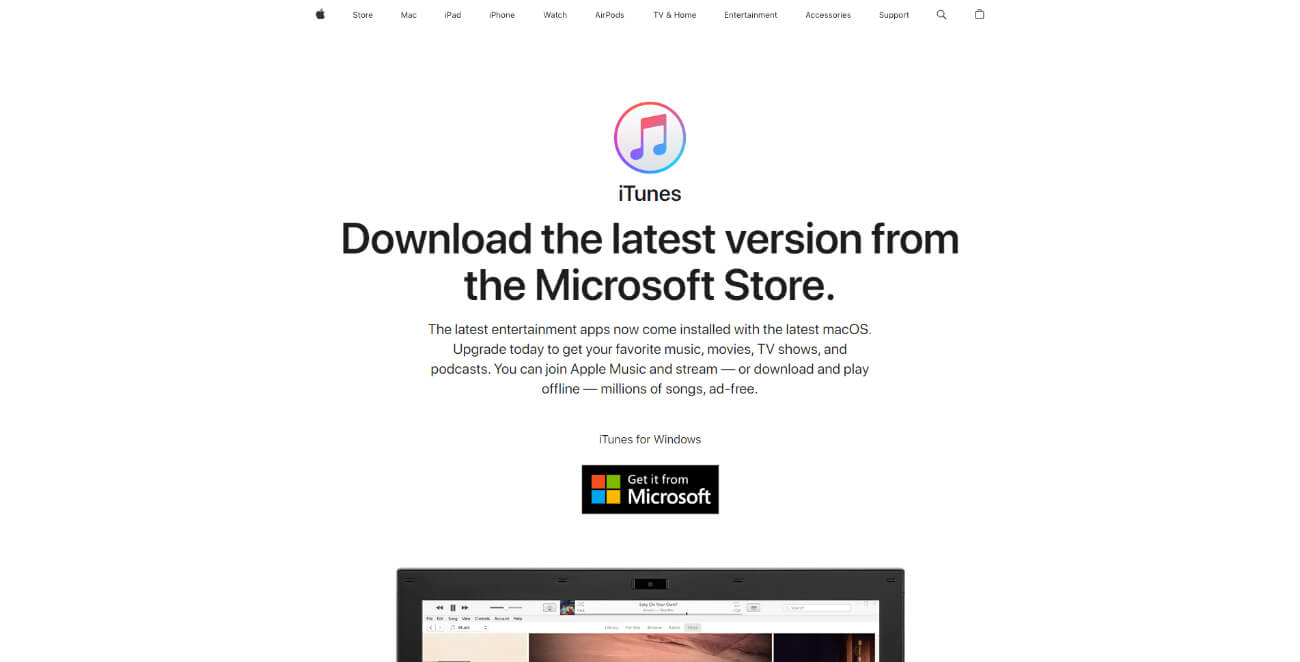 The iTunes Affiliate program has officially changed its name to the Apple Services Performance Partner Program. So, rather than having an independent program for the iTunes lineup, Apple has opted to bring all their channels under one umbrella.
The performance partner program covers Apple Music, Apple TV+, Apple News+, and Apple Podcasts memberships, as well as the sales of movies, TV shows, books, audiobooks and more, according to the blurb on the official website.
Potential affiliates need to submit an application form online depending on whether they're a content partner or "another" type of partner. You're a content partner if you already have content on the Apple Store as a record label, music studio, movie studio, podcaster, or book author/publisher.
Other partners comprise ad networks, app developers, content websites, and deal/loyalty partners, for which Apple offers limited partnership opportunities. Apple has made it clear that they're looking for volume and quality when it comes to partnerships.
Incidentally, Apple also has a standard partner program and a premier partner program. The premier program is by invitation only.
Commission structures are dependent on the channel you're monetizing. Apple does give you a preview player that you can install on your website to drive more engagement in addition to other marketing assets.
Amazon Prime Video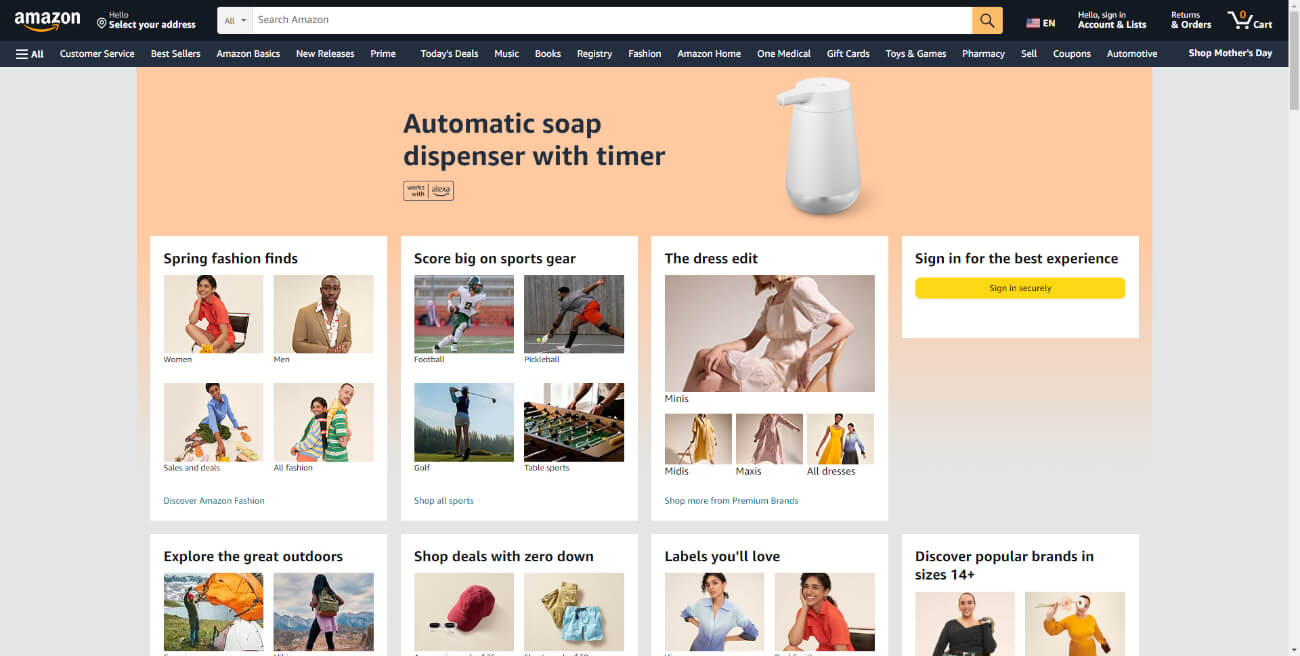 Amazon Prime Video is currently the number 1 SVOD (Streaming Video on Demand) player in the US, edging out Netflix to the number 2 spot, although admittedly, it's by a tiny margin of just 1%. Although the commissions on the platform aren't as high as other players on this list, Prime Video still has the potential to sell like hotcakes, given its sizable market value.
Side note and affiliate marketing tip: If you're an affiliate content creator looking for inspiration, hop on over to Collider, Vulture, or PasteMagazine to get ideas on the type of drool-worthy content you can create as an affiliate marketer to promote Amazon Prime Video. Listicles are trendy, as are show lists for the current month.
The Amazon affiliate program is currently available at its home base Amazon Associates and through the external affiliate network Sovrn. Review the detailed commission structure to understand the commissions for the sub-type you're monetizing.
For example, an eligible customer who successfully signs up for the Amazon Prime Video free trial fetches you $2, while it's $2.50 for a successful sign-up to the Amazon Video Channels Free Trial through a third-party video subscription.
Worth noting is that Amazon Associates has a cookie duration of just 24 hours.
Hulu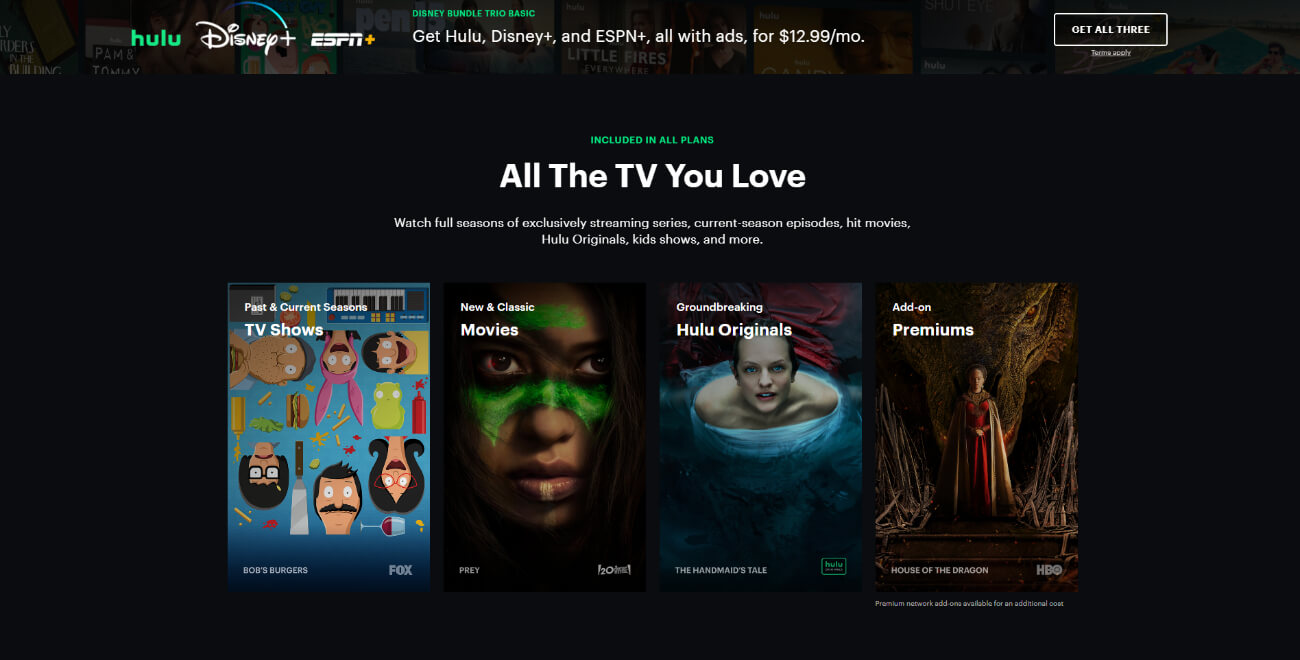 Program name: Hulu Affiliate Program
Network / Software: FlexOffers, Sovrn, Skimlinks, Yazing, My Lead
Commission: $9.60 payout per commissionable subscription sale, $1.60 per free trial sale of commissionable subscriptions (FlexOffers), $0.05 average EPC (Sovrn), $0.00-$10.00 per sale depending on the SKU lists: student discount, free trial and paid plans of commissionable subscriptions (Skimlinks), $16.00 per sale (Yazing), $10.59 per Credit Card Submit (My Lead)
Cookie duration: 14 days (FlexOffers), Not listed (Sovrn, Skimlinks, Yazing, My Lead)
Markets: US
There's a lot that Hulu offers for OTT lovers. The streaming service has an extensive library of assorted hit TV series and films, Hulu originals such as the acclaimed The Handmaid's Tale, The Looming Tower, Future Man, Marvel's Runaways, The Path, 11.22.63, Casual, and Castle Rock, to name but a few.
Aside from movies and TV shows, Hulu also provides live news, entertainment, and sports.
Hulu's affiliate program is available on a few different affiliate networks, such as FlexOffers, Sovrn, Yazing, Skimlinks, and MyLead, and commissions vary depending on the platform. FlexOffers does $9.60 per commissionable subscription sale and $1.60 per free trial sale of commissionable subscriptions. Sovrn follows an EPC (Earnings per Click) model where you will earn $0.09 per click.
For Skimlinks, the commission can vary from $0 to $10 per sale depending on the specific SKU type, and for MyLead, it's $10.59 per credit card submit.
The Hulu program through FlexOffers has a cookie duration of 14 days.
Sling TV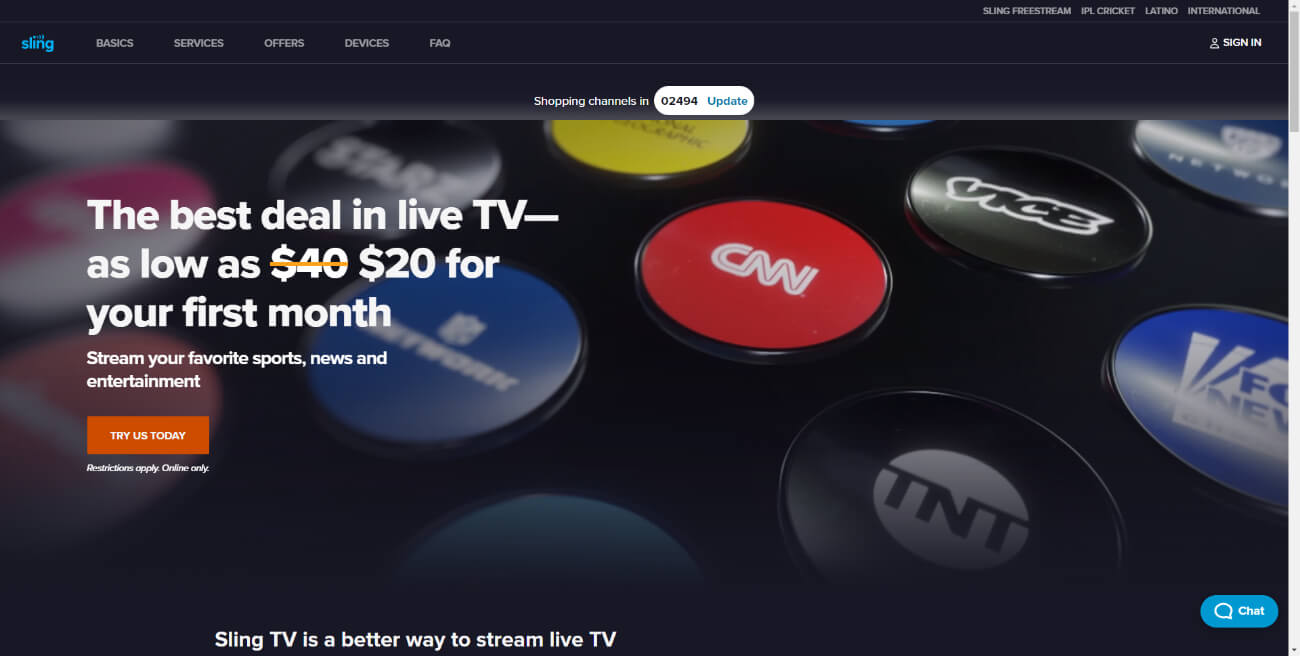 Program name: Sling TV Affiliate Program
Network / Software: FlexOffers, Yazing, Skimlinks, Sovrn
Commission: $2.40-$16.00 per sale depending on the package purchased, excluding free trials (FlexOffers), $0.00-$5.00 for new subscription sales, $20.00 per recurring subscription sale (Yazing), $0.00-$30.00 per sale depending on the subscription purchased (Skimlinks), $0.03 estimated EPC (Sovrn)
Cookie duration: 45 days (FlexOffers), Not listed (Yazing, Skimlinks, Sovrn)
Markets: Global
Sling TV, from Dish Network, has the unique distinction of being the only app-based for-US TV service on this list that offers access to live TV stations. It's also got a low entry point — as low as $40 per month, $20 for the first month for new signups, with no annual contract commitment.
ESPN, ESPN2, HGTV, AMC, and more than a dozen other TV stations are on offer. But users can opt for more diverse offerings with international programming rounding up the total number of channels on offer to more than 150. Another attractive USP for affiliates is the cookie duration of 45 days.
Sling TV's affiliate program is currently available only in the U.S. and Puerto Rico, and program leads must be domestic to qualify for the affiliate program. Affiliates get paid for referring qualified subscribers. If you're a high-turnover affiliate marketer, you can opt for custom commission structures by connecting with Sling TV
Paramount+ (formerly CBS All Access)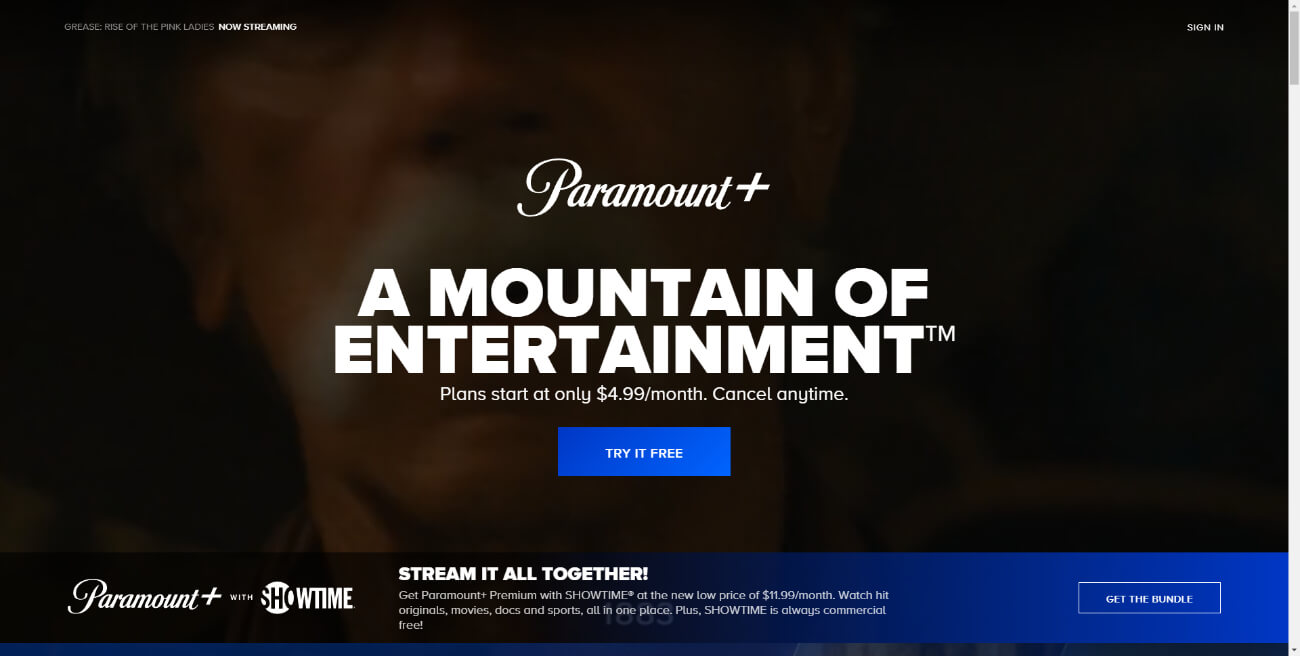 Paramount+ (formerly CBS All Access) has a large library of video content that devoted TV watchers will surely enjoy, including shows from CBS, BET, Comedy Central, Nickelodeon, MTV, VH1, and more.
The affiliate program is currently available on FlexOffers, Skimlinks, and Sovrn. Payments range from $7.2 per confirmed subscription on FlexOffers to $13.5 for confirmed subscriptions on Skimlinks.
On FlexOffers, your referrals can sign up through your referral link to get a 1-week free trial. These referral links can be placed on your display ads, text links, social media content, email newsletters, and blogs. Bear in mind that this offer is valid for the US only and only for referrals above 18 years of age with a valid credit card.
Worth noting is the cookie duration of 10 days. In other words, as Paramount+ clarifies, referrals are considered for commissions only if they take place within 10 days of the action. You'll also get the pay-outs for recurring subscriptions or returning customers.
AMC Networks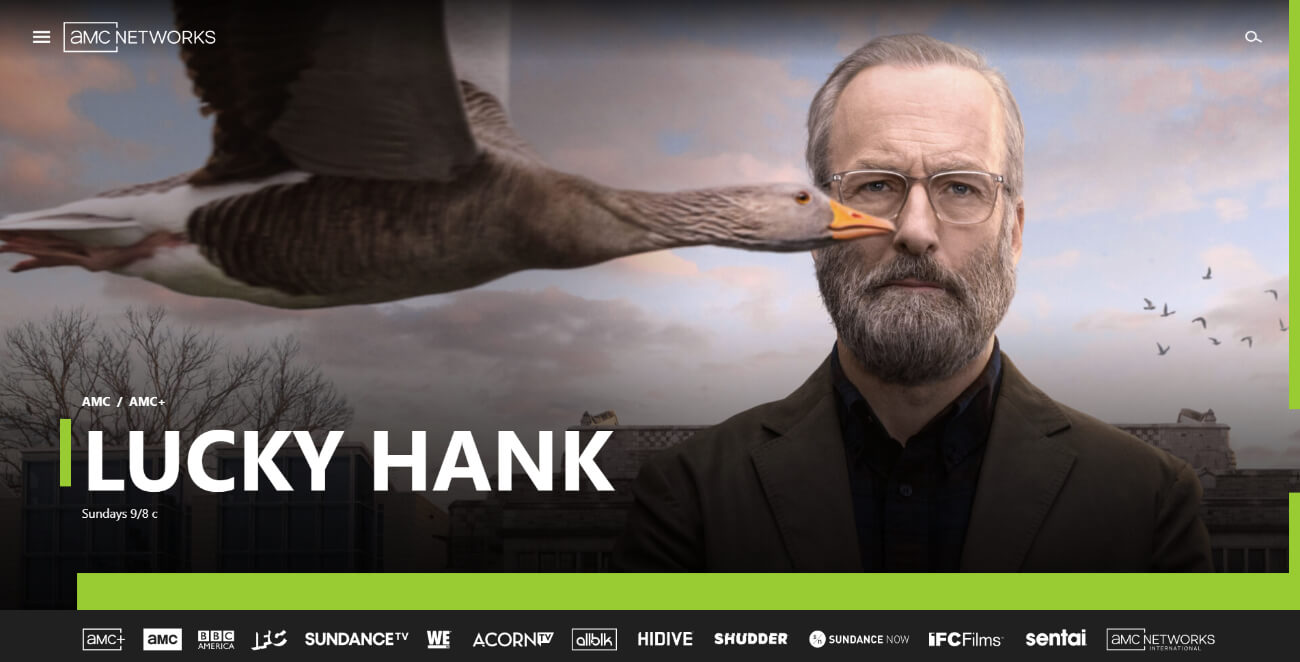 New York-headquartered AMC Networks is home to well-known channels such as AMC, IFC, We TV, Sundance TV, BBC America, Voom HD Networks, and premium subscription services such as AMC+, IFC Films Unlimited, Acorn TV, Allblk, Shudder, Sundance Now and HIDIVE. The company also has interests in independent film companies, the IFC (art house movie theater) in New York, gaming, and publishing, among others.
AMC is known for putting out "mold-breaking and genre-defying content," as seen in the critically acclaimed TV series Mad Men, Breaking Bad, Better Call Saul, Boyhood, and the Walking Dead. They currently operate in more than 125 countries worldwide.
The company's fourth-quarter earnings showed a spike in February early this year (revenue jump of 20%), leading stock analysts to believe that the company is poised to become a major player if it can maintain its upward trajectory.
There isn't much information on AMC's affiliate program available online — refer to the AMC website for all the latest updates on their affiliate program.
fubo.tv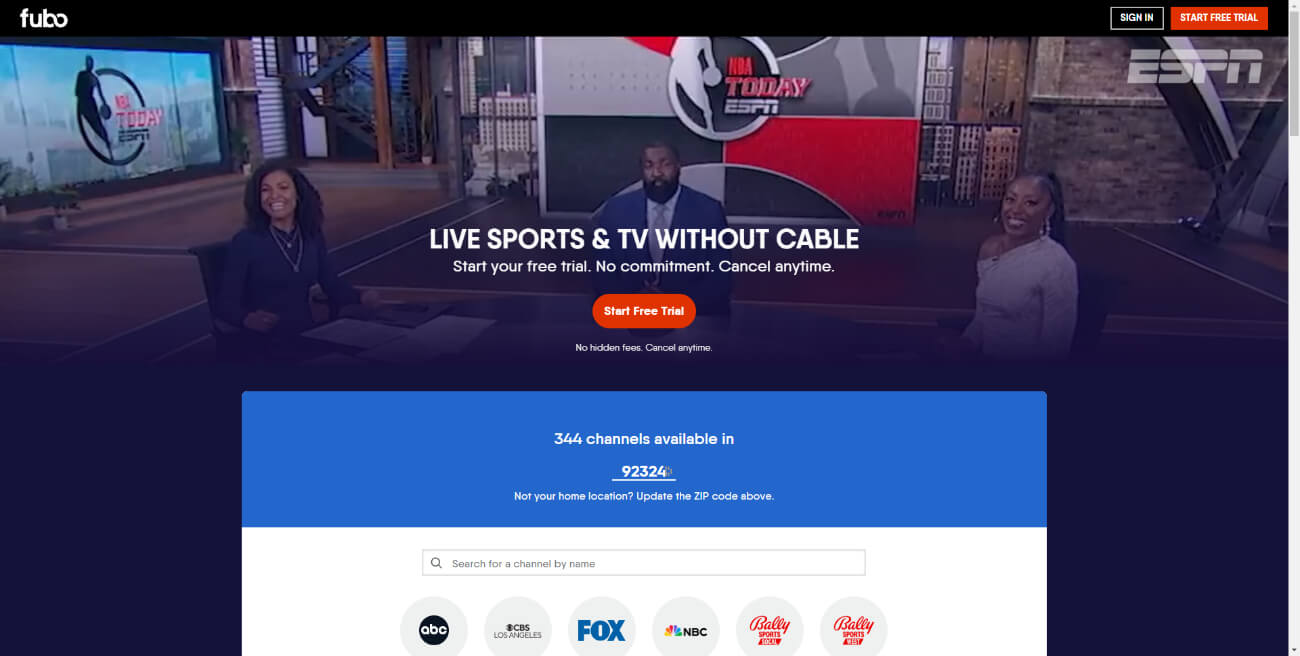 Program name: fubo.tv Affiliate Program
Network / Software: Impact, FlexOffers, Sovrn
Commission: $10.00-$30.00 per Confirmed Subscription sale (Impact), $0.00 per Confirmed Subscription sale (FlexOffers), $5.00-$12.00 default payout, $10.00-$30.00 on Confirmed Subscription sales (Sovrn)
Cookie duration: 30 days (Impact, FlexOffers), Not listed (Sovrn)
Markets: US, CA (Impact), Global (FlexOffers), Global (Sovrn)
Fubo (formerly known as FuboTV) has impressive street cred. According to BusinessWire, "Fubo was the fastest-growing virtual MVPD (Multichannel Video Programming Distributor) in the fourth quarter 2022, achieving 251,000 net subscriber additions compared to a total of 371,000 additions amongst all reporting companies in the space."
This ambitious, primarily sports-focused TV streaming service is looking to capture market share with its premium and innovative experience-based suite of products coupled with consistently high (think number 1 in customer satisfaction among live TV providers) service ratings. Despite its performance, the company has experienced heavy losses from an operational perspective, although consumer sentiment remains strong.
Fubo is currently available in the United States, Canada, and Spain. The packages that are available and their pricing varies depending on the region. The base package, called the Fubo Standard, consists of over 100 channels, personal Cloud DVR storage, and two simultaneous streams, with no requirement for a set-top box or an annual contract commitment.
Affiliates are paid commissions for every qualified referral. On Impact, expect to earn in the region of $10 to $30 per confirmed subscription sale, while on FlexOffers, you can earn up to $24 per confirmed subscription sale depending on the region.
Are you struggling with tons of affiliate platforms and links?
If you're running website that's monetized with affiliate marketing, there's a high probability your affiliate commissions are scattered across a ton of different platforms.
This makes it hard to get an overview of what's working well, efficiently test different products and programs, let alone optimize your content for conversion.
Affilimate was designed to fix that. It helps you collect your affiliate data (clicks, commissions, and content analytics) into ONE place so you can optimize conversion and grow your revenue.
Start your free Affilimate account and get tracking today.