Best Real Estate Affiliate Programs in 2023 (Based on Data)
By Irene Lopez · Updated Jan 16, 2023
If you're passionate about real estate and want to earn some legit passive income on the side, real estate affiliate programs could be right up your alley.
Regardless of economic slumps, the property market will always be in demand, especially from the perspective of a low-risk investment strategy.
But, there's also a lot of competition.
This means that while there's ample opportunity, you're going to have to put thought into the programs you decide to align with. Otherwise, it's wasted time and effort with no real or tangible results.
That's why we've done the legwork for you.
In this guide, we cover the top 7 real estate affiliate programs available in the market right now.
But first, how we selected these programs.
How we compiled this list
To compile this list, we analyzed 25 of the most popular real estate blogs to discover which affiliate programs they promoted most often, using our Affiliate Link Scanner.
We then categorized them into the most linked-to affiliate programs on top blogs in the real estate niche. After all, if a blog or website links to the same merchant hundreds of times, there's a good chance it's because it converts.
The result is a data-backed list of real estate affiliate programs based on what's working for top sites in the niche. All based on publicly available data.
Real Estate Affiliate Programs
The real estate affiliate programs below include home sales, investment options, real estate software, and legal form sales, so there's a variety of different products to choose from.
Here are the best real estate affiliate programs to promote in 2023:
Carrot
Program name: Carrot Affiliate Program
Network / Software: Keap
Commission: 25% of the monthly membership EVERY month for the LIFE of the membership, 50% education up-sells, 25% of the $997 Evergreen Webinar Bundles + 25% of the recurring membership, 25% of the $997 Evergreen Webinar Bundles + 25% of the recurring membership
Cookie duration: Not listed
Markets: US
Carrot creates powerful, feature-packed lead generation websites for real estate investors and agents. The websites are designed to increase authority and credibility with tools that amplify marketing efforts and optimize both for SEO and conversion 'out-of-the-box.'
There's a lot on offer for affiliates. You'll get 25% commissions on the membership fees every month for the entire lifecycle of the membership. You can also earn an additional 50% in commissions if you upsell any of their premium trainings such as 'Evergreen Webinar' and '3 Leads Per Day.'
To register as an affiliate, simply sign up for free on their site and send a completed W-9 form. A minimum of $50 must be earned before you can cash out.
There are different levels of pricing plans for both agents and investors. The lowest monthly pricing plan is for the investor at $69/month, and this should give you an idea of how much you can expect to earn just at the baseline on a recurring basis.
Realeflow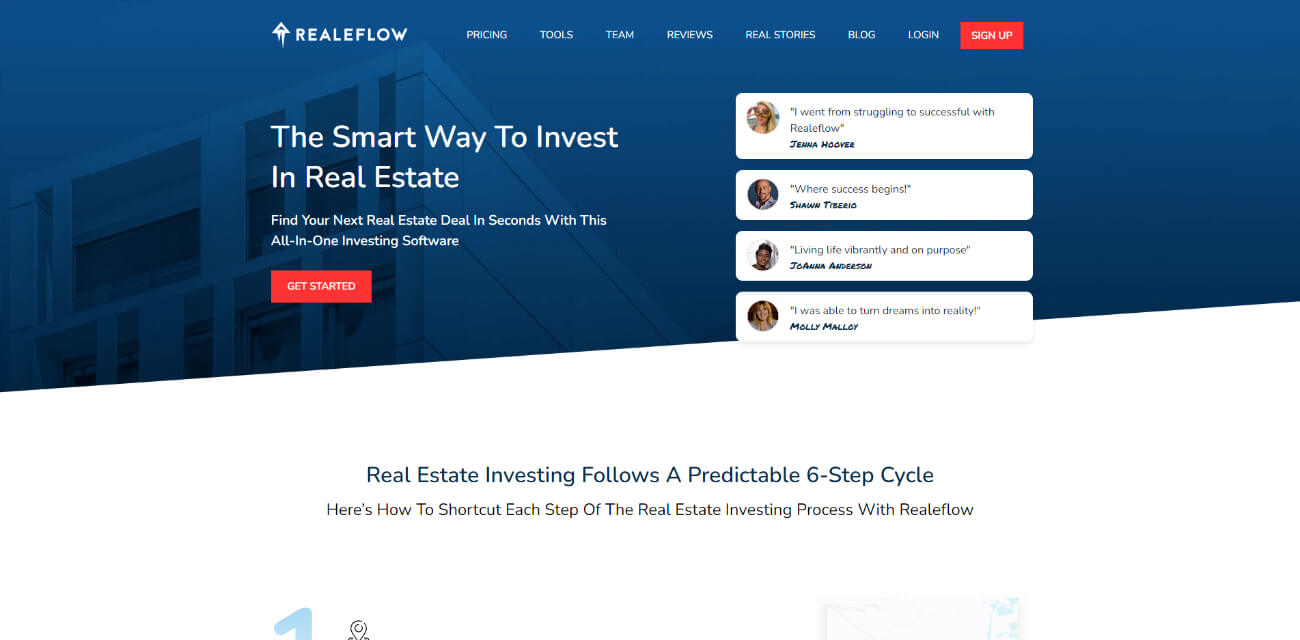 Realeflow is a real estate investment software that helps you generate leads, conduct in-depth deal analyses, make the offer, fund the deal, rehab the property if needed, and sell or rent the property. The company has an average rating of 4.4 out of 5 on Trustpilot based on 501 reviews at the last count – a great indication of credibility and popularity.
To get started as an affiliate, fill out a short form on PartnerStack and submit the requested information to the team. Aside from the basics, such as your name and contact information, you'll be asked for a link to your website or social media and how you plan to promote Realeflow.
Once approved, you can start sharing your unique link and earning commissions. Expect to receive in the region of 45% recurring commissions and additional one-time upsells and bonuses.
REIPro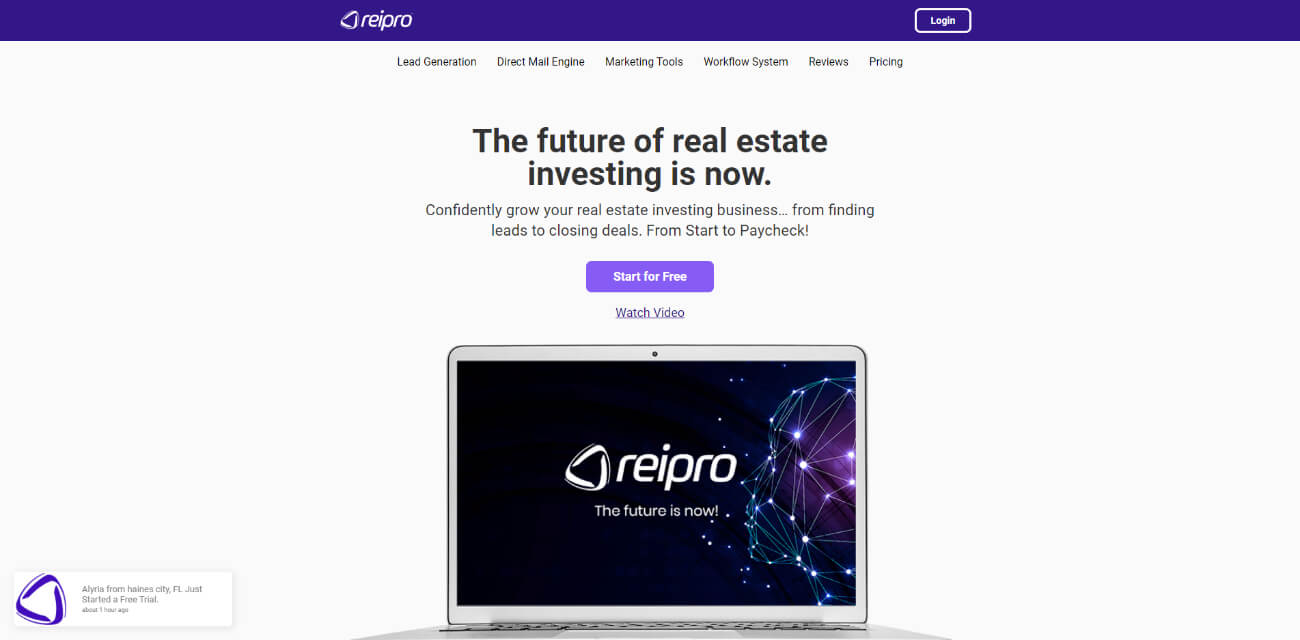 REIPro is a software tool for real estate professionals that brings together robust lead generation and marketing features in one platform. Top features include:
Built-in CRM
Deal analyzer
10 years' worth of data on past sales from all 5 states updated daily
Premium phone hashtag search
Quick and exhaustive property research options
Educational resources
Users have the option of paying for membership on a monthly, quarterly, or yearly basis. Monthly plans start at $97 for a single user going up to $197 for a team plan (up to 10 users). The affiliate program gives you 20% monthly recurring commissions for the entire lifecycle of customer usage.
There is no minimum threshold to achieve on the REIPro affiliate program, and your earning potential is unlimited. There's also a 60-day cookie duration.
To give you some indication of numbers, you're looking at potential earnings of $970 - $1,970 for 50 users and $9,700 - $19,700 for 500 users each month - a great deal for passionate affiliate marketers! Plus, you'll also get your payouts promptly on PayPal every month. All you need to do is register on the REIPro affiliate site to get started.
Foreclosure.com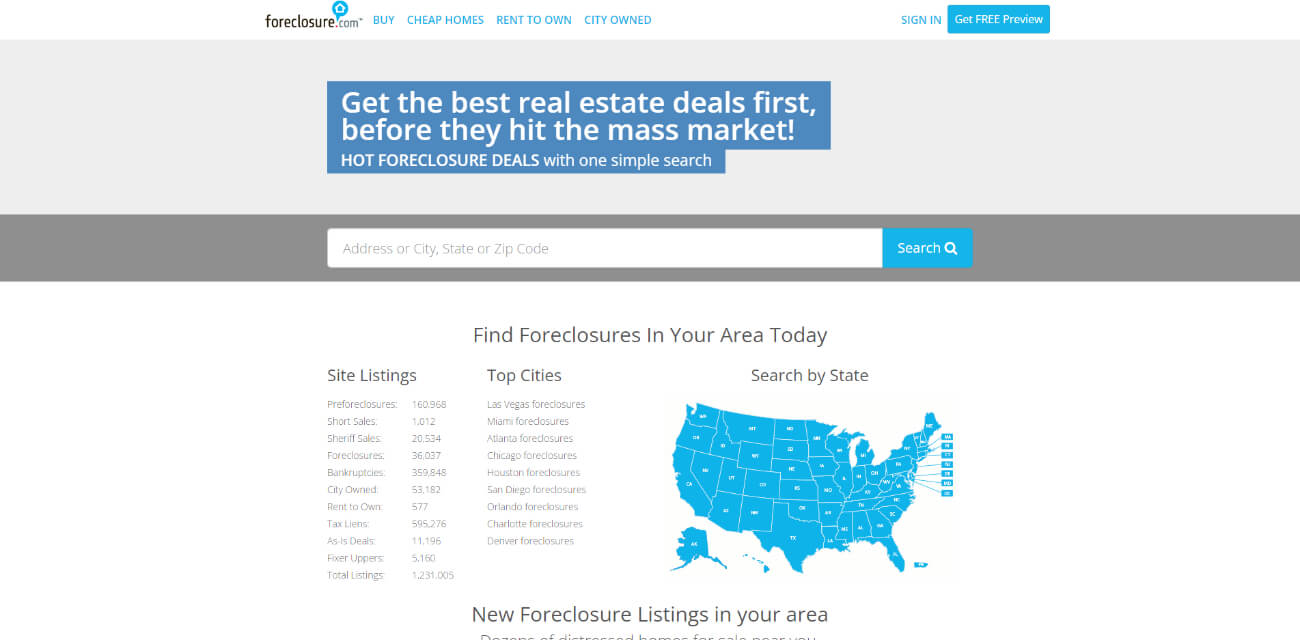 Foreclosure.com is a nationwide site specializing in the listing of low-priced distressed deals, offering home buyers great bargains. Think bank-owned homes, government foreclosures, pre-foreclosure listings, foreclosure auctions, and the like. The website refreshes the foreclosure listings twice daily to give homeowners the latest and most accurate data.
Foreclosure offers one of the highest commission rates on our list at 25%. The team says they also have one of the highest conversion rates in the industry, and that's a win-win for everyone involved. So far, they've paid out over $39.5M during the last decade, according to the blurb on their website.
Another great feature of their affiliate program is the long cookie duration of 6 months. All the customer needs to do is click your affiliate link on an email or your website and buy for you to start receiving some healthy commissions.
RealtyMogul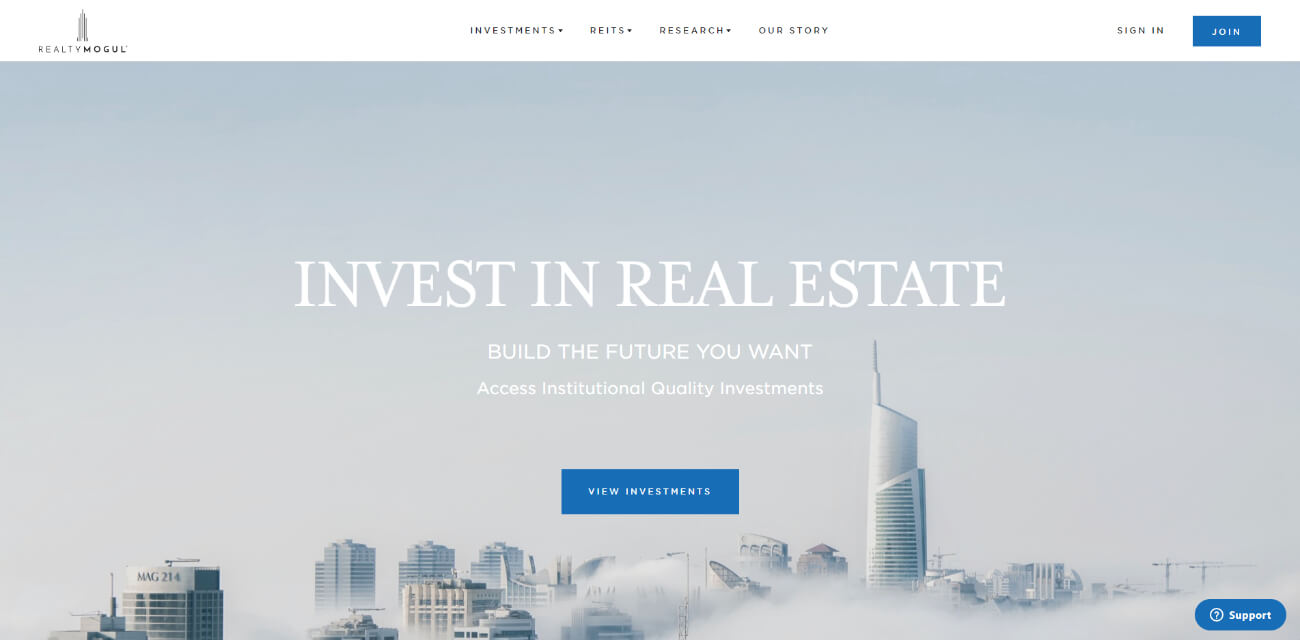 Los Angeles-based RealtyMogul is a platform that provides institutional-quality real estate for savvy investors who want to diversify their portfolios. More than 140,000 investors have already signed up for the program, with the value of investments totaling over $300M.
On offer are private and exclusive markets, the ability to invest in private placements and REITS (Real Estate Investment Trusts), and exposure to bigger deals. Investors can make use of a free account with 24/7 access to the investor dashboard.
As an affiliate, you will get paid either per registration or on the basis of accredited links/accounts, depending on the specific affiliate platform. Expect to earn $4 and $5 per registration and $80 and $100 per accredited account on FlexOffers and Impact, respectively.
You'll also get additional support in the form of a dedicated asset management professional to help you manage your investors' expectations.
US Legal Forms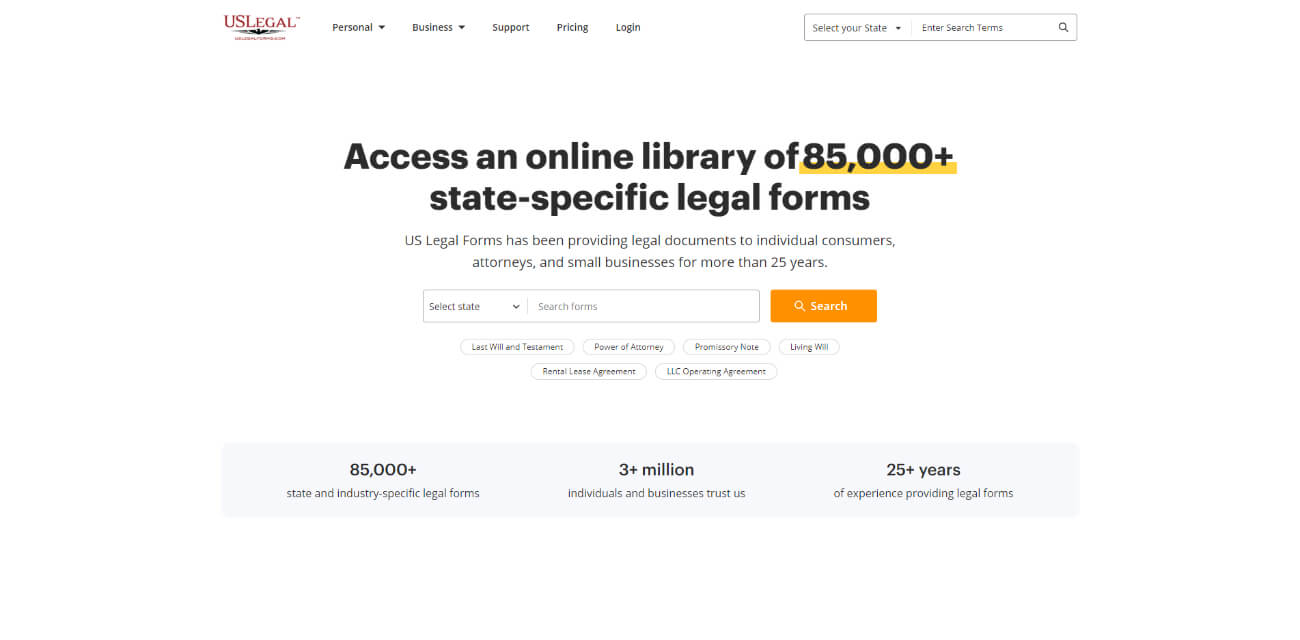 As the name suggests, US Legal Forms is in the business of selling legal forms for personal and business use. Their library is exhaustive, with over 85,000 ready-made fillable forms and documents available for paid members. It's a great program to add to your real-estate offerings because there will always be a homeowner, broker, or a business looking for a legal home sale or rental form.
To start earning as an affiliate, add a trackable link on your website, and you will get paid a commission every time a customer signs up using the link. While US Legal Forms haven't disclosed their specific commission rates, you can expect to get paid every time you hit the minimum threshold of $50.
The company has a number of different options available if you're deciding to sell niche-specific forms like real estate instead of the whole enchilada. They're open to fees per form sold or you offering all the forms for free on your site in exchange for paying a fee directly to the company.
There are just the two easy pricing plans currently, at $39 and $59 per month when billed on a monthly basis.
DealCheck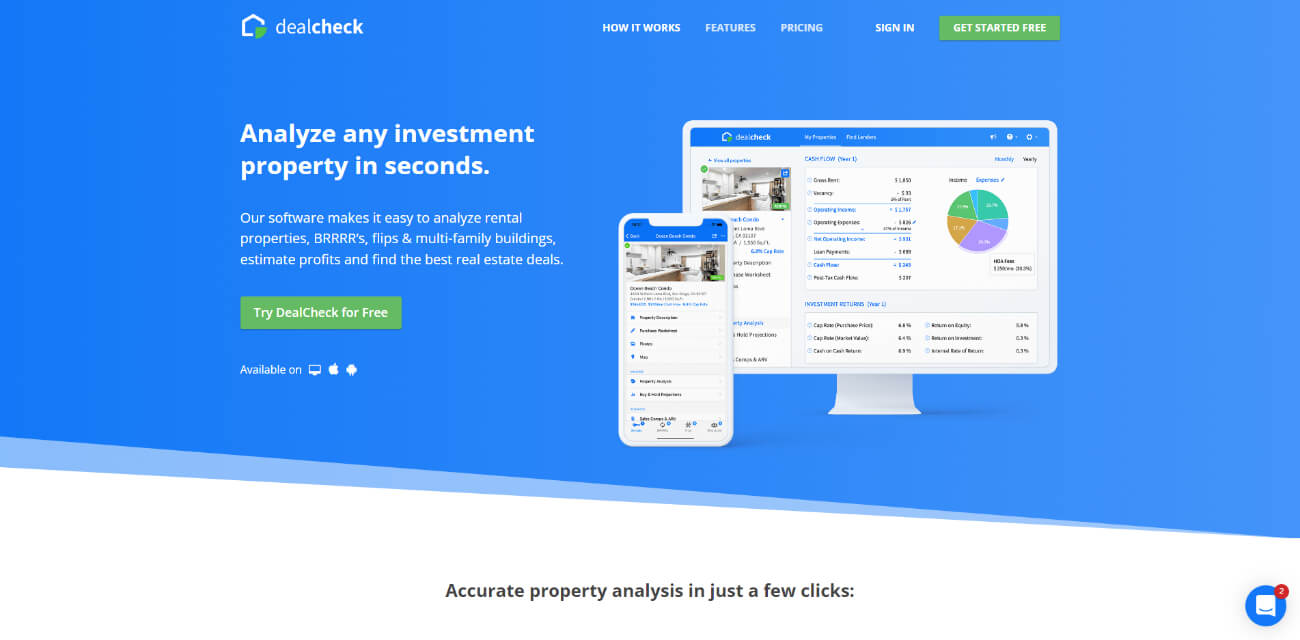 DealCheck is a property analysis platform is currently used by over 200,000 professionals worldwide. The membership base comprises real estate investors, agents, brokers, wholesalers, and homeowners.
More than a million properties have already been analyzed using the platform, and the platform has registered an impressive 174% growth over the previous year.
As an affiliate, every new member sign-up you bring to the app earns you a very wholesome 30% in recurring commissions. Paid pricing plans start from $14/month to $29/month when billed monthly. Yearly payment plans are available too. You also get a $100 cash bonus for every 10 new paying users you refer.
Simply sign up for a free affiliate account on the website, and share your unique referral link with your friends, family, or coworkers. It's as simple as that. The affiliate program is currently available on First Promoter.
Are you struggling with tons of affiliate platforms and links?
If you're running website that's monetized with affiliate marketing, there's a high probability your affiliate commissions are scattered across a ton of different platforms.
This makes it hard to get an overview of what's working well, efficiently test different products and programs, let alone optimize your content for conversion.
Affilimate was designed to fix that. It helps you collect your affiliate data (clicks, commissions, and content analytics) into ONE place so you can optimize conversion and grow your revenue.
Start your free Affilimate account and get tracking today.