Affiliate Marketing on Twitter: 9 Monetization Tips for 2023
By Jules Costa · Updated Jan 11, 2023
Before topics even hit other platforms, you'll see them trending on Twitter. But how can you monetize Twitter as an affiliate marketer?
For one, going viral is easier on Twitter than other platforms. Whether it's news, memes, pop-culture, tweeting the right thing in the heat of the moment has the potential to capture the attention of thousands. There are over 320 million active monthly users on the platform, and most of them are hungry for content to retweet.
Another advantage affiliate marketers have is that 66% of links are tweeted by bots who can't respond back. Organic engagement and relationships are precious in the Twitter world and the company even promotes relationship marketing on its website.
But Twitter moves fast, so engaging means being on the ball.
Taking too long to tweet on a trending topic means missed opportunities, as untimely information disappears into the ether.
How can affiliate marketers stand out amidst breaking news, chicken sandwich wars, and BTS? Read on to find out.
Why should affiliates use Twitter?
The number of monetizable daily active users on Twitter is on the rise and the minute-by-minute conversations provide ample opportunities to engage with users.
Affiliate marketers can capitalize on this engagement by connecting the conversation to relevant offers.
Even though Twitter has followed the trend of burying links with its algorithm, you can still overcome this effect with the right combination of timeliness, intrigue, and audience loyalty.

What makes this easier to do on Twitter than other platforms? Two reasons.
First, Twitter isn't as "greedy" as other platforms.
Instagram and Facebook have both squashed organic reach, in favor of forcing users to pay to get in front of the audience they've already built. Twitter, on the other hand, hasn't pushed promoted tweets nearly as hard.
That means even accounts with a small following have the ability to go viral, so long as their content reaches a threshold of engagement.
Second, it's a simple fact that far more people are consuming than creating on Twitter. According to Pew Research Center, just 10% of Twitter users create 80% of content. Meaning there is plenty of space to rise through the noise and become a prominent voice on the platform.
How many followers do you need to make money on Twitter?
While a few thousand followers on Twitter is a helpful start, there is no specific number that will guarantee revenue.
Instead, look for a balance between audience size and engagement level. A smaller, but more engaged audience is worth more than a huge number of followers who never retweet your content.
And a surefire way to put yourself in that position is endless self-promotion.
As Hiroko Nishimura, who promotes her LinkedIn Learning course both as an instructor and an affiliate, says:
"If your audience thinks you're just trying to get them to spend money without validating the content you're recommending, then they won't click or purchase."
- Hiroko Nishimura, LinkedIn Learning Instructor of Intro to AWS
Because Twitter is a sharing platform, the goal is to get as many people as possible to interact with your tweets through likes, shares, and retweets.
Creating content that is genuinely useful is the easiest way to do that.
Sprinkle a little strategy on top, and you've got a Twitter game plan that'll help you monetize effectively as an affiliate.
9 Tips for Affiliate Marketing on Twitter (With Examples)
Creating credibility on Twitter is about strategically placing links on your profile and content.
You have to strike a balance: using too few links won't convert because your followers are likely to miss them. Repetition is necessary, as a single tweet will never reach 100% of your followers (much less be retweeted by all of your followers).
On the other side, using too many links risks coming off as salesy, which also doesn't convert in the long run.
Here are some tips for finding the sweet spot.
1. Treat your profile like a landing page
It's unlikely that your audience will be made up of people who followed you directly from a tweet. Most users will suss out your profile first, so start by optimizing your profile and treating it like a landing page for your brand.
Doing this will help you get Twitter traffic without constantly tweeting links: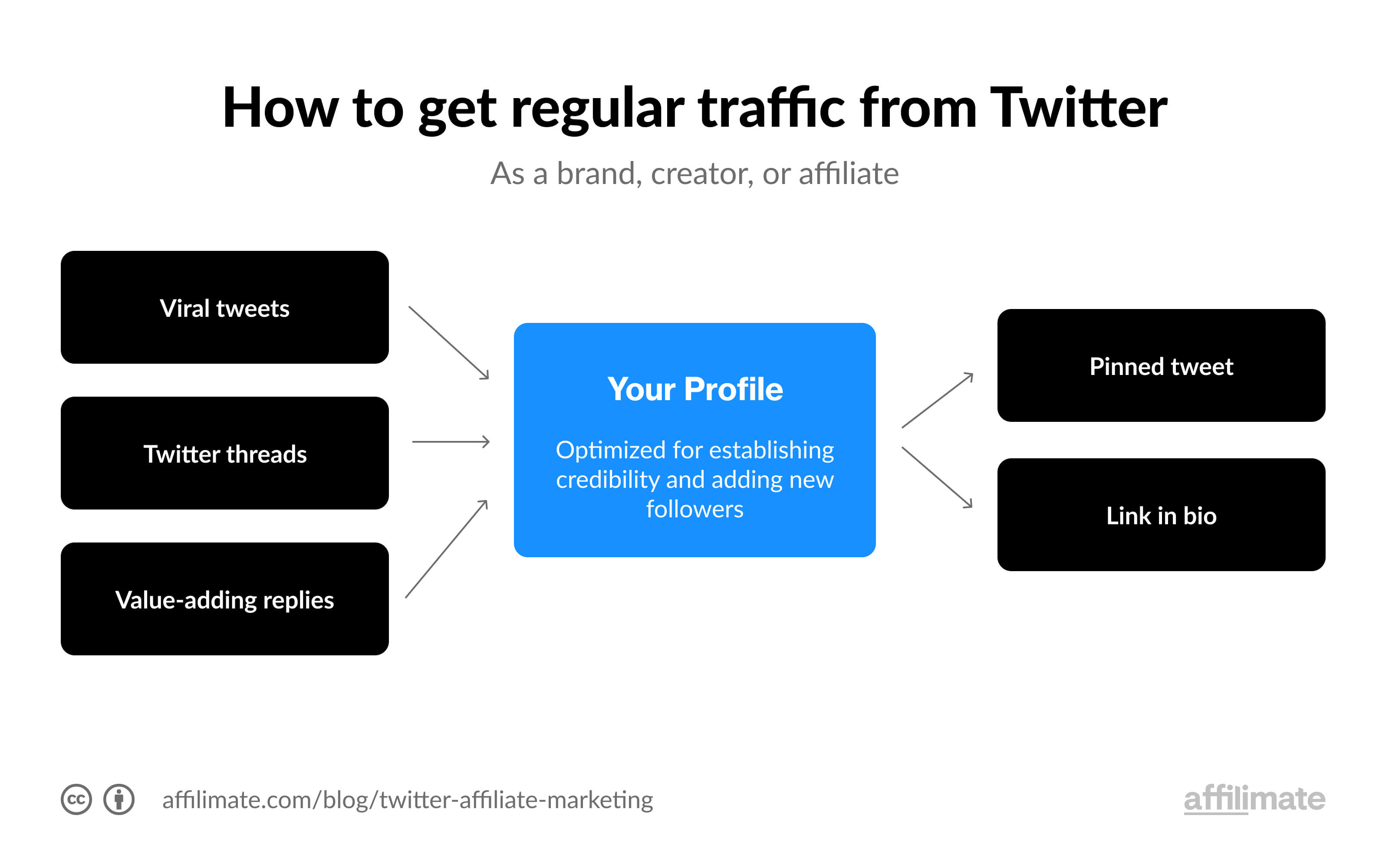 Think of it as the second stage of your affiliate marketing funnel. The tweet that brought them to your profile is the first step. They arrive on your profile. And now that you've got them interested, it's time to give them information in an easily accessible way.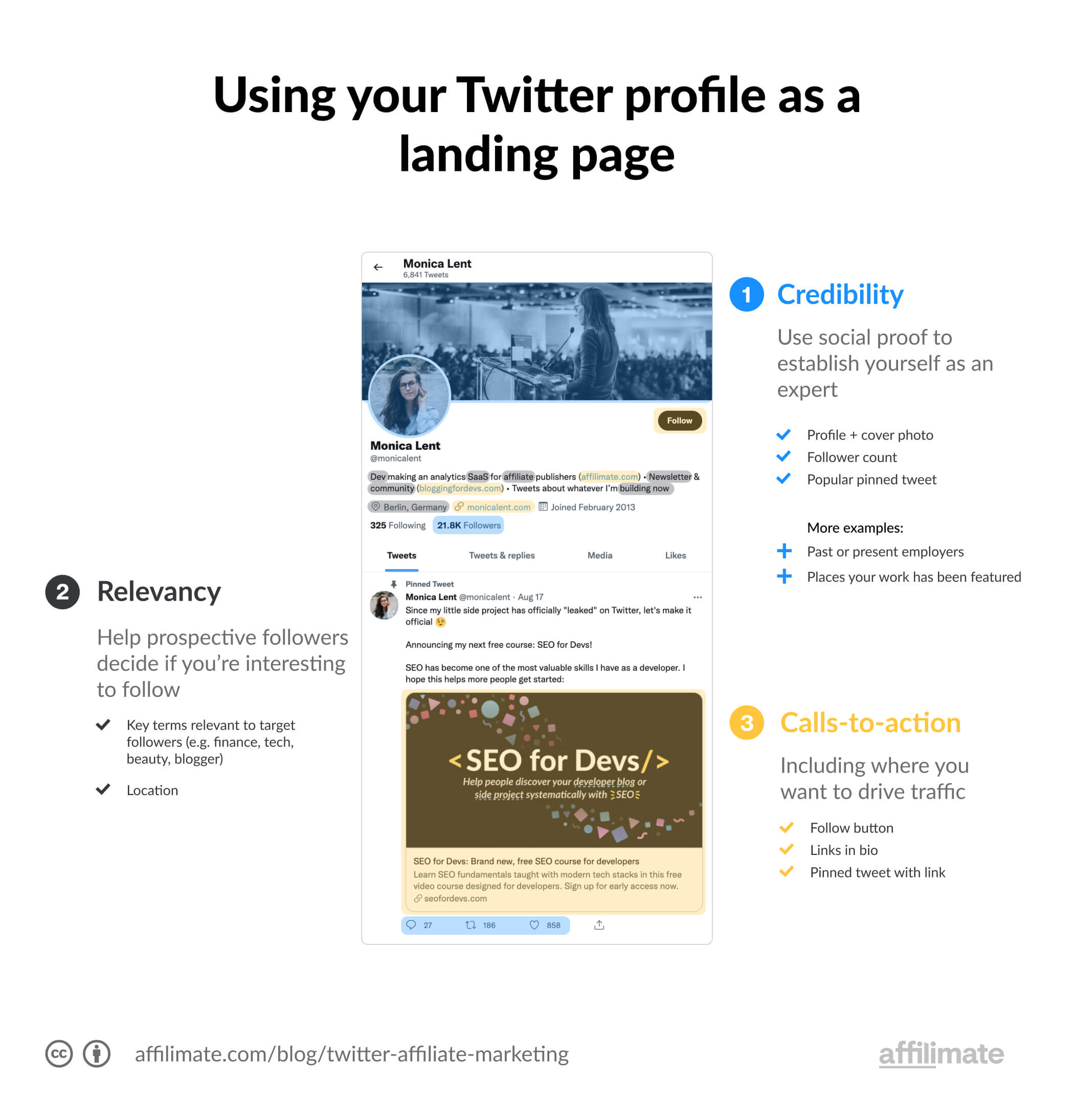 When setting up your profile, make sure it answers these three questions:
1. Are you credible?
Your audience needs to know why they can trust you as an authority. Show off your expertise, whether that's with a website link, job title or @ing accounts you're associated with.
2. Are you relevant?
Your tweets and other content need to be of value to potential followers by being interesting or useful. Show your relevance by describing the kind of content people can expect from you in your bio.
3. Are your CTAs clear?
Your audience needs to know exactly where to find more information if they have deemed you credible and relevant.
Here's another example from Chigz Tech Review. Their profile tells their audience exactly what to expect in their bio and links to their YouTube account using their profile as a landing page and a free traffic source.
2. Use your pinned tweet strategically
A pinned tweet is a tweet you can set so that it appears as the first tweet on your profile at all times. Pinned tweets are great for keeping your offer front and center.
Use your pinned tweet as a permanent feature for an evergreen offer or swap it out depending on the season, trends and offers available.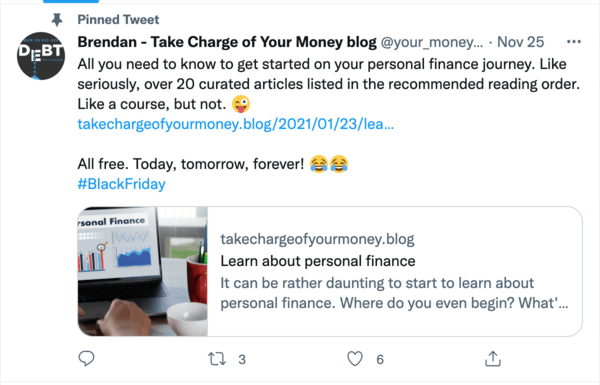 The beauty of a pinned tweet is that while it ensures your link is always the first thing someone sees when they visit your profile, you're free to continue tweeting without having to worry that your offer will get buried.
Make sure your pinned tweet is meeting the mark with this checklist:
The writing is concise and clear
The CTA is obvious
It is visually eye-catching
It is clean and contains only a single link
3. Link your content, not just direct affiliate links
Affiliate link after affiliate link is a surefire way to send your audience running (or fail to build one in the first place).
Your audience wants to engage with more than just your offers. If they're following you, they want to know you and be part of your journey.
Here's what Adam Connell from Blogging Wizard had to share about affiliate marketing on Twitter:
"The key to building an audience is to help first and sell later.
In this context, Twitter would be best used to promote your content, driving traffic to content on your website that is well optimized to drive commissions (product roundups + reviews, etc).
Affiliate revenue may be your primary goal, but a secondary goal would be to build your email list which can be monetized later as well."
- Adam Connell, Founder of Blogging Wizard

Whether you're a solo creator or a media brand destined for the big leagues, providing value first and selling later will help you monetize more effectively.
Here's how The Verge is doing it. You probably know them as an authority on tech news, so it's only natural they'd round up tech gadgets for you to purchase: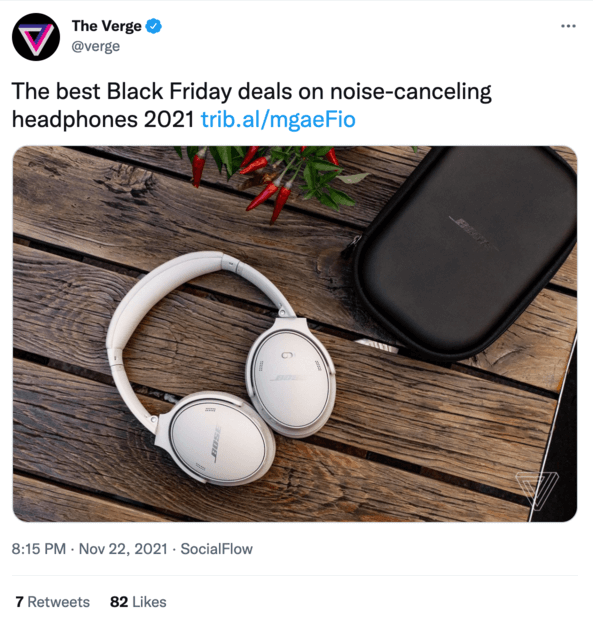 Since you're already familiar with the brand, you're more likely to find their recommendations trustworthy.
4. Make your content retweetable by extracting the best bites of your longer-form pieces
Use visual content when possible. Infographics and videos do well because they stand out amongst the text on Twitter.
Quotes, statistics, tips, and insights all work great as standalone pieces that also leave your audience with just enough substance to want more. Small, key excerpts from blog posts or content reviews, or short clips from longer videos are perfectly primed for retweets.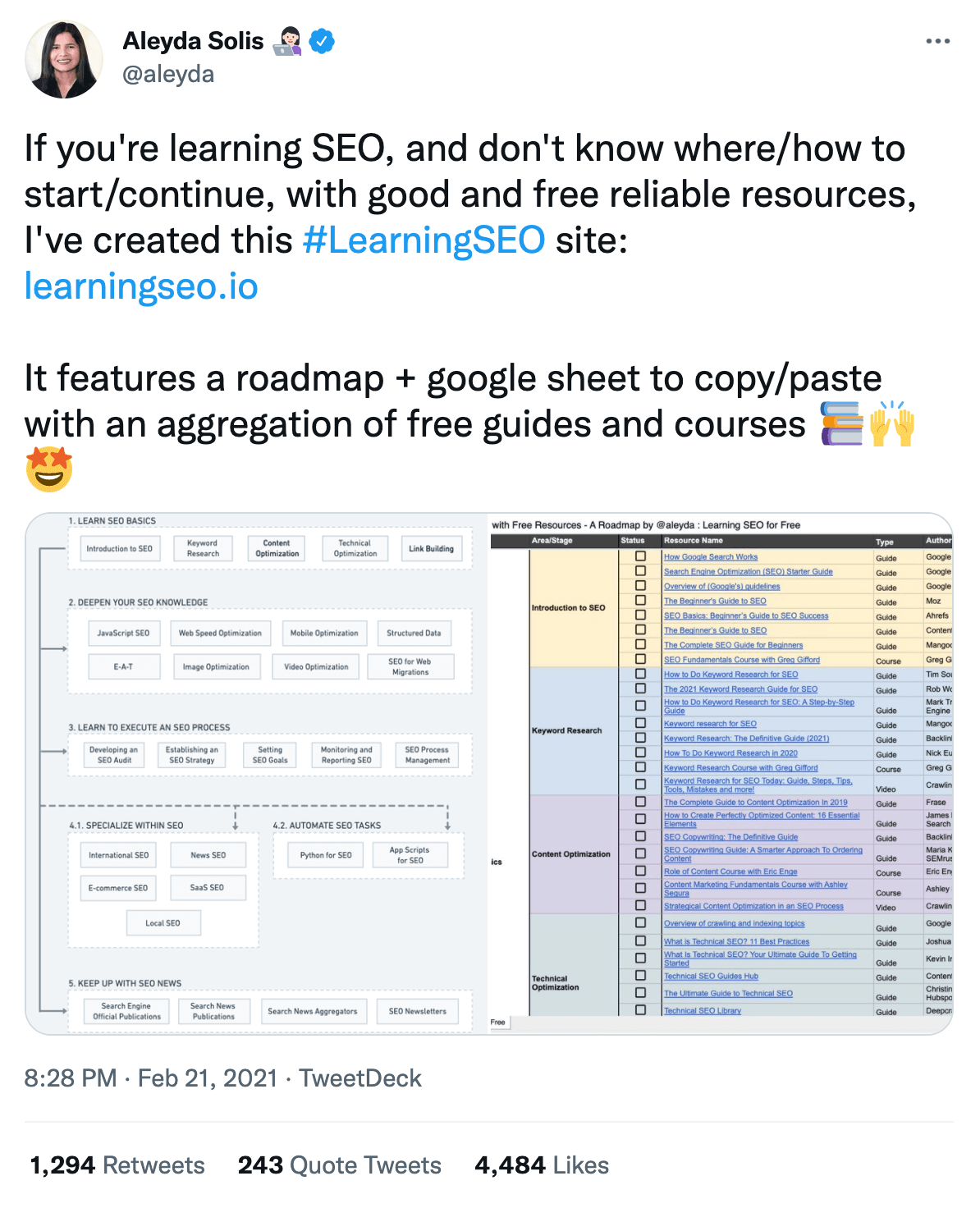 5. Find the right products
Knowing your audience is key. What your audience is hoping to gain from following you must be central to your product selection.
Content marketer Christoph Trappe stresses the importance of understanding your audience and platform when choosing which products to promote. He generates revenue both on Twitter and on Amazon, but recognizes that his Twitter audience isn't always in buying mode.
"Most of my audience on Twitter doesn't go there to shop," he says, "But they are open to considering products when they end up in their feed and are  relevant."
Twitter is a little nerdy. Gadgets or tools that accomplish a goal (think podcasting microphones or power tools) tend to fare better than items based purely on consumption.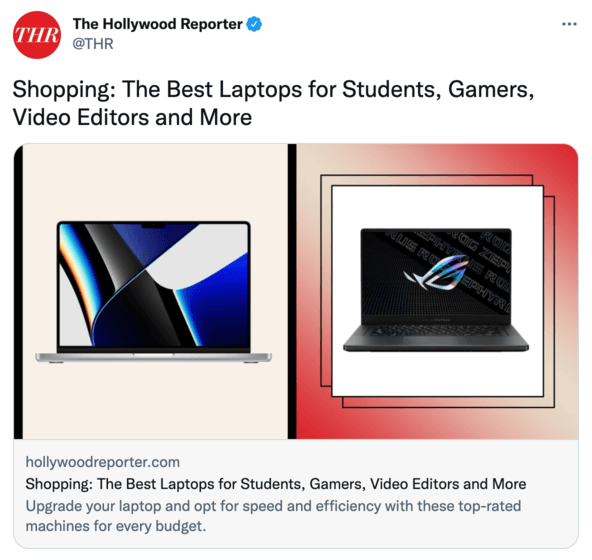 6. Use threads to tell stories and provide context
Individual tweets are limited to 280 characters, but threads (which tie multiple tweets together) are primed for storytelling. Threads create enough space to truly engage your audience and offer them more than a one-liner.
They're also magnets for retweets anytime a follower of yours thinks your thread could be useful to their audience.
Use Twitter threads to give the right context for a product and warm up your audience before giving them a link.
This can be done with storytelling, round-ups, comparisons or other content that lends itself to "cliffhanger" moments that keep users scrolling.
Here's an example from a Twitter account in the finance niche: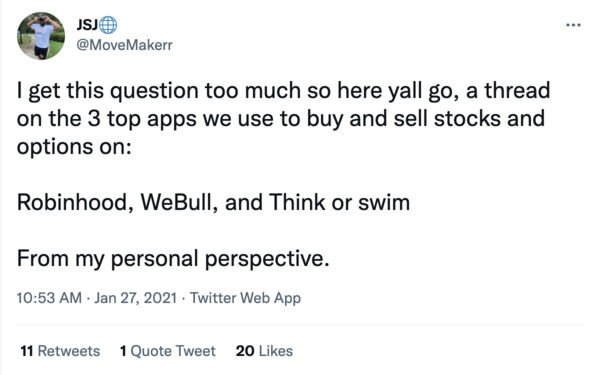 The first tweet sets up the thread, and the last tweet links out to YouTube reviews which, in turn, feature affiliate links in them.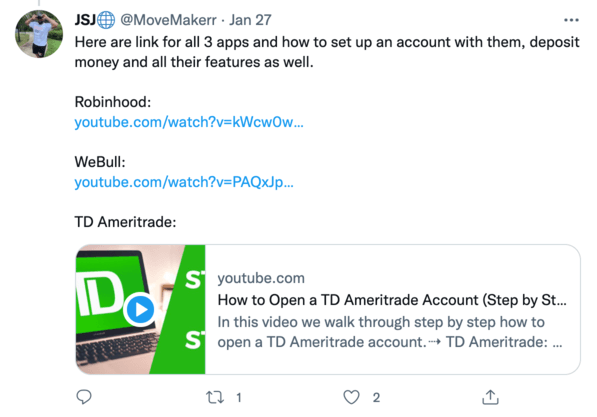 Bonus tip: A good way to improve the chances of your link being seen is to place it either in the first or last tweet of the thread.
7. Stay in the moment
Twitter is all about what's happening "in the moment". And content that works well on the platform reflects that.
Time-sensitive information like news, partnerships, and deals can help spur on the urgency people need to act (in this case, buy).
This great example from Which? sparks interest by sharing a surprising fact (which is retweetable on its own) and proceeds to share affiliate links in the thread below.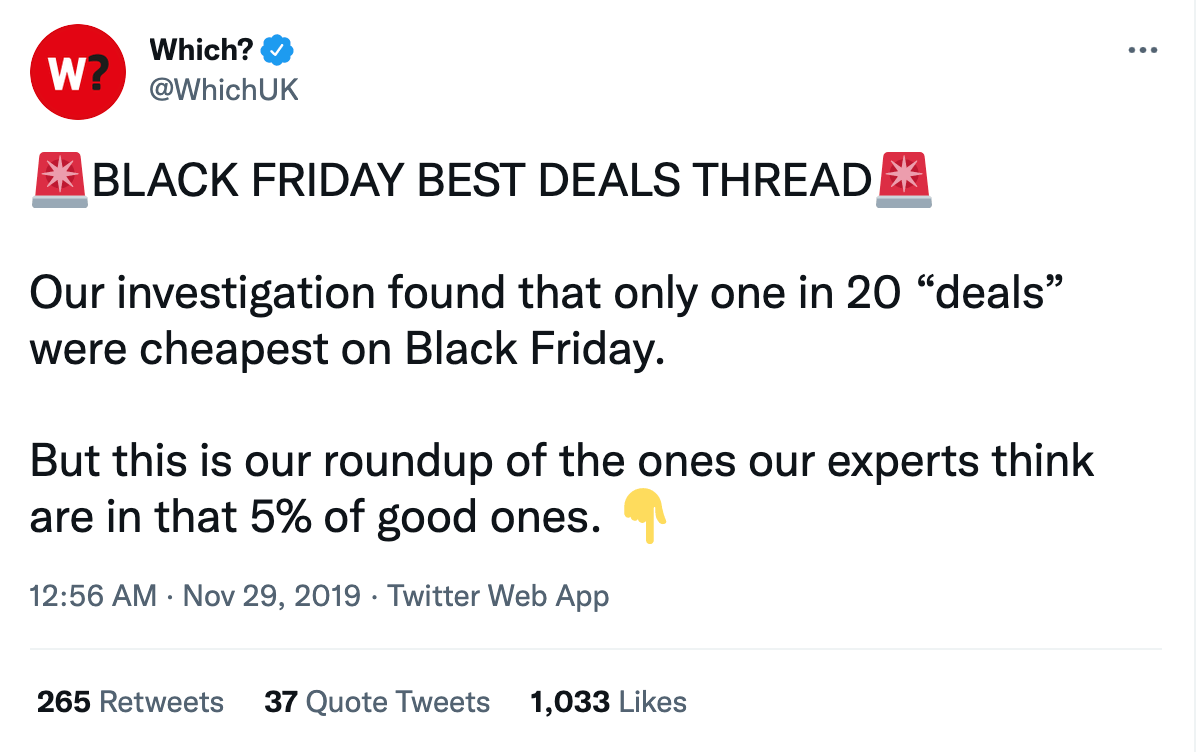 8. Take advantage of Livestream and Spaces
Although Twitter is known for tweets, Livestream and Spaces have brought about more ways to engage with users and added an important human element to Twitter.
Livestream is similar to IG and Facebook Live, giving you the option of hosting video conversations with relevant people. Spaces provides the same option in audio format and allows these conversations to extend beyond an hour.
Long-form content works best for Livestream and Spaces where you have ample time to extensively cover topics that tweets only touch upon. Make use of both these options as part of your Twitter affiliate marketing strategy to bring content to your Twitter audience without them having to venture to another platform.
9. Have a conversation
Remember that behind every username, there's a person (unless they're a bot). Starting a conversation on relevant threads is a great way to pique interest in your offer. Just make sure to stay relevant to the topic at hand, and only offer your link to people who seem interested.
Although this strategy is a bit more time-intensive than the first eight tips, it's a great way to get eyes on your affiliate links. This goes double if you don't have an established audience yet.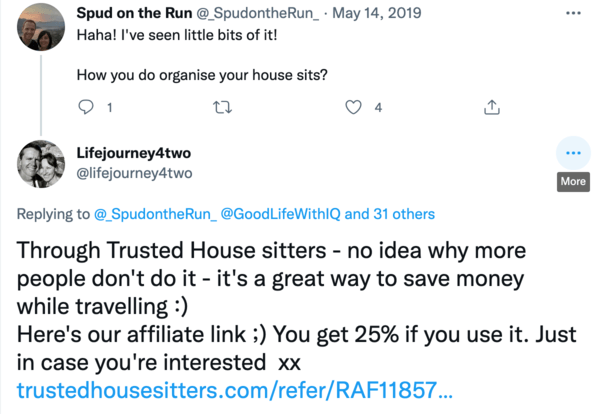 Find the sweet spot between quantity and quality
When you start out, you will need to tweet a lot to find what resonates with your audience. Luckily, the fast-moving pace of Twitter means that trial and error won't haunt your profile.
So while you don't want to tweet aimlessly, you should use quantity to your advantage to understand what makes your audience engage.
Once you find a style that resonates, keep refining it until it works on repeat. Striking the right chord at the right time leads to viral tweets and significant growth. This in turn leads to more profile visits, more followers and more clicks on affiliate links.
Ultimately, real growth on Twitter comes from going viral. And since Twitter amplifies your content across the platform as more people engage with it, this process is more feasible on Twitter for accounts with smaller followers.
With a little practice, you'll develop a Twitter affiliate marketing strategy that works for you.