Affiliate Marketing on Instagram: An Actionable Guide for 2023
By Jules Costa · Updated Jan 19, 2023
Since Instagram first launched in 2010, the social platform has attracted over 1.4 billion users and become synonymous with influencer marketing.
But Instagram isn't just for influencers. It turns out affiliate marketing works just as well on the platform—if not better—than influencer marketing.
You don't need an audience of hundreds of thousands to succeed as an affiliate on Instagram. Accounts with less than 5,000 followers that create a community around relevant content have all the ingredients to nail the "know, like and trust" recipe.
Personal finance influencer @Funancialism, who made $5,000 with affiliate links in 2021, says, "People aren't used to getting money without sweating for it… most folks avoid affiliate links. But affiliate links come with the least risk where ALL parties benefit."
Providing relevant affiliate links to trusted products that your audience wants or needs means they spend less time on research before a purchase. Instagram users see this as a benefit, and recommending relevant products allows creators to add a semi-passive income to their revenue stream.
If you're already spending time on the 'Gram, monetizing your content through Instagram affiliate marketing makes a lot of sense. Let's look at what it takes to make consistent income through Instagram affiliate marketing.
Why should affiliates use Instagram?
Instagram is the fourth-largest social platform in the world, falling under the Meta umbrella alongside WhatsApp and Facebook. Despite legal battles and the occasional outage, Meta's three-pronged social media ecosystem is thriving.
Why? Well, the immediate social proof that comes with user-generated content has turned it into a go-to resource for buyers. Instagram alone brings in a quarter of all sales for the parent company, with several projects in the works aimed at restructuring from a photo-sharing app into a successful marketplace.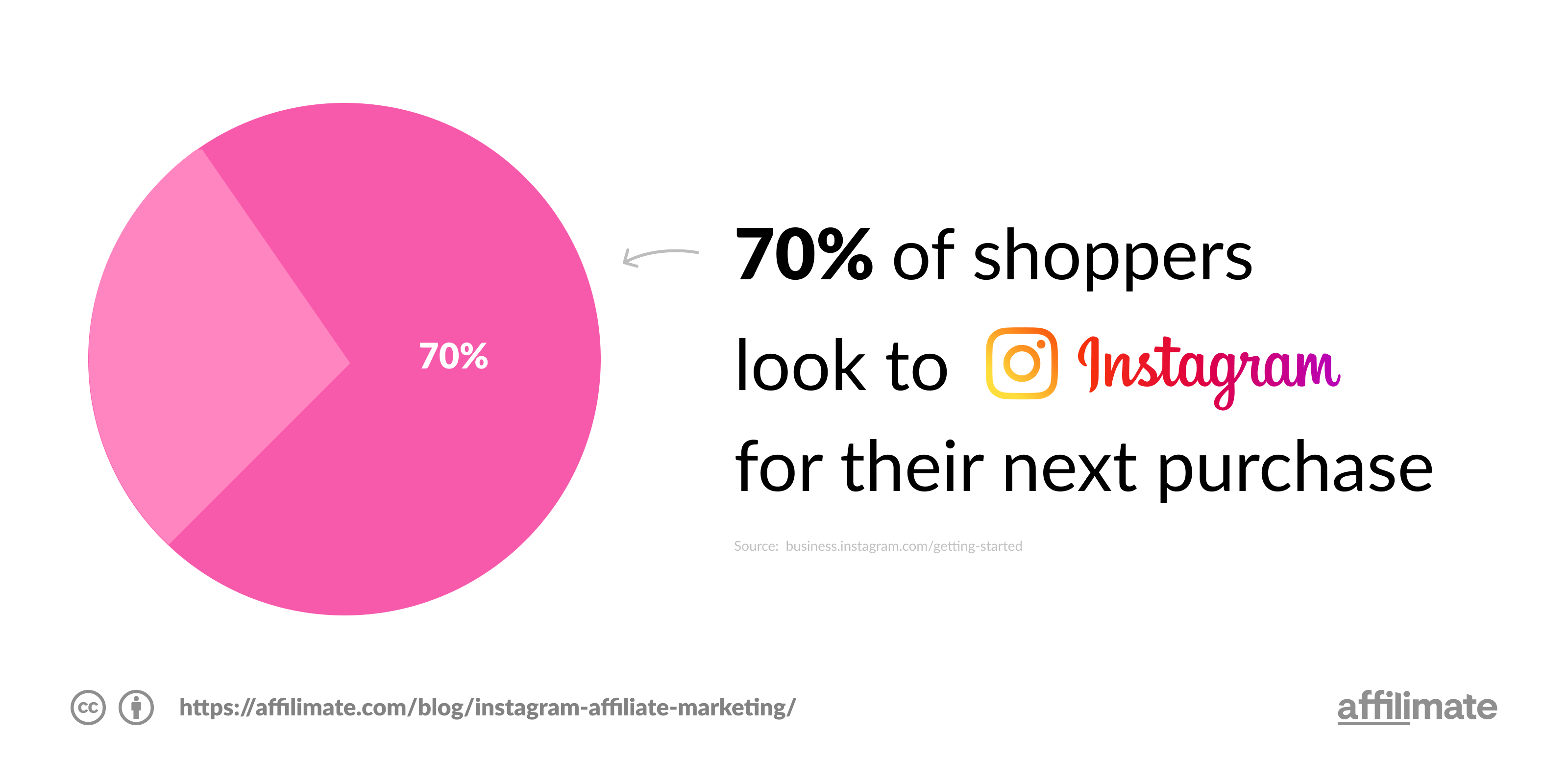 According to Instagram, 70 percent of shoppers look to IG for their next purchase — that makes it the perfect platform for affiliates. Affiliate marketing on Instagram is lucrative. Using affiliate links on IG can earn in the region of $5,000 per month.
While it may seem that Kardashian-style mega influencers rule the platform, more brands are looking to partner with niche creators rather than macro-influencers.
This points to a trend that benefits affiliate marketers: people trust people.
Rather than aiming to be an out-of-touch influencer, affiliate marketing on Instagram relies on being seen as a trustworthy source of information. With its massive user base and space for pretty much every niche, Instagram is a great free traffic source for affiliates.
And while Instagram is becoming more creator-friendly by offering commissions directly through the platform, payouts from the platform often pale in comparison to affiliate revenue.
One creator we interviewed, who wishes to remain anonymous, earned over half of their $600k in revenue in 2020 through affiliate marketing. When Instagram started paying for Reels, they offered the creator only $800 for every Reel with over 100k views.
Which affiliate niches do well on Instagram?
The short answer: all of them.
Instagram is all about community. As long as you create or join a community related to your niche, you're golden. Existing communities on IG already encompass most topics, from baking to pets to ballroom dancing. If you already have a niche, stick to it!
That being said, there are some obvious standouts:
Beauty
The beauty industry has boomed with the advent of social media and now sits at a colossal $511 billion. Hashtags like #makeup, with over 358 million posts, and #hair, with over 232 million posts, are indicative of the sheer size of the Instagram beauty community. With so many people looking to Instagram for beauty content and the aesthetic nature of the platform, the beauty niche is highly lucrative.
Health and Wellness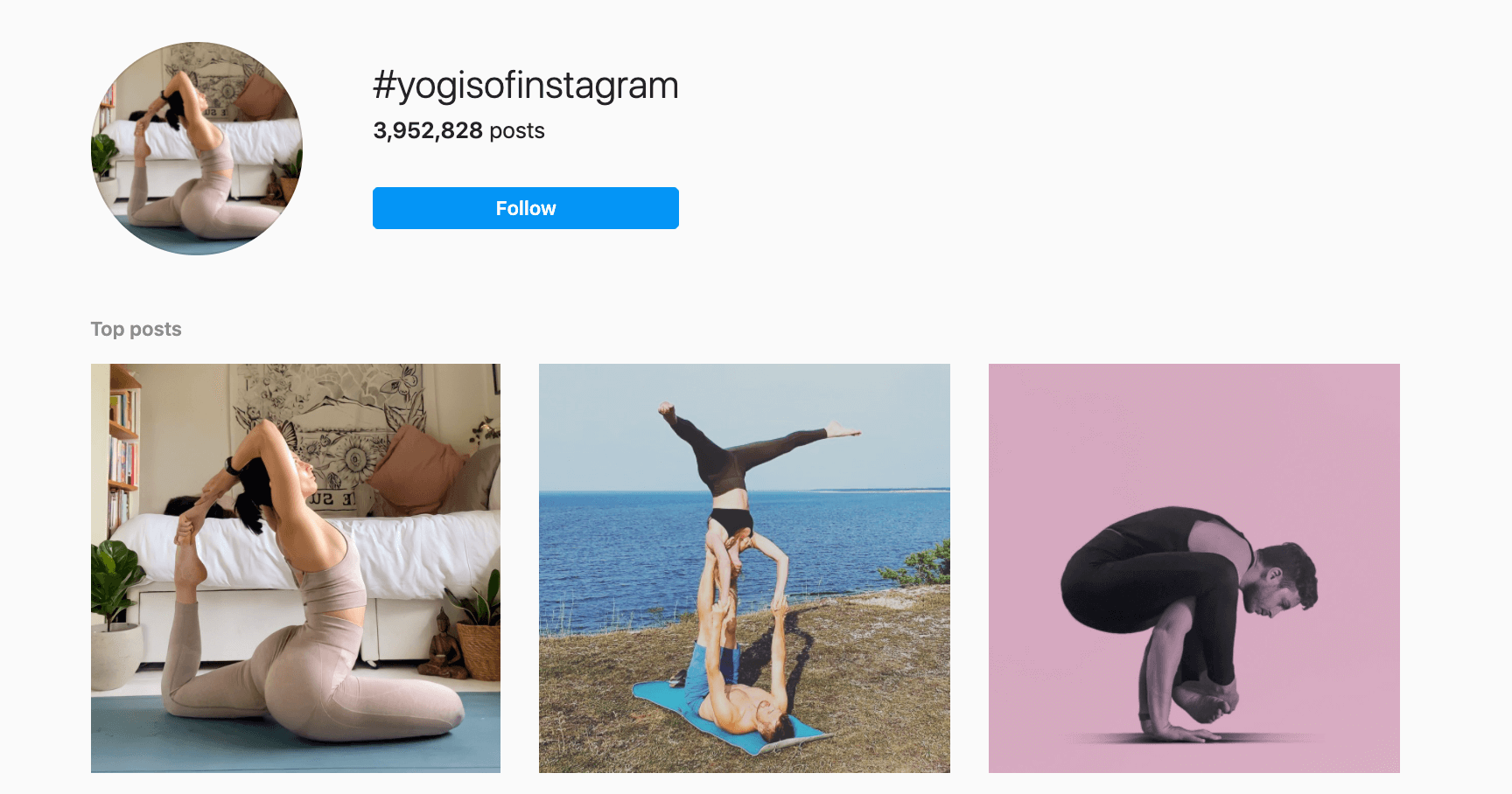 Health and wellness were on the up before the pandemic. Now they're skyrocketing. People are focusing more on their health than before, and with lockdowns impacting gyms and spas, people have turned to home-based methods and online information to guide them.
Personal Finance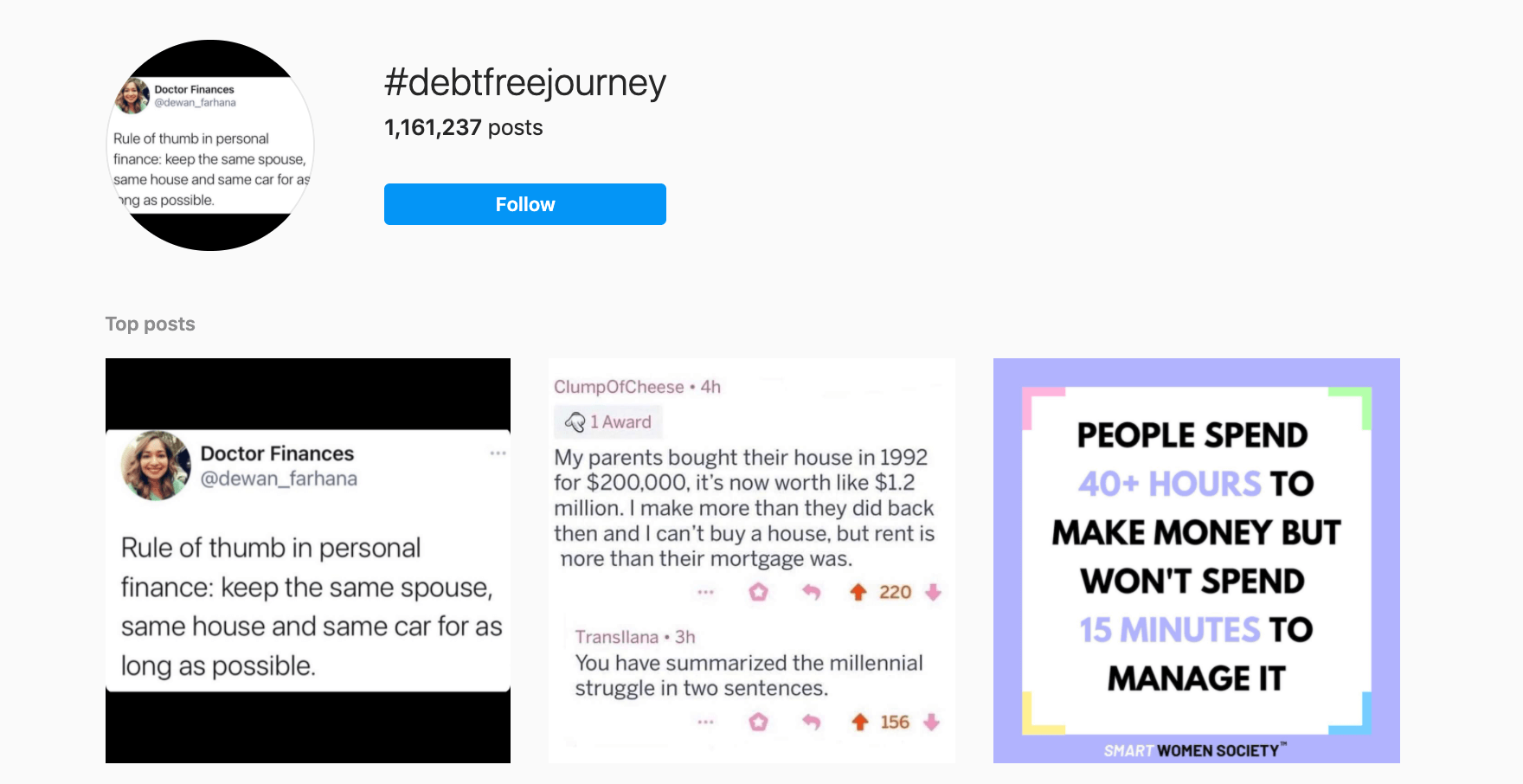 Money is always high on the priority list for most people: how to make it, use it, manage it, save it, invest it. The personal finance niche has grown tremendously on Instagram as creators take the topic of personal finance — seen as highly technical and inaccessible — and make it more approachable for everyday people.
Travel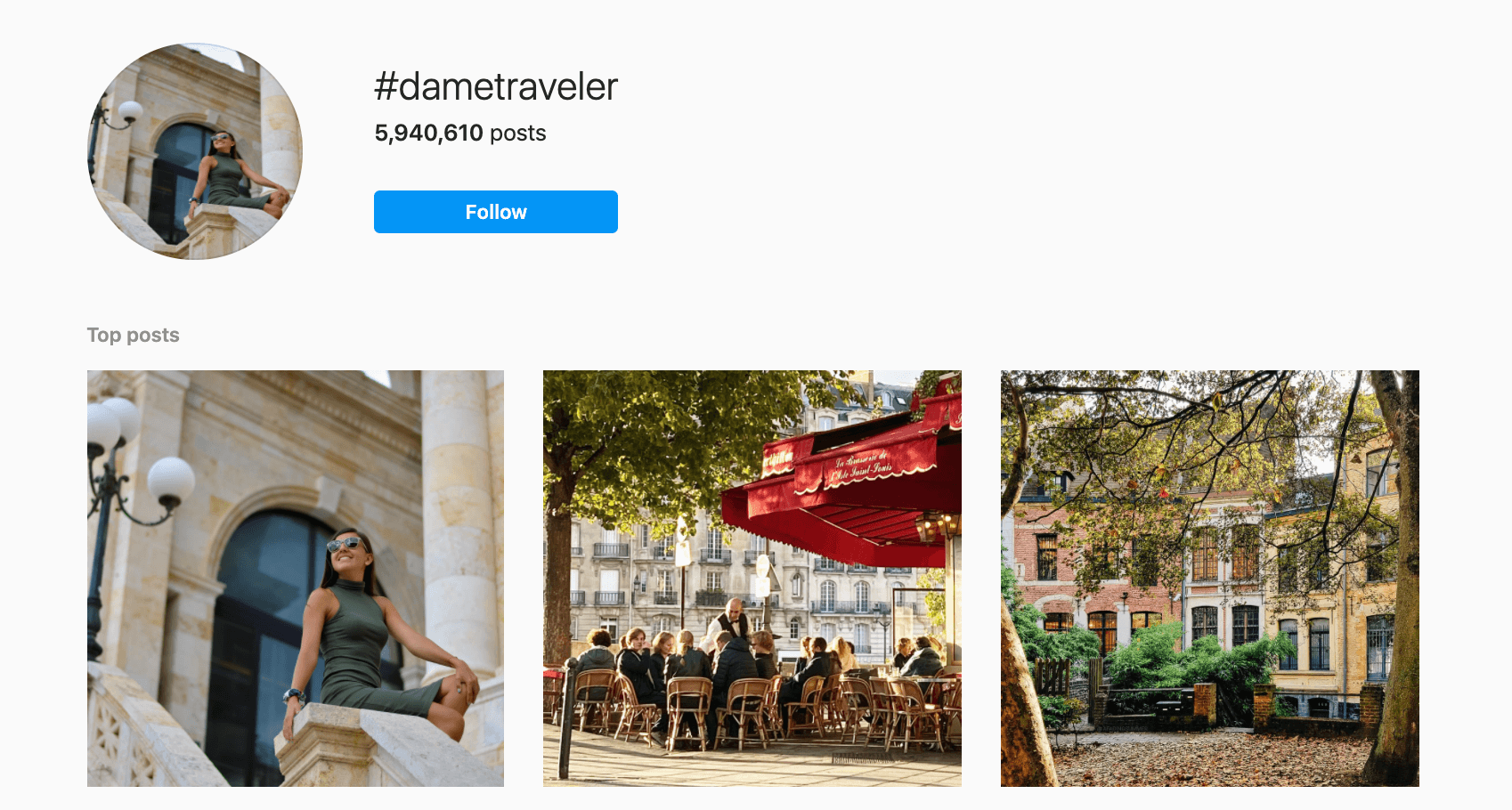 Visuals are key when it comes to the travel niche — which explains why travel content does so well on IG. With travel being cited by 45 percent of people as one of the interests they use the platform to delve into, it is the top field of interest on Instagram in the United States.
4 easy steps to becoming an affiliate on Instagram
Becoming an Instagram affiliate marketer is just like any journey — it's not always linear.
However, there are some fundamental steps to follow on your path to success. Keep in mind that these strategies are adaptable and will depend on your niche and personal preferences.
Play around with content ideas to figure out what works for you and your audience.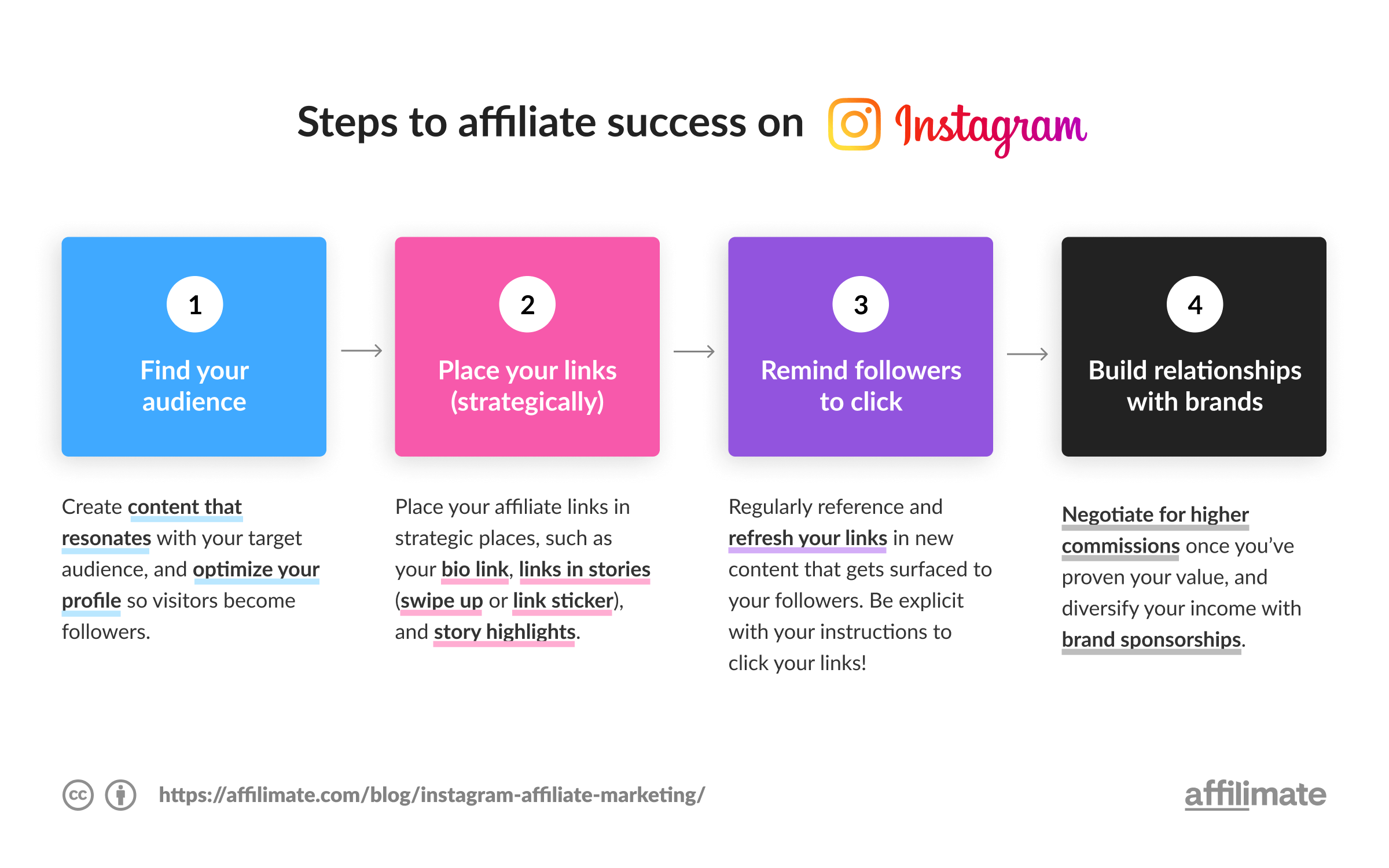 Step 1: Find your audience
This first step is the most daunting, but it's also the most important. Affiliate links go unclicked without the social capital to back it up. Before optimizing link placement or even choosing affiliate programs, focus on finding your audience. Here are some best practices to get you started:
Create engaging content (tailored to your niche)
The MOST important thing about Instagram is engaging content. Your content must speak to your audience so that they can speak back.
Engaging content looks different for every niche. Some niches, like travel, are best suited to photo content, whereas exercise favors video content, and technical or information-heavy niches like personal finance are full of text and infographics.
Knowing which content formats work best for your niche is vital for finding — and keeping — ​​your Instagram audience.
Optimize your profile
To find your audience — or rather for your audience to find you — you need to optimize your Instagram profile for searchability:
Make sure your profile is public and listed as a Creator or Business account so that you have access to all of Instagram's creator tools and insights.
Incorporate a primary keyword in your name, and your username too, if possible.
Add the keywords that you want to rank for to your bio. This is a good place for secondary keywords.
Keyword-optimize your captions and alt-text.
A note on hashtags: Hashtags are a good organizational tool, but they aren't the best way to optimize your content or improve how you show up in search anymore. Instagram is constantly updating its recommendations regarding hashtags.
The optimal number of hashtags for each post used to be 30, then it went down to 15, and the most recent recommendation is to use a maximum of three.
This doesn't mean you shouldn't use hashtags at all: niche-relevant and branded hashtags make it easier for your audience to search for specific posts. Just keep in mind that the content you create is more important than the hashtags you use.
Create community
Instagram is a place where being friendly goes a long way for growing your audience. Make friends with leading voices in your niche and other affiliate marketers, build partnerships, run IG Lives, and collaborate with people in your niche. These are all great ways to cross-pollinate audiences. And remember, interaction goes both ways, so don't be shy to reach out, comment, like, and follow accounts that fit your niche and interests.
Be consistent
Your audience is central to how you show up as an affiliate on Instagram. Your followers need to feel like you are there for them — and in return, they'll be there for you.
When you determine your strategy as an affiliate marketer on Instagram, the first question you should ask yourself is,  "Is this strategy sustainable for me? Can I show up consistently with this?"
Regular posting is just one aspect of maintaining consistency. Be consistent across the platform by responding to comments and DMs and reminding your audience where your content lives. There are lots of ways to repurpose content you have already created.
Keep in mind that your audience is seeking a relationship with you and your content — ​​not the brands or products you're putting out there. Be consistent and selective with what you promote to make sure it appeals to your audience and doesn't come across as a once-off or out-of-the-blue offering.
Step 2: Place strategic affiliate links in your Instagram profile
Instagram is adding more resources for creators every day, including more linking capabilities — which means more places to monetize your following.
Link in Bio
You can only have one link in your bio at a time. Unless you always feature the same offer, a link landing page like Linktree is the way to go. This lets you keep just one permanent link in your bio that directs your audience to all your offers and makes it easy for them to click the one they're looking for.
Swipe Up (only for accounts with over 10k follower or paid ads)
The swipe up function makes it easy for your audience to go straight from your story to your offer.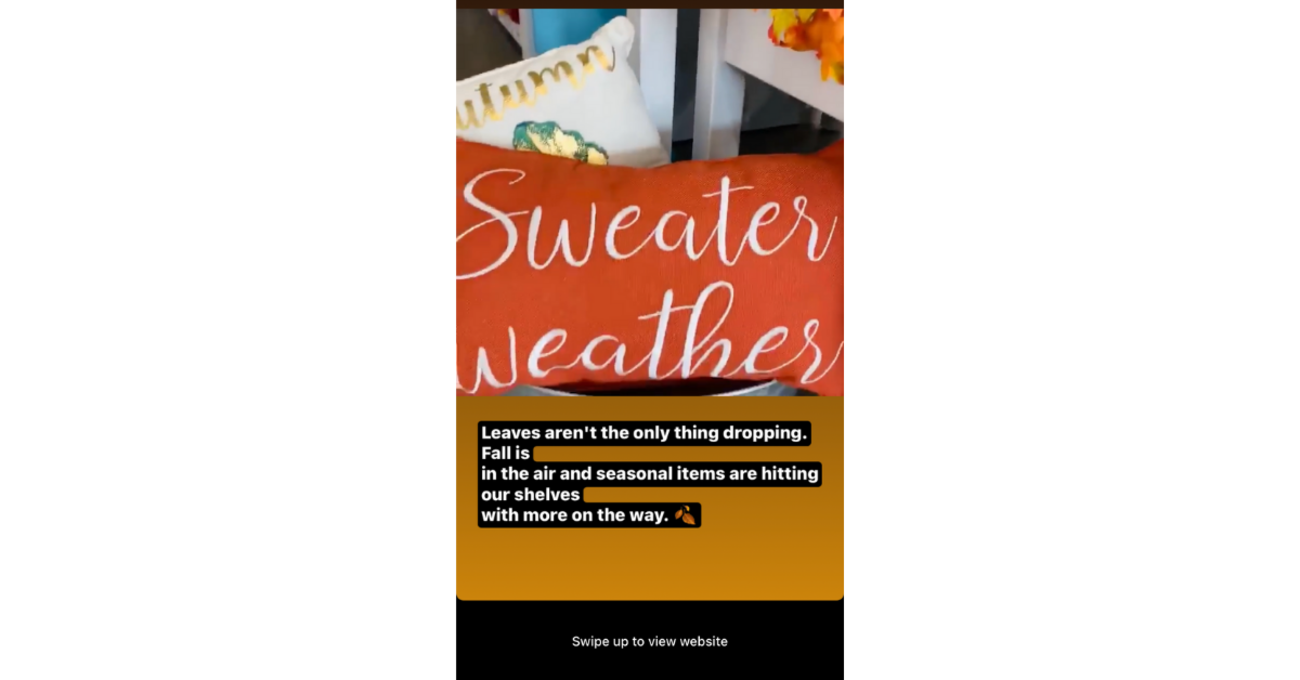 New link button
The link button is similar to the swipe up function in stories, but can be used by anyone, regardless of follower count.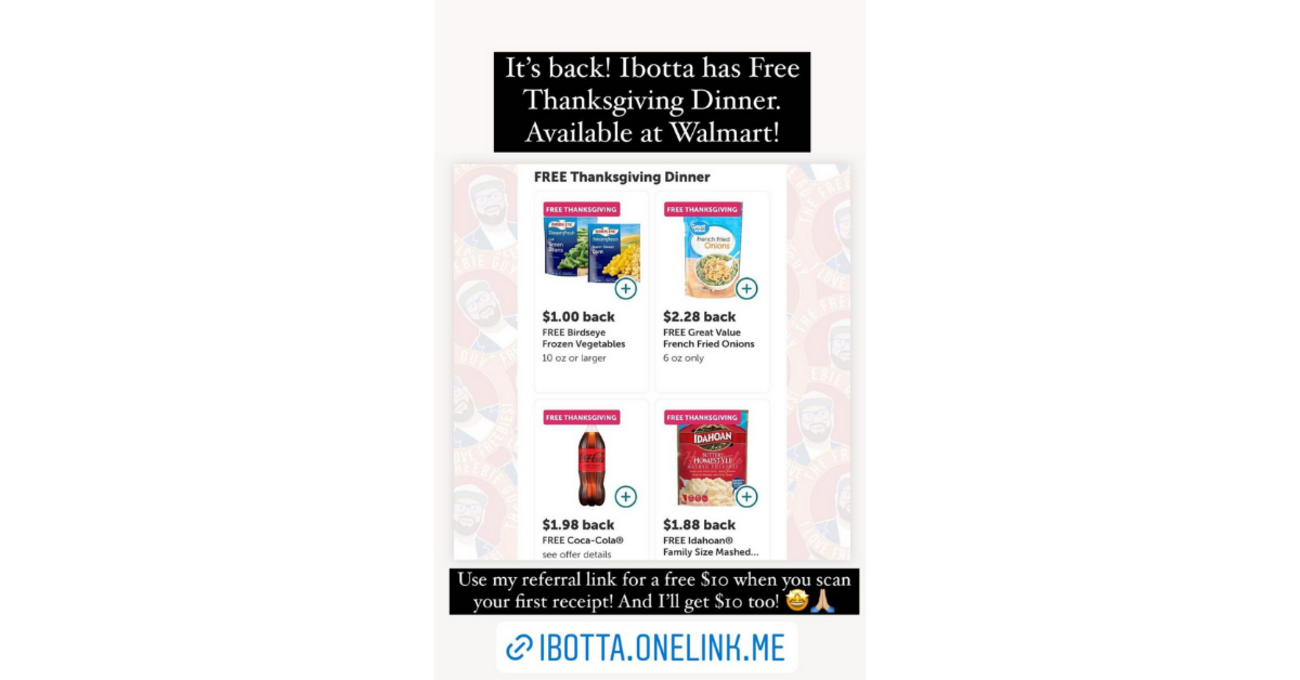 Story Highlights
Story highlights not only let you preserve your story content beyond the 24-hour timeframe, they're also a helpful organizational tool for directing your audience to specific content.

Copy and paste
Most people ignore this one. Now that Instagram is mostly desktop-capable, URLs work well in captions, too. Just instruct readers to copy and paste the link. Short, memorable links work best.
Pro tip: As a social media influencer, it is your responsibility to disclose affiliate links. Daniella, blogger and influencer of the award-winning blog I Like to Dabble, stays compliant by adding a #partner or #affiliatelink hashtag to her stories and adds a disclaimer on her link tree.

Step 3: Remind your followers where your links are
Once you have your links in place, you need to keep reminding your followers where they are. Instagram's algorithm-driven feed means your followers won't necessarily see all the updates on your profile. Don't be shy about promoting your offers through multiple content types. Keep your affiliate marketing funnel in mind. Even a very basic IG strategy will require a lot of touchpoints.
A simple formula is to match your stories with your posts. When you post something — whether that be a photo, an infographic, or a reel ​​— you use your stories to provide a more in-depth explanation and link back to that post.
Use your posts to call out interesting stories or other reels and pieces of content so that audience members that are only seeing your post go and check out that content too. Tie it all together by making sure that each piece of content points directly to the same link.
Step 4: Build relationships with brands
Unlike conventional advertising, such as commercials, Instagram offers its users personal engagement. Likes, comments, shares, and direct messages are avenues that followers use to communicate directly with brands and influencers.
But people don't want to talk to businesses — people want to talk to people.
Brands know this, and this is where Instagram affiliates come in. Choosing brands that fit with your niche and build strong and lasting relationships with them to create consistency for both them and you.
You don't need a massive following to engage and form relationships with brands. Small accounts with highly-engaged audiences less than 5,000 followers are like gold for brands. Once you have a community that loves and interacts with your content, you're in the perfect position to reach out to your carefully selected brands and establish relationships.
Pro-tip: Negotiating with brands for a discount code alongside your affiliate links is a great way to increase your revenue while still generating business for your partner brands. Promo codes incentivize sales, and many affiliate networks will allow you to get credit for those promo codes even if someone doesn't click your link.
The future of affiliate marketing on Instagram
Monetizing directly through the Instagram platform may work for new creators.
But the future of affiliate marketing is a multi-platform approach that prioritizes your own website traffic is your best way to sustainably monetize your Instagram following.
Staying consistent and building an engaged audience that knows, likes and trusts you prepares you to build your affiliate marketing strategy on Instagram and beyond.
If you're already on your journey to a multi-platform affiliate marketing strategy, check out Affilimate for an easy way to track, optimize, and grow your website's affiliate revenue.