7 Best Financial Affiliate Programs in 2023 (Based on Data)
By Jules Costa · Updated Sep 12, 2023
Make money by talking about money? It sounds too good to be true, but financial affiliate programs are one way to do just that.
Websites like Investopedia, NerdWallet, and The Points Guy earn commissions on many of the financial services and products discussed on their websites. Credit cards, credit checks, insurance, investors, robo-advisors, and more are all financial services that offer affiliate programs you can promote to your audience.
And recognizable brands like these aren't the only ones making bank by recommending banks.
As an active member of the FI/RE (financial independence, retire early) community, I've spoken to several community members who receive significant commissions from personal finance affiliate programs.
One popular influencer even revealed that she made half of her mid six-figures revenue stream from a single bank affiliate program (see if you can guess which one it is).
Read along for tips from the experts we surveyed, plus our list of the best financial affiliate programs based on what the world's most popular finance blogs are heavily promoting.
How we compiled this data
We pulled data from over 100 finance blogs and analyzed their affiliate links to form a profile of the most heavily promoted financial affiliate programs in the space.
All based on publicly available information on the publisher's website, run through Affilimate's affiliate link detection algorithm.
We started by including the most popular finance blogs, like The Penny Hoarder, a personal finance blog started by a single person that was acquired at the end of 2020 for a respectable $102.5 million dollars.
According to an interviewer with AdExchanger, they were already pulling $20 million per year from affiliates back in 2016 (!) –
The site earned $20.8 million last year by focusing on native, affiliate marketing. It earns 95% of its revenue from affiliate and performance campaigns, and less than 5% from display advertising. (source)
These are the kinds of finance sites we included in our analysis. But we didn't stop there.
After that, we looked at more niche websites focusing on specific areas of personal finance: loans, banks, credit cards, investing services, and more.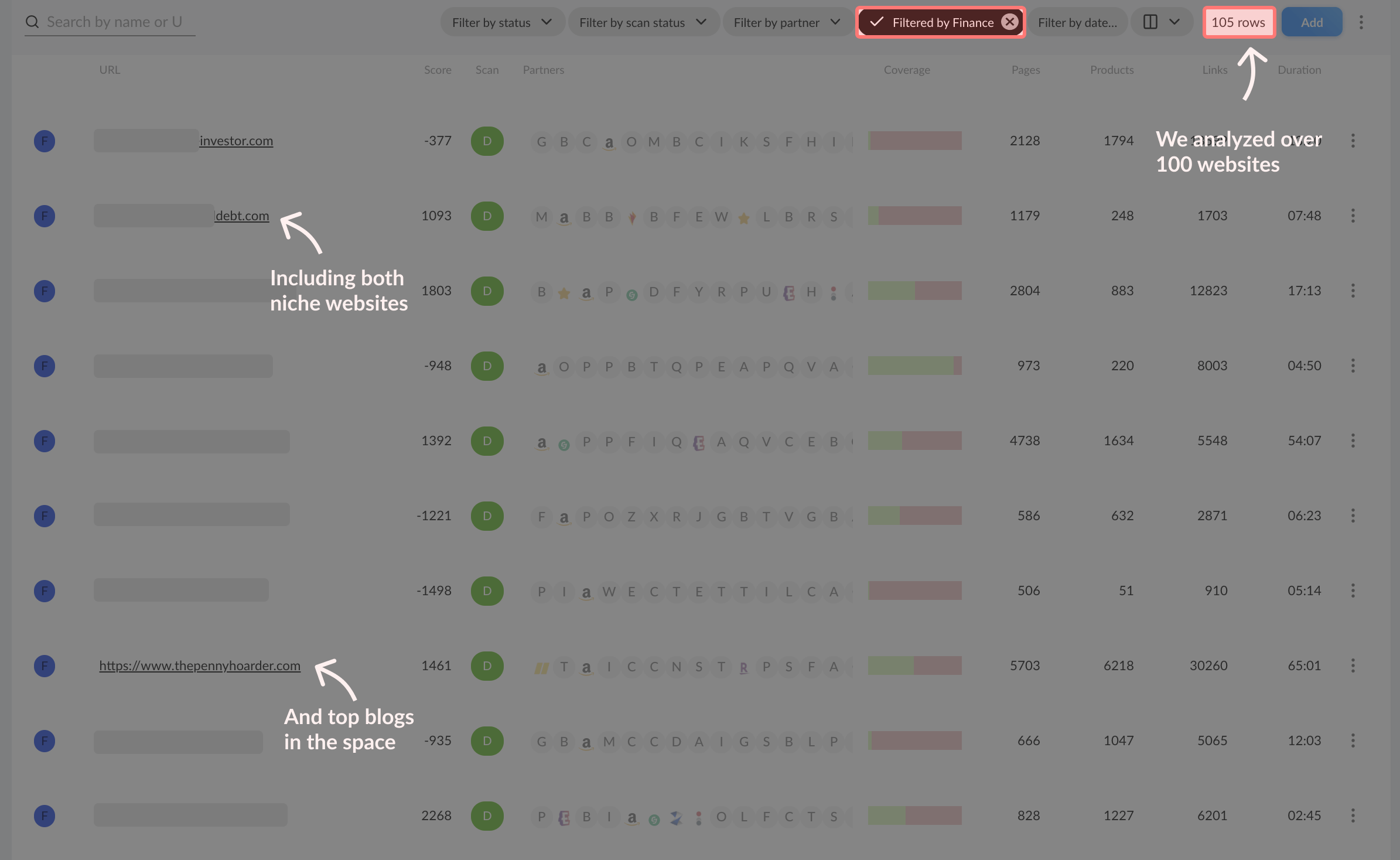 To conclude, we boiled it down to this list: the best financial affiliate programs, based predominantly on how many outbound links content publishers throw their way – a very strong signal that a product or service is profitable to promote as an affiliate.
But before we get to the list, a couple tips from the experts we talked to about the realities of finding success in the personal finance niche.
Tips for success as a finance affiliate
The personal financial services niche is competitive. Very competitive.
You'll be bumping elbows with blogs that have been around for decades, written by people who have long since reached millionaire status. Well-known blogs include Mr. Money Mustache, Doctor of Credit and The Mad Fientist.
Plus, financial topics are generally categorized as Your Money or Your Life (YMYL) content by Google, so competing with established blogs for financial buyer intent keywords is even more difficult than normal. It will take time to build the authority needed to rank on these pages.
Your best bet is to build an audience based on a specific lifestyle or niche. This allows you to promote not only based on SEO, but also owned spaces like your email list or social channels.
Two examples of money blogs that blend in lifestyle include the anonymously-run digital nomad blog A Purple Life and the popular finance blog and podcast for Latinas, Yo Quiero Dinero.
We reached out to both of them to ask about tips for success as a finance affiliate, and their answers were pretty similar: recommend products you use and trust.
As Janesse from Yo Queiro Dinero puts it:
If I wouldn't recommend it to my mom, I don't promote it.
And while it's unlikely it's the first time you've heard this advice, it pays off.
Trust is key when promoting personal finance affiliate programs to a loyal audience.
These aren't consumable products that people spend a few dollars on just to try out. They are tools that directly affect users' savings, credit and investments. Both Google and your audience will look for expertise, authority and trustworthiness in your content.
It's a big responsibility, so familiarizing yourself with the best financial affiliate programs will guarantee that you provide your specific audience the best financial services and products for them.
Financial Affiliate Programs
Financial services affiliate programs fall into a handful of categories: bank affiliate programs, credit report affiliate programs, trading/investing affiliate programs, and budgeting/net worth tracking affiliate programs. We've also dipped our toes into crypto for good measure at the end of the post.
Some products fall under multiple categories. For example, Personal Capital offers both a net worth tracking tool and investment management services.
Here are the best financial affiliate programs based on our analysis of 100+ finance blogs:
Personal Capital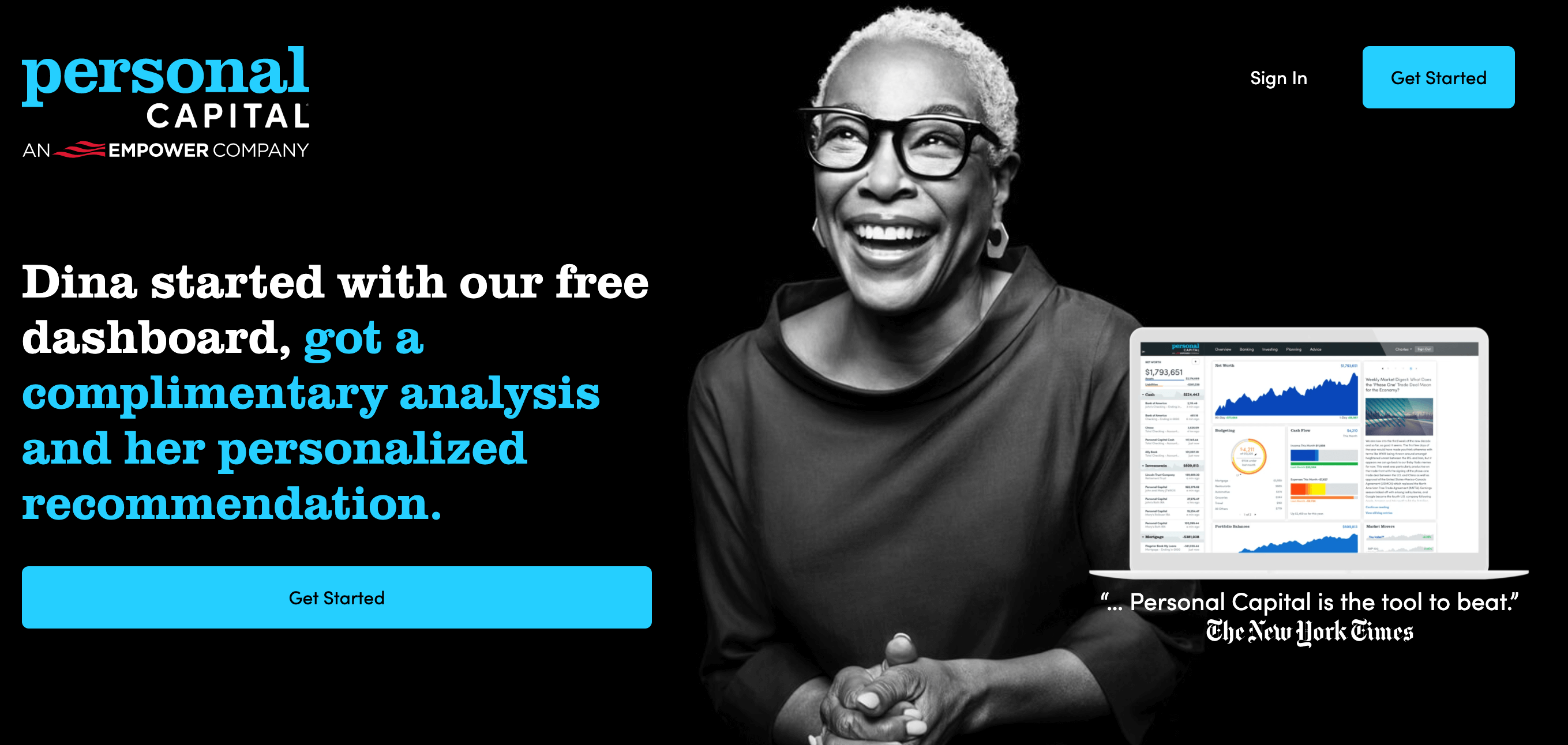 Personal Capital is one of the most actively promoted finacial affiliate programs. One site we analyzed linked to Personal Capital over 150 times on their site.
Not in the footer. Within the content.
That's how invested many finance bloggers are in this program.
It comes down to the product (and the profit): advanced financial technology, free planning and tracking tools, and competitive affiliate rates. Their paid offers are geared towards individuals with a net worth over $100k, but their free tools work for everyone.
High-net worth individuals frequently report unpleasant experiences with the Personal Capital sales team. A Purple Life includes an honest review on her resources page that reads, "They call me monthly and I find it annoying. If you sign up for Personal Capital and have more than $100,000 in your account they will call you to try and have you use their investing services."
With that being said, many users love the free personal tracking tool, and even A Purple Life says the sales calls are "a small price to pay for an awesome service."
Credit Karma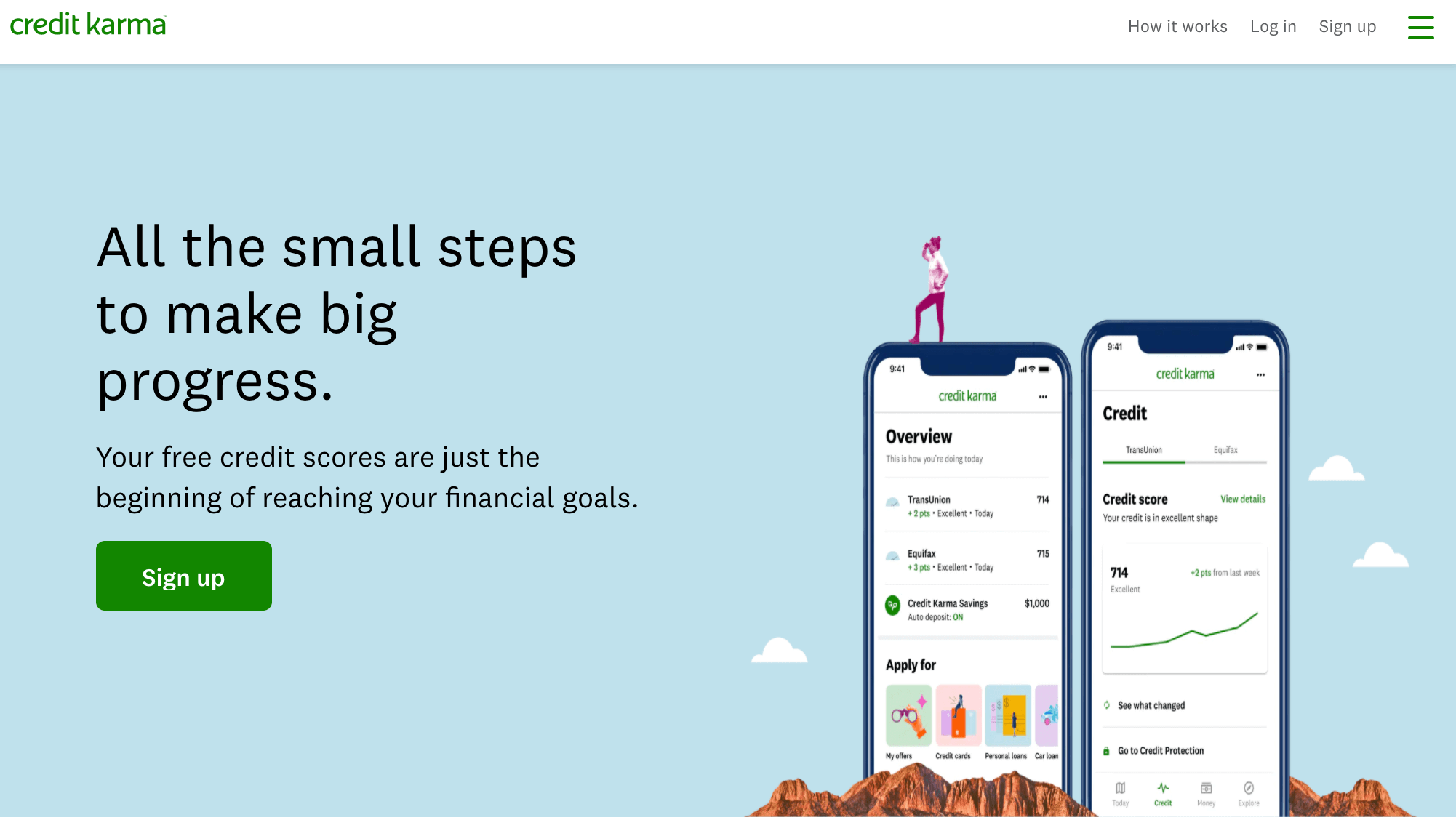 Credit Karma offers low commissions compared to other financial products, but the promotion process has way less friction due to it being a free service. You don't have to convince your audience to buy anything - instead, show the benefits of Credit Karma's free credit tools.
Credit Karma's cookie period is 30 days, and your lead just has to create an account for you to get paid. This makes it a relatively simple process compared to financial services that require users to deposit or spend money in order for affiliates to receive a payout.
Plus, you can recommend Credit Karma next to other similar financial affiliate products, like credit cards or banks that offer loans. This creates a unique cross-sell opportunity that maximizes earnings.
Credit Sesame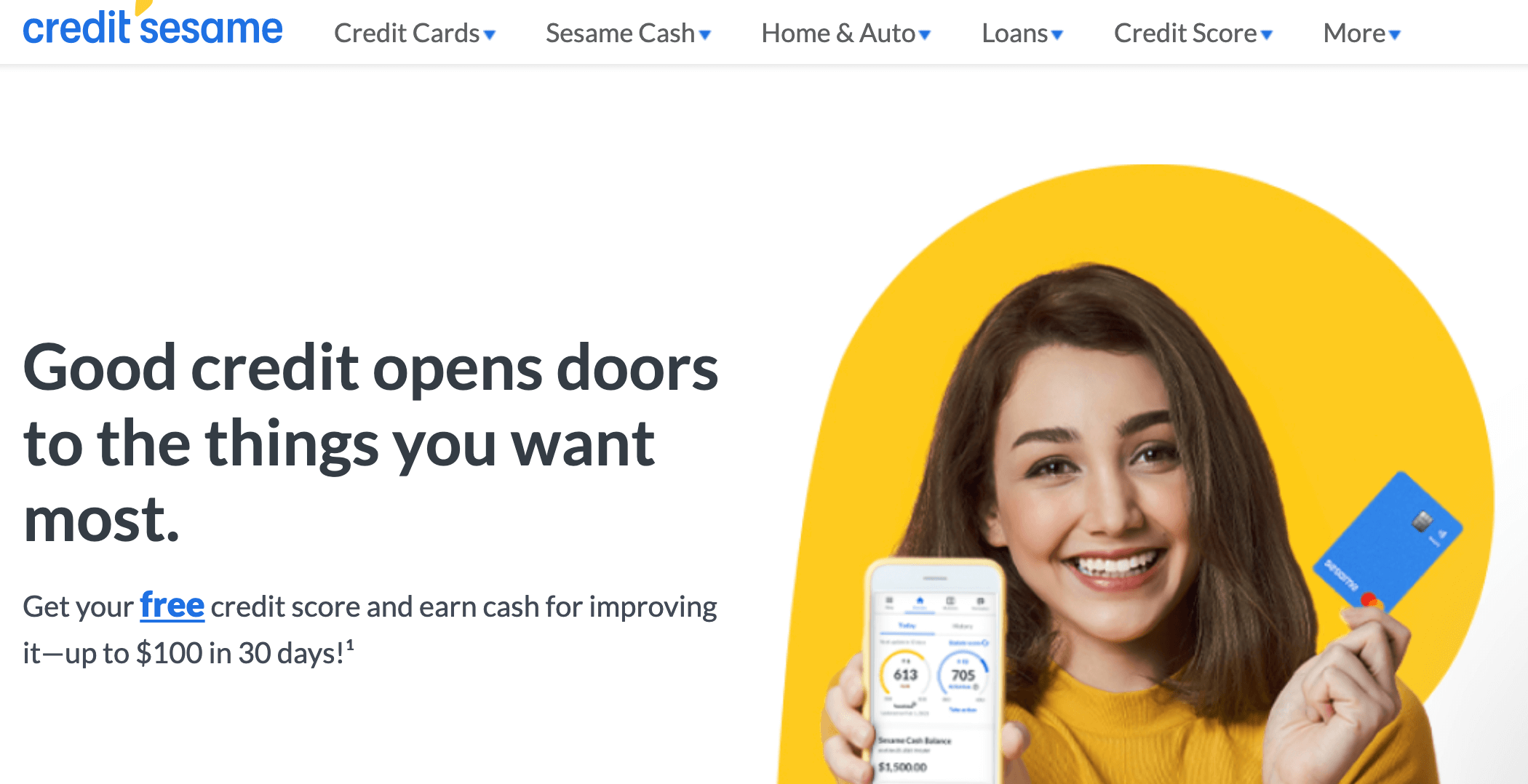 Credit Sesame and Credit Karma are relatively similar products. What sets Credit Sesame apart is that their free membership includes $50,000 of identity theft insurance alongside free credit reports. Since both are free products that offer slightly different value propositions, you can promote both products as complements to one another.
While Lifelock has a higher raw commission, it's important to note that your audience has to pay for it, which generally requires a longer sales funnel for affiliates.
In other words, it takes more time to convert an audience to a paid product than a free one, so look for the optimal point between conversion volume and commission rates.
BBVA Bank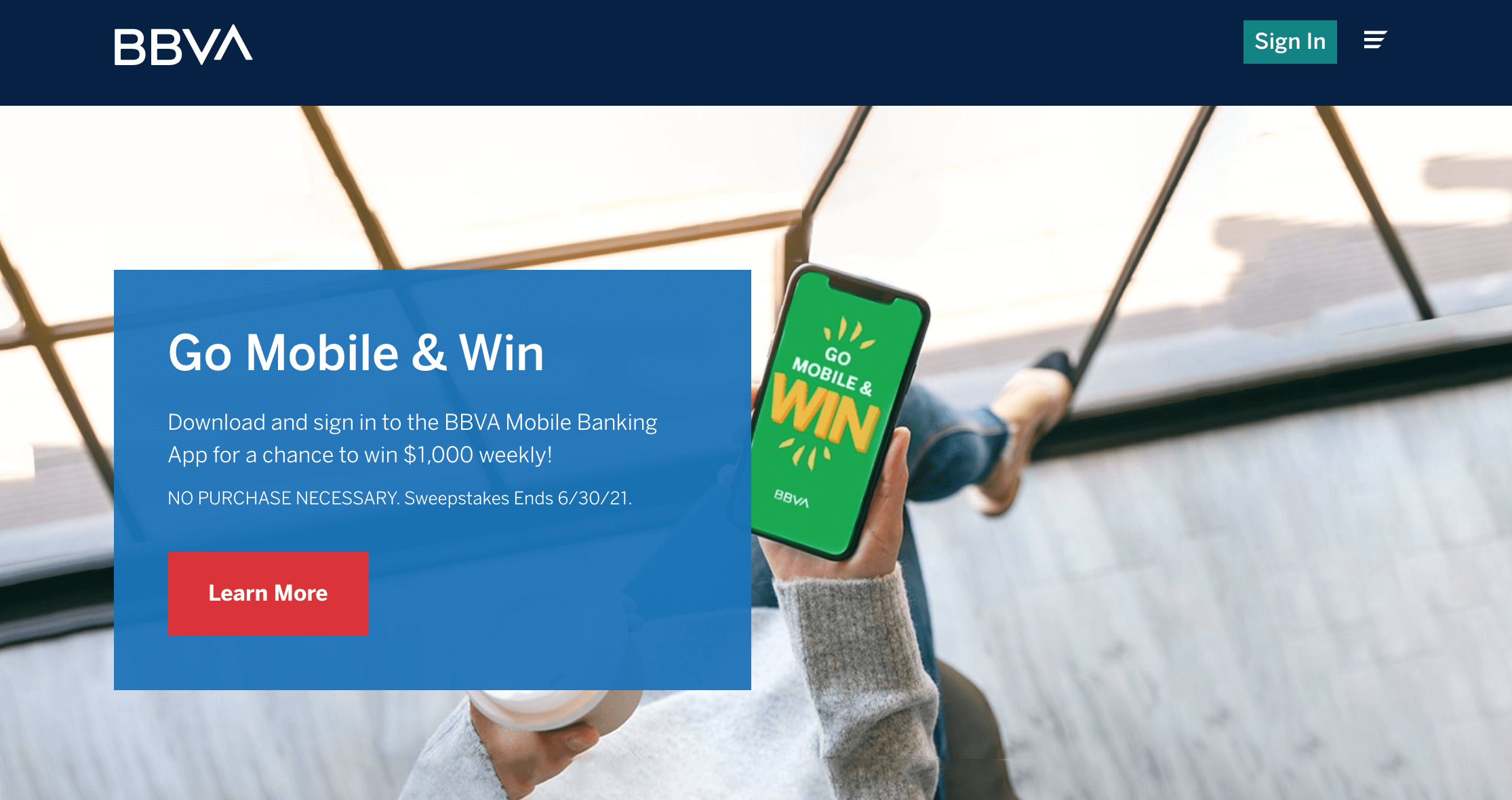 As one of the largest full-service banks in the United States, BBVA has a broad appeal regardless of your audience or niche.
CIT Bank has more competitive affiliate payouts, but to optimize conversions, it's best to recommend the bank that fits the unique priorities of your audience.
When evaluating bank affiliate programs, here are some questions to ask:
What types of accounts does the bank offer? Typical accounts include checking, savings, high yield savings accounts, brokerage accounts, and IRAs.
What is the minimum required for account opening or bonus offers? What stage of their fancial journey is your audience in and does it fit this bank?
What are the monthly fees? How can users avoid these fees?
Does the bank offer a high-yield savings account? What is the APY for these accounts? Are there special rules or incentives to reach a certain APY?
What are the business account options? Business owners typically have separate priorities from personal users and qualify for accounts like a SEP IRA or Solo 401k.
How good is customer service? Can you share an anecdote from personal experience to build confidence in the product?
Bank offerings change frequently, so you need to check the website of each institution for the most up-to-date information.
Coinbase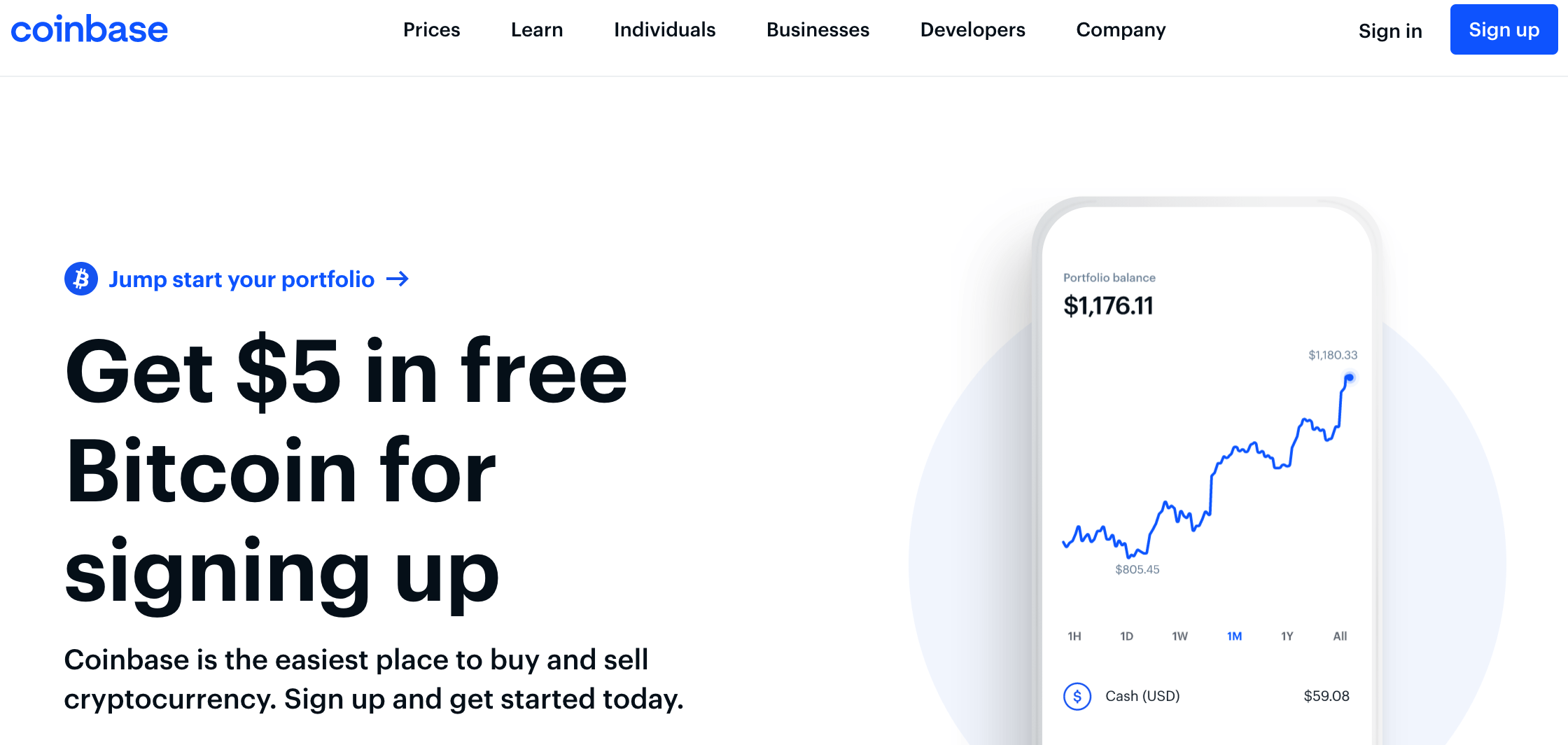 Coinbase stands out in the emerging cryptocurrency space due to its excellent UX and reliability. It is very selective with affiliates and has a low acceptance rate. Alternatives like Binance offer recurring lifetime commission on sales and trades, making them more lucrative alternatives long term.
When it comes to cryptocurrency affiliates, it's vital to understand the psychographics of your audience. Crypto has claimed a space in the personal finance community and many influential bloggers now list it as an important diversification method.
However, it's best to check how your audience feels about crypto before promoting it. If they see it as risky, it will take more content to convince them to use the platforms. And since you only get commissions for active trades, they have to feel confident enough to invest their money.
If most of your audience sees crypto in a negative light, affiliate programs for more traditional financial products will be more lucrative. It takes time to build trust with your audience, and it's not worth risking that trust to promote a product.
Robinhood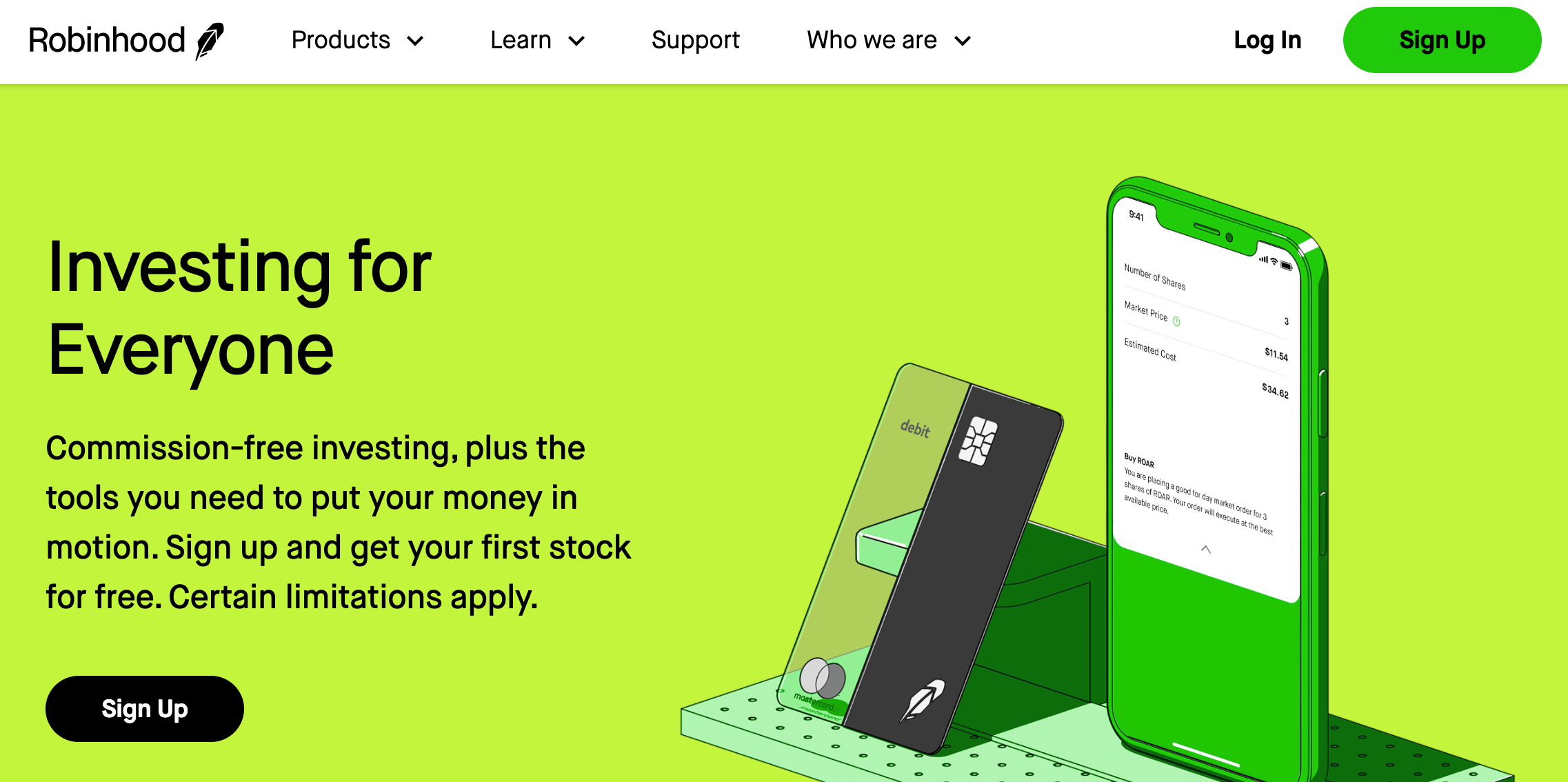 Both Robinhood and its alternatives have different incentives for leads versus funded accounts (eToro does not pay for leads). Leads are generally defined as users who sign up for an account using an email, whereas funding the account requires linking a bank account.
Promoting Robinhood comes with potential pitfalls, as its public perception has taken a few hits with regards to reliability and business practices. In particular, there was lashback during the Wallstreet Bets fiasco in early 2021, when Robinhood froze the buying and selling of certain meme stocks. Many users felt this went against their original mission to democratize investing.
With that being said, its user base is still growing. It started the trend for zero-commission trading and is lauded for its easy of use and diverse range of investment options. Test the waters with your audience before promoting Robinhood to see what type of sentiments they have about the platform.
Questrade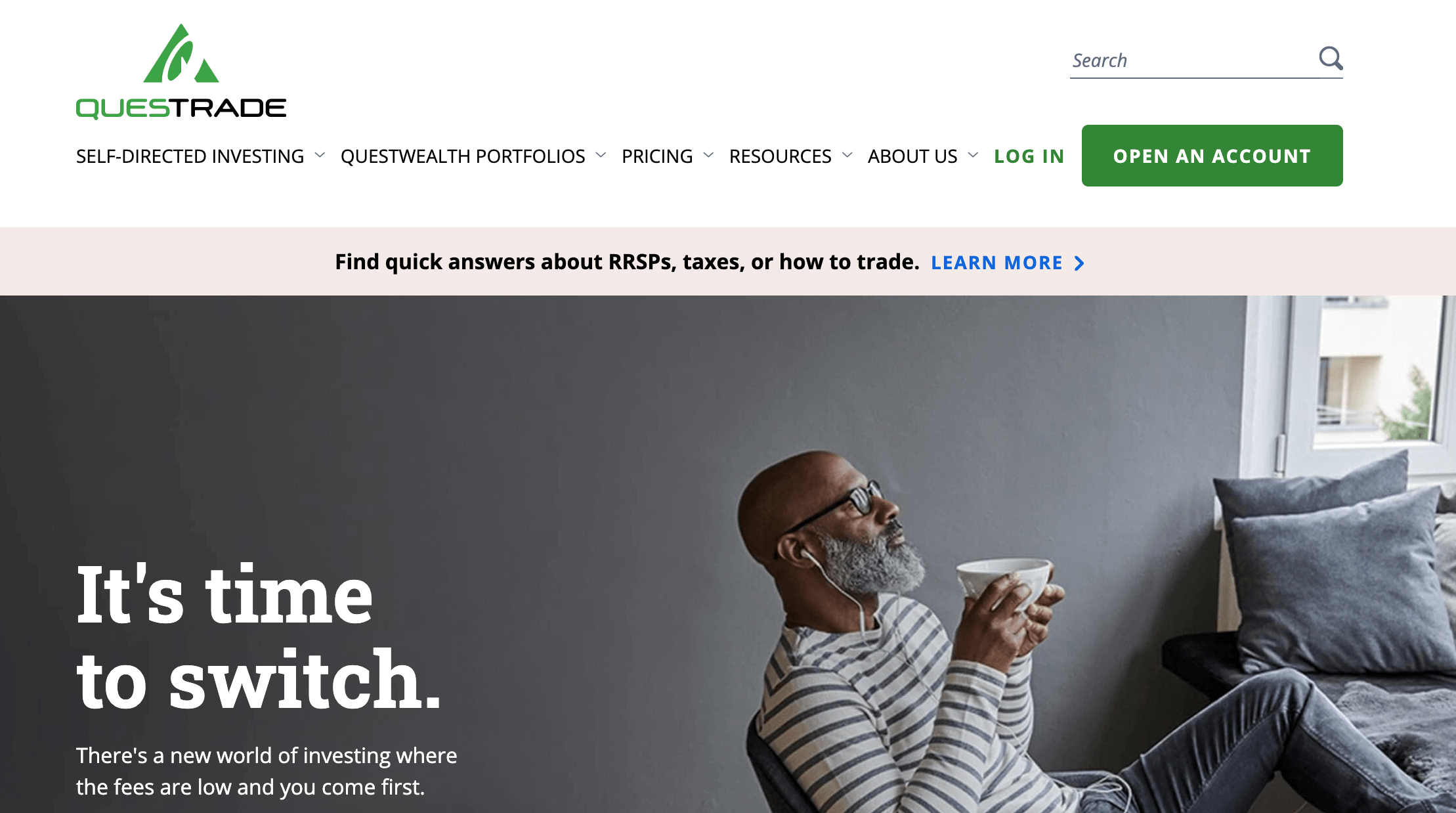 Here's a little something for our friends up north: some Canadian affiliate programs.
Questrade makes investing and trading more accessible to young Canadians and first-time investors. Their affiliate program has a longer-than-normal cookie duration of 60 days.
Questrade and Wealthsimple have more straightforward payment systems than Qtrade, but it's possible that Qtrade could be more lucrative depending on the average volume of trades you expect your audience to complete.
Are you struggling with tons of affiliate platforms and links?
If you're running website that's monetized with affiliate marketing, there's a high probability your affiliate commissions are scattered across a ton of different platforms.
This makes it hard to get an overview of what's working well, efficiently test different products and programs, let alone optimize your content for conversion.
Affilimate was designed to fix that. It helps you collect your affiliate data (clicks, commissions, and content analytics) into ONE place so you can optimize conversion and grow your revenue.
Start your free Affilimate account and get tracking today.