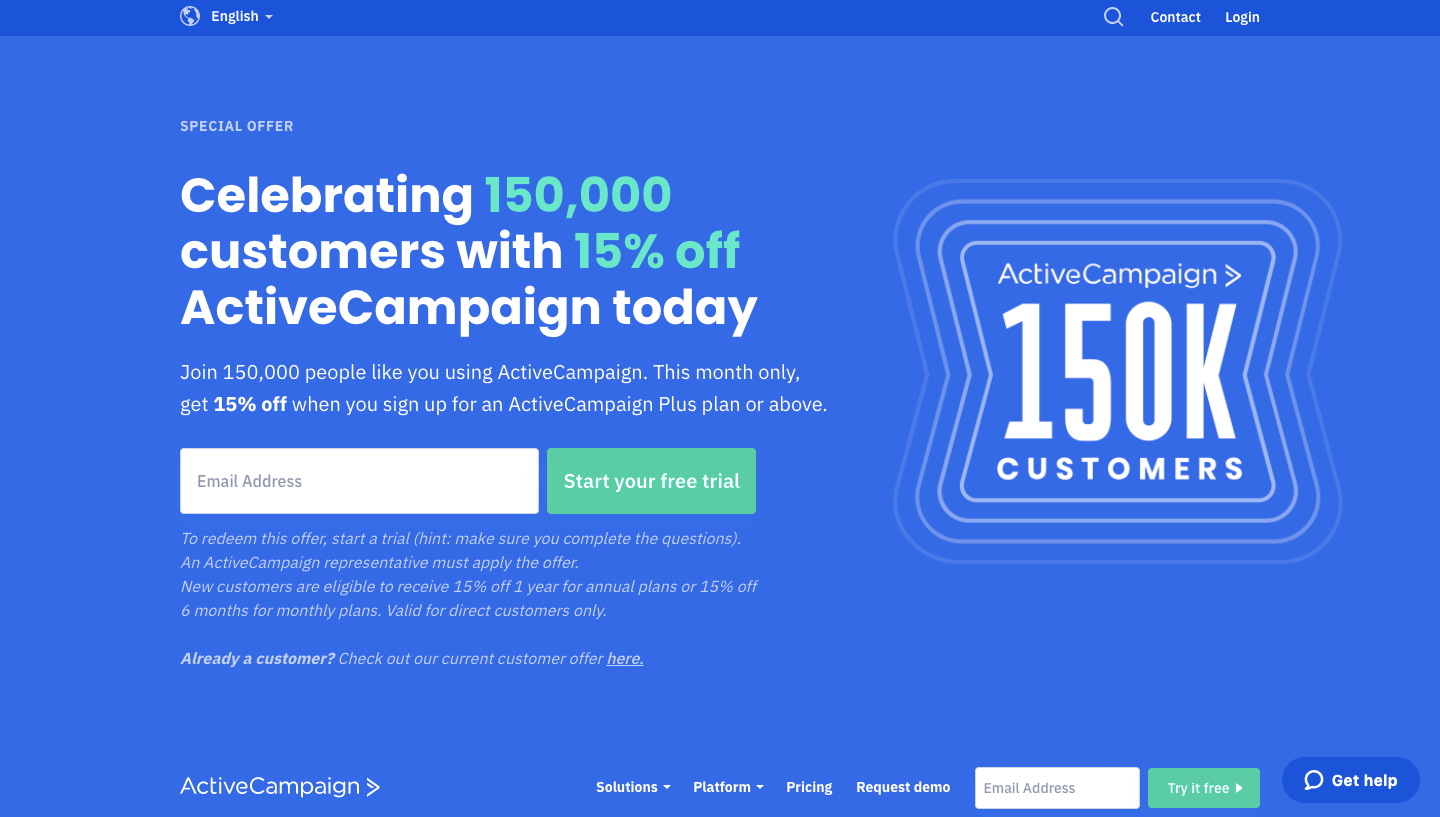 Join the ActiveCampaign Affiliate Program
ActiveCampaign has an affiliate program in the SaaS niche with commissions up to 20-30% commission on Direct. Learn how to join the ActiveCampaign affiliate program, where to get the best rates, and the longest cookie period through our affiliate program guide below.
| Network | Commission rate | Cookie | Markets | Details |
| --- | --- | --- | --- | --- |
| Direct | 20-30% commission | Not listed | Global | Join program |
Already earning commissions? Track your affiliate earnings from all networks in one dashboard.
Affilimate is an analytics tool that aggregates all your website's affiliate data in a single dashboard.

Then, gives you attribution data & content insights that reveals which pages and links are earning the most, so you can grow your revenue.
Affilimate is a paid analytics product, not an affiliate network.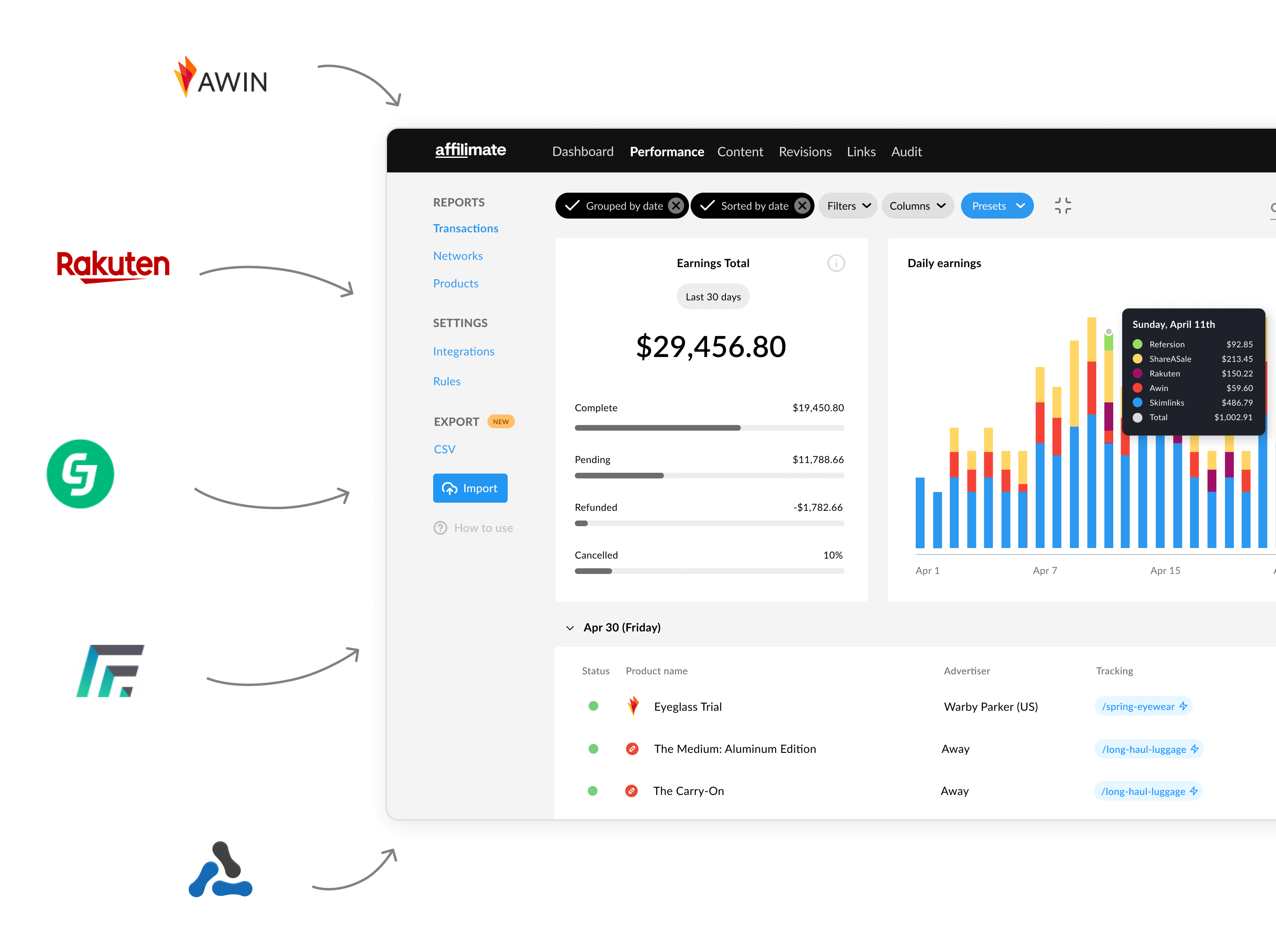 What you should know about the ActiveCampaign affiliate program
ActiveCampaign is an automated customer experience platform that enables businesses to connect and engage with their customers through a simple yet powerful email marketing and contact management strategy.
It has a simple pricing plan that starts at $9 per month with limited email marketing features and automation. But for a bigger list, ActiveCampaign campaign costs scale up sharply. Especially if you want access to their more advanced features, such as the integrated CRM.
You can become an ActiveCampaign affiliate and earn up to 30% in commissions, with 20% as the base commission.