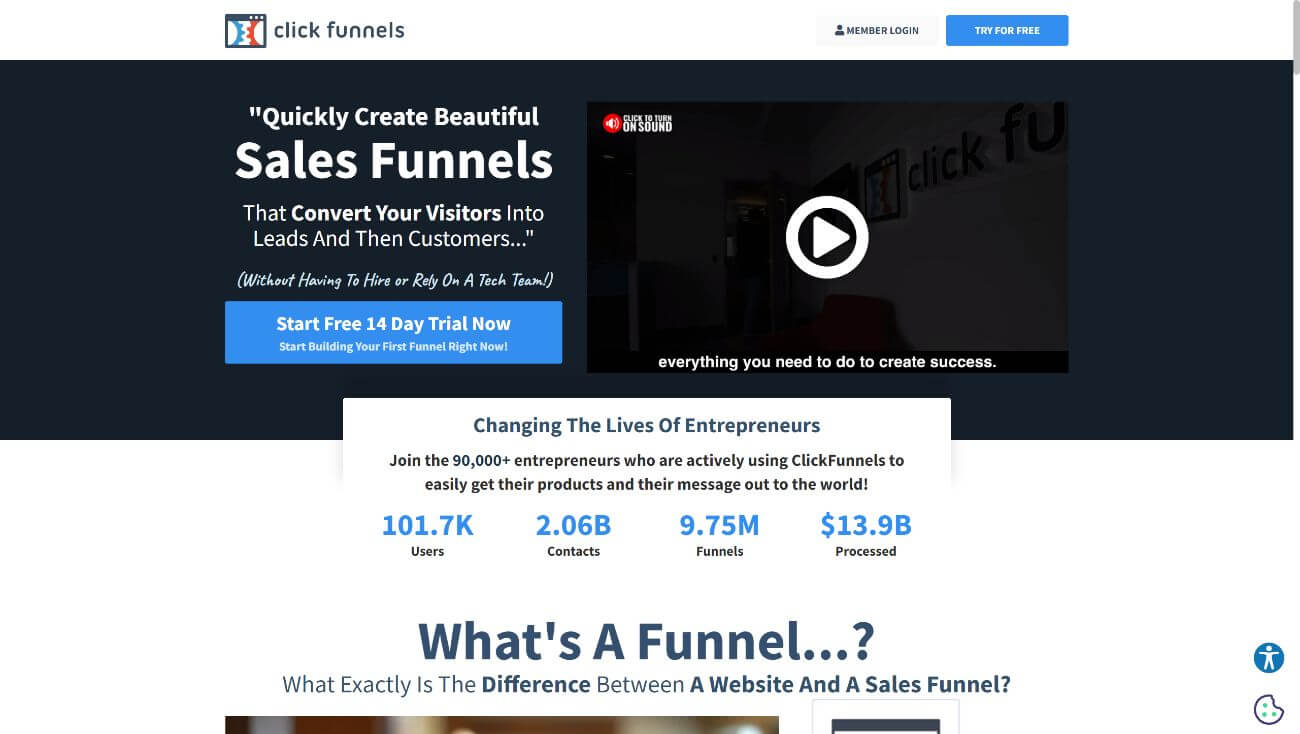 Join the ClickFunnels Affiliate Program
ClickFunnels has an affiliate program in the SaaS niche with commissions up to 0-30% on all front end offers on Direct. Learn how to join the ClickFunnels affiliate program, where to get the best rates, and the longest cookie period through our affiliate program guide below.
| Network | Commission rate | Cookie | Markets | Details |
| --- | --- | --- | --- | --- |
| Direct | 0-30% on all front end offers | 30 days | Global | Join program |
Already earning commissions? Track your affiliate earnings from all networks in one dashboard.
Affilimate is an analytics tool that aggregates all your website's affiliate data in a single dashboard.

Then, gives you attribution data & content insights that reveals which pages and links are earning the most, so you can grow your revenue.
Affilimate is a paid analytics product, not an affiliate network.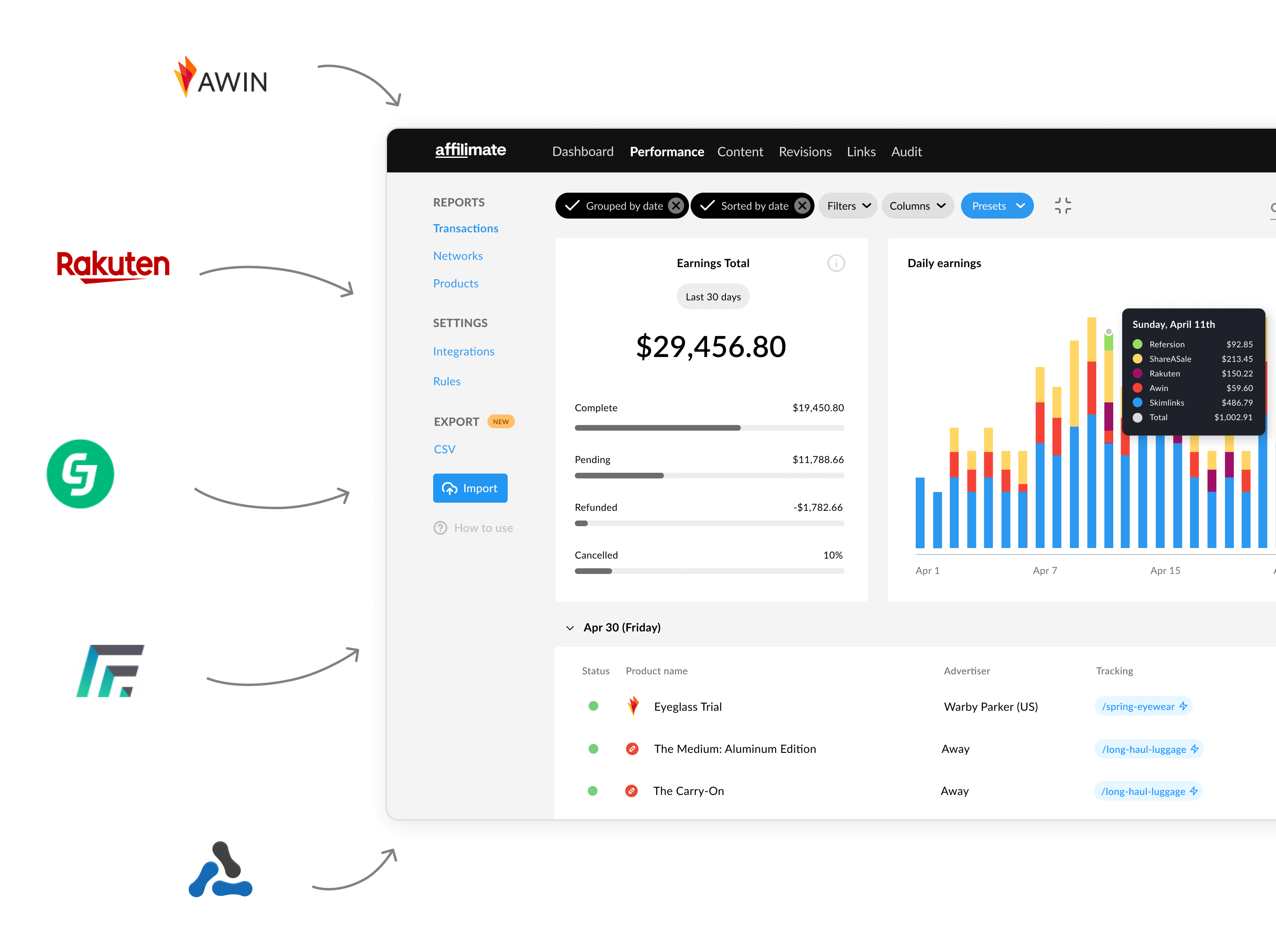 What you should know about the ClickFunnels affiliate program
ClickFunnels is a US-based online marketing platform that makes it easy to create high converting sales funnels for online products and services.
You can use their platform to launch everything from ebooks, to webinars, to online courses.
The ClickFunnels drag-and-drop design system means that their platform is easy to use, even if you're not the most tech savvy, which is also a great selling point for affiliates.
Click Funnels sells its services on a subscription package basis ranging from $97 to $2,497 per month.
According to the company, many members pay for annual subscriptions upfront, which can reach several thousands of dollars. This also indicates that the products convert well.
With ClickFunnels, affiliates can earn recurring commissions of up to 40% each time a subscription is renewed, which makes it an advantageous high ticket affiliate marketing program for digital marketers.