8 Best Amazon Affiliate Alternatives to Know in 2023
By Chrissy Kapralos · Updated Jan 17, 2023
The Amazon Associates Program makes up 45% of the affiliate network market share. Meaning? Most affiliate marketers rely heavily on Amazon's affiliate program for income.
But diversification with Amazon affiliate alternatives presents marketers with unique benefits like:
Higher commission rates
Diverse audiences
Protected revenue
Superior customer support from dedicated affiliate managers
Moral business practices
Of course, you can't overlook Amazon's strong points. According to this Market Watch brand trust study, Americans trust the retail giant more than the media or Google. Plus, Amazon offers timely payouts and rich performance reporting.
But what if you're simply over Amazon's comparatively low commission rate (1% for personal care products, for example?).
Or maybe you want to cater to different audiences.
For example, Amazon is more popular among US audiences. On the flip side, Amazon only makes up 9% of the European eCommerce market (compared to 37.9% in the US). Plus, Europeans might feel salty about Amazon's recent 43% membership cost hike.
No matter your audience, your affiliate marketing portfolio must be diverse.
Considering an alternative to Amazon might feel daunting when you've relied on it for so long. We hear you — that's why we've compiled an extensive list of the best amazon affiliate alternatives to know in 2023.
Best Amazon Affiliate Alternatives in 2023
Today's marketer doesn't have to rely on Amazon — at least not completely. Here are some Amazon affiliate alternatives we'll discuss:
We'll cover key insights about each brand and its affiliate program, including brand loyalty, EPC, commission rates, cookie duration, and more.
Target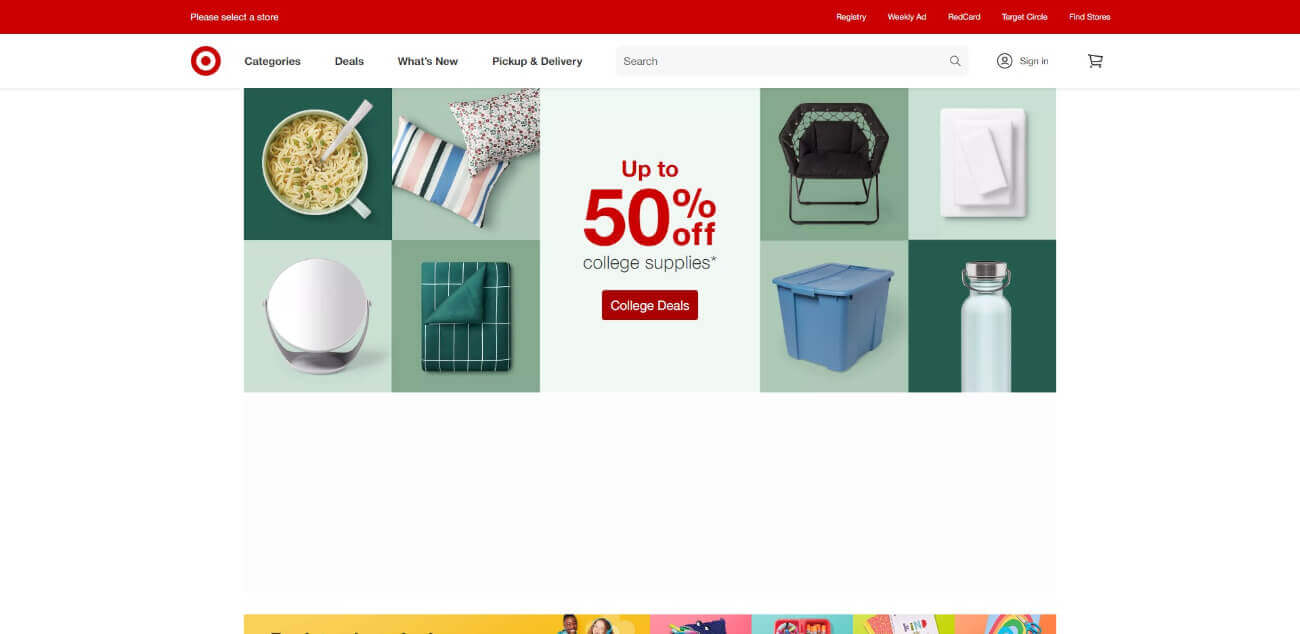 Is it possible for Americans to love a department store more than Walmart? According to one survey, Walmart is second to none other than Target. The website quietly advertises its affiliate program at the homepage footer, with its "Partners" webpage boasting an "up to 8%" commission rate.
Target affiliates are rewarded based on performance, so more sales = more money. The sweet spot is 301 — that's how many monthly net orders you'll need to earn 7% (the wide range of 50-300 gets you 6.5% for popular categories).
Commission rates are comparable to Amazon, ranging between 1-8%. However, you'll enjoy a longer cookie window of 7 days.
Target doesn't boast high average order values like Wayfair or Kohl's. But you can bundle affiliate links as shown in this interior decorating blog: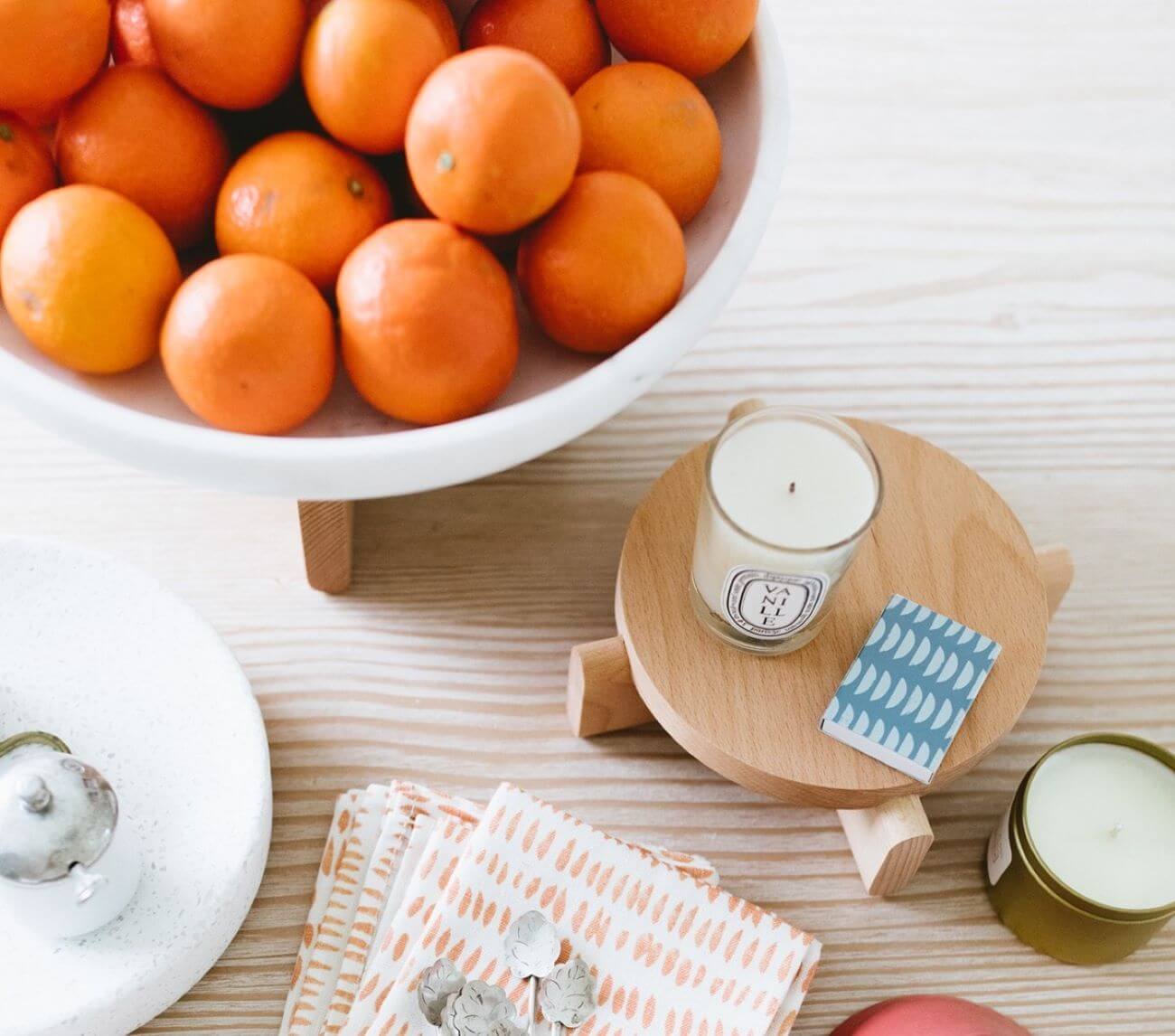 Wayfair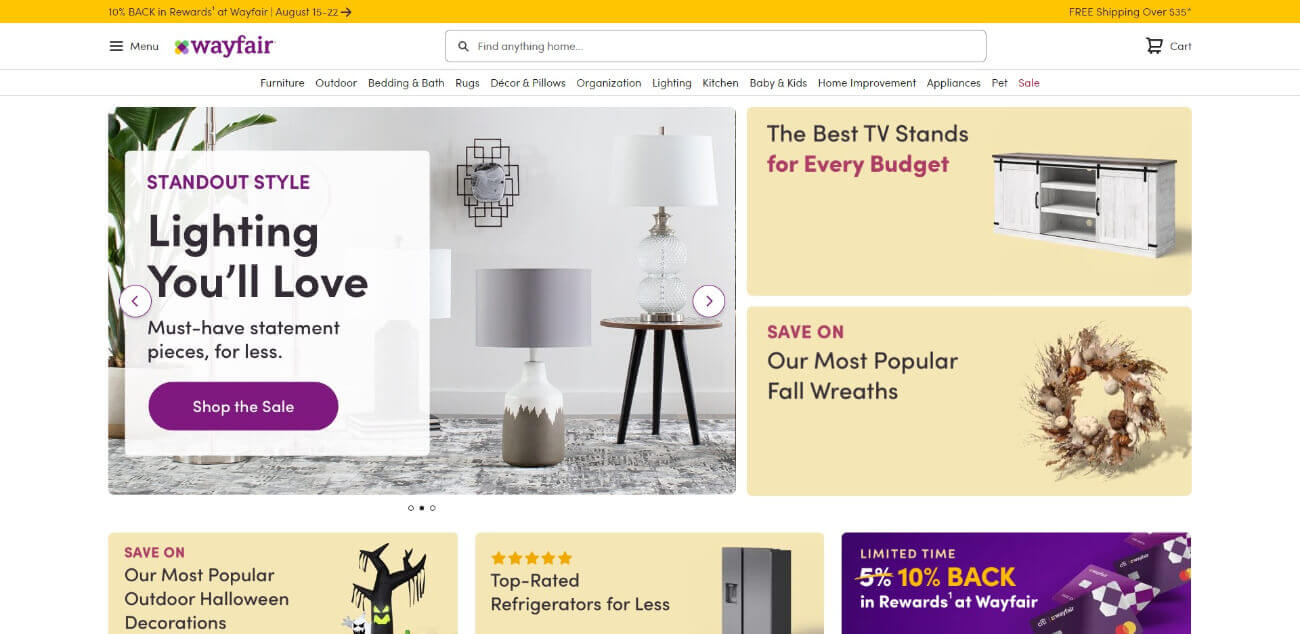 Program name: Wayfair Affiliate Program
Network / Software: CJ Affiliate, FlexOffers, Sovrn
Commission: 3% for item DE_Existing_Customer_Including_Voucher, 4% for item DE_Sale_New_Customer_Including_Voucher, 5% for item DE_Sale_Existing_Customer_No_Voucher, 6% for item DE_Sale_New_Customer_No_Voucher (CJ Affiliate), 1-6% depending on the type of referred customers, with/without voucher, cashback/non-cashback affiliate (CJ Affiliate), 5% for converted sales on birchlane.com, wayfair.ca (CJ Affiliate), 0.8-4.8% depending on the type of referred customers, with/without voucher, cashback/non-cashback affiliate (FlexOffers), 0-7.2% for sales derived from birchlane.com, wayfair.com, allmodern.com and jossandmain.com (FlexOffers), 0-6% depending on the type of referred customers, with/without voucher, cashback/non-cashback affiliate (Sovrn), 0-5% depending on the type of customers, with/without voucher, cashback/non-cashback affiliate (Sovrn)
Cookie duration: 30 days (CJ Affiliate, FlexOffers), 14 days (CJ Affiliate), 7 days (FlexOffers), Not listed (Sovrn)
Markets: DE (CJ Affiliate), UK (CJ Affiliate), US (CJ Affiliate), UK, DE (FlexOffers), NA (FlexOffers), UK (Sovrn), DE (Sovrn)
Wayfair advertises a few partnership options on its "About Us" page, with its affiliate program appearing closer to the page's bottom. Overall, Wayfair offers two double - whammy benefits over Amazon — high order values and subsequent generous commission.
The site's average order value (AOV) is $300, and with Wayfair's 7% commission rate, you'll reap about $21 per order. Wayfair also boasts a strong EPC of $1.00-$2.00.
Meanwhile, Amazon's AOV was $53 on Prime Day this year — a famous sales day, which might imply regular days could have even lower AOVs. You earn much lower per order with Amazon than with Wayfair, especially considering its lower commission rates.
If your business largely focuses on home decor and furniture content, customers will enjoy better quality and affordability through Wayfair vs. Amazon.
Pro tip: Make the most of large Wayfair order values by presenting multiple options. This lifestyle creator, Maflingo, offers a few desk options, enhancing the chance of a purchase: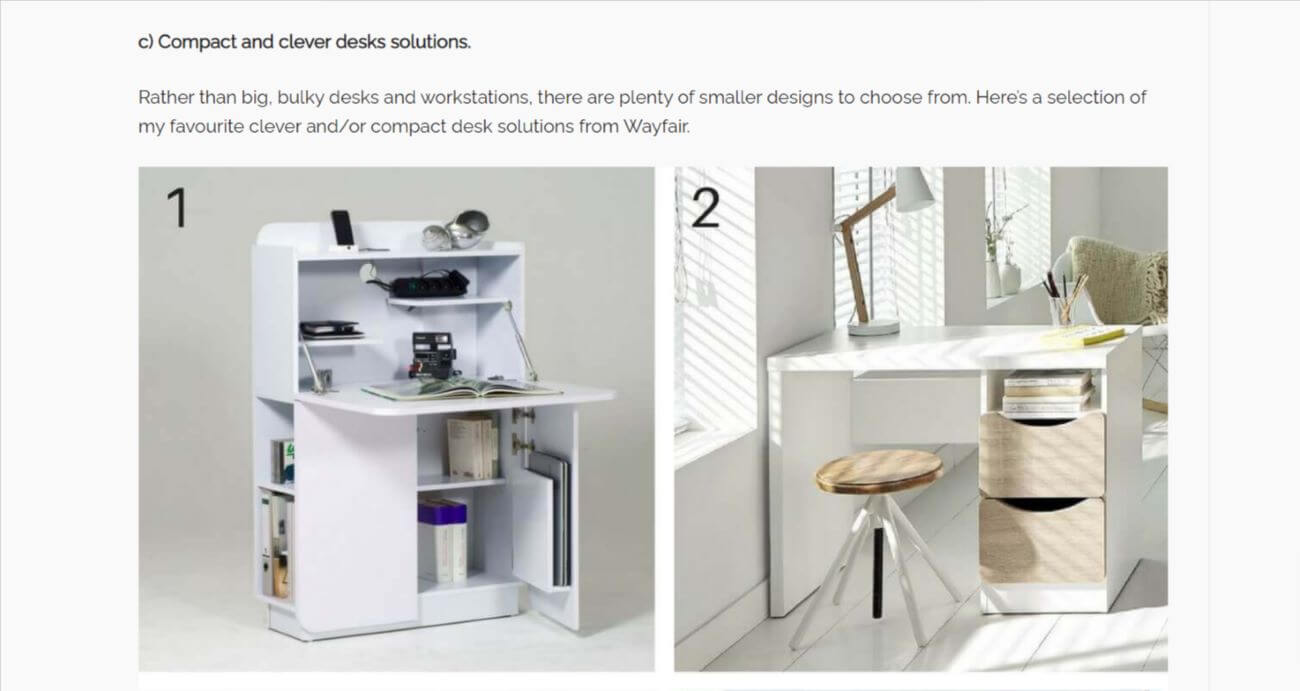 Overall, the platform doesn't have many ostensible affiliate advantages over Amazon. Commission rates are low (up to 5%) and the cookie duration window is only 1 day, like Amazon. Plus, the program caps commission rewards at $550 per purchase — a big drawback if you refer buyers to extremely high-ticket items.
eBay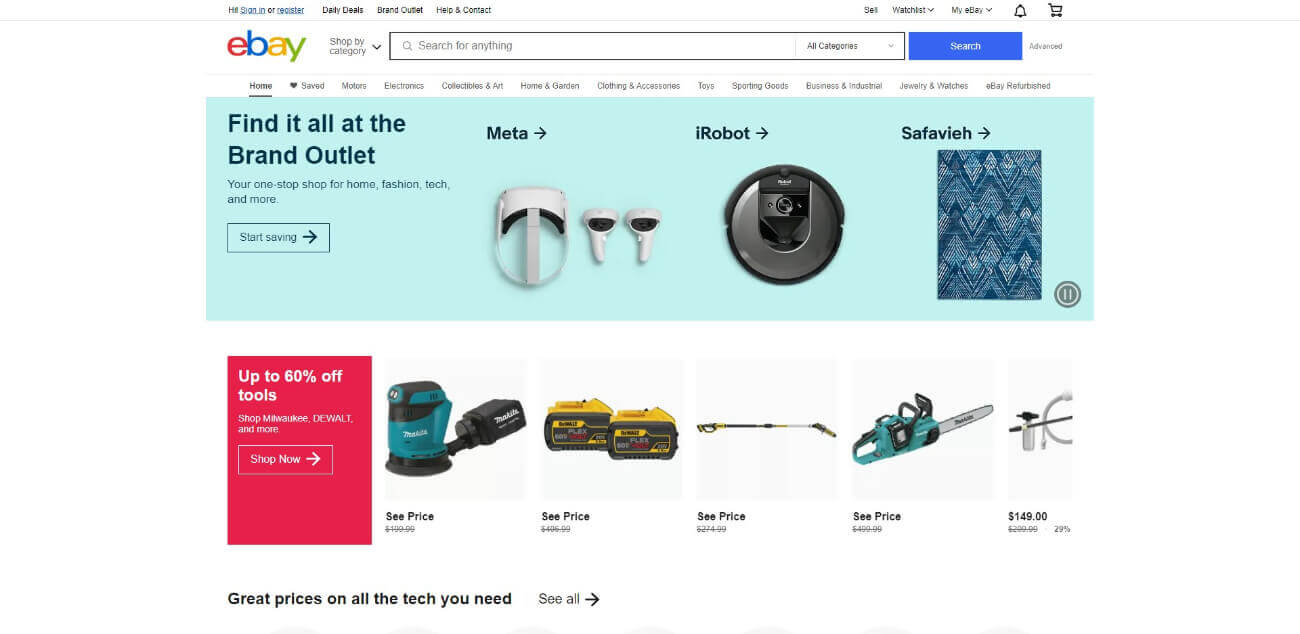 Like Target, eBay quietly links to its affiliates page at the homepage footer. eBay has a 7-day auction period for many products. Given the 1-day cookie window, this might mean you'll earn more commission on "Buy It Now" products. If your referred customer buys a product at the end of the auction, you won't receive any commission unless they first accessed the page that same day.
But eBay has an impressive analytics platform for affiliates, helping you track earnings and performance, pinpoint high-converting items, and determine audience interest.
Have a British audience? Then eBay is a great Amazon affiliate alternative, since most consumer interest is in the UK!
Pssst. Affilimate's eBay Partner Network API integration helps you compare performance for eBay and other Amazon affiliate alternatives on your dashboard.
GameStop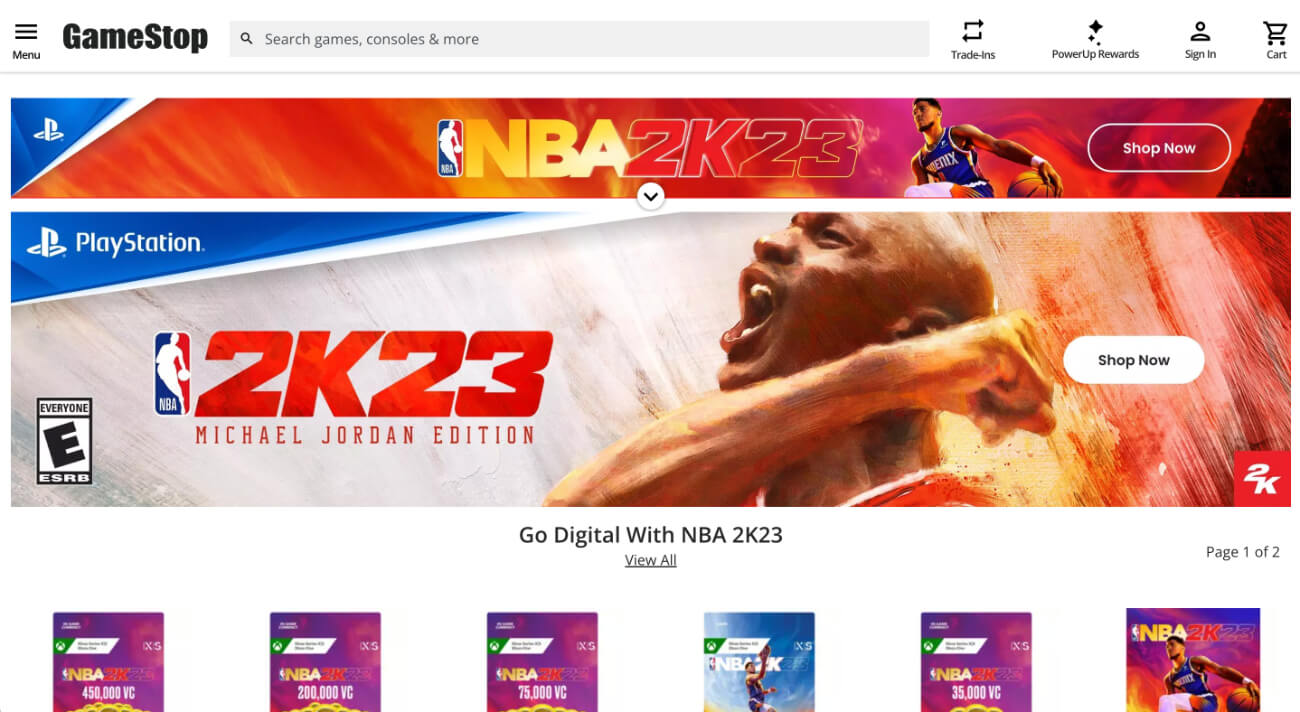 GameStop isn't the best alternative to Amazon when considering just commission rates. Amazon has one uniquely high commission rate specifically for Amazon Games (20%), while GameStop's is only 5%. Of course, you'll have more products to choose from through GameStop.
Additionally, Gamestop attracts a cult audience — gamers who value the old-school, physical video game. It's also broadened its horizon to the modern world of NFTs. Plus, the video game company captured an underdog sort of love when Reddit investors helped boost its value by 1,700%.
You might capture similar audiences through eBay's endless video game listings, but GameStop doesn't cap commission at $550.
Check out how popular game blog Engadget plugs multiple GameStop affiliate links during the Black Friday period.

Kohl's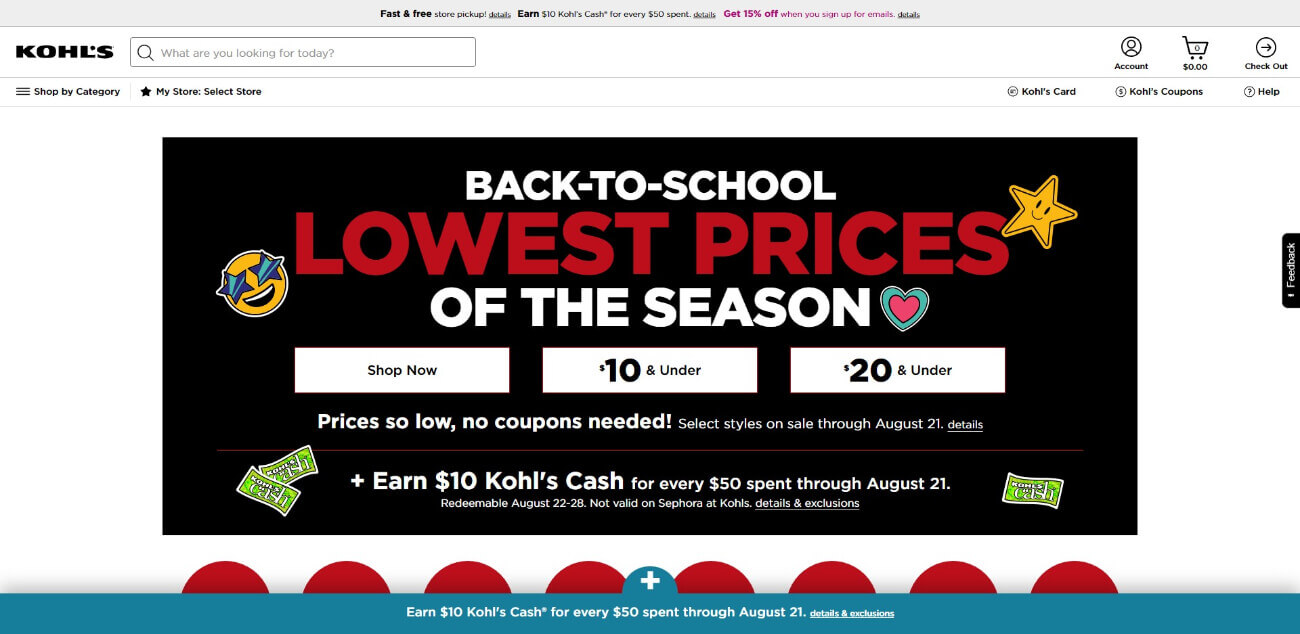 Kohl's features an impressive brand portfolio, from Sephora and SONOMA to Nike and Levi's. — and they advertise it prominently on their home page. Customers might not look directly to Kohl's for products, but they certainly respect the high-ticket brands that Kohl's carries.
However, most consumer interest lies in American audiences — a relative bust if you're catering to a European market. Plus, the 3% commission rate isn't anything to write home about unless you're pumping serious traffic to their site.

Sweetwater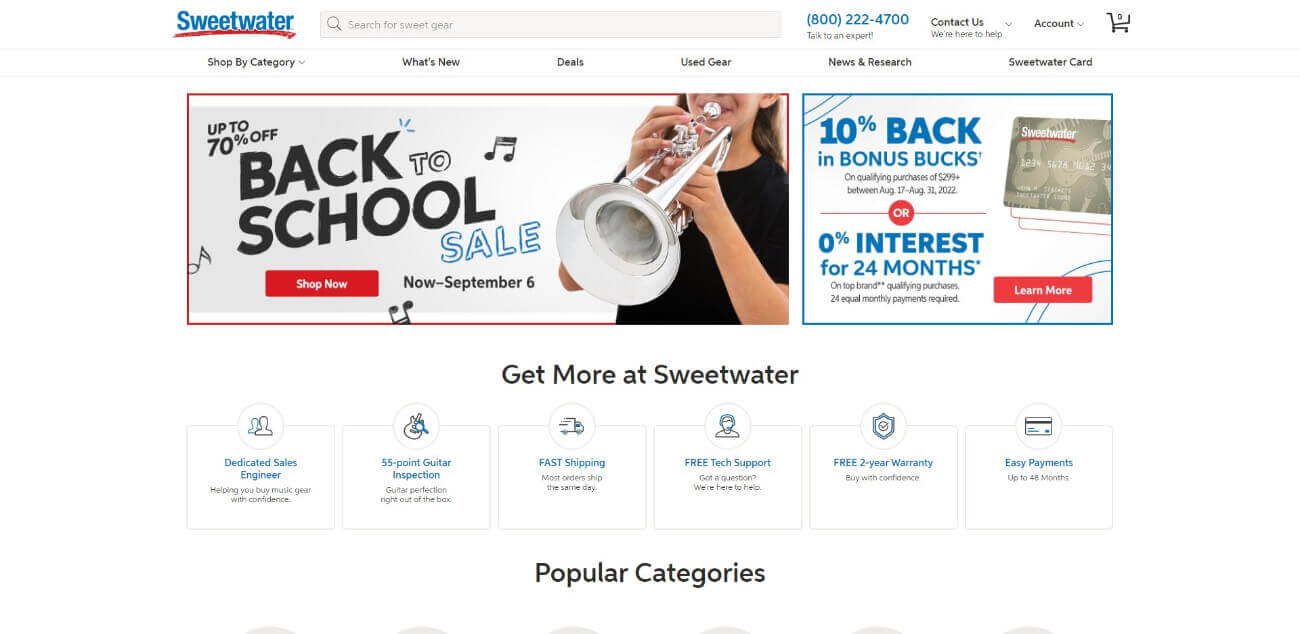 Musical instrument retailer Sweetwater launched its affiliate program in 2019, but you won't find any ads or sign-up pages on the company website.
Sweetwater carefully picks each affiliate partner, working closely to pick partners that can reach audiences with varying levels of musical expertise.
You'll have to contact the company directly to inquire.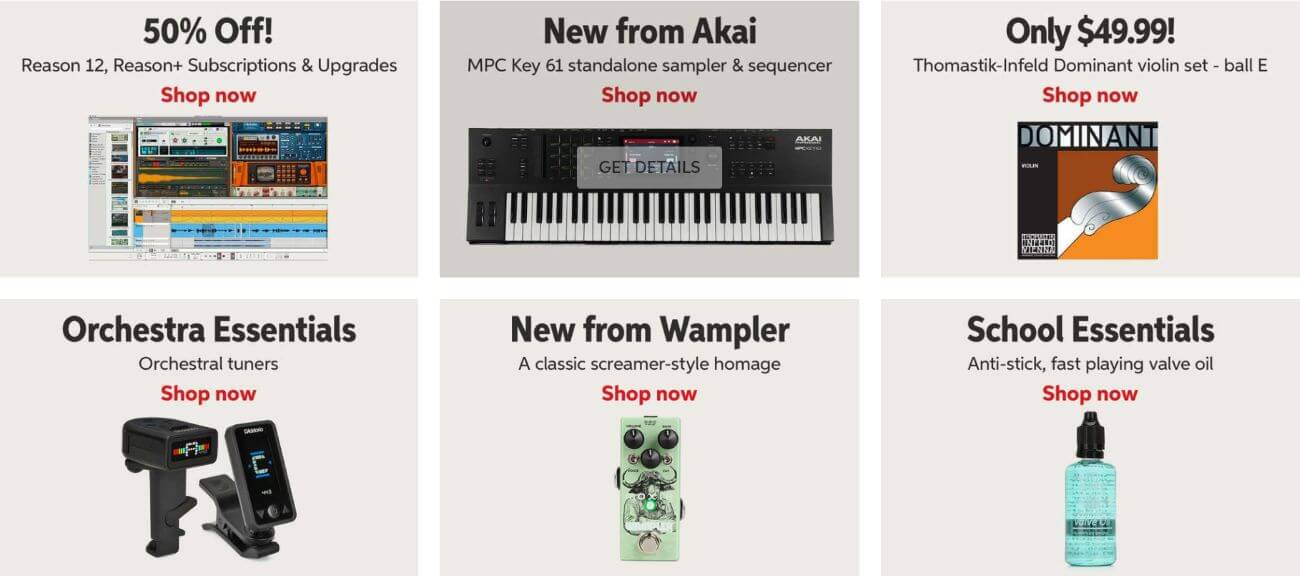 Lowe's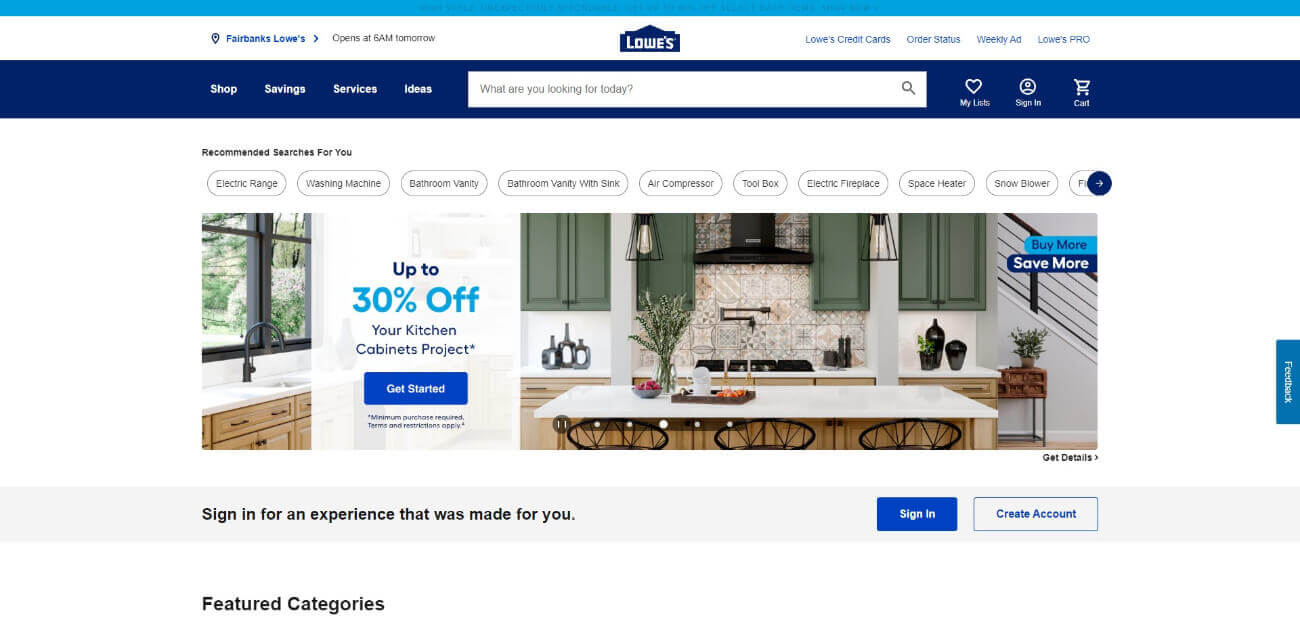 Program name: Lowe's Affiliate Program
Network / Software: Impact, Sovrn, FlexOffers, CJ Affiliate
Commission: (Impact), 1% online sale, 8% default payout (Sovrn), 0.8% Default Sales (FlexOffers), 2% per lowes.ca purchase (CJ Affiliate)
Cookie duration: Not listed (Impact, Sovrn), 1 days (FlexOffers, CJ Affiliate)
Markets: Global (Impact), CA, US, UK (Sovrn), Global (FlexOffers), CA (CJ Affiliate)
Lowe's is a home improvement company with the most brand loyalty in the US. Beginner marketers need not apply — Lowe's only selects high-traffic, established sites for its affiliate program. The company advertises its affiliate program on its website, but doesn't list commission rates! We'll remove one point for a lack of transparency, but you can expect an average 2% commission overall (slightly lower than Amazon's 3% rate for home improvement links but greater average value potential).
If you have a Canadian audience, they'll prefer Home Depot to Lowe's. A nice bonus? You'll likely earn more commission with Home Depot's affiliate program (depending on your choice of affiliate software). But keep in mind, Lowe's has a slightly larger average order value at $96 versus Home Depot's $80.
Home Depot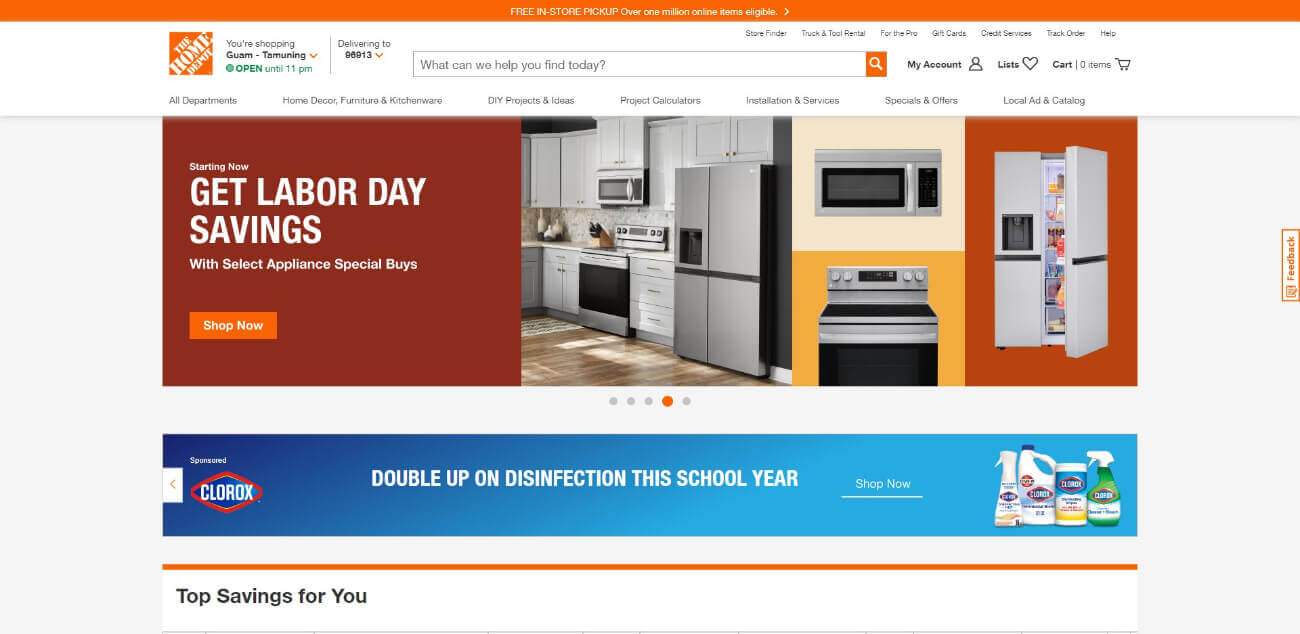 Program name: Home Depot Affiliate Program
Network / Software: Impact, FlexOffers, Skimlinks, Sovrn
Commission: 2% for online sales (Impact), $10.00-$15.00 for each Home Depot Services' Appointment, $10.00-$30.00 for each Issued Home Depot Services' Appointment (Impact), 1.6% of sales (FlexOffers), 6.4% HD Home on sales, 0.8% appliances, default on sales (FlexOffers), 0-8% depending on the SKU list items (Skimlinks), (Sovrn)
Cookie duration: 3 days (Impact, FlexOffers), 30 days (Impact), 1 days (FlexOffers), Not listed (Skimlinks, Sovrn)
Markets: CA (Impact), US (Impact), CA (FlexOffers), US (FlexOffers), US (Skimlinks), Global (Sovrn)
Home Depot only ships to the US and Canada, making its program (one each for Canada and the US) an alternative to Amazon affiliate program with limited reach, especially if your audience is primarily Australian, Latin American, or European. However, the program boasts a longer cookie duration window (1-3 days) compared to Amazon (1 day) and Lowe's (1 day).
If you have a North American home improvement audience (especially Puerto Rico!), you'll benefit from a million products with free-shipping that your web visitors will eat up.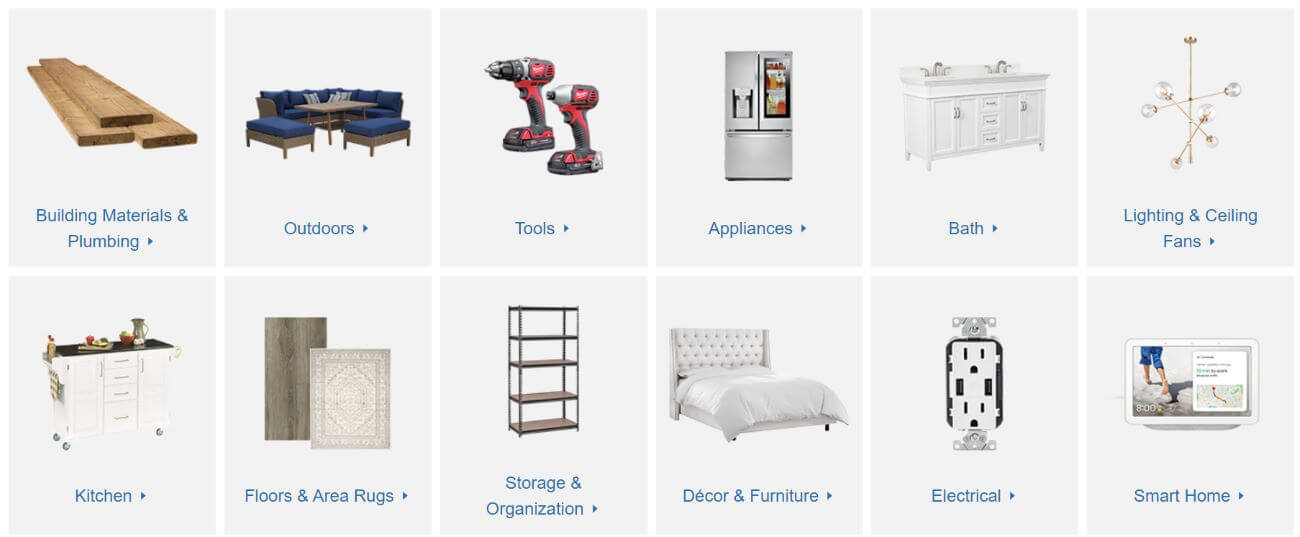 Bottom Line: Are Amazon Affiliate Alternatives Worth It?
Absolutely. The beauty of affiliate marketing is its broad reach across countless organizations and businesses. Amazon no longer holds all the cards for your affiliate strategy — relish higher commissions and new audiences with any of the above Amazon affiliate alternatives.
Need help tracking performance? Learn how Affilimate can take your affiliate content tracking to the next level with laser-sharp, data-driven reporting. Book a demo today!