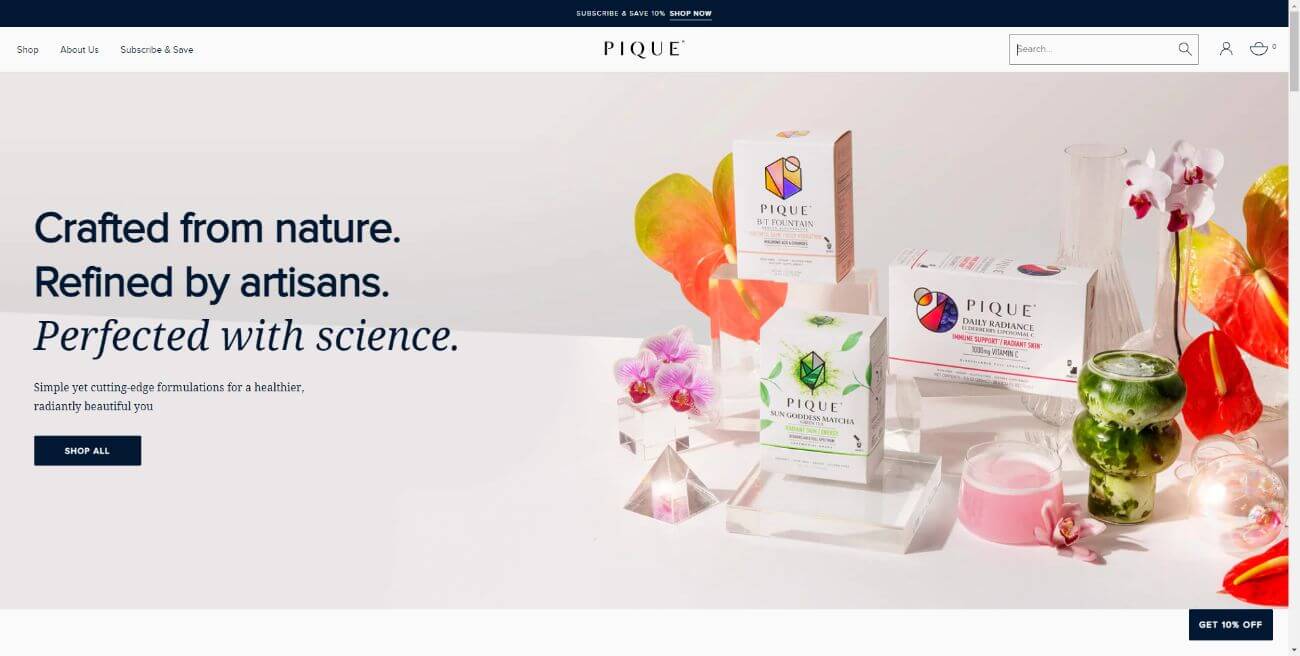 Data integrates with Affilimate
Join the Pique Life (formerly Pique Tea) Affiliate Program
Pique Life (formerly Pique Tea) has an affiliate program in the Tea niche with commissions up to 10% per sale on Refersion. Learn how to join the Pique Life (formerly Pique Tea) affiliate program, where to get the best rates, and the longest cookie period through our affiliate program guide below.
Data integrates with Affilimate
Already earning commissions from Pique Life (formerly Pique Tea)? Track your affiliate earnings from all networks in one dashboard.
Affilimate is an analytics tool that aggregates all your website's affiliate data in a single dashboard.

Then, gives you attribution data & content insights that reveals which pages and links are earning the most, so you can grow your revenue.
Affilimate is a paid analytics product, not an affiliate network.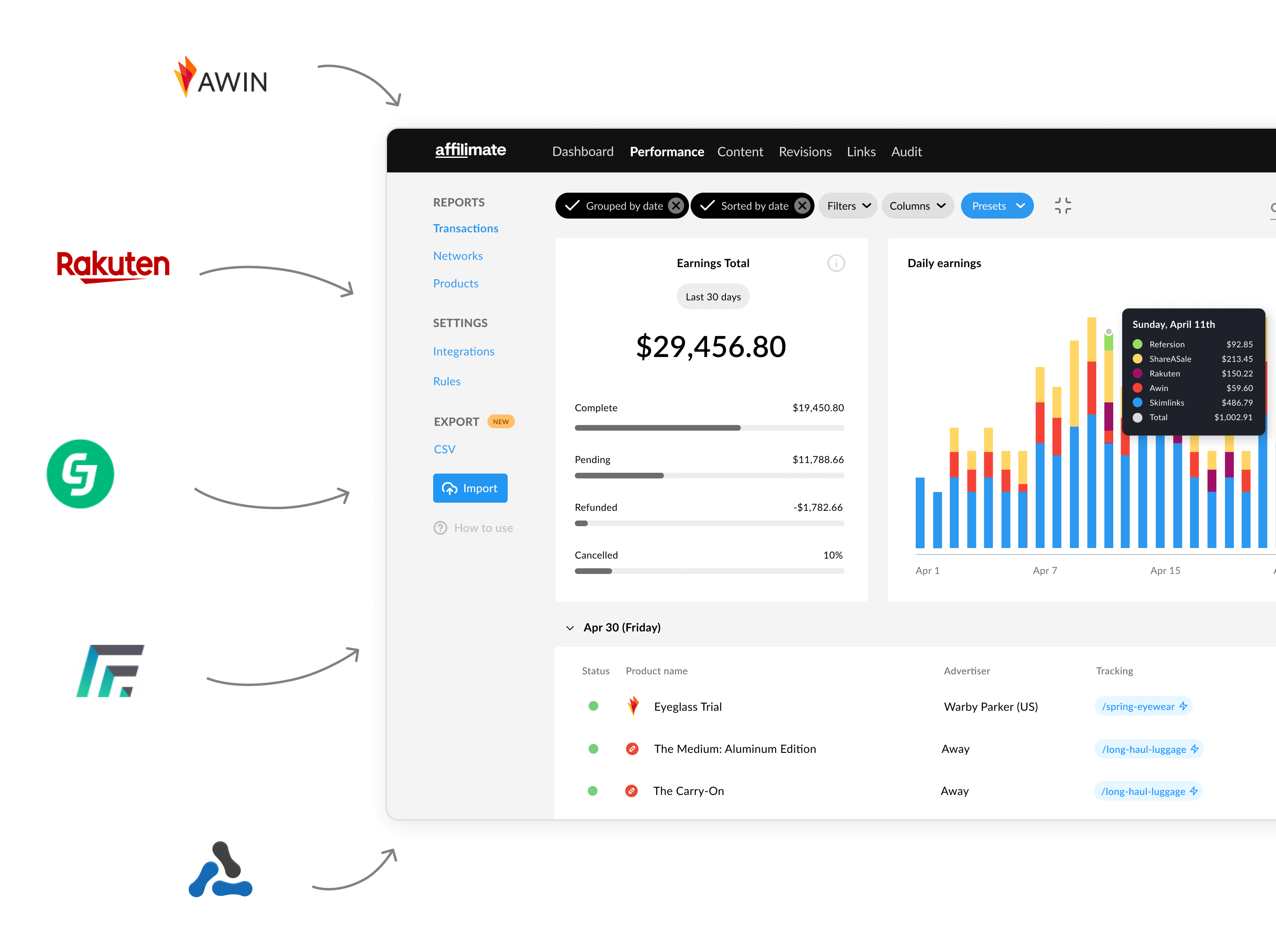 What you should know about the Pique Life (formerly Pique Tea) affiliate program
Pique Life founder Simon Cheng came to America from the Far East in his teens. He was always acquainted with the pervasiveness of tea and functional plants as a former native of Hong Kong. But he would eventually lose that sense of connection after being confronted by the demands of the American rat race.
Pique Life was born out of Cheng's efforts to reclaim his life after a series of devastating health challenges. He would take several personal journeys to the far corners of the world to learn Eastern medicine and breathwork from acclaimed healers. In his own words, along the way, he also managed to "reclaim ownership" of his soul.
Pique Life specializes in cutting-edge plant-based solutions for health and beauty transformation, primarily supplements and teas. For instance, Pique Life's Sun Goddess Matcha green tea has ingredients that brighten and firm the skin, curb unhealthy cravings, and promotes calm and balance.
The ingredients for Pique Life's products are sourced from biodiverse and ecological destinations around the world, like the mountains of Kagoshima in Japan, the coasts of Calabria in Italy, and the forests of Yunnan in China. All of the products are Triple Toxin-screened for heavy metals, pesticides, and toxic mold to ensure both quality and purity.
As an affiliate partner, you can expect to earn 10% in commissions on every sale, and 15% if you take up on their "commission bump" opportunities. You'll also be given free samples to try and promote on your social media channels.
Depending on your performance, you could also be potentially featured on Pique Life's thriving Instagram and TikTok communities.