How to Start a Profitable Product Review Blog with Affiliate Marketing
By Natalie Robin · Updated Jan 27, 2023
New affiliate marketers often waste time writing content that doesn't convert.
However, if you optimize your articles to drive sales from the start, you're much more likely to successfully convert affiliate commissions.
To give you an example, product review blogs can be a very effective way of doing this.
That's because product review bloggers create each piece of content with the end goal of making sales – also known as commerce content.
According to study by HubSpot, software buyers say that word of mouth and customer reviews are their two most trusted sources of information when making a purchasing decision.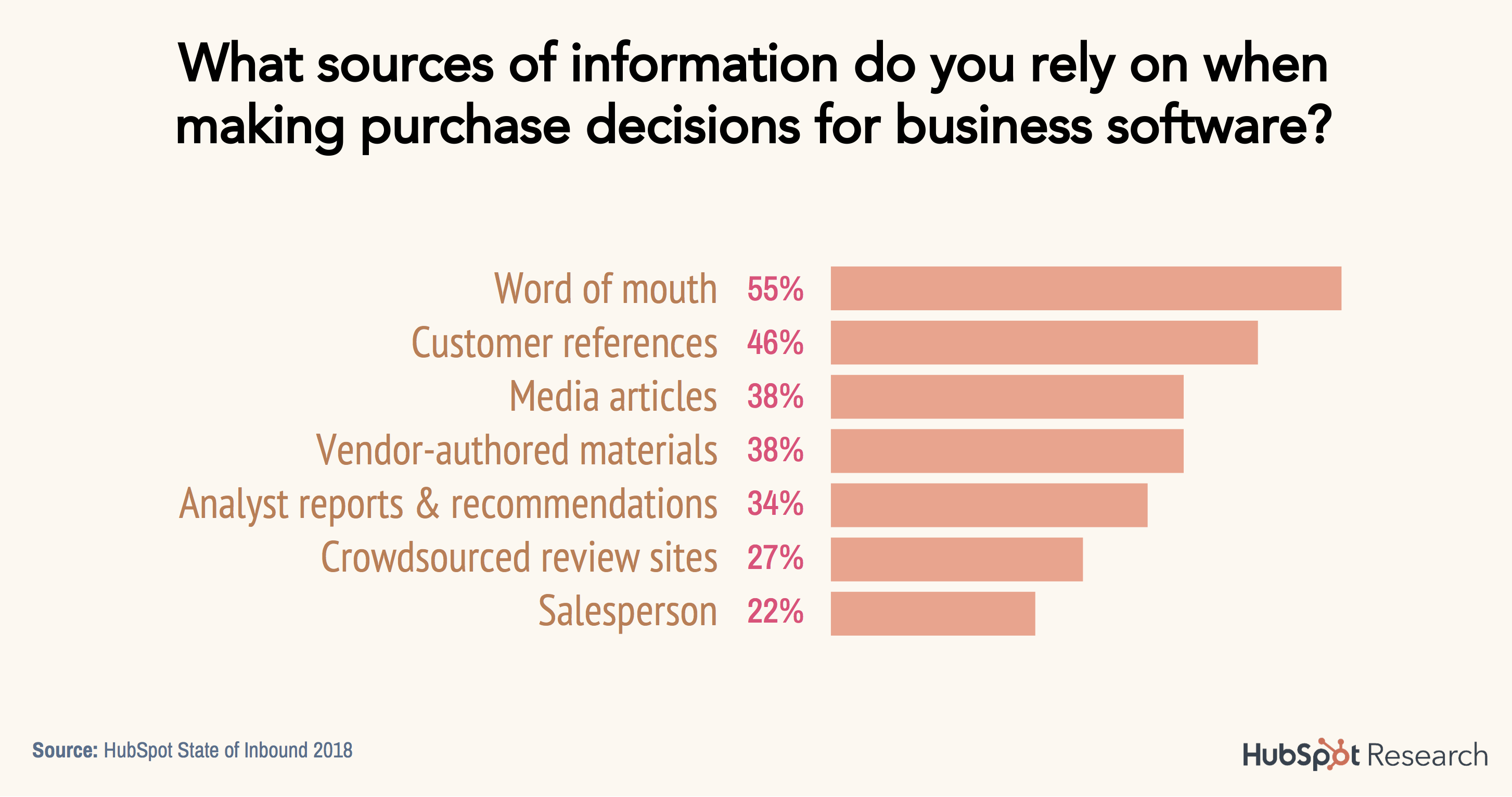 That's why writing product review articles (if structured and written correctly!) can be a very effective way of optimizing your website for sales.
And product review blogs in particular are so successful because they meet customers at the end of the buyer funnel.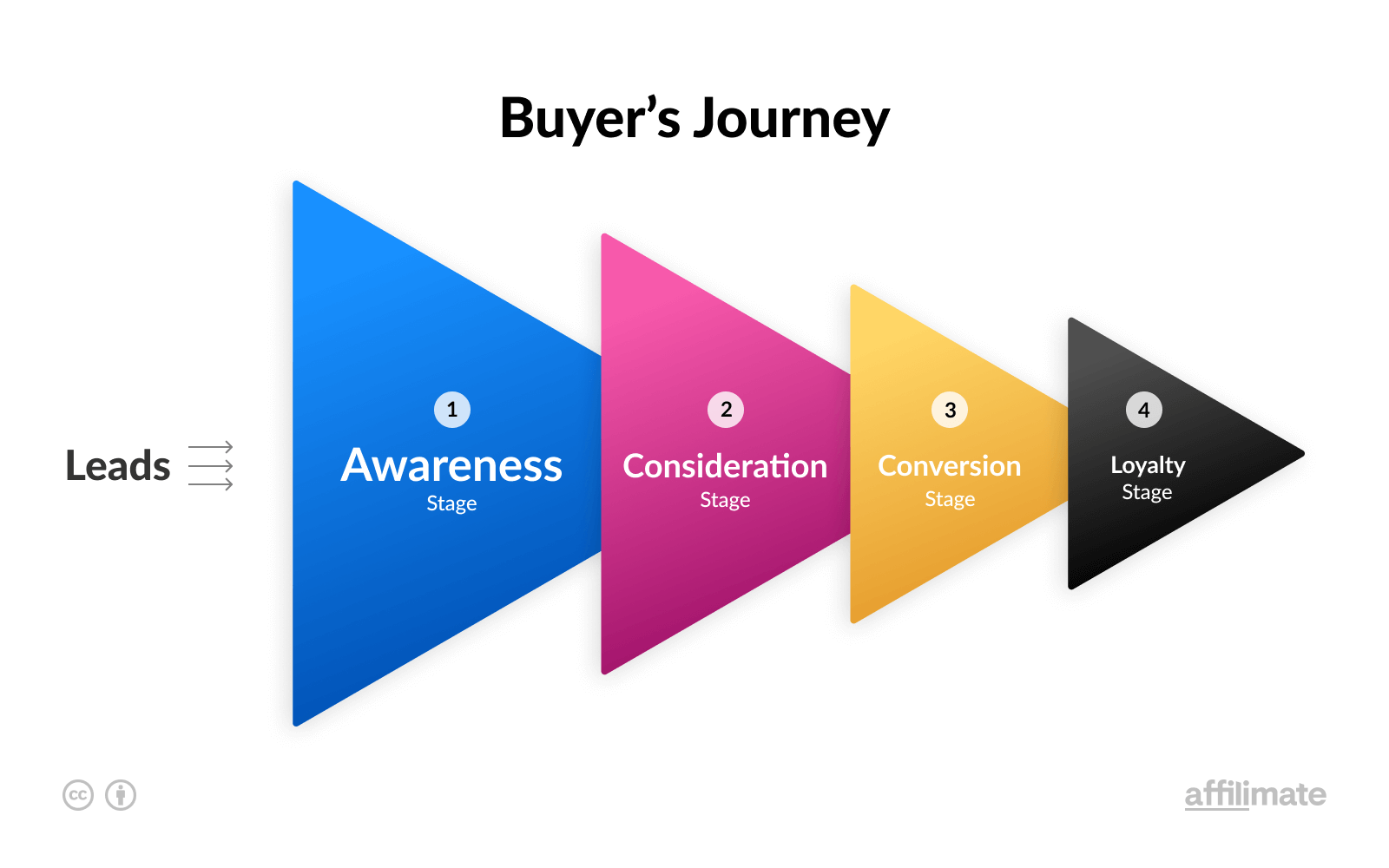 That means that the customer has already decided what they want to buy, and just needs help deciding which one.
Here, we're doing a deep dive into how to start a product review blog, so that you can start your affiliate marketing journey off on the right foot.
What counts as a product review blog?
To get started, what exactly is a product review blog, and how does it work?
The name itself tells you a lot – with a product review blog, all of your content is structured around reviewing different products or services within your affiliate niche.
For example, let's say you wanted to start a makeup blog.
As a product review blogger, the articles that you write would be centered around reviewing different makeup palettes, brushes, eyeliners, and other cosmetic products.
Each product could get its own dedicated review, with pros, cons, and your ultimate verdict of whether or not you would recommend it.
In these kinds of blog posts, it's important to not skimp on the negative aspects of the products, and to give genuine reviews so that you build trust with your audience.
What kinds of content do product review bloggers write?
Product review bloggers are blog owners that publish review content on their websites.
That means they write content analyzing the best products within their niche, and publish articles that make the buying journey easier for their audience.
In return, they can receive hefty commissions.
Reviews can take the form of several different kinds of articles.
Here are some of the most popular ways to structure product review blogs:
Roundup posts: In a roundup post, you gather several items in the same product range in order to recommend them to different kinds of buyers. An example of a roundup post title could be "The 5 best laptops for travel, tested by digital nomads." You could then match up the laptop features with different kinds of travelers, e.g., "lightweight laptops for backpackers."
"Best of" listicles: If you're writing a "best of" article, you can choose a range of the same kinds of products, or different items, depending on the angle you're going for. For example, "the best gifts for dads on Father's Day."
"Top 10" listicles: These types of articles work well when you want to present the best items or ideas in a particular category. For example, "The top 10 luxury hotels in Cancun," or "Top 10 lip plumping glosses that actually work."
Comparison articles: If there's an industry debate between two products in your niche, you can take it as an opportunity to help your readers make their purchasing decisions. For example, "iPhone vs. Samsung: Breaking down the features and benefits."
Each of these posts can drive sales, as long as you understand what your audience needs to know in order to make a purchase, and structure your content accordingly.
Examples of top product review blogs to check out
Before you choose your niche and start writing content for your blog, do some competitive market research.
After all, you can learn a lot from affiliates who have already achieved the success you're looking for.
We've compiled a short list of some of the top performing product review blogs in the industry.
These successful product review blogs are also considered super affiliates – the highest performing affiliate marketers in their respective industries.
By analyzing what works for them, you can improve your own product review blog strategies.
Here are three industry-leading product review blogs to know:
1. The Wirecutter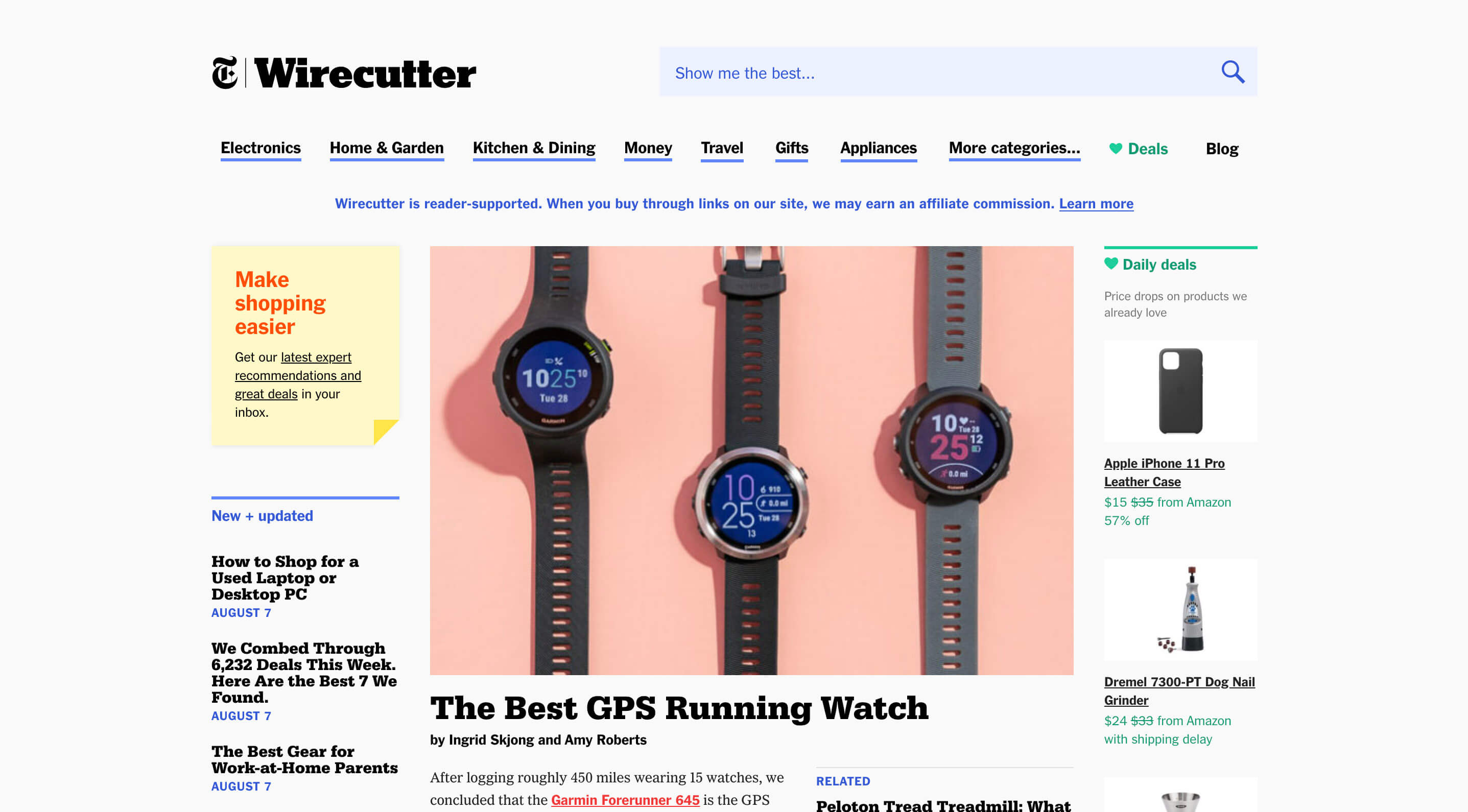 The Wirecutter is a subsidiary publication of The New York Times, and posts product reviews, deals, and buying advice for an international audience.
The publication is a great example of how to publish product review content in a professional, editorial style, with transparency of how the reviews are compiled to establish credibility and reader trust.
For example, in each article, the author explains how the list was compiled – whether it was by consulting industry experts, or by chatting with staff members who are fans of the products.
They also include a table of contents, so that readers can quickly find exactly what they need, as seen in the screenshot below.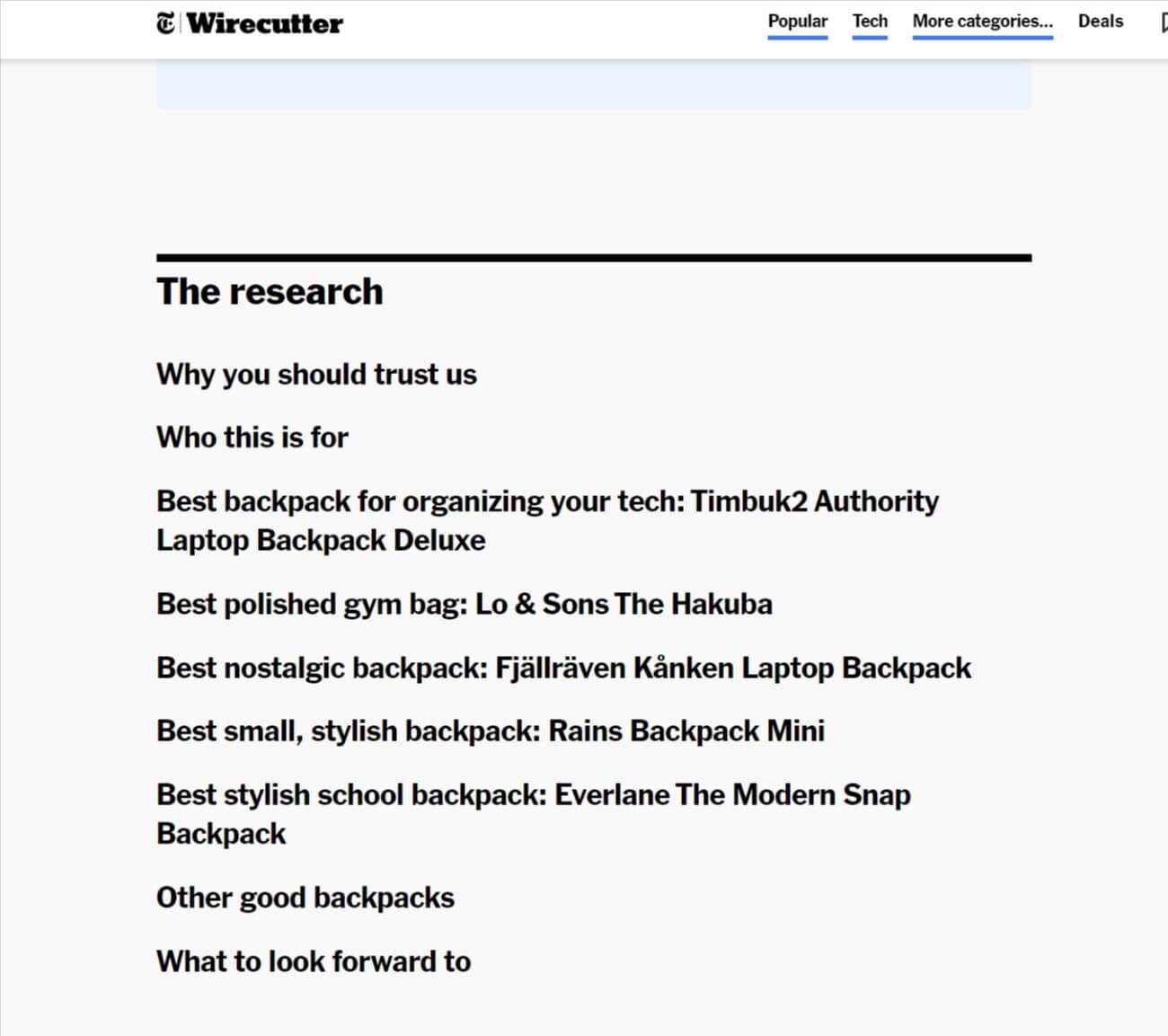 2. Product Review Mom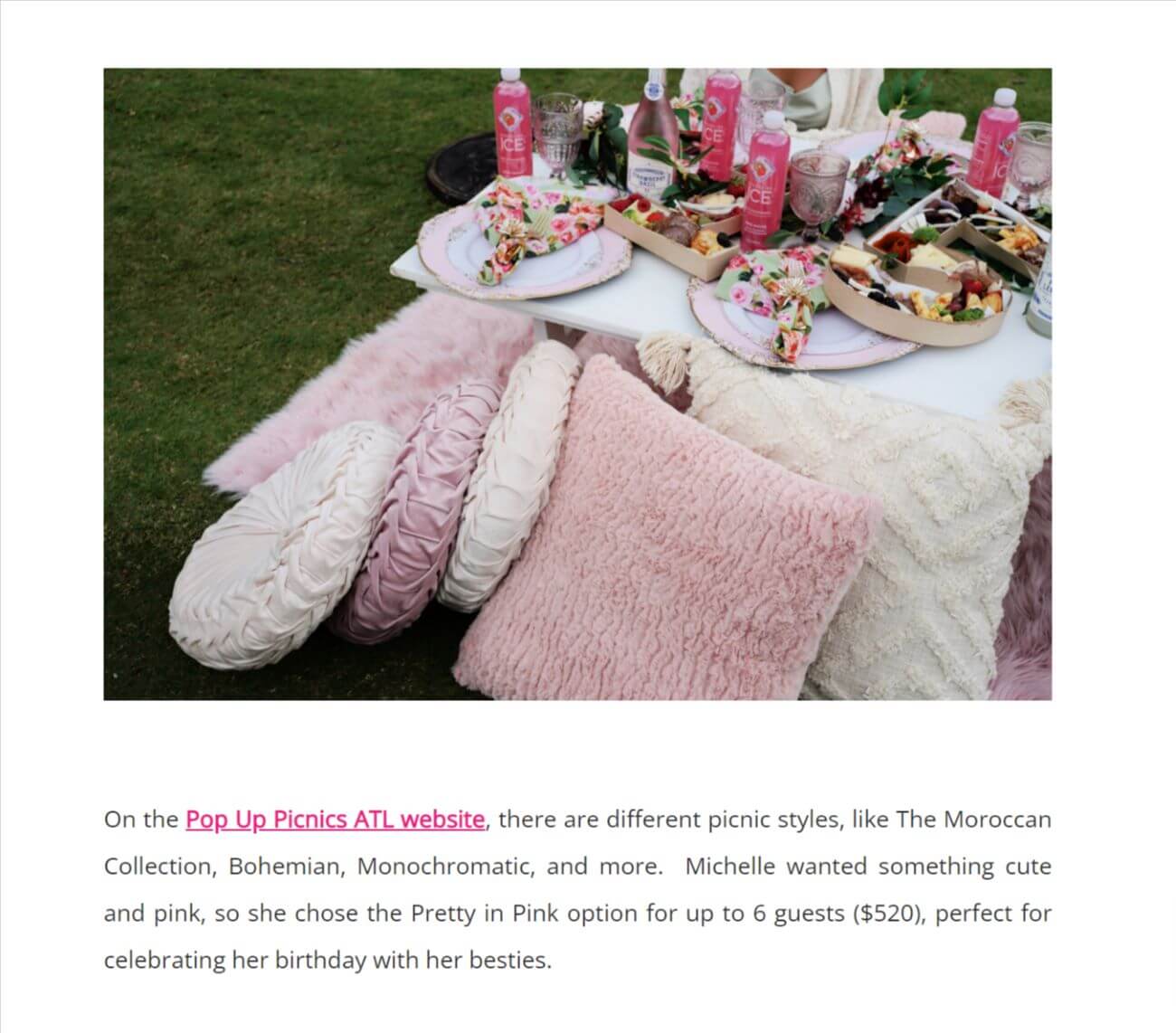 In contrast, Product Review Mom publishes under editor Lou Martin's voice.
This strategy of publishing under your own name can give your audience a more personal connection to your reviews, and can also establish trust.
If your audience sees themselves reflected through your lifestyle, they'll be more likely to take your recommendations on board as something that could work for them too.
You can see an example of how Product Review Mom includes her personal experiences into her product reviews, along with relevant affiliate links to better connect with her readers below.

3. Techradar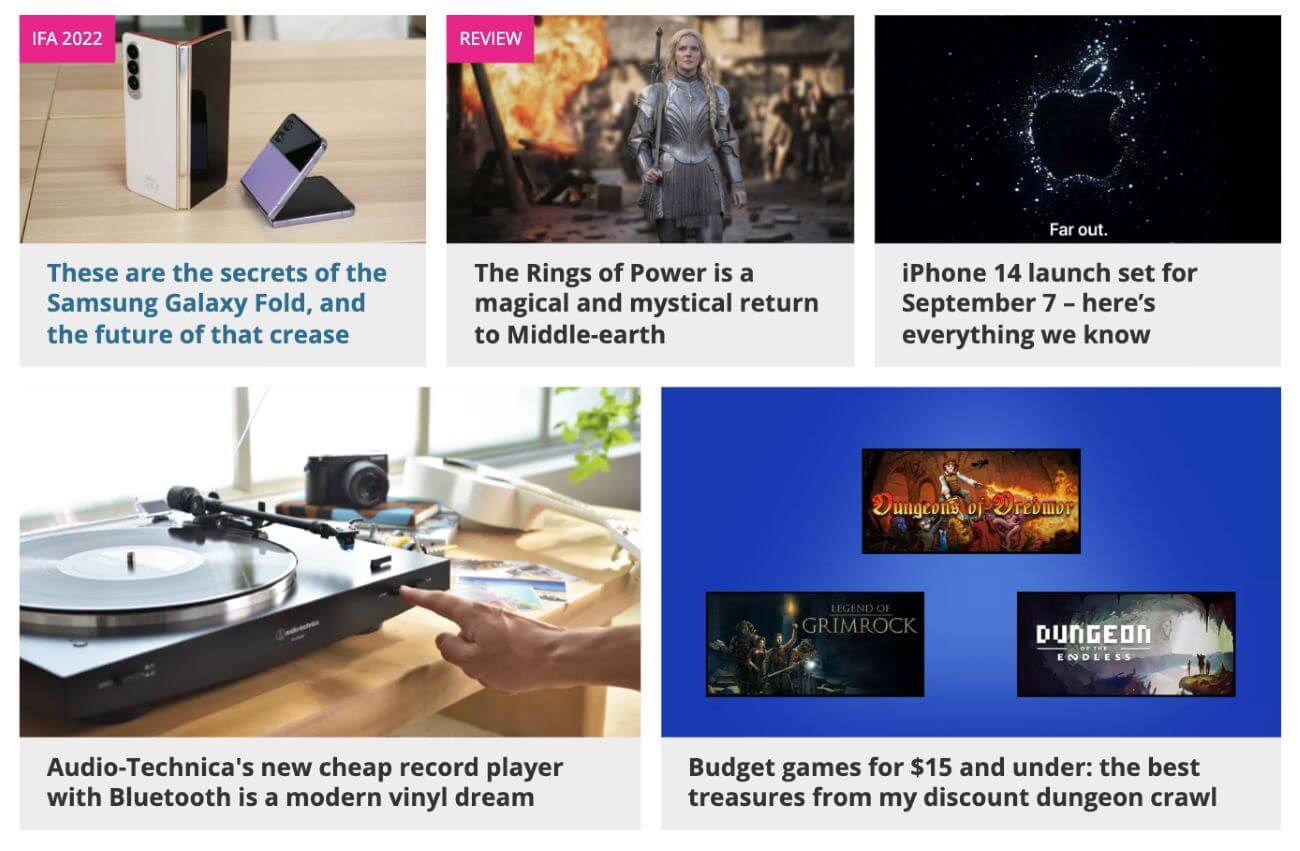 Techradar is a well-known technology review blog that publishes how-to content, opinion pieces, and reviews on the latest and greatest gadgets and gear in the tech industry.
They're a good example of a blog that's positioned itself as a go-to expert in a specific niche.
They've done this by focusing on the tech industry and its audience from all angles, by branching out to writing content that appeals to a certain lifestyle, as well as covering product reviews.
For example, Techradar writes features on pop culture favorites like The Lord of The Rings, alongside roundup posts.
Because of this, the publication actually reads like a magazine, and isn't solely focused on sales, which can feel more well-rounded as a reader.
Why should you become a product review blogger?
The blogs we just introduced prove how successful the product review blog model can be, and brands are taking notice of their value as well.
For example, positive reviews from reputable bloggers can drive brand sales by increasing social proof around a product.
In fact, 91% of consumers aged 18-34 put as much trust into online reviews as they do the personal recommendations of friends.
So, aside from the high conversion rates of product review blogs, what are some of the other perks?
A few benefits of becoming a product review blogger include:
Gifted products
High ticket commissions
Consistent sales through commerce-focused content
The chance to test exclusive products
Next, we're breaking down exactly how you can start a product review blog and successfully generate revenue from it.
How to start a product review blog and make money from it
Product review bloggers write content that's primarily centered around – you guessed it – products.
As a result, their primary revenue generator is affiliate marketing.
Essentially, affiliate marketing for bloggers means getting paid to review products by helping their readers make informed purchasing decisions.
In return, they receive commissions from the brands they review.
The mechanics of starting a product review blog are simple enough, but there are a few key things you should check off your list before getting started.
Here are three steps to follow that will help you to create a revenue generating product review blog from the start.
Step 1. Choose a profitable niche for your product review blog
As always, a successful affiliate marketing blog starts with choosing a profitable niche.
Before you decide which products you're going to review, make sure that there is an audience for it.
This will greatly affect whether or not anyone reads, (or purchases from) your review blog.
When deciding whether the niche you're considering is good or bad, it can be helpful to weigh the following factors:
The average price of products in the niche
The average affiliate commissions
The potential to diversify content
To make this more concrete, let's compare two niches.
Let's say that you can't decide between creating a blog about the trendiest smartphone accessories, and another about all things smartphones.
Considering that most smartphone accessories cost less than $50, you won't be able to expect to earn more than a few dollars for each sale.
That's a lot of time and effort for a few bucks.
On the other hand, if you go with the smartphone category, your average product price could easily be into the thousands.
That could mean commissions of several hundreds of dollars per sale.
Plus, you'll have an opportunity to diversify your content – you could even promote smartphone accessories as an upsell, instead of focusing on them directly.
For a step by step guide on choosing a product category, visit our post on choosing a profitable niche.
Step 2. Choose affiliate partners and join affiliate programs
Next, you'll need to choose affiliate partners and programs that align with your profitable niche.
This step is important because the programs you choose will determine your commission rate and payout frequency, as it differs across platforms.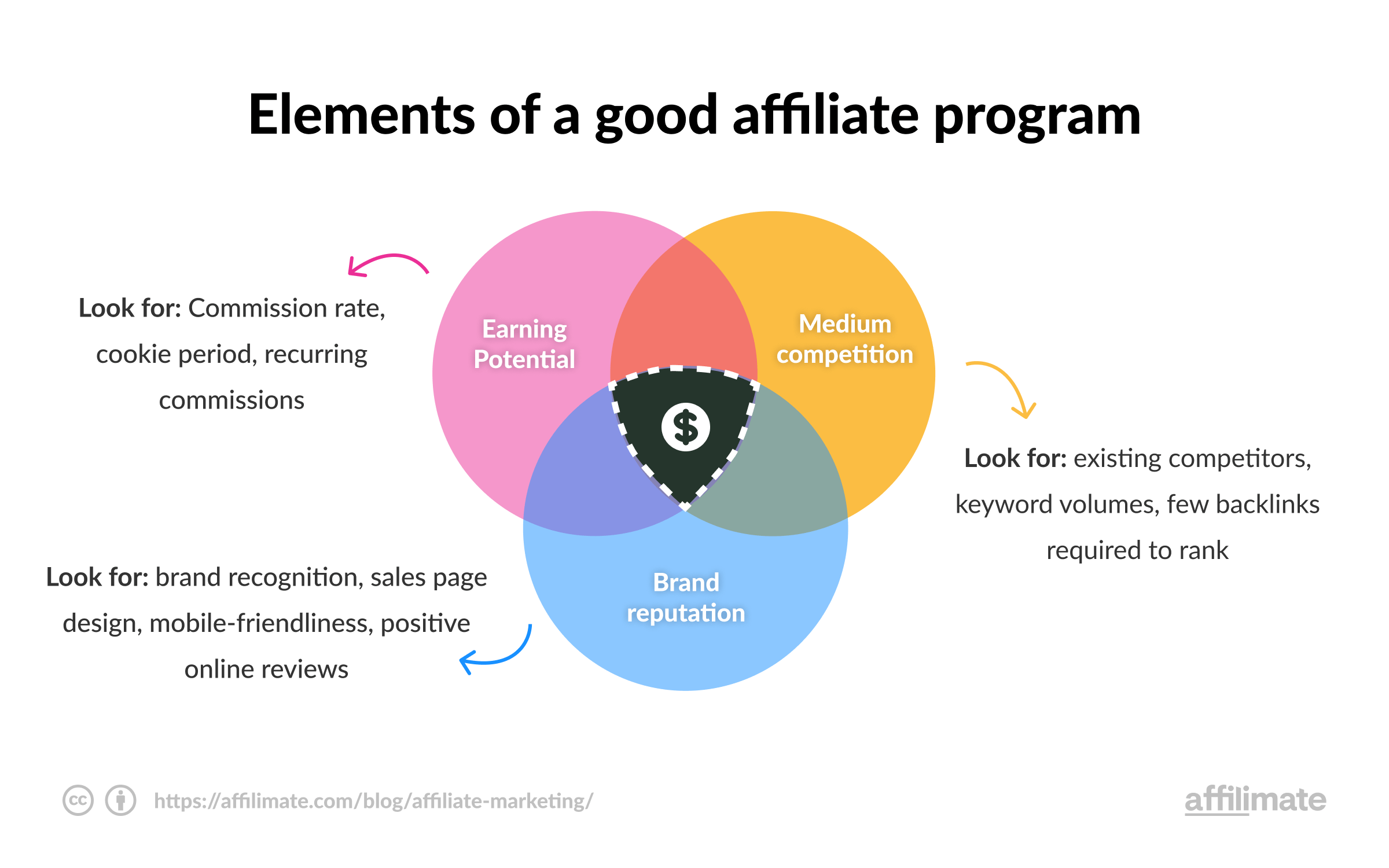 You can get a crash course on the basics of affiliate marketing for beginners here.
Step 3. Create product review content
The final step is to select the products that you intend to review.
If you're not sure where to start, consider the products that you already own and love, that also fit within your niche.
It's a great starting point because you already know the product inside and out, and can offer an honest review of its pros and cons.
Chances are, if you've chosen a niche that you're knowledgeable about, you'll have several relevant products already on hand that you can review.
Here are a few more ways to source products when you're just starting out:
Borrow from friends and family: Does your sister have the latest Osprey backpack that would be perfect for your product review blog in the travel niche? Ask to borrow it on your next weekend hiking trip, and review your experience using the bag on your blog.
Purchase the product directly: This is the most direct way of obtaining the products you'd like to review. If you structure your review in a buyer-focused way, and generate enough traffic, you should be able to make back what you spend, and some.
Source guest bloggers: Lots of new bloggers are willing to provide content in exchange for exposure. If you have a large enough audience, consider off-boarding some of your content to outside writers who have access to the products you're interested in.
Another great way of sourcing products is to sign up to product testing platforms.
As a product tester, you can subscribe to different influencer platforms, and receive products in exchange for providing honest reviews and creative content.
Below are a few platforms that provide products, samples, and can connect you with brands, sponsorships, and opportunities for reviewing products for money.
Influenster: Connects brands that want to be promoted with vetted content creators so that they can provide product reviews.
Sverve: Connects influencers with brands and monetization opportunities.
BlogPRWire: Connects international brands with family-focused creators for product review and content creation opportunities.
How to structure product review content
Next up, it's time to start writing your reviews.
There are a few different angles you can take when learning how to review products effectively.
As an example, roundup style affiliate posts can be a great way to start.
Here's how it works.
Step 1. First test different products in product roundup posts
A roundup post is an article that gathers the latest and greatest of a particular product range, and describes each product's features and benefits.
You'll see this kind of post a lot in "best of" or "top 10" style listicles.
Here's an example from The Wirecutter's post on "the best memory foam pillows," where each product is given a different classification, from "our pick," to "budget pick" to "upgrade pick."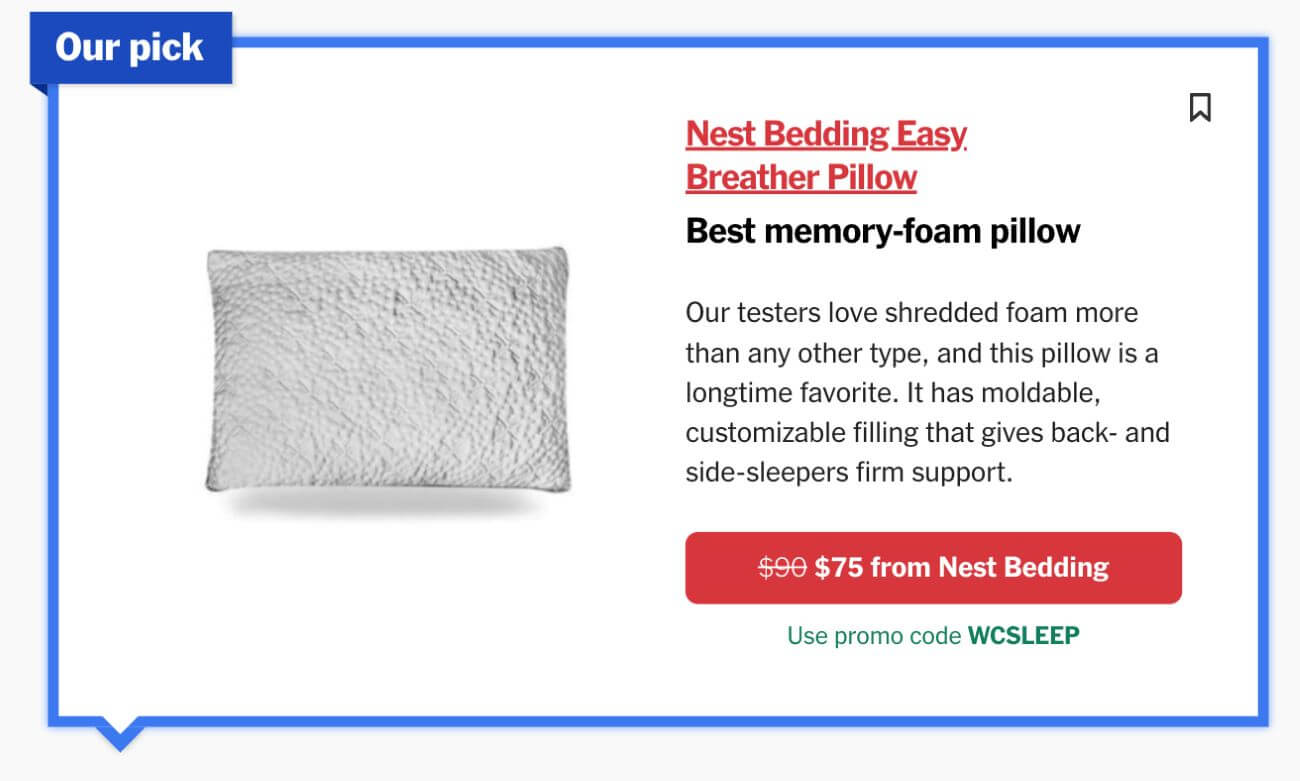 By structuring articles this way, your audience can better understand which product is best for them.
These types of articles can help you to identify which item out of a particular product range converts the best.
Once you know which product or brand your audience prefers, you can create dedicated content around it to increase sales,
So for this example, let's say that you find the "budget pick" pillow is the most popular and gets the most clicks and sales.
You could then create an article that focuses on that particular pillow, explaining who it's best for, and what its features and benefits are – which brings us to our next step.
Step 2. Write dedicated reviews about high converting products by following proven product review templates
After identifying the highest converting products through roundup posts, hone in on the products that are the most popular.
Like the memory foam example above, you can create in-depth reviews dedicated to those items that convert best in order to increase sales.
Here's another example from blogger All About Anthony, where he shares an in-depth review of the New Balance 550 sneakers.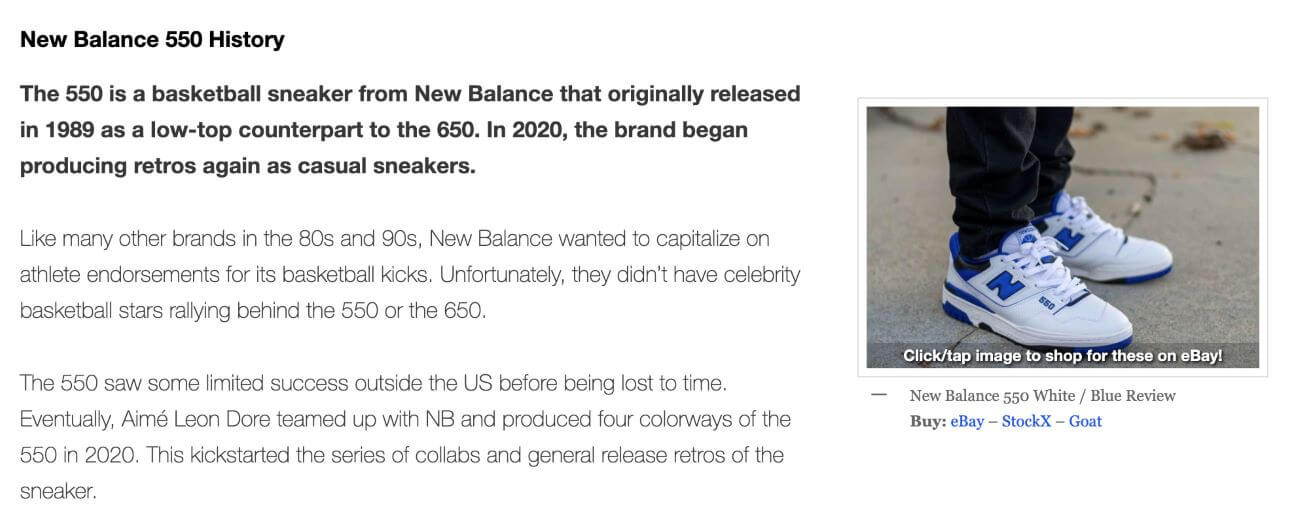 To create a high converting in-depth review, follow a proven product review sales template to set yourself up for success.
5 tips to become a successful product review blogger
Here are five tips to get you started off on the right foot while learning how to start a product review blog.
1. Target buyer-intent keywords
Targeting buyer-intent keywords is key when writing product review content and identifying blogger product review opportunities.
By choosing buyer intent keywords, you can write content for your audience at the stage when they're actually ready to buy (not just browsing). For example, when someone is shopping for a camera they're more likely to search for "best sony camera for video":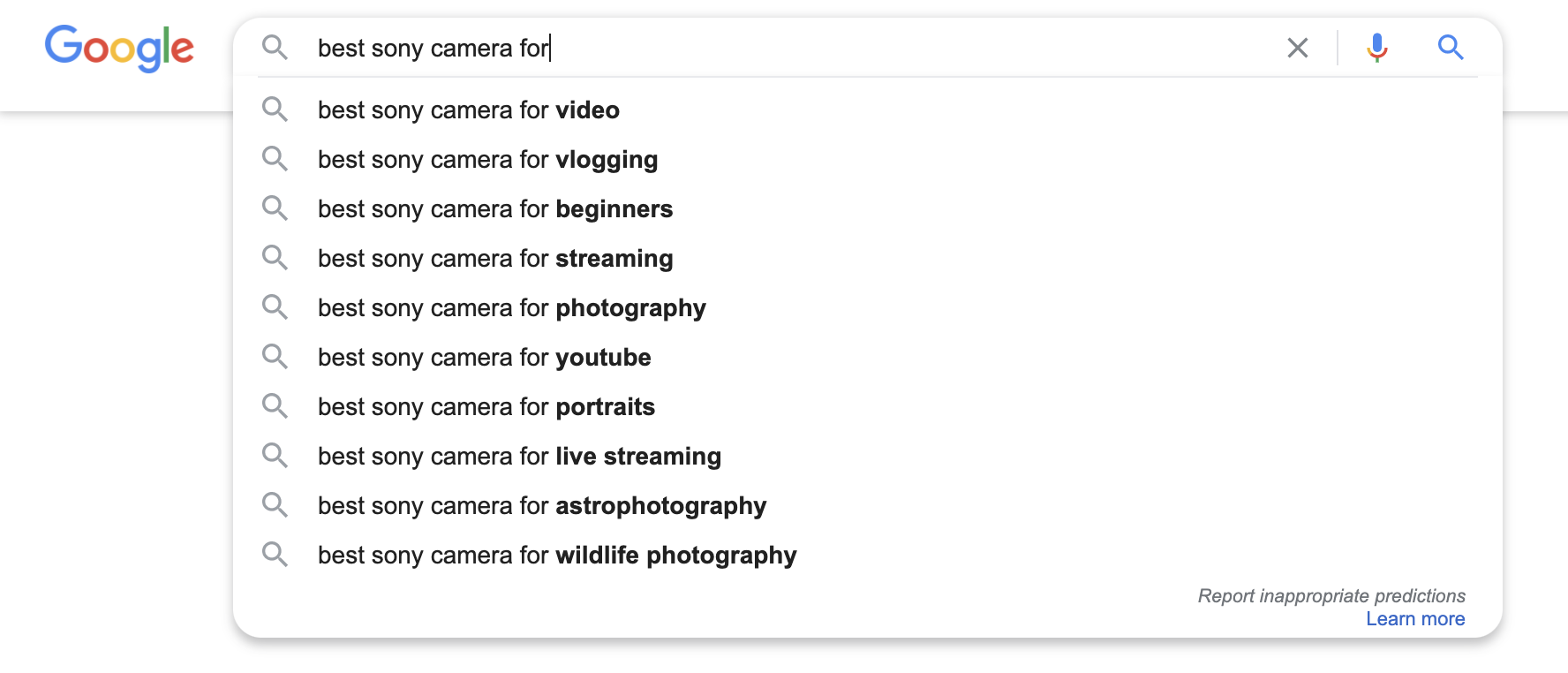 Not sure exactly what makes a good buyer intent keyword?
Read our thorough guide on how to find buyer intent keywords here.
2. Build relationships with the brands you promote
Think about networking with affiliate brands the same way you would nurture any other business relationship.
If you're working directly with a brand, make sure that you submit your campaigns on time, that your content is top notch, and your editorial content is high quality.
After you've built up consistent successful sales for a brand, consider reaching out to them to negotiate exclusive offers for your audience, or higher commissions.
3. Drive traffic through platforms like YouTube and Instagram
It's no secret that if done right, YouTube and Instagram can be huge traffic drivers.
And they can be just as effective for sending traffic to your product review blogs.
Alternatively, you could publish your product reviews directly on your Instagram account, or on your YouTube channel.
If you're not sure how to start, take a look at our guide to Instagram and YouTube affiliate marketing on the Affilimate blog.
4. Join high ticket affiliate programs
Promoting high ticket affiliate products in your product review blogs can skyrocket your progress for the simple reasons that the commissions are much higher.
In fact, high ticket affiliate programs can have payouts of several hundred to several thousands of dollars in commissions.
For a list of programs to join, visit our guide on high ticket affiliate programs here.
5. Study other successful product review bloggers
Like we mentioned above, successful product review blogs leave clues.
Take a look at how publications like The Wirecutter, Product Review Mom, and Techradar present their reviews, structure their articles, and apply their strategies (but make sure that you're always writing original content).
And remember, when writing reviews, honesty is always key.
Don't hold back about the positive or the negative aspects of products.
You'll build credibility, and your audience will thank you for it.
When they're ready to buy, they'll remember you as a credible source.
Final Thoughts
Starting a product review blog is a great way to learn how to create sales-focused content.
This is because you're writing affiliate marketing articles that directly help your readers to make better purchasing decisions.
In return, you can benefit from consistent commissions.
But there are a few key things you need to do to make your review blog successful.
Let's recap:
First, choose a profitable niche
Second, select the right affiliate marketing platforms
Third, write commerce content, and focus on buyer intent keywords
Next, structure your content in a shoppable way
Finally, write and publish honest, helpful reviews
If you manage these five key points, you'll be well on your way to generating revenue through your product review blog.