20 Best Recurring Affiliate Programs (2023 Update)
By Monica Lent · Updated Jan 16, 2023
If you've ever felt stuck on the content treadmill, recurring commission affiliate programs are here to bail you out.
Recurring affiliate programs are different from typical affiliate programs in that you get paid more than once. For every month that a customer you referred as an affiliate sticks around in programs like these, you get a cut of that payment.
This is a game-changer because it means your affiliate revenue starts to compound — even if you're not generating as many new commissions every month.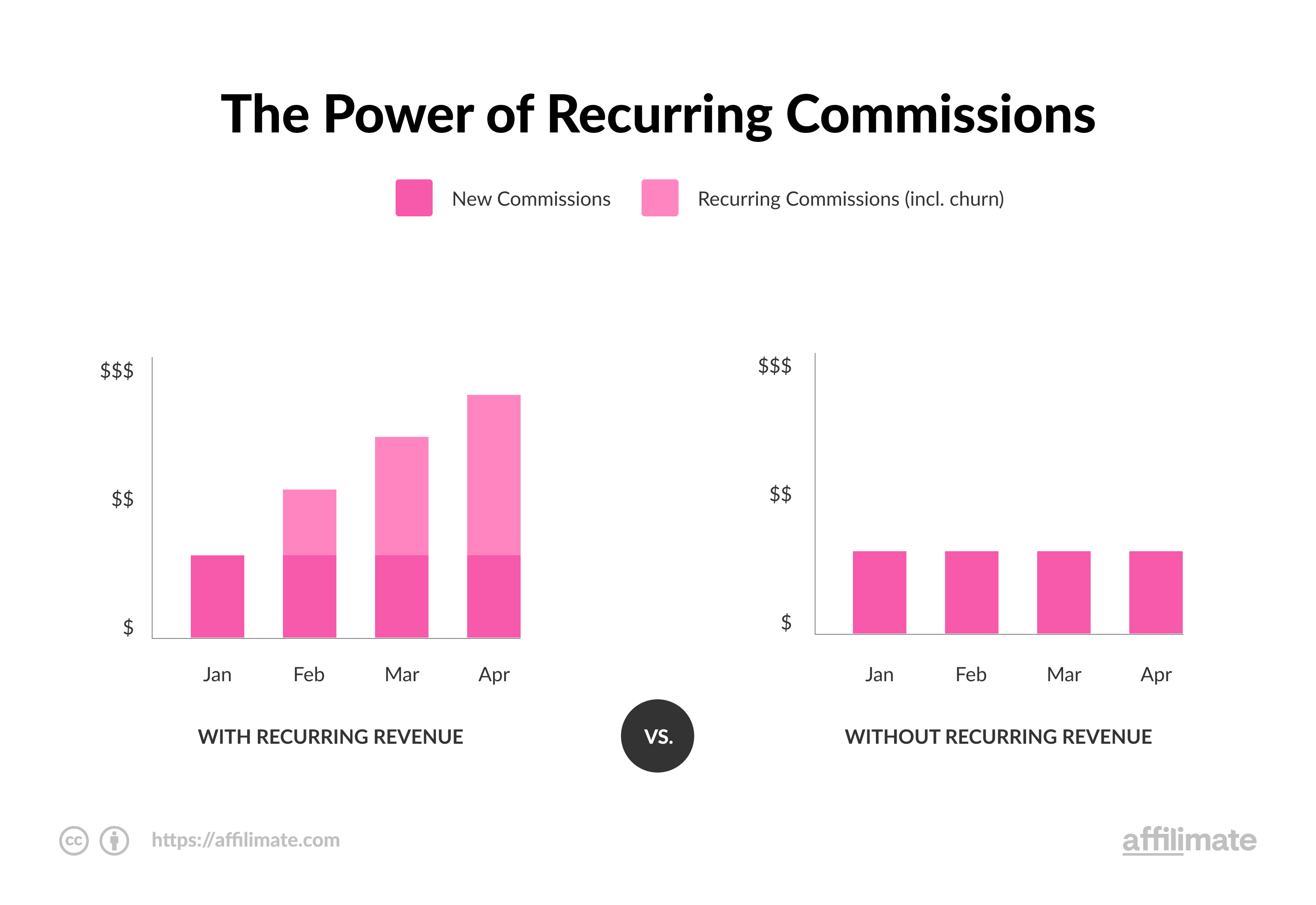 Recurring affiliate commissions is exactly how a super affiliate like Pat Flynn racked up over $350,000 in affiliate commissions from the first program on this list.
And is a good hint for how you can start down the same path.
Important to note: not every recurring affiliate program offers lifetime commissions. Many do cap out after the first 3-12 months.
But with the high ticket affiliate offers behind many of these programs, you'll probably find that it's an order of magnitude more profitable than whatever you're promoting today.
Best Recurring Affiliate Programs
Most recurring affiliate programs you'll find offer some kind of software. Whether it's VPNs, sales and marketing software, or even software for real estate.
These companies know that acquiring a customer is more difficult than keeping an existing one happy, and gladly share the revenue from loyal customers you've brought to their door.
Here are the best recurring affiliate programs in 2023:
ConvertKit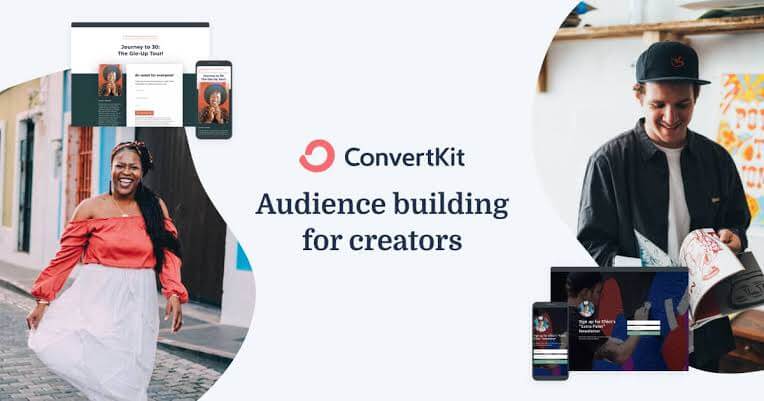 Program name: ConvertKit Affiliate Program
Network / Software: Linkmink
Commission: 30% recurring
Cookie duration: 90 days
Markets: Global
Alternatives: ActiveCampaign at 20-30% commission
ConvertKit is a popular email marketing platform that has quite a few interesting features. You can do everything from creating a basic landing page to sending a broadcast email to your list. It was built keeping creators in mind.
It's a dream tool for YouTubers, podcasters, and musicians. ConvertKit's paid plan starts at $9/month.
ConvertKit pays its affiliates recurring 30% commissions. Their plans are priced between $9 and $2,000 per month. It's one of the fastest-growing email marketing companies on the block.
Now that ConvertKit offers a freemium plan for up to 1,000 subscribers without certain features like automations, it might take you longer to see the ROI from this program. But teach your audience how to use ConvertKit's more advanced features, and you'll get a slice of every monthly payment they make.
ActiveCampaign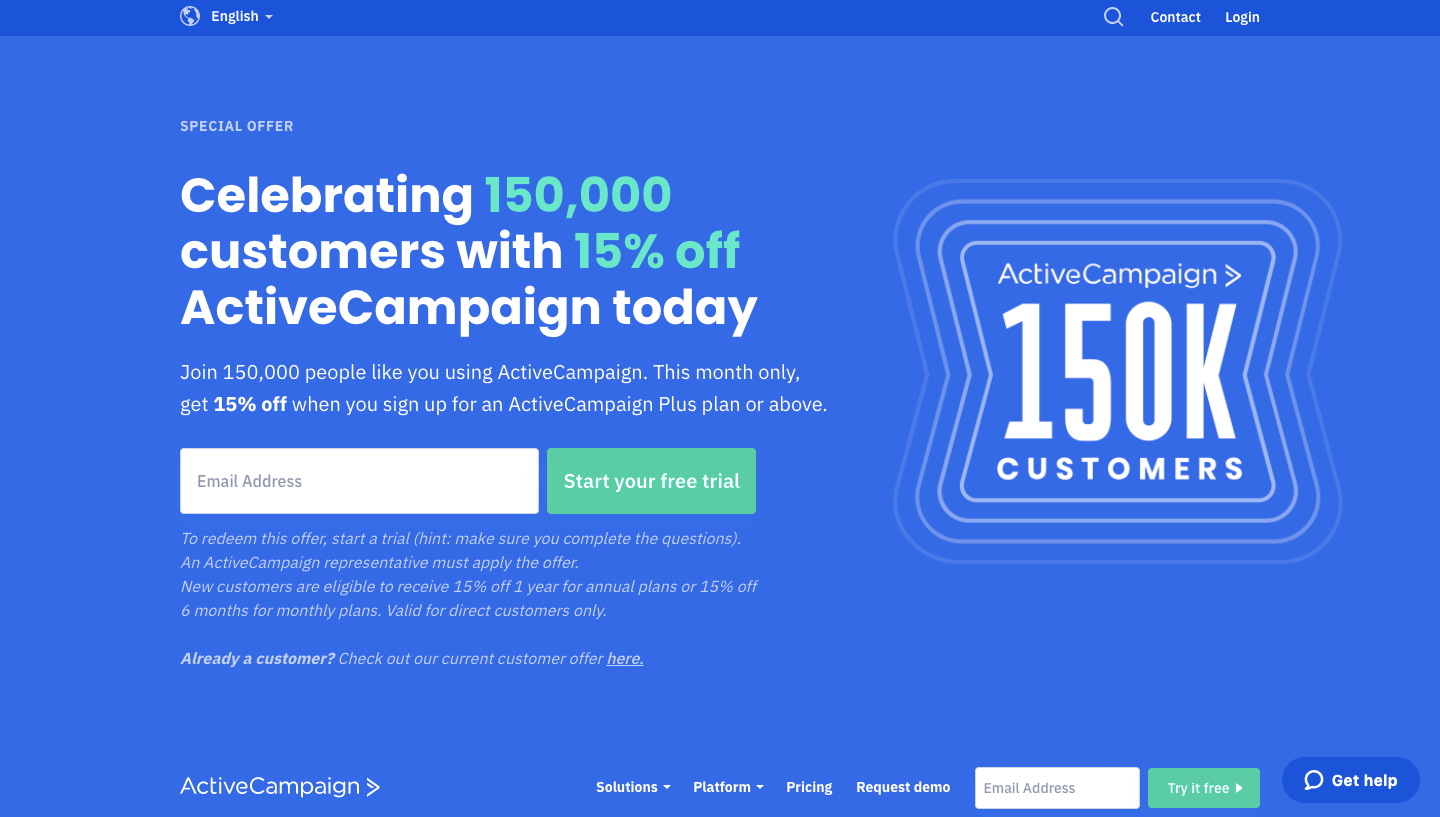 Program name: ActiveCampaign Affiliate Program
Network / Software: Direct
Commission: 20-30% commission
Cookie duration: Not listed
Markets: Global
Alternatives: Close at 10% recurring, ConvertKit at 30% recurring, or Pipedrive at 33% recurring for 12 months
ActiveCampaign is an automated customer experience platform that enables businesses to connect and engage with their customers through a simple yet powerful email marketing and contact management strategy.
It has a simple pricing plan that starts at $9 per month with limited email marketing features and automation. But for a bigger list, ActiveCampaign campaign costs scale up sharply. Especially if you want access to their more advanced features, such as the integrated CRM.
You can become an ActiveCampaign affiliate and earn up to 30% in commissions, with 20% as the base commission.
Shopify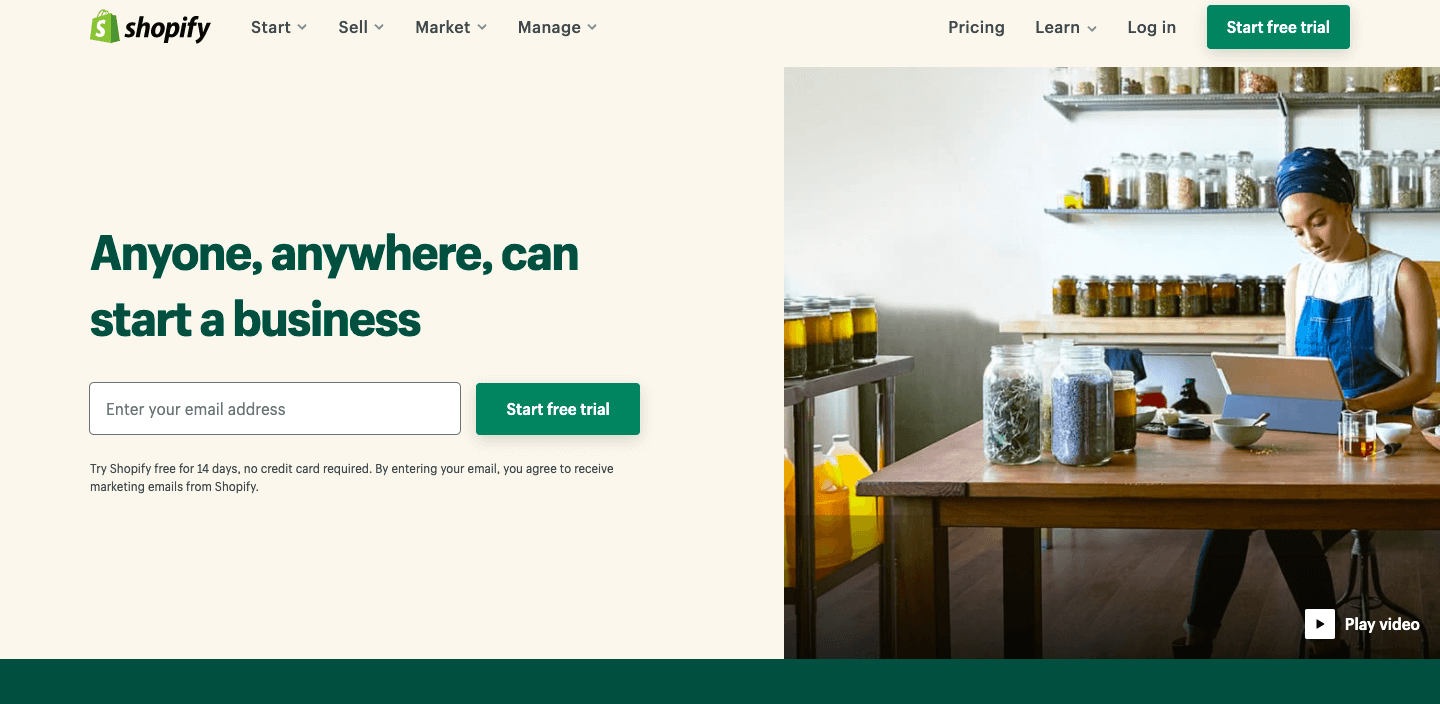 If you want to have your ecommerce store, you can either create one on your own or simply use Shopify! It is a great ecommerce platform for entrepreneurs who are just starting out, with a stellar affiliate program, too.
Affiliates earn an average of $58 per signup, but this is calculated in the following way:
Affiliates earn a 200% bounty for each successful merchant they refer to Shopify. This means that they earn 2x the monthly plan price selected by the merchant that they referred, after the merchant has been active for 2 months.
In short, your referral needs to stick around for at least two months for you to get paid, but once they do, you get two months worth of commissions as a single payout.
That said, commissions aren't recurring and if the referral buys an annual plan, you still only get the 2 months commission.
You'll be paid via PayPal, and the payment threshold is a low $25 to get your commissions.
Podia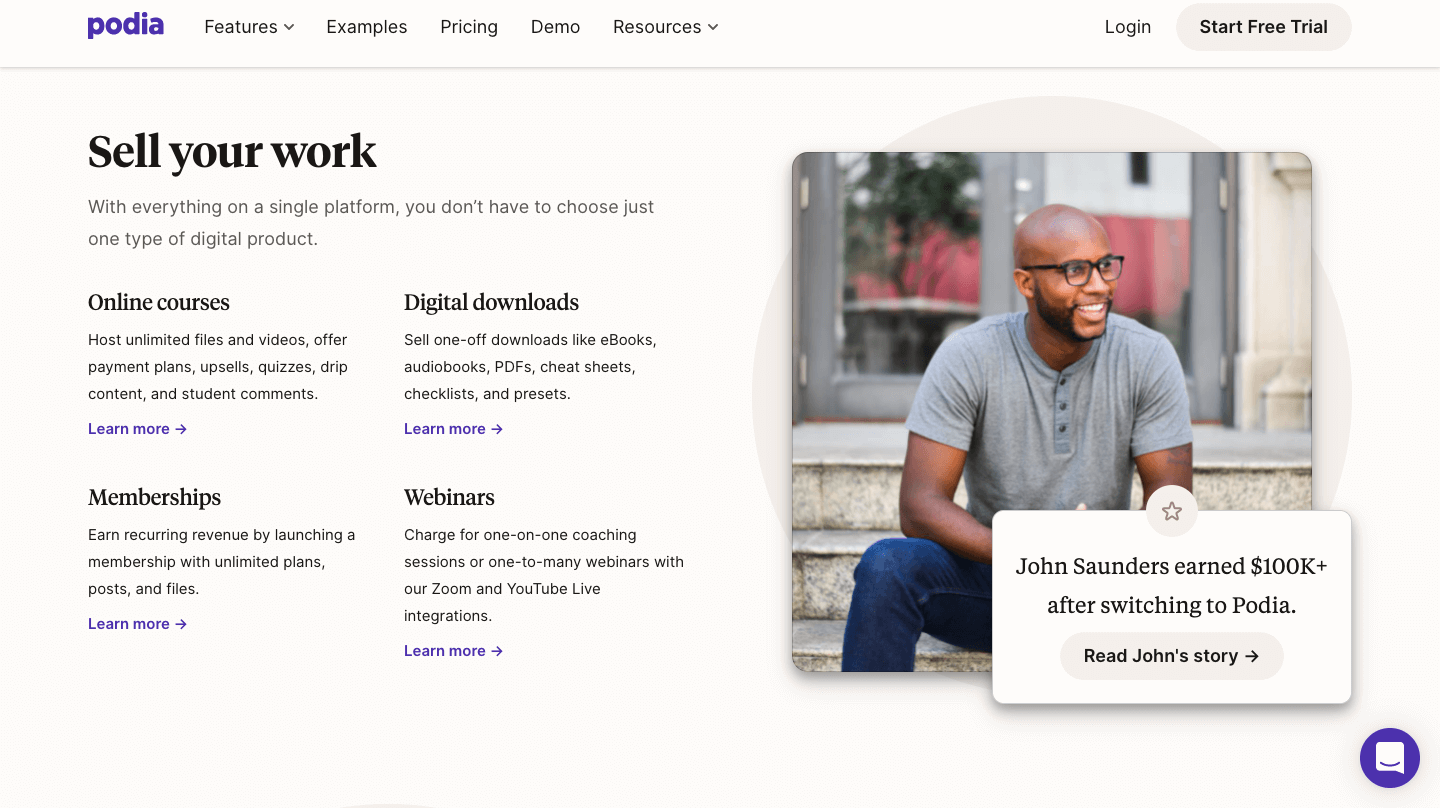 Program name: Podia Affiliate Program
Network / Software: Rewardful
Commission: 30% recurring
Cookie duration: 15 days
Markets: Global
Alternatives: Teachable at 30-70% Depends on the course, often 30-70%
Podia is an online platform for online courses. It helps creators sell ebooks, audiobooks, and PDFs, launch memberships with recurring fees, host webinars, coaching sessions, and email their audience.
Its basic plan is available at $39 per month, the same as its main competitor Teachable. The key difference being, Teachable's base plane also includes a 5% transaction fee where Podia doesn't.
From an affiliate perspective, you'll earn 30% commissions every month for as long as your referral stays active. Teachable, in contrast, lets you level up to 50% after a certain number of referrals.
Affilimate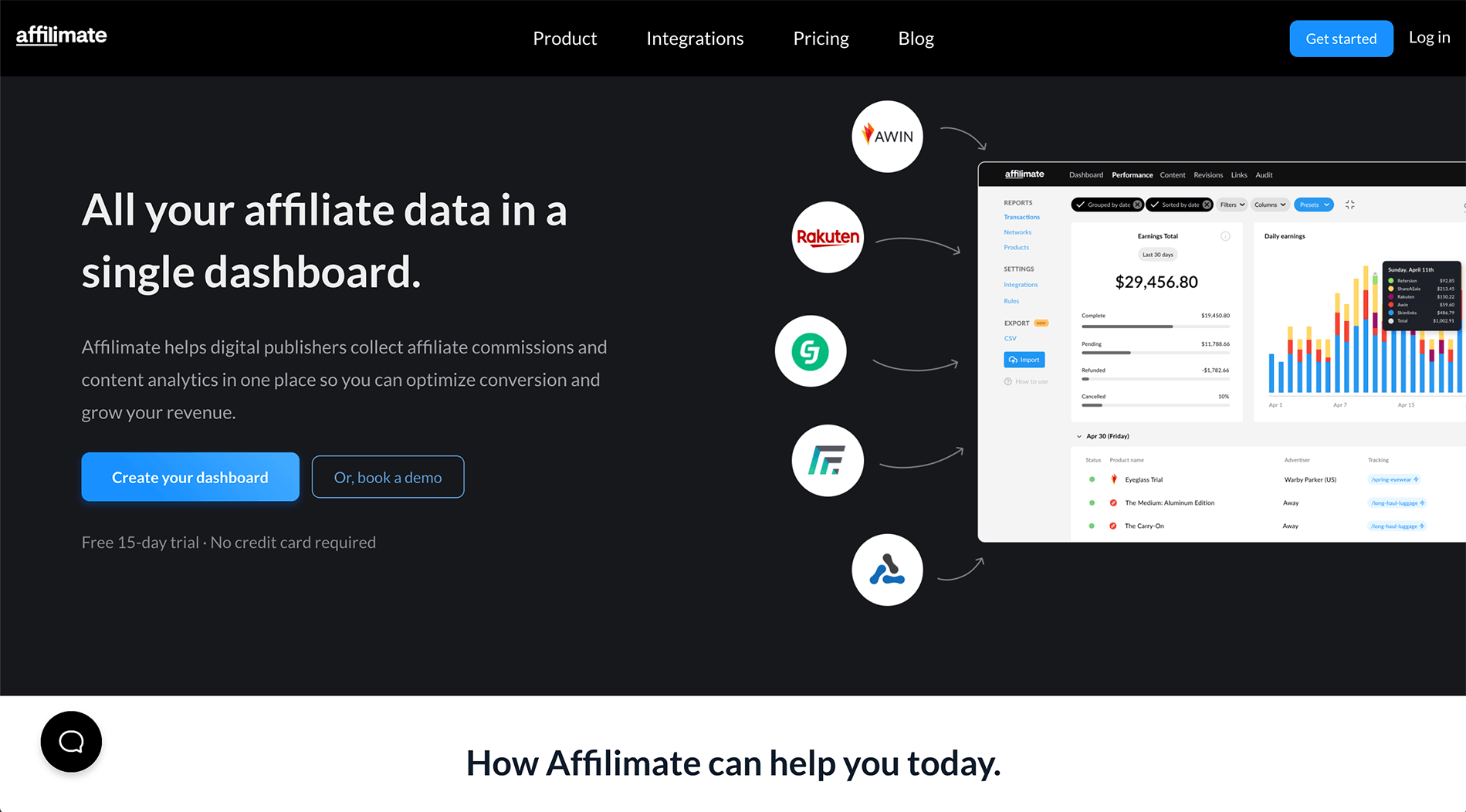 Got an audience of creators, affiliate marketers, or online business owners? There's a good chance that – like you – they're in a lot of affiliate programs. Collecting and analyzing data from all of them can be a nightmare if you try to do it with spreadsheets.
That's where Affilimate comes in. It aggregates your affiliate data and helps you run cross-cutting reports that connect your commissions back to the content on your site that actually drove the revenue.
And not only is the product a fit for affiliates, but commissions are a generous 20% recurring commissions, forever.
With plans ranging from $29 to $239 per month, you can net anywhere from $5.80 to $47.80 every month per referred customer for your first year. And if the customer buys annually, take that and multiply it by 10.
That's up to $478 per referred customer, up front.
Pipedrive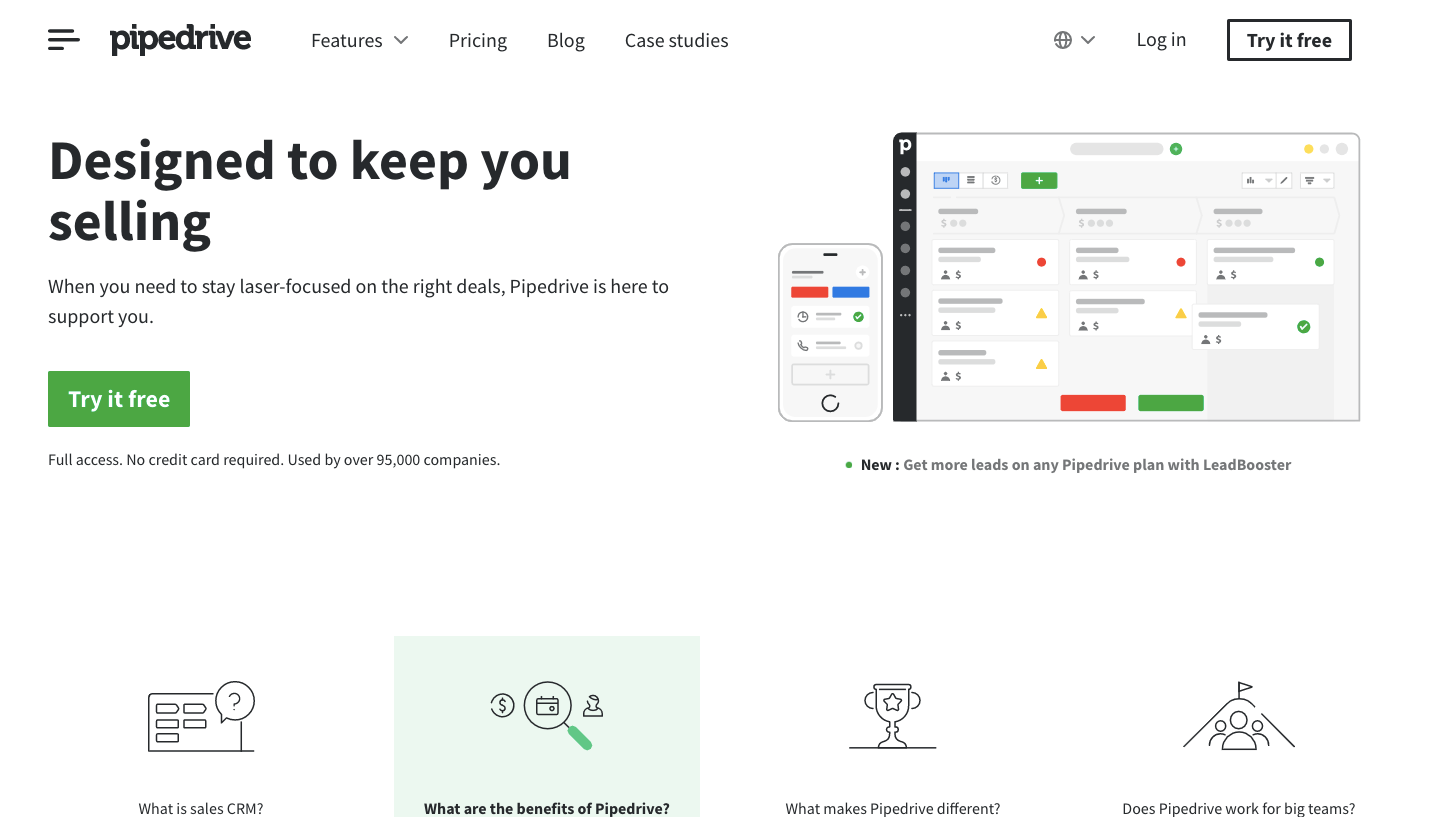 Pipedrive is a popular CRM tool that helps businesses plan their sales activities and monitor their deals. With Pipedrive, you can track calls, emails, and your contact history right where you need it. You can enjoy complete visibility and control over your schedule.
Getting started costs just $15 per month.
As an affiliate, you earn a 33% commission for every referral for the first 12 months the customer is with Pipedrive. Unlike other affiliate programs that offer unlimited recurring commissions, this one comes with a cutoff.
Close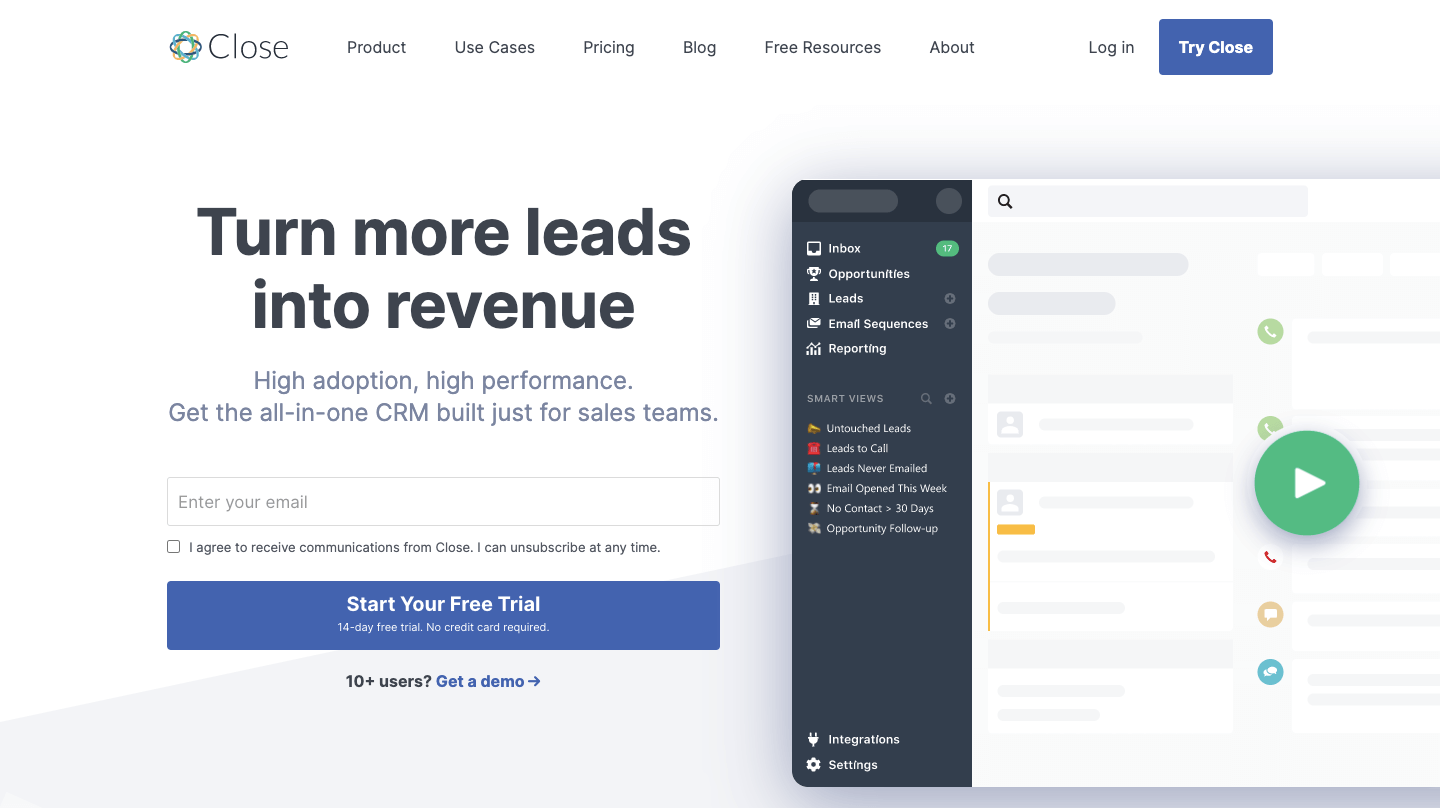 Close is a CRM tool designed to help businesses convert more leads into paying customer. The basic version is available at $25 per month, per user, making it a fair bit more expensive than Pipedrive for people getting started.
That said, per seat pricing can be beneficial for affiliates if your audience is businesses a bit beyond the stage of solopreneur.
With Close, a team of four pays $100 per month. Making your yearly commission from that single referral a cool $120 based on 10% recurring commissions, if they stick with the product.
HubSpot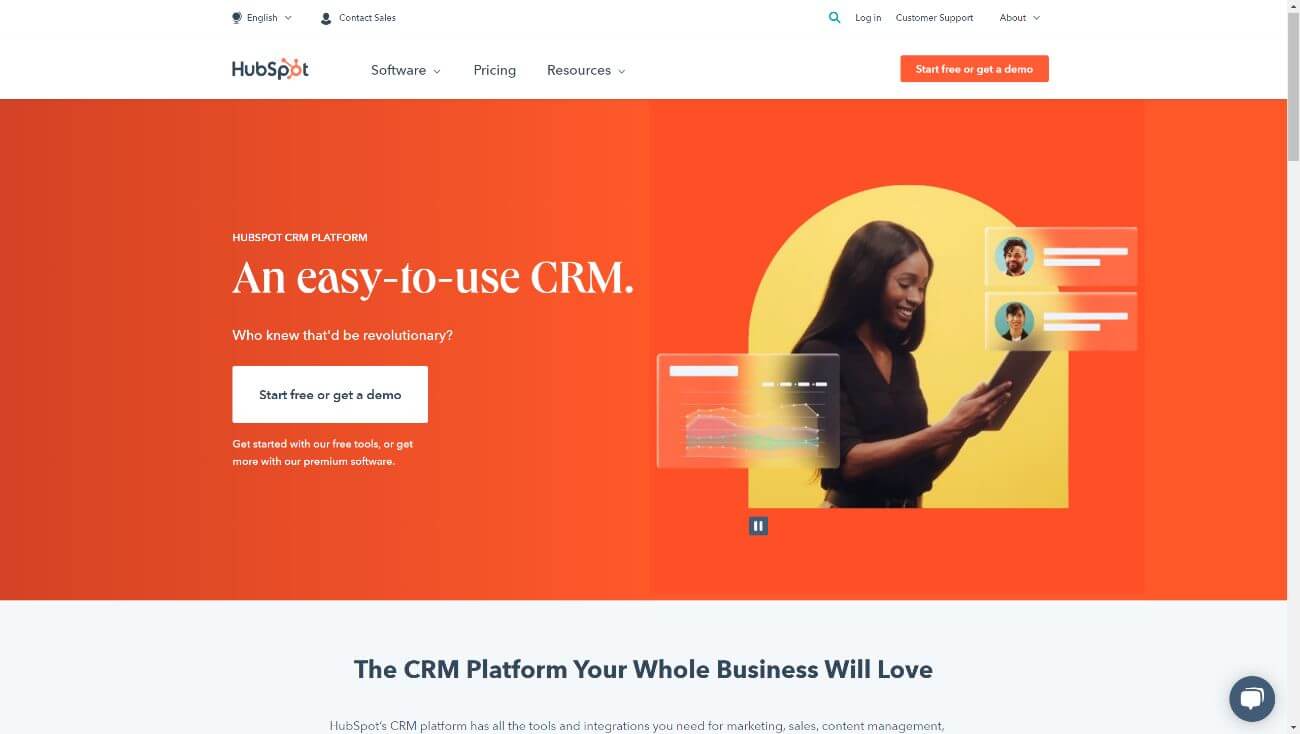 HubSpot is a digital services platform specializing in inbound marketing, and was founded by two MIT grads in 2004. Their services include a CRM platform, marketing hub, sales hub, and operations platforms.
HubSpot prices start at $18 a month for beginners, and increase to $3,600 a month for enterprises. Customers have the option to pay upfront, or commit to monthly payments for one year. The total price for an annual marketing package ranges from $216 to $43,200 a year depending on the customer's needs.
Hubspot affiliate program offers a commission of 30% on recurring sales, with a lengthy cookie duration, ranges from 180 to 370 days. Other exclusive benefits are also available once affiliates reached more than 100 new signups, and move to either of two premium tiers "Super Affiliate" and "Elite Affiliate".
PureVPN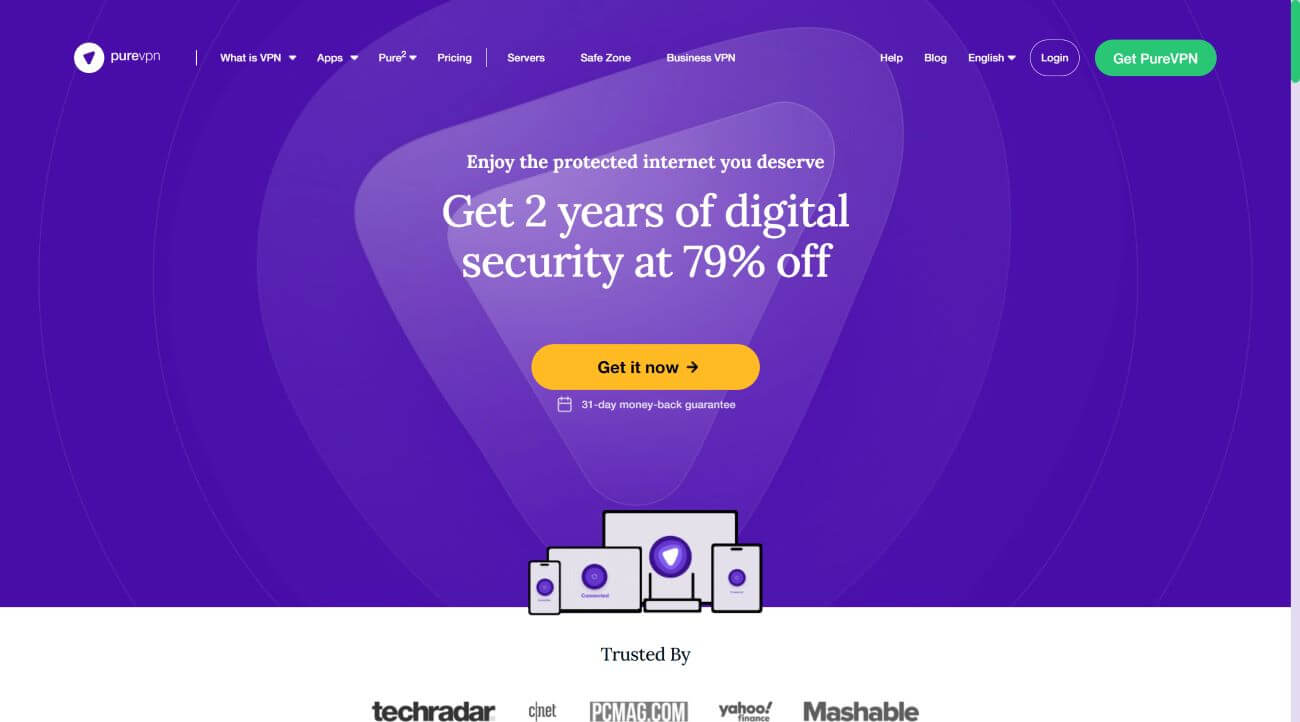 Program name: PureVPN Affiliate Program
Network / Software: Direct
Commission: 35% recurring commission, 100% on monthly plans, $40.00 on every other plan
Cookie duration: 90 days
Markets: Global
PureVPN has thousands of servers providing access to their platforms across the world. Features include military-grade encryption, port forwarding, and a VPN kill switch. The company is owned by parent organization GZ Systems Ltd, which is headquartered in the British Virgin Islands.
The PureVPN affiliate program offers an ideal commission structure, with both a high commission rate of up to 100% per sale, and a long cookie duration. PureVPN also has one of the most competitive prices among this list, with 24 month plans starting at $1.99USD.
A standout feature of this VPN affiliate program is that it especially encourages partnerships with the Blockchain community.
NordVPN
NordVPN was founded by a group of friends seeking to create an accessible internet security tool. The company is based in Panama, with offices around the world. Notable features include a strict no-logs policy, file encryptions, and a secure password manager.
NordVPN has significantly invested into conveying its brand story through quality web design, copywriting and social media marketing. The brand has around 300k followers across social media platforms, which affiliates can tap into when communicating the credibility of the company.
NordVPN has an interesting affiliate program structure, in which affiliates earn different commission percentages based on which program customers sign up for. The commission rate is generous, at 40% to 100%, depending on the package, and 30% for renewals.
Surfshark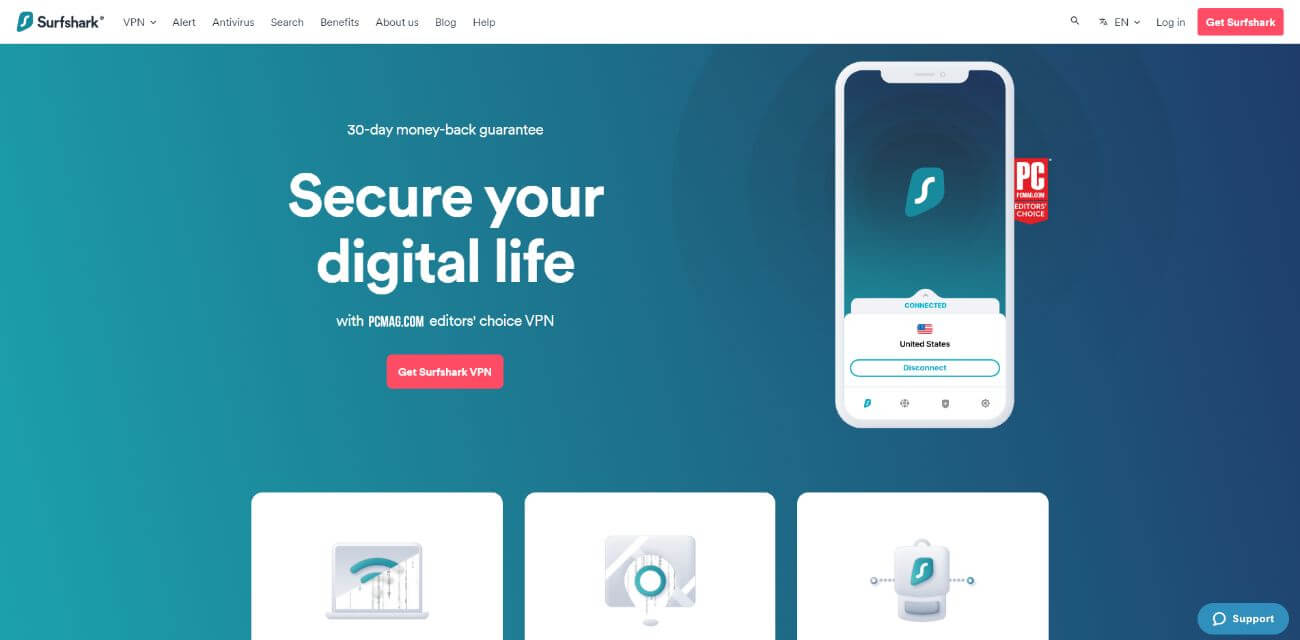 Program name: Surfshark Affiliate Program
Network / Software: Surfshark, AvantLink, Cuelinks, FlexOffers, Skimlinks, Sovrn, Yazing
Commission: 40% (Surfshark), 40% (AvantLink), ₹1,683.00 for sales over $60 USD (Cuelinks), 32% conversion sale (FlexOffers), 40% (Skimlinks), 304.24% network commission rate (Sovrn), 40% (Yazing)
Cookie duration: 30 days (Surfshark, AvantLink, Cuelinks, FlexOffers), Not listed (Skimlinks, Sovrn, Yazing)
Markets: Global
Surfshark is a VPN based in the British Virgin Islands, and according to News.com is owned by parent company Surfshark Ltd. It is available in 17 languages, and serves a global market. Features include an ad and malware blocker, support for unlimited devices, and a VPN bypasser.
Affiliates interested in promoting the Surfshark affiliate program can benefit from up to 40% commission on recurring sales and a 30 day cookie window. Their minimum payout threshold is $100.
In addition to this, Surfshark has a small social media platform around 50k followers across their different platforms. These additional marketing channels can add credibility to their brand, and further explains what they do in an easy-to-digest way.
ClickFunnels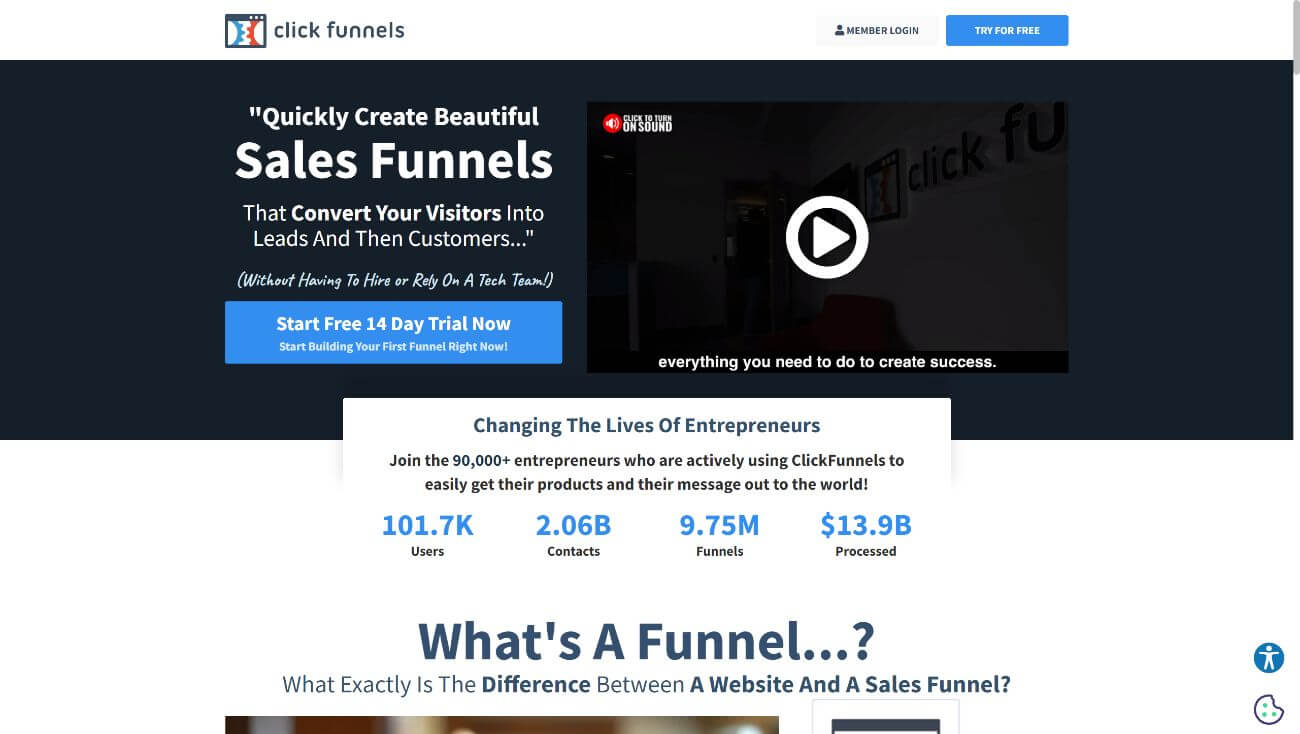 ClickFunnels is a US-based online marketing platform that makes it easy to create high converting sales funnels for online products and services.
You can use their platform to launch everything from ebooks, to webinars, to online courses.
The ClickFunnels drag-and-drop design system means that their platform is easy to use, even if you're not the most tech savvy, which is also a great selling point for affiliates.
Click Funnels sells its services on a subscription package basis ranging from $97 to $2,497 per month.
According to the company, many members pay for annual subscriptions upfront, which can reach several thousands of dollars. This also indicates that the products convert well.
With ClickFunnels, affiliates can earn recurring commissions of up to 40% each time a subscription is renewed, which makes it an advantageous high ticket affiliate marketing program for digital marketers.
Unbounce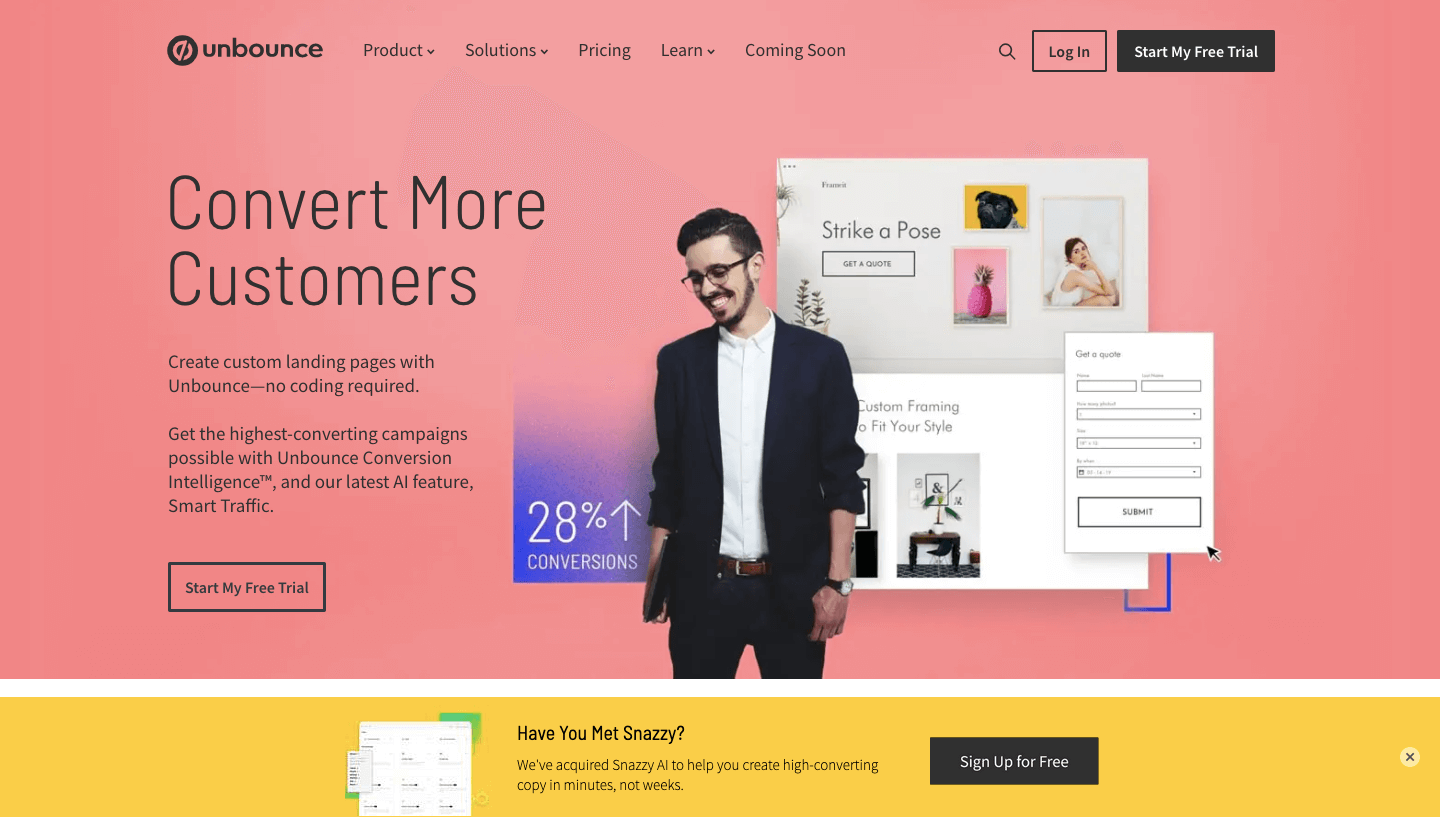 Unbounce is a landing page platform where you can create beautiful landing pages which require no coding. This is an excellent solution for marketers who know very little coding.
Unbounce helps businesses convert their visitors to customers. Its optimization, pricing starts at $79 per feature per month.
Partner with Unbounce on their affiliate marketing program and earn 20% recurring commissions.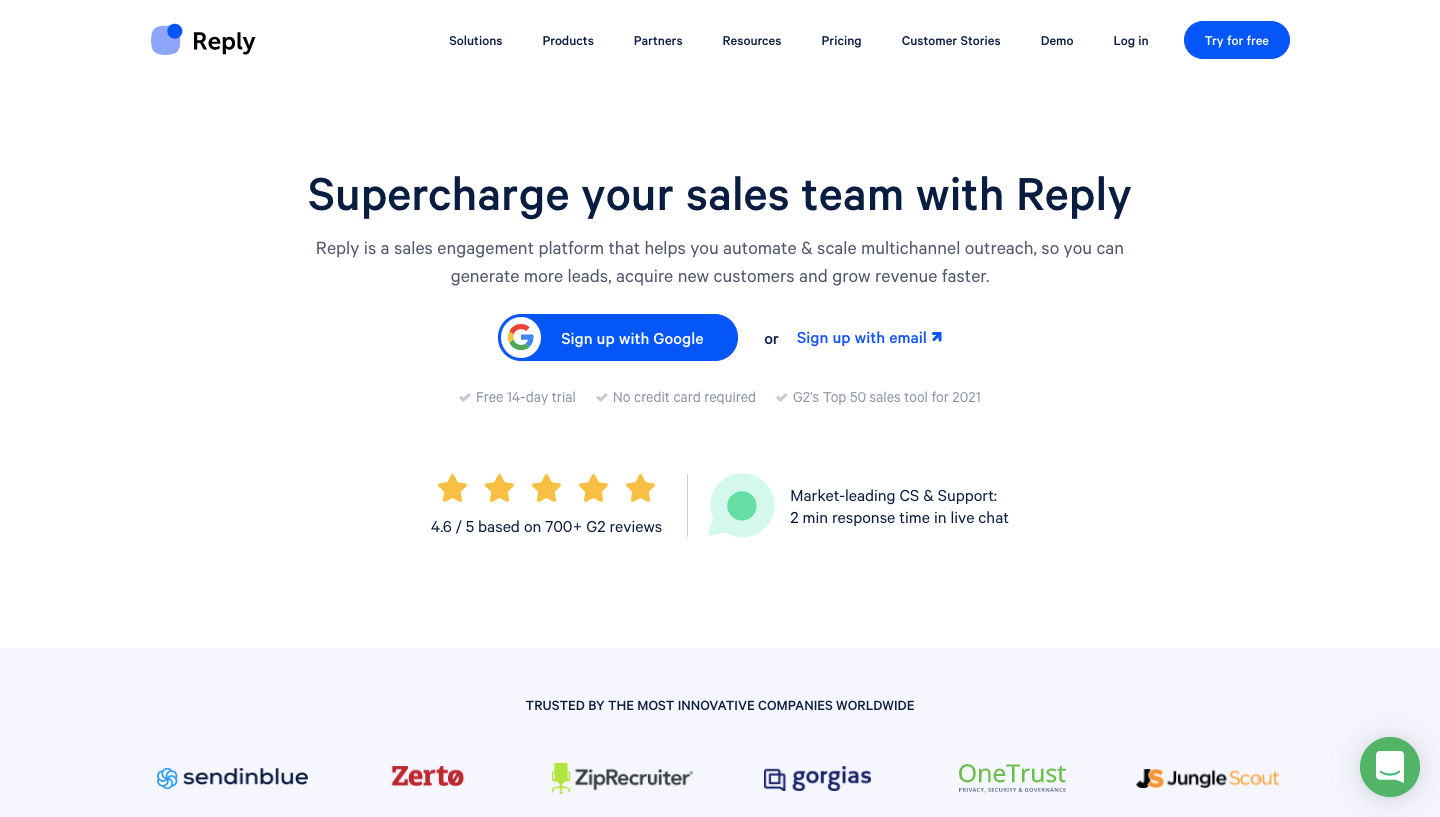 Reply.io is a sales engagement platform powered by AI, that automates all multi-channel touchpoints along a sales process. The monthly subscriptions start at $70/user.
You can sign up for their affiliate program and earn up to 30% recurring commissions.
LiveAgent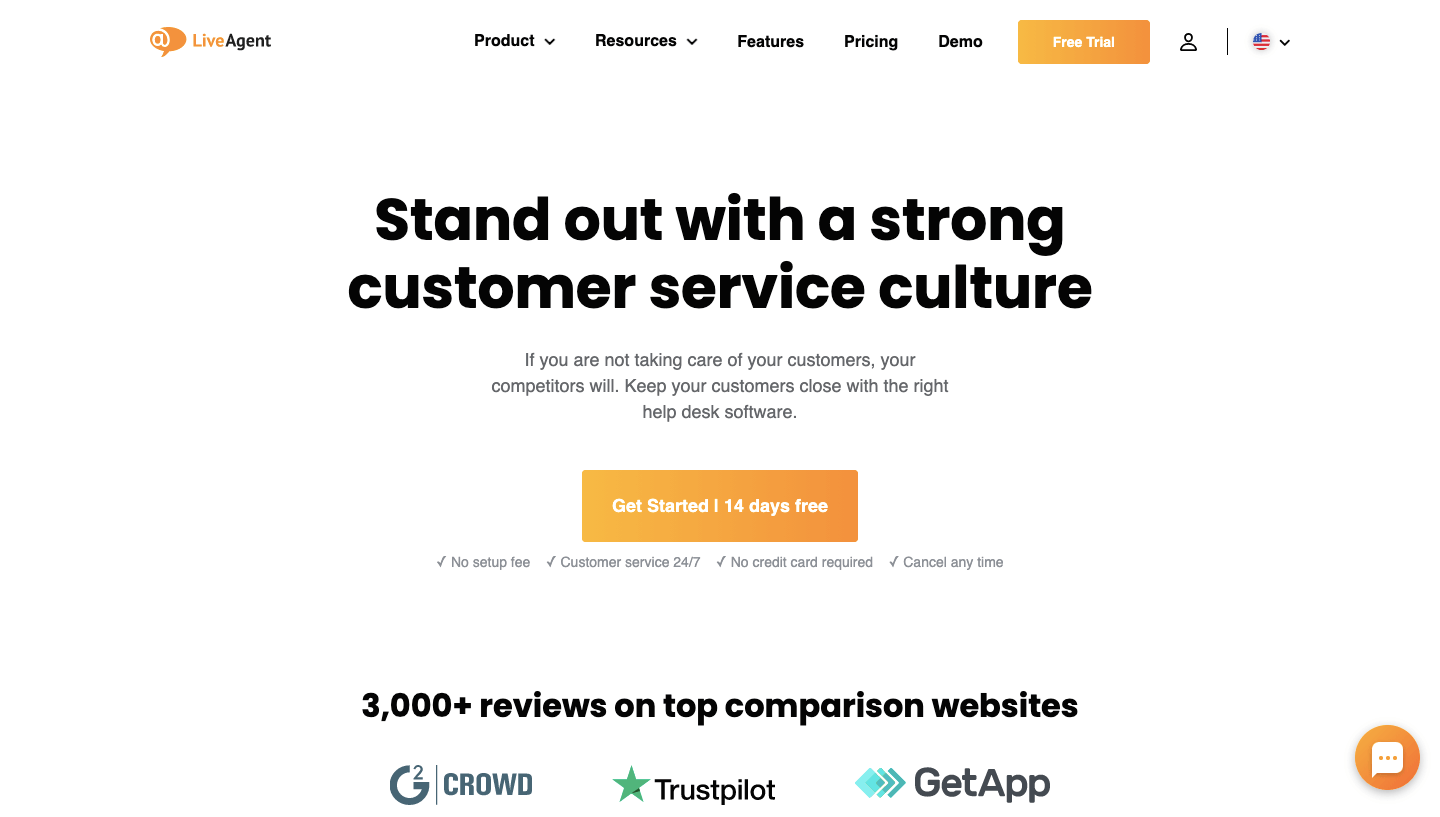 A help desk software that boasts of the fastest chat widgets in the market. It was rated #1 live chat software for SMB this year.
Its features include real-time live chat, a built-in call center, and an efficient customer service portal. Its basic plan is available at $15 per agent per month.
Simply sign-up to their affiliate marketing program and earn $5 as an on-sign bonus. Post that, affiliates are offered recurring commissions at 20%.
Privy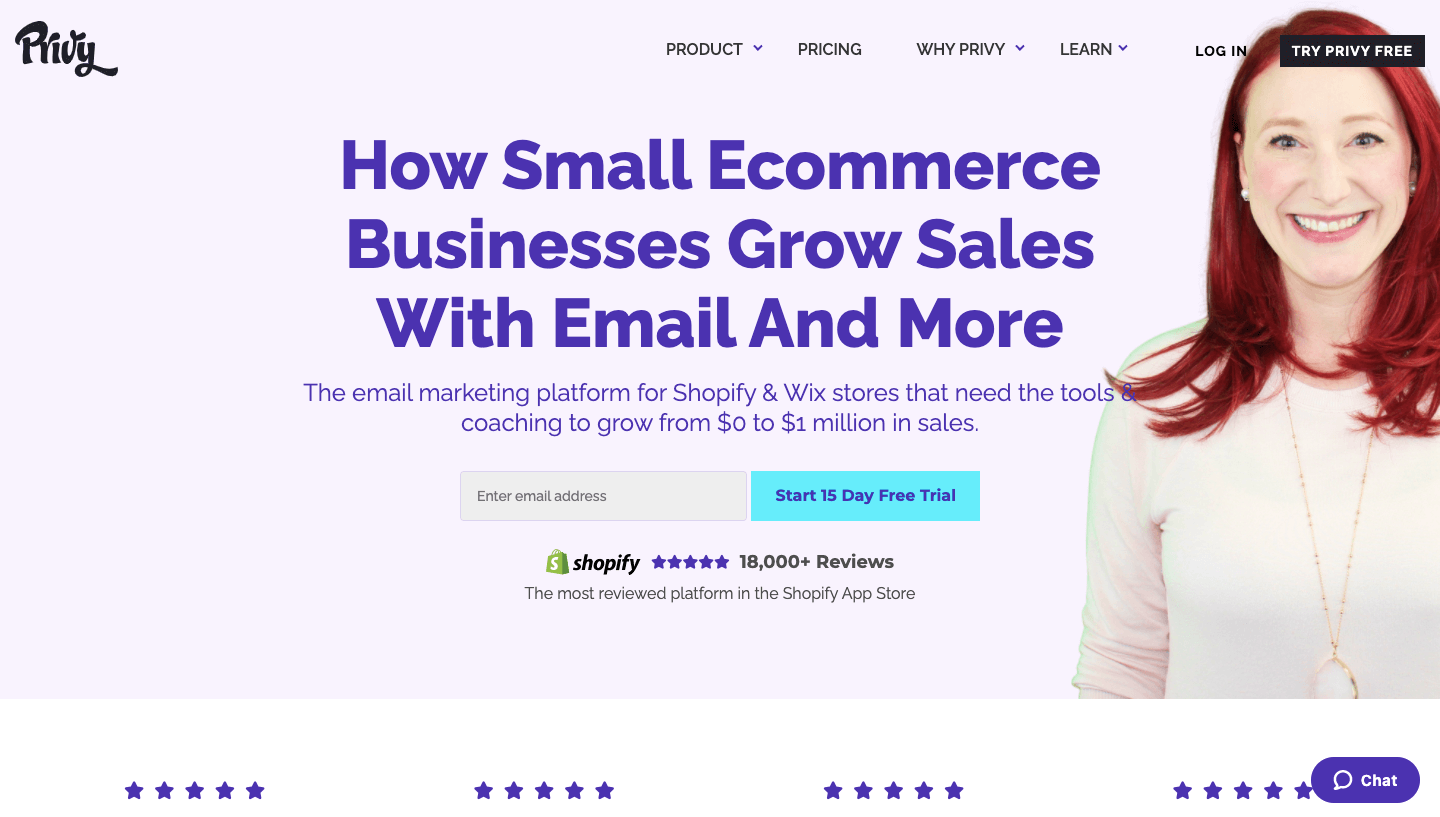 Privy is a cloud-based email marketing platform that allows E-commerce businesses to roll out custom campaigns, talk about their products and generate new leads. Its key features include product recommendations, follow-up emails, building mailing lists, and a lot more.
With Privy, businesses can reduce the cart abandonment rates by sending targeted messages and offers that are hard for the recipients to overlook. You can sign up for the privy starter plan at $15/month.
Privy offers its affiliate marketers 10% recurring commissions.
Iconosquare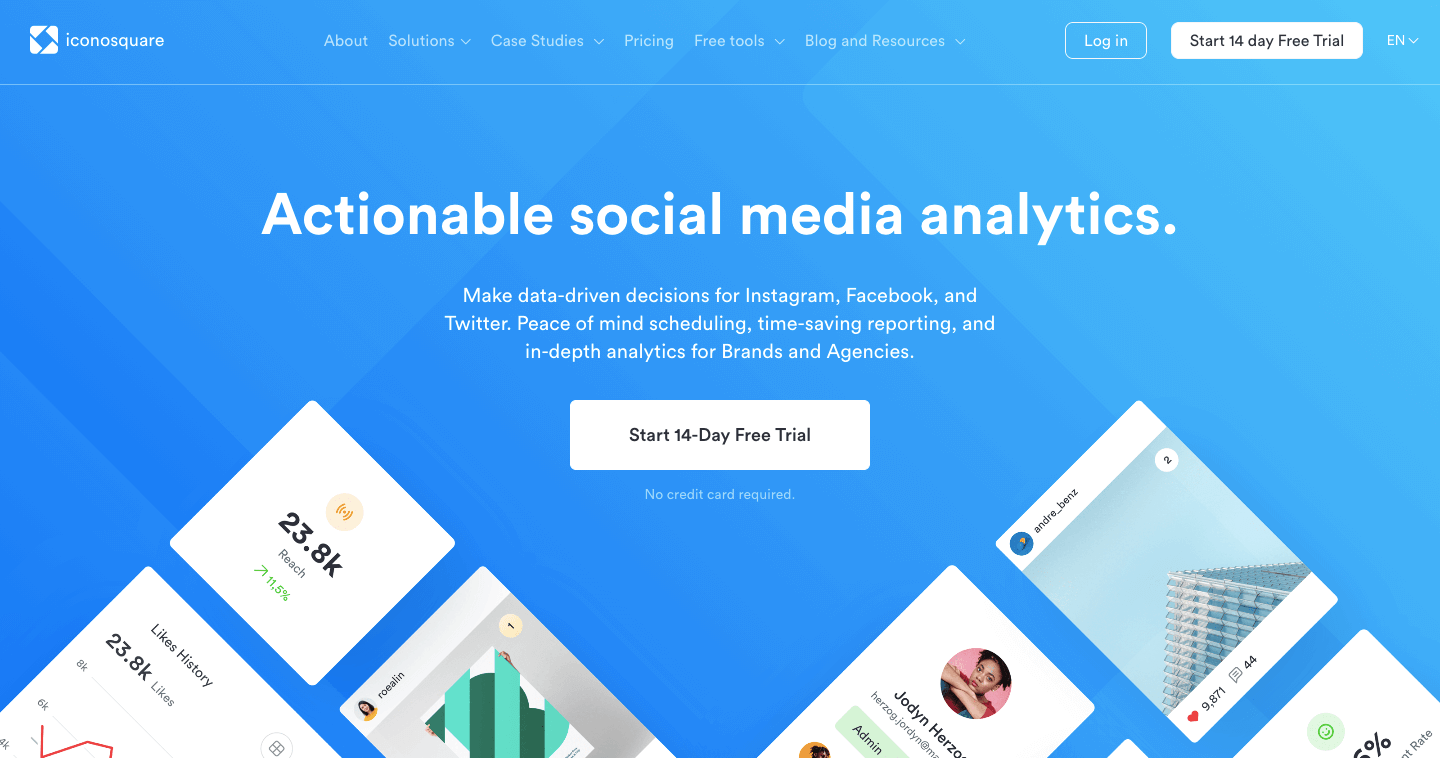 For brands and agencies looking to enhance their social media presence, Iconosquare is solid analytics, management, and scheduling platform. It started out as a tool focusing on Instagram analytics, but later branched out into other social media platforms like Facebook and Twitter.
You can subscribe to their basic plan at $49 per month, and promote the same product to your audience and earn 15% recurring commissions for it as an affiliate.
Coinbase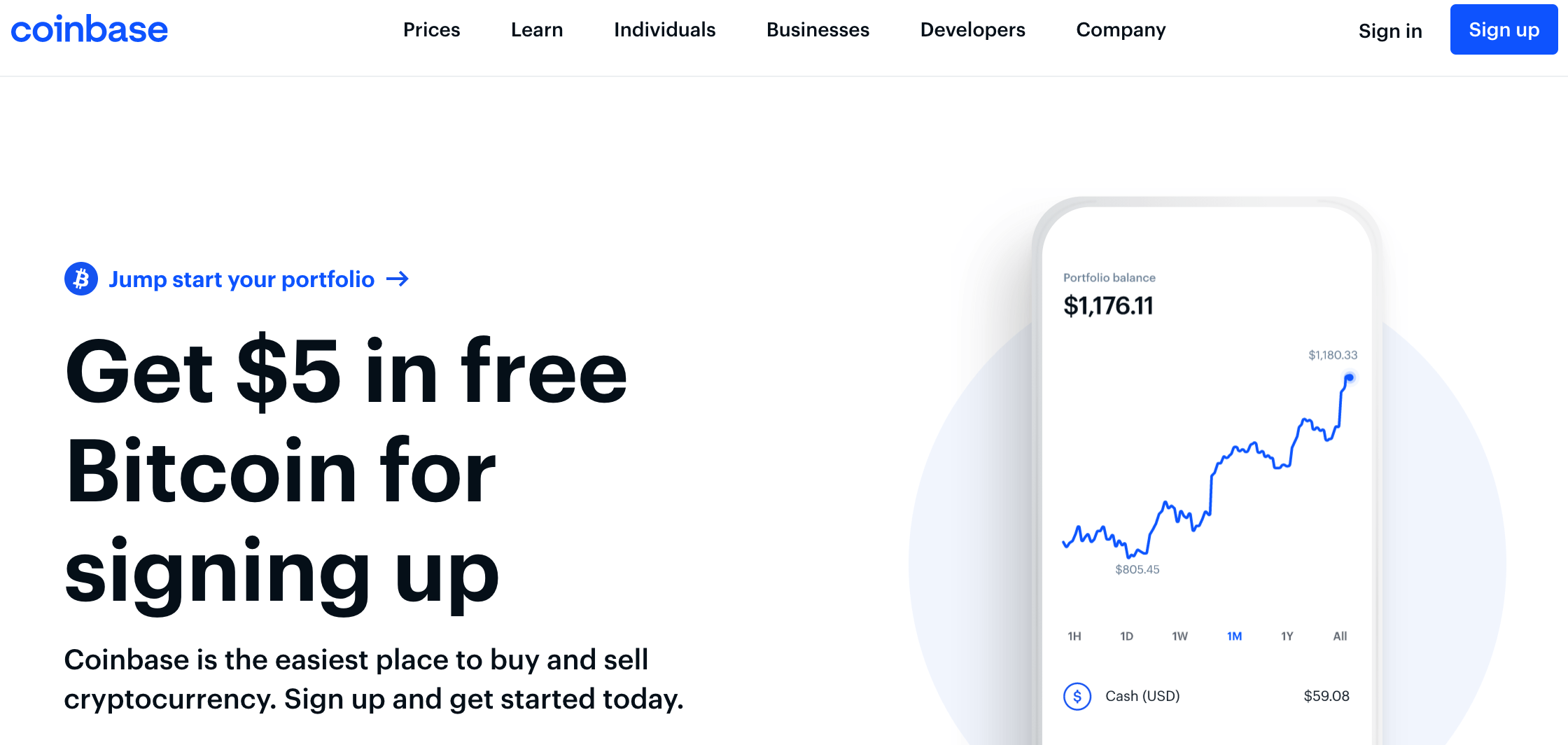 Coinbase stands out in the emerging cryptocurrency space due to its excellent UX and reliability. It is very selective with affiliates and has a low acceptance rate. Alternatives like Binance offer recurring lifetime commission on sales and trades, making them more lucrative alternatives long term.
When it comes to cryptocurrency affiliates, it's vital to understand the psychographics of your audience. Crypto has claimed a space in the personal finance community and many influential bloggers now list it as an important diversification method.
However, it's best to check how your audience feels about crypto before promoting it. If they see it as risky, it will take more content to convince them to use the platforms. And since you only get commissions for active trades, they have to feel confident enough to invest their money.
If most of your audience sees crypto in a negative light, affiliate programs for more traditional financial products will be more lucrative. It takes time to build trust with your audience, and it's not worth risking that trust to promote a product.
REIPro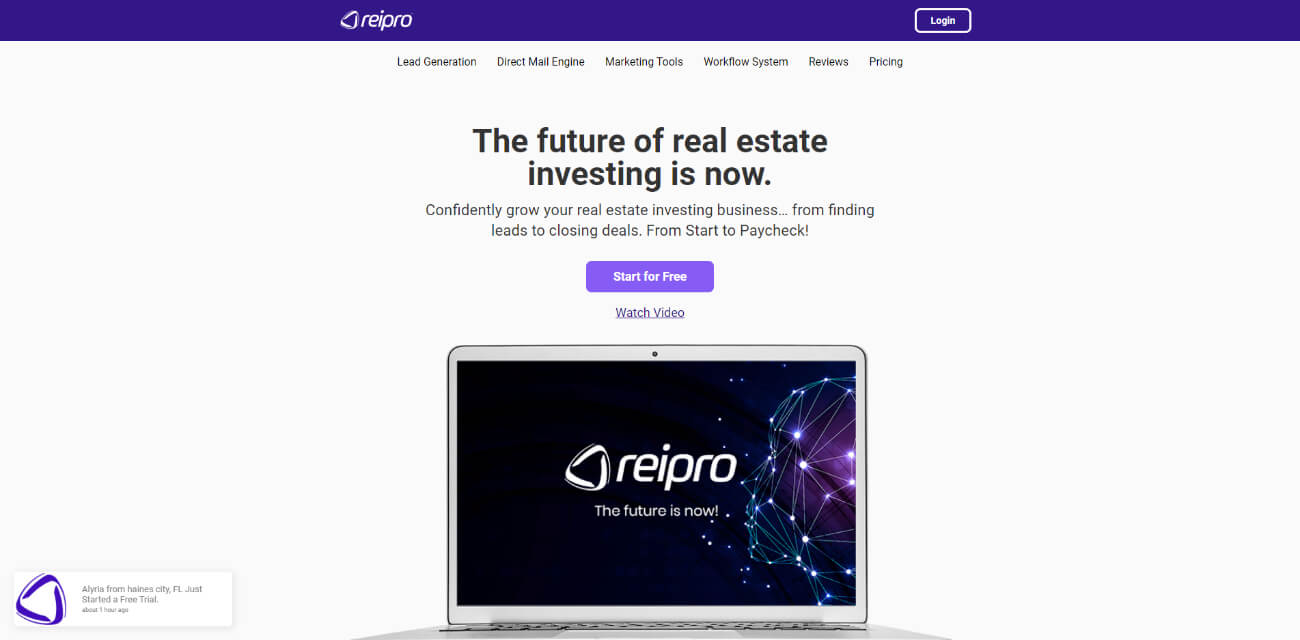 REIPro is a software tool for real estate professionals that brings together robust lead generation and marketing features in one platform. Top features include:
Built-in CRM
Deal analyzer
10 years' worth of data on past sales from all 5 states updated daily
Premium phone hashtag search
Quick and exhaustive property research options
Educational resources
Users have the option of paying for membership on a monthly, quarterly, or yearly basis. Monthly plans start at $97 for a single user going up to $197 for a team plan (up to 10 users). The affiliate program gives you 20% monthly recurring commissions for the entire lifecycle of customer usage.
There is no minimum threshold to achieve on the REIPro affiliate program, and your earning potential is unlimited. There's also a 60-day cookie duration.
To give you some indication of numbers, you're looking at potential earnings of $970 - $1,970 for 50 users and $9,700 - $19,700 for 500 users each month - a great deal for passionate affiliate marketers! Plus, you'll also get your payouts promptly on PayPal every month. All you need to do is register on the REIPro affiliate site to get started.
DealCheck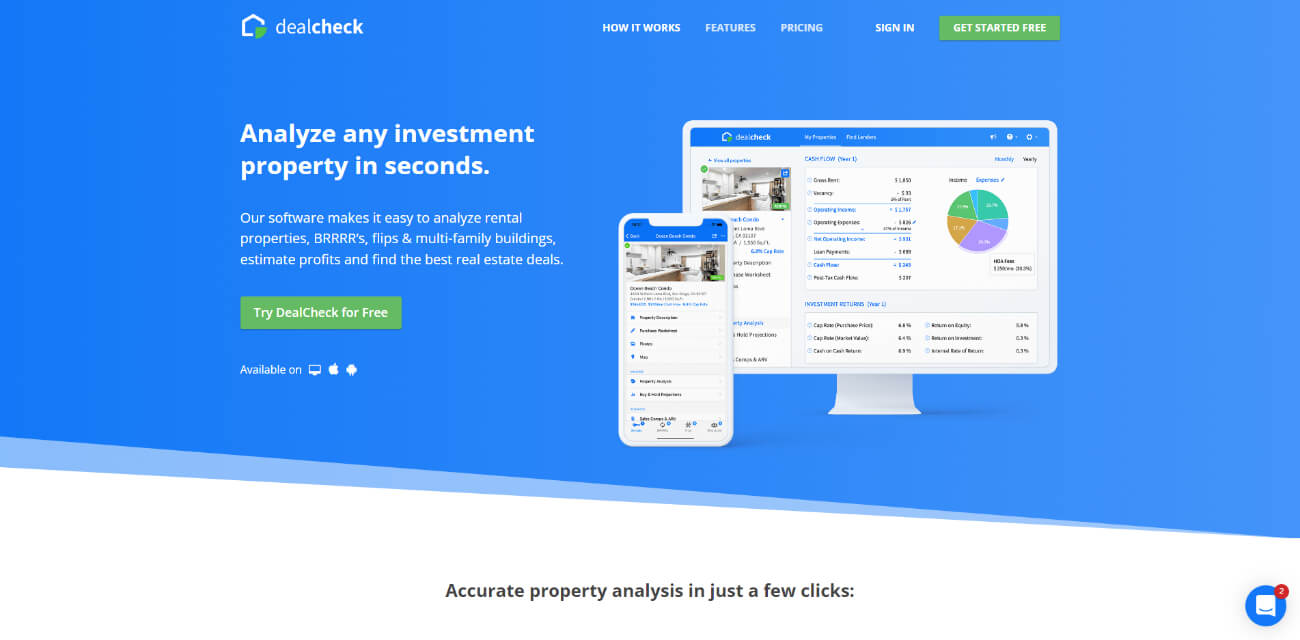 DealCheck is a property analysis platform is currently used by over 200,000 professionals worldwide. The membership base comprises real estate investors, agents, brokers, wholesalers, and homeowners.
More than a million properties have already been analyzed using the platform, and the platform has registered an impressive 174% growth over the previous year.
As an affiliate, every new member sign-up you bring to the app earns you a very wholesome 30% in recurring commissions. Paid pricing plans start from $14/month to $29/month when billed monthly. Yearly payment plans are available too. You also get a $100 cash bonus for every 10 new paying users you refer.
Simply sign up for a free affiliate account on the website, and share your unique referral link with your friends, family, or coworkers. It's as simple as that. The affiliate program is currently available on First Promoter.