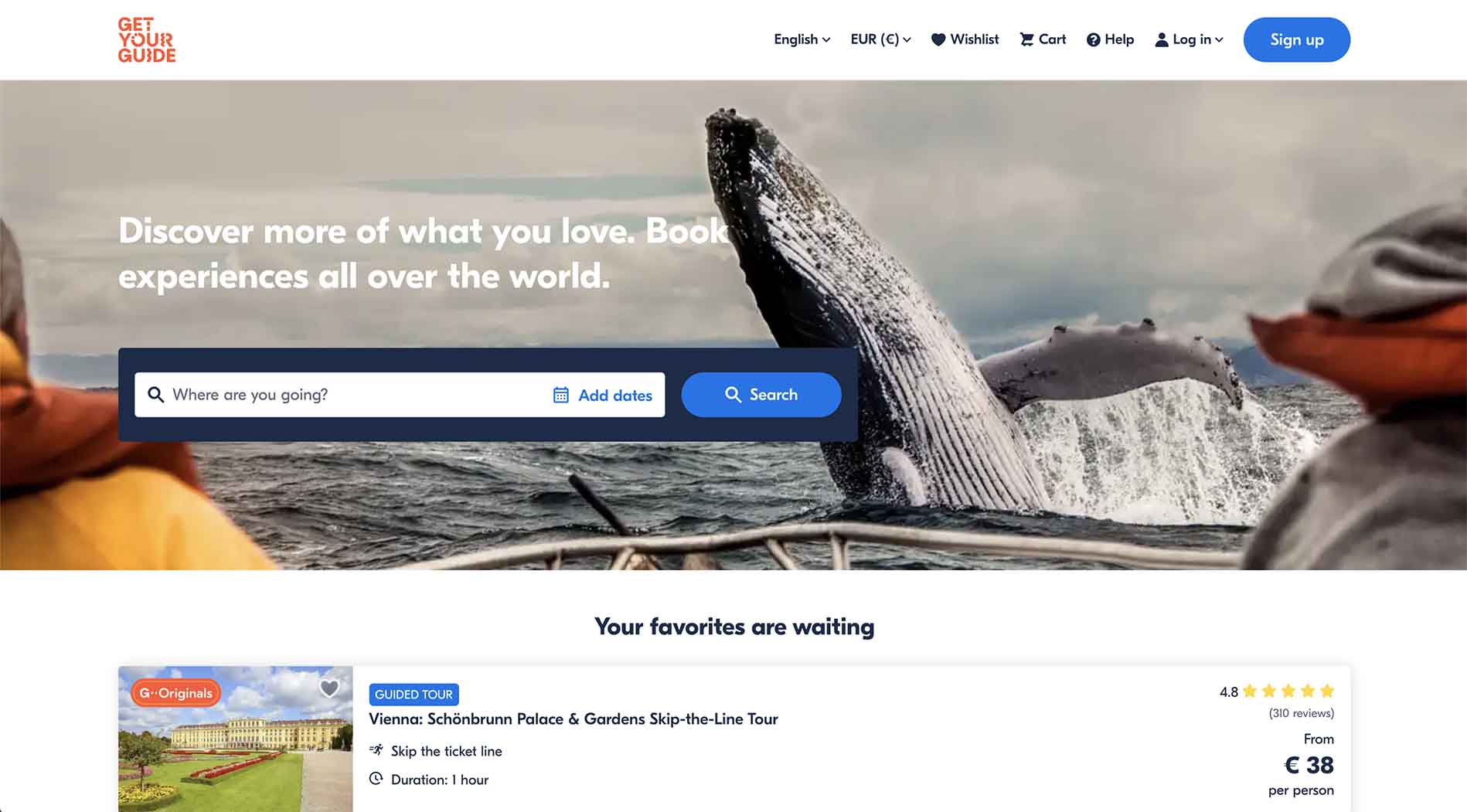 Data integrates with Affilimate
Join the GetYourGuide Affiliate Program
GetYourGuide has an affiliate program in the Travel niche with commissions up to 8% and up on GetYourGuide. Learn how to join the GetYourGuide affiliate program, where to get the best rates, and the longest cookie period through our affiliate program guide below.
Data integrates with Affilimate
Already earning commissions from GetYourGuide? Track your affiliate earnings from all networks in one dashboard.
Affilimate is an analytics tool that aggregates all your website's affiliate data in a single dashboard.

Then, gives you attribution data & content insights that reveals which pages and links are earning the most, so you can grow your revenue.
Affilimate is a paid analytics product, not an affiliate network.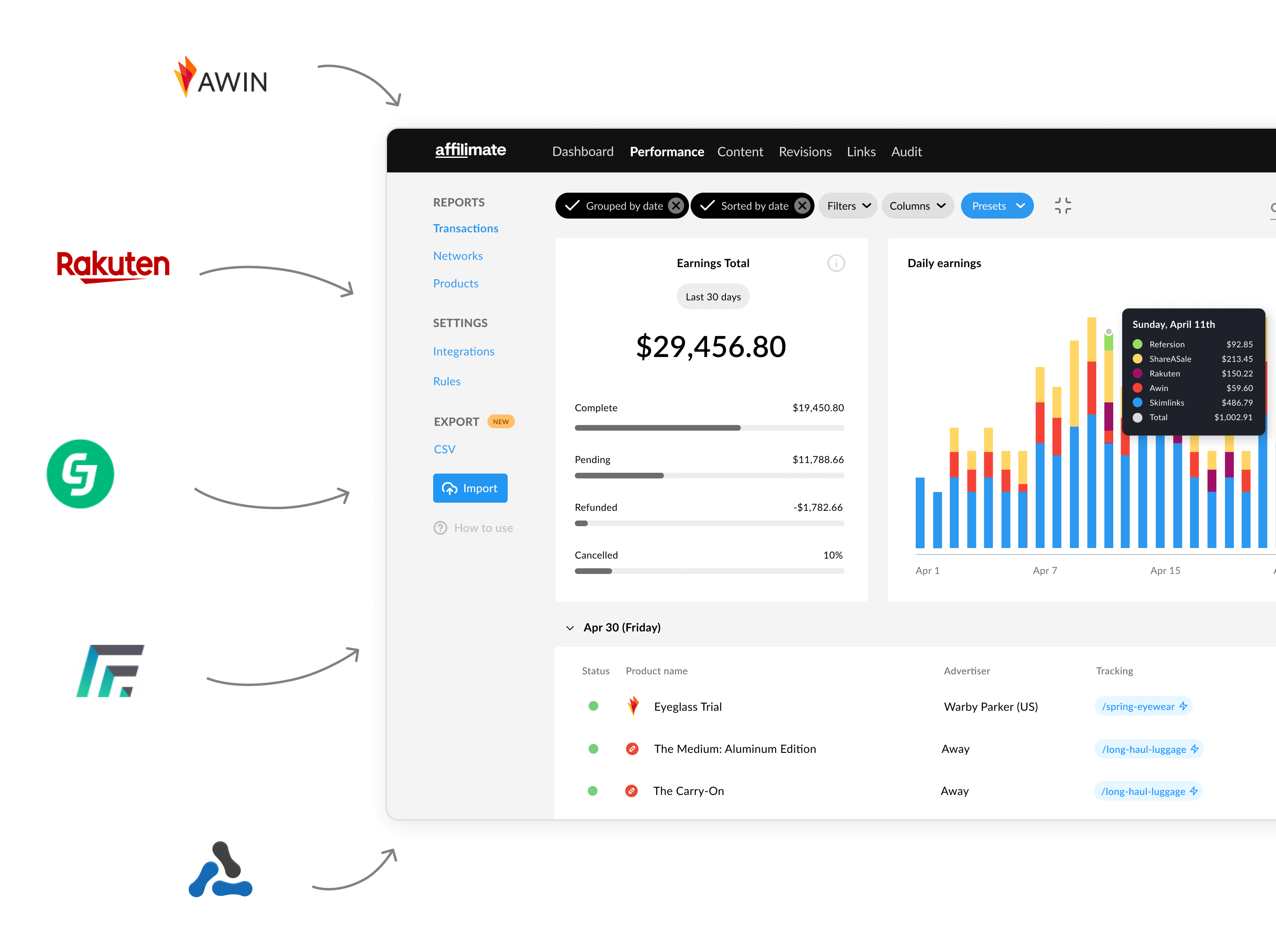 What you should know about the GetYourGuide affiliate program
GetYourGuide is a place to book travel experiences and activities online. Think guided tours, boat rides, skip-the-line tickets, city guides, and group tours large and small.
In addition to working with local tour operators, GetYourGuide also has their own Originals series of tours they run themselves. These tours are based the massive amount of data they have about the kinds of activities people like best.
GetYourGuide offers an 8% base commission rate through their direct program, though successful affiliates can negotiate for rates as high as 10 and 12%.
Paired with a 30-day cookie period, the rates are favorable for landing commissions. Especially if you cover Europe on your travel blog, since the selection on GetYourGuide is great.
The key is to promote these activities in the right kind of content, at the moment when people are most likely to book. Here are some tips on that.
Tips for promoting travel tours as an affiliate: Link to tours on articles about things to do in a city, itineraries, day trips from a city, how to reach a place, food tours, or guides to a location-specific activities or bucketlist experiences.
One thing to consider is that people browsing "things to do" posts tend to fall into two camps: people who are dreaming of a destination and people who are already there.
As such, these kind of posts can result in good revenue for affiliates, but have a lower affiliate RPM because the traffic intent is split between far future planning and immediate booking.