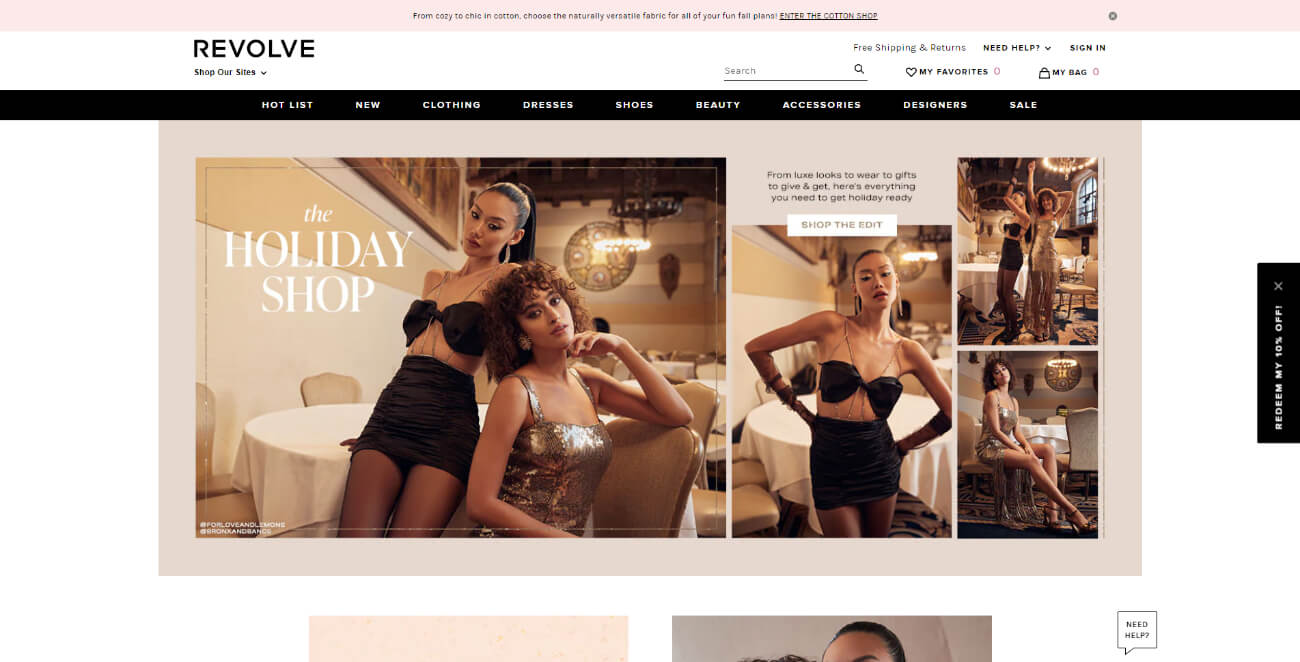 Data integrates with Affilimate
Join the REVOLVE Affiliate Program
REVOLVE has an affiliate program in the Fashion and Clothing niche with commissions up to 8% for online and app sales on FlexOffers. Learn how to join the REVOLVE affiliate program, where to get the best rates, and the longest cookie period through our affiliate program guide below.
Data integrates with Affilimate
Already earning commissions from REVOLVE? Track your affiliate earnings from all networks in one dashboard.
Affilimate is an analytics tool that aggregates all your website's affiliate data in a single dashboard.

Then, gives you attribution data & content insights that reveals which pages and links are earning the most, so you can grow your revenue.
Affilimate is a paid analytics product, not an affiliate network.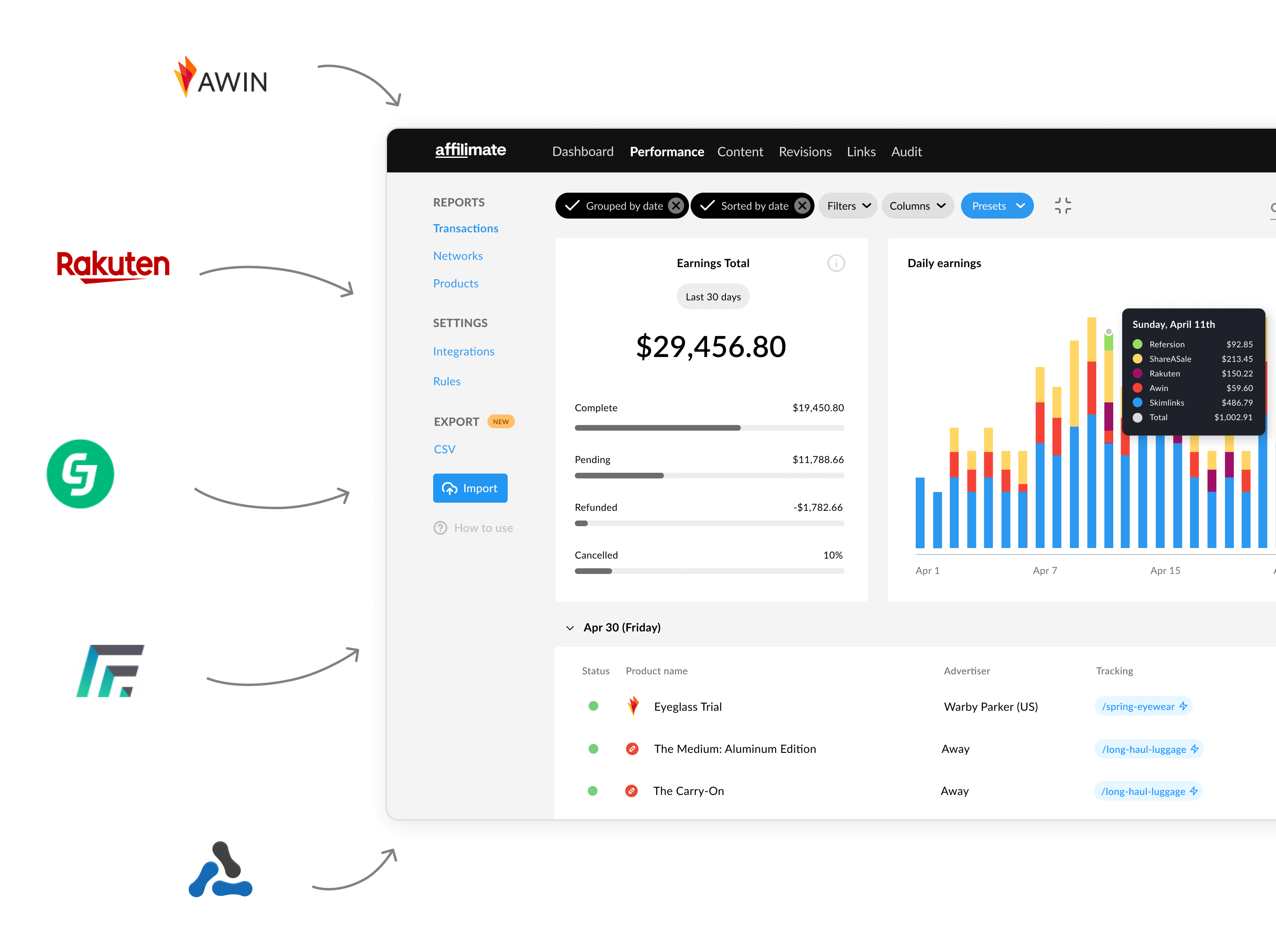 What you should know about the REVOLVE affiliate program
Revolve was famously built by two guys with zero fashion experience. They managed to create a billion-dollar clothing company for millennial women, valued at $1.23 billion during their 2019 IPO. Despite being initially overvalued, their performance has remained strong in the past couple of years.
What's the engine driving it? Instagram influencers.
Though they're not the only company doing it, Revolve has invested heavily in social media marketing to reach young, urban customers. Their initial cohort of 3,500 Instagram influencers — of which Kendall Jenner was even a member — became the backbone of their efforts to reach customers in their target market.
And it worked.
So you could definitely say that this company "gets" how critical partners such as influencers and affiliates are to its growth.
While the commissions themselves are somewhat modest (at 5% and a 7-day tracking cookie), they give you the tools to make the most of it.
Namely, high-resolution catalog images you can freely use, stunning banners and other creatives, plus exclusive deals that you can pass on to your followers to spur on urgency.
If you've built an audience of millennial and Gen Z women, you can use the Revolve affiliate program to promote clothing, shoes, accessories, and beauty products.