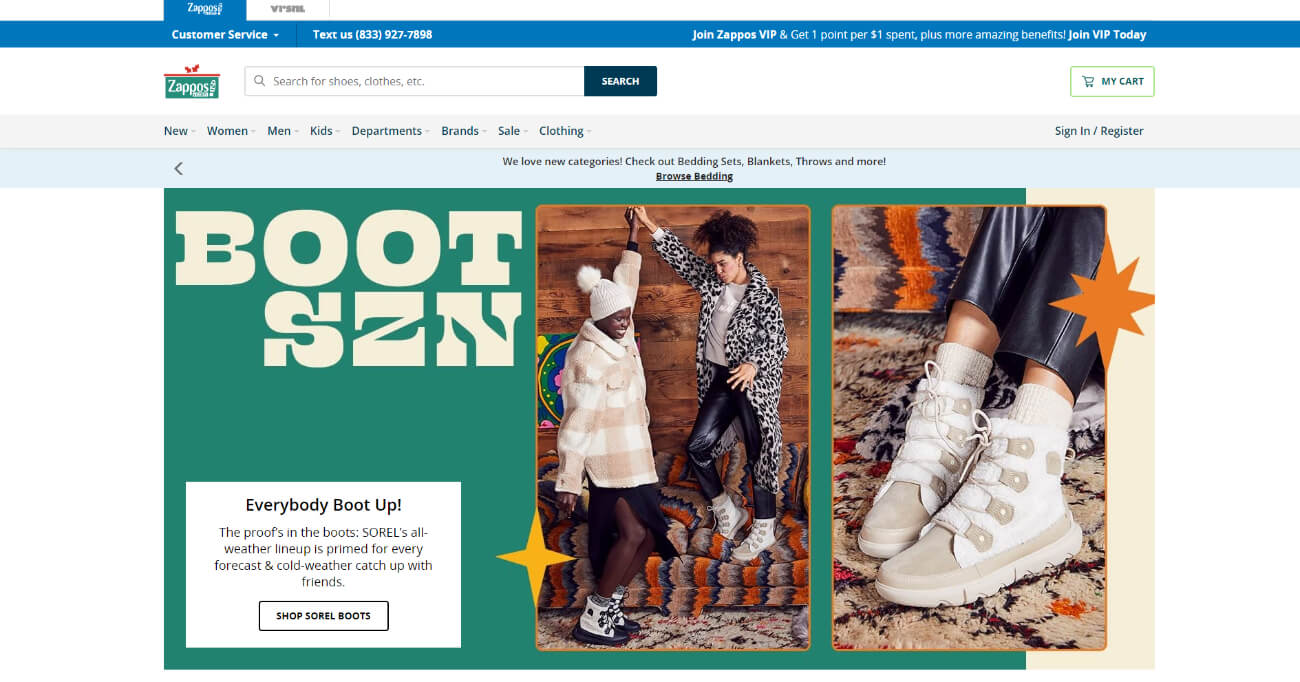 Data integrates with Affilimate
Join the Zappos Affiliate Program
Zappos has an affiliate program in the Fashion and Clothing and Shoes niches with commissions up to 10% on Skimlinks. Learn how to join the Zappos affiliate program, where to get the best rates, and the longest cookie period through our affiliate program guide below.
Data integrates with Affilimate
Already earning commissions from Zappos? Track your affiliate earnings from all networks in one dashboard.
Affilimate is an analytics tool that aggregates all your website's affiliate data in a single dashboard.

Then, gives you attribution data & content insights that reveals which pages and links are earning the most, so you can grow your revenue.
Affilimate is a paid analytics product, not an affiliate network.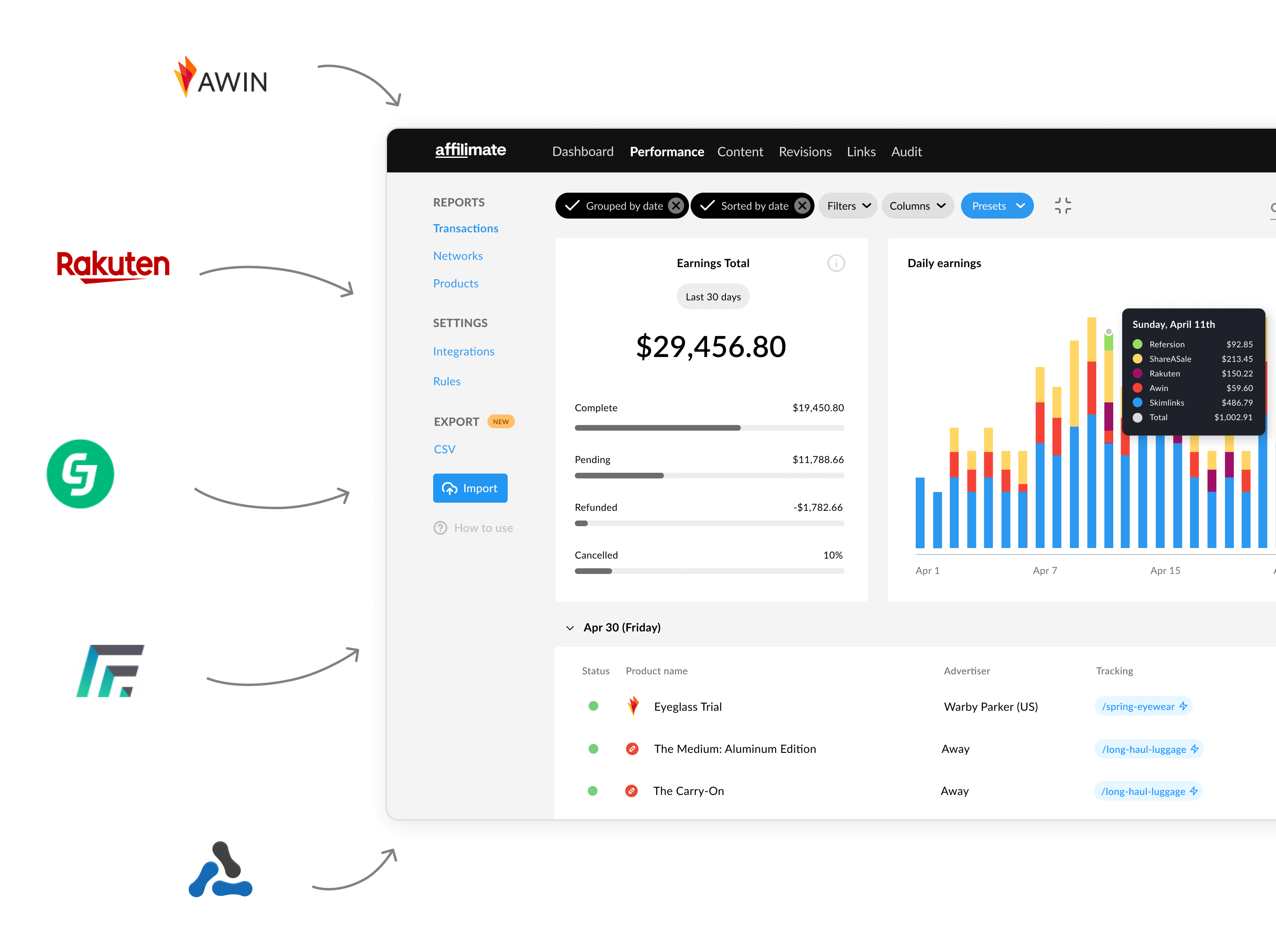 What you should know about the Zappos affiliate program
Back in 2009, Zappos was bought by Amazon for $1.2 billion. Since then, Zappos has expanded its offering from just shoes to eyewear, clothing, accessories and bags. The latest numbers from 2015 report $2 billion in annual revenue.
There's no question that Zappos is a name known in many households.
But when does it make sense to promote a brand on Zappos rather than Amazon?
Most affiliate content we analyzed does stick to promoting Zappos for what they're most known: shoes. This makes a lot of sense considering that Zappos offers a 7-10%, in contrast to Amazon which caps shoes at 4%. Zappos' cookie period is also comparatively generous at 30 days on CJ.
So if you're looking for the affiliate program for Nike, UGG, Vans, and Clarks, you can promote all those brands and over 1,300 more via Zappos.
The Zappos affiliate program landing page also reports an average order value (AOV) of $150. At a 7% commission rate, this pans out to a respectable average commission of about $10.50.
Finally, you can lean on Zappos' free shipping and free return policy to help your readers feel confident they won't regret their purchase.