7 Successful Amazon Affiliate Site Examples for Inspiration in 2023
By Chrissy Kapralos · Updated Jan 17, 2023
Amazon is a consumer's paradise, and your slammin' Amazon affiliate site is their ticket in.
Endless categories and products on Amazon attract enough eyes to drive annual top market sales past $314 billion in the U.S.
An Amazon affiliate site is a way for bloggers, influencers, and brands to monetize their websites. After joining the Amazon Associates Program, they can promote Amazon products on their channels, and earn commissions for every purchase that stems from their links.
Chances are, there's something for every niche and all affiliates' consumers within Amazon's abundant pages.
But product variety isn't the only reason Amazon reigns the affiliate kingdom. Not only is Amazon already a household name that most consumers already trust enough to shop with – the eCommerce giant's convenient platform also makes it easy for newcomers to become affiliates.
However, Amazon commands nearly 50% of the affiliate market share, meaning it's far from an endeavor for beginners alone. Even with low commissions, it's still well worthwhile for the high-traffic blogger and niche influencer.
Don't get us wrong – having an Amazon affiliate link on your site doesn't promise you profits. Unfortunately, the web is chock-full of Amazon affiliate sites with minimal revenue.
But the best Amazon affiliate sites offer a je nais sais quoi that drives serious sales.
We'll cover the quoi with seven incredible Amazon affiliate site examples:
Each of these Amazon affiliate website examples is an authority site with a domain that's 10+ years old.
Follow their lead and your site could gain immense traffic and rake in the dough.
Top 7 Best Amazon Affiliate Websites
1. Tom's Hardware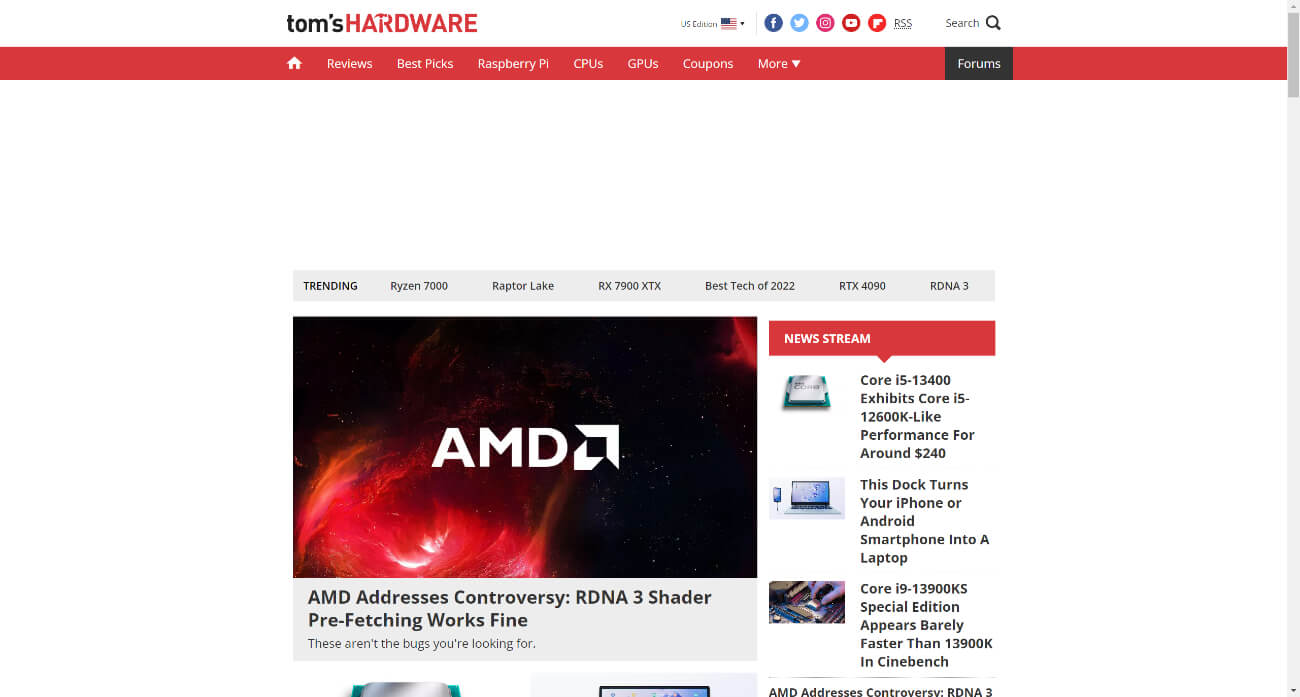 Website URL: www.tomshardware.com
Domain rating: 84
Estimated monthly visits: 4.4M
Domain age: 25+ years
Tom's Hardware is an educational site filled with the latest news, reviews, and comparison articles for computer hardware. They cover an extensive range of topics, including:
Monitors
Laptops
GPUs
Headphones
Keyboards
Based in New York, the site doesn't sell any products directly. Instead, they help interested readers learn about different hardware and direct them to various suppliers .
Guess where people buy PC hardware? Amazon leads in PC-related traffic at 31.7%. That's one of the many reasons Tom's is a solid example of an Amazon affiliate website.
And they're certainly not beginners, considering Tom's 25+ year-old domain. Tom's long history gives them a competitive advantage of experience in building and maintaining consistent traffic. Throughout over a quarter century, they've continuously sourced and hired a solid, professional team that reviews all the products they include in their articles.
Just look at the expertise behind this review from their article "Best Resin 3D Printers in 2022":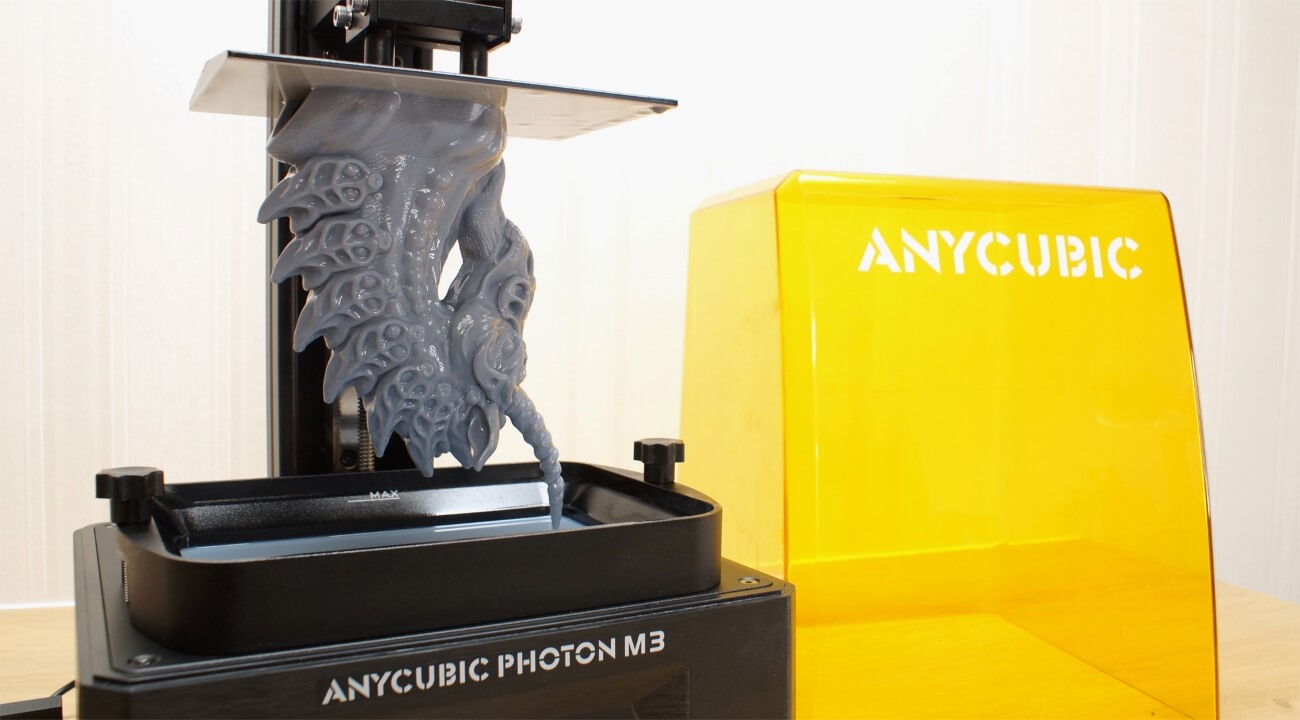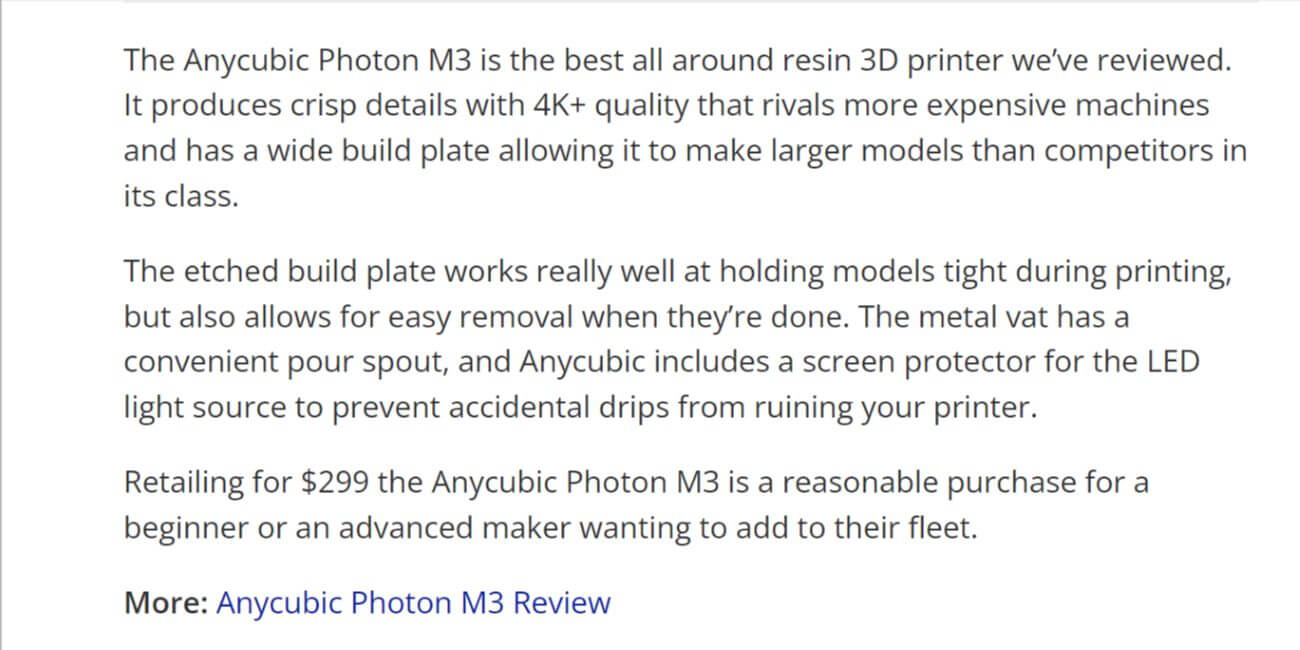 The wording is original, accessible, and, most importantly, valuable to the reader. We'd also note that Tom's Hardware includes Amazon products at all sorts of price points, to appeal to as wide an audience as possible.
A mix of accessibility, variety, patience, and credibility contribute to Tom's Hardware's $13 million annual revenue.
2. BestReviews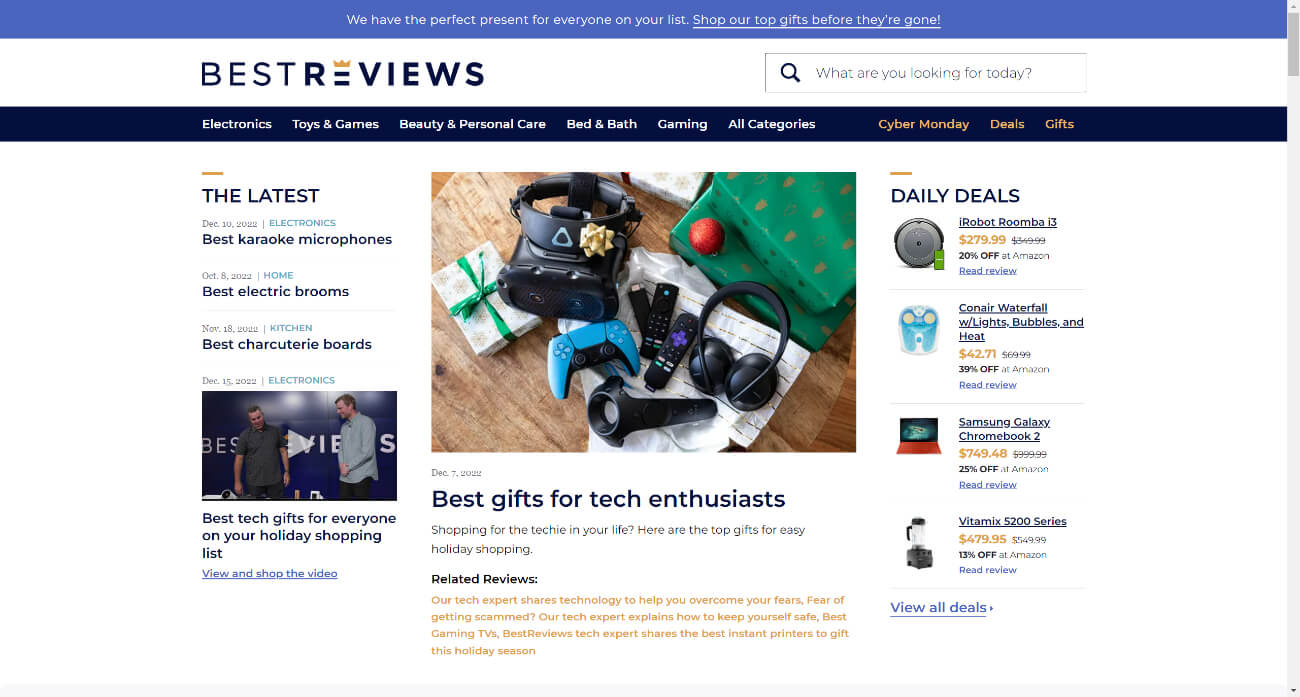 Website URL: bestreviews.com
Domain rating: 74
Estimated monthly visits: 80.6K
Domain age: 19+ years
Imagine an organized plethora of reviews for….everything. It feels like BestReviews took all of Amazon's products and packaged them up into pretty articles and listings on their site. The wrapping paper? A careful review process.
These days, so many product reviews are regurgitations of Amazon reviews. BestReviews offers real value with their unique testing process, consulting with industry experts and considering consumer feedback. The UVP? Objectivity. The site uses real-life testers, not sponsored brands.
You'll find reviews for every category you could think of, including bed and bath, cabinets and lighting, health and wellness, pets, and Motorola phones. Revenue comes from a mix of affiliate links and paid ads.
Let's focus on SEO for a second. BestReviews doesn't only target users seeking reviews. Comprehensive buying guides serve as educational hubs for every product, pumping out new, relevant content every two to three days for endless high-volume keywords.
Michael Miller, CEO of VPN Online, says keywords are key for promoting and selling products.
You can have the best product in the world…but if you don't know what people are searching for, you won't be able to sell it. And if you don't know what people are searching for, how can you find them?
People have no trouble finding BestReviews, though. Just check out their traffic last month — almost 7 million hits!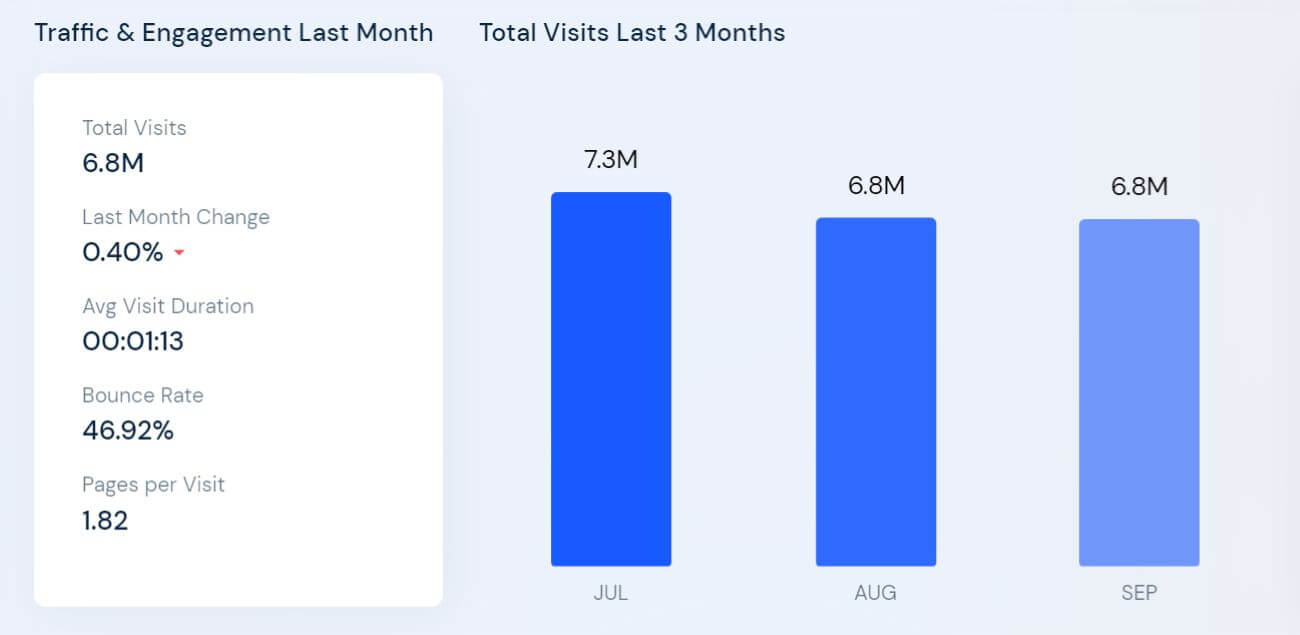 Source: Similarweb
3. Survival Cache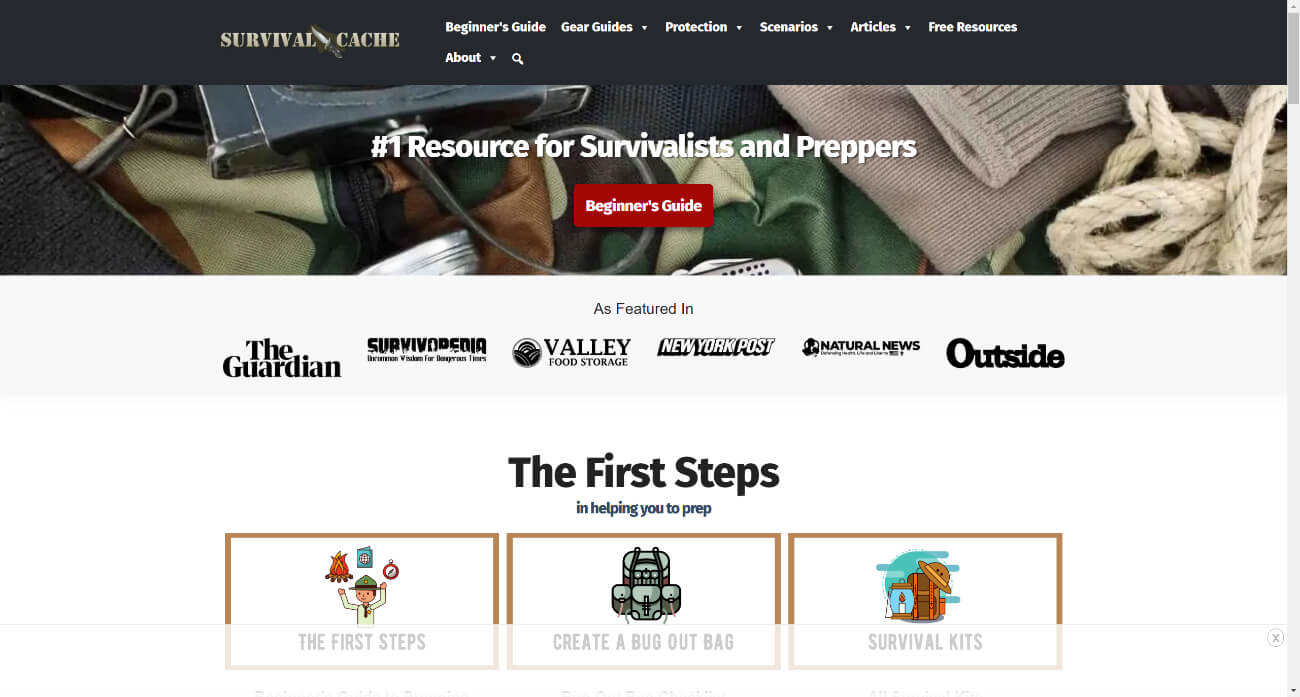 Website URL: survivalcache.com
Domain rating: 52
Estimated monthly visits: 52.1K
Domain age: 12+ years
Survival Cache has a dedicated content team of outdoor enthusiasts, firearm and military professionals, and survival experts. They claim every piece of content is "survival tested" in real life before publication – and the personalized writing backs up that claim!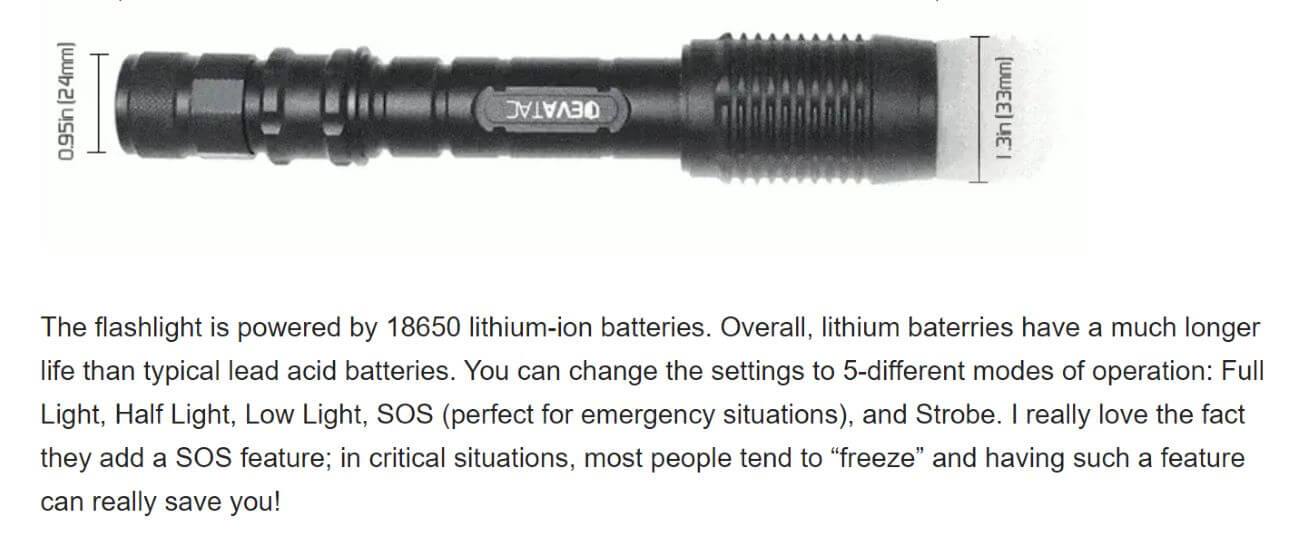 The writers pepper personal, lived experience, and testing into every article while summarizing key points to create extra value for their readers. Here, everything is about value. Each piece of content is directly translatable to a real-world experience, complete with tried-and-tested products from reviewers with serious survival cred.
The home page directs readers to first-timer survival guides and emergency resources, guiding them seamlessly through various survival tips and topics. And Google appreciates the site's genuinity — so much so that organic and paid search dominates their traffic: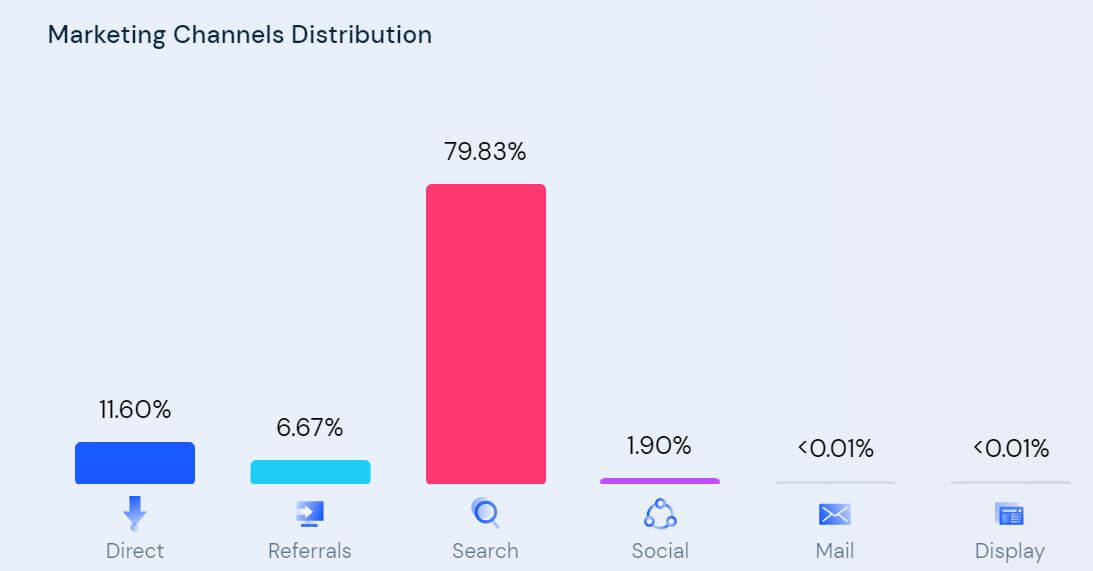 Source: Similarweb
4. Ruled.me
Website URL: www.ruled.me
Domain rating: 73
Estimated monthly visits: 429K
Domain age: 9+ years
Ruled.me is a visually appealing keto-diet website filled with recipes, diet guides, and advice about grocery items, cookware, supplements, and fitness equipment. The site seamlessly monetizes items from Amazon's many wellness categories like:
$400 Bowflex weights
$70 Cuisinart sorbet maker
$30 vanilla extract
$10 Now Foods melatonin supplements
We love that the wide range of products and price ranges can appeal to all readers.
Max Shak, owner of Survival Gear Shack, another successful site in the Survival niche, advocates for "mix[ing] inexpensive with high-end" when it comes to promoting Amazon products:
Many Amazon Associates who want to be successful go broke right away. Those looking for diamond rings are much fewer than those looking for wedding invitations. So selling the former will be more difficult.
Another factor contributing to Ruled.me's success is the authoritative, expert writers and staff featured on the site. The founder has tons of reputable partners like BuzzFeed and is featured in numerous medical studies and essays.
Other featured personas include MDs specializing in keto diets, lung disorders, naturopathy, and obesity. Talk about credibility! Add that to their numerous weight loss examples, and they completely solidify their readers' trust in their content and likelihood of buying their recommended products. No wonder they've secured 100% organic search traffic for some high-volume keywords!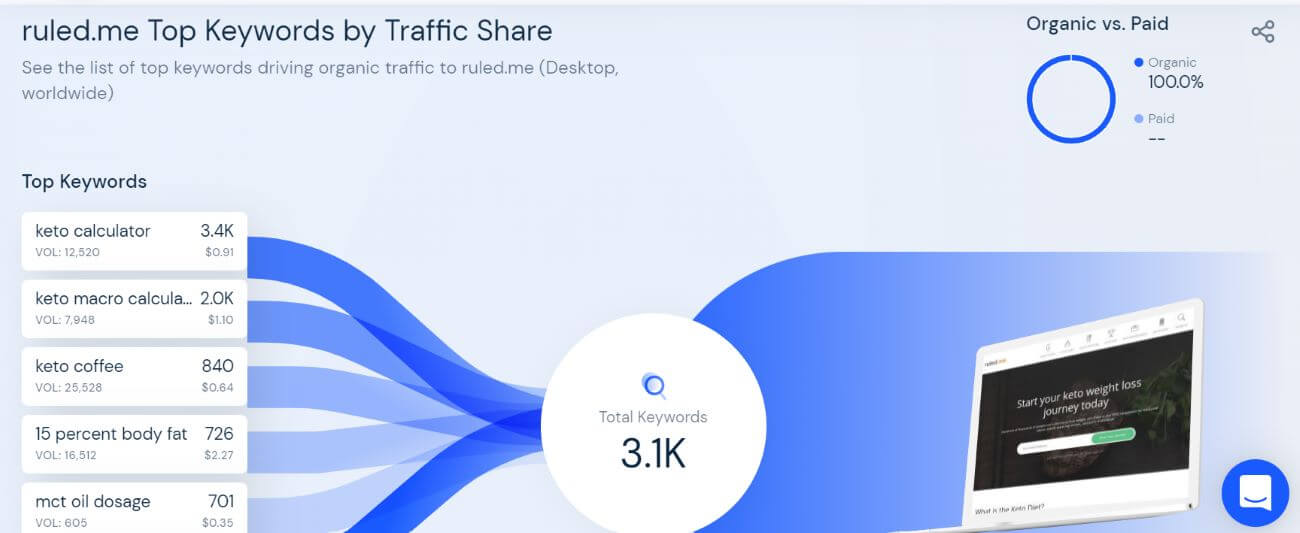 Source: Similarweb
5. OutdoorGearLab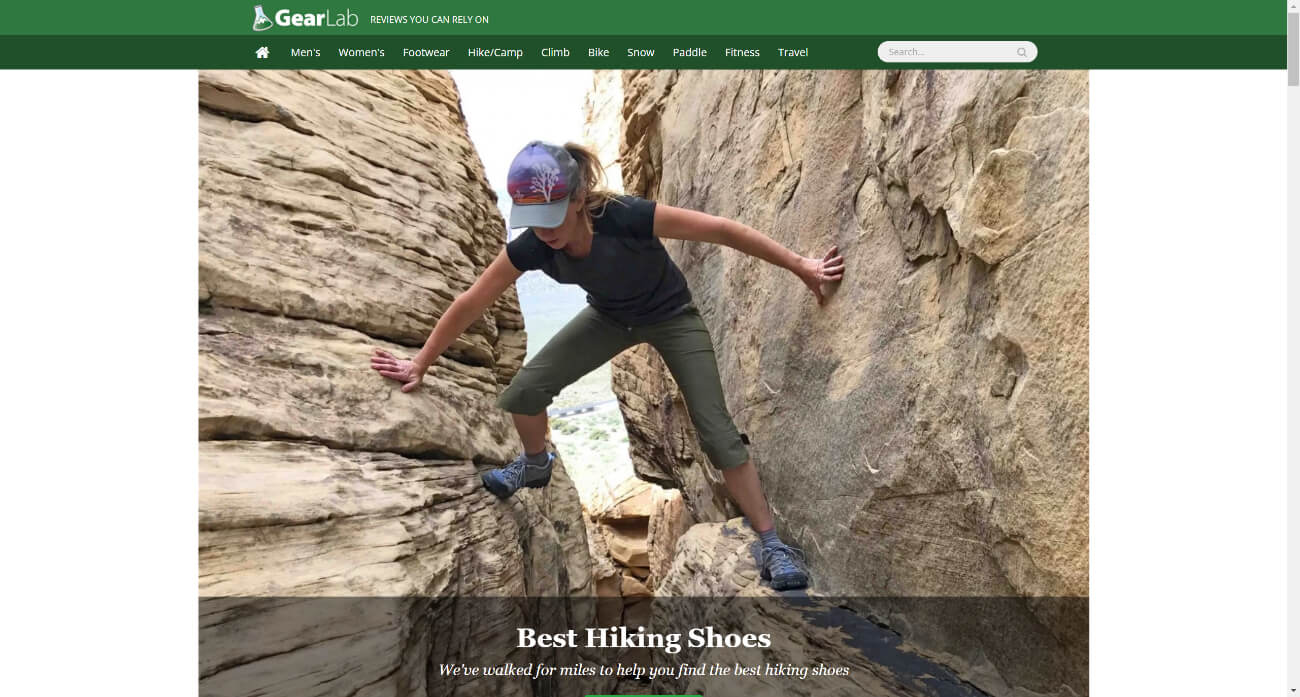 This travel and outdoor lifestyle blog prides itself on being free of sponsors and ads. They purchase every single affiliate product themselves before posting a review. Their team of experts focuses on revealing performance differences in each product.

We especially admire their no-nonsense approach, with content that dives into the product details to bring incredible value to the reader. OutdoorGearLab posts long, in-depth reviews and how-to articles ranging from 1,000 to 7,000 words, full of product comparison charts and pros and cons. Each review and comparison covers most points a reader would consider. They also add unique, original photos to elaborate on all of their reviews.
Source: OutdoorGearLab
Finally, the website layout and design feel simple. There's nothing superfluous, which reinforces their commitment to utility to the reader. We can feel every reader's appreciation, as they consistently pick OutdoorGearLab over competitors. How? This site ranks #114 in their category, while similar competitors rank around 400 - the early thousands.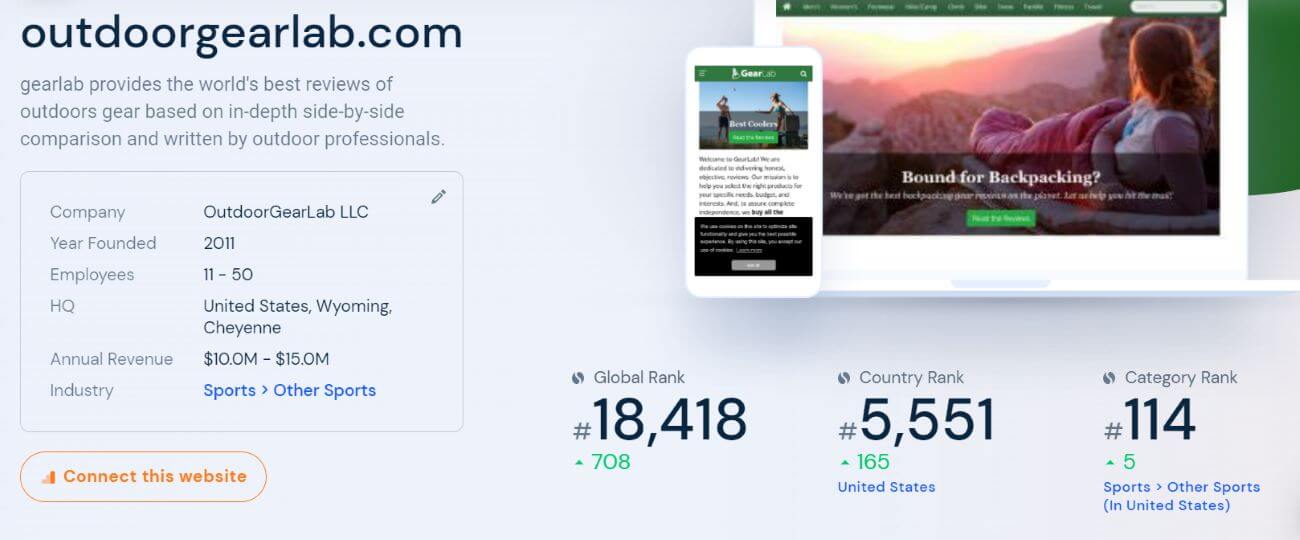 Source: Similarweb
6. Gear Patrol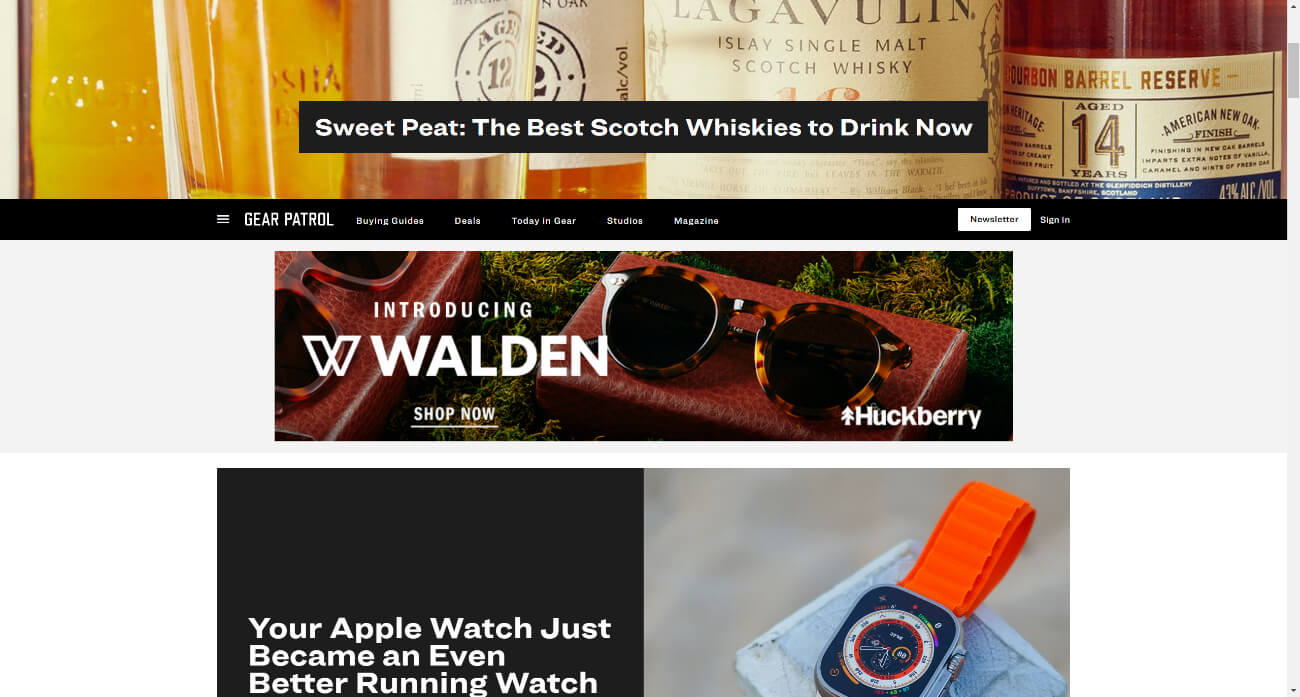 Website URL: www.gearpatrol.com
Domain rating: 80
Estimated monthly visits: 3.7M
Domain age: 15+ years
Gear Patrol is a 15-year-old magazine website centered around products in almost every sphere, from weed grinders and Puma shoes, to cameras and electric bikes.
With over three million monthly visits, they offer readers a wide range of content and are incredibly successful for it. Most items are higher in price range, which no doubt pumps up order values and commission profits.
You'll see news articles, tutorials, and extensive product reviews, each with carefully placed Amazon affiliate links.
The black-and-white style is bold yet unimposing, inviting readers to browse through eye-catching headlines with regularly updated content.
Another traffic tactic is their effective social media marketing strategy, which directs thousands of users to their main site every day. You'll note they have hundreds of thousands of followers on Facebook, Twitter, and Instagram.
7. Buy Side from WSJ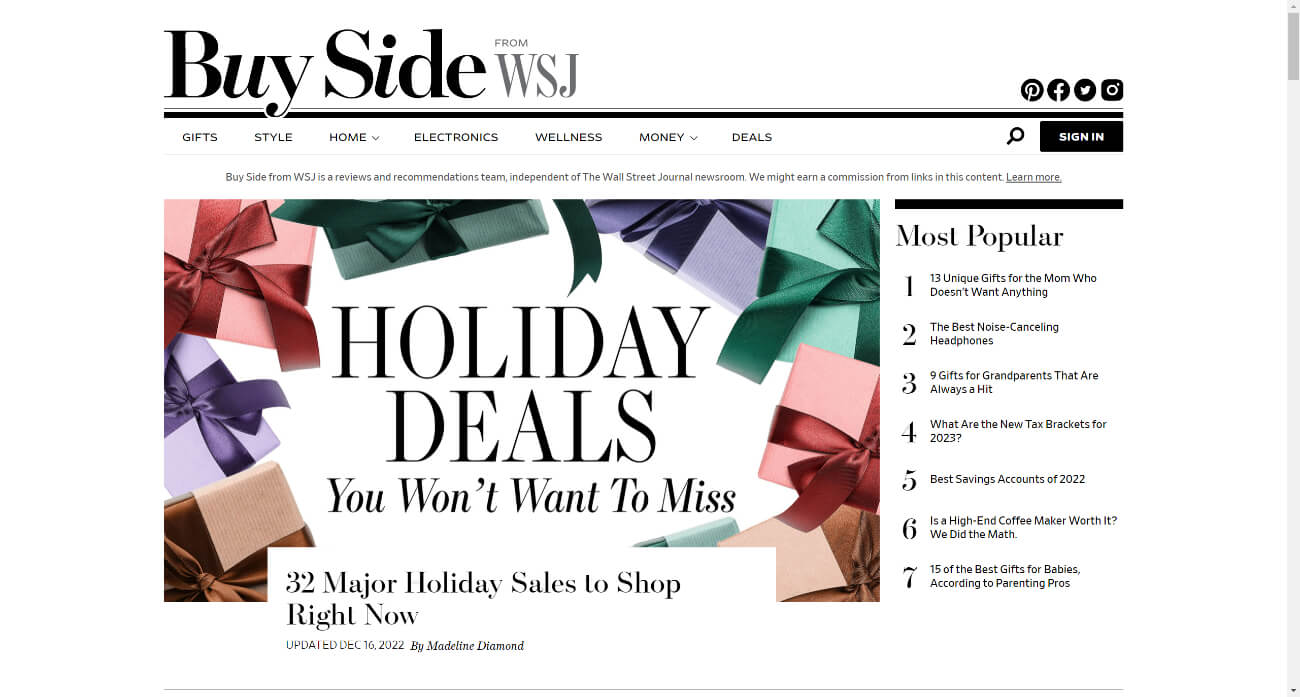 Website URL: www.wsj.com/buyside
Domain rating: 92
Estimated monthly visits: 63.7K
Domain age: 3+ months
Buy Side is a relatively new site with in-depth reviews and lengthy, valuable insights for readers to absorb. Each article is a specific type of affiliate marketing content, from gift guides and comparisons to deals and product reviews.
They're backed by the credibility, promotion, and immense web traffic of the Wall Street Journal. Besides seemingly endless product variety and comparisons, Buy Side earns serious relevance points for its unique daily deals, regularly updated to feature Amazon's seasonal sales and latest offerings.
Buy Side's financial advisory panel is an especially notable group of credit and wealth experts with impressive credentials and decades of combined experience.
But perhaps most appealing is the brand's dedication to building and maintaining audience trust. Buy Side's testing process is transparent, multi-faceted, and invites reader critique. Interviews, research, and subject-matter experts inform their high-quality recommendations.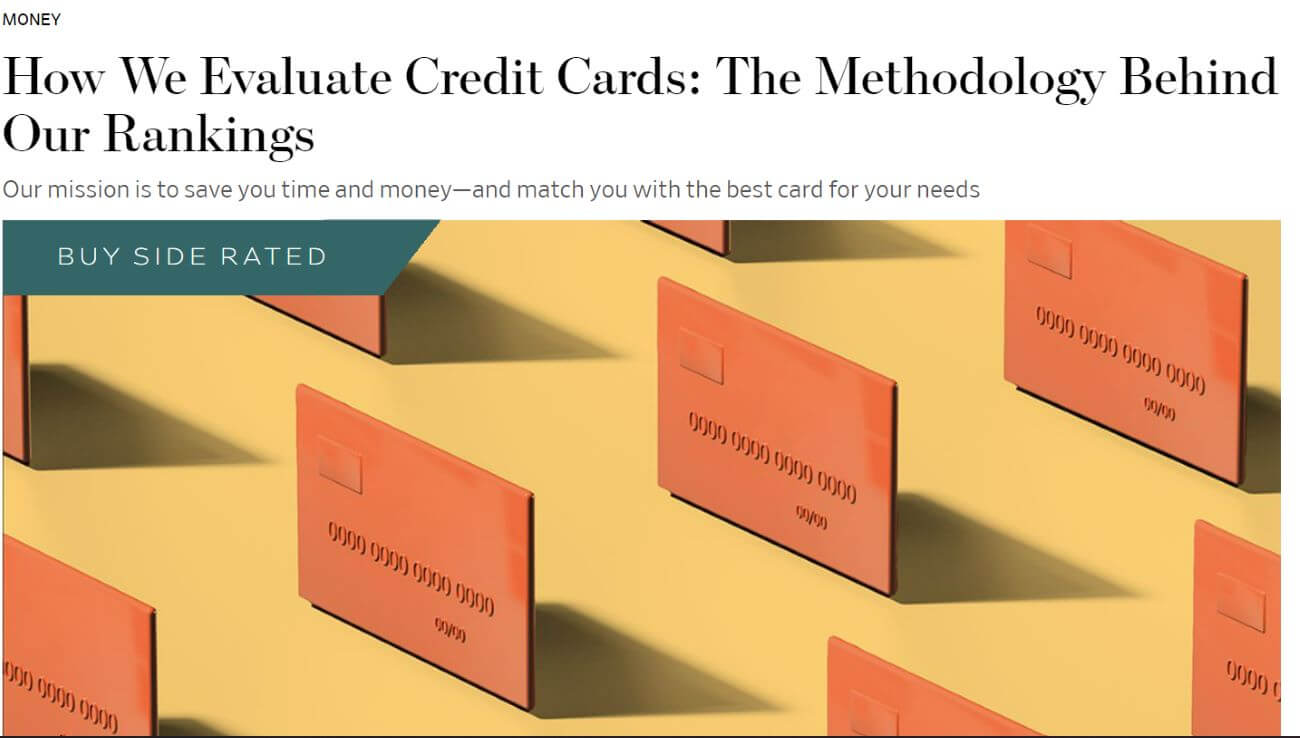 What to learn from successful Amazon affiliate website examples
Amazon affiliate websites demand your patience, attention, and an unwavering appeal to your audience for success. You can learn a ton from all these fantastic, revenue-generating Amazon affiliate sites, including lessons like:
1. Keyword research is a must
Semrush, Moz, and Google's Keyword Planner are all useful tools for keyword research. But some affiliates make the mistake of going too broad, trying too hard to attract a wider audience that they actually miss their best leads.
Antonnette Baker, cofounder of biking educational blog, BikeATon shares some insights drawn from his experience of doing keyword research.
On keyword research, you want to generate longer keyword strings.
This will help you capture people actively searching for products to buy on Amazon. You can use free tools like Google Keyword Planner and Google Trends to get started.
Make sure volume is high and that the keyword is relevant to your niche. For example, instead of just using "mountain bikes" as a keyword, you want to use something like "best mountain bikes under $700".
2. Multiple sites in the same niche = more keyword rankings
You'll usually find noticeably profitable keywords in your research. The sad part is you can't rank multiple times for them on your site – that's a recipe for internal competition, which will lead to lower rankings.
But what if you had more than one site, with different content to rank for the same keywords? You'll get to assess which sites do better than others, but all their revenue will still come to you. Of course, multiple sites in the same niche can get tricky to manage.
Sports editor Benjamin Jenks manages Amazon affiliate programs for three sports-niche websites: GolfSpan, PingPongRuler, and TableTennisSpot. Benjamin found the return is lucrative, but tech support is critical. Here's what he says:
Managing multiple affiliate blogs in the same niche can mean a lot of busy work to keep links up-to-date.
But affiliate management software keeps me organized and aware.
Affilimate's Link Issues report is a big help in managing three sports blogs. I can run one report and see all the out-of-stock products and broken links across our hundreds of articles.
This report makes it easier to keep links functioning properly and revenue on track.
3. Affiliate marketing tools are essential
Today's high-traffic, high-revenue Amazon affiliate site requires round-the-clock attention. Of course, you might try managing every link, post, and revenue insight on your own. But affiliate marketing tools can automate, track, and analyze links to keep your Amazon program on its toes.
For example, Affilimate uses content analytics and link tracking to assess performance – which is essential to maximize revenue. You can even benefit from free tools like Affilimate's Amazon Link Checker, it scans every affiliate link on your site and provides you with an insightful report that helps keep track of which links causes you to lose sales, how you can fix it, etc.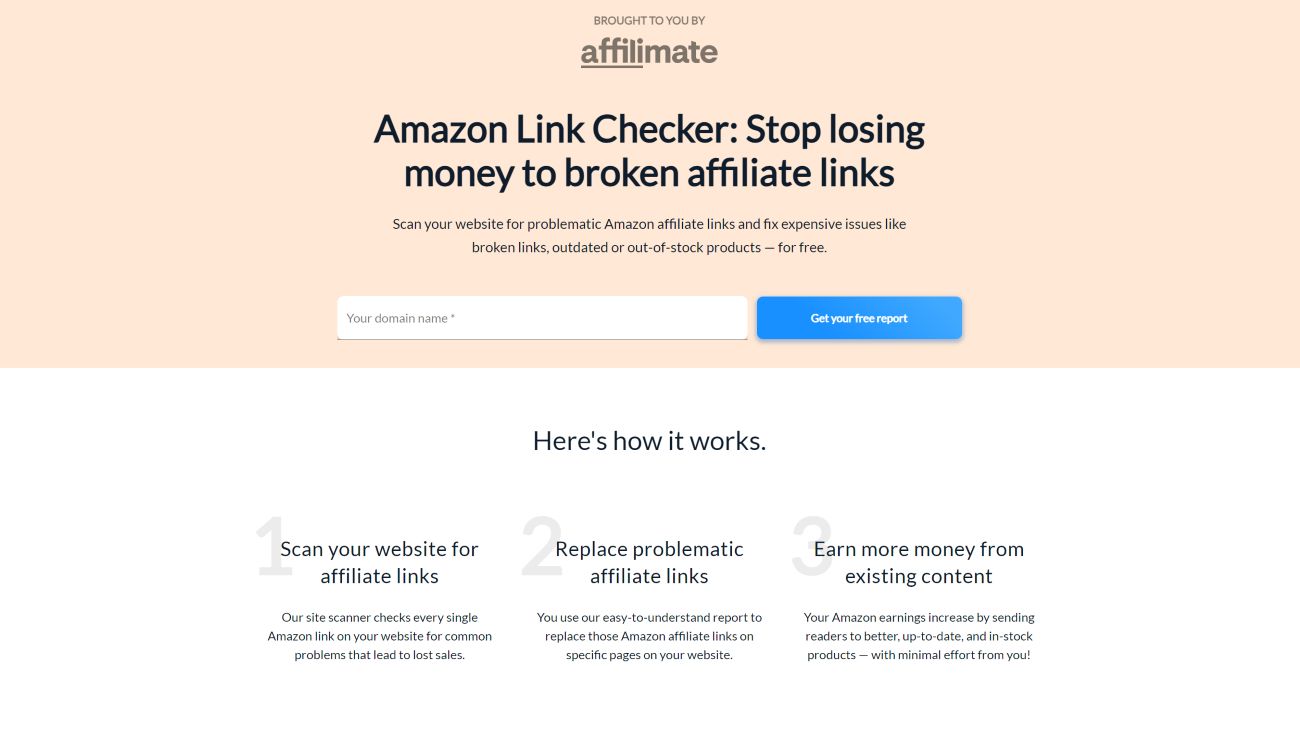 Looking for more tips on how to get the most out of your Amazon affiliate site? Check out our latest roundup of affiliate marketing tips.
4. Amazon international affiliate programs = wider audience and more conversions
If you're targeting American consumers, you're off to a strong start. The U.S. loves Amazon, leading sales by a landslide compared to other countries.
But that doesn't mean international readers won't be interested in your product, too. Last we heard, the French, Canadians, British, Japanese, and everyone else consume content and buy from Amazon, too!
On the Amazon Associates Portal, you can easily join their various international affiliate programs. Just make sure you score at least three sales within your first 90 days to keep the account open. For more information on how to get started, check out our Amazon One Link guide.
Bottom line
Let these examples of successful Amazon affiliate sites serve as your latest muses.
Then, think of our helpful tips – like competitive analysis, keyword research, and affiliate tech – as your hammers and chisels.
You've already got the raw materials. Now, with the right tools, you can mold your Amazon affiliate website to entice your audience toward products they want and need. Affilimate has everything you need to get started – book a free demo today!