How to Select Great Evergreen Niche Business Opportunities
By Monica Lent · Updated Jan 28, 2023
When I started a travel website 5 years ago, I had no idea that one day it would become my main income source.
Only trouble was, the income was totally unpredictable.
Thousands in revenue during the Summer, with long dry spells during the Winter. It wouldn't be until late Spring that things picked up. I ended up spending half the year with half the money – or less.
This made it incredibly clear:
To build a resilient business with predictable revenue, you need an evergreen niche.
Or, at least an intentional approach (which we'll discuss in this article) that will allow you to soften your losses from not having a fully evergreen niche business.
In this post, we'll cover:
What is an evergreen niche?
An evergreen niche is a narrow, but stable industry that isn't subject to seasonality or the result of passing fads or trends. It doesn't need unsustainable "growth hacks" to attract customers, because an evergreen product or service is seen as essential to its target market.
Having an evergreen business model means the demand for your product is more or less constant. Whether your product falls into ecommerce, DTC, SaaS, or content websites, you'll want to determine up-front whether or not it qualifies as evergreen.
Here's an example of an evergreen business niche: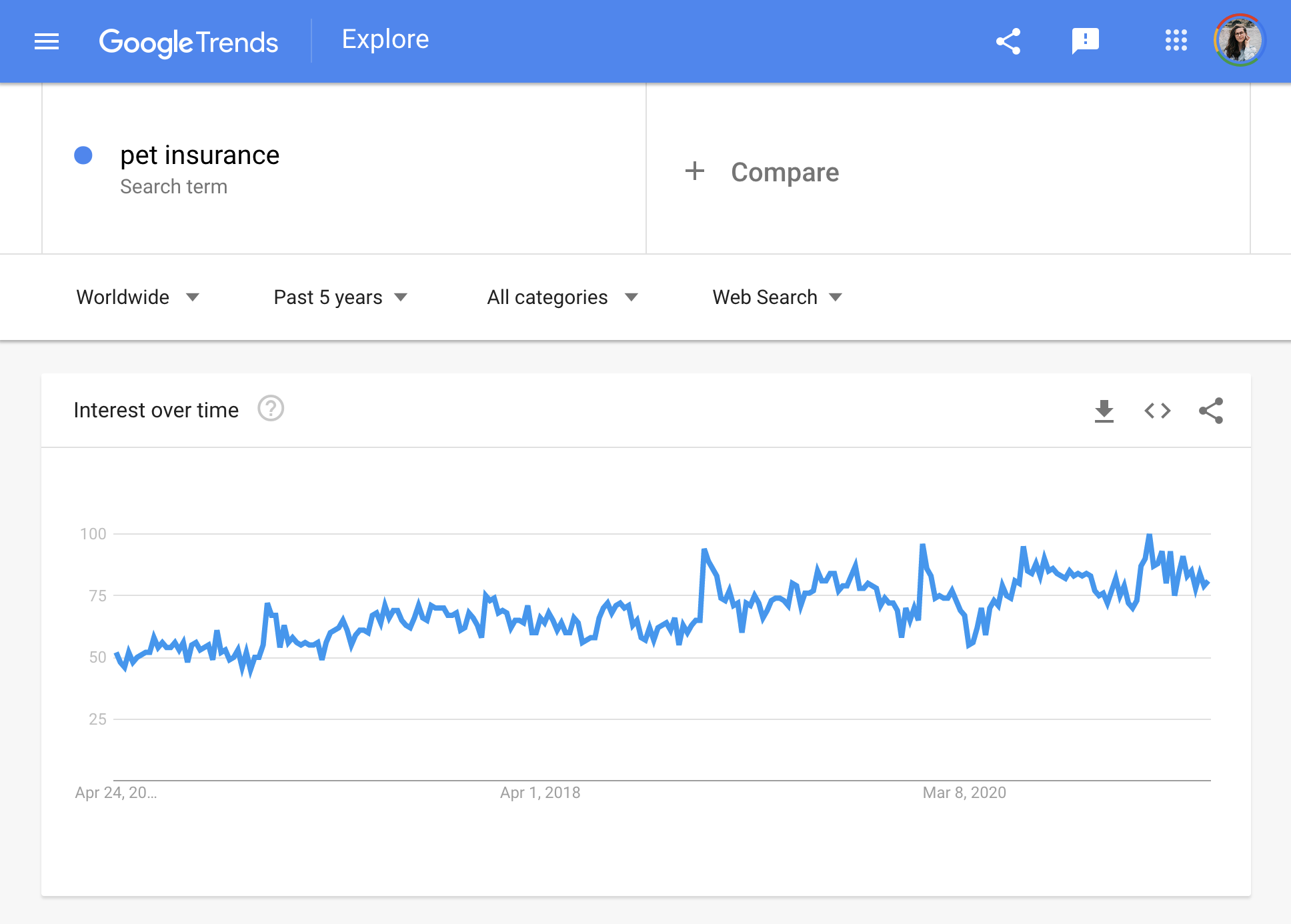 Demand for pet insurance doesn't fluctuate dramatically, but it is growing steadily over the last 5 years. Ignoring competition, this is a potentially attractive evergreen product to offer and market to enter.
The trend looks good. So why exactly is an evergreen niche business so attractive, for buyers and sellers alike?
Why is an evergreen niche business so attractive?
Even though it can be enticing to strap yourself onto someone else's rocket and hope for the best, building a business on top of current trends can be risky.
On the other hand, an evergreen business model is attractive because:
It makes a predictable amount of money all year, year-after-year
It has an evergreen market – meaning, its customers aren't going anywhere either
It has long-term potential to grow
It makes a safer bet than up-and-coming industries or categories
Finally, evergreen businesses are resilient to world events and economic downturns
When evaluating business opportunities, it's important to keep in mind:
Building a successful business isn't just about having a great idea. It's also about timing.
Consider this: the world's first smartphone was invented in 1992 by IBM.
But it wasn't until Apple released the iPhone in 2008 – 16 years later! – that consumers began to adopt the technology and integrate it into their daily lives. Before that, neither the public nor the product were ready for the big time.
Going after an evergreen niche means you can feel confident the market is ready for you.
What is an evergreen market?
An evergreen market is a segment of the market that is resilient to change or economic downturns.
In other words, people don't stop belonging to that market due to financial hardships, changes in the social or political environment, or other external factors.
The market is, in a way, part of their identity.
One example of an evergreen market is parents. Even if the market crashes, a catastrophic pandemic sweeps the world, parents don't stop being parents. This makes them an evergreen market segment you can rely on month after month, year after year. Of course, there are more niche market segments you may go after such as new parents, empty-nesters, parents in Australia, or other submarkets. But the fact remains: parents aren't going anywhere.
So if these are examples of evergreen niches and markets, what makes a niche not evergreen as a business?
What factors make a niche not evergreen?
There are three main factors that make it easy to identify a niche that isn't evergreen:
Seasonal niches. While the most common kinds of seasonality occur according to, well, the seasons (Spring, Summer, Fall, Winter), there are a number of different seasons a niche can be subject to. The New Years effect, back-to-school season, Christmas, and Valentine's Day are all examples of seasonal effects.
Fads and short-lived trends. Between 2020 and 2021, a lot of new trends have emerged: remote work, home office, audio-based social networks, and more. It remains to be seen whether many of these trends live up to the hype and transform the world we live in, or fade into obscurity as our lives gradually approach "normal" again.
Decreasing interest. Some products or categories simply fall out of favor over time, or are replaced by more modern options. For example, flip phones and film cameras were replaced by newer technology.
What's important to note is that even if your niche benefits from one of these factors, that doesn't mean it's not evergreen. For example, if I search on Google Trends for "coffeemaker":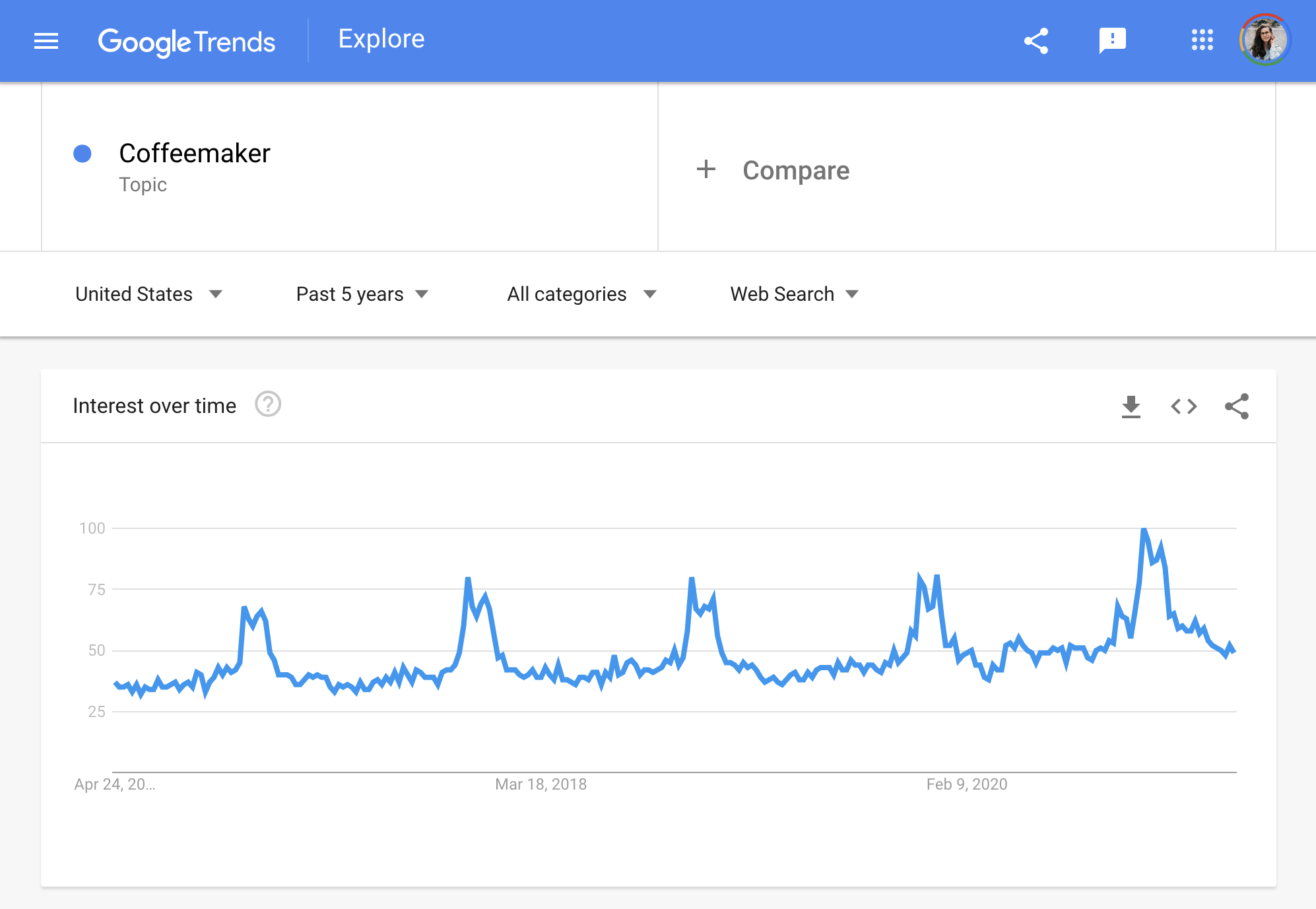 It doesn't mean that coffee isn't an evergreen niche. It just means that people enjoy gifting coffee machines to their friends and family for Christmas.
Same story for Chess: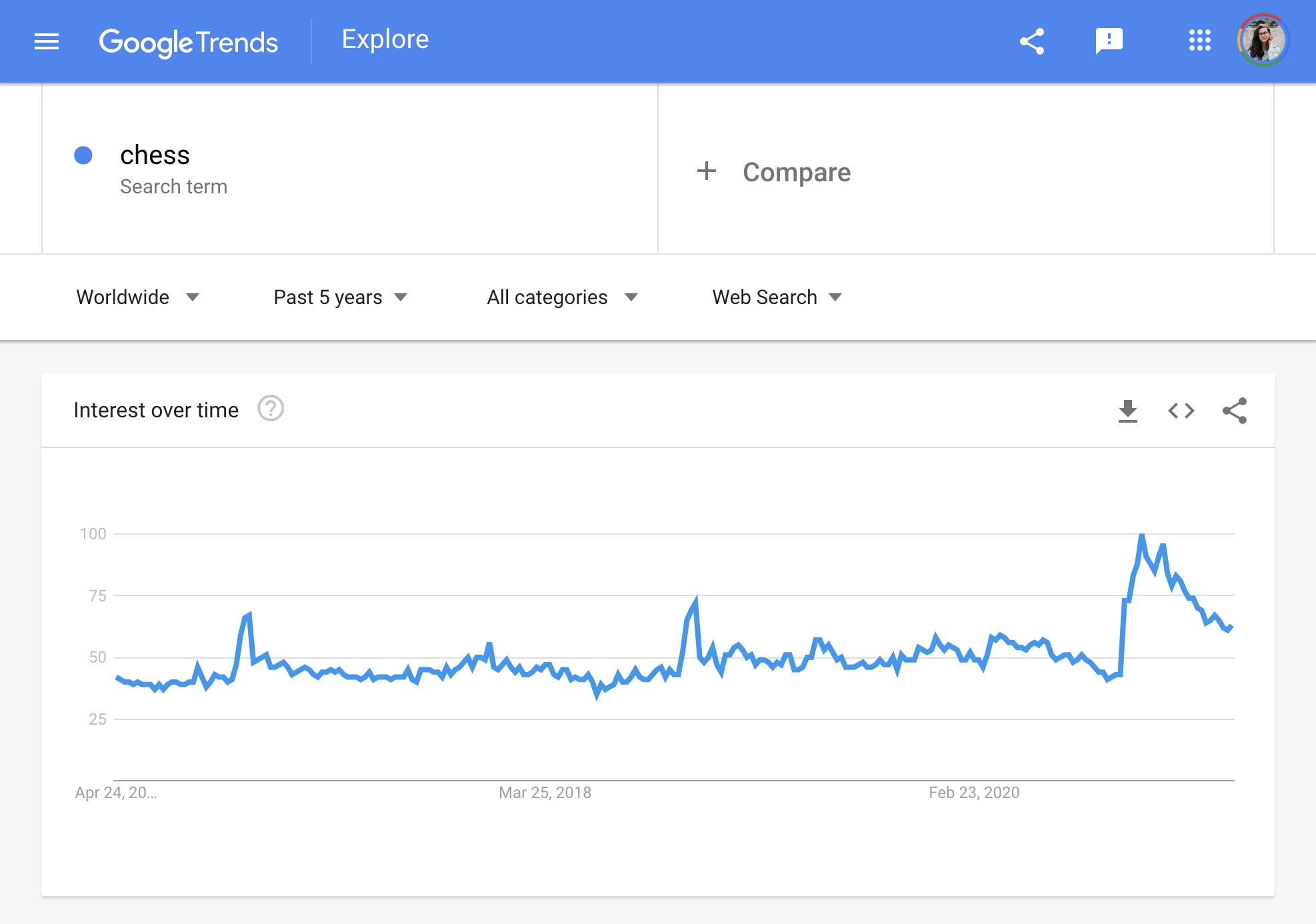 A renewed interest in Chess surged when The Queen's Gambit premiered on Netflix at the end of 2020. But that doesn't mean Chess isn't an evergreen niche – it's just experiencing more traction than usual, and will probably even out again.
Compare that to a truly seasonal niche on Google Trends, like skiing: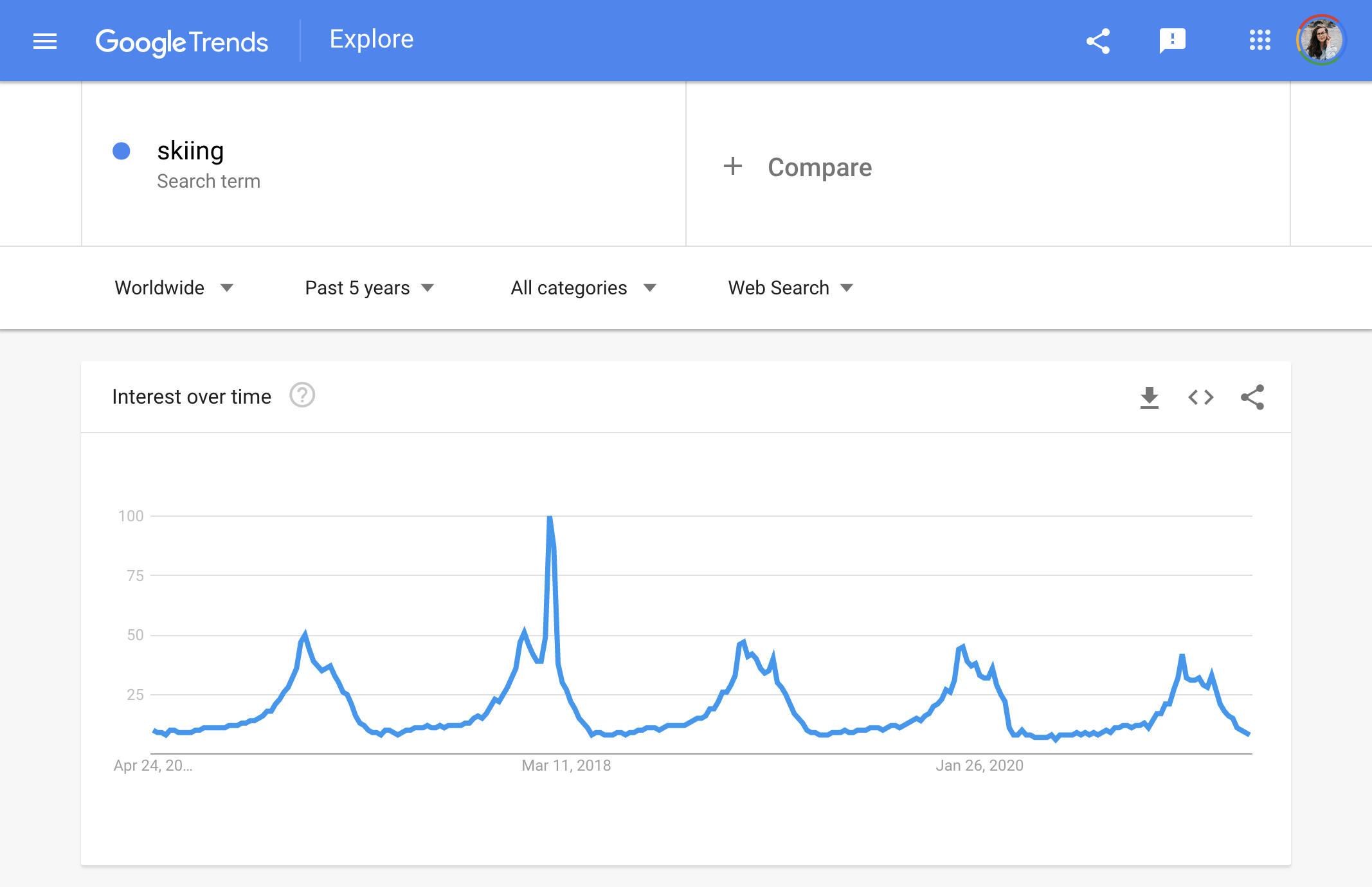 When it's not ski season, interest in the topic is virtually non-existent. That's why most people in the ski business have different, Summer jobs. Something to consider if you'll be working in a niche that isn't evergreen.
Here are a few more examples of seasonal niches:
Travel – Most people travel during the Summer. That's why it's called the "high season"! You can hedge against seasonality operating in destinations in different hemispheres, or visiting certain destinations in the off-season. But it's highly likely you'll have your own "low season" over Winter in the travel niche.
Camping and Hiking – Outdoors activities are, like travel, most popular during the Summer. While some people like camping in snow, most people prefer to do it when when it's warm outside. Camping, hiking, and most outdoor sports are subject to this seasonality.
It can be hard to know whether a business if evergreen if you're not in the industry yourself.
Here's how you can do niche research to better understand if the business opportunity you're considering is evergreen.
How to research a niche market website business
While not a perfect measure, Google Trends can be a helpful tool for monitoring whether interest in your industry or niche is growing, shrinking, or stable over time.
Here are some tips for using Google Trends, and a few other methods, to evaluate a niche website business:
Is the market stable or growing? Is demand for this offering increasing over time? Or is interest dwindling as new solutions become available? You may want to estimate the TAM (total addressable market) using reports provided by companies like Forrester and Gartner.
Who is the target customer? Getting more specific, you want to narrow down potential demographics (like age, gender, and location) but also psychographics (personalities, lifestyles, interests, and values).
What is the opportunity for profit and growth? Do the products you want to sell produce enough margin and give you the opportunity to grow? You can have a ton of demand, but if you can't produce what you need to at a high enough margin, the profits will be too thin to scale up.
Who are your competitors? Not having competitors doesn't mean you've got a good business idea. On the contrary, it can be a sign that it's hard to grow or operate a profitable business in the space. Instead, treat competitors as a potential sign of early validation.
Is there room for expansion? Niche businesses have the advantage of a strong, direct appeal to a smaller market of customers. But you have to make sure it's not too small. For example, if your niche website business relies heavily on SEO, that means understanding the surface area of relevant, buyer intent keywords you can write about.
With all of that in mind, here's a long list of niches inside a number of evergreen categories.
12 proven evergreen niches you can try
These are the top 12 niche categories for evergreen businesses, grouped together with subniches listed below. Inside this niche list, you'll find tips for niche selection, plus specific examples of subniches that are trending up and down. Here it is:
Health Niche
Health, wealth, and relationships are about as evergreen as you can get. No matter what's happening in the world, every human being needs to take care of these three areas.
Starting with health, this niche can be extremely competitive but also lucrative. When it comes to online businesses like content websites, you're competing with big brands like WebMD and Healthline. But smaller niches inside of health could be interesting for you, especially if you can compete on appealing to a smaller market.
For example, offering organic alternatives to frequently over-processed supplements. Or more affordable personal training, or digital products that appeal to people looking to improve their health and well-being.
While this niche is evergreen, it does have a substantial "New Year's Effect", so if you're building a content site on the topic, you'll want to be ready come January.
Subniches in the health niche: Weight loss, acne, hair loss, body building, weight lifting.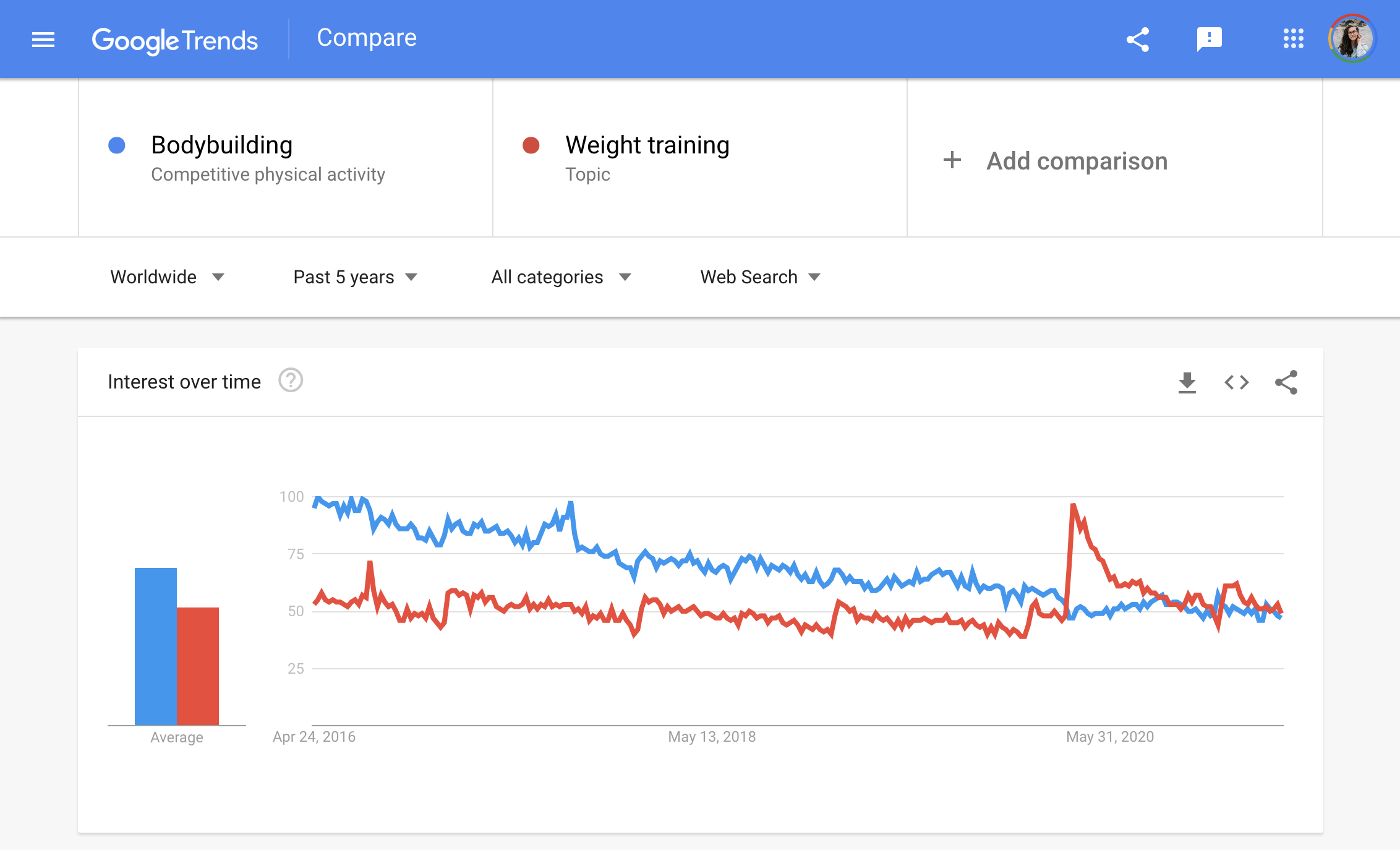 Finance Niche
Similar to health, the Finance niche is incredibly competitive: because there is a lot of financial upside to be found if you're able to win over customers.
Some of the most popular products and brands in this space include Personal Capital, Credit Sesame, not to mention credit card brands like American Express. In terms of other players, you'll find CreditCards.com, Bankrate, NerdWallet, and many others all looking for a piece of the personal finance pie.
Subniches in the finance niche: Credit cards, budgeting, personal finance, investing, numerous kinds of insurance, cryptocurrency.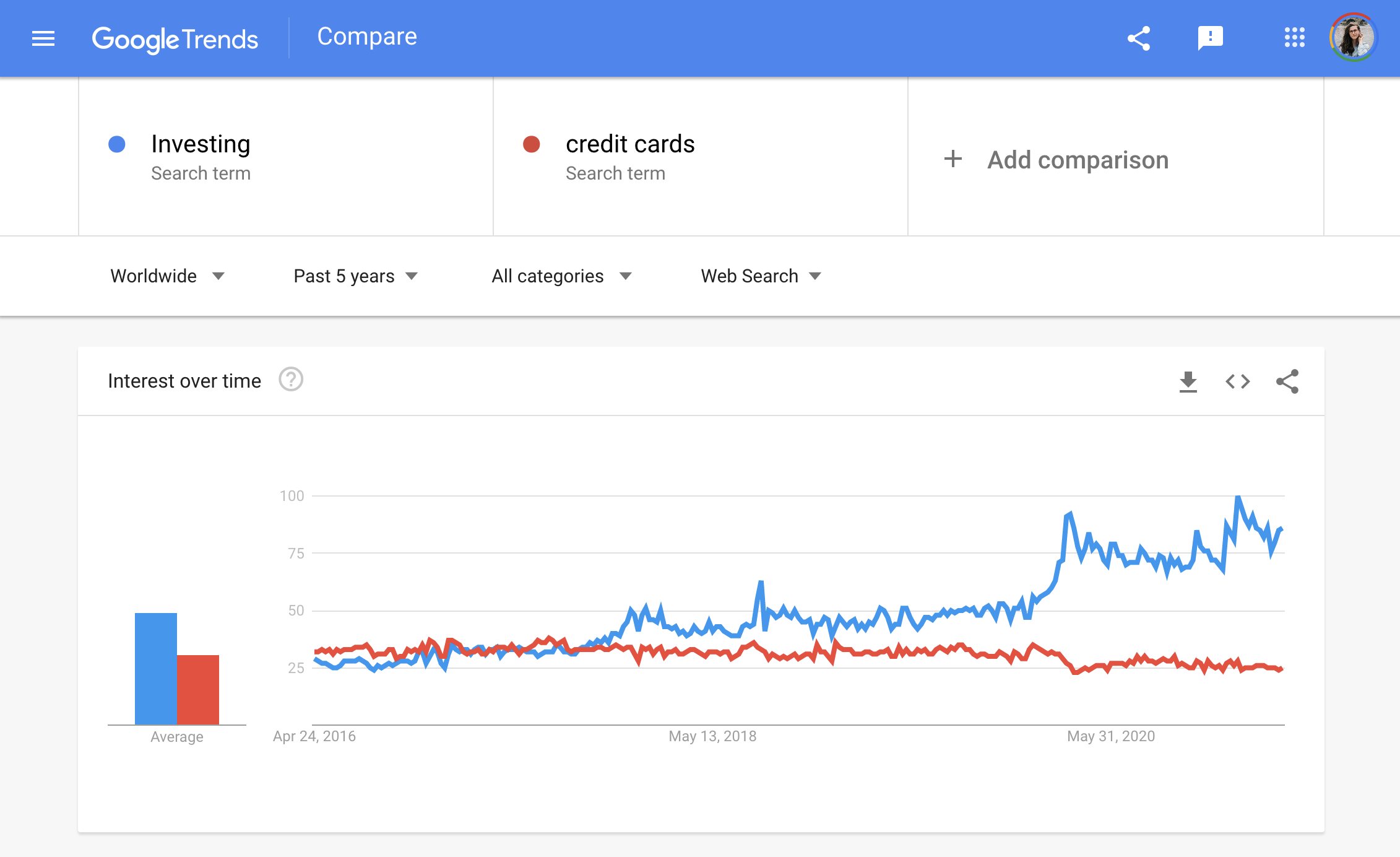 Relationships Niche
Rounding out our essential three, the relationships niche has a lot of angles to it. Two of the most popular are dating and parenting – two sides of the same coin if you ask me!
Subniches in the relationships niche: Parenting, dating, motherhood, fatherhood, adoption, homeschooling.
Pets Niche
Somehow akin to relationships are our pets. TD Ameritrade found that dog owners spend, on average, $1,200 per year on their furry friends – more than twice as much as cat owners! And since the pandemic started, they've been spending even more.
Some of the most popular companies in this niche include Petsmart and Chewie, with subscription boxes like BarkBox growing in popularity.
It's not just dogs. You can build businesses around just about any animal, and people have them as pets. And as far as niches go, you don't have to stop at the species – you can get specific about the breed or variety to hone in even more closely on your target audience.
Subniches in the pets niche: Dogs, specific breeds of dogs, dog training, fish and aquariums, pet insurance, pet subscription boxes, cats, snakes, lizards, hamsters, pretty much every animal you can think of.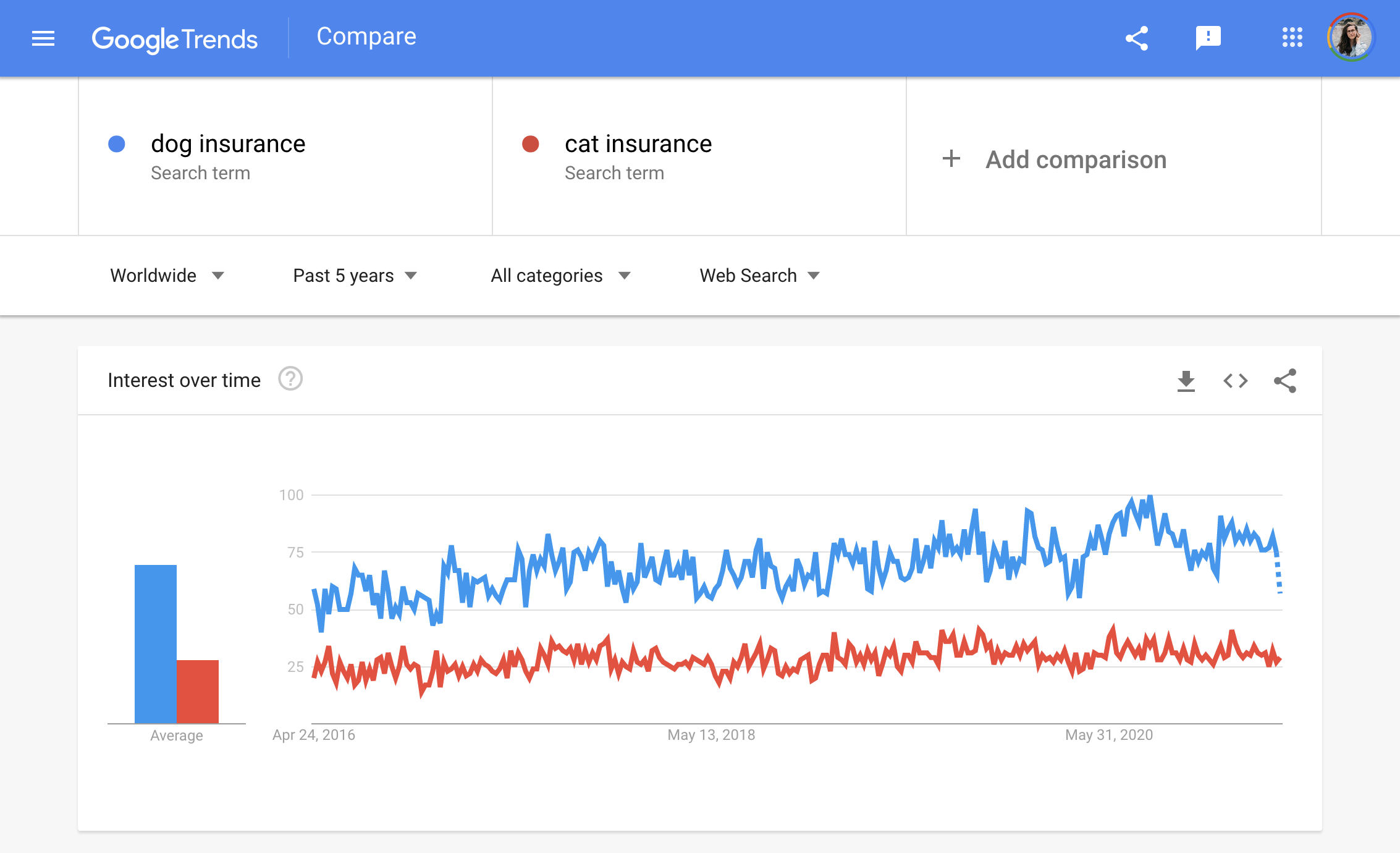 Sports Niche
By their nature, the vast majority of sports aren't evergreen. People play different sports at different times of the year. After all, it's called basketball season for a reason.
But taken in combination, you can build a year-round business in the sports niche by covering sports that happen at all times of the year. For example, Summer sports like swimming and volleyball paired with Winter sports like skiing and snowboarding.
Subniches in the sports niche: Fishing, boating and sailing, bowling, boxing, golfing, horse racing, hunting, mountain biking, rafting, racquetball, rugby, skateboarding, skiing, snorkeling, swimming, surfing, running, tennis, volleyball, yoga.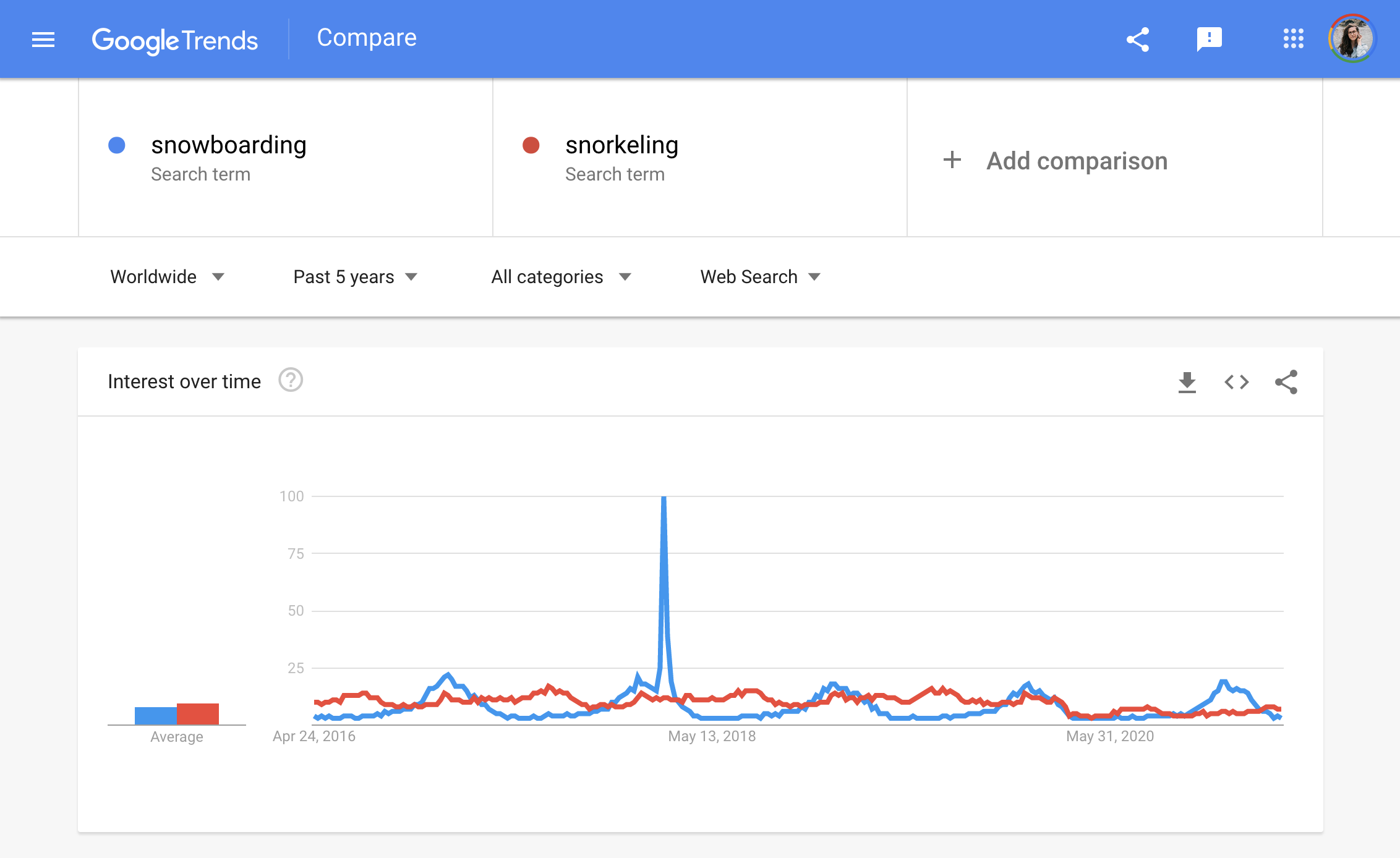 Photography Niche
As a photographer myself, it's been interested to watch the photography niche develop (ha!) over the last couple of years. New brands and technologies are steadily overtaking giants, and it's an exciting time to be in the game.
The most popular photography brands include Canon, Nikon, Sony, and Panasonic, with more niche brands like Fujifilm appealing primarily to enthusiasts. On the other hand, you've got action camera-makers like GoPro and drone cameras coming from the likes of DJI.
That said, photography is a highly technical niche – unless you're an expert or enthusiast, you'll have a hard time breaking in without an extremely steep learning curve.
But for those who manage, the products are pricey. But as with many high-end electronics, the margins are slimmer than you may expect.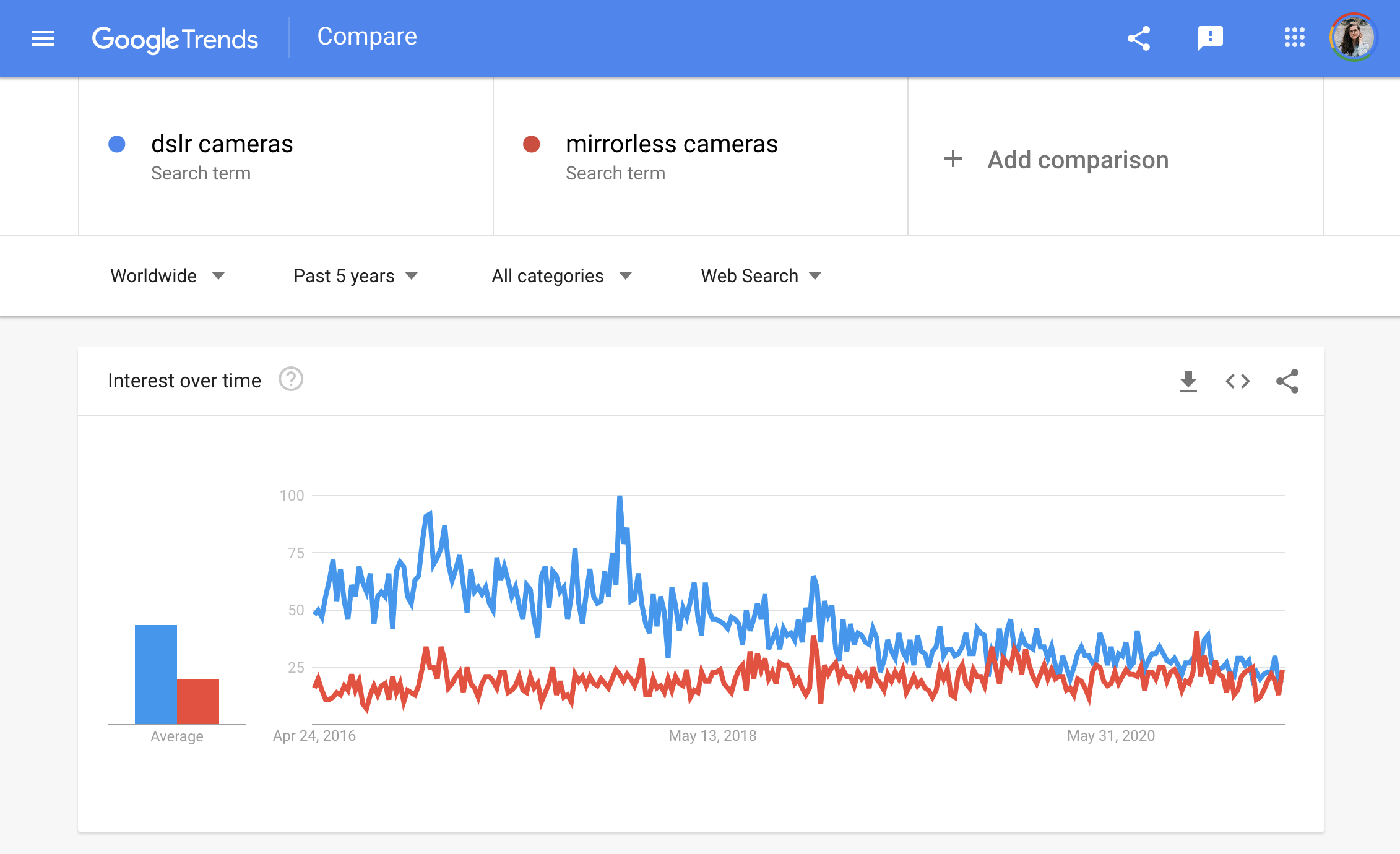 Subniches in the photography niche: astrophotography, travel photography, underwater photography, drone photography, action cameras
Online Learning Niche
With everyone stuck at home for the last year, online learning has experienced an explosion: but it was always a profitable place to be in.
Why not? With video courses and virtual instruction largely automated, the cost of bringing on a new student is virtually zero – making the rest pure profit.
According to Forbes, Udemy added over $1B to its valuation in November of 2020, raising up to $100M. But you don't have to be that big to participate in this niche – in fact, niche courses and online communities are a virtually limitless opportunity.
Subniches in the online learning niche: Language learning, learning to play an instrument, learning new skills, professional training, video courses.
Food Niche
While food might be the most evergreen niche there is, if you're getting into cooking and baking, you might be surprised how seasonal some of the topics can be.
In researching this article, I learned that interest in chocolate chip cookies spikes around Christmas (makes sense) but baking bread is stable year-round. Depending on your business model, you'll want to take this into consideration.
Big players in the food niche include recipe sites like allrecipes.com, bbcgoodfood.com, and a number of sites owned by food producers like Betty Crocker, Tollhouse, and many more.
Subniches in the food niche: Cooking and recipes, keto, paleo, low-fat diets, veganism and vegetarianism, gluten-free.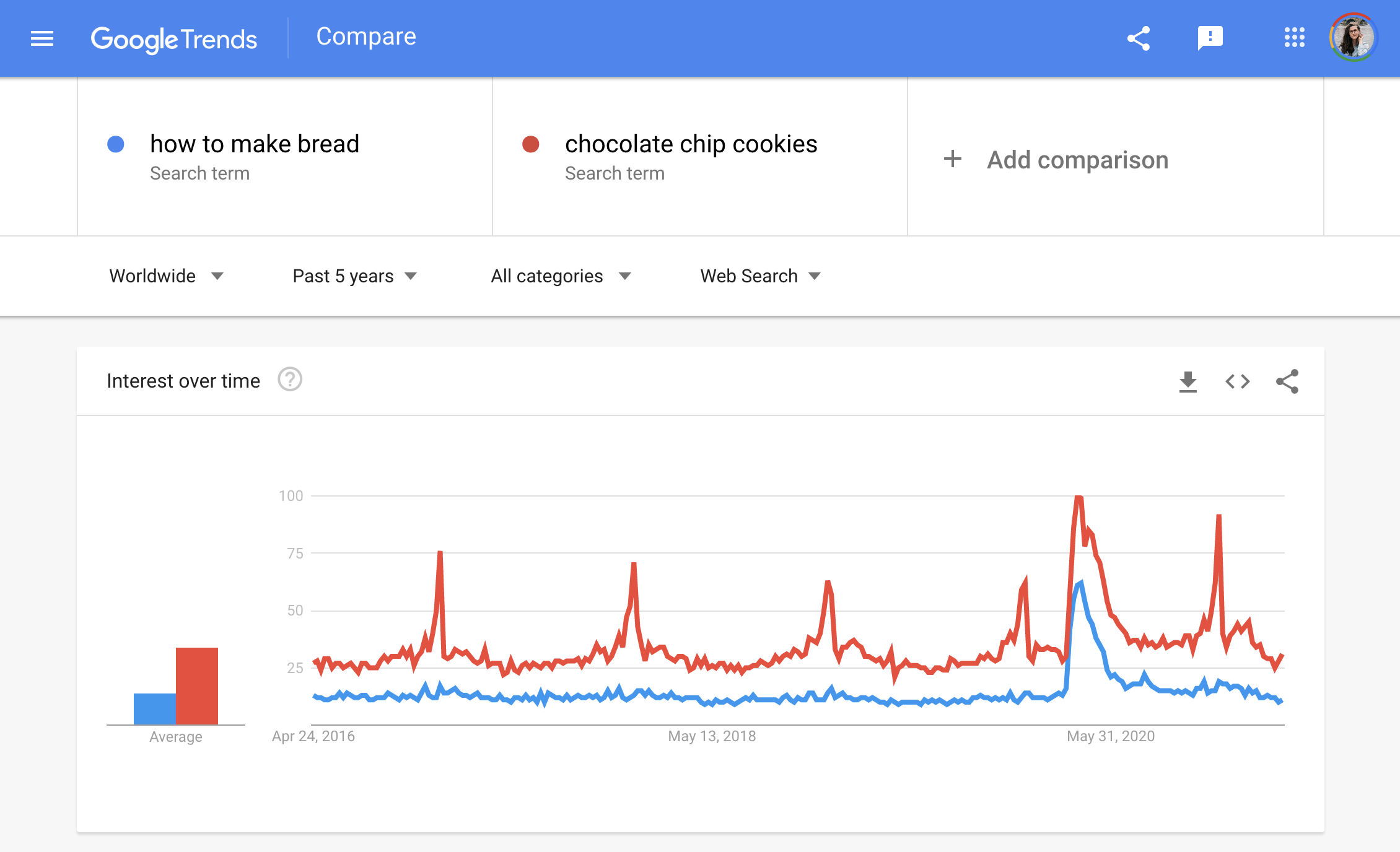 Home and DIY Niche
If you spent a lot of time at home during the last year, it's not just you. Lots of people took 2020 as an opportunity to do home repairs, crafting, and designing their indoor spaces.
Some of the most popular interior design websites include Apartment Therapy, Decor8, and Better Homes and Gardens. But you'll find different sites for each of the subniches listed below.
Subniches in the home niche: Crafting, interior design, knitting, scrapbooking, woodworking, ceramics, landscaping, solar power.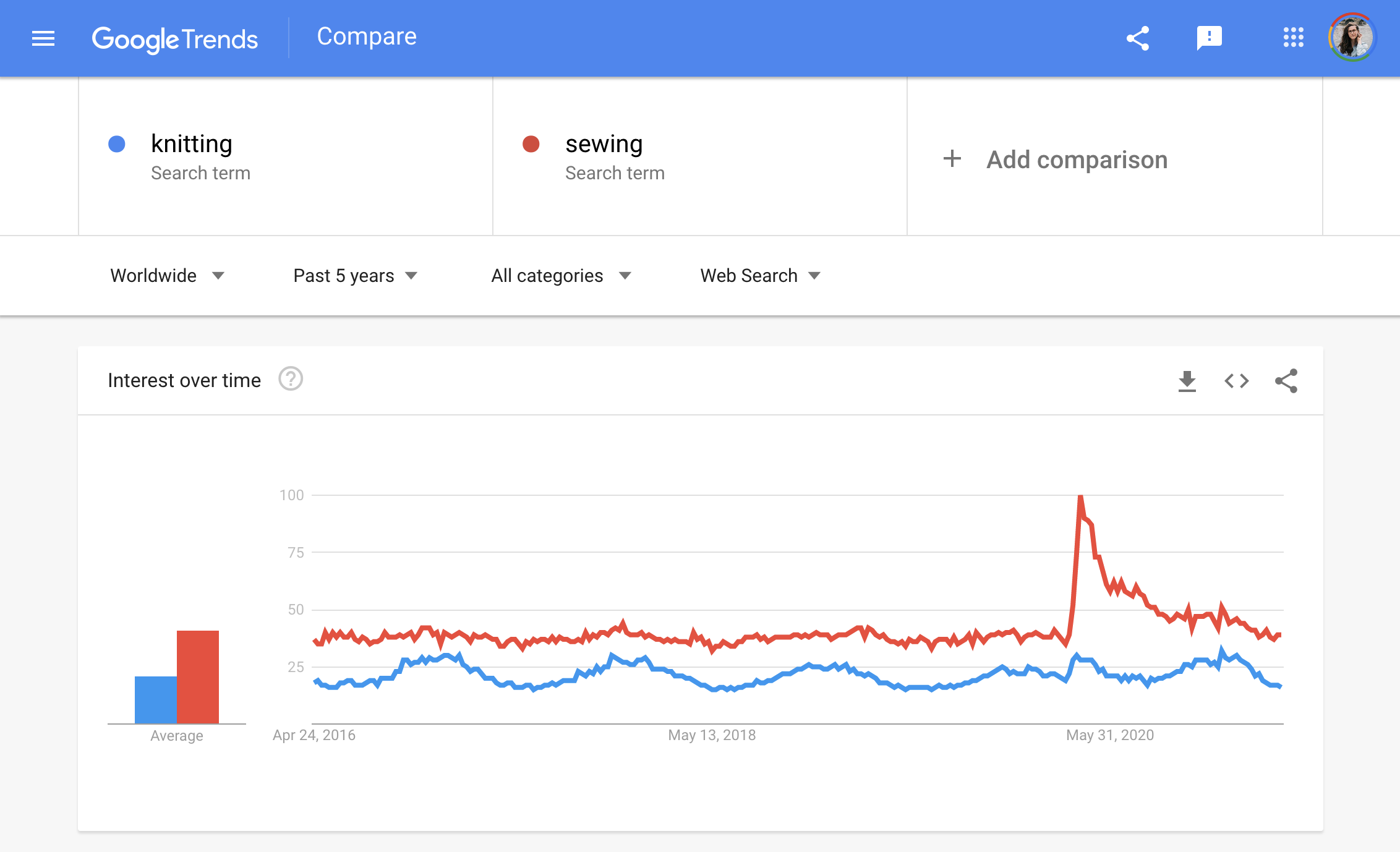 Beauty Niche
With luxury beauty products still fetching 10% for Amazon affiliates, it's clear there are massive margins in this niche.
Most of the content in beauty niche surrounds ecommerce and product reviews, and the target demographic is obviously women. Big brands in this niche, apart from product manufacturers themselves, include Byrdie, Into the Gloss, and publishers like Glamour and Allure.
But there are plenty of smaller niches with space for new entrants.
Subniches in the beauty niche: Anti-aging, beauty tips, skincare, make up, k-beauty (Korean beauty), clean beauty, vegan beauty products.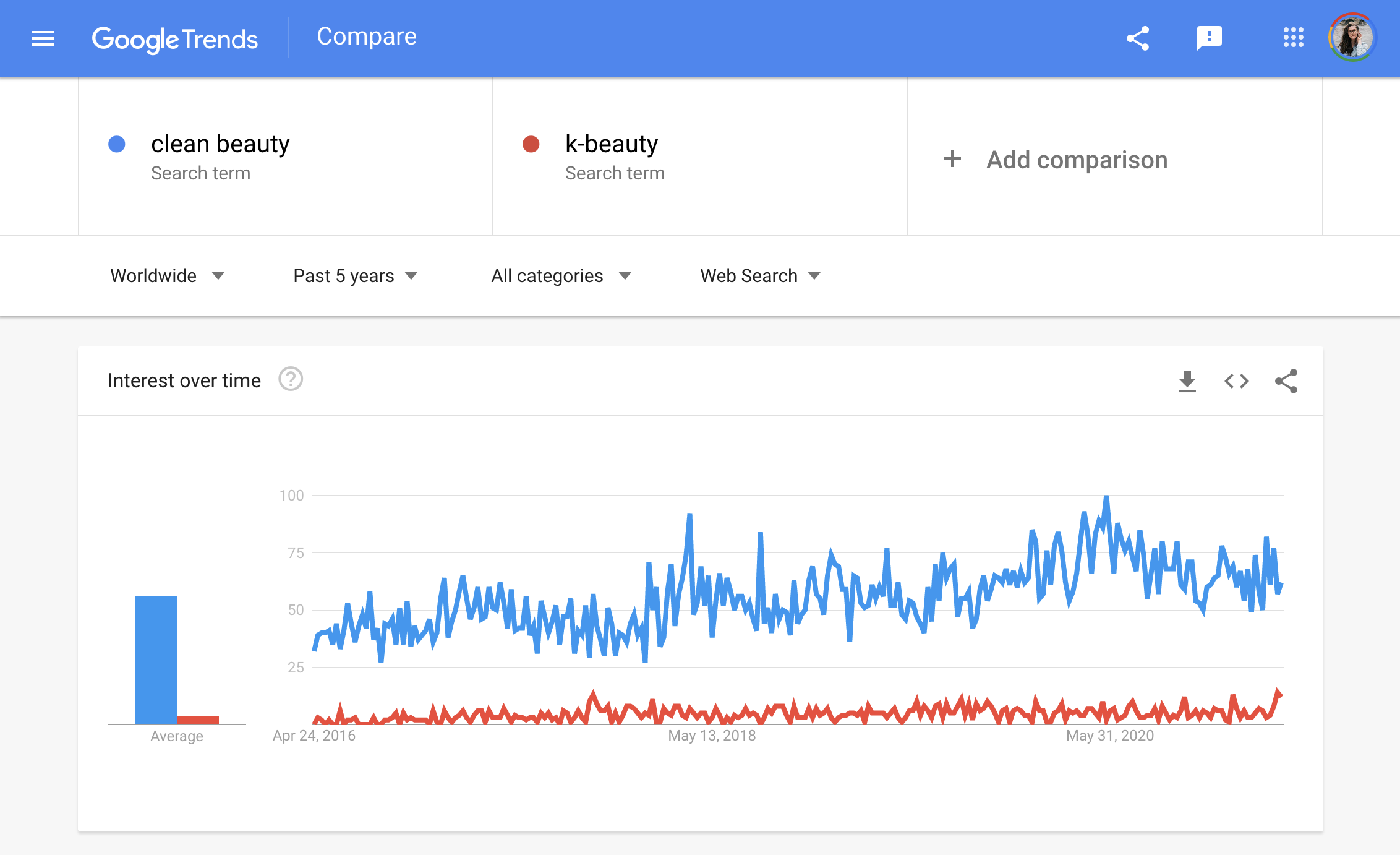 Marketing Niche
There's three things in life that's certain: death, taxes, and marketing.
If you're here, there's a good chance you're familiar with the marketing niche and can agree that it's unlikely to go away anytime soon. Where there's a market, there's marketers trying to reach them.
Subniches in the marketing niche: Copywriting, SEO, PPC marketing, email marketing, internet marketing, brand marketing, lead generation, partner marketing, affiliate marketing.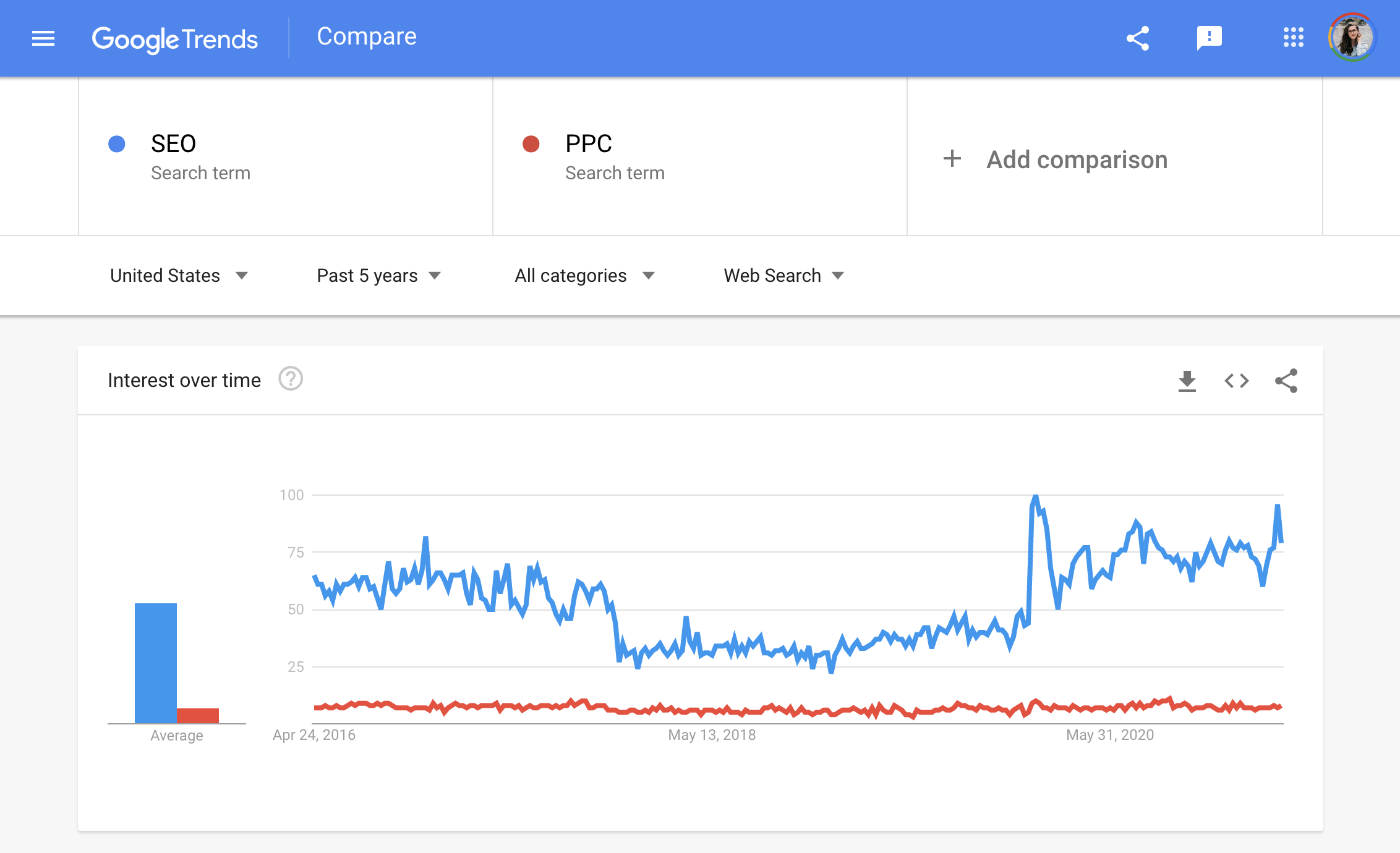 Are you building an evergreen business?
I hope this article has inspired you to think about how evergreen your website business idea is.
If part of your niche website strategy is affiliate marketing, try Affilimate free for 15 days to help you aggregate, track, and optimize your affiliate revenue with our easy-to-use affiliate dashboard and powerful content analytics.
Questions or suggestions? Get in touch with us via our chat or shoot us an email.
Til next time 👋